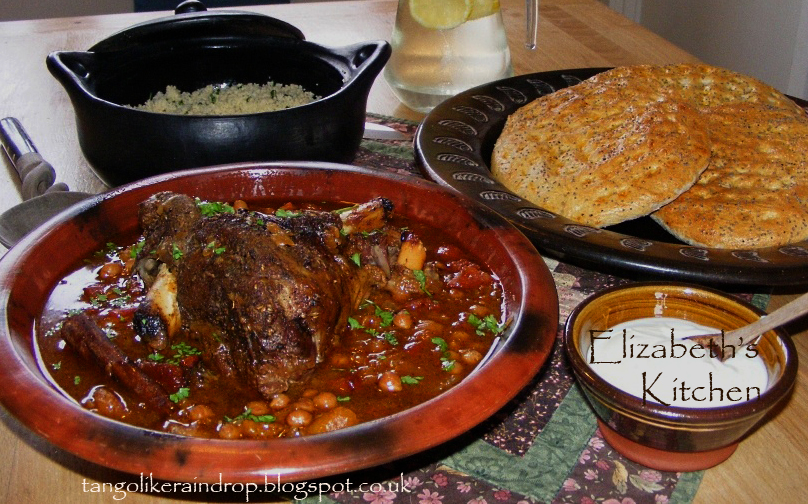 This recipe is based on one I found on the Epicurious website, but with adjusted (increased!) spice quantities and cooked in a slow cooker instead of the oven. It's one of my favourite ways to cook lamb as the sauce is rich and flavoursome and the meat is fall-off-the-bone tender. That and the fact it uses store-cupboard ingredients so it's excellent for when the supply of fresh fruit & veg is low (ie: when the winter gales come and our ferry service is disrupted). You can cube the lamb, if you prefer, but I often just leave it whole as it's less work for me! Serve with plenty of couscous and homemade na'an bread. A perfect winter warming dish.
Moroccan-Inspired Slow Cooked Shetland Lamb
A warming, comforting slow cooked meal.
Ingredients
1 tbsp cumin seeds
2 tsp coriander seeds
1 1/2 tsp sea salt
1 tsp fennel seeds
1/2 tsp cayenne pepper
1/2 tsp freshly ground black pepper
Shetland lamb or shoulder (large)
4 tbsp olive oil, divided
1 large onion, chopped finely
1 tbsp tomato paste
250 ml chicken stock
400 gram tin chickpeas
180 grams dried apricots
400 gram tin plum tomatoes
2 cinnamon sticks
1 tbsp fresh ginger root, minced
2 tsp lemon zest, packed
2 tbsp fresh coriander leaves
Instructions
1. Toast cumin, coriander and fennel seeds in a dry pan. Powder in a mortar and pestle.
2. Combine powdered spices with the salt, cayenne and pepper in a large bowl.
3. Add the lamb and toss to coat. Rub spices into the meat using your fingertips.
4. Heat 2 tbsp of the olive oil in a heavy skillet over medium-high heat.
5. Sear lamb on all sides. Transfer lamb to the slow cooker.
6. Heat remaining oil in the same pan. Add onion, tomato puree and any remaining spice mixture left in the bowl.
7. Reduce heat to medium and saute the onion until soft, around 5 minutes.
8. Add the chicken stock, chickpeas, apricots, tomatoes, cinnamon sticks, ginger and lemon zest and bring to the boil.
9. Scrape up the browned bits on the bottom of the pan and pour the mixture into the slow cooker.
10. Cook on a low heat for 7-10 hours.
11. When cooked, transfer lamb to a serving dish and sprinkle with coriander leaves.
Details
Prep time: Cook time: Total time: Yield: Serves 4-6