This delicious Saint Agur and walnut butter is perfect served with grilled flatiron steak, plus there's enough to keep in the freezer for another day. Recipe created by Saint Agur chefs for Elizabeth's Kitchen Diary.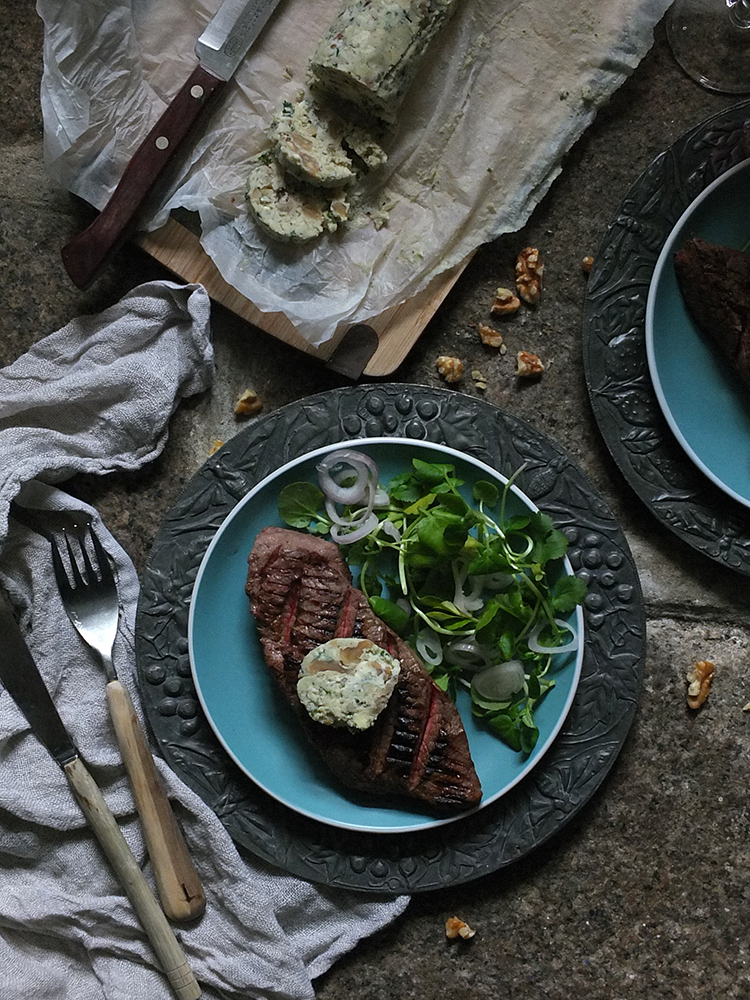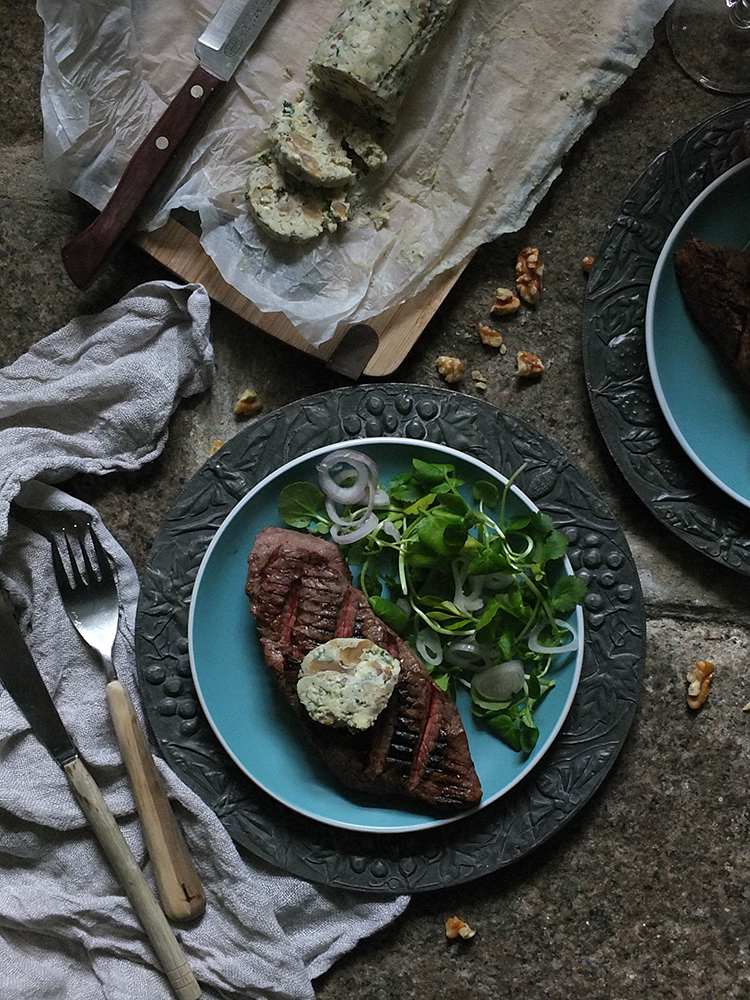 I confess blue cheese has never been on the top of my list of cheese I like to eat. In fact, up until now, I have actively avoided it. There was something about the lines of 'fragrant' blue mould that just put me off the entire notion. Saying that I felt the same about yoghurt for years too – live cultures? I'm not eating that!
I have been missing out!
Over the last week or so I have become a firm convert to the wonderful, flavoursome ingredient that is blue cheese, and this is thanks to Saint Agur.
Some time ago their marketing team asked if they could create a Saint Agur recipe especially for me and my taste preferences. I've reached the stage in my food story where I will gladly try new things, and I even enjoy testing my limits when it comes to ingredients and flavour combinations. They asked me what I liked – I said steak, perhaps something with blue cheese and walnuts. They came up with this recipe… and oh my goodness, I can not get enough of this Saint Agur and walnut butter!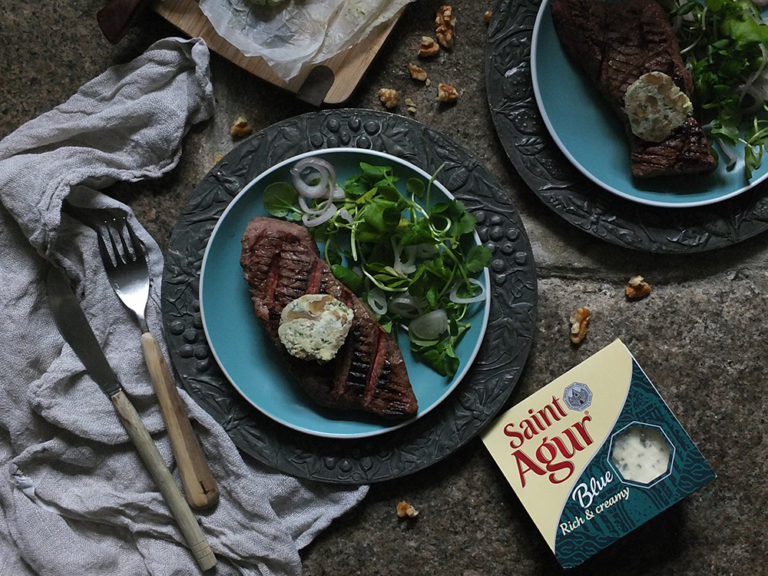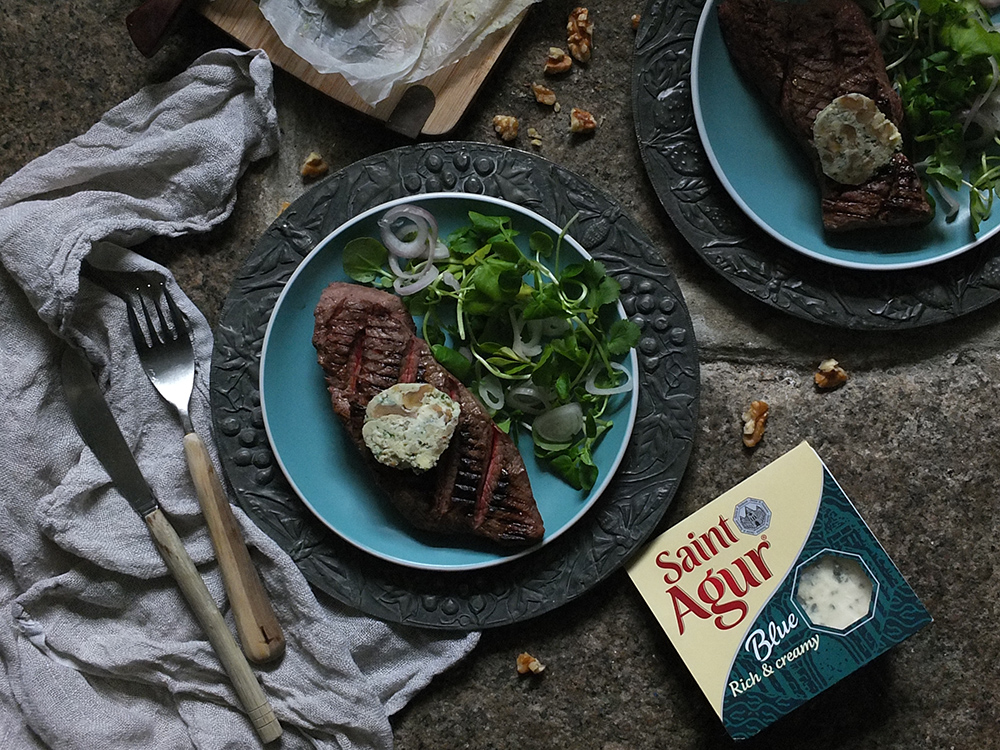 Saint Agur originates from the Auvergne region of Central France, an area renowned for its centuries-old tradition of blue cheese making. It is made with milk from cows that graze on the rich grass of the region's volcanic pastures, and it is has a rich blue taste and creamy texture.
It's a perfect addition for any cheeseboard; delicious on crusty bread or as a snack spread on toast, or you can use it to add a kick to your favourite recipes, hot or cold.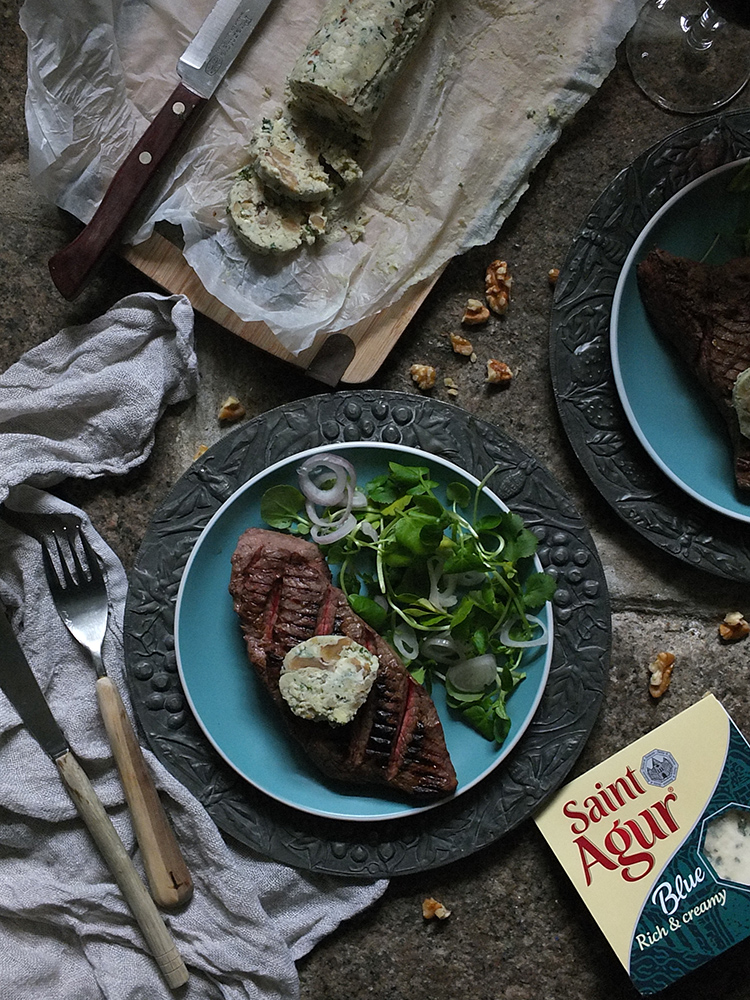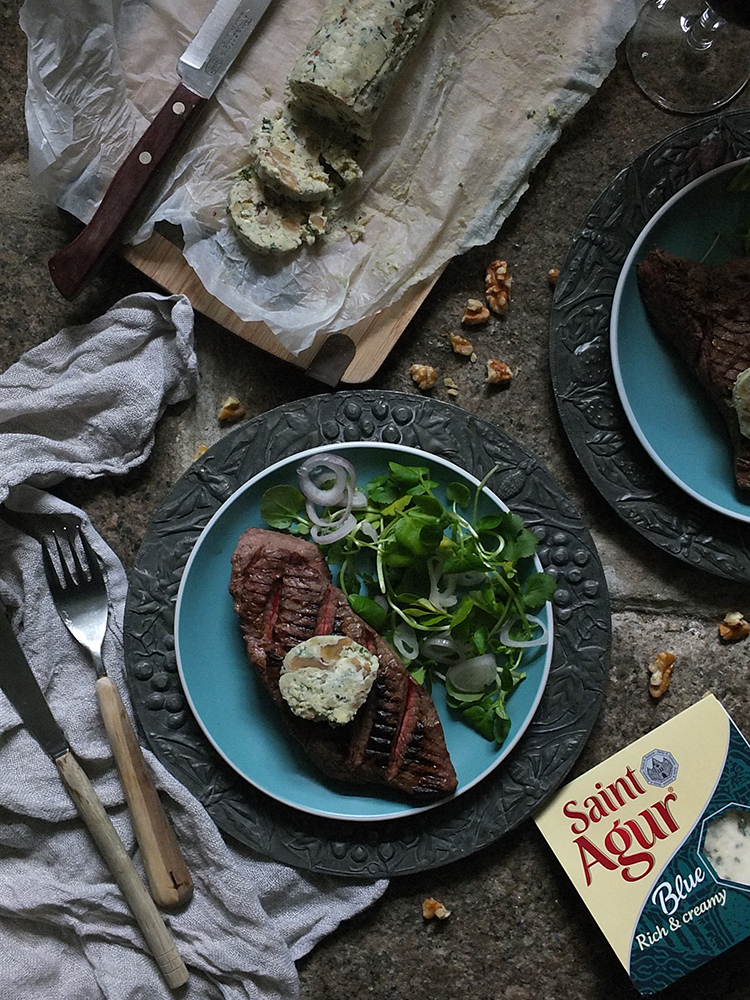 For this recipe, Saint Agur has been paired with unsalted butter, walnuts, parsley, a splash of Tabasco and a generous helping of freshly ground black pepper. Chill and serve in slices over a perfectly cooked flatiron steak.
The steaks pictured above in these finished photos came from the O'Keeffe Traditional Family Butchers in Looe, Cornwall, bought to take on a VW campervan road trip with my blogging friend Jane from The Hedgecombers. Father and son butcher team Joe and Thomas expertly butchered and scored our steaks for us, and I cooked and served them while Jane and I stayed in the Penzance Youth Hostel. Who says you have to give up good homemade food while travelling?
Jane videoed me making this steak – check out her fab video below (and don't forget to subscribe to her YouTube channel – you'll love it!).
Flat Iron Steak with Blue Cheese & Walnut Butter - Campervan Cooking - One Pot Camping Recipes
This butter has gone on to be one of my favourite foodstuffs; I've eaten it for breakfast with bacon and sauteed peppers, I've had it with chicken and kale for lunch, I had it with fillet steak for my birthday and I even served a generous slab with some Brussels sprouts yesterday – divine! Leftover butter keeps well in the freezer – simply slice off and defrost what you need.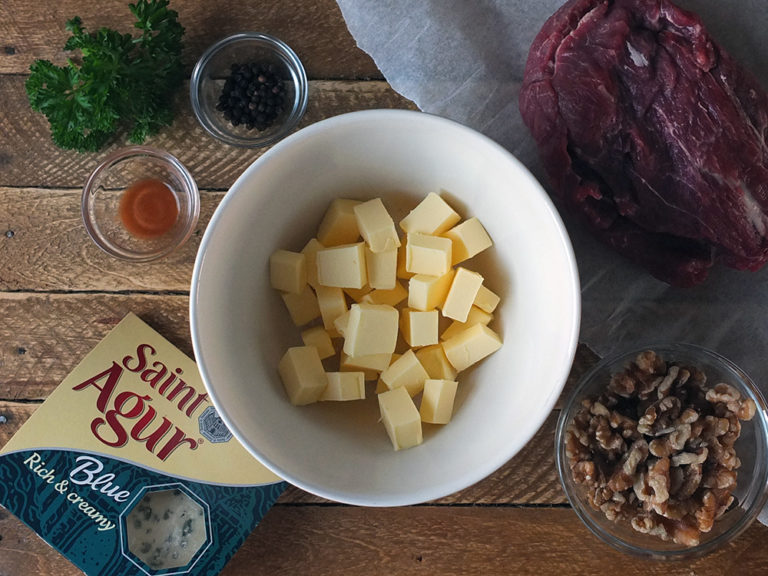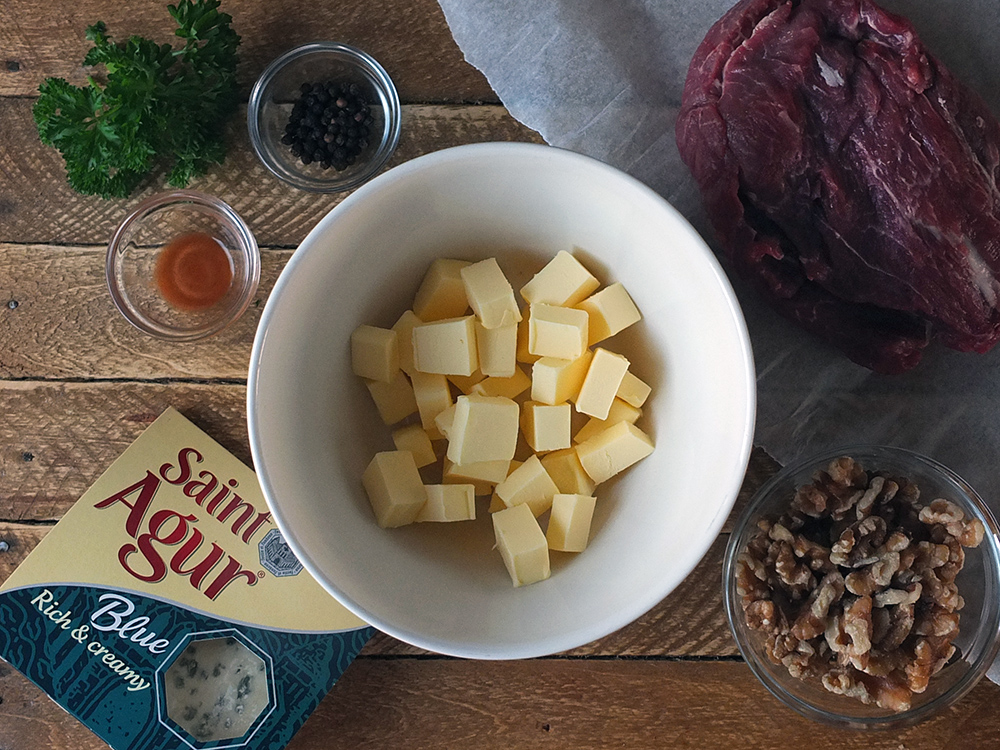 Ingredients needed
Saint Agur cheese – look out for it in the chilled section of your local supermarket; it comes in a handy 150-gram size, perfect for this recipe
unsalted butter – the same quantity as the blue cheese
walnuts – half the amount of the cheese, broken into pea-sized pieces
Tabasco sauce – a good splash or two, depending on your tastes
fresh parsley
a good grinding of black pepper
[amazon_link asins='B014G3LZT6,B0786G1FQT' template='ProductCarousel' store='elizskitcdiar-21′ marketplace='UK' link_id='8b754cc3-f881-11e8-bd8f-61bd9621fdd3′]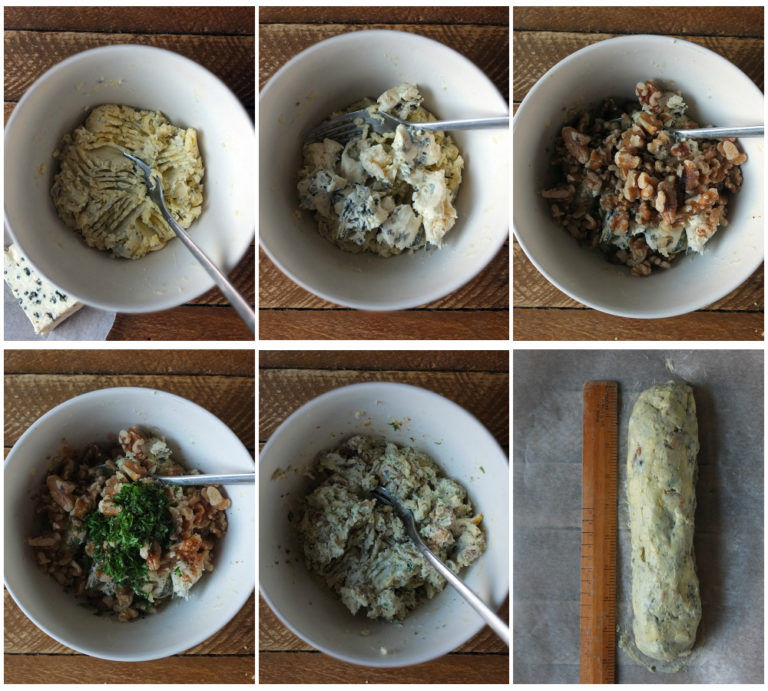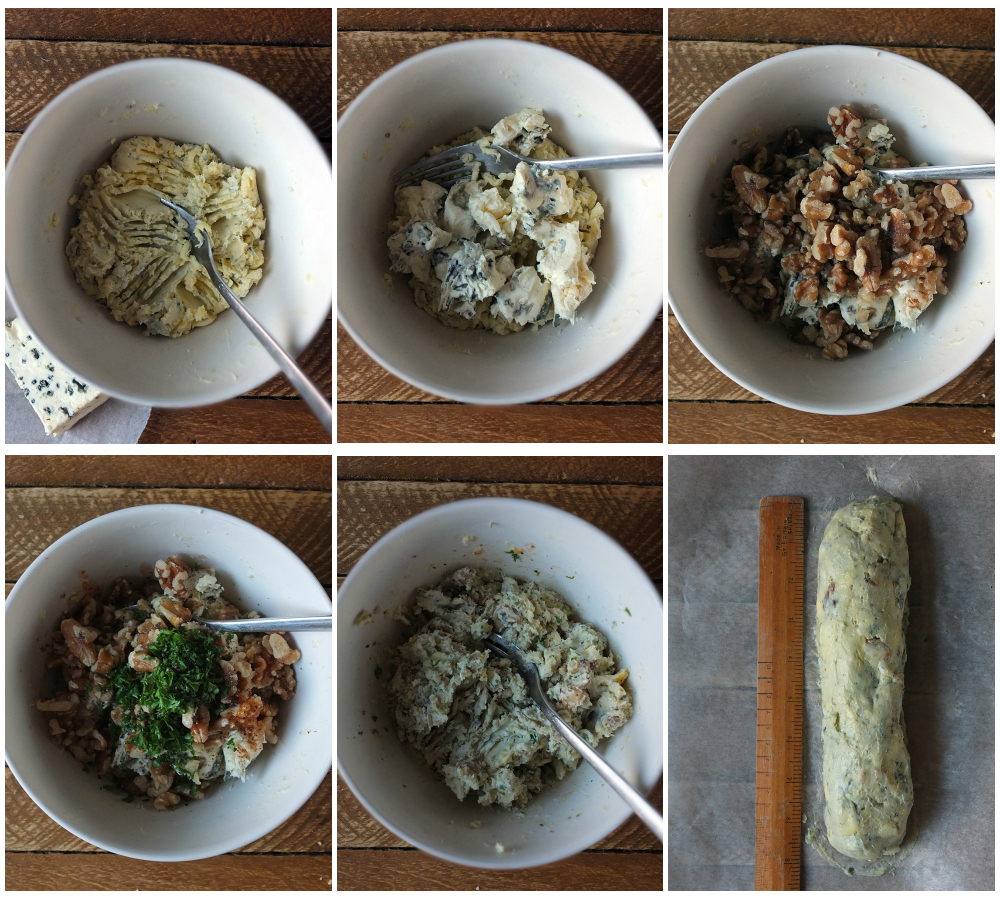 Instructions
Step 1: mix the softened butter with half the Saint Agur cheese in a small bowl until smooth.
Step 2: crumble in the remaining Saint Agur cheese.
Step 3: add the walnuts.
Step 4: add the parsley, Tabasco and a good grinding of black pepper.
Step 5: fold in until combined.
Step 6: form into a log shape on greaseproof paper, roll up and chill for an hour.
[amazon_link asins='B01N9YEJSR,B009KMORSK' template='ProductCarousel' store='elizskitcdiar-21′ marketplace='UK' link_id='752a8369-f881-11e8-b9a6-0d295168b072′]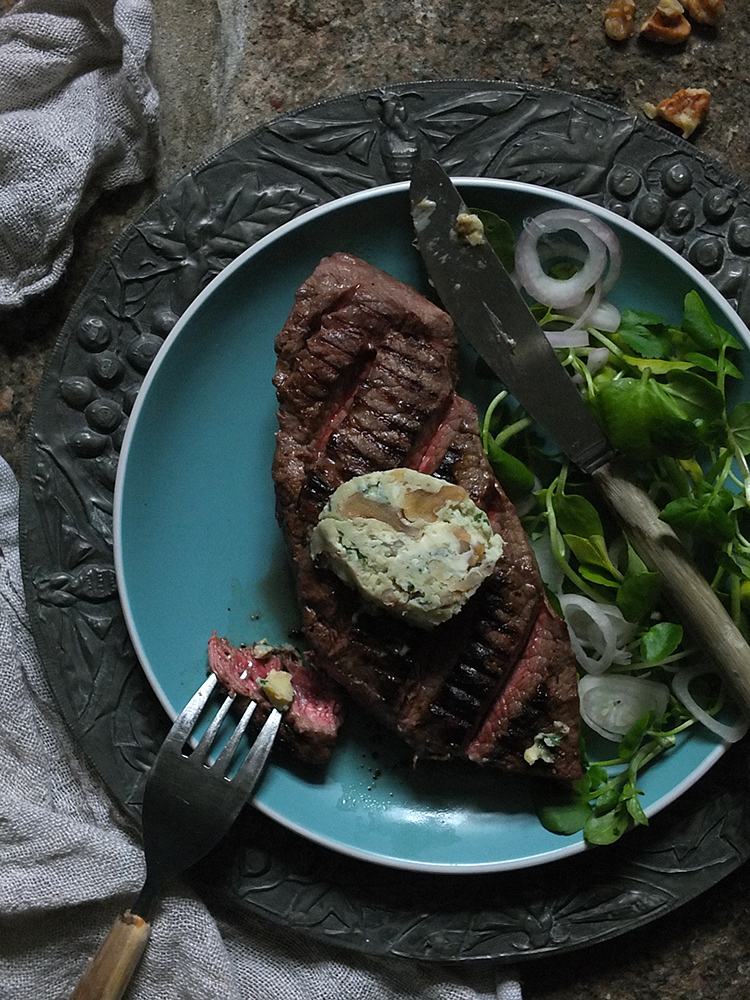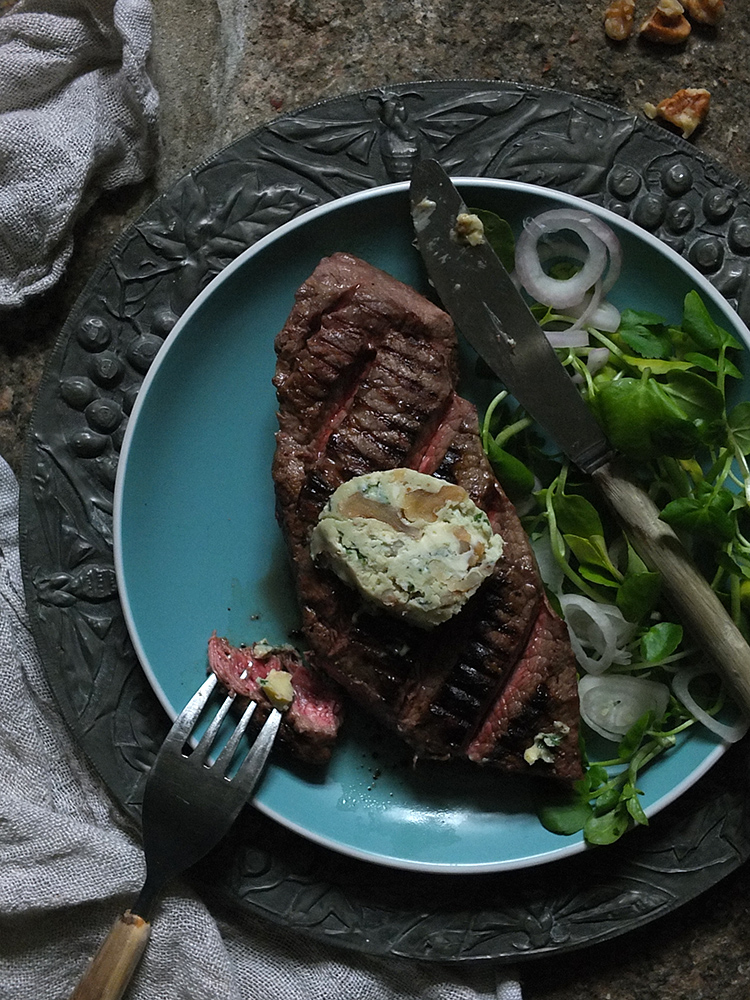 Are you a blue cheese fan, or are you one of those people (like me) who never really ate it before. I urge you to give it a try if you fall in the latter category.
Me, I'm now going to revisit some of my other opinions on certain foods I tend to avoid – Marmite, I'm looking at you!
For more recipe inspiration visit the Saint Agur website, and don't forget to follow them on social media too.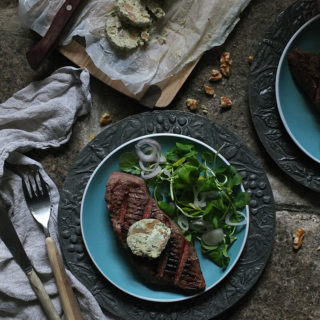 Grilled Flatiron Steak with Saint Agur and Walnut Butter
A delicious blue cheese and walnut butter to serve with grilled flatiron steak, plus enough to keep in the freezer for another day. Recipe created by Saint Agur chefs for Elizabeth's Kitchen Diary.
Print
Rate
Affiliate Links
This recipe card may contain affiliate ingredient and equipment links. As an Amazon Associate I earn from qualifying purchases.
Instructions
Put the soft butter in a bowl and add half the Saint Agur. Mash together until smooth.

Work in the parsley, Tabasco and a good milling of black pepper.

Break the remaining Saint Agur into small pieces and fold it in to the seasoned butter along with the walnuts.

Check the seasoning and adjust, if you wish.

Roll the butter up into a log in greaseproof paper, transfer to the fridge and chill until firm - about an hour.

Bring the two steaks up to room temperature.

Season the steaks with salt and pepper. Heat a splash of oil in a frying pan, or brush the steaks with oil and grill on a griddle. Cook the steaks briskly for two minutes on each side (for rare to medium rare). I cook mine for 8 minutes, turning every two minutes, for my perfect steak.

Remove from the pan and ret in a warm place for five minutes.

To serve, put the steaks on warm plates and garnish with a couple of slices of the Saint Agur butter.

A garnish of a watercress salad with some chopped shallot tossed through would be a fine accompaniment.
Notes
Food waste prevention tip: store any remaining butter in the freezer, slicing off the amount you need straight from the freezer. This will keep for several weeks.
Environmental Information
Pin this recipe for later
This is a sponsored post in collaboration with Saint Agur. All thoughts and opinions expressed are our own. Thank you for supporting the brands who make it possible for me to do what I love: mess up my kitchen and share recipe stories.