These delicious, melt-in-the-mouth whipped shortbread cookies are topped with little dollops of frosting and a tiny glace cherry. They're super easy to make too.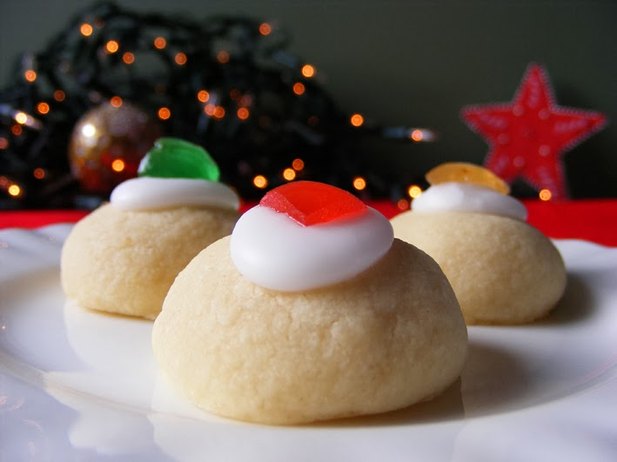 I could not contemplate a Christmas without these little whipped shortbread cookies.
This recipe came with me in my battered old notebook when I immigrated across the big pond from the East Coast of Canada to Shetland, my remote island home in the North Sea, and I make them year after year at Christmas-time.
Get the recipe for whipped shortbread and find out more about traditional Scottish shortbread cookies in my Learning with Experts blog post.