The Vuelio Blog Awards is firmly established as the biggest blogging night of the year. When I found out in early October that I was shortlisted for the Best Food & Drink Blog I knew I had to start planning for a trip to London for the ceremony; after all, it's been hailed as the best awards ceremony in the world!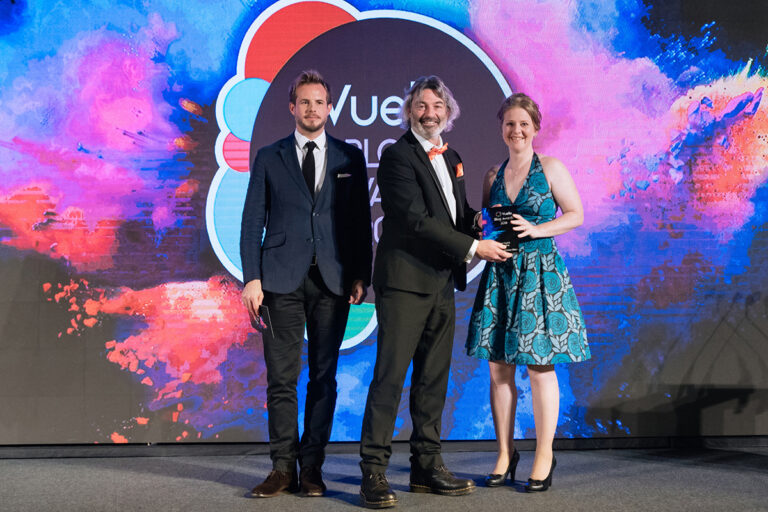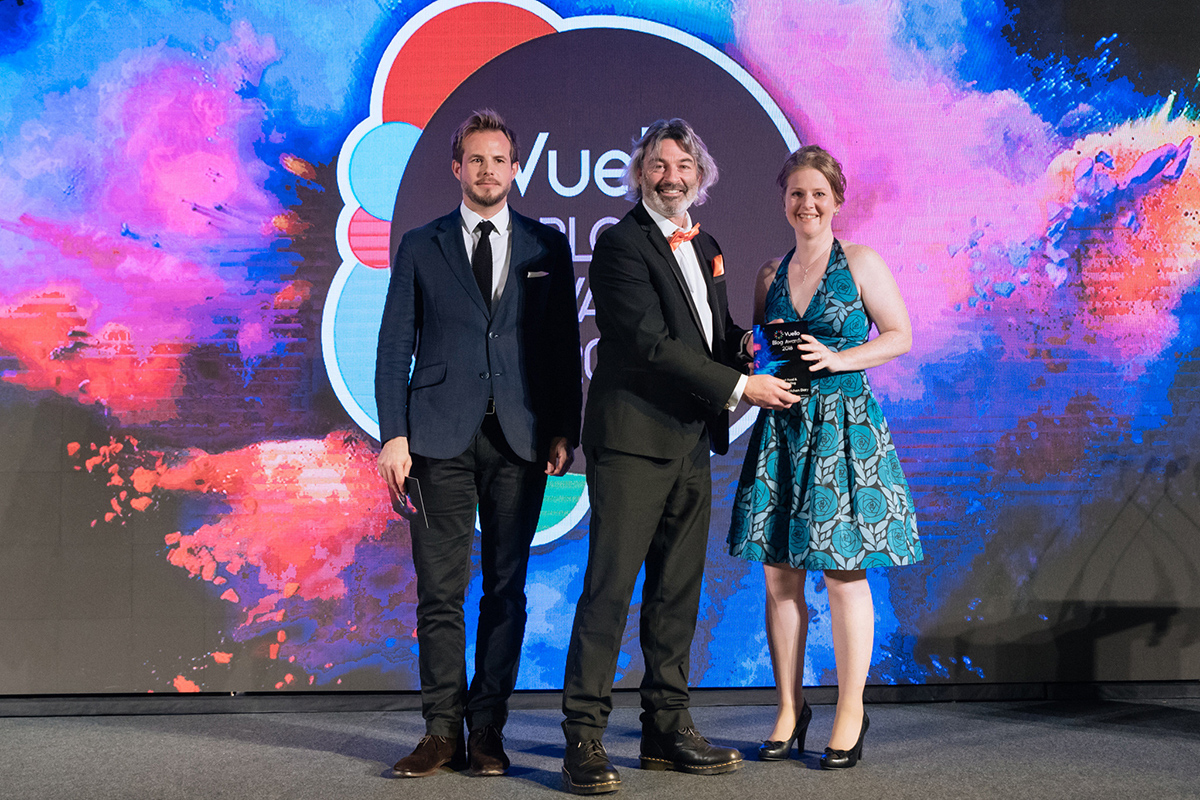 I honestly never thought I'd win. There were 13 different categories in the Vuelio Blog Awards this year, with six blogs shortlisted in each category. I was up against Dannii at Hungry, Healthy, Happy, Bintu from Recipes from a Pantry, Ciara from My Fussy Eater, Grace from Eats Amazing and Dan The Curry Guy – each of them creating tasty, beautifully photographed dishes with their own unique styles.
It had been three years since I was last in London (it was 2015 for the last Food Blogger Connect conference) so I thought a visit to the Big Smoke was well overdue. Besides, I'd seen photos of fire eaters and aerial acrobatics at last years Vuelio Blog Awards ceremony, and I wanted to see them for myself. Any excuse for an adventure, right?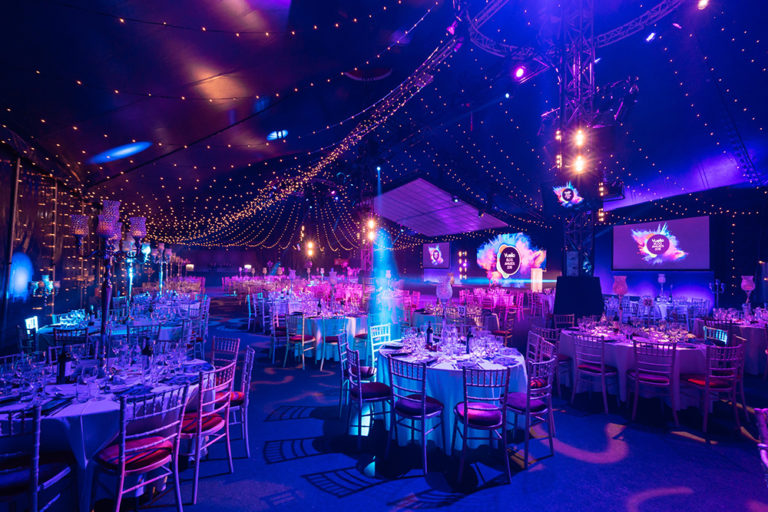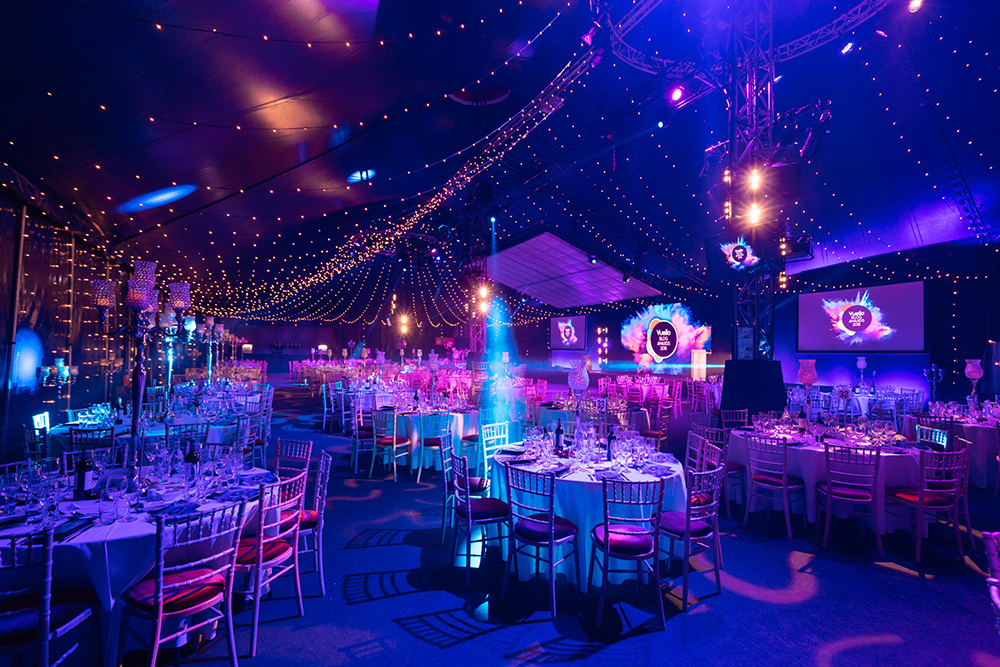 The Vuelio Blog Awards were held in the Bloomsbury Big Top, an award-winning, iconic, multi-purpose events venue based in the heart of London. I'd booked a hotel within walking distance and set off from Shetland a week before on a little round-about adventure of Cornwall with Jane from The Hedgecombers, followed by a Kelly Bronze turkey masterclass at Jamie Oliver's HQ in London which included meeting Jamie himself (he shook my hand and I totally fangirled!). The day of the awards my plus one (a dear friend of mine from Shetland) and I treated ourselves to an open top bus tour and river cruise of London. Blog posts will follow!
Hundreds of bloggers, vloggers and Instagrammers attended the Vuelio Blog Awards, along with leaders in PR, communications and the media; it's renowned as a must-attend for anyone serious about influence, outreach and networking with the very best of the blogosphere. I ended up meeting some fabulous people I've worked with and bloggers I've known online for years, namely Kate from Wake-Walker PR (she's such a pleasure to work with!), the charming Fiona from London-Unattached, the charismatic Gary from The Big Spud and the lovely Solange from Pebble Soup.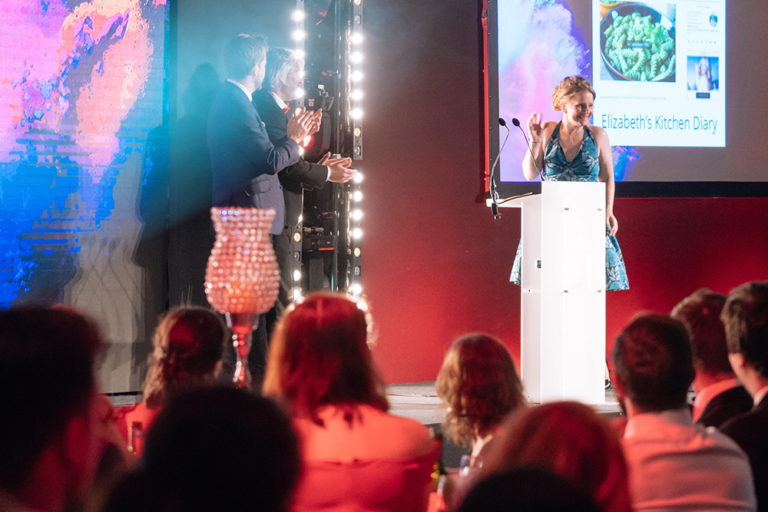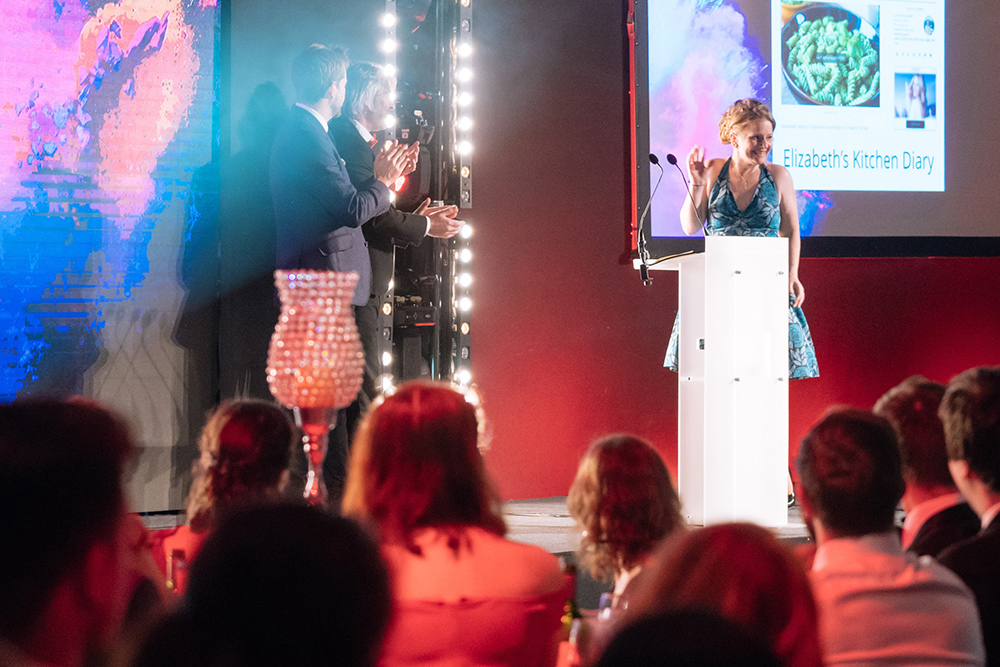 The event began with a sparkling reception before moving on into the main event area for entertainment and a three-course meal with plenty of wine.
Stand-up comedian Jimmy McGhie kept the crowd laughing just before the awards presentation itself, and thankfully, we were reassured that no speeches were required if we won. The Best Food & Drink Blog Award was presented by Daniel Wilcox, a representative from Response Source who sponsored this award. I began filming the presentation on my iPhone, fully expecting one of my fellow food bloggers to win, and I couldn't believe it when my blog was announced!
Best Food & Drink Blog Winner - Vuelio Blog Awards 2018
Elizabeth's Kitchen Diary began seven years ago around this time, with a free Blogspot blog called TangolikeRaindrop (for anonymity), as a procrastination while I was studying for my Open University Life Sciences degree. In 2013 I created my first sponsored recipe post and went self-employed; a trial to see if I could earn a little bit of money while being a stay-at-home mother.
There have been plenty of ups and downs with the blog, moments of pride and moments where I've thought about pulling the plug and disappearing off the internet entirely, but overall I really do love creating content. I love food and I love sharing food stories with you guys, my readers. I thrive off your feedback and interaction; it makes it all worthwhile, so, from the bottom of my heart thank you. x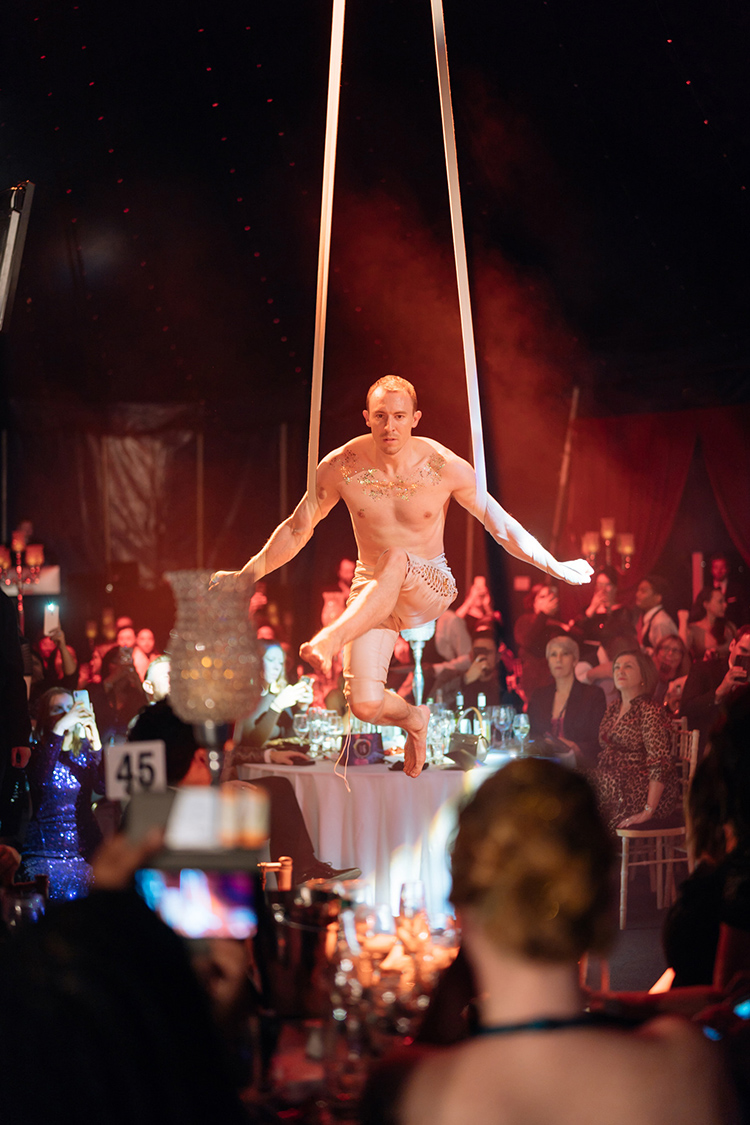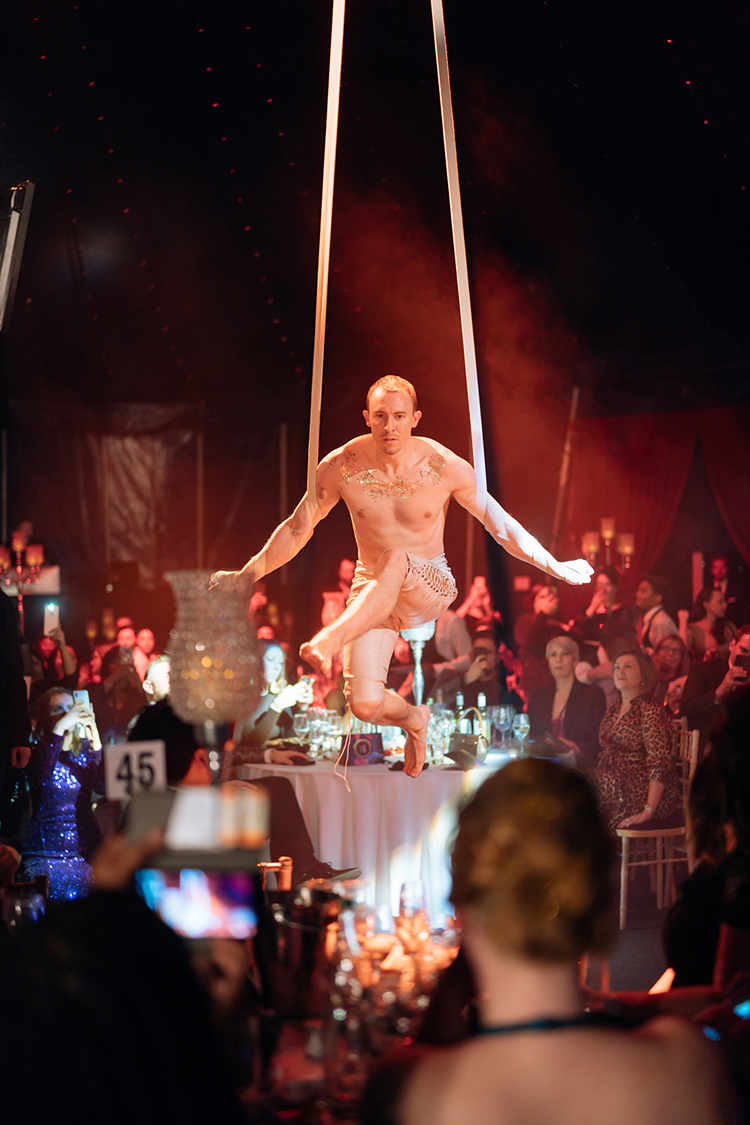 Check out that aerial acrobat! That's my head blurred in the foreground; I swear we had the best seats in the house! Best. Night. Ever.
HAIR: RUSH Hair & Beauty, Kings Cross – senior stylist Elda worked magic on my hair, while Amanda the manager made sure I had glitter in my hair. I felt like Cinderella at the ball!
EYEBROWS, LASHES & NAILS: Sleeping Beauty Salon, Lerwick – I'd never done the whole salon thing, and so I thought I'd spoil myself before I headed south for London. Now I'm a firm convert to having coloured, styled eyebrows, Novalash eyelashes and gel nails!
DRESS: Spotlight by Warehouse from our local village charity shop. £1. The donor has since come forward to say she'd purchased this dress as a Secret Santa gift for her son's girlfriend last year but chickened out giving it to her because she wasn't sure if she'd like it. It had never been worn. The shoes, the first high heels I've worn since a foot injury in 2013, also cost £1 from the village charity shop.
ABILITY TO FIT IN DRESS AFTER SEVEN YEARS OF FOOD BLOGGING: Tony Horton's P90X3 – six days a week, without fail.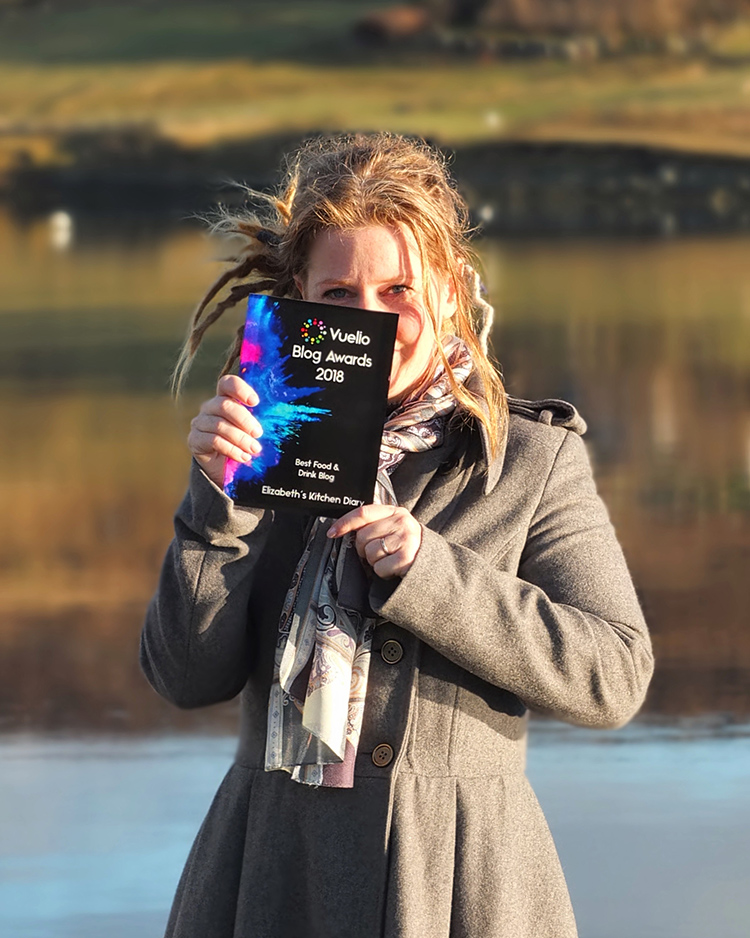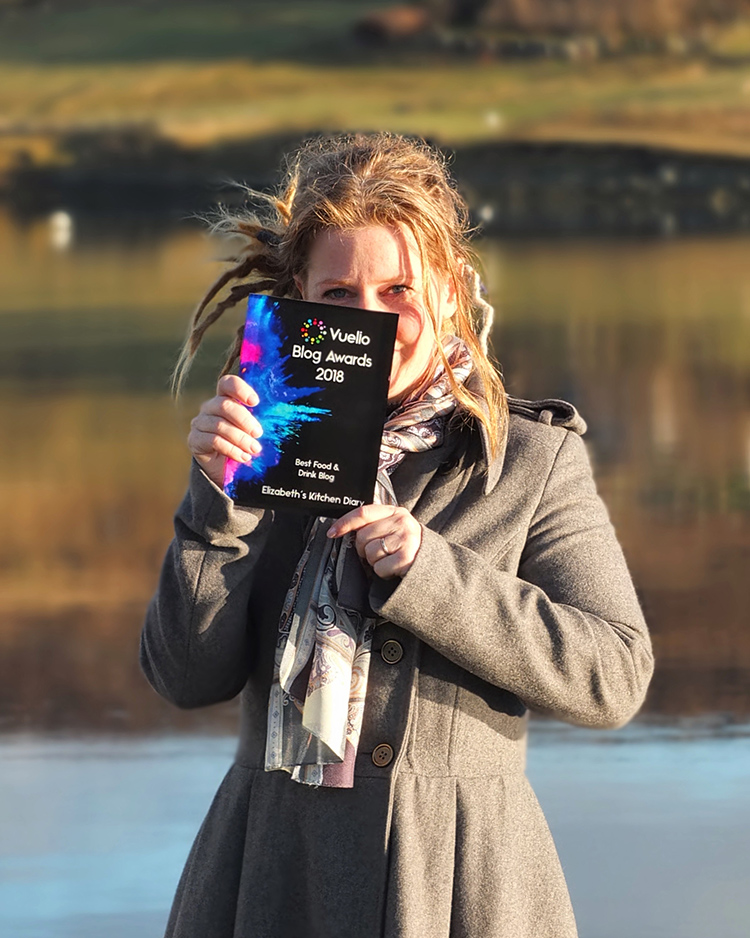 With thanks to Vuelio for the complimentary tickets to the Awards ceremony, and for choosing me as the winner of this year's Best Food & Drink Blog. Awards ceremony photography provided by Vuelio. Links in orange are Amazon Associate links – if you click through and make any subsequent purchase within 24 hours, we will earn a small commission.