Scottish black pudding stars in these easy-to-make mini black pudding bread/dinner rolls. Serve them (on Burns' Night!) with your favourite Scottish meal. This recipe was inspired by the black pudding dinner rolls I enjoyed at Eat on the Green in Aberdeenshire, Scotland, earlier this year.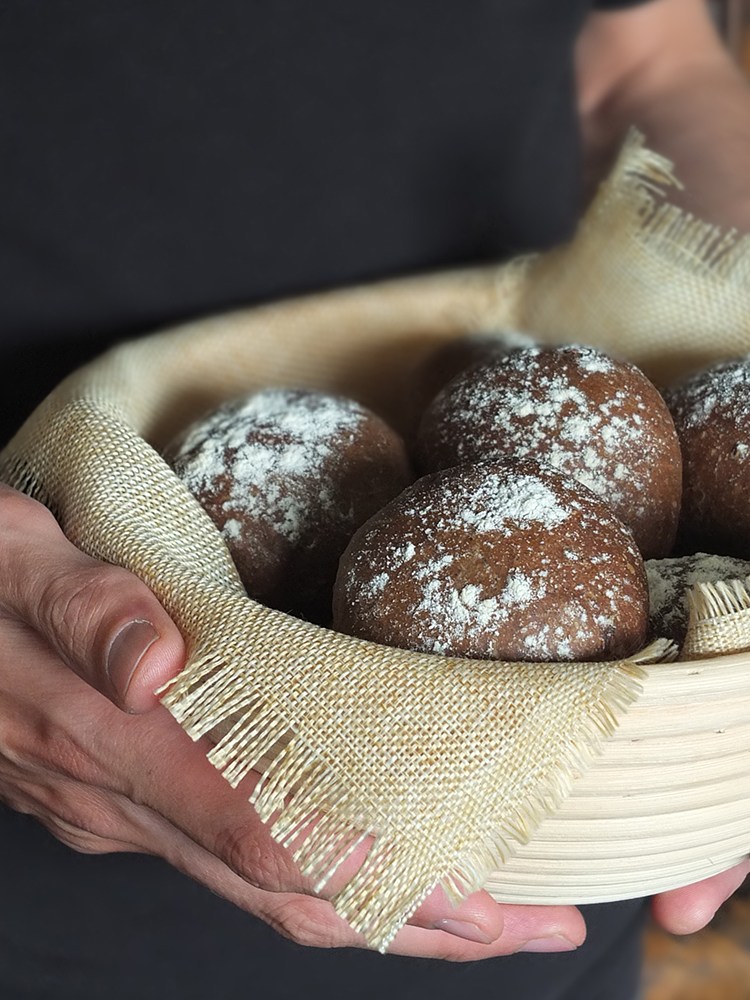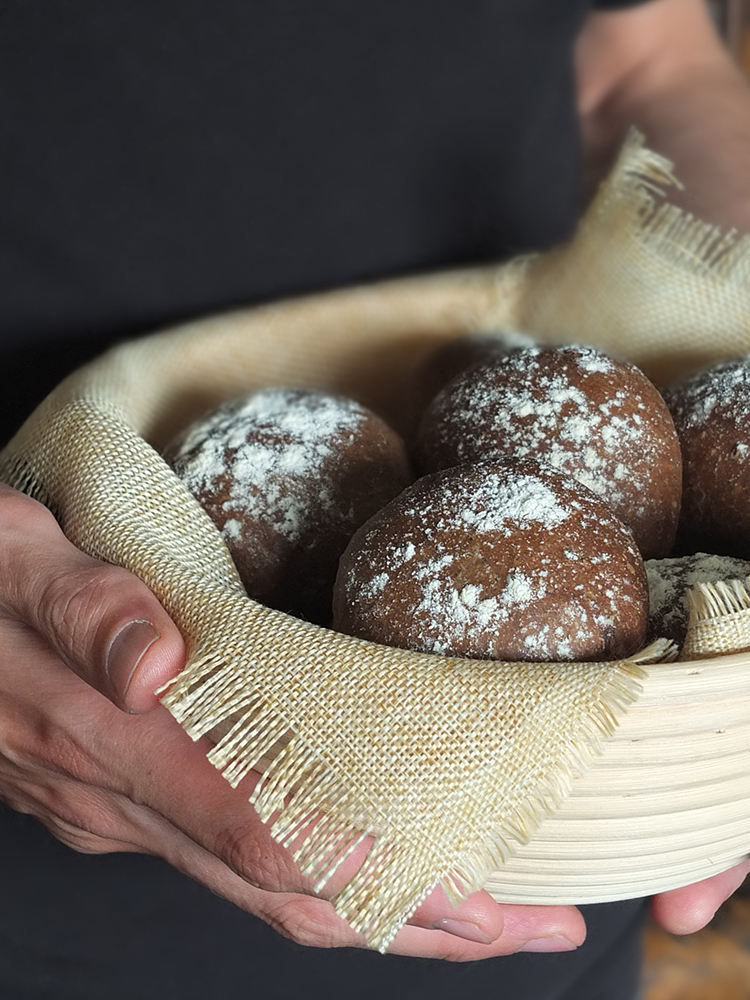 I absolutely love trying new foods. I'm always on the look-out for new and interesting food combinations, and I love the challenge of experimenting with an ingredient to make something new and interesting with it.
Back in August of this year, we received one of our regular meat deliveries from our local butchers. In it was a surprise package of Stornoway black pudding, with a challenge to come up with a recipe to use it in. Challenge accepted!
Truth be told, that black pudding sat in the fridge for a good week or so. I had no idea what to do with it. Black pudding isn't something that's regularly (ever!) included in our family diet, and my knowledge of what could be done with it didn't really extend beyond a full Scottish fry-up breakfast.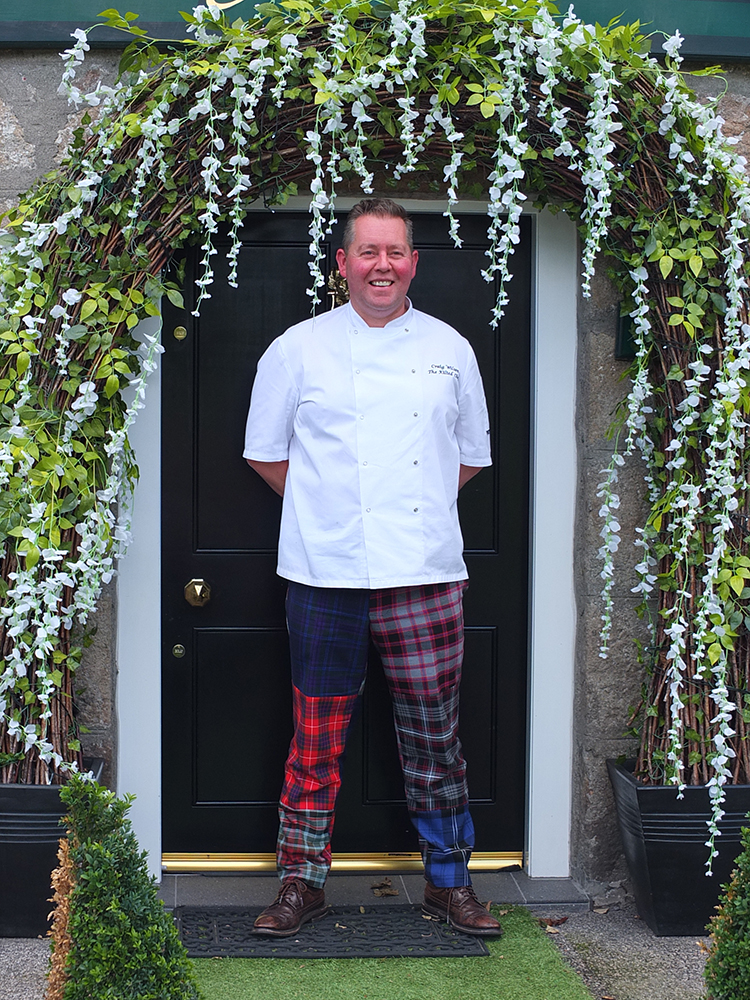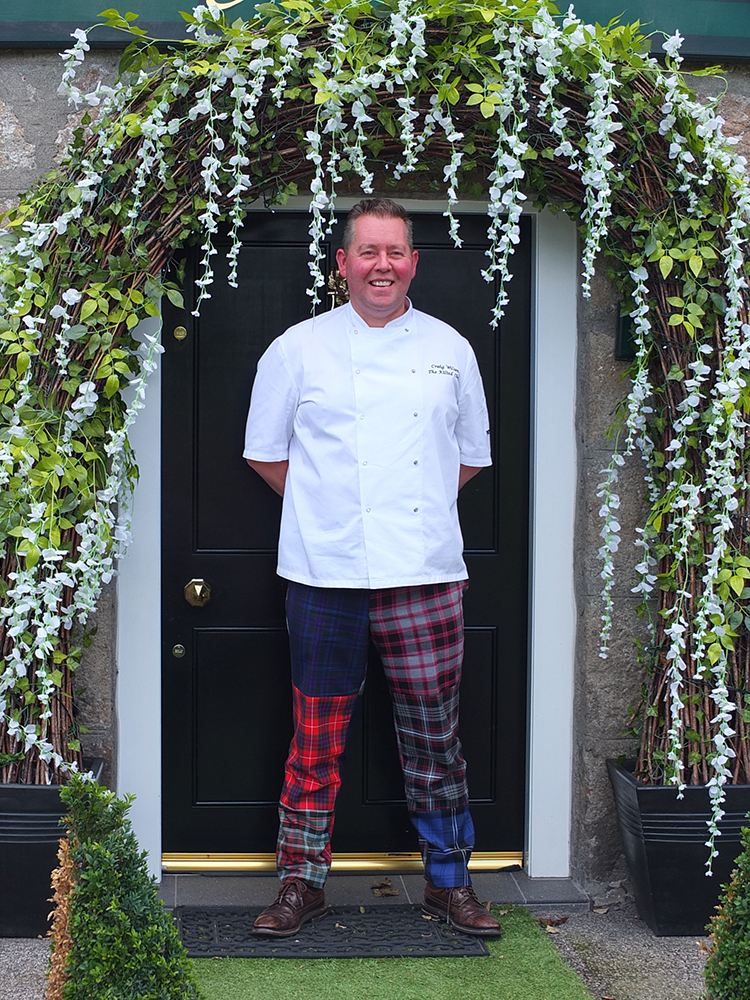 Then, shortly later, I found myself in the village of Ellon, in Aberdeenshire, about to tuck into the chef's menu at Eat on the Green, headed by The Kilted Chef himself, Craig Wilson.
Craig (aka The Kilted Chef) has made quite a name for himself in the food scene with his unique takes on classic Scottish recipes, as well as his cancer-related charity involvements over the years. Our meal involved unique food fusions such as haggis and beef koftas, confit duck leg with pak choi and ginger, and lemon posset with meringue. I'll be writing a full blog post detailing my experience soon (watch this space!), but in the meantime, I have been really excited to share with you this interesting recipe: Scottish black pudding bread rolls!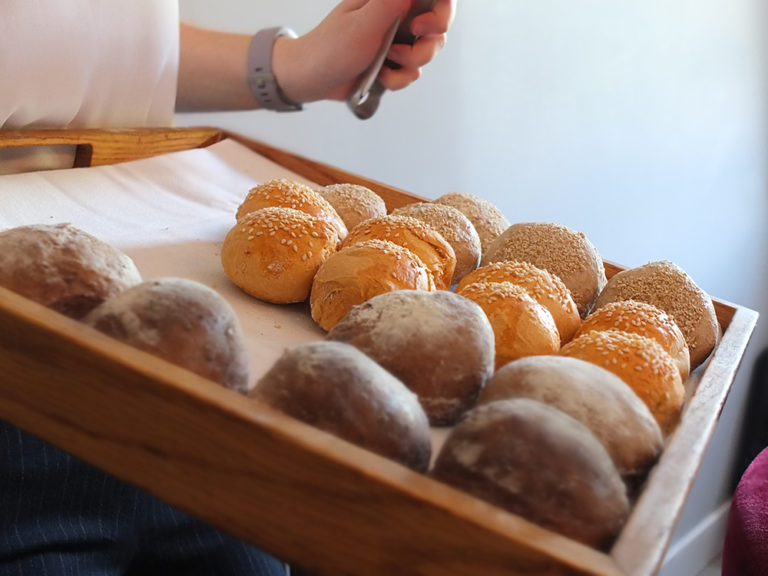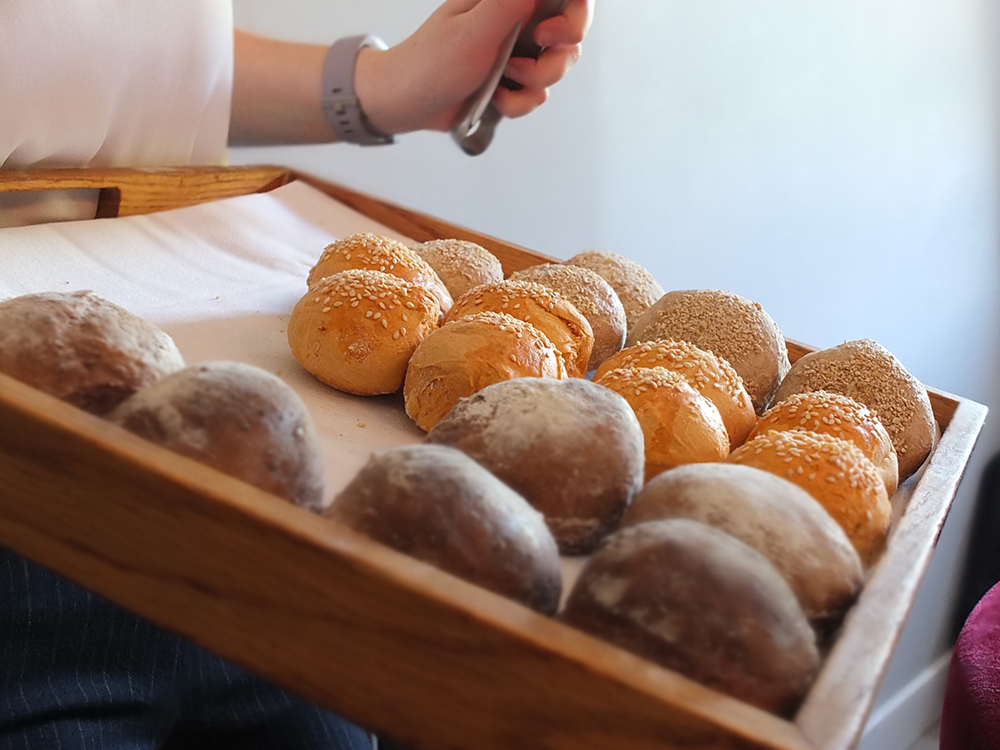 After our canapes in The Gin Room at Eat on the Green, we moved to the chef's table in the restaurant where a young member of the waiting staff offered us a selection of warm bread rolls to start. There were sundried tomato rolls, wholegrain rolls and, intriguingly, black pudding bread rolls. I opted for the black pudding, as I'd never eaten this ingredient in a bread roll before, and it was delicious! Spread with some fresh Scottish butter and a nice sprinkling of sea salt it was the perfect start to a meal. I vowed I would attempt to recreate them at home, and I have, several times since.
The black pudding bread/dinner rolls served at Eat on the Green were tiny rolls, so I've made mine the same, "wee". You could, however, make them whatever size you wanted, just scale up the cooking time accordingly.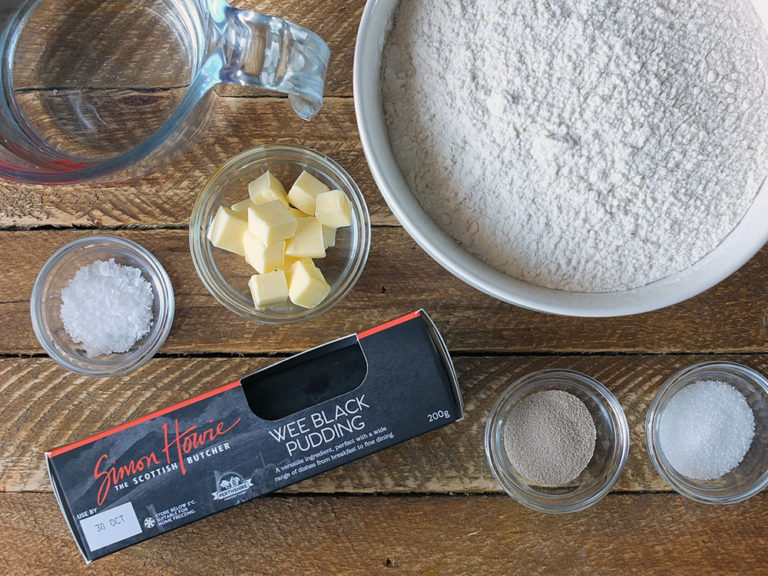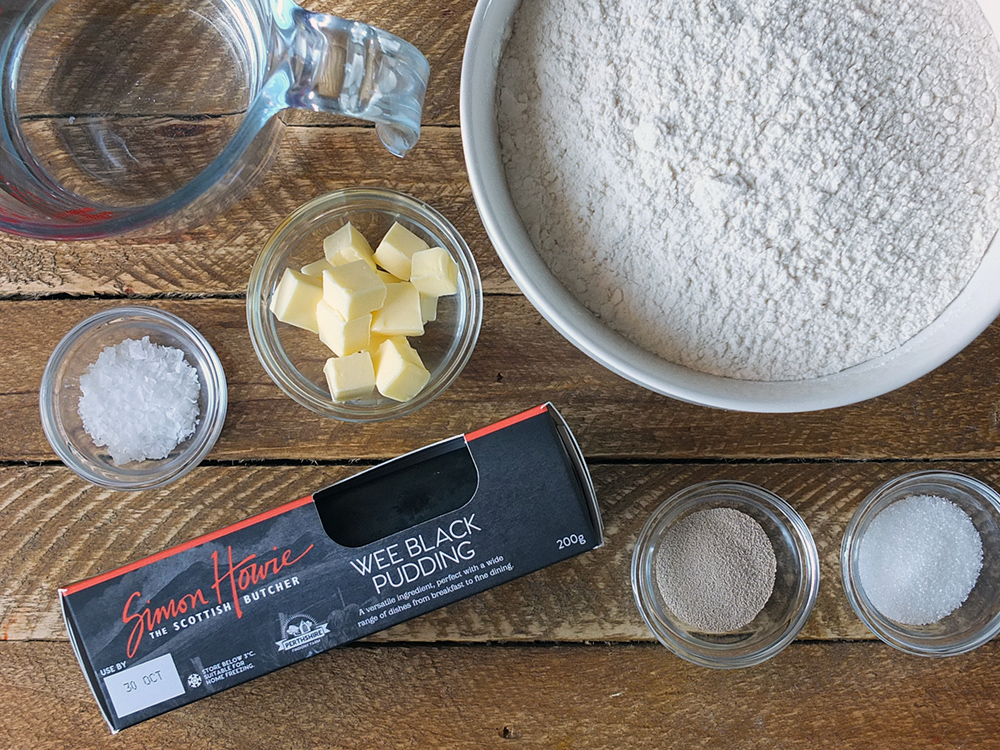 Ingredients needed
[amazon_link asins='B01MFDPGFY,B0043RQ01O,B006663T9G,B00X57T6JG,B00DPGFJA2′ template='ProductCarousel' store='elizskitcdiar-21′ marketplace='UK' link_id='ebebe065-cf99-11e8-aa2c-8de018e92dd5′]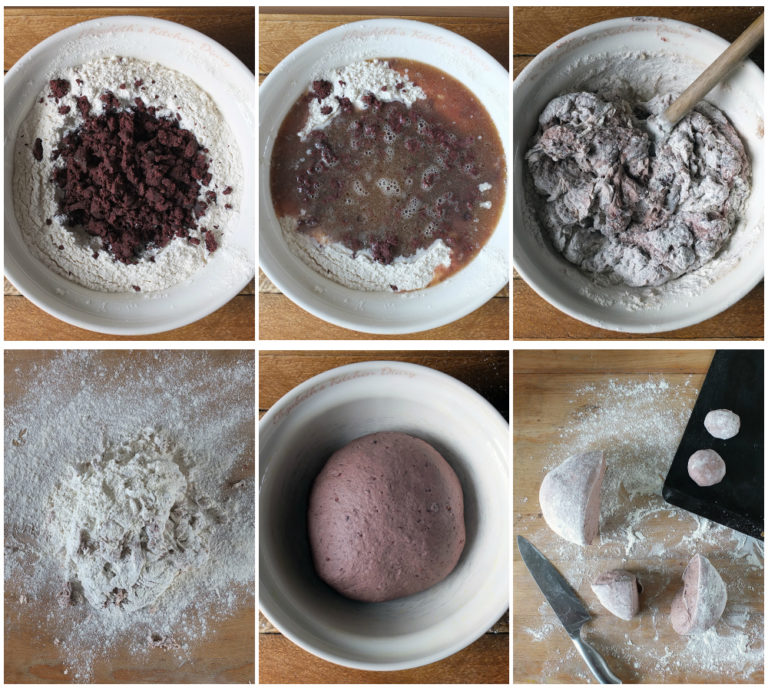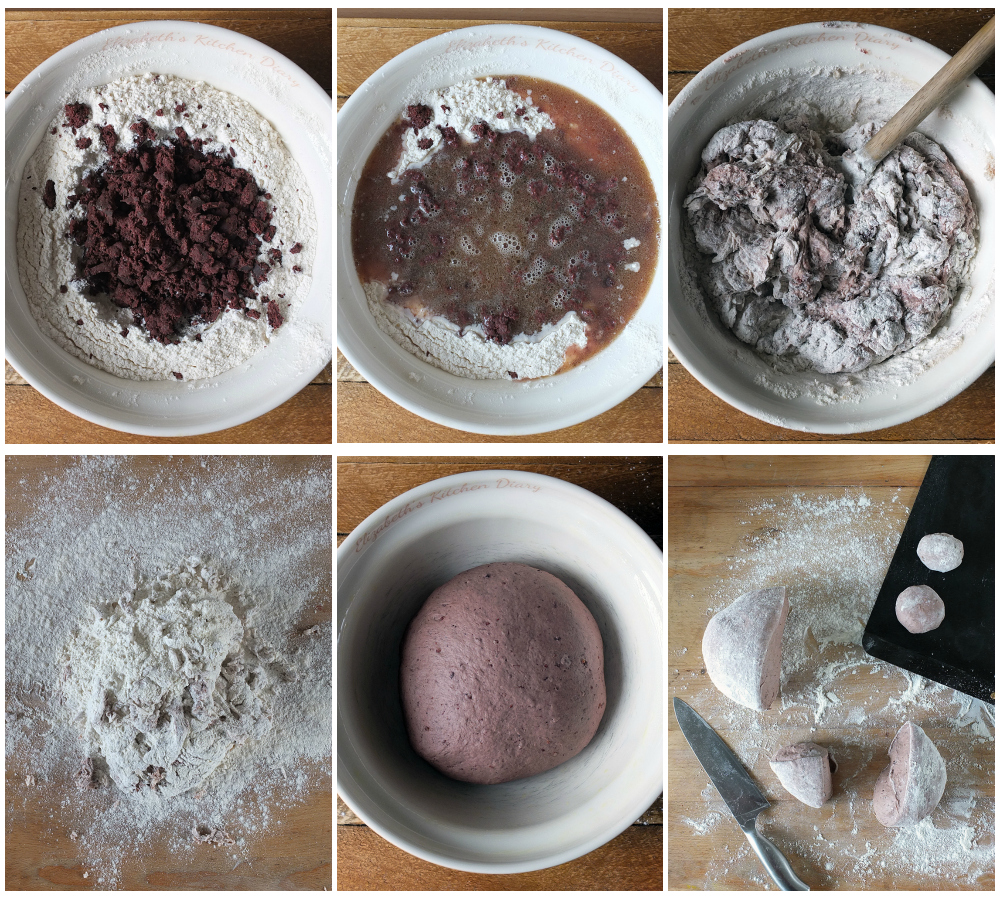 Instructions
Step 1: Place flour, salt, sugar and yeast into a large bowl. Crumble in the black pudding.
Step 2: Melt the butter and add to the flour mixture along with the lukewarm water.
Step 3: Stir well with a wooden spoon.
Step 4: Turn out onto a floured surface and knead for ten minutes.
Step 5: Place in a lightly greased bowl, cover, and leave to rise until doubled in size.
Step 6: Punch down dough, knead and cut into mini bread rolls. Leave to rise again and then bake.
Wee Scottish Black Pudding Bread Rolls Recipe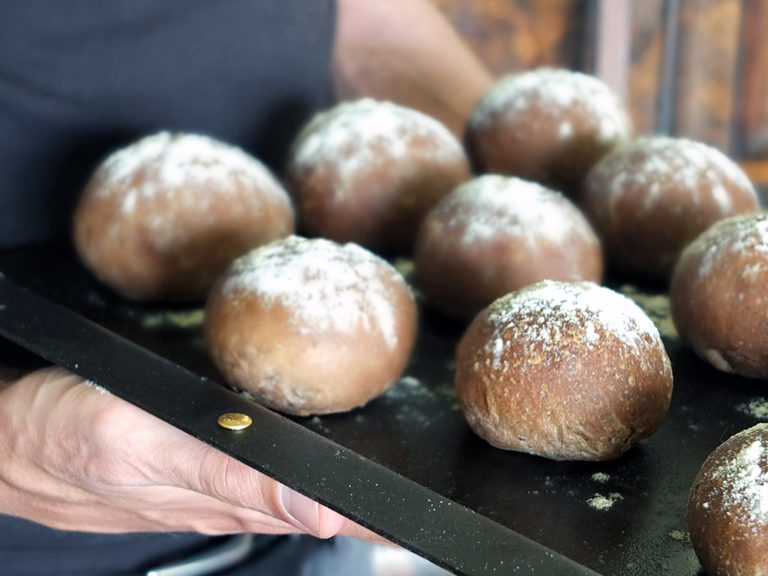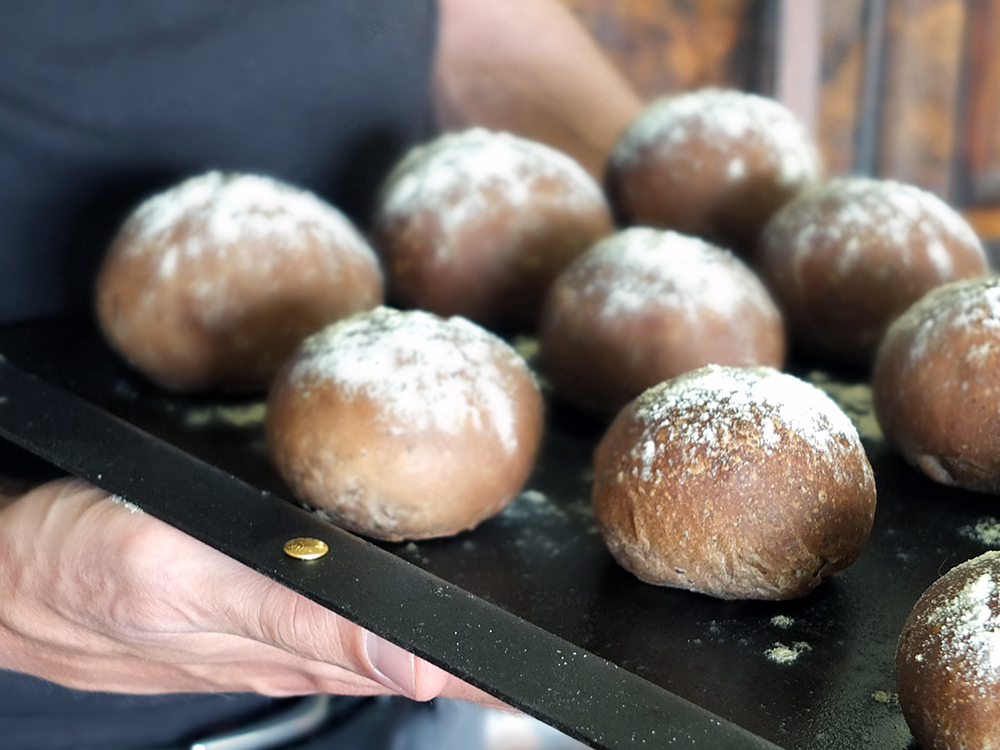 A note on the black pudding, though. The Kilted Chef uses the classic Stornoway black pudding in his rolls, adding them in with the flour, he said. The first time I made these rolls that's what I used. Although I was sceptical that my experiment would work, it was wholly successful, and the resulting dinner rolls were enjoyed by my whole family (ok, they did take a bit of coaxing to give them a try, but they liked them!). The second time I made them, though, I used Simon Howell's Wee Black Pudding and the flavour of these bread rolls was extraordinary! What a difference using a different black pudding recipe makes!
Simon Howell's Wee Black Pudding (besides coming in the perfect 200-gram size needed for my recipe), takes the classic black pudding and gives it a modern twist. Their black pudding contains caramelised apple and spices for a sweeter taste and softer texture, and it's a very versatile ingredient. I'll be using their black pudding for these rolls from now on.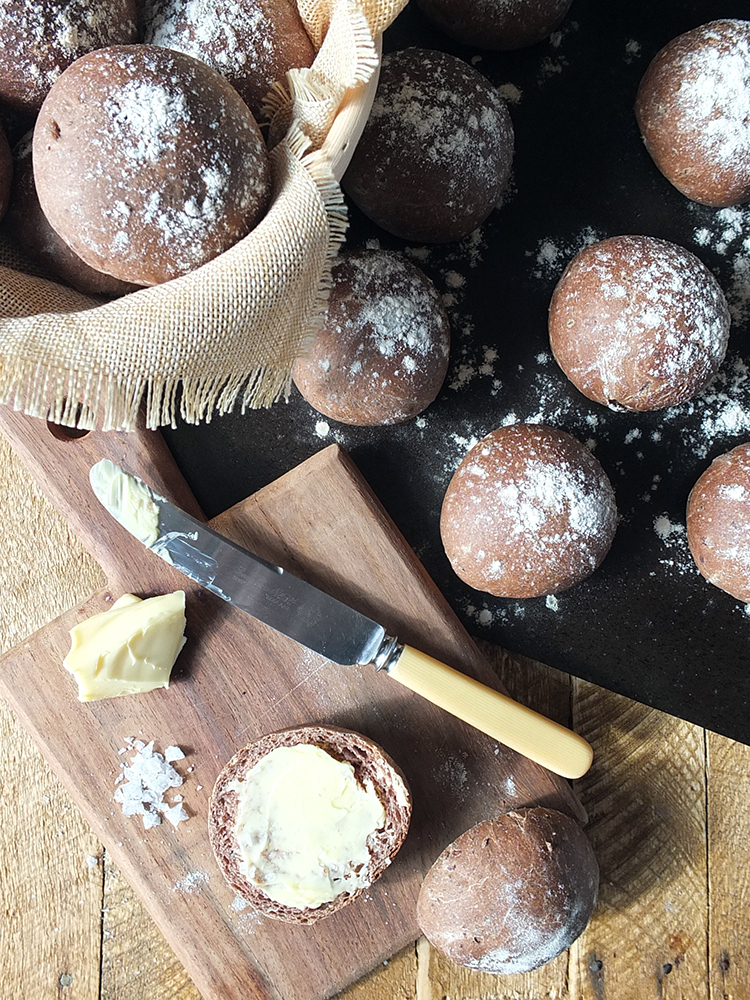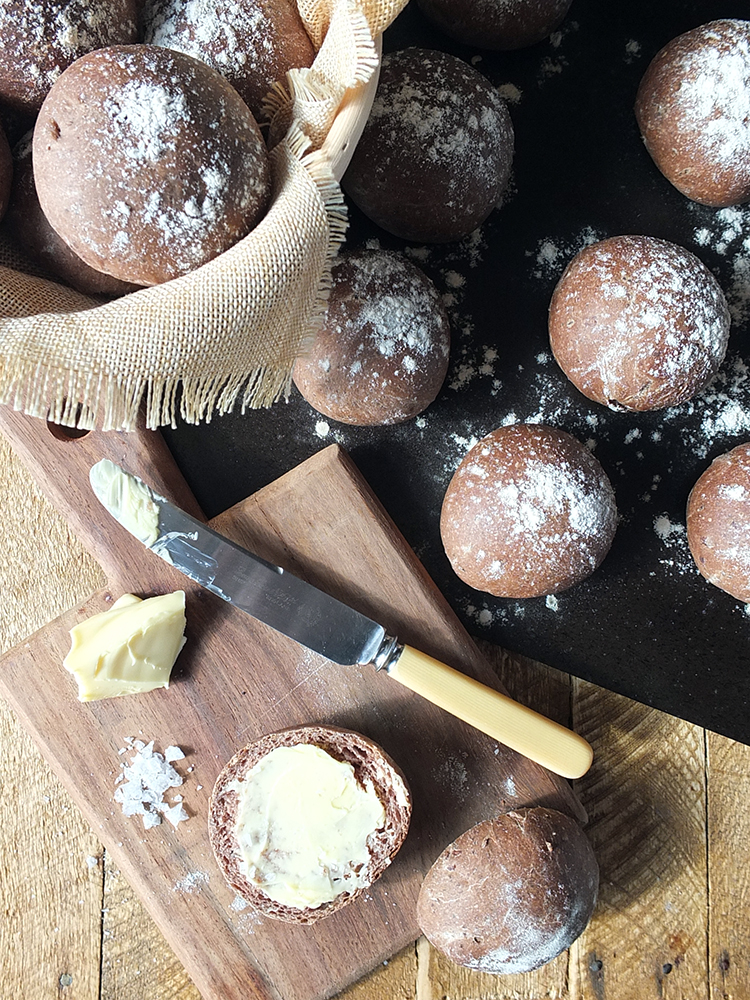 Do you often cook with black pudding? How do you serve yours? My Scottish food blogging friend Claire, from Foodie Quine, likes to make Haggis & Black Pudding "Puddocks in the Hole" with hers, while Helen at Casa Costello turns hers into Bacon, Balsamic & Black Pudding Risotto. Kavey from Kavey Eats likes to make Pasta with Black Pudding, White Pudding and Roasted Tomatoes.
Would you give my black pudding bread rolls a try? I think you'll be pleasantly surprised!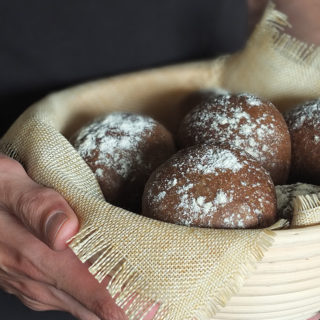 Wee Black Pudding Bread/Dinner Rolls Recipe
Scottish black pudding stars in these easy-to-make mini bread/dinner rolls. Serve with your favourite Scottish meal - this would be perfect on Burns' Night!
Print
Rate
Affiliate Links
This recipe card may contain affiliate ingredient and equipment links. As an Amazon Associate I earn from qualifying purchases.
Instructions
Place flour, yeast, sugar and salt in a large bowl and crumble in the black pudding.

Melt the butter and pour into the lukewarm water. Pour into the flour/black pudding bowl and stir well with a wooden spoon to combine.

Turn out onto a floured surface and knead well for 10 minutes to form a smooth and elastic bowl. Persevere, it will come together nicely.

Lightly grease a clean bowl, place the bread dough in it and cover. Leave in a warm place to double in size for two hours.

Punch down the dough and turn out onto a floured surface. Knead and cut the dough into 50 gram balls.

Form into small, round dinner rolls and place on a baking tray.

Cover and leave to rise in a warm place for 30 minutes.

Meanwhile, preheat your oven (and a pizza steel, if using) to 200 C/ 180 C fan/ 400 F/ Gas 6.

Dust the dinner rolls with a little flour and bake in the centre of the oven for 15 minutes.

Transfer the bread rolls to a wire rack to cool, covering with a clean tea towel to allow the escaping steam to soften the crust. Store in an airtight container.
Environmental Information
PIN THIS BLACK PUDDING BREAD ROLL RECIPE FOR LATER
This is not a sponsored post, although I visited Eat on the Green during a press trip to Aberdeenshire, courtesy of Visit Aberdeenshire. All thoughts and opinions expressed in this post are our own.