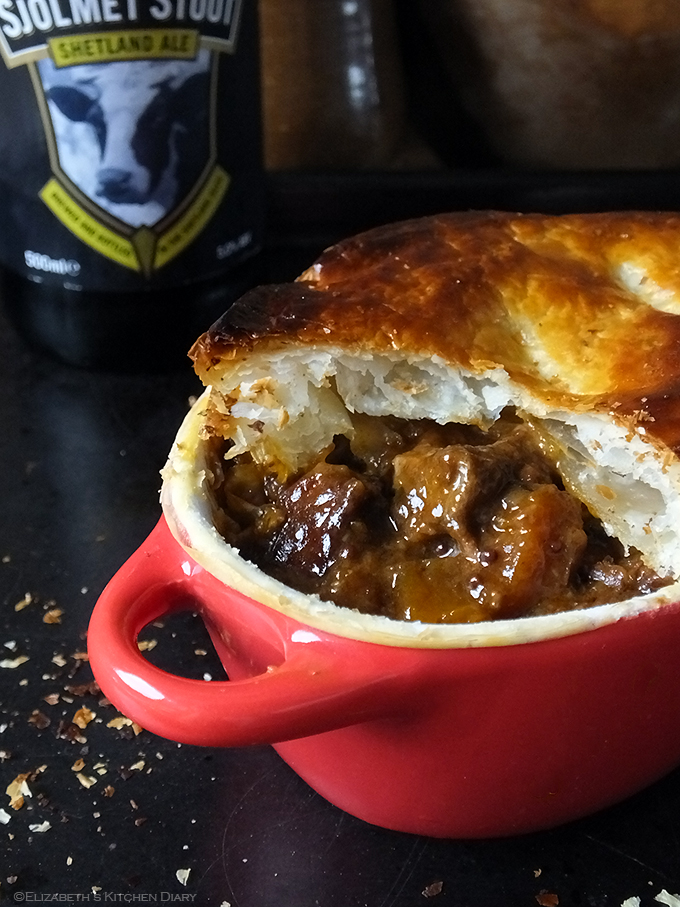 I am a meat eater and I am not afraid to admit it. The media is filled with horror stories of animals being loaded, terrified and ill-treated, onto trucks and hurried through the abattoir process to meet targets. Animals are dying in crates before even making their destination, and lets not even begin to talk about the UK horse meat scandal.
I love meat, but I want to know that the meat I consume has not been ill treated (and that it really is what it says it is on the packaging), and so I buy local as much as I possibly can. Our family diet has changed over the years as my education into how supermarket-destined meat has been reared and slaughtered. We eat substantially more vegetables, grown and delivered by our fantastic organic vegetable box providers – keen supporters of the slow food movement. The meat we occasionally consume is usually fully traceable and the cattle producing our dairy can be seen happily munching away on the grass in their vast fields as we drive by one of the nearby farms.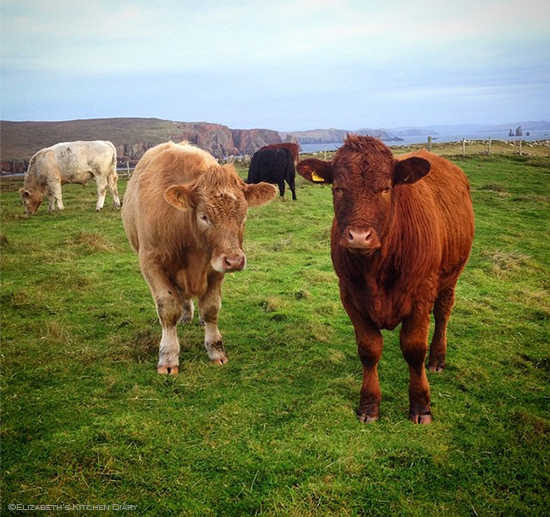 I do believe that consumer buying choices are changing producer and supplier behaviour. I spent the last week traveling the length and breadth of Shetland on The Food Trail, speaking with the crofters themselves, standing among fields of cattle and chatting with butchers. The message I got was the same: respect the animal. The Food Trail features local producers, retailers and eateries who all grow, sell or prepare food using local produce. Choosing local meat on restaurant menus means that it was reared and slaughtered with a high degree of respect. One establishment has gone as far to rear their own animals on a neighbouring croft so they know exactly how well the animals have been treated (cattle photo, above).
Respect the animal is the message driven home in a superb article by Alastair Hamilton in the Autumn 2014 issue of the 60 North magazine, where he visits and writes about the Shetland abattoir.
My motto here is respect: respect the animal. Give it time, because we have all the time in the world. We're lucky. We're not up against the clock. If it takes half an hour to get a cow from the marts into the abattoir, so what? If it takes twenty minutes to get it into the right position to stun it, it doesn't matter. The animal is treated with respect and the carcass is treated with respect. That pays off in the quality of the meat." – Lauraine Manson, manager of the Shetland abattoir
Our local abattoir offers a certificate of authenticity, meaning you can guarantee that the meat that you buy is really locally sourced. We live on a small island in the middle of the north sea where crofts are run on a small scale by families. There are no factory farms. Factory farms – they're the one attracting all the bad press. Factory farms are not ok, and the inequality in the way they treat their animals is the focus for this year's Blog Action Day, falling on the 16th of October.
I was directed to this day, organised by Compassion in World Farming, by a thought provoking blog post by Sally over at My Custard Pie. I spent a great deal of time thinking about what she'd written and what the day stood for. Apologies that my thoughts have been posted on the following day, but these things take time to craft. The key message I gleaned from the Compassion in World Farming website is that we should shun factory farming both for the animals who suffer and the millions of people who feel the damaging effects of their practices.
Eating less meat, but higher quality grass-fed meat, produced by small scale farmers the world over, is a suggested solution. There is the argument about the environmental damage caused by the over consumption of meat in the western world. Again, moderation is key. There is a superb article in the Scientific American emphasizing sustainability and whether humans should eat meat at all. Through a complete coincidence, I found this thought-provoking article in Modern Farmer: Farm Confessional – What Butchering Your Animals Really Feels Like. I urge you to give it a read and then think about your food choices.
We're lucky we have these choices, as there are so many in the world who don't.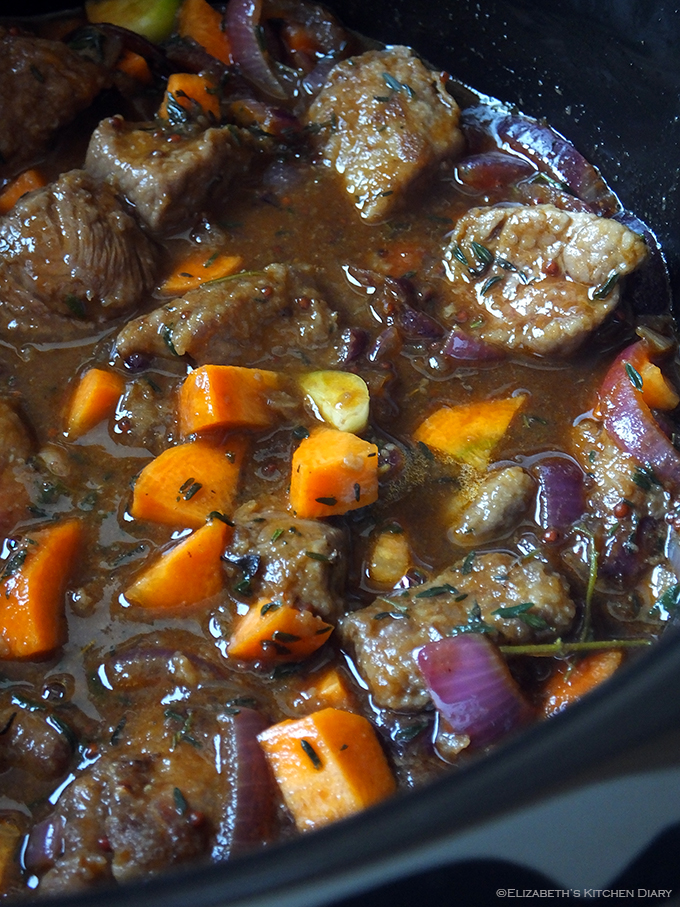 This last week, after chatting with a local butcher, I picked up a packet of beef stewing steak. This locally produced beef, combined with organic locally grown vegetables and rich stout from Britain's most northerly brewery made for one awesome slow cooker beef and ale pie.
I've made this slow cooker pie with as much local produce as I could: orange and yellow carrots from my veg box, grown just a few miles from my house (as the crow flies – the road itself winds a bit!); local butcher beef from the butcher's nearest to my house, a spoonful of slow cooked Taing onion marmalade made by Shetlandeli, a new artisan food company based on the west side of Shetland who make as much of their products as possible with locally grown vegetables, and a generous glug of Sjolmet Stout Shetland Ale, brewed and bottled in Britain's most northerly brewery, Valhalla Brewery in Unst.

You might be wondering why there is a picture of a cow on the ale bottle label (pictured far right, above, on the labeling machine at the brewery). 'Sjolmet' was a distinctive colour of a Shetland cow with a strong, dark body and a light-coloured head (much like the ale!). The colour has long since died out in the rare breed of Shetland cattle, but lives on in this full-bodied ale.
I was told by the brewery owner, Sonny, that this ale worked really well in steak and ale pies, and oh my, he was right! As this pie uses high quality ingredients extra beef stock is not required. Slow cooking brings out the natural flavours in the ingredients and the resulting pie filling, flavoured with thyme and plenty of whole black mustard seeds (because I love black mustard seeds!) really is something else. Thick, rich and ideal for these colder Autumnal evenings. I'm really rather pleased with this recipe.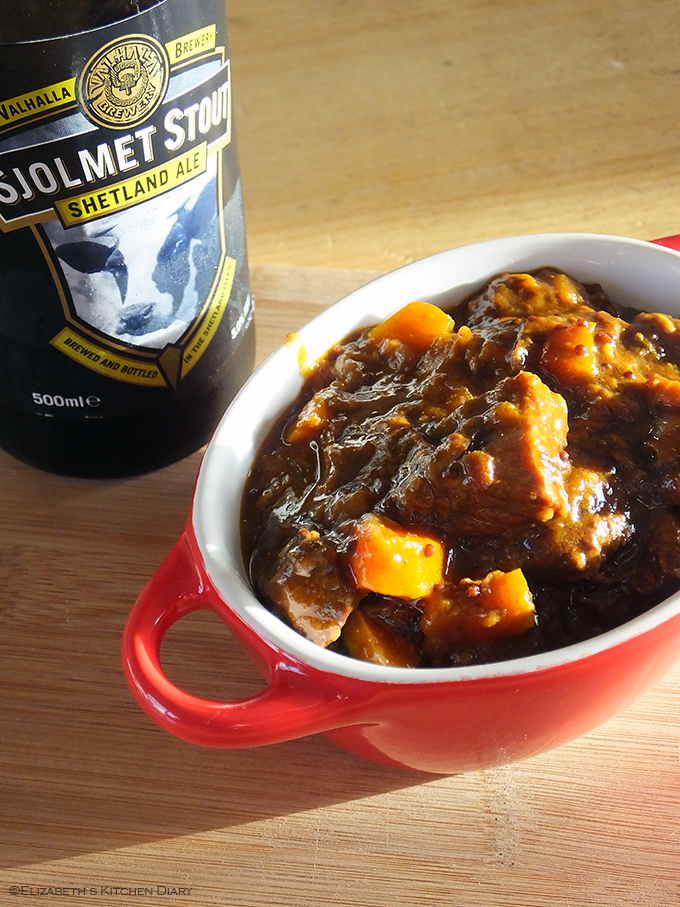 If you can't wait an additional 15 minutes to turn the filling into a pie this recipe does go really well with mashed potatoes/celeriac with a side of steamed greens. Leftovers reheat very well too, if there are any!
If you don't own a slow cooker and would like the chance to win one, visit my Giveaways page.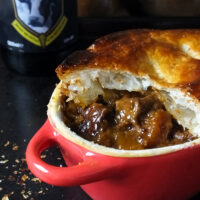 Shetland Beef & Valhalla Ale Slow Cooker Pie
A hearty, warming slow cooker beef and ale pie made with local produce.
Print
Rate
Ingredients
500

grams

good quality stewing steak

cubed into 3/4 inch pieces

50

grams

plain flour

50

grams

butter

2

red onions

halved and finely sliced

2

tsp

black mustard seeds

1

tbsp

tomato puree

1

tbsp

Worcestershire sauce

1

tbsp

Shetlandeli Taing onion marmalade

(optional)

2

tbsp

dark brown sugar

300

ml

Valhalla Brewery Soljmet Stout

2

large

Turriefield carrots

chopped into 1 cm dice

1

small

Turriefield bulb garlic

separated into peeled cloves

2

Turriefield fresh bay leaves

3

Turriefield thyme sprigs, leaves only

or 1 tsp dried thyme

300

grams

puff pastry

home made or shop bought

1

small

free-range egg

mixed with 1 tsp cold water
Affiliate Links
This recipe card may contain affiliate ingredient and equipment links. As an Amazon Associate I earn from qualifying purchases.
Instructions
Place flour in a medium sized bowl and season well with sea salt and freshly ground black pepper.

Dredge your stewing steak with the seasoned flour and set aside.

Melt half the butter in a saute pan over a medium high heat and sear the meat on all sides until browned but not cooked through. Place the meat in the bottom of the slow cooker.

Add the remaining butter and turn the heat down to medium. Gently saute the onions until they begin to soften. Stir in the mustard seeds, tomato puree, Worcestershire sauce, brown sugar and ale, bringing to the boil and scraping up any bits stuck to the bottom of the pan.

Add the onion mixture to the slow cooker along with the carrots, garlic, bay leaves and thyme.

Set the slow cooker to low and leave for seven hours.

Preheat oven to 230 C.

Spoon the filling into four individual casserole dishes (or one pie dish) and top with the puff pastry. Use a finger dipped in cold water rubbed along the edge of the pie dish to get the pastry to stick to the dish.

Brush with the beaten egg/water glaze and bake for 15 minutes, or until the puff pastry has risen and is lovely and golden.
Notes
I realise not all my readers live here in Shetland have access to our fine quality produce, so I urge you to seek out local producers where you live to obtain the ingredients to make this recipe.
Environmental Information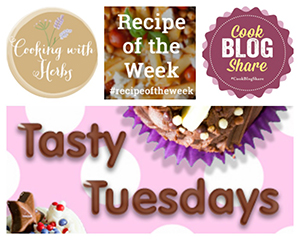 Linking up with Karen over at Lavender & Lovage and her Cooking with Herbs challenge. This month it's all about parsley, sage, rosemary and thyme – Scarborough Fair herbs. Also linking up with Recipe of the Week by Emily over at A Mummy Too, Cook, Blog, Share with Lucy at Supergolden Bakes and Tasty Tuesdays at Honest Mum. Also linking up with my own Shop Local food blogging challenge.
OTHER SLOW COOKER BEEF RECIPES
Slow Cooked Beef Brisket with Celeriac Mash and Wild Mushrooms by Ren Behan
The Simplest Beef Casserole by Fuss Free Flavours (& a farm visit!)
Slow Cooker Rolled Brisket with Red Wine & Thyme by Elizabeth's Kitchen Diary
Beef in Beer and Slow Cooked Beef Vegetable Casserole by Fab Food 4 All
If you want to be kept up to date on my recipes, occasional craft tutorials, adventure stories and giveaways then please subscribe to my weekly newsletter; it gets sent out every Monday morning if there is new content. Your email address won't be passed on to anyone, you will never be spammed and you are free to unsubscribe at any time, no questions asked. Make sure you confirm your subscription or you won't receive the newsletter – if it hasn't arrived check your junk mail folder.
[wysija_form id="1″]
Disclosure: slow cooker provided by Crock Pot UK, Valhalla Ale supplied by the brewery, Taing onion marmalade supplied by Jill at Shetlandeli. All opinions expressed are our own and this is not a paid post. I was not expected to create a recipe by any of these suppliers.