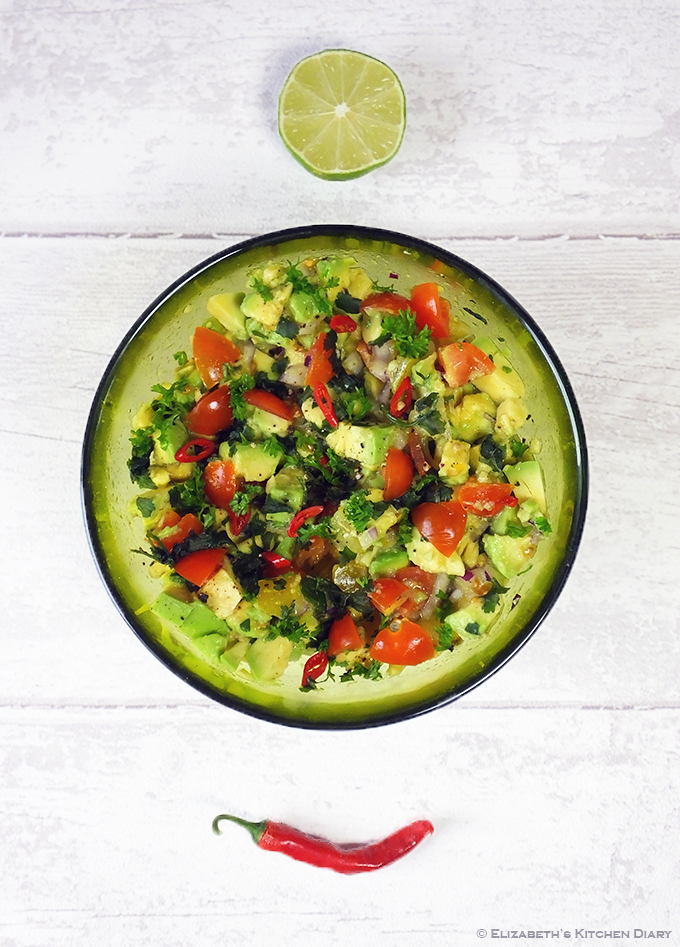 It took me a very long time to appreciate the awesomeness that is the humble avocado. I wasn't introduced to the fruit until I was well into my twenties, I am sure, and my first response to it, served on its own, was blergh! I persevered though, and I began my love affair with the avocado by dressing it up as guacamole. I could stomach it's creamy, indescribable taste if it was mixed up with other strong flavours and textures, but not on its own.
But then something changed.
Avocados now make a regular appearance in my shopping cart. I love them in a strawberry and avocado salad drizzled with balsamic reduction, I love them paired with chocolate and I love them, thickly sliced on pumpkin seed and oats Ryvita crackers smothered in cream cheese topped with perfectly ripe tomatoes and loads of freshly ground black pepper. This quick lunch rarely even makes it to a plate, I just scoff them, hunched over the kitchen counter and eat them straight off the chopping board. Divine!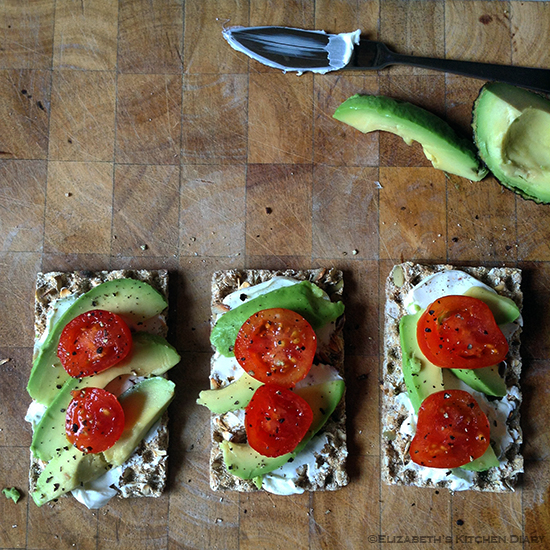 I'm not so keen on mushy avocado though, so when I make guacamole I leave everything nice and chunky. I've been making this recipe for years and I'm surprised I haven't already blogged it.
My Transition Turriefield veg box arrived last week with a gorgeous selection of yellow tomatoes (you should follow Turriefield on Facebook – they're awesome! They're away just now learning how to use ponies to plow fields). I like using a variety of tomatoes in my guacamole for both flavour, colour and texture. The veg box also arrived with a selection of chillies – one green and two red. I've since learned that the red chillies are to be used sparingly. They are quite literally ring of fire chillies, with a Scoville heat rating of 70.000~85.000 SHU. They make your lips go numb!
Plenty of soured cream helps counteract the burn induced by these chillies, and I like to use them as a garnish for my guacamole (clearly visible on top so you can see them before you eat them and thus prepare yourself for the hit of fire!).
How do you eat your avocados? Inspire me!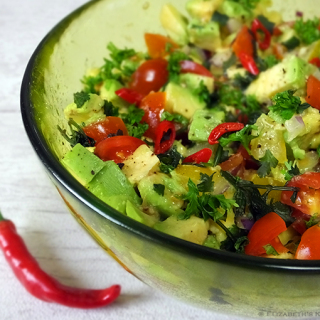 Chunky Guacamole
A chunky guacamole recipe ideal served with cheesy nachos and cream cheese.
Print
Rate
Ingredients
2

avocados

peeled and chopped into 1 cm dice

1/2

lime

juice only

3

fresh ripe tomatoes

chopped into 1 cm dice

1

clove

garlic

finely chopped

1/2

small

red onion

finely chopped

1

green chilli

finely chopped, seeds removed

1

tbsp

olive oil

handful

fresh coriander leaves

1

fresh red chilli

finely sliced, for a garnish (optional)
Affiliate Links
This recipe card may contain affiliate ingredient and equipment links. As an Amazon Associate I earn from qualifying purchases.
Instructions
Prepare the avocado and squeeze the lime juice over the top to stop it from browning.

Combine with the remaining ingredients in a medium sized bowl and chill in the refrigerator until needed.

Garnish with the red chilli before serving.
Notes
Tip: fresh coriander leaves freeze very well. Keep a stash in your freezer for when you need them during the winter months.
Environmental Information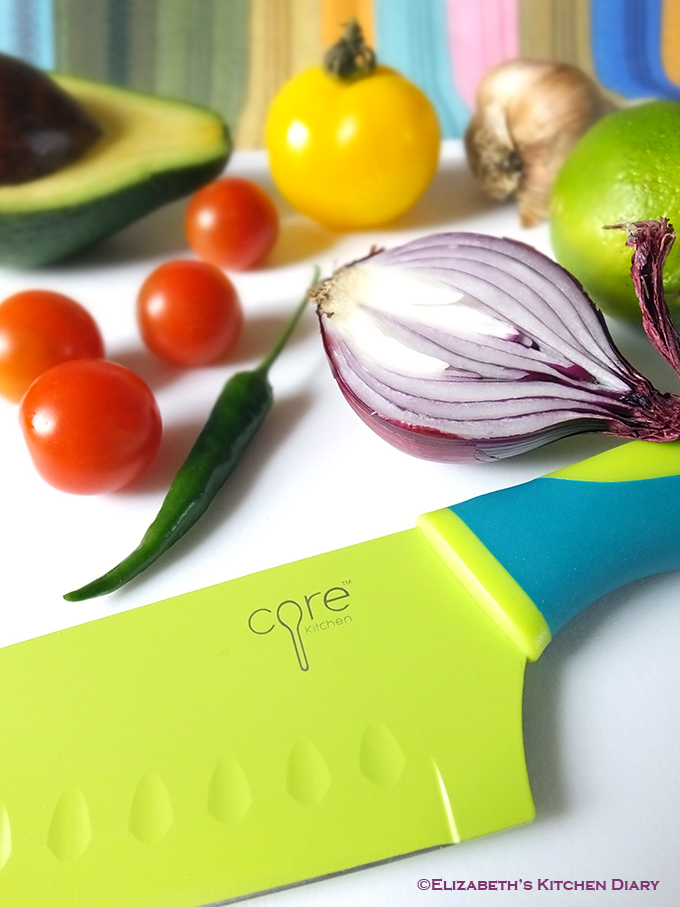 Making guacamole involves quite a bit of chopping, and I have a fantastic Core Kitchen knife and chopping board bundle worth $100 to give away to one lucky UK or US reader! See my giveaways page to enter!
I am sharing my recipe with Ren Behan's Simple and in Season as both the tomatoes and chillies in this dish arrived in my seasonal veg box, and most varieties of avocados are now in season.
OTHER AVOCADO RECIPES YOU MIGHT LIKE
Avocado, Apple & Hazelnut Salad by Tinned Tomatoes
Avocado with Prawns & Balsamic Dressing by Fab Food 4 All
Kale, Chard, Watermelon & Avocado Salad by Fuss Free Flavours
Avocado Caprese Salad by Amuse Your Bouche
Guacamole by Kavey Eats
If you want to be kept up to date on my recipes, occasional craft tutorials, adventure stories and giveaways then please subscribe to my weekly newsletter; it gets sent out every Monday morning if there is new content. Your email address won't be passed on to anyone, you will never be spammed and you are free to unsubscribe at any time, no questions asked. Make sure you confirm your subscription or you won't receive the newsletter – if it hasn't arrived check your junk mail folder.
[wysija_form id="1″]