aka: what to do with all those ignored vegetables at the bottom of the fridge!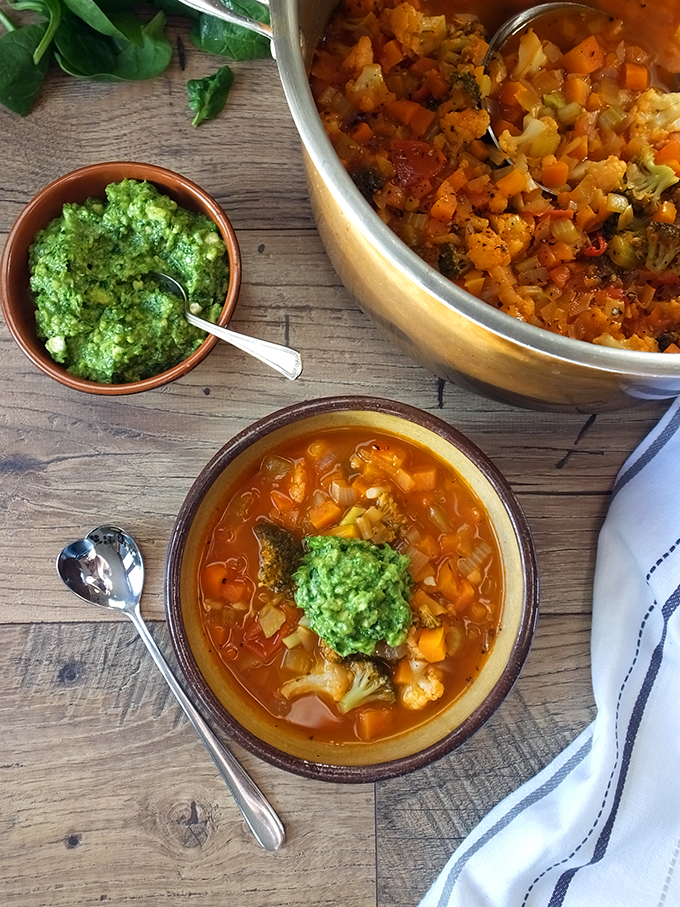 Let's talk Lego!
My husband, bless his cotton socks, doesn't do a lot of cooking. He can peer into a full refrigerator and not come up with a single idea for dinner. Shelves of vibrant vegetables get ignored in favour of carbohydrate rich bowls of pasta and porridge.
He says it's a bit like Lego. He likes Lego. He likes Lego kits, where all the pieces are included and there are clear and concise instructions as to what to do with them to make the project.
I, on the other hand, am one of those weirdos, he says, preferring to buy a box of 5000 random pieces off eBay and then create something magnificent, from scratch, using only my imagination to guide me.
Our brains are just wired differently.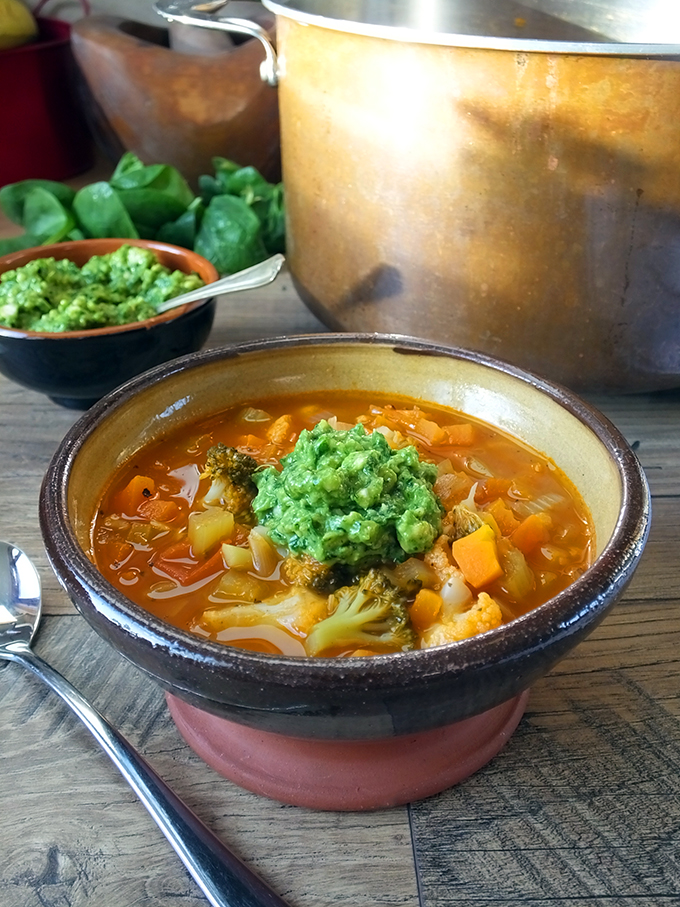 This soup recipe is one of those random Lego creations. Emptying out the contents of my fridge after spending a week in hospital with the eldest (for that story visit I Think My Teenage Son Has Appendicitis!), I noticed the vegetables had been completely neglected (yet the quantity of sugary treats multiplied exponentially every day I was gone!).
A week on hospital food has left me craving vegetables. Don't get me wrong, I'm grateful I was allowed to stay with my son through his ordeal and that they fed me at all, but I was seriously missing my daily blender or juicer fix! I've been participating in Jumpstart 2015, a challenge to get us all eating more soups and drinking more smoothies and fresh juices.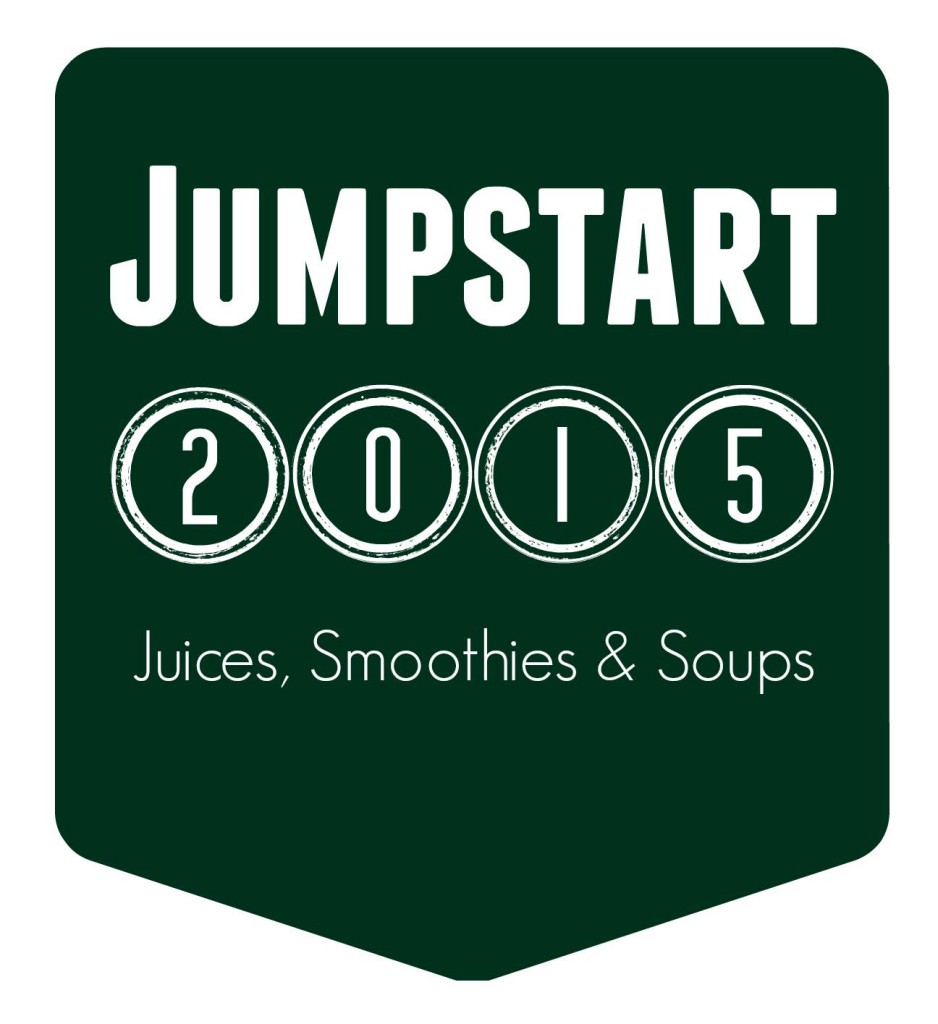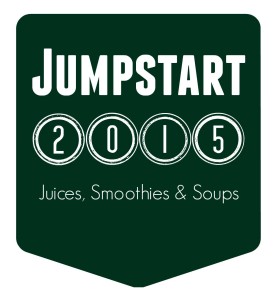 JUMPSTART 2015: THE RULES
Enjoy a freshly made smoothie or juice (made of mostly vegetables) for breakfast and lunch
Drink more water (I'm terribly guilty of not drinking enough water, unless coffee counts?)
No alcohol (optional, but I think the majority of my weight gain last year came from wine calories so it's teetotal 2015 for me!)
Eat more soups – chunky or smooth as long as they are loaded with vegetables!
Normal meal in the evening (In my case, on days where I manage to complete a P90X exercise workout this meal will be rich in protein with a generous serving of vegetables and small serving of carbohydrates)
This was my lunch yesterday, but don't let the sunny, summery light fool you – this hearty, warming soup is perfect for winter. I deliberately left the vegetables chunky as I wanted a soup I could chew, and the spinach cashew pesto is a perfect accompaniment. Again, I left this fairly chunky for the texture, and the flavour combination of the two – the warming paprika soup and the creamy spinach pesto – perfection! Vegetable Lego!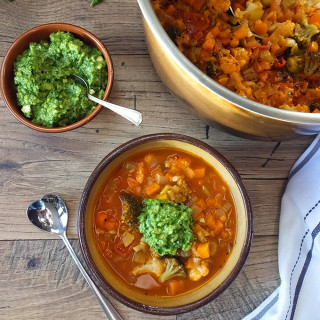 Chunky Vegetable Soup with Spinach-Cashew Pesto
A paprika spiced winter soup using whatever vegetables you have on hand - with a creamy spinach cashew dressing to accompany!
Print
Rate
Ingredients
For the vegetable soup
1 or 2

tbsp

sunflower oil

depending on if you are calorie counting or not!

1.5

medium

onions

finely chopped

3

cloves

garlic

finely chopped

3

medium

carrots

peeled and diced

3

sticks

celery

diced

1

large

leek

quartered lengthwise and finely sliced

2

tbsp

tomato puree

2

tbsp

smoked paprika

3

fresh ripe tomatoes

diced

200

grams

broccoli florets

200

grams

cauliflower florets

1

tsp

dried basil

1000

ml

vegetable stock

or more, depending on how thin you want it
For the spinach-cashew pesto
Affiliate Links
This recipe card may contain affiliate ingredient and equipment links. As an Amazon Associate I earn from qualifying purchases.
Instructions
For the soup, heat the oil in a large soup pan and gently saute the onions, garlic, carrots, celery and leek over a medium heat until it all starts to soften.

Add the tomato puree and stir well.

Add the remaining ingredients and cover with vegetable stock, adding more if you want a watery soup. I wanted a thick, chunky soup so I only used 1 litre.

Cover and simmer gently for 20-25 minutes until all the vegetables are tender.

To prepare the pesto, pop all the ingredients in a blender and pulse until it reaches the desired consistency. I left mine rather chunky so there were bits of nuts to chew in each mouthful of soup.
Environmental Information
OTHER BLOGGERS TAKING PART IN JUMPSTART 2015
YOU! – If you would like to join in too, tweet me @TangoRaindrop your photos and recipe tips using the hashtag #Jumpstart15 and I will retweet all that I see. I'd love to try out your tried and tested recipes, and, if you like, I could even feature them on my blog (duly credited, of course!).
Bookmark or use Bloglovin to track what my Jumpstart 2015 blogging friends are up to – their recipes, tips and progress!
Follow Jacqueline Meldrum's board Jumpstart 2015 on Pinterest.


Linking up with a few food blogging challenges:
Super Soup by Jo at Jo's Kitchen
Extra Veg by Helen at Fuss Free Flavours and Michelle over at Utterly Scrummy
Credit Crunch Munch from Helen at Fuss Free Flavours and Camilla at Fab Food 4 All
The Spice Trail by Vanesther over at Bangers and Mash (Temple Food)
No Waste Food Challenge by Elizabeth's Kitchen Diary
No Croutons Required by Jacqueline over at Tinned Tomatoes and Lisa from Lisa's Kitchen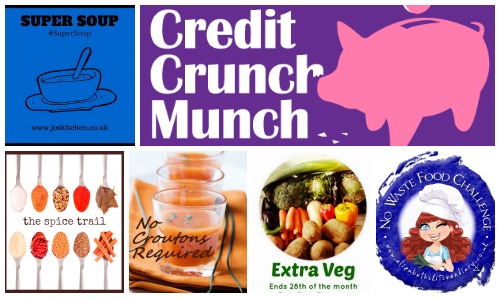 OTHER RECIPES TO USE UP NEGLECTED VEGETABLES:
Baked Rice and Egg Pots with Roasted Vegetables by Fuss Free Flavours
Roast Tomato and Pepper Soup by Maison Cupcake
Spicy Coconut Milk Soup by Coffee & Vanilla
Parsnip, Carrot & Lentil Soup by Tinned Tomatoes
Winter Vegetable Soup by Franglais Kitchen
Cream of Leek, Potato & Carrot Soup by Fab Food 4 All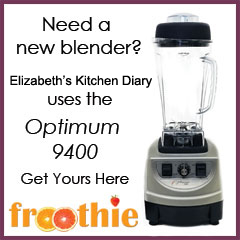 If you want to be kept up to date on my recipes, occasional craft tutorials, adventure stories and giveaways then please subscribe to my weekly newsletter; it gets sent out every Monday morning if there is new content. Your email address won't be passed on to anyone, you will never be spammed and you are free to unsubscribe at any time, no questions asked. Make sure you confirm your subscription or you won't receive the newsletter – if it hasn't arrived check your junk mail folder.
[wysija_form id="1″]
Elizabeth's Kitchen Diary uses the Froothie Optimum 9400 blender, and the Froothie Optimum 600 slow juicer to make her juices, soups and smoothies. These are affiliate links, meaning if you buy a blender or juicer through them we will earn a small commission. This is not a paid post and all thoughts and opinions are our own.