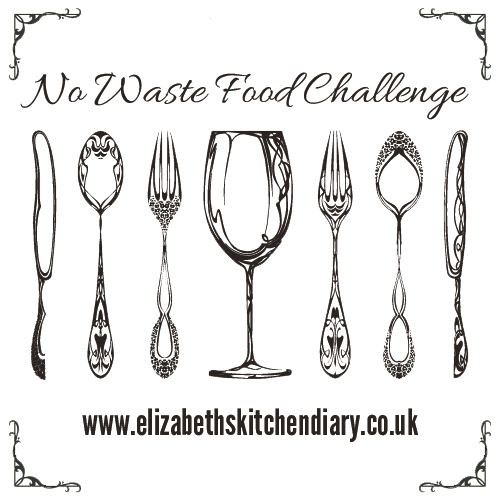 In the New Year of 2012 the lovely Kate over at Turquoise Lemons made a New Year's resolution to reduce her food waste.
Inspired by the Love Food Hate Waste campaign Kate launched the No Waste Food Challenge in a bid to encourage others to do the same. She asked fellow food bloggers to share the ways they've avoided throwing out those wilted carrots, that cream slightly past it's best before date or the bits of things long forgotten in the back of the fridge or cupboard.
The challenge has run quite successfully over the last four years, and in 2013 I began co-hosting it with Kate. In 2014, however, Kate had personal commitments taking up much of her time, so she's handed the No Waste Food Challenge baton over to me.
I have made a few changes to the challenge. First, I am keeping the theme open – each month you are free to share any recipe which uses up any ingredients which otherwise might have gone to waste. Tell us how you salvaged that stale bread, those spotty mushy brown bananas, etc! I've also set up a Pinterest board, which all entries will be added to.
As of January 2017 I have opened the challenge to readers recipes & tips – simply share your recipe on each month's round up to be in for a chance to win a £25 Amazon voucher!
Previous 2017 round ups:
Apr: 19 Recipes that will make you LOVE your leftovers #GiveUpBinningFood (£25 voucher winner: Anthony H)
Mar: Tips for Weekly Meal Planning #GiveUpBinningFood (£25 voucher winner: Alica J)
Feb: The #NoWasteFoodChallenge Round Up & Feb Linky (£25 voucher winner: Susan H)
Jan: 17 Ways to Jazz Up Your Christmas Leftovers (£25 voucher winner: Tammi N)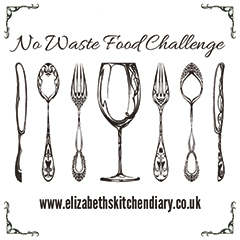 Challenge Conditions:
1. Please link up your url using the linky included in this post. The linky will be updated at the start of each month.
2. Feel free to republish old posts just make sure you add a link to the current challenge and add the challenge badge, if you fancy. Use of the badge is optional.
3. Make sure you link up before 23:59 on the last day of the month.
4. Posts will be added to the No Waste Food Challenge Pinterest Board to help spread the food waste prevention love! I will also Flip, Stumble, Yum and Tweet all entries, as well as including them all in a full round up.
5. Please make sure your post includes a link back to this blog post (Linky Tools won't accept your entry if it doesn't).
6. Tweet @TangoRaindrop with the tag #NoWasteFoodChallenge and I will retweet when I see it!