All the flavour and nearly half the calories!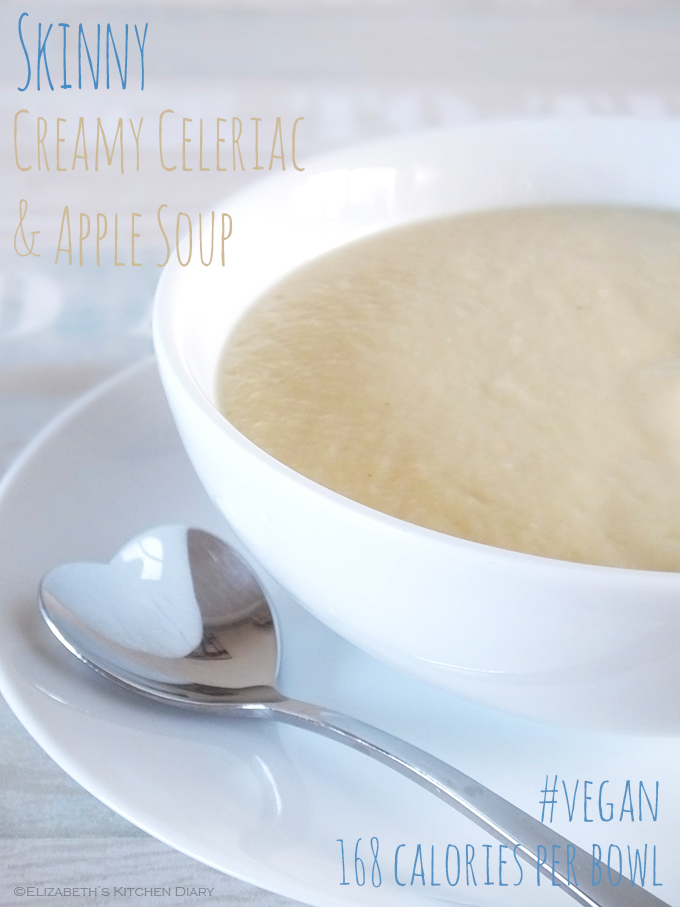 I love a hearty, creamy bowl of soup, me. Especially when the winds are howling outside and you want something warm and comforting. Alas, most creamy soup recipes use a ridiculous amount of double cream – something I just can't afford to eat right now while I'm trying to shed a few pounds.
I read something over on Becca's food blog – Amuse Your Bouche – recently, which I filed away in my brain for future use. She'd thickened a gorgeous Extra Creamy Leek & Potato Soup with cornflour and was raving on about how delicious and creamy it was. I had to try this out myself!
The sun came out yesterday, in between days of hurricane force winds. Inspired by the brief return of daylight (and opportunity to take some food photos!) and a single celeriac languishing in the bottom of my vegetable crisper for slightly too long (it was desperately needing used up!) I made this soup recipe for lunch, and I have to say I was really rather impressed with it.
The recipe makes enough soup for four hearty bowls, none of this "regular recipe divided into eight portions to keep the calorie content down" like a lot of diet recipes (seriously – I made a cashew yogurt recipe a few weeks ago because they said it was low calorie and tasty – it turns out that each serving was only two tablespoons – and it was yuck!).
No, this is a full, hearty bowl with a good mouth chew in each spoonful. You actually feel like you are eating something with this soup, not a watery bowl of vegetables. A bowl of this soup and four mini oatcakes and I was set for an hour's hill walking with the family during our brief reprieve from the winter storms.
Celeriac is an underused vegetable, I think. To be honest, I'd never even tried one until they started appearing in my organic vegetable boxes, and now I look forward to them. They're not starchy (and subsequently high in carbs) like potatoes but they do make a deliciously creamy low calorie soup.
If I was to use double cream in this recipe, like I normally would, that would add an extra 702 calories to it – making each bowl a whopping 315 kcal. Replacing the double cream with cornflour thickened soya milk means each hearty bowlful comes in at a mere 168 kcal, without compromising any flavour.
Enjoy!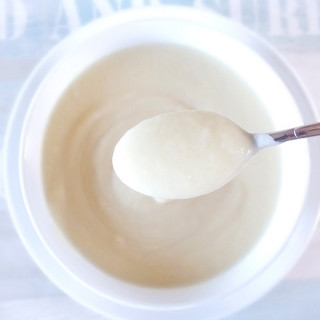 Skinny Creamy Celeriac & Apple Soup
A proper, filling, creamy bowl of hearty soup - and low calorie too!
Print
Rate
Affiliate Links
This recipe card may contain affiliate ingredient and equipment links. As an Amazon Associate I earn from qualifying purchases.
Instructions
Heat oil in a large pan. Gently saute the onion and garlic until it begins to soften, about five minutes.

Add the celeriac, apple and vegetable stock and simmer, gently, until tender. About 20-25 minutes.

Puree in a blender, rinse out the pan and return the soup to the pan.

Dissolve the cornflour in a little bit of soy milk and add, along with the rest of the soy milk, to the pan. Stir until thickened.

Season with sea salt and freshly ground pepper, to taste.
Environmental Information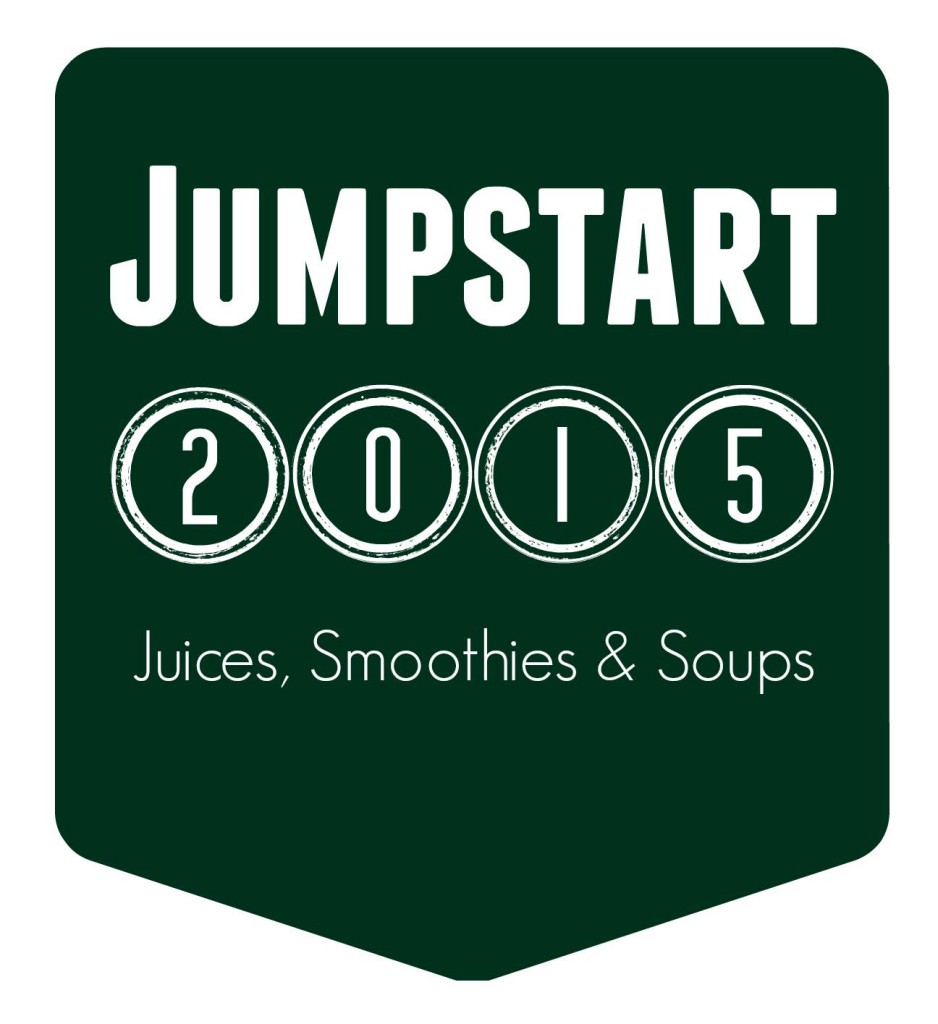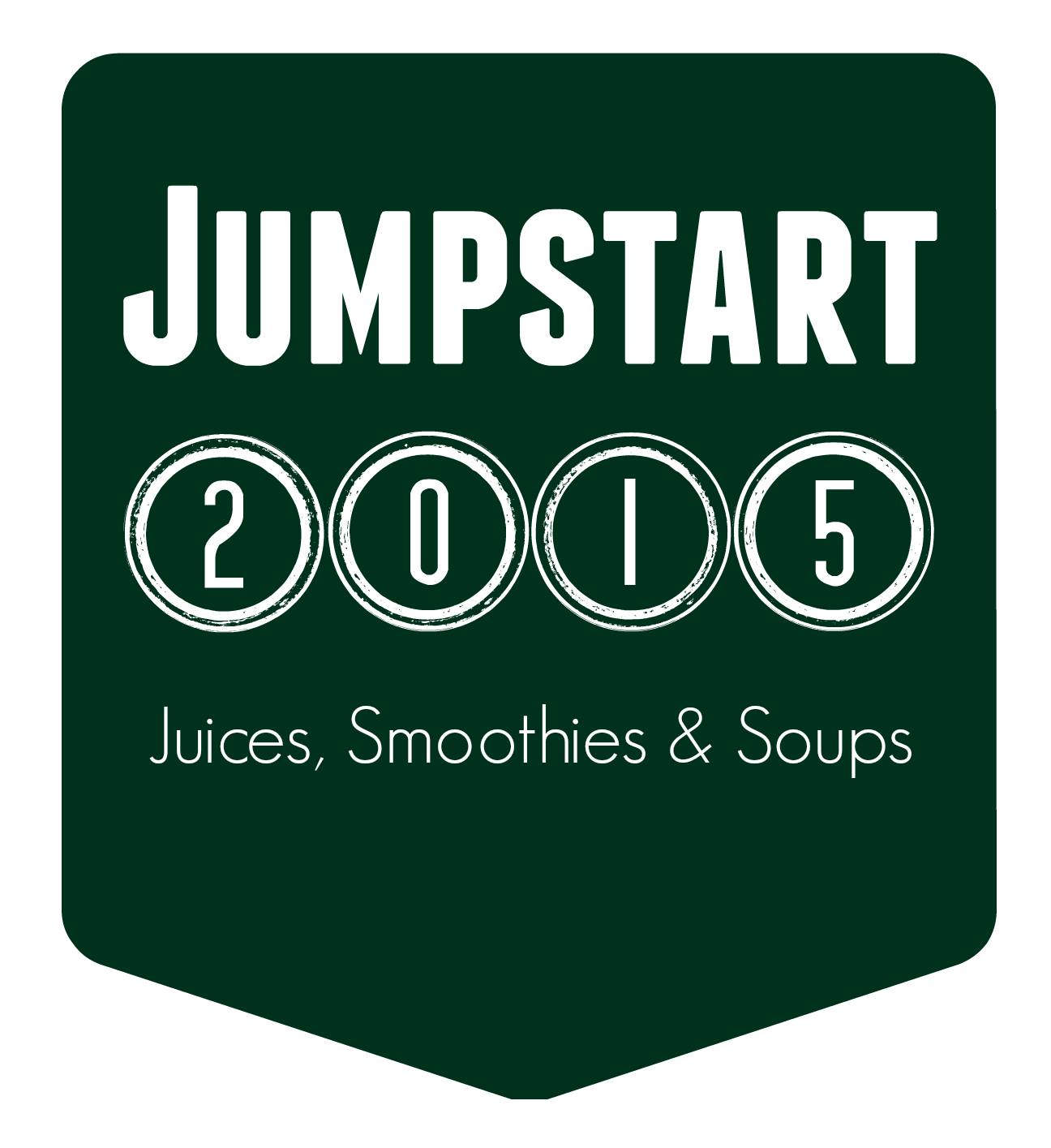 This recipe is part of the Jumpstart 2015 food blogging challenge – a group of us food bloggers have decided to jump start this year by including more juices, smoothies and soups in our diets, and sharing our recipes and weight loss progress as we go along.
Bloggers doing Jumpstart 2015:
I am also linking up with Extra Veg, co-hosted my Michelle over at Utterly Scrummy and Helen at Fuss Free Flavours and No Croutons Required, a soup and salad challenge by Jacqueline over at Tinned Tomatoes and Lisa at Lisa's Kitchen.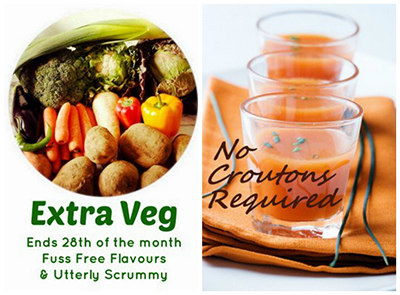 Follow Jacqueline Meldrum's board Jumpstart 2015 on Pinterest.


If you want to be kept up to date on my recipes, occasional craft tutorials, adventure stories and giveaways then please subscribe to my weekly newsletter; it gets sent out every Monday morning if there is new content. Your email address won't be passed on to anyone, you will never be spammed and you are free to unsubscribe at any time, no questions asked. Make sure you confirm your subscription or you won't receive the newsletter – if it hasn't arrived check your junk mail folder.
[wysija_form id="1″]
Disclosure: This post contains an affiliate link. Elizabeth's Kitchen Diary is a Froothie ambassador, and if you buy an Optimum 9400 blender through the link provided I will get a small commission. This is not a paid post and all thoughts and opinions expressed are my own.