An adventure had in between hurricane force winds.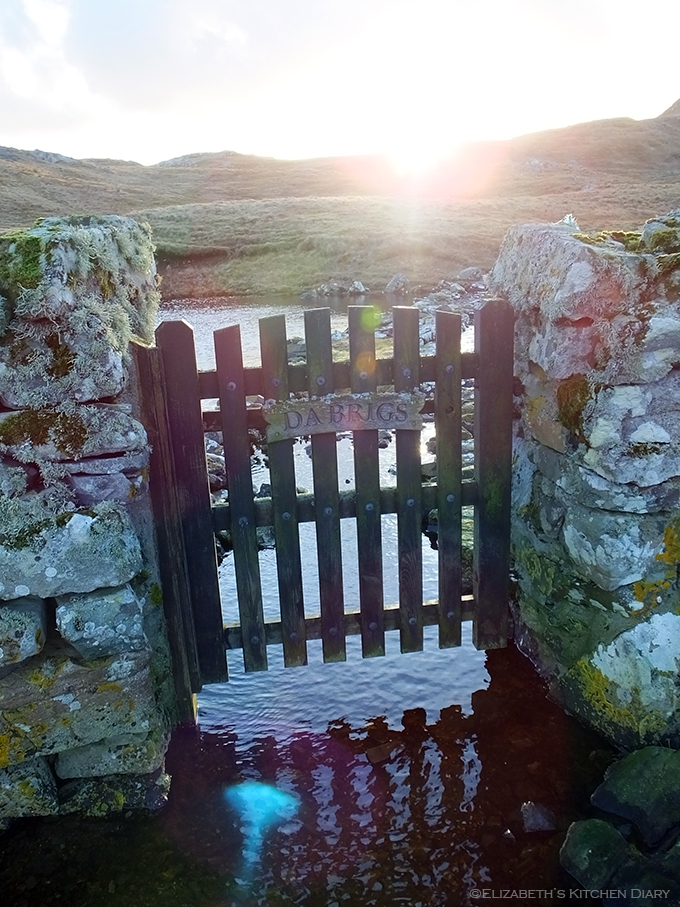 No, this post isn't about that film of the same name Between Weathers, which was allegedly supposed to have been filmed here in Shetland years ago (what ever happened to those plans?!); it's about how we, as a family, escaped the confines of our house for one whole hour in between weathers.
Shetland, and most of Scotland, has been buffeted by some serious storms these last few days. Last Saturday Shetland saw gusts of over 100 mph. Anything that could blow over or away did, including shed roofs, slate roofing tiles flew like daggers through the air to embed themselves at an angle into the ground, lorries and buses tipped over and the seas were insane.
We battened down the hatches and waited out the most of the storm. It's times like these we are thankful we don't have to worry about trees.
Early Sunday afternoon the wind died down and the sun came out. All was calm, so to alleviate the shack happy feeling we were all experiencing we went for a walk to one of our favourite haunts: Da Brigs at Vementry, on the west side of Shetland.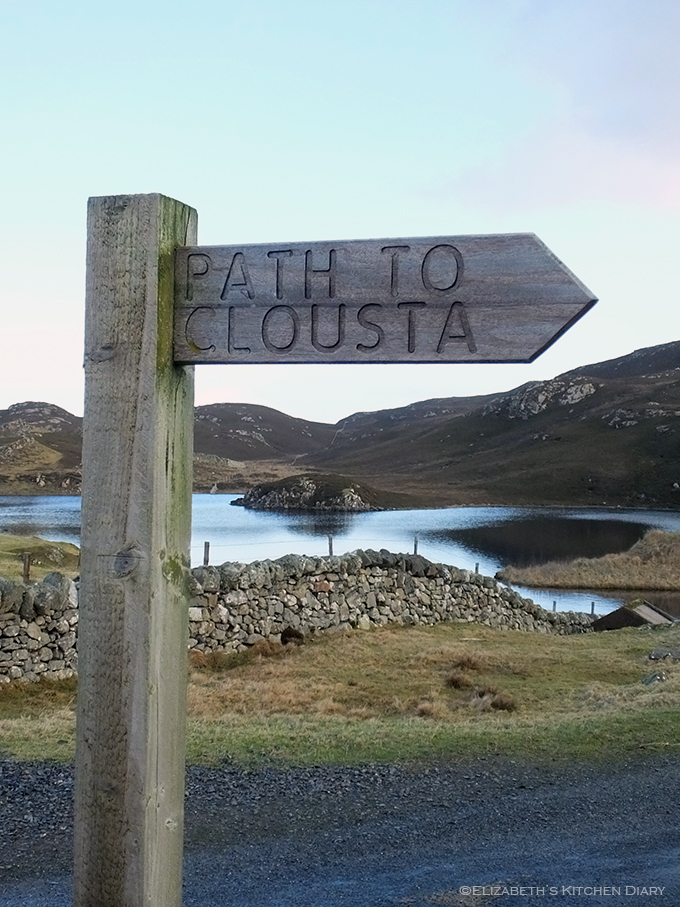 To get to this secret location, take the A970 from Lerwick, turn left onto the A971 in Tingwall, keep travelling for 15 miles until you see the signs for Aith/Voe (B9071). A few miles down this road, just before you get into the village of Aith, there's the Vementry turn off on the left. Drive all the way to the end and park in the car park just before the cattle grid. The path to Clousta is sign marked on the left hand side of the road.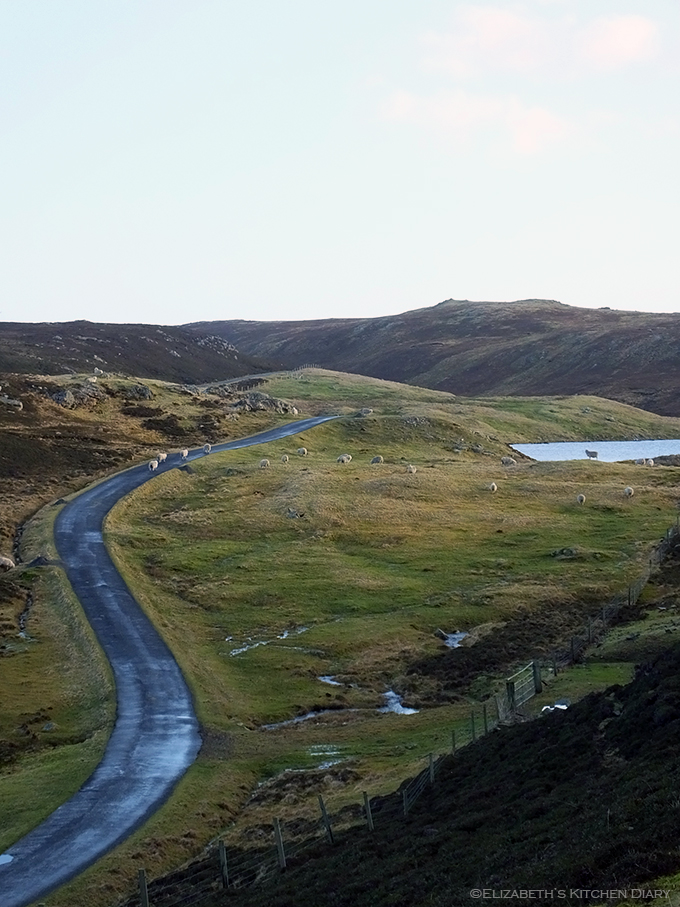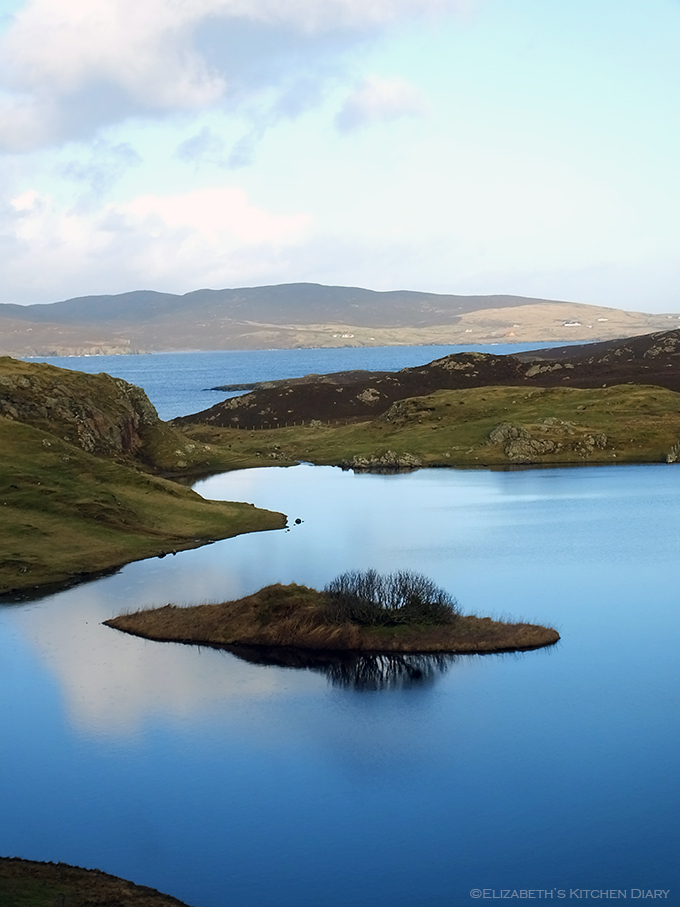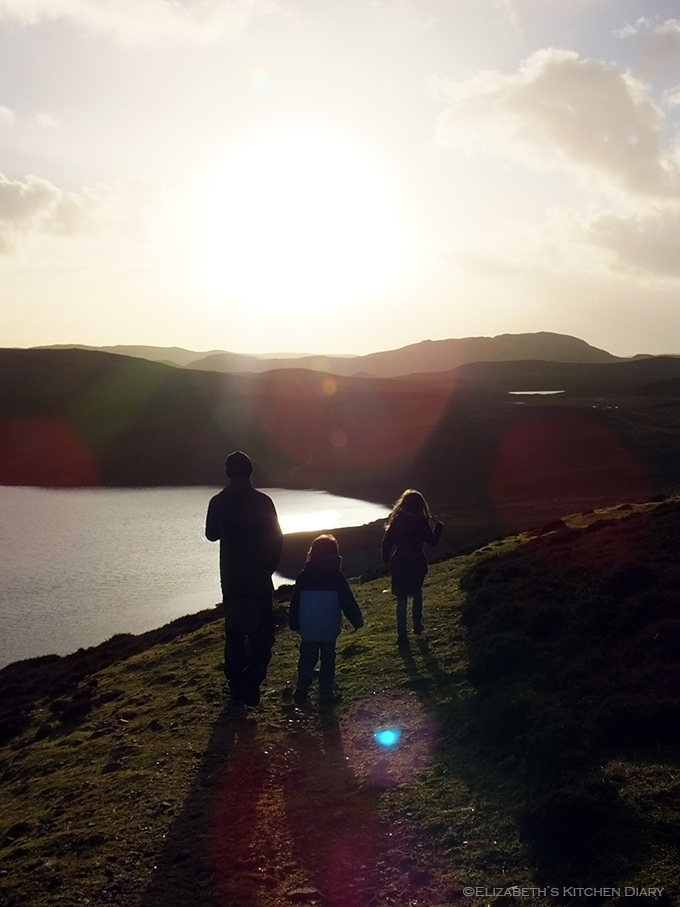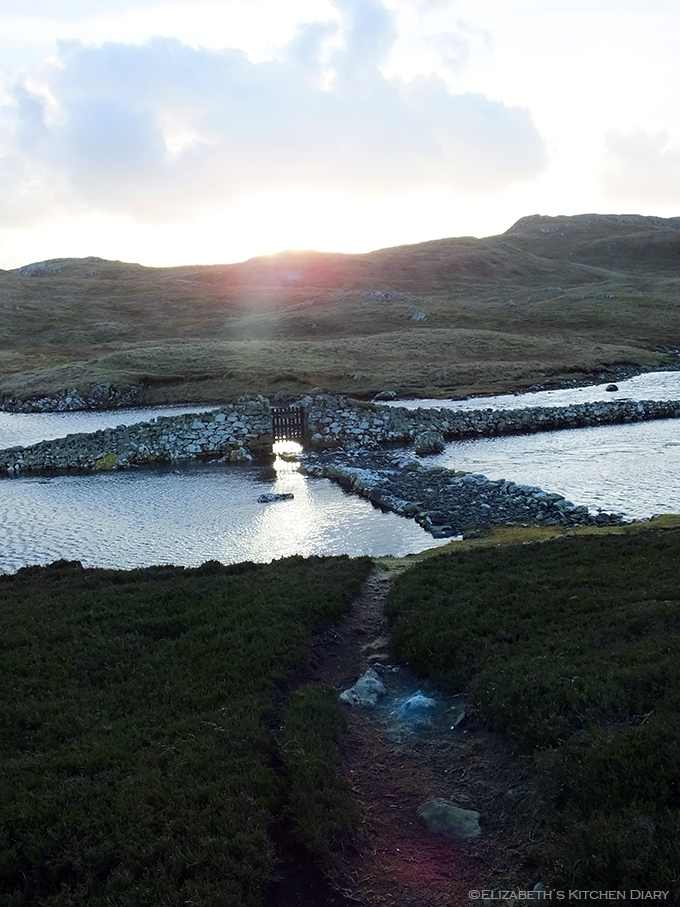 Da Brigs (the bridge) is an old stone causeway and bridge crossing the sea from Vementry to Clousta. I'd never seen the sea so high here before, usually it burbles under the bridge, but that day some of it was flooded.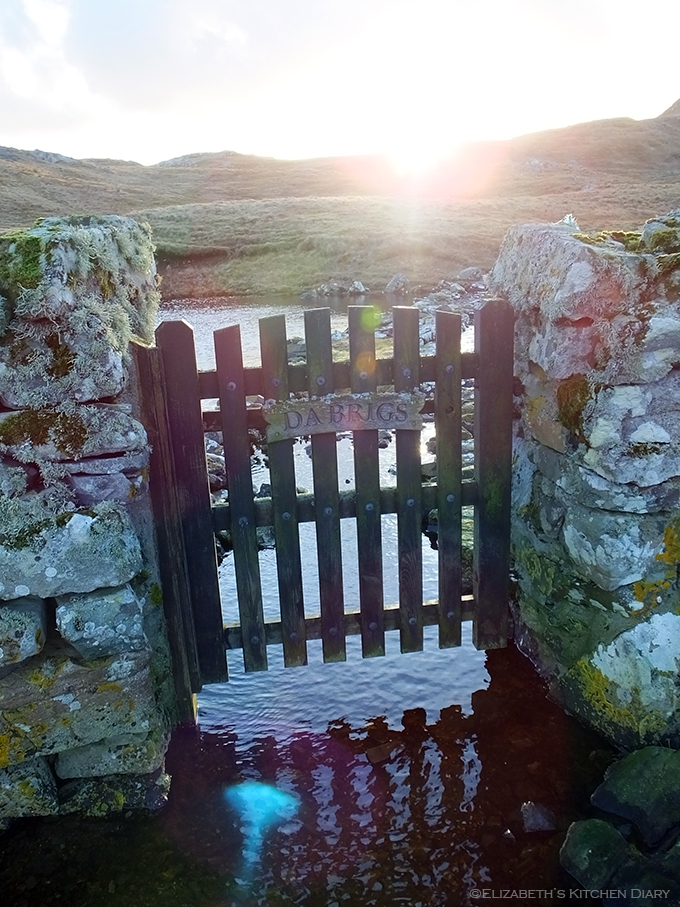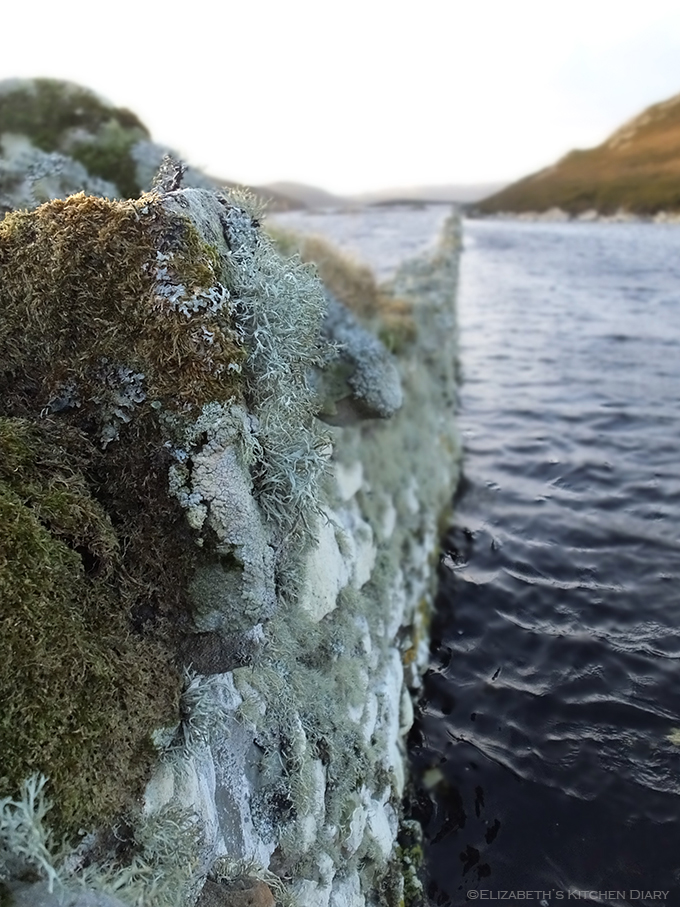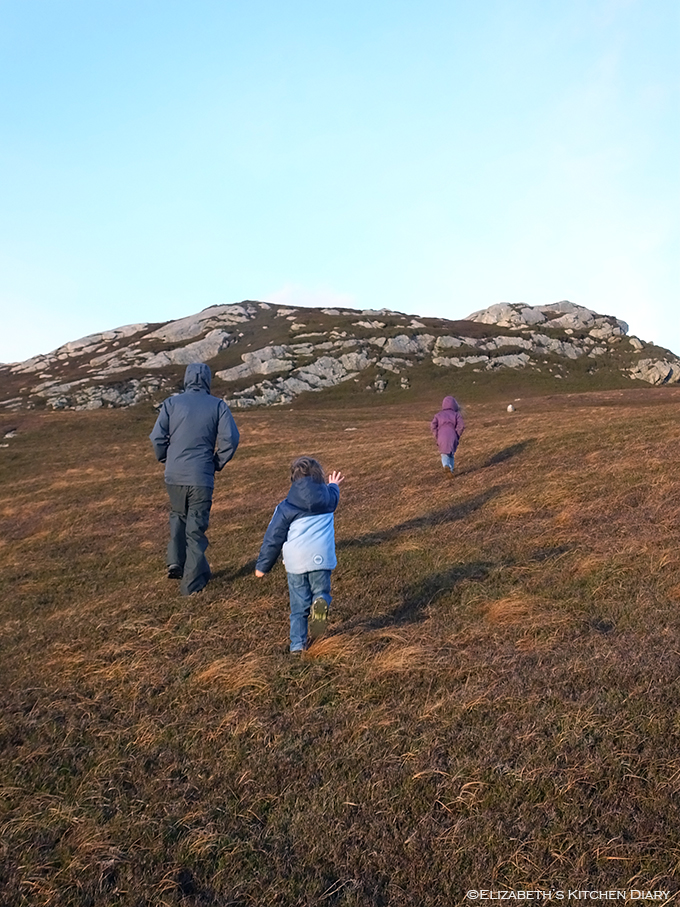 We didn't stay long at Da Brigs (I was worried the kids would fall into the rushing current and didn't fancy going in after them!) so we headed up to the rocky hills for some adventuring, and so I could check on my geocache. As this location is a bit out of the way the cache doesn't get logged very frequently, so I wanted to make sure it was still there!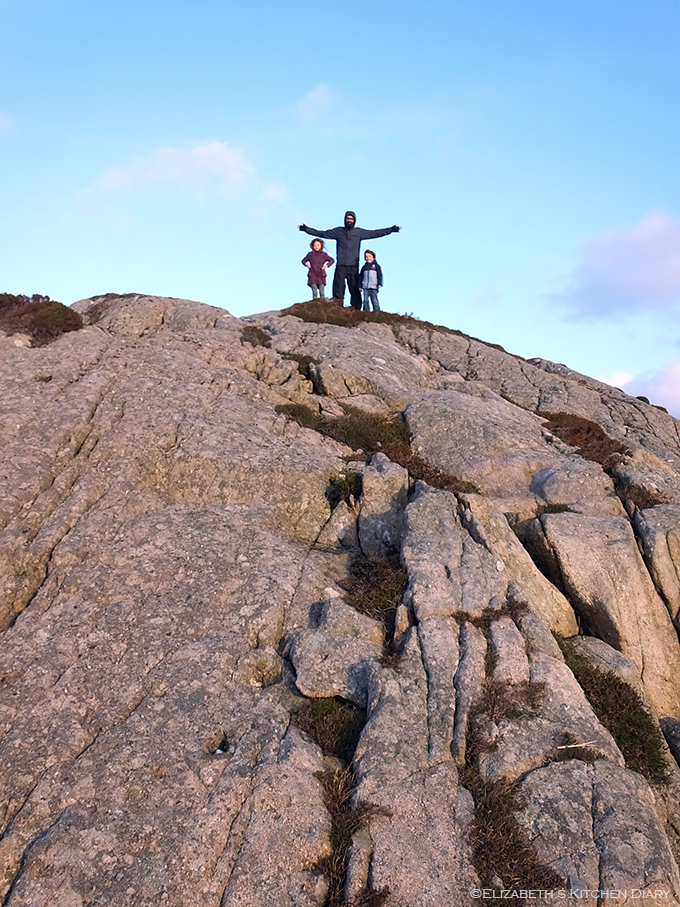 It's not the biggest climb in the world, but it's the perfect height and angle for small children to feel like they are mountain climbing!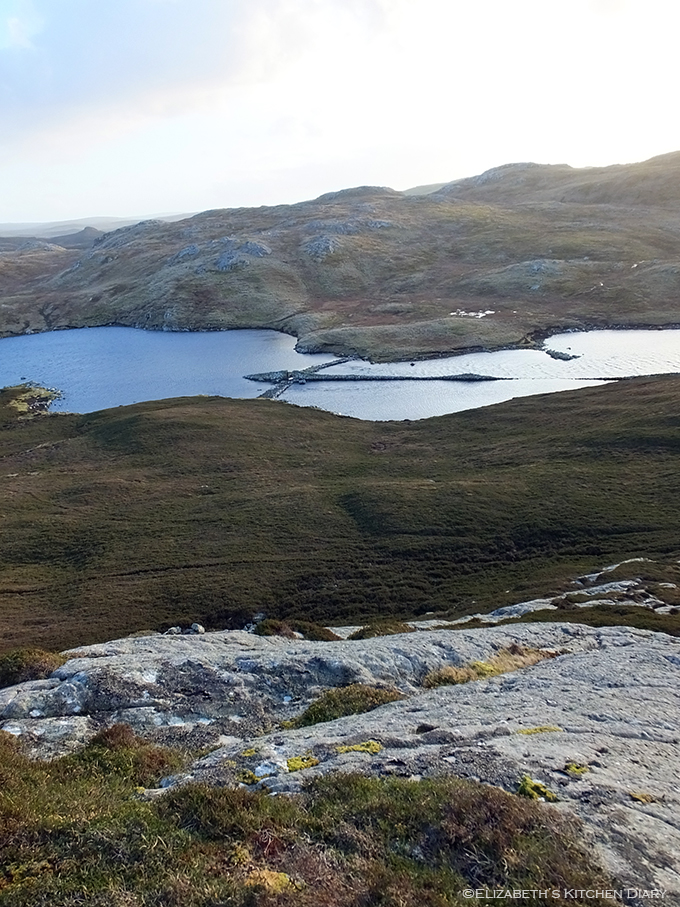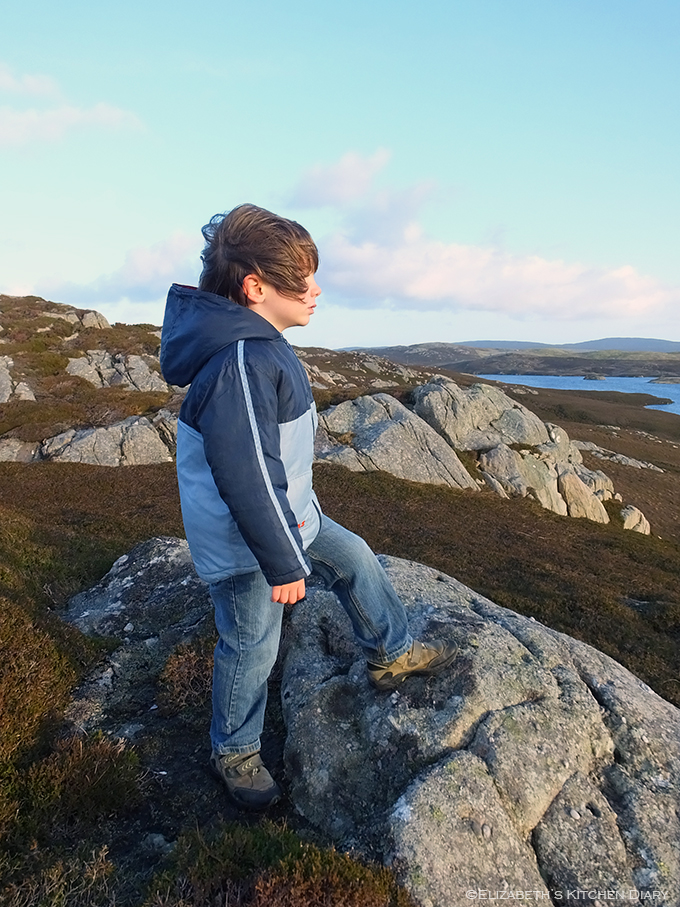 "Mam! Mam! Look! Sometimes…. sometimes when people are walking out on mountains, sometimes they do this!" <insert most serious thoughtful staring off into the distance facial expression> – the five year old adventurer (who clearly needs a hair cut).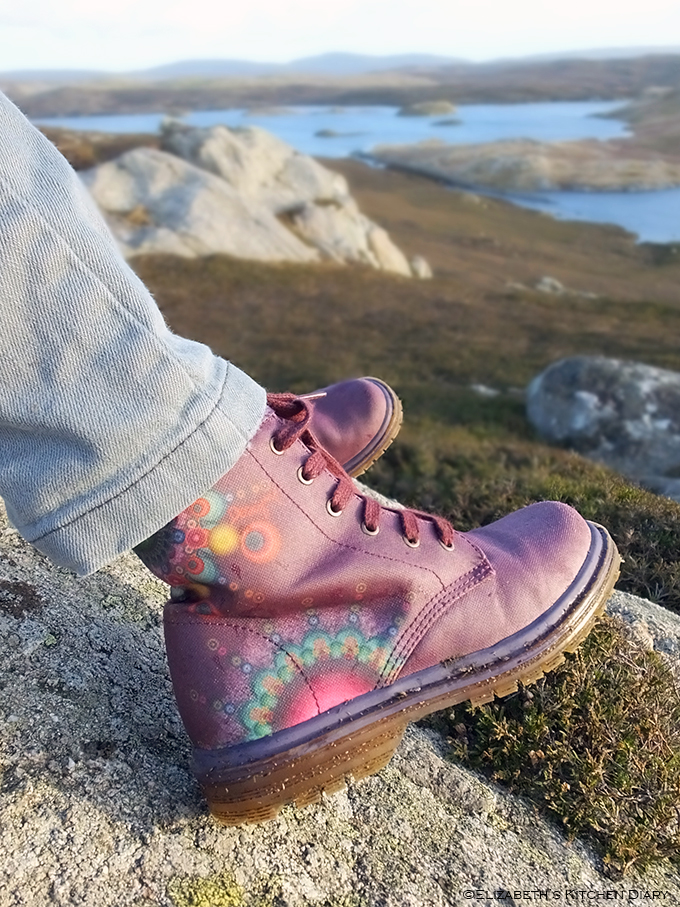 I'm not one for clothes shopping. I usually loathe the activity, but when DD won the first prize for a House of Fraser drawing/story competition recently, and her £250 gift voucher arrived she said she wanted to spend it on a new winter jacket, new boots, a new school bag and a jumper. So she went shopping online, and with minimal input from me picked out the most fantastic selection of clothing, including these Desigual Clara girls boots. Aren't they adorable! I might have boot envy. She picked out a whole range of items from this brand, and her new school bag and several dresses all match.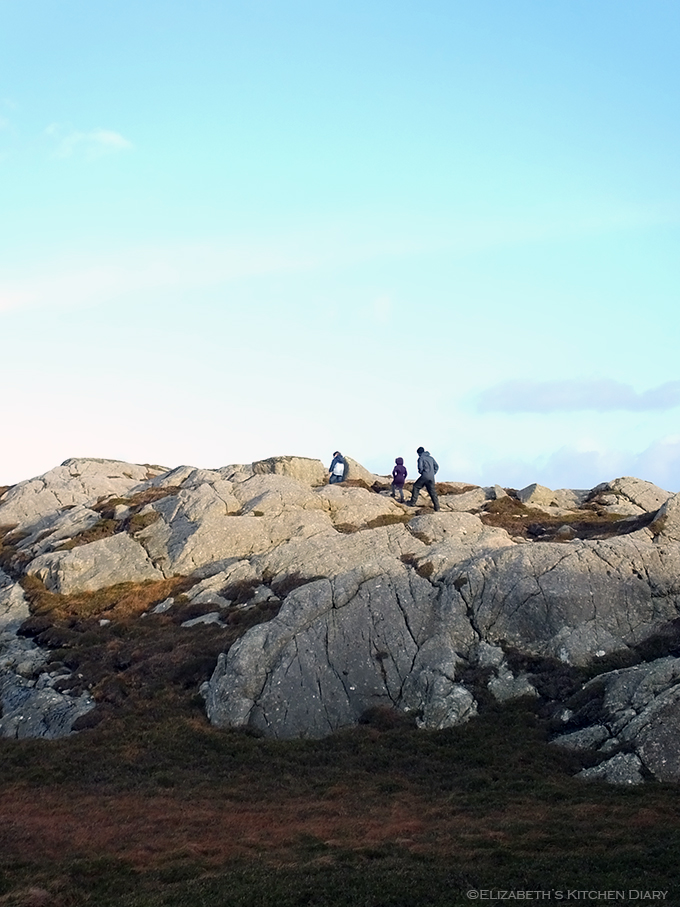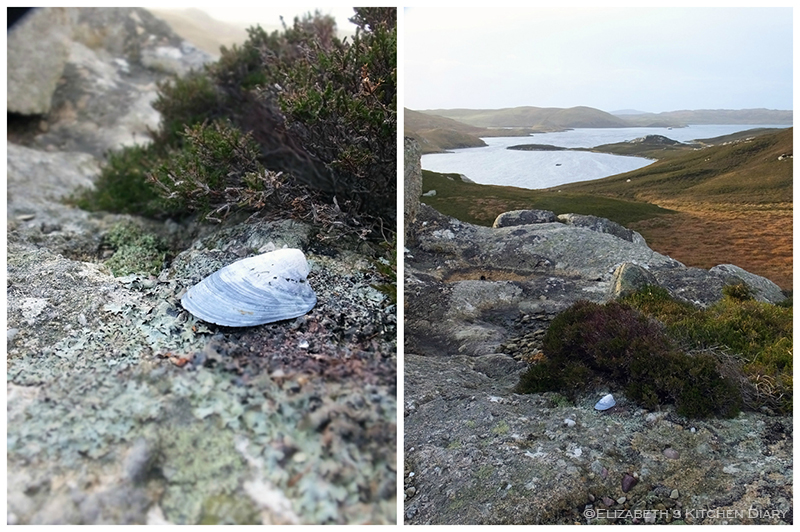 I always have to turn every outing into a science lesson, somehow, and this hike's lesson was: "How did all these sea shells get on top of this hill?" Listening to the kids (mostly I don't know) I explained how the birds grab the shellfish from the shore, dropping them on the rocks above to break their shells open and get at the flesh.
All in all it was a super outing; the wind was still sharp but if we kept moving we stayed warm. We returned home invigorated, just in time as the clouds, gales and storm quickly returned.
We were planning on having a hearty meal of home made chips and venison sausages for dinner. Hubby carefully chipped the potatoes and they were parboiled, seasoned and in the oven baking away nicely while the sausages were cooking in the Optigrill.
Then the power went out.
The lightning flashed and it was absolutely pitch black.
I tried to salvage dinner by setting up the camping gas stove in a sheltered spot by the front door. The pan was heating up nicely when the heavens opened: giant hail balls filled the pan with an inch of water in about sixty seconds flat. The chips were ruine
I tried my best, but the kids ended up having the boiled eggs I'd made for the next day's packed lunches, cheese and bits from the fridge for dinner instead. This was followed by a game of Ludo by candle light.
All in all, a pretty good day. 🙂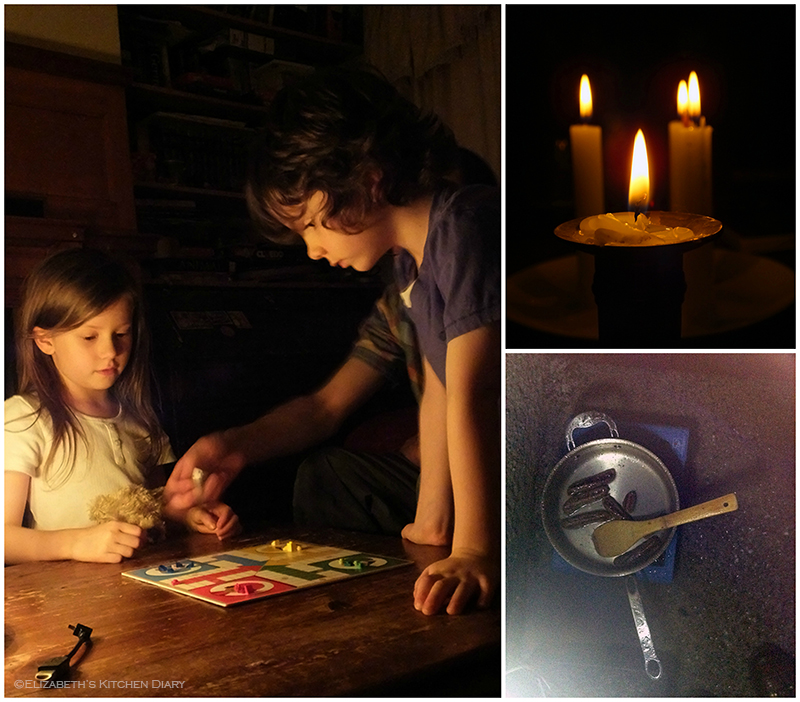 Linking up with Coombe Mill's Country Kids for the first time in what feels like absolutely forever! We need to make more of an effort to get outdoors again.
You might also be interested in my Shetland Pinterest board, featuring adventure photos from my own blog and from the posts I contribute to Promote Shetland's Taste of Shetland website.
Kevin's outdoor Shetland blog Moder-Dye is also well worth a follow if you enjoy Shetland outdoor adventure posts.
Follow Elizabeth's Kitchen Diary's board Shetland on Pinterest.


If you want to be kept up to date on my recipes, occasional craft tutorials, adventure stories and giveaways then please subscribe to my weekly newsletter; it gets sent out every Monday morning if there is new content. Your email address won't be passed on to anyone, you will never be spammed and you are free to unsubscribe at any time, no questions asked. Make sure you confirm your subscription or you won't receive the newsletter – if it hasn't arrived check your junk mail folder.
[wysija_form id="1″]