Whole grain and gluten free!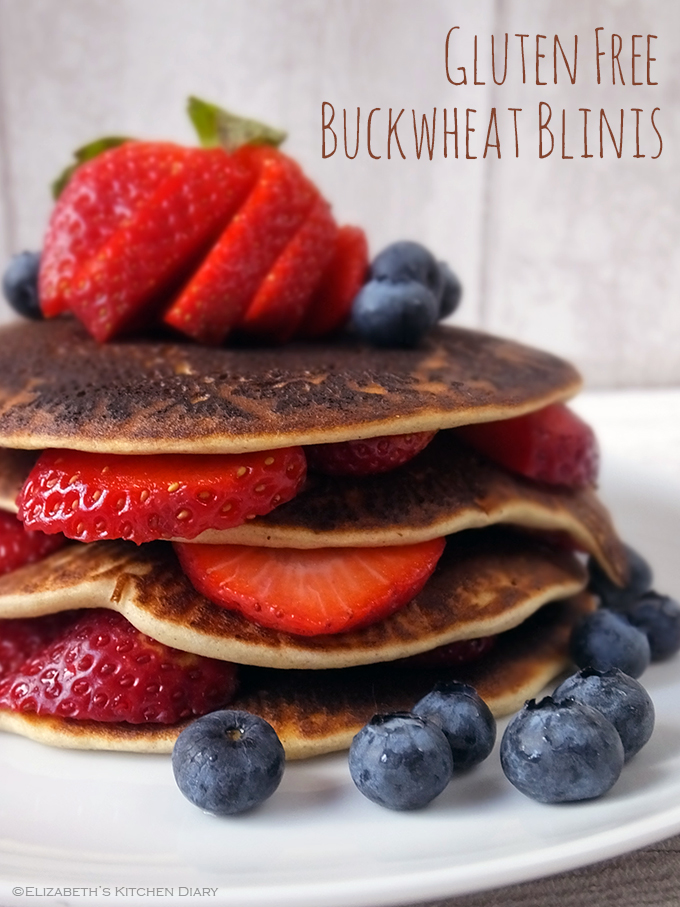 Blinis are small pancakes made with buckwheat flour, traditionally served with melted butter, soured cream and other garnishes such as caviar. They originate from Russia, but their popularity has spread the world over.
Way back in August last year I was sent a parcel filled with some gorgeous Dove's Farm gluten free flours and grains to play with, one of them being their new 130 gram buckwheat flour containers.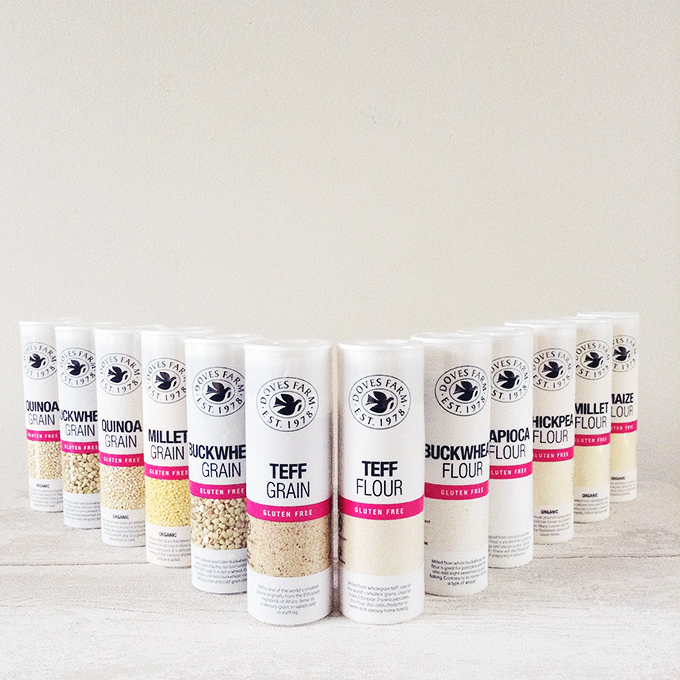 These small tubs are the perfect size for trying out new grains and experimenting with flavours without having to buy a large bag of flour (thinks of that big bag of gram flour I ended up throwing away recently as I only used it once…). They're very reasonably priced too – the buckwheat flour tub is only £1.49.
Despite having the word 'wheat' in its name, the triangular buckwheat seed is not a kind of wheat grain, but is actually related to the rhubarb family. This slightly speckled flour milled from whole buckwheat has a mild, earthy sweetness and is great used in baking.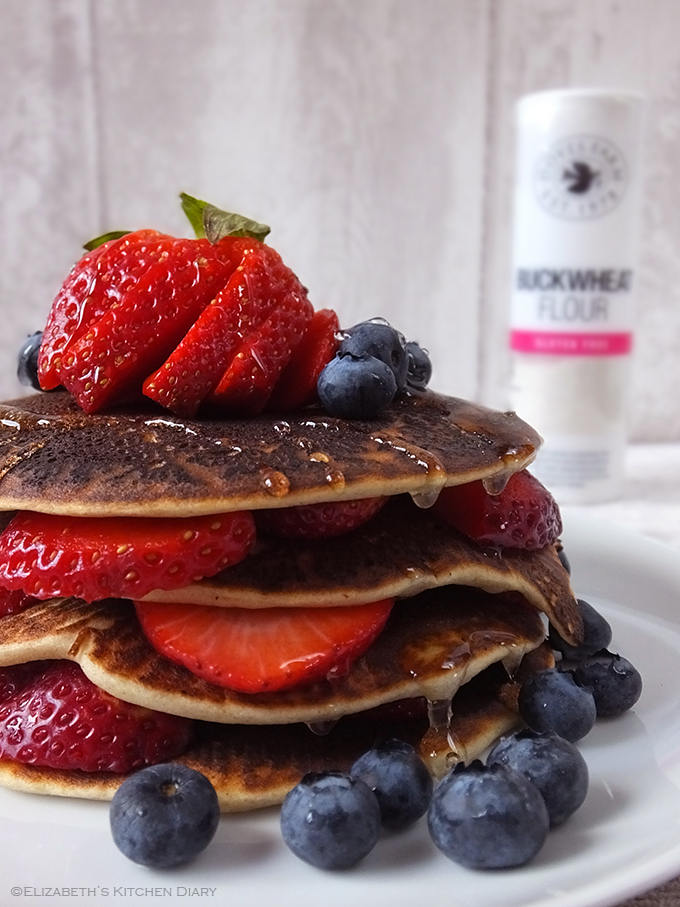 On the side of each container there are one or two handy, simple recipes to try. I'd earmarked this buckwheat pancake recipe several months ago but only got around to making it today – and they are super! Stacked with fresh blueberries and sliced strawberries with a drizzling of acacia honey I had a rather indulgent breakfast this morning!
Now to get experimenting with the rest of the flours! What would you make with them?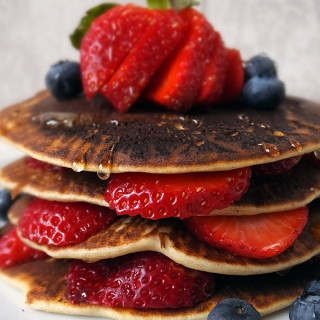 Affiliate Links
This recipe card may contain affiliate ingredient and equipment links. As an Amazon Associate I earn from qualifying purchases.
Instructions
Mix together the flour and baking powder in a small bowl.

Add the egg and milk and beat well until combined.

Heat a little oil in a heavy frying pan.

Put teaspoonfuls of batter into the hot pan. If you want larger pancakes use a larger measure (I have a small ladle that I use to make them all evenly sized).

Cook until bubbles begin to appear and then flip over and cook the other side.

Repeat until the batter is used. Serve immediately.
Notes
Recipe reproduced with permission by Dove's Farm.
Environmental Information
Linking up with Tasty Tuesdays by Honest Mum, and since this recipe has been bookmarked since I saw it last year I'm sharing with Bookmarked Recipes co-hosted by Jacqueline over at Tinned Tomatoes and Lisa at Lisa's Kitchen.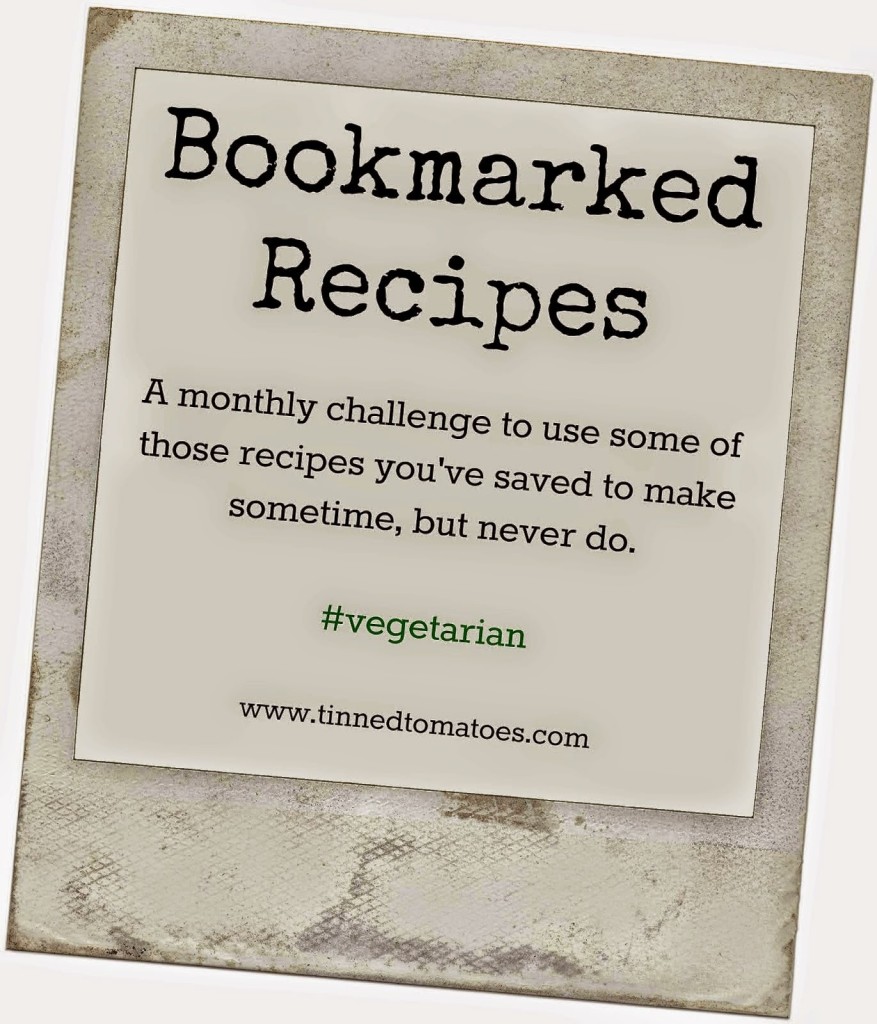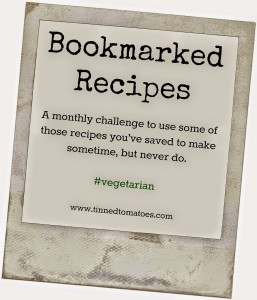 OTHER BUCKWHEAT RECIPES YOU MIGHT LIKE:
Spiced buckwheat & oat porridge with coconut & carrot by Fuss Free Flavours
Buckwheat and chia seed chocolate chip cookies by Franglais Kitchen
Beetroot, blueberry and buckwheat pancakes by Veggie Desserts
If you want to be kept up to date on my recipes, occasional craft tutorials, adventure stories and giveaways then please subscribe to my weekly newsletter; it gets sent out every Monday morning if there is new content. Your email address won't be passed on to anyone, you will never be spammed and you are free to unsubscribe at any time, no questions asked. Make sure you confirm your subscription or you won't receive the newsletter – if it hasn't arrived check your junk mail folder.
[wysija_form id="1″]
Elizabeth's Kitchen Diary was sent a selection of Dove's Farm gluten free grain and flour samples for review. All opinions expressed are our own and this is not a paid post.