In collaboration with We Bake, the community that rewards you for baking.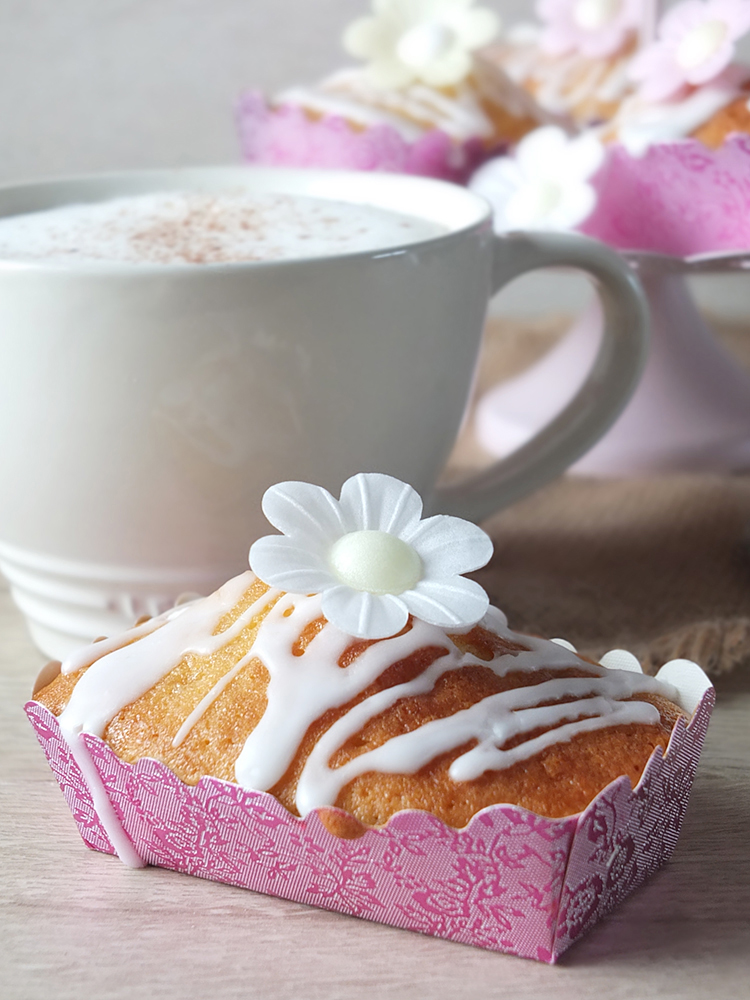 When I was a little girl growing up in rural Canada we had a small village shop that sold just about anything you could ever need. There was a meat counter where you watch them cut thick slices of bologna for your dinner (did anyone else also grow up on bologna and ketchup sandwiches on white shop bought bread with a side of ready salted potato crisps?), you could get a Freezie on a hot summer's day, you could pick up all manner of toiletries, groceries or household goods and they sold the best iced lemon pound cakes.
Oh my goodness, those cakes, to my childhood palette, were the pinnacle of refinement and good taste (keeping in mind I grew up on the aforementioned bologna sandwiches so that taste may be questionable!). I would buy a cake as a treat for my mother and then keep going back for slice after slice until the cake was gone. With Mother's Day just around the corner I thought I would try and recreate that recipe at home for my own children, with a few tweaks, of course.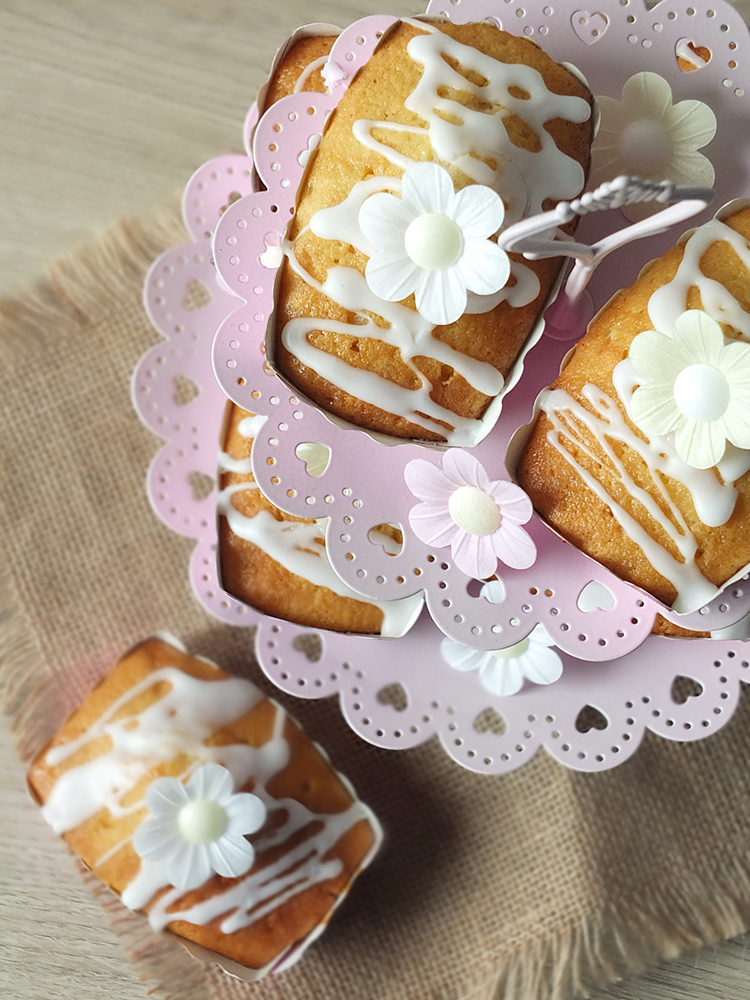 These mini cakes were inspired by the tiny floral mini loaf cases I spotted in our own island department store – a much larger and grander version of the tiny village shop I grew up with, but also stocking a wide range of interesting things. They were also inspired by the Dr. Oetker Flavour Drizzle packets I spotted in my local supermarket. These flavoured drizzles, soaked into the top of a freshly baked, still warm cake, create a moist and flavourful finish.
The cake recipe itself is a dense, slightly less sweet loaf than you might expect, but this is countered by the addition of the lemon drizzle. The resulting mini loaf cakes make for a perfect afternoon break with a cuppa, or you could wrap them in gift bags and ribbon for a nice Mother's Day gift.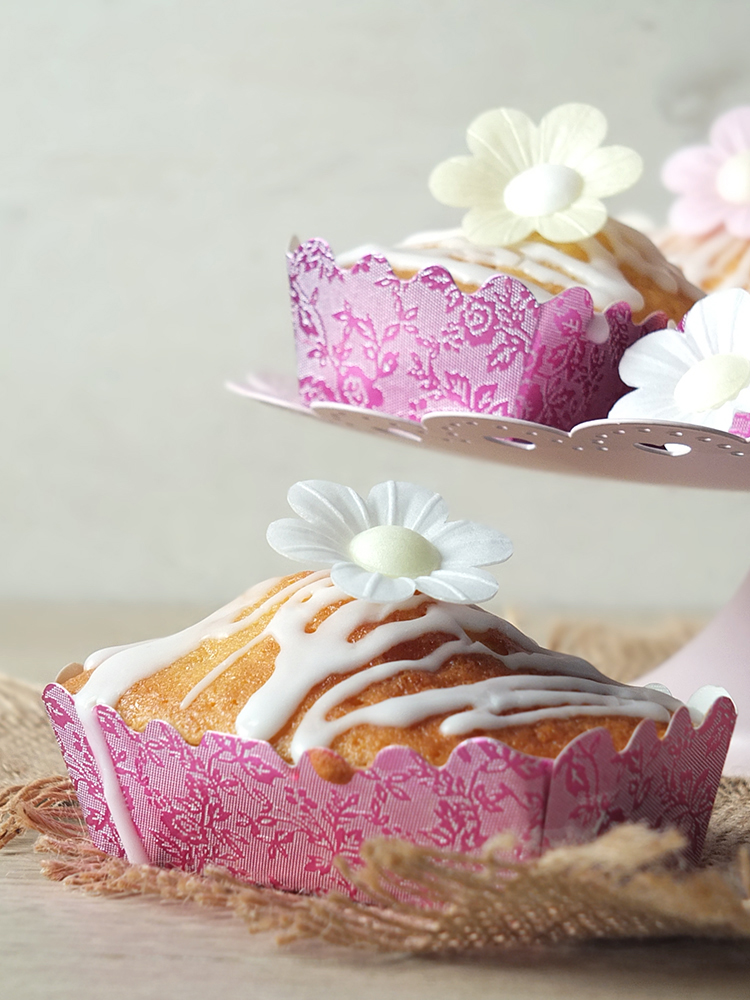 I've joined a new online community that launched late last year – it's called 'We Bake' and it's a community that rewards you for baking. We Bake is the first baking-only social media platform and it's designed not only to celebrate baking but also to coach and motivate bakers like you and me to do more of what we love. Imagine a mix between Facebook and Instagram, but with 100% baking content, and that's what We Bake hope to achieve.
As 'We Bake' is a community for bakers of any level everyone can share all things baking and get in contact with others bakers from all over the country. Simply create your own profile and follow any other bakers who take your fancy. You can even win prizes and get access to exclusive events through community challenges.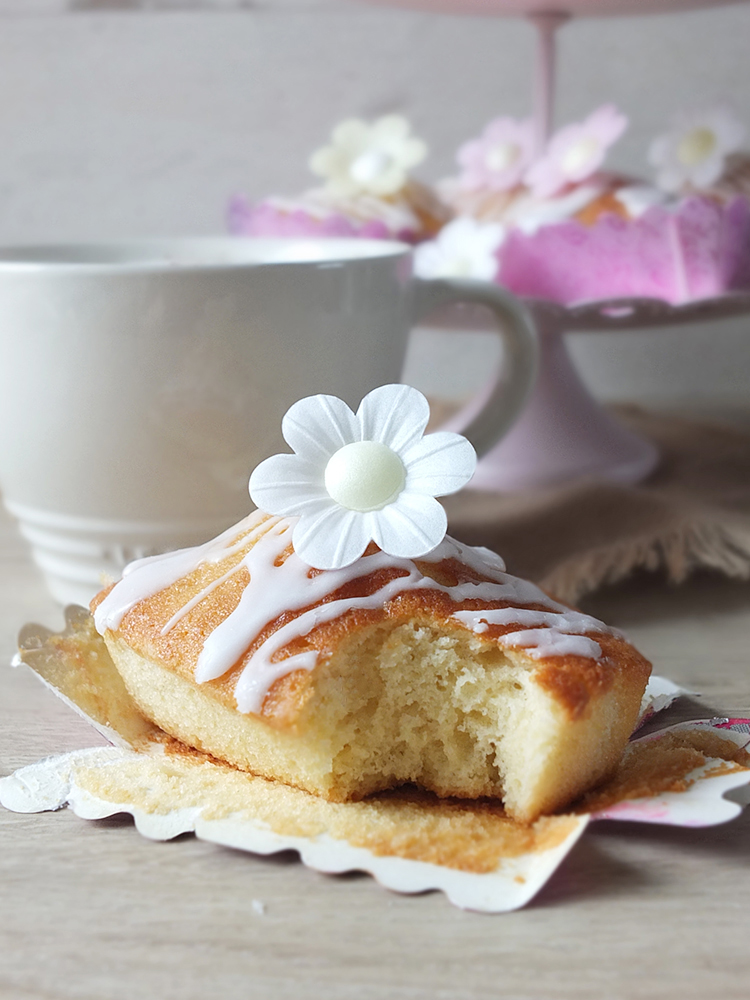 I'm delighted to say that my whole family loved my mini drizzle lemon pound cakes, especially the kids. Win!
I'm taking part in the Mother's Day Bake Brighter Days community challenge. As you can see from my recipe, you and your little ones can get as creative as you like. As an added incentive, We Bake is giving away a £50 Red Letter Days Voucher every day during this challenge, so you've got lots of chances to win if you enter!
I've just posted this recipe on my We Bake profile so you can make it at home! Check it out here, become a We Bake member and let me know how you find it!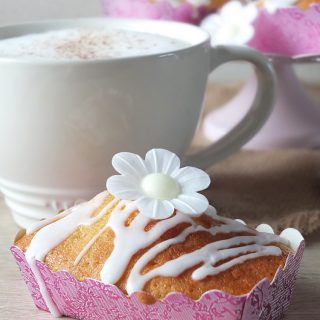 Mini Lemon Drizzle Pound Cakes
A gorgeous dense mini loaf with a zesty lemon drizzle finished off with a drizzle of icing. Perfect with an afternoon cuppa or as a hand made Mother's Day gift.
Print
Rate
Affiliate Links
This recipe card may contain affiliate ingredient and equipment links. As an Amazon Associate I earn from qualifying purchases.
Instructions
Preheat oven to 180 C/ 170 C fan/ 350 F and lightly grease a 10-hole mini loaf tray or arrange 10 paper loaf cases on a baking sheet.

Cream the butter and sugar together until light and fluffy, and then add the eggs, one at a time, beating well after each addition. You might need to add a spoonful of flour to prevent curdling.

Sift together the flour and baking powder and add, in increments, along with the milk, to the butter/sugar mixture, beating well until combined.

Spoon into the prepared cases and bake in the centre of the oven for 20-25 minutes, until light golden and springy. A skewer, inserted into the centre of the bake, will come out clean when it's ready.

Leave the mini loaves to cool for five minutes before poking holes all over the a skewer. Carefully pour over the Dr. Oetker Flavour Drizzle, using one sachet for five mini loaves, allowing it to soak into the cake. Leave to cool.

To prepare the icing drizzle, mix the icing sugar with the water. You might need a touch more water or icing sugar to get the right consistency, depending on humidity/temperature.

Drizzle the icing over the top of the loaves and finish off with a Dr. Oetker wafer daisy.
Click here for the nutritional information for this recipe.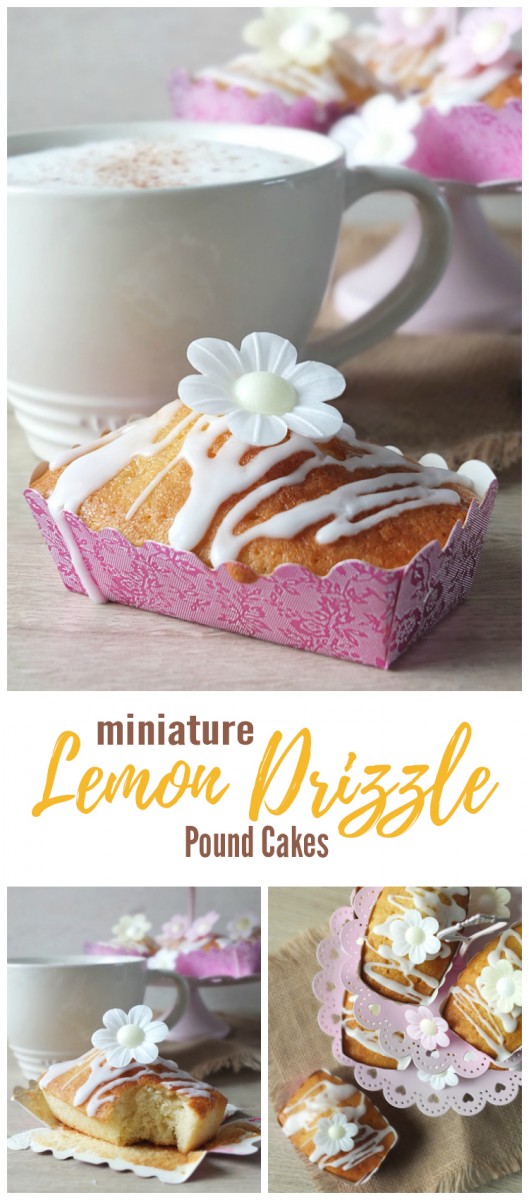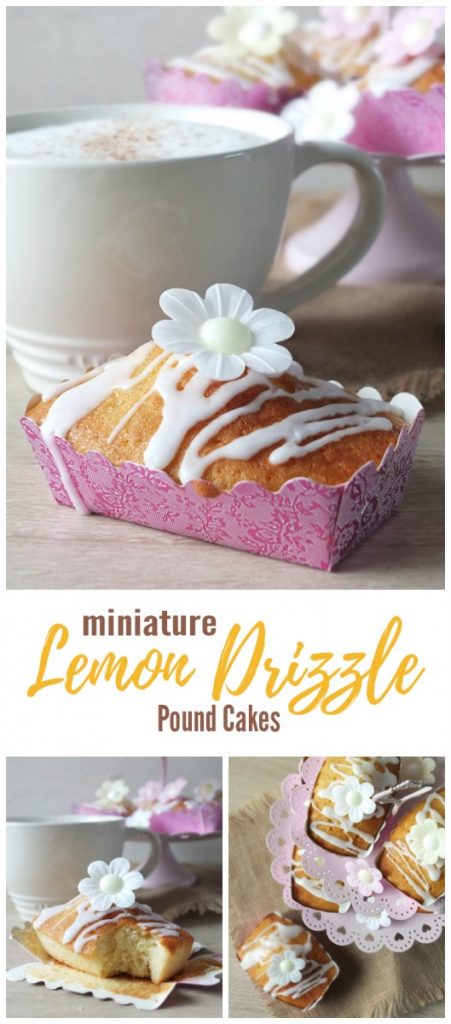 OTHER LOAF CAKES YOU MIGHT LIKE
Chocolate Courgette Loaf
Classic Banana Bread 
Chocca Mocca Date & Walnut Loaf
Iced Cherry Pound Cake
Orange Blossom Blueberry Loaf Cake
Dense Chocolate Loaf Cake
Gluten-free Banana Loaf with Dates & Pecans
SHARING WITH SOME BLOGGING LINKIES
Treat Petite by Cakeyboi and The Baking Explorer
Love Cake by JibberJabber UK
SHOP THIS POST
Mini Floral Foil Loaf Cases (1o pk)
Dr. Oetker Baking Powder
Dr. Oetker Wafer Daisies
Dr. Oetker Flavour Drizzle – Lemon
This is a commissioned recipe for We Bake, although all thoughts and opinions expressed are our own. Thank you for supporting the brands who make it possible for me to do what I love: mess up my kitchen and share recipe stories.