In collaboration with Love Food Hate Waste.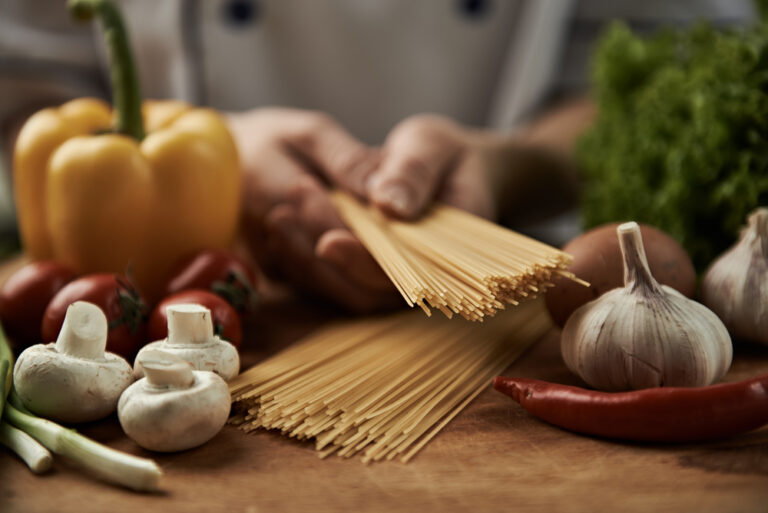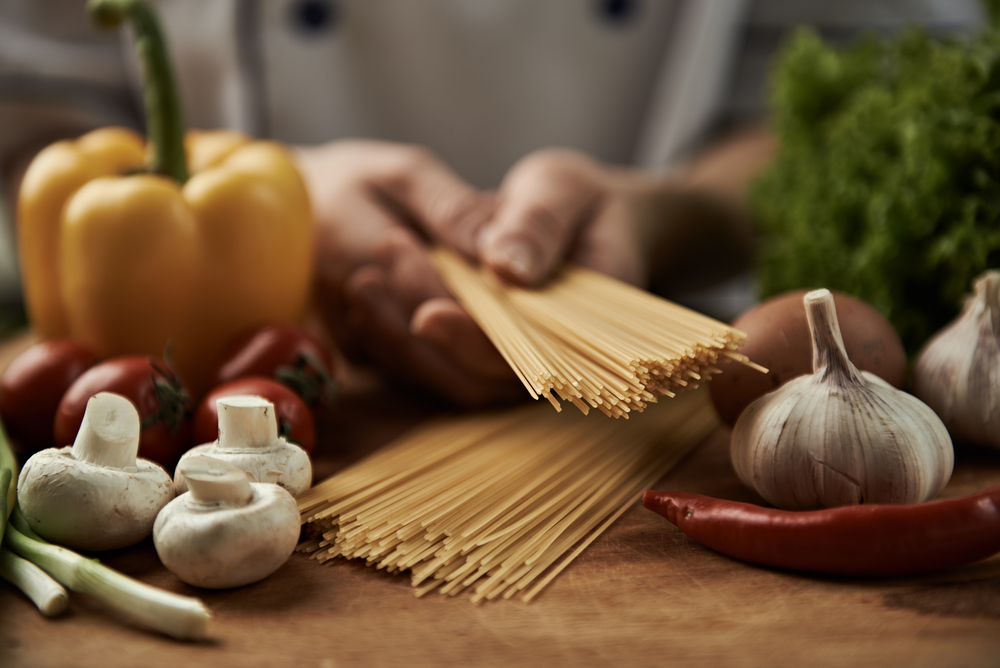 Hand's up, who else is terrible at gauging how much pasta to cook, how many potatoes will feed the family and how much rice is needed? Maybe it's just me, but I've been cooking regularly since I was 12, and I am still rubbish at measuring out these ingredients by eye! I either make way too much or far too little. There's no in between.
It's a good thing we love leftovers in our house! I rely on my digital scales to weigh out nearly everything. This helps prevent food waste, and it also helps me keep track of what I'm eating so that I don't pile on the pounds!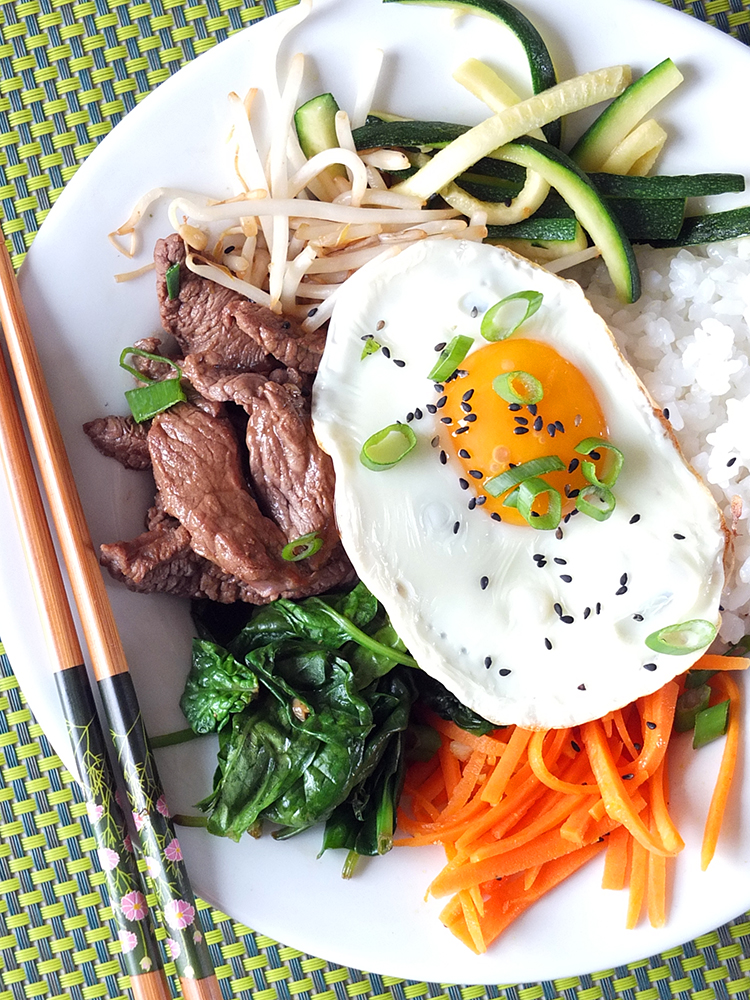 This week, for the 40-day Give Up Binning Food challenge for Lent with Love Food Hate Waste, we're sharing our top tips to working out correct portions because enough is enough. Bigger is not always better. In fact, it's very much the opposite when it comes to food. Food waste is heavily impacted by the lure of 'bigger'. It starts with overbuying as we fall for the endless, seemingly good value supermarket deals; continues in the kitchen with portioning errors during cooking; and ends with oversized meals that we just can't finish. I'm reminded of my grandfather's observation that 'my eyes were bigger than my belly' at the dinner table. As a result, we throw out lots of perfectly good food which could have been avoided with just a bit more thought. The key is understanding when enough is… enough.
10 TIPS FOR PERFECT PORTIONING
An average single portion of spaghetti should easily be able to fill up the space of a one penny coin. This weighs between 70-80 grams for dried (100-110 grams for fresh pasta) per person. Have you cooked too much pasta? No worries, simply rinse with cold water and freeze! Or, why not use it up in a Spaghetti Carbonara Frittata.
An average single portion of rice is measured by filling a small yogurt pot with uncooked rice. Alternatively, weigh out between 60-90 grams, depending on how hungry you are. Alternatively, if you're pressed for time, pre-packaged rice portions are very convenient. Leftover rice is incredibly versatile, I like mine in a Korean Beef Bibimbap (the perfect recipe for using up fridge leftovers!).
A single portion of protein, like chicken breast or bolognese sauce, is about the size of your palm. Use up leftover chicken in a Creamy Chicken Pasta Bake, or freeze for later. Leftover bolognese freezes well for a quick midweek meal.
Dinner parties are often over-catered. Ask your friends to help themselves in a buffet style party instead of serving platefuls as they can decide what they want to eat, and in what quantities. Offer guests little take-home portions from the leftover food. It's both generous and practical too.
The Potato Council recommends 175g of potatoes per person, or 2 – 4 egg-sized new potatoes. Leftover cold boiled potatoes make a wicked Leftover Roast Beef & Potato Hash or Spanish Omelette, while mashed potatoes can be used up in Herbed Potato Picnic Bannocks, Wild Garlic Tattie Scones or even in a Chocolate Cake!  Don't throw those potato peelings away either, roast them instead for a delicious snack!
Smaller plates mean smaller eating portions. It's better to go for seconds than to throw out food from your plate that you couldn't finish. This helps with the waistline too, as a smaller plate gives the illusion of a larger meal.
Check out the latest Love Food Hate Waste video below on portioning with Liberty London Girl for some more fantastic tips! Don't forget to subscribe to the Love Food Hate Waste newsletter too to have food waste prevention tips and tricks delivered straight to your inbox every week!
Week 4 of #GiveUpBinningFood: Liberty London Girl talks food portions
The six-week long food waste prevention #GiveUpBinningFood campaign running throughout Lent is broken down into weekly themes to help make reducing food waste at home a more attainable goal. These themes are:
1st March (week 1) Meal planning: Tip for Weekly Meal Planning
8th March (week 2) Storage: Food Storage Tips 
15th March (week 3) Fridge focus: How to Make the Most Out of My Fridge
22nd March (week 4) Portioning – how much should I use?
29th March (week 5) Food labels – what does this mean?
5th – 13th April (week 6) Leftovers – what can I do with my ingredients?
JOIN US WITH THE NO WASTE FOOD CHALLENGE!
I challenge you, dear reader, to share your own recipes and tips to help prevent food waste! You don't have to have a blog to enter, simply let me know your recipe or suggestion in the comments below and fill out the Rafflecopter form. You can share an image of your dish, if you like, on Twitter as an extra entry option. Tag me @tangoraindrop and use the hashtag #nowastefoodchallenge to help spread the word! I will include a selection of my favourites in next month's round-up, where we'll get to do the challenge all over again! Bloggers – link up with the linky tool, as usual, to be included in the roundup – click here for the full No Waste Food Challenge rules. If you want to enter the giveaway, leave a comment and enter via the Rafflecopter form.
HOW TO ENTER
For your chance to win a £25 Amazon Gift Voucher enter using the Rafflecopter form below. Share your recipe, meal planning or food waste prevention tip in the blog comments. Come back and tweet about the giveaway every day for more chances to win!
TERMS & CONDITIONS
This giveaway is open to UK entries only. Entrants must be age 18 or over. The winner will need to respond within 30 days of being contacted; failure to do this may result in another winner being selected.
The prize is offered and provided by Elizabeth's Kitchen Diary. The prize is to win a £25 Amazon Gift Voucher. There is no cash alternative and the prize is not transferable.
There is no entry fee and no purchase is necessary to enter this giveaway.
The promoter (Elizabeth's Kitchen Diary) reserves the right to cancel or amend the giveaway and these terms and conditions without notice.
Entry into our giveaways will be deemed as acceptance of these terms and conditions.
If you need some help using Rafflecopter, here's a quick clip to show you how. Rafflecopter will pick the winner at random from all the entries received. I will be verifying entries. Any automated entries or those who have claimed they have made the mandatory blog post comment and really haven't will be disqualified. It's mandatory! Please make sure your comment is eight words or longer or Google views it as spam and this negatively affects my spam score. All entries with comments fewer than the mandatory 8 words will be disqualified and deleted.
Closing date is midnight (that's 00:00 hours, 12 am on Tuesday night/Wednesday morning) on Wednesday 29  March 2017 (GMT). The winner will be announced afterwards.
This is a paid post in collaboration with Love Food Hate Waste, although all thoughts and opinions expressed are our own. Thank you for supporting the brands who make it possible for me to do what I love: mess up my kitchen and share recipe stories.
Spaghetti image source: Shutterstock.