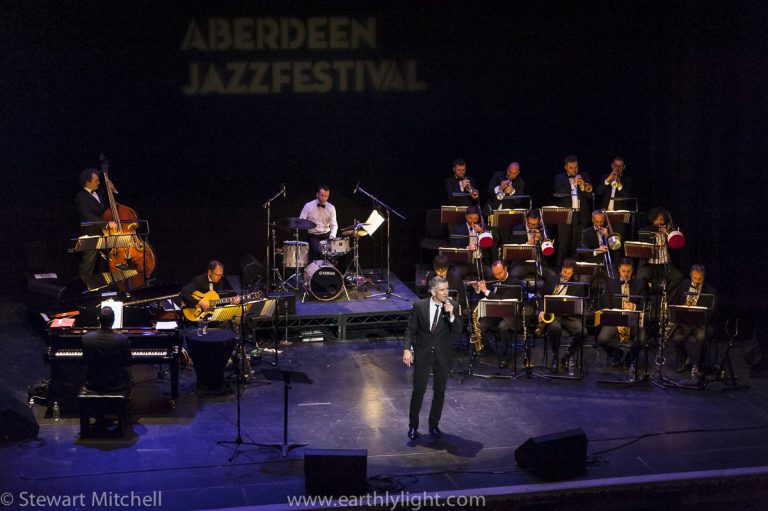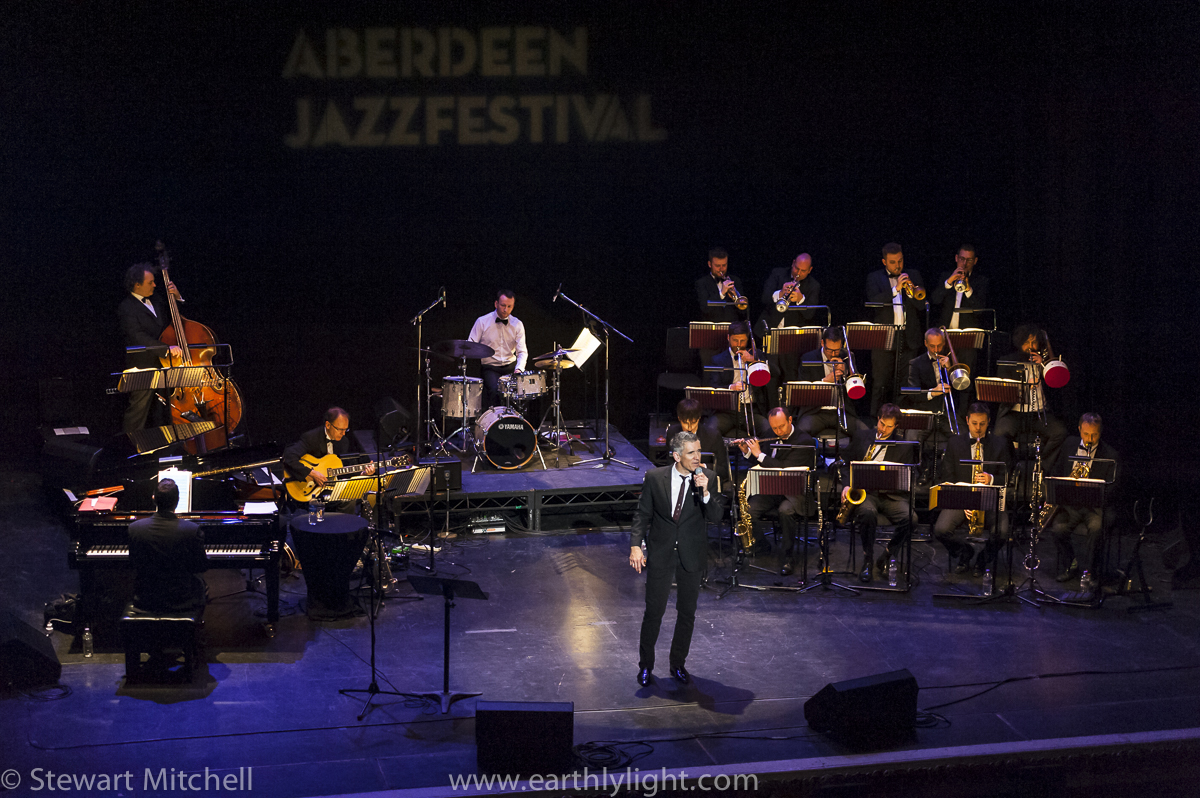 The Scottish city of Aberdeen, to me, has always been a place you pass through en route to more interesting holiday destinations, or the place you reach and heave a sigh a relief after you've been away adventuring because you are nearly home. You start recognising Shetland faces in the crowd as you make your way to the ferry terminal via the Bon Accord shopping centre.
As of this month, I've called Shetland home for eighteen years and I had never before spent any length of time in Aberdeen, bar the occasional overnight stop-over at the youth hostel. However, I was recently invited down to the city by Visit Aberdeen and Aberdeen Festivals for a taste of music, culture and fine dining. With huge thanks to Aberdeen food blogger Claire at Foodie Quine for putting my name forward to the PR team, as without her recommendation I never would have appeared on their radar.
The Aberdeen Jazz Festival, organised and promoted by Jazz Scotland, is one of Aberdeen's largest festivals. It's one of many festivals celebrated in the city throughout the course of a year, and this year there's an extra reason to celebrate: Jazz has officially turned 100. Although the music style goes back much further with its origins in the blues music played by African-Americans in the deep South of America, the official birthday of jazz is considered to be the 26th of February 1917 when the very first jazz recordings were made by the Original Dixieland Jazz Band.
Jazz has since morphed and evolved into a word describing a weird and wonderful range of sound and rhythm, from Dixieland to swing and bebop to free jazz where, on the odd occasion, it seems like the musicians are playing the music scores for six different songs, backwards. At the Aberdeen Jazz Festival, we were treated to a wide variety of these musical styles, kicking off with a performance by 90s legend Curtis Stigers.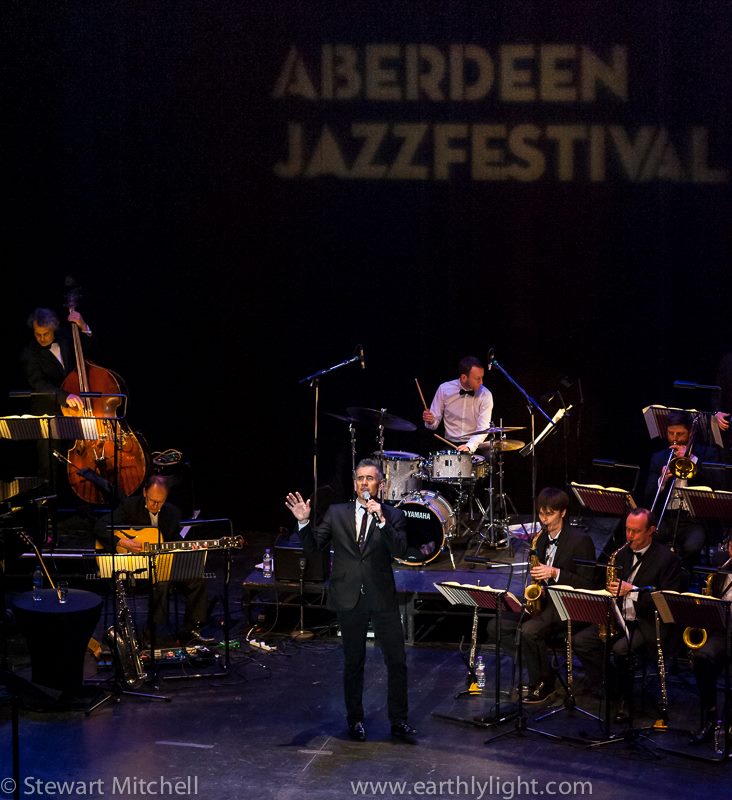 Now, I'm going to be completely honest here and say that I'd never heard of Curtis Stigers before this event. I couldn't even say his name properly as I'd randomly inserted a rogue 'e' – it's not Steigers, it's Stigers (like tigers, with a capital S). In 1991 when Stigers reached #5 in the UK and #9 in the US for his international hit 'I Wonder Why', I was just getting into music. Bon Jovi's album New Jersey was secretly being played on my record player when my mother couldn't hear it, and I wasn't a radio listener back then. Jazz wasn't even on my radar yet, and it wouldn't be until I started to tune into the BBC Radio 3 program Late Junction. It's only now, with me in my 40s, where I'm really starting to enjoy the musical art form that is jazz.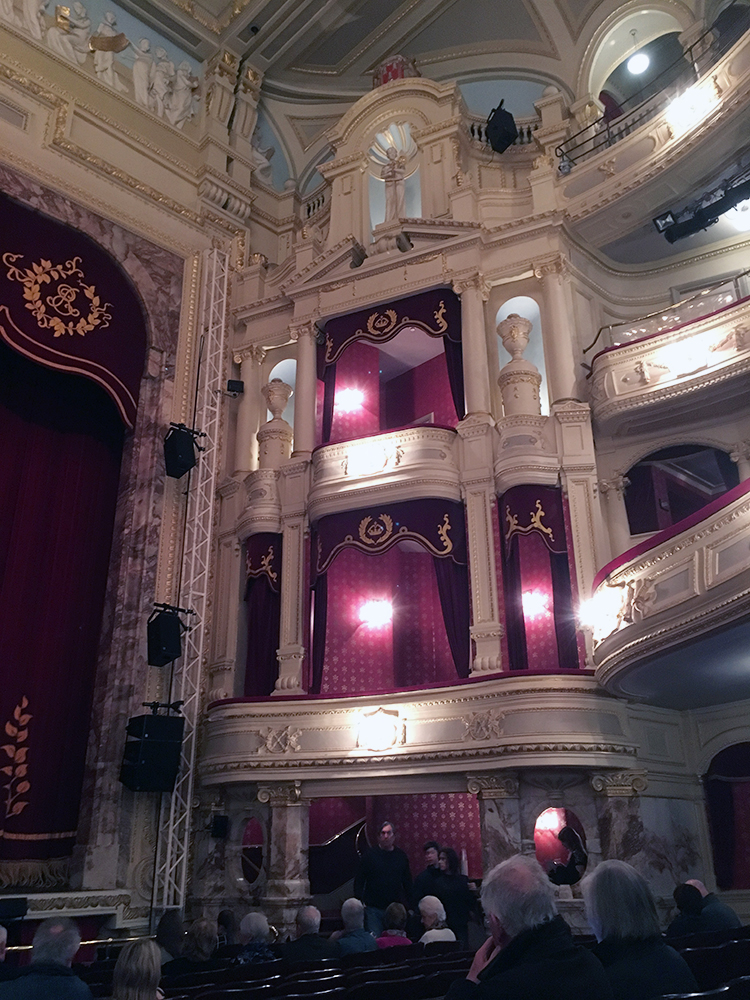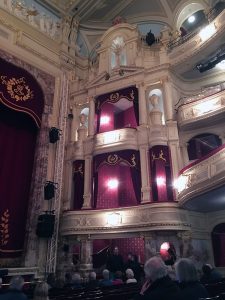 Fast forward 16 years on a Friday night and I'm sitting in the opulent His Majesty's Theatre, a Frank Matcham designed venue that Scottish comedian Billy Connolly once described as 'playing inside a wedding cake', waiting for Stigers to begin his performance. My fellow audience members were mostly grey-haired older ladies. Just an observation.
When Stigers began his first set I was instantly captivated, not only for his smooth crooning of Frank Sinatra classics but for the passion and energy in the Ryan Quigley Big Band accompanying him. From Glasgow, this ensemble has really made a name for themselves in the jazz scene with Quigley himself noted as one of the best jazz musicians in the country.
During the interval we queued up for a drink at the bar, only to be invited upstairs into the VIP lounge where it was quieter. Who should be in this lounge but Curtis Stigers himself, doing the rounds, shaking hands and saying hello. Yes, I've had my hand shaken by Curtis Stigers! I felt this experience would have been better appreciated by any of the grey-haired ladies who swooned when he sang his old hits, but still, shaking his hand was pretty awesome, and I shyly continued to sip my glass of white wine with a silly grin on my face. Why, oh why, didn't I take a selfie with him?
The rest of the performance was just as energetic, with old Sinatra classics interspersed with some of Stiger's hits and own jazz compilations. Between songs his banter was witty and amusing and at the end, he received a well-deserved standing ovation from the audience.
Afterwards, following a post-theatre cocktail at The Tippling House with Claire, we retired to our rather swish complimentary apartment suites at Skene House Rosemont, just a short stroll from the city centre.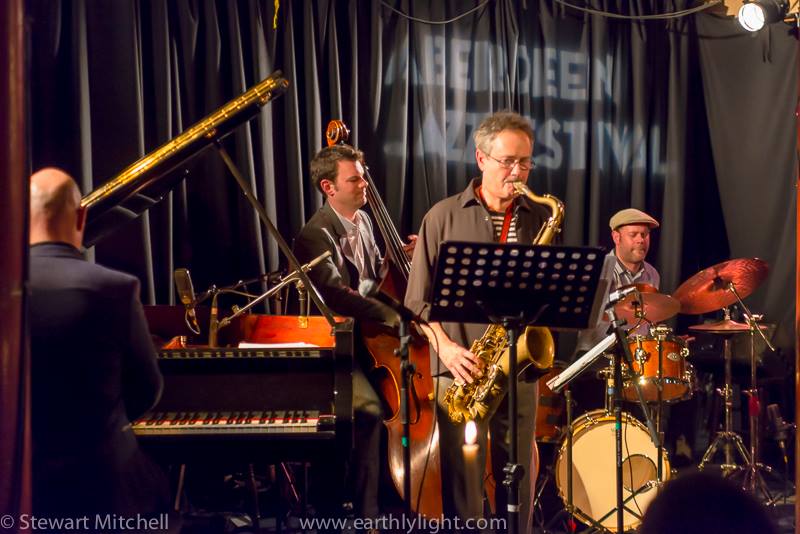 The following evening, after being wined and dined at some of Aberdeenshire's finest restaurants (more on that later!), we headed to Aberdeen's premier music jazz venue The Blue Lamp, situated in the city centre.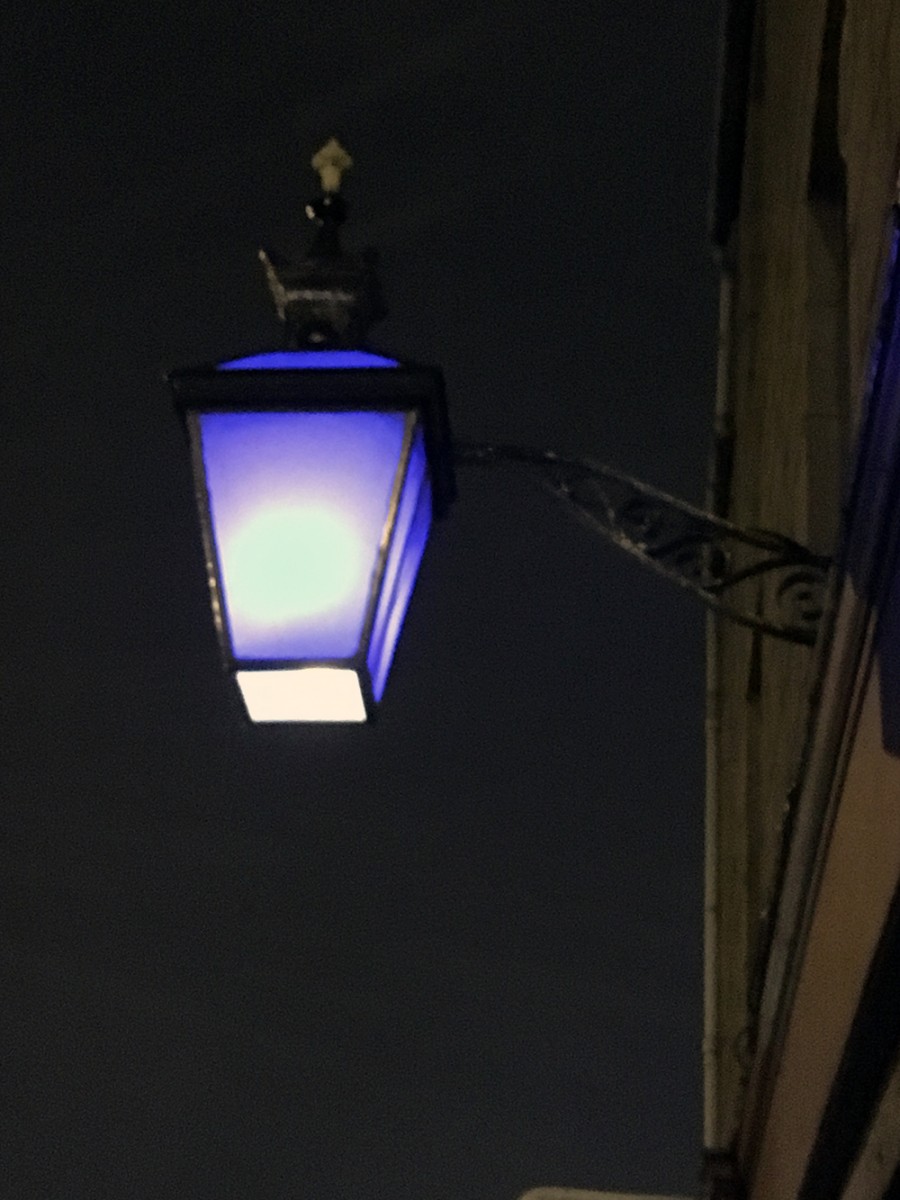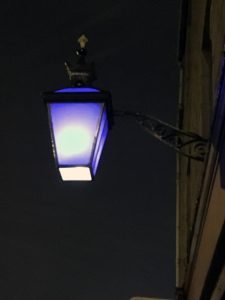 As we'd enjoyed our evening meal at Musa a little longer than anticipated, we arrived at The Blue Lamp fashionably late. Entering the premises through the heavy wooden revolving doors we were transported from drizzly, dark Aberdeen street to a packed venue and a fully immersive jazz experience. All it was missing was the heavy tobacco smoke haze we see in the old movies.
Despite being late and the building being absolutely packed, the event organisers had reserved us a table at the very front by the stage. I couldn't believe my luck! I sat there for the whole performance, chin cupped in my hand, watching, up close, the best jazz I'd ever seen performed live.
First up were Swiss-based trio VEIN, comprised of bassist Thomas Lahns and piano-and-drums brothers Michael and Florian Arbenz, whom I was sitting closest to and, as a result, received the majority of my rapt attention.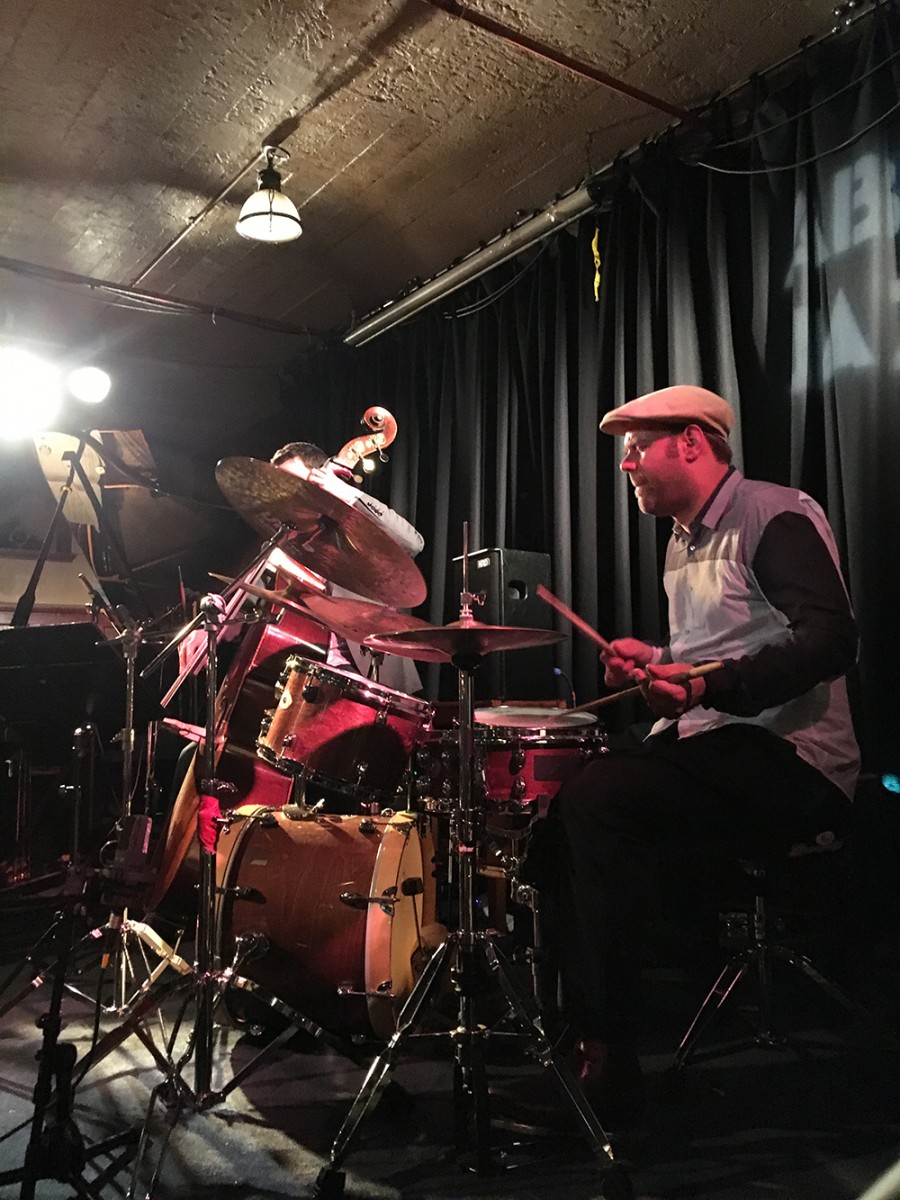 Vein were accompanied by guest American jazz tenor saxophonist Rick Margitza, one of the giants of contemporary tenor sax. He used to play with Mile Davis, one the most influential and acclaimed figures in the history of jazz and 20th-century music. It was an unforgettable night, that's for sure. The four of them playing together was very much my kind of jazz. I didn't want the show to end, but when it did and we were ushered out of the building for an hour while they switched sets for the next band, I got to exchange hellos with Margitza himself, a quiet and humble man of pure talent.
Following a quick pint at 6°North, a craft beer bar in the city centre and a chat with the director of the Aberdeen Jazz Festival himself, Keith McRae, we piled back into The Blue Lamp for a second, entirely different, jazz performance.
Where the first performance in this venue oozed pure jazz class, with a barely whispering seated audience (in fact, some of my table mates were shushed of their whispering by the avid jazz fans seated by the stage), the second performance, Fat Suit, a mega-instrumental collective, was more relaxed and informal with a notably more youthful audience. This Scottish blend of jazz, folk, fusion, traditional and dance was jazz you could dance to. The audience was jumping. As we were seated near the back of the room our view was limited and I'm still trying to get used to wearing my new varifocals (a badge of middle age, these, no?), I was struck, with amusement, of the resemblance between the (highly talented and entertaining) saxophone player and Noddy (of Noddy and Big Ears fame) with his cap and little peek of curls peeking out from underneath it. All he needs is a little bell on his hat.
We only stayed for a very enjoyable first set as it was getting late, and frankly, I'm not as young as I used to be! Two late nights out in a row! I was knackered! 😉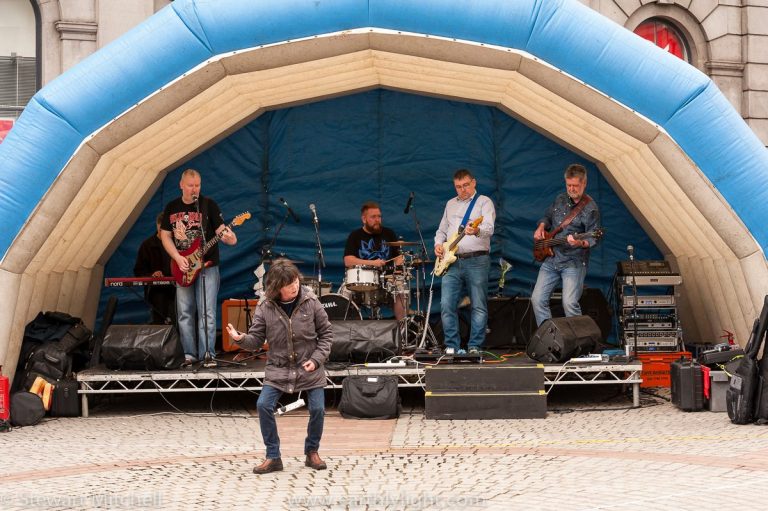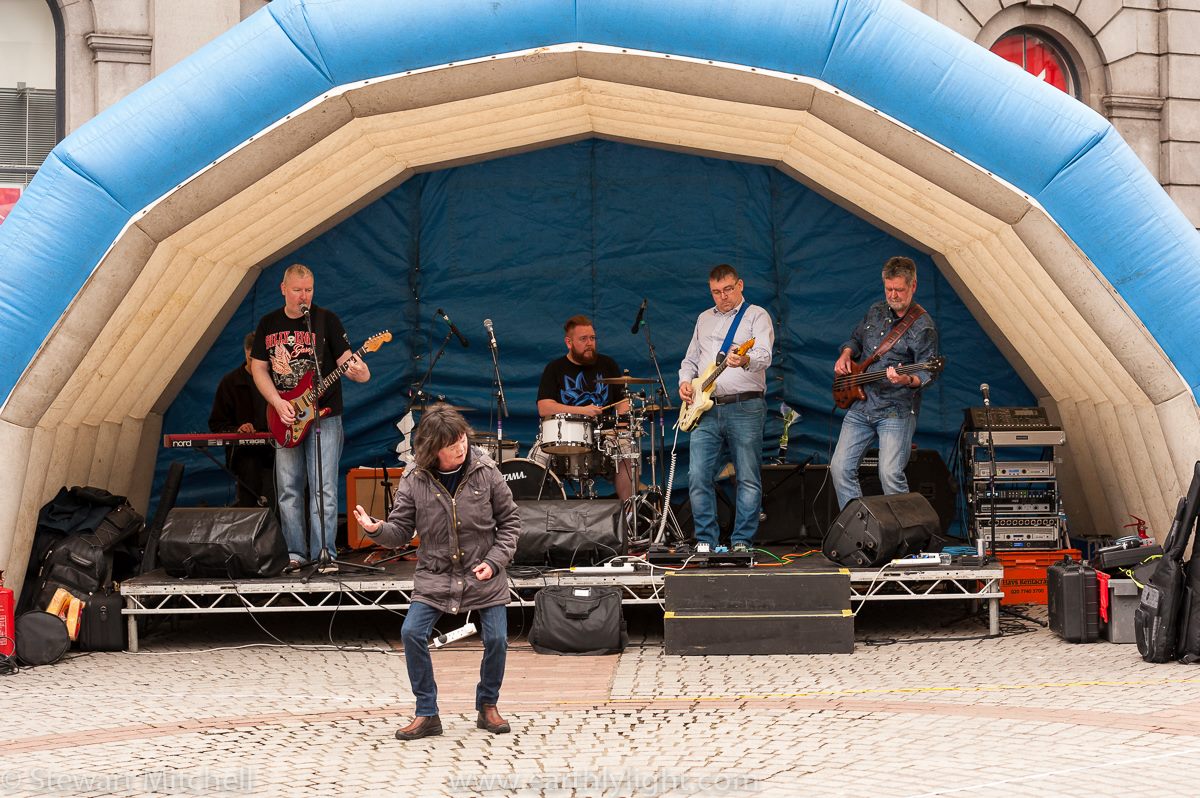 On Sunday afternoon, after a delicious brunch at Rye & Soda, we strolled around the Merchant's Quarter, Belmont Street, Union Square and St Nicholas Street for Jazz on the Green – Aberdeen's biggest free admission music event featuring seventeen exciting Scottish and top Aberdeen bands on eight different stages. One of these bands was Further On, with Keith McRae on bass. An audience member danced and grooved to the rhythms, clearly feeling the music vibe. She made my heart smile.
After this amazing weekend in Aberdeen (I'll be writing separate blog posts about some of the other things I got up to – watch this space!), my opinion on the city has entirely changed. Aberdeen has a thriving culture and music scene, you only need to get off the main shopping street to find it. It's only an overnight ferry ride away and the places to eat, the architecture of the old city and the culture (and other festivals) are certainly something I want to explore more.
One opinion I have of Aberdeen remains unchanged, though – it always rains when I'm there. Aberdeen is, allegedly, the least rainy city in Scotland, but I've never had a day there when it hasn't rained on me. It didn't dampen my spirits, though.
If you're interested in visiting Aberdeen for any of their ten annual festivals do check out the Aberdeen Festivals website. There are loads of discount codes on food and accommodation too.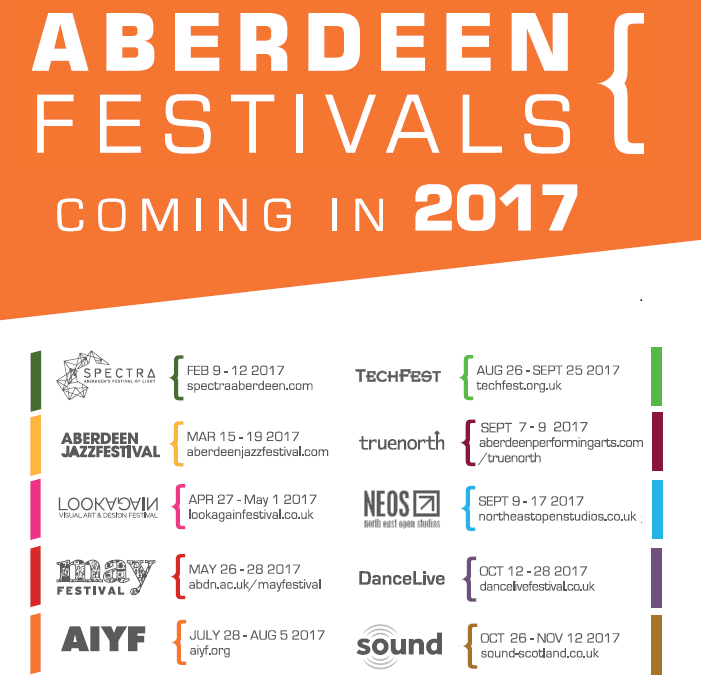 With huge thanks to Visit Aberdeen and Aberdeen Festivals for organising and inviting me on this press trip. It was definitely a once in a lifetime experience, and one I will treasure always! Watch this space for more blog posts! This is not a paid post. All watermarked photos are copyright Stewart Mitchell of Earthly Light. The rest are  iPhone snaps taken by myself.