In collaboration with Young's Seafood.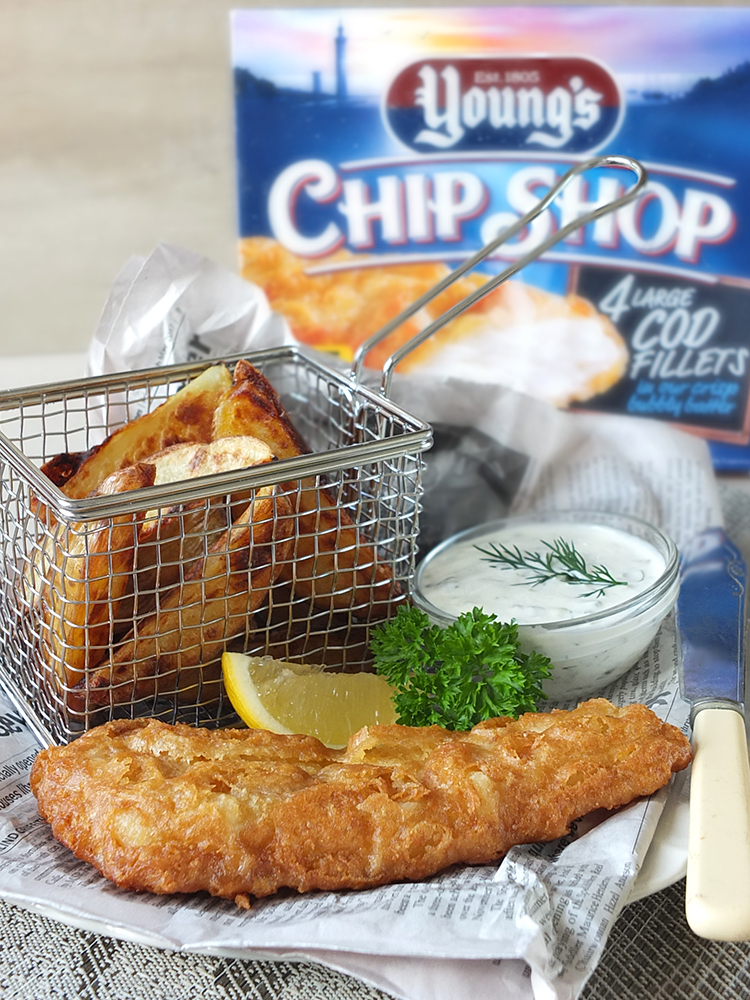 Hands' up, who else loves fish and chips? Who else loves fish and chips but can't face leaving the house and visiting the nearest chippie (which is our case is an hour's round trip drive, plus waiting time!), or just don't have the time or inclination to do so? Young's large cod fish fillets to the rescue! With their unique, crisp, bubbly batter Young's cod fillets are the Nation's (and our!) favourite battered cod for making a chip shop style fish supper at home.
We've teamed up with Young's Seafood to share our recipe for a quick and easy homemade fish supper. Ruth Langsford, TV presenter for This Morning, has also teamed up with Young's Seafood to show us just how easy it is for busy parents to whip up a chip shop style chippie at home. For my recipe I've made some homemade potato wedges and a simple dill tartare sauce, while Ruth shows us how to make herbed potato wedges, curry sauce and minted mushy peas. Just watch the video below to find out how!
Frozen battered responsibly sourced cod fish fillets are a great standby option to have in the freezer for quick midweek meals that the kids (well, mine at least!) will actually eat without complaints. A hassle-free meal like this can be ready in under 45 minutes, great for busy parents. It's also a healthier alternative to eating out.
With my home made dill tartare recipe you can use lighter than light mayo and fat free yogurt for a very low calorie sauce, and Young's large battered cod fillets are only 243 calories each!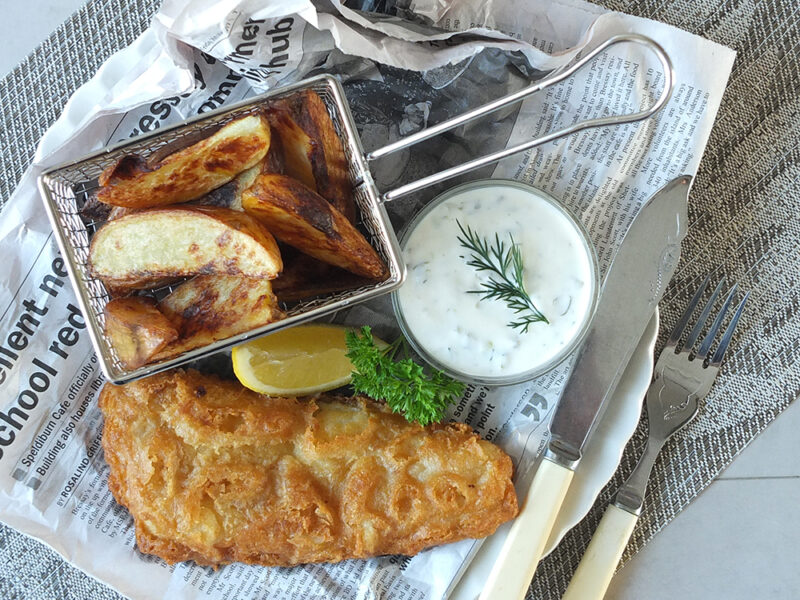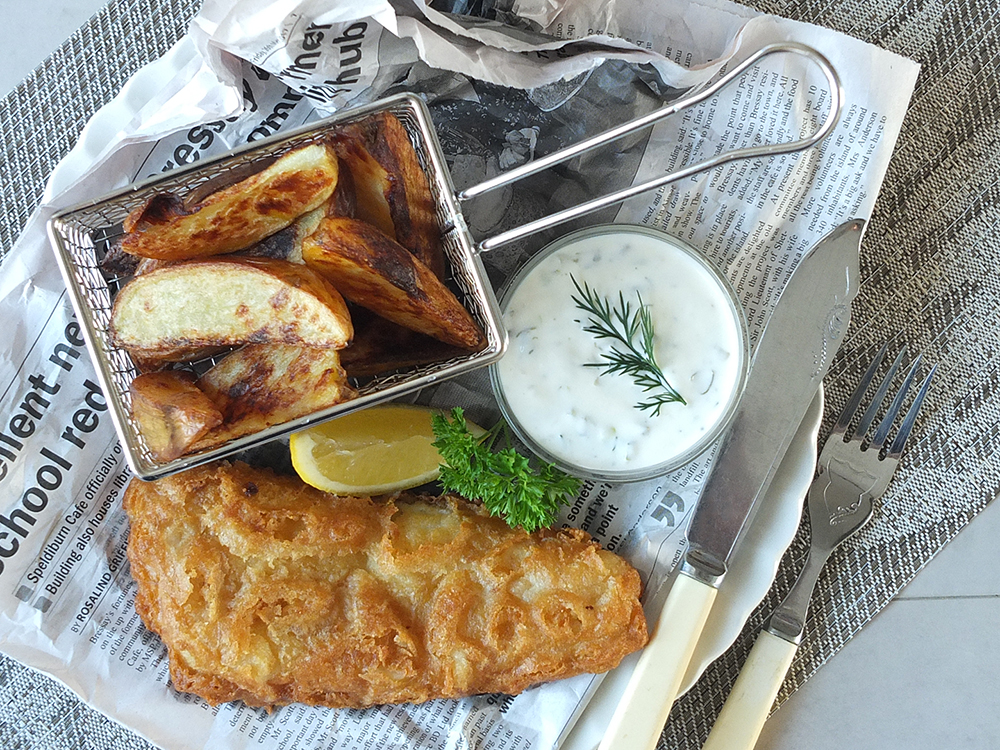 In addition to sharing some fab recipes, Ruth has shared some of her own top mealtime tips for family meals.
Ruth's top mealtime tips:
1. Get the whole family together as much as possible – with different working hours, homework deadlines and social plans it can be very tricky to spend quality time together as a family. Try and schedule a dine-in night at least twice a week where you can eat dinner together and talk about your days.
2. No phones at the dinner table – family mealtimes should mean quality time together. With a no phones rule, everyone gets to spend time together chatting and enjoying a delicious dinner.
3. Use your freezer – it can be difficult to find healthy options that everyone will enjoy during a busy week but having delicious meals in the freezer means there will always be something quick and tasty ready to be served.
4. Eat fish more often– fish is naturally low in fat, yet high in protein, vitamins and minerals including omega 3. Young's take all the hard work out of preparing delicious fish meals so you can enjoy it more often in the week.
5. Try something new – keep mealtimes exciting by adding a new dish to your repertoire every so often. The Young's website has loads of recipe inspiration so take a look and let the compliments start rolling in!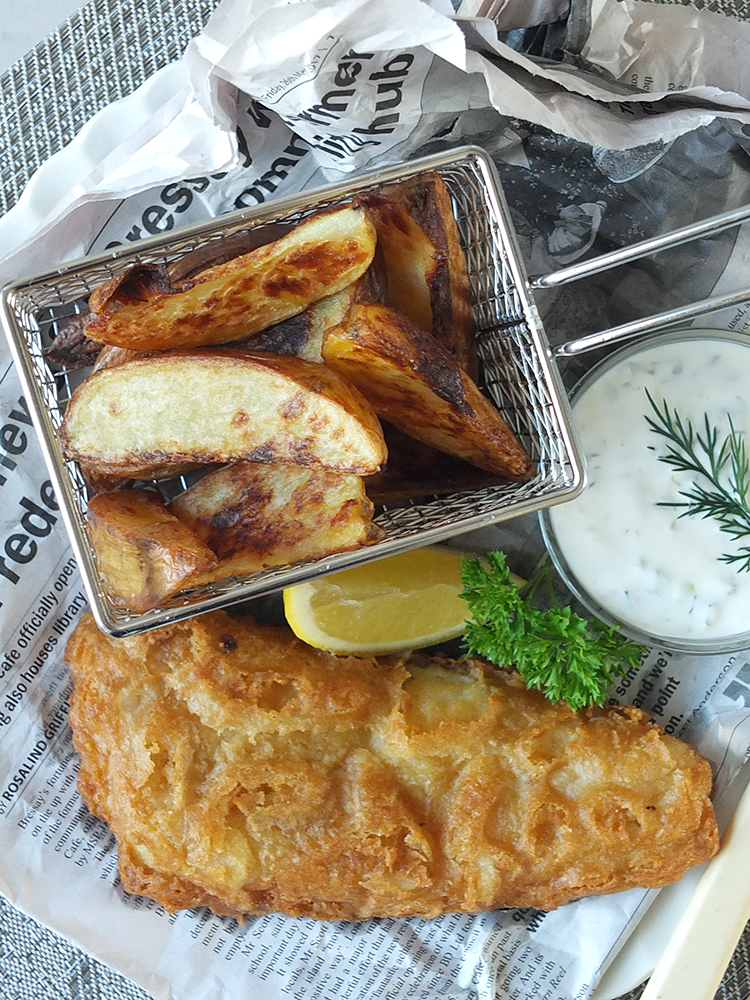 What do you like having with your fish and chips? Are you a curry sauce person? A mushy pea person? A squeeze of lemon or a splash of vinegar person? Let me know in the comments!
Visit the Young's Seafood website for more recipe inspiration, and don't forget to follow them on Facebook, Instagram and Twitter.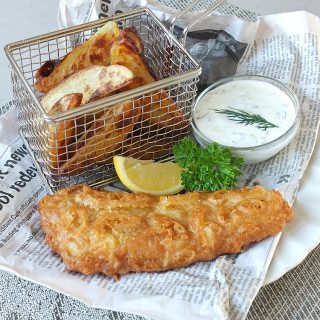 Chip Shop Cod with Potato Wedges & Dill Tartare Sauce
Recreate the authentic taste of a chippy at home with Young's Chip Shop cod fillets served with home made potato wedges and a quick & easy dill tartare sauce.
Print
Rate
Ingredients
for the dill tartare sauce
100

ml

mayonnaise

100

ml

plain natural yoghurt

2

tbsp

capers

finely chopped

2

tbsp

gherkins

finely chopped

1

spring onions

finely chopped

1/2

lemon

juice only

1

tsp

fresh dill
for the cod
4

Young's Chip Shop large cod fillets

lemon wedges

to serve
Affiliate Links
This recipe card may contain affiliate ingredient and equipment links. As an Amazon Associate I earn from qualifying purchases.
Instructions
Preheat oven to 200 C fan.

Cut your unpeeled potatoes into eighths to make chunky potato wedges. Place in a bowl and cover in cold water while you prepare the tartare sauce.

In a measuring cup, measure out the yogurt and the mayonnaise. Add the remaining ingredients and stir well until combined. Pop into the fridge until the fish & chips are cooked.

Drain the potato wedges and pat dry with paper towel. Dry the bowl and place the wedges back into the bowl. Drizzle over the oil and use your hands to make sure the wedges are coated in oil.

Arrange the potato wedges on a large baking tray, season with the sea salt flakes and bake for 15 minutes.

After 15 minutes, turn the wedges and add the Young's Chip Shop cod fillets to the oven. Bake for a further 22 minutes.

Serve your Young's Chip Shop cod fillets with the potato wedges, the dill-tartare sauce and lemon wedges.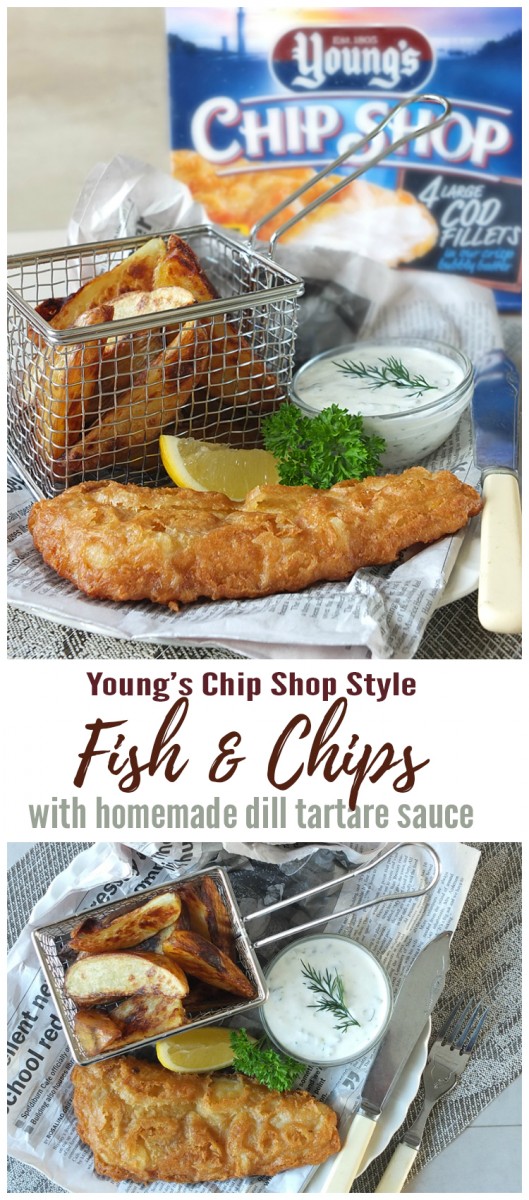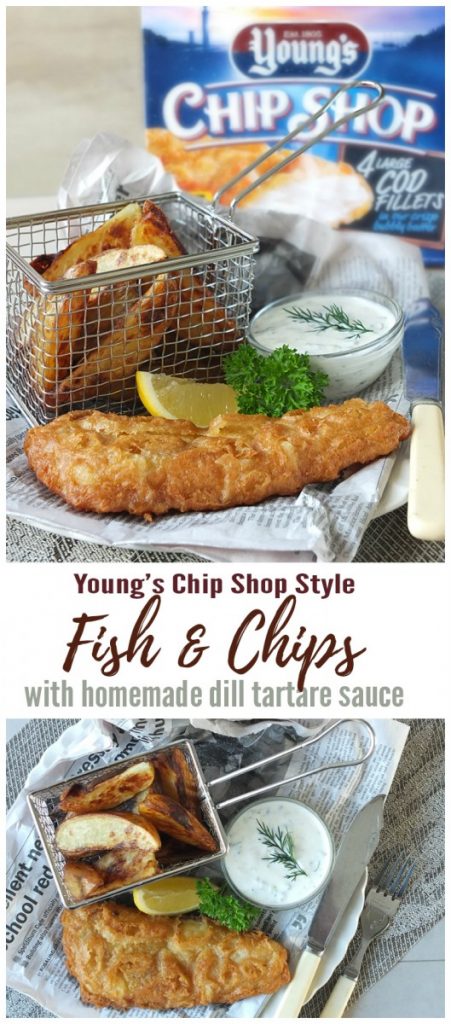 This is a sponsored post for Young's Seafood, although all thoughts and opinions (unless otherwise attributed) are our own. Thank you for supporting the brands who make it possible for me to do what I love: mess up my kitchen and share recipe stories.