The Paper Bag Co., phone photographer Matt Inwood and stylist Sophie Purser have teamed up to create The Foodie Bag – the ideal starter food photography set for amateur Instagram foodies. Find out what we thought of our complimentary review sample…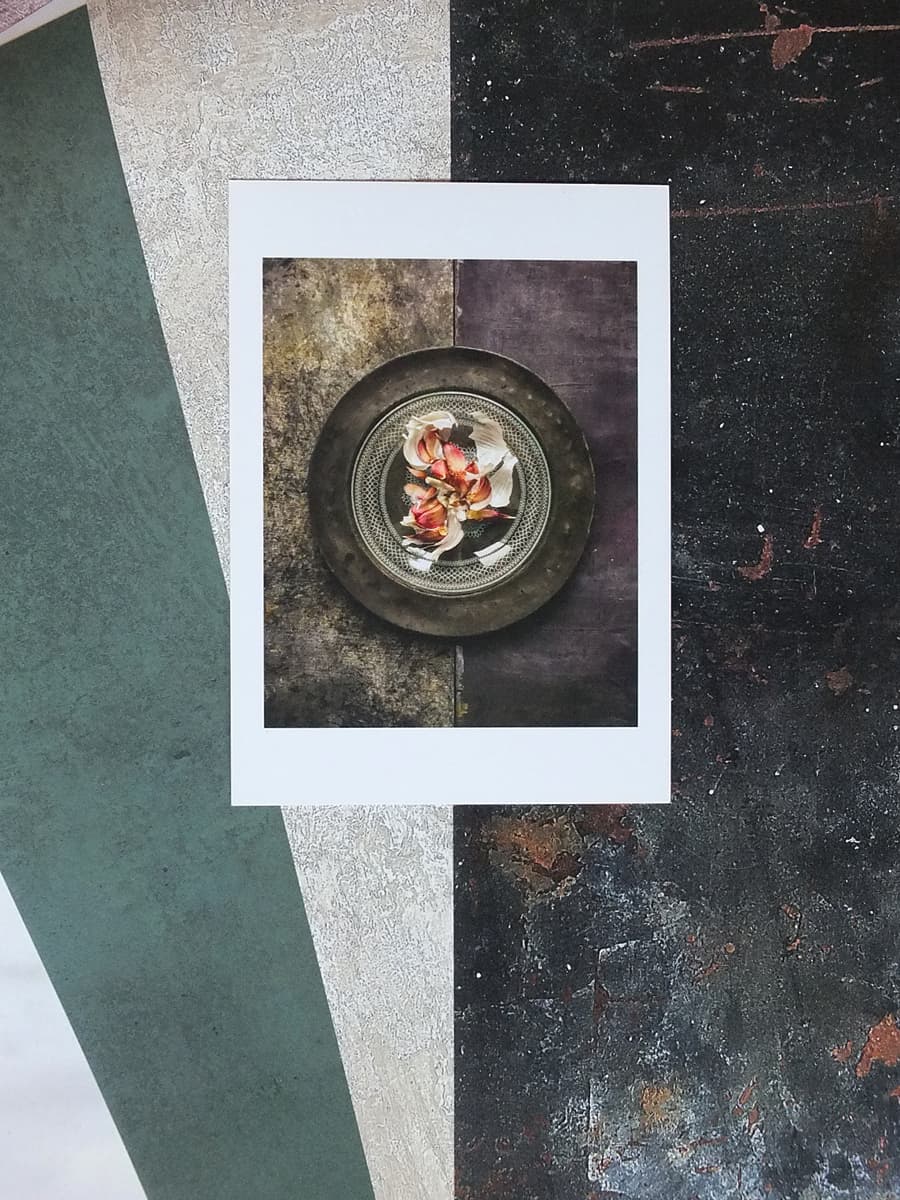 #TheFoodieBag for Instagram
If you've got a love for food and a passion for photography you're going to love #TheFoodieBag for Instagram, created by The Paper Bag Co. Inside, it's got everything you need to start creating your own stylish foodie Instagram content.
What's in #TheFoodieBag?
One 19 x 16 x 4-inch bespoke, limited edition double-sided canvas tote bag with an internal pocket, mesh divider and zip closure
Four 16.5 x 23.5-inch photographic backdrops by Black Velvet Styling
One 5-in-1 pop-up 15-inch reflector with storage bag
An eight postcard set with food photography tips from Matt Inwood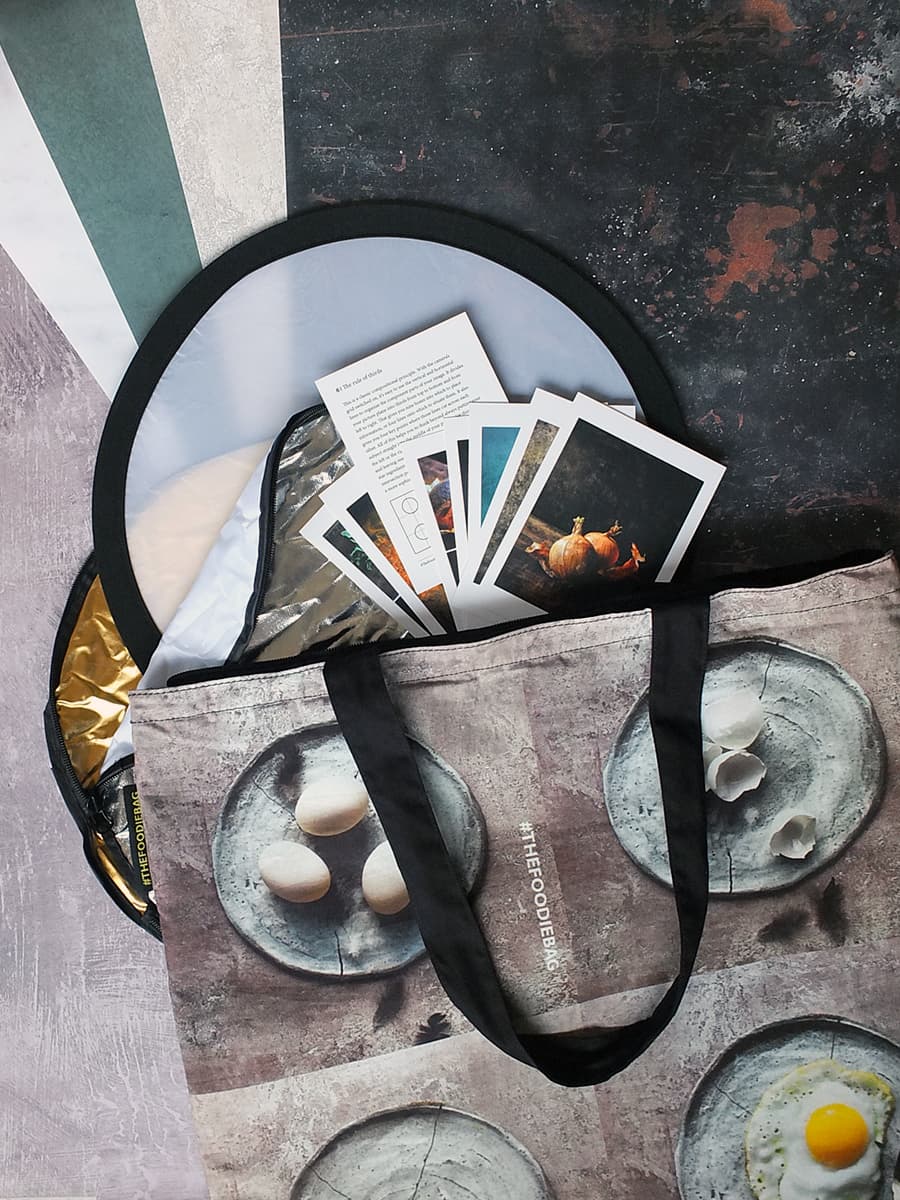 The highlight of this bag, for me, was the 15-inch 5-in-1 light reflector and diffuser. I've been taking food photographs for nine years, this month (you'd think I'd be better at it by now!) and this is the first time I've ever owned a light diffuser or reflector.
The reflector is a perfect size too. It doesn't take up too much space while not in use, and it's the right size for my food photography as well, diffusing or reflecting just the right amount of light peeping in through my kitchen window (not that winter light is a particular issue right now… what with there being none. Who forgot to turn the sun on?).
I also love the colours and textures of the backdrops – especially the distressed black one which I used as a photography backdrop in my Halloween graveyard cake recipe recently.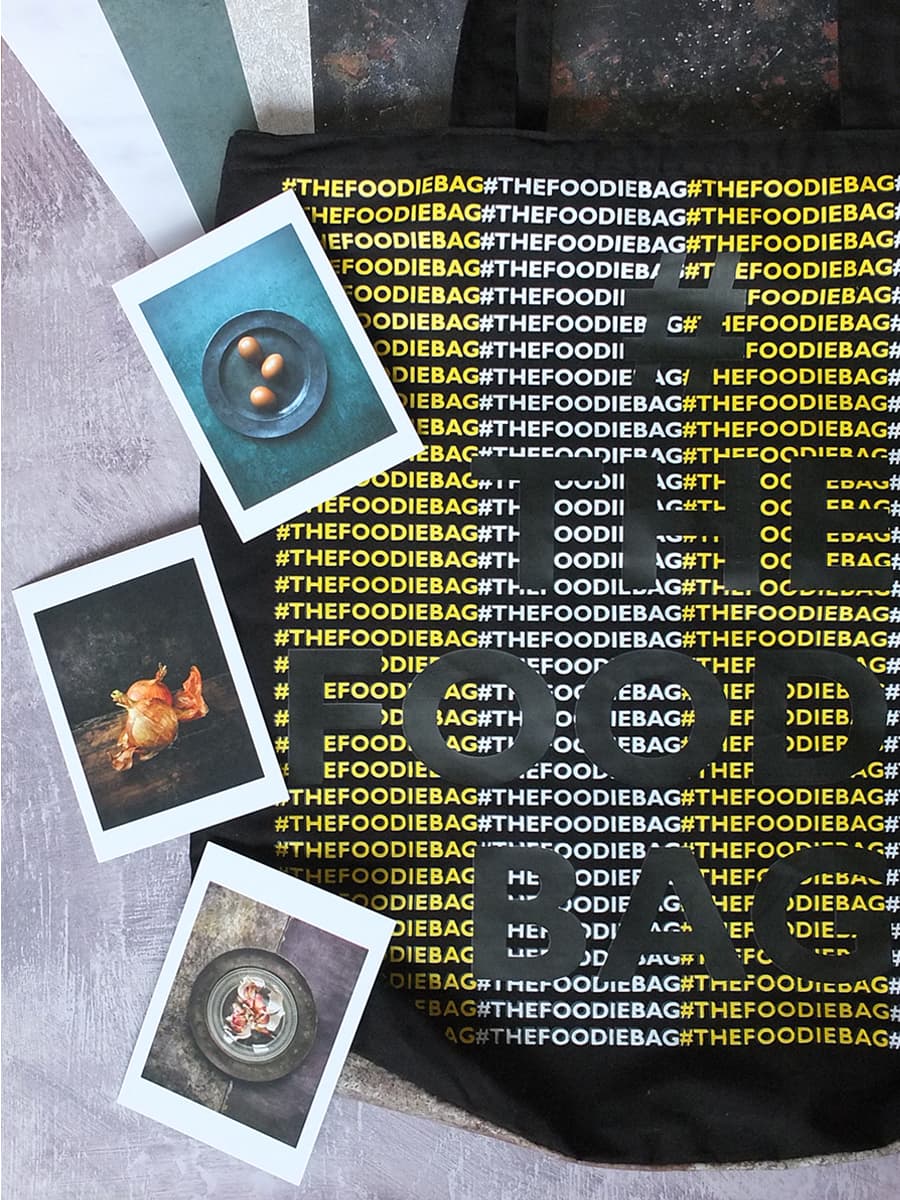 There are eight different postcards featuring phone photographs by Matt Inwood on the front and Matt's food photography tips on the back.
If you're new to food photography you will find these tips useful, and even if you're not, there might be something here you didn't know about or that you've forgotten about.
With his tips, Matt covers framing & grids, good light, light manipulation, angles, odd numbers for subjects, the rule of thirds, background tips and editing.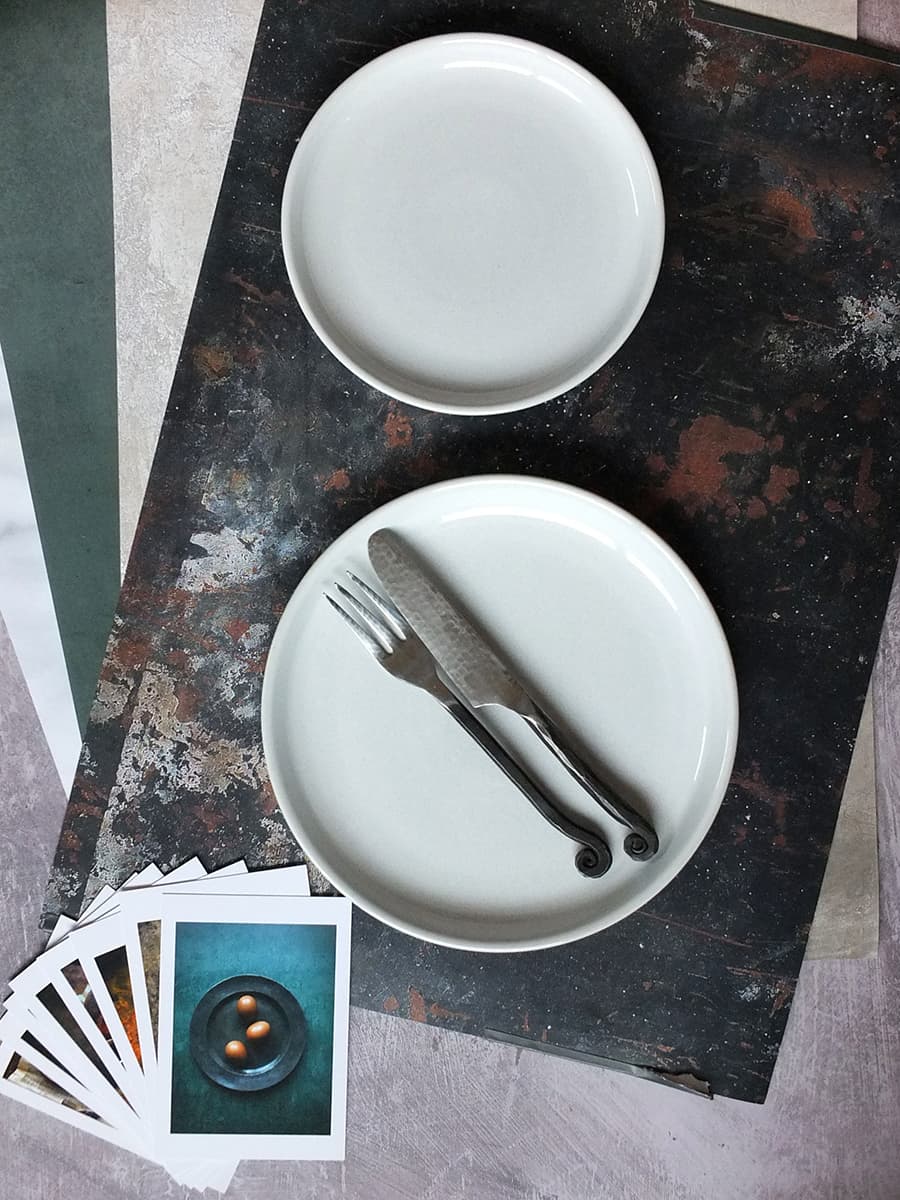 The only downside, I feel, is the small size and thinness of the photography backdrops. I've added a full-sized dinner plate and a small side plate to the photo above so you can see how much room there is on each backdrop for your food subject. Not a lot. They're very good for close up shots though, and a good introduction to using backdrops before investing in more durable ones.
A word of caution, be careful when taping the corners of the backdrops down (to keep them flat, as they arrive rolled up in a cardboard tube) – don't use super duper strong tape like I accidentally did. It'll tear the paper.
How much does it cost?
#TheFoodieBag sells for £39.95 including P&P. You can buy it directly from The Paper Bag Co.
Pin The Foodie Bag for later!
You might also like…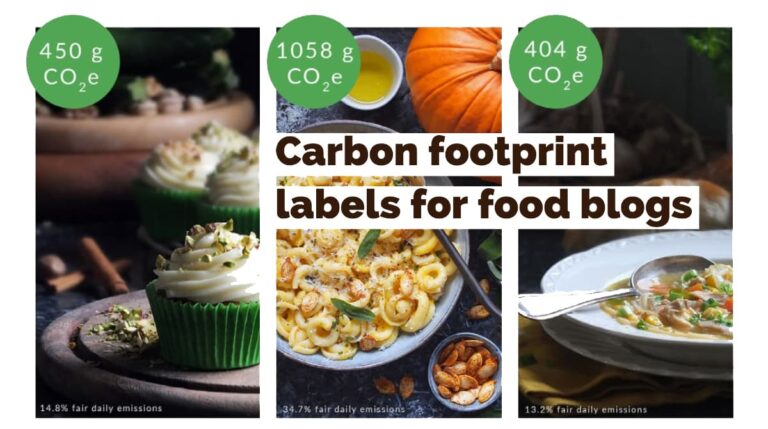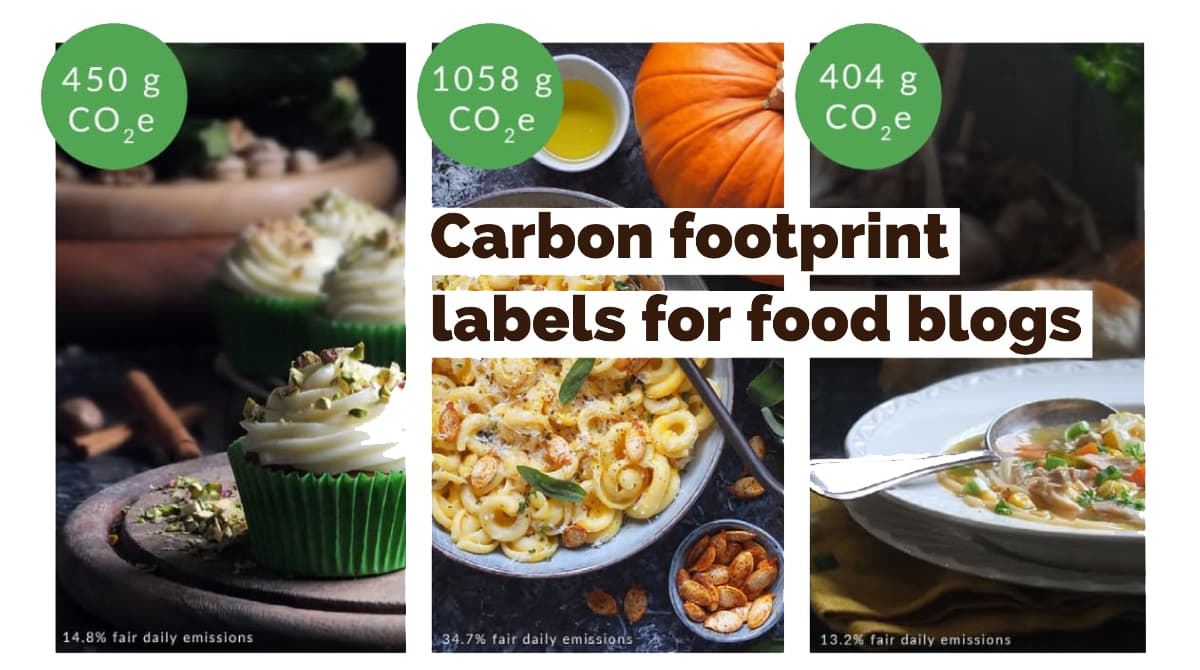 With thanks to The Paper Bag Co. for the complimentary review sample. This is not a paid post and all thoughts and opinions expressed are our own.