A vegan, all natural, refined sugar free frozen dessert.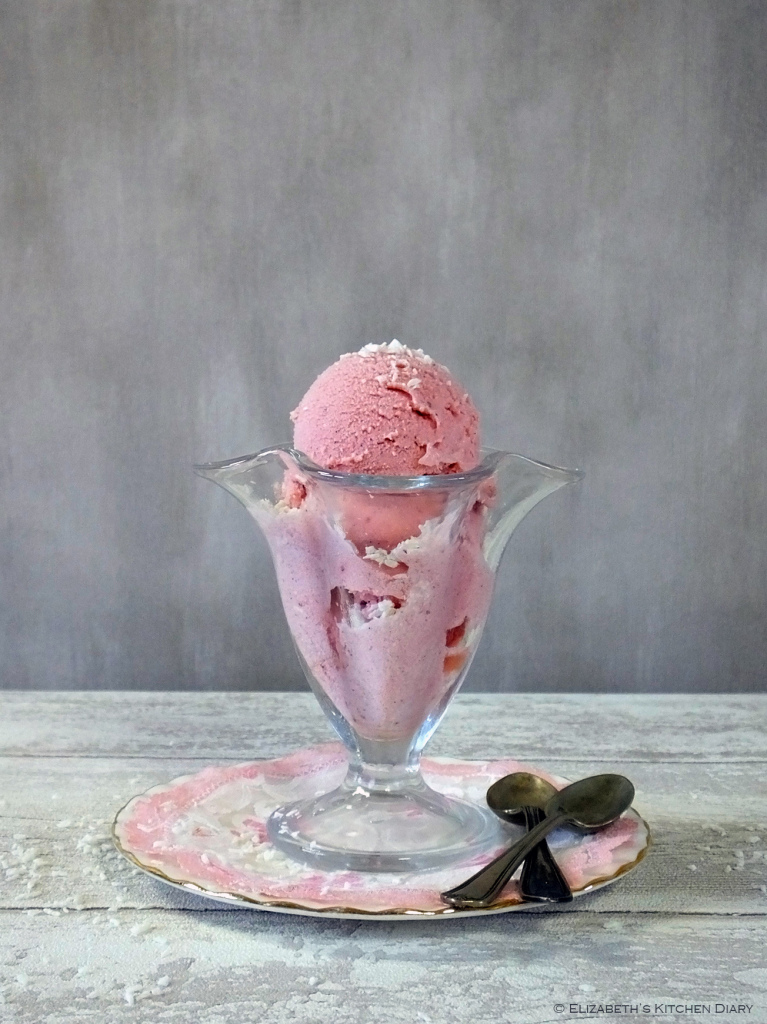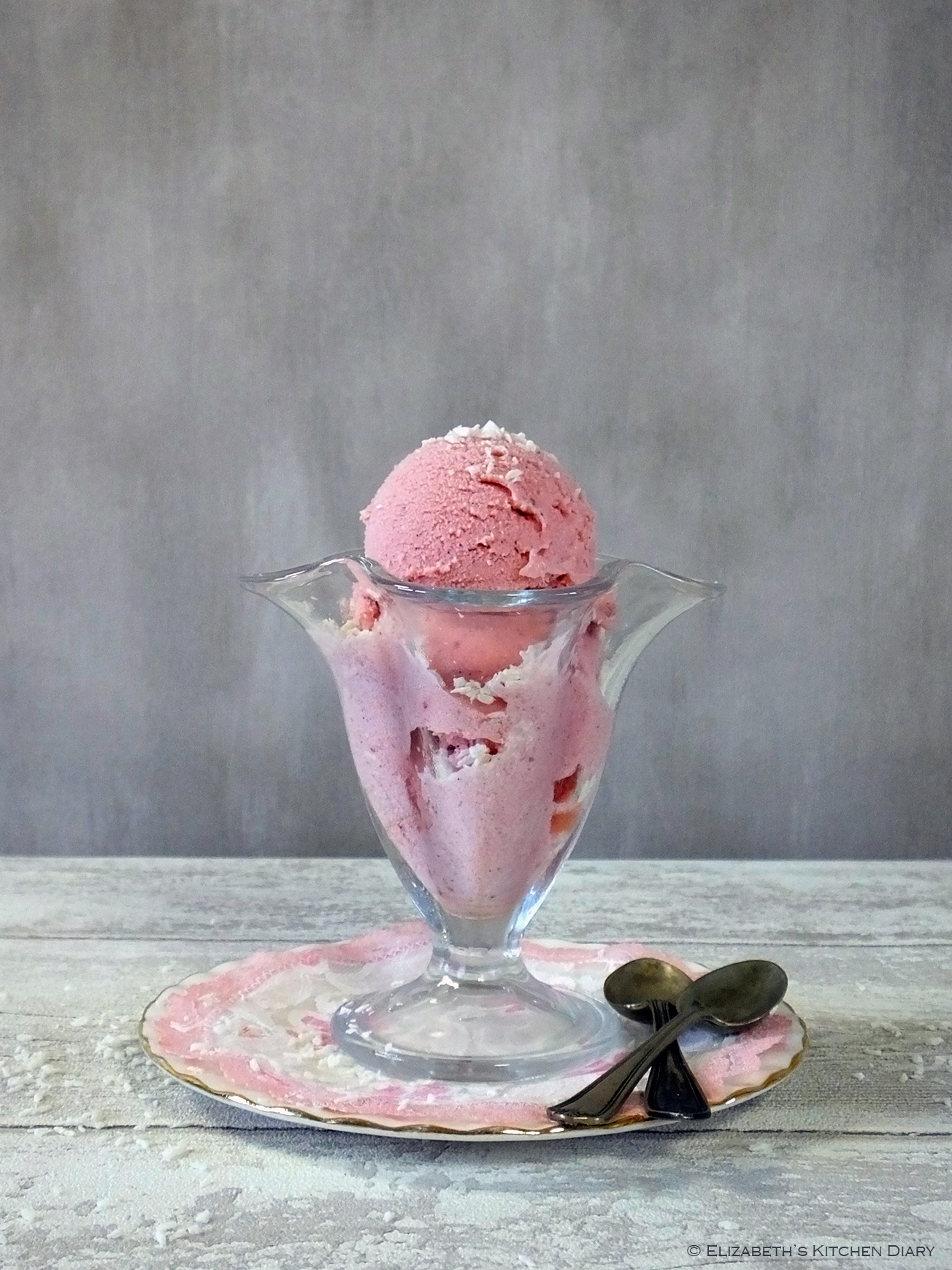 My ice cream machine died last year. It was a gruesome, horrible death with a cracked bowl and bright blue coolant oozing all over the contents of my freezer.
This was the second time this happened (same model) and I haven't replaced it yet. I've had to be a bit more creative with my ice cream recipes ever since – making no churn varieties this summer such as vegan blackcurrant ripple ice cream and home made FAB ice lollies.
Then I got my super duper high powered Froothie Optimum 9400 blender and it claimed that it could "heat soups and freeze ice cream quicker than any other blender". Yay, thought I, and I went looking for blender ice cream recipes.
I couldn't find any! Well, none that didn't include a silly quantity of sweetened condensed milk, or double cream, or a truck load of refined sugar.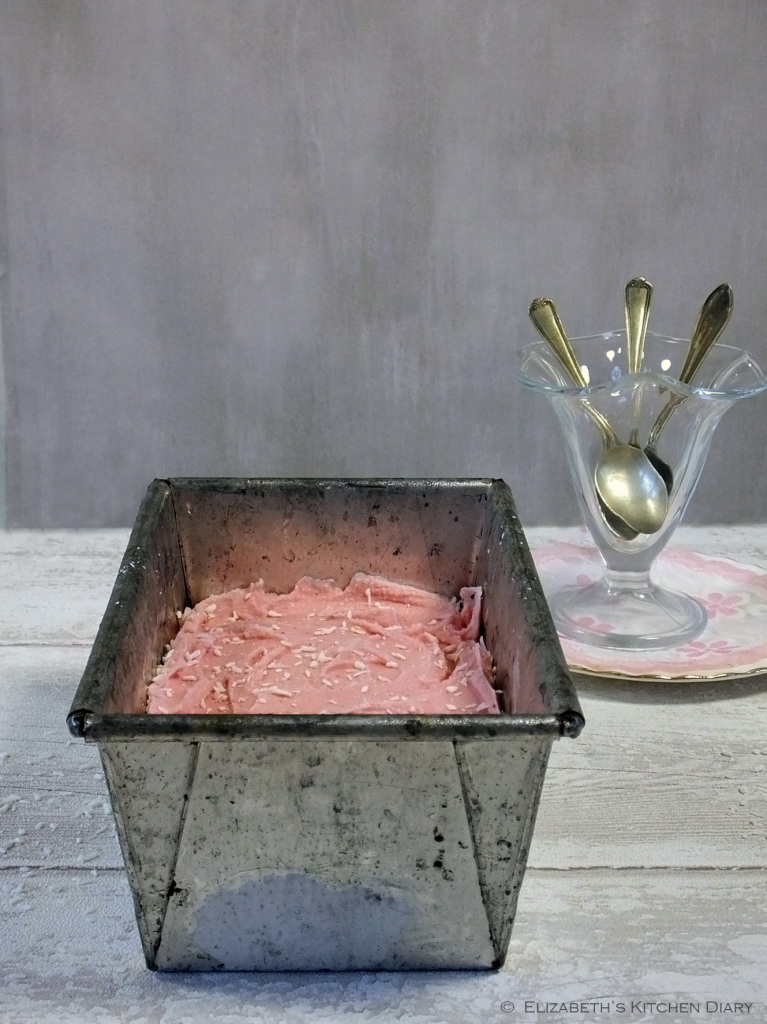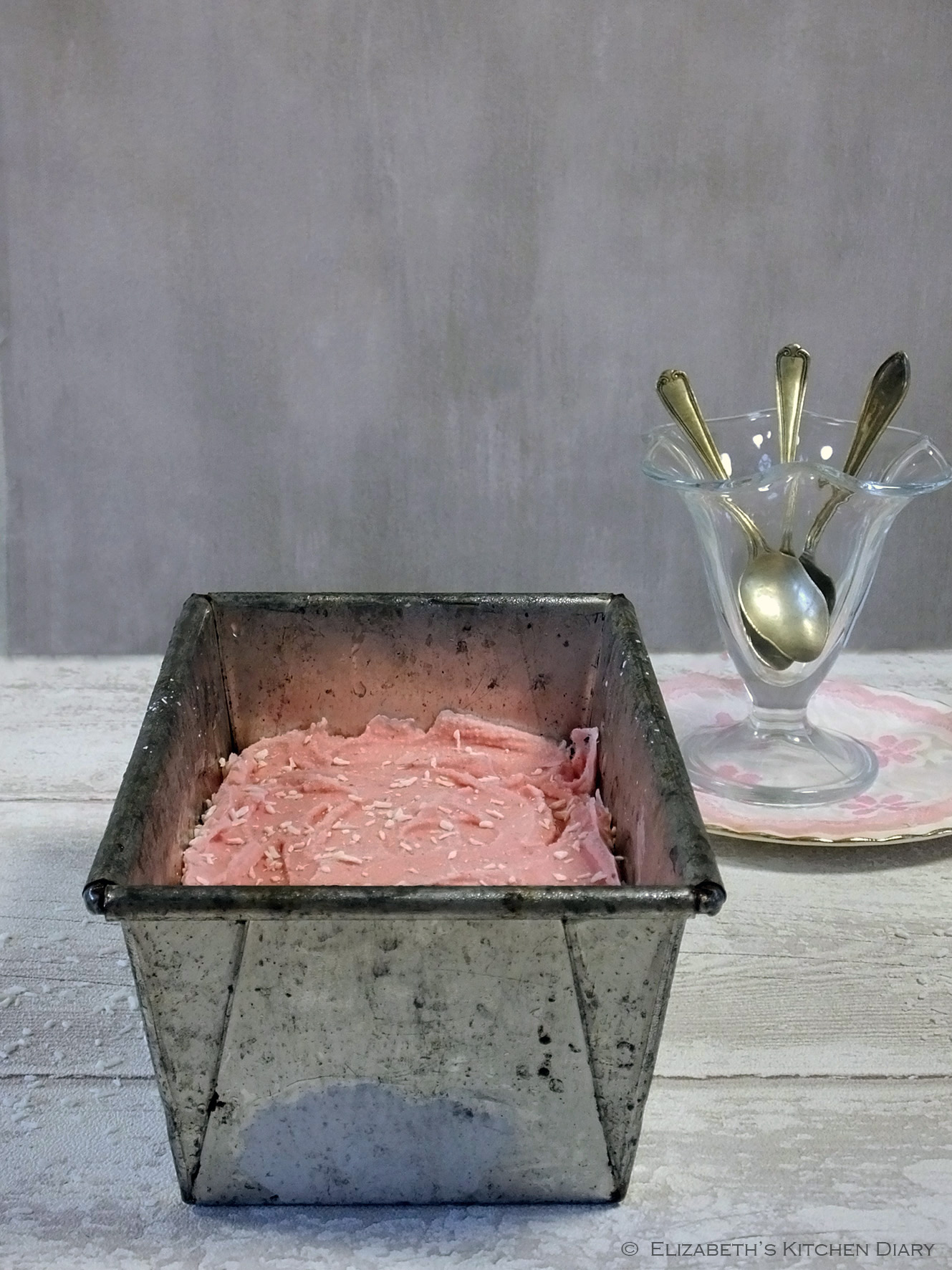 So I made one.
Not that I have anything against sweetened condensed milk, double cream or a truck load of sugar – it's just my blender is like a sacred temple. I've had it for some weeks now and I haven't made anything non-vegan in it yet. It just seems wrong, the idea of putting anything non plant based in my lovely new blender.
The Optimum 9400 blender by Froothie can blend paving stones. Honestly – there's a video of it here. So based on this the first time I made this vegan strawberry vanilla bean coconut ice I plonked all the frozen vanilla-infused coconut milk in the blender along with all the whole frozen Scottish strawberries and the maple syrup.
And I blended.
Word of advice – don't do that.
Things were going well for a few minutes until all of a sudden the machine stopped working. Just… nothing… nothing but a beep and the disturbing scent of hot.
With a sinking feeling in the pit of my stomach I was convinced I'd broken my brand new Froothie Optimum 9400 a matter of weeks after getting it.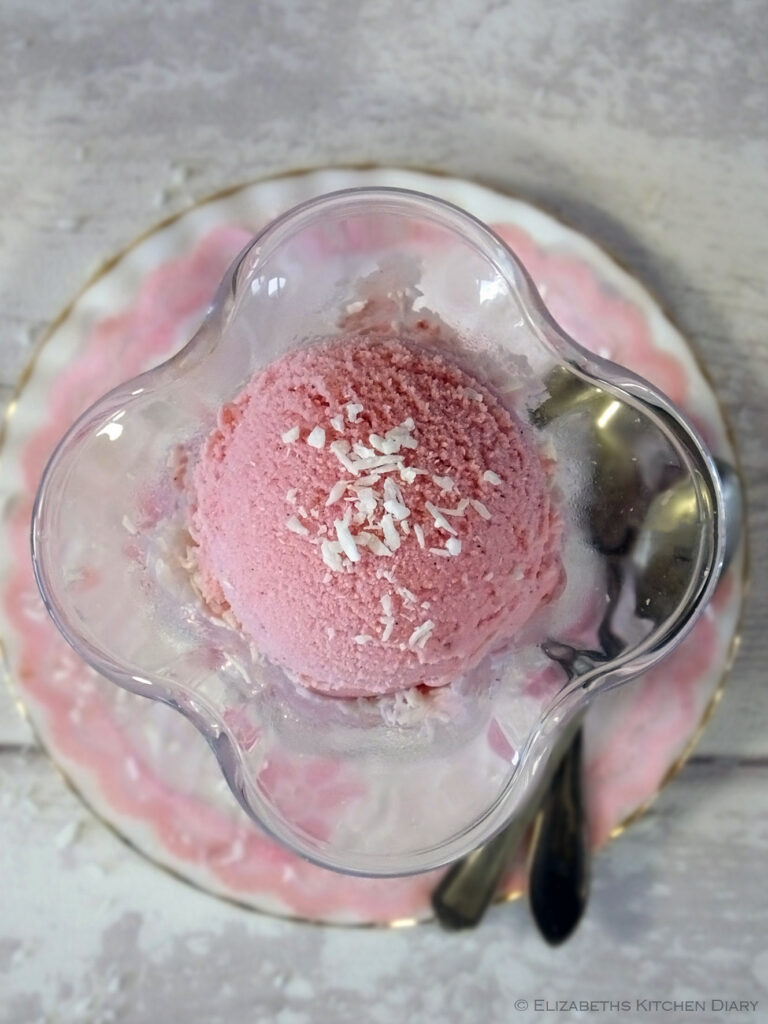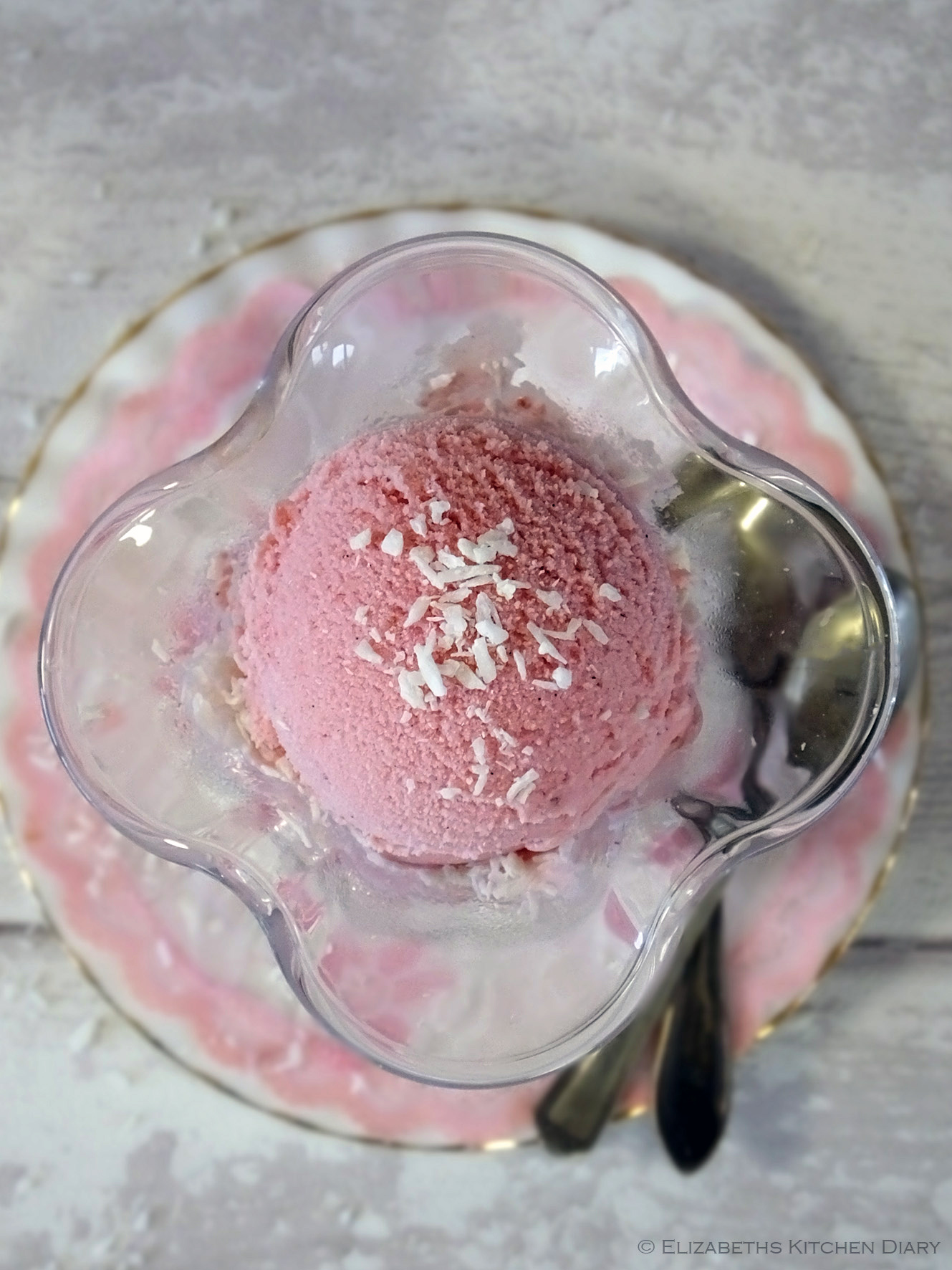 Patiently Anxiously I waited fretted and about five minutes later I thought I'd try the blender again – and it worked! I'd just over heated it, tripping the fail-safe shut down switch (how awesome is that –  the Optimum 9400's motor has an overload protection fault switch, ensuring that the motor is protected against overload damage!)  Using short bursts of blending and using the tamper tool I finished making the frozen treat.
It was devoured, entirely, within minutes. My children had friends visiting and between us and them the entire jug was emptied in moments, with some of the children asking for thirds.
My husband declared that this was the best ice cream I have ever, ever made.
So I wanted to share the recipe with you all, but with a revised method, so you too don't over heat your blender!
This vegan strawberry vanilla bean coconut ice is not quite an ice cream – it doesn't have the fatty creaminess of an ice cream, but it's creamier than a sorbet. It's sort of half way between the two – refreshing, delicately flavoured and ideal for those hot summer days (ok, not so much the end of September in the UK – but still!).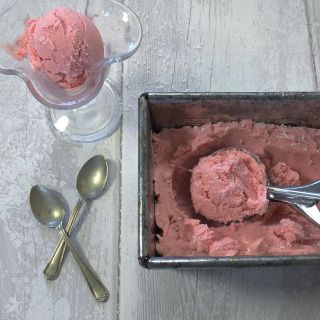 Strawberry Vanilla Bean Coconut Ice
An all natural, refined sugar free, vegan strawberry coconut ice dessert.
Print
Rate
Affiliate Links
This recipe card may contain affiliate ingredient and equipment links. As an Amazon Associate I earn from qualifying purchases.
Instructions
Pour 200 ml of the coconut milk into a shallow ice cube tray and place in the freezer for a few hours until solid.

Meanwhile, scrape the seeds out of the vanilla pod and stir them into the remaining 200 ml coconut milk. Cover and chill in the refrigerator until needed.

Wash and hull the strawberries. Cut them into quarters and freeze until solid.

Place the frozen coconut milk, vanilla-infused coconut milk and maple syrup into a high powered blender jug. Blend in 20 second increments, starting on low and then switching up to 8 using the tamper to scrape down the side.

When it starts to form a thick ice add the chopped, frozen strawberries and continue to blend, using the tamper to keep everything moving. You will need to switch the machine off occasionally and use a plastic spatula to stir the mixture.

When the mixture is smooth and creamy with no chunks remaining serve immediately as a soft serve ice, or transfer to a freezer-proof container to freeze for a few more hours for a harder ice.
Environmental Information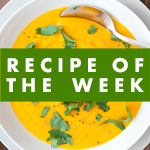 Linking up with the Bloggers Scream for Ice Cream challenge by Kavey at Kavey Eats.
Have a look at the music video my husband over at Audioboy Productions and I made with our blender. All the sounds in this video were obtained from the blender itself and manipulated to make the sound track. We hope you enjoy it!
The Optimum 9400 - not just a blender
You can read our full Optimum 9400 review here. Visit the official  Optimum 9400 website here.
OTHER STRAWBERRY ICE CREAM RECIPES FROM BLOGGERS
Easy Strawberry Ice Cream by Tinned Tomatoes
Strawberry Black Pepper Ice Cream by Franglais Kitchen
Strawberry Vanilla Ice Milk by Fab Food 4 All
If you want to be kept up to date on my recipes, occasional craft tutorials, adventure stories and giveaways then please subscribe to my weekly newsletter; it gets sent out every Monday morning if there is new content. Your email address won't be passed on to anyone, you will never be spammed and you are free to unsubscribe at any time, no questions asked. Make sure you confirm your subscription or you won't receive the newsletter – if it hasn't arrived check your junk mail folder.
[wysija_form id="1″]
Disclaimer: this post contains affiliate links. This is not a paid post and all opinions expressed are our own. Elizabeth's Kitchen Diary is a Froothie Optimum 9400 ambassador, which means if you like the blender and choose to buy one through the links on this page we will get a small commission. This purchase helps support our family! Thank you 🙂