In collaboration with Jamie Oliver Bakeware.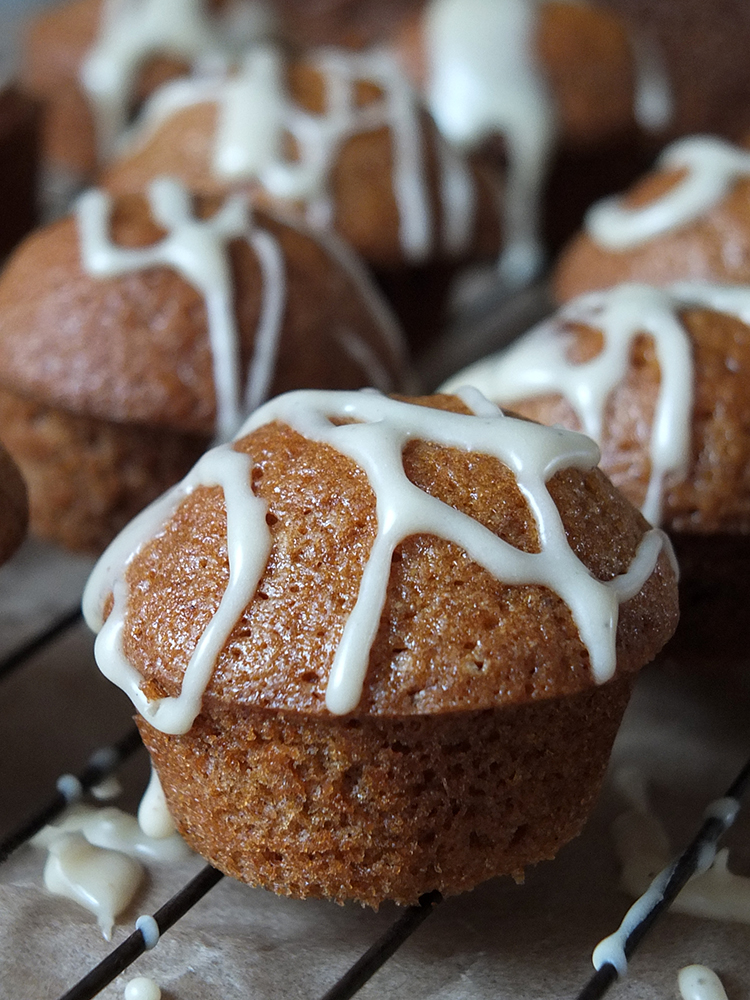 It's that time of year again when segments of gorgeous, organic, vibrant orange sugar pumpkins start arriving in my veg box.
My most favourite thing to make with these pumpkins is my adaptation of my grandmother's pumpkin loaf recipe or roasted pumpkin soup with fried sage and white truffle oil, but last rainy Sunday I fancied jazzing up my traditional pumpkin loaf recipe by halving the recipe and making a batch of mini muffins in my new non-stick Jamie Oliver Bakeware 24 hole mini muffin tin, and drizzling a gorgeous Canadian maple syrup icing over the top.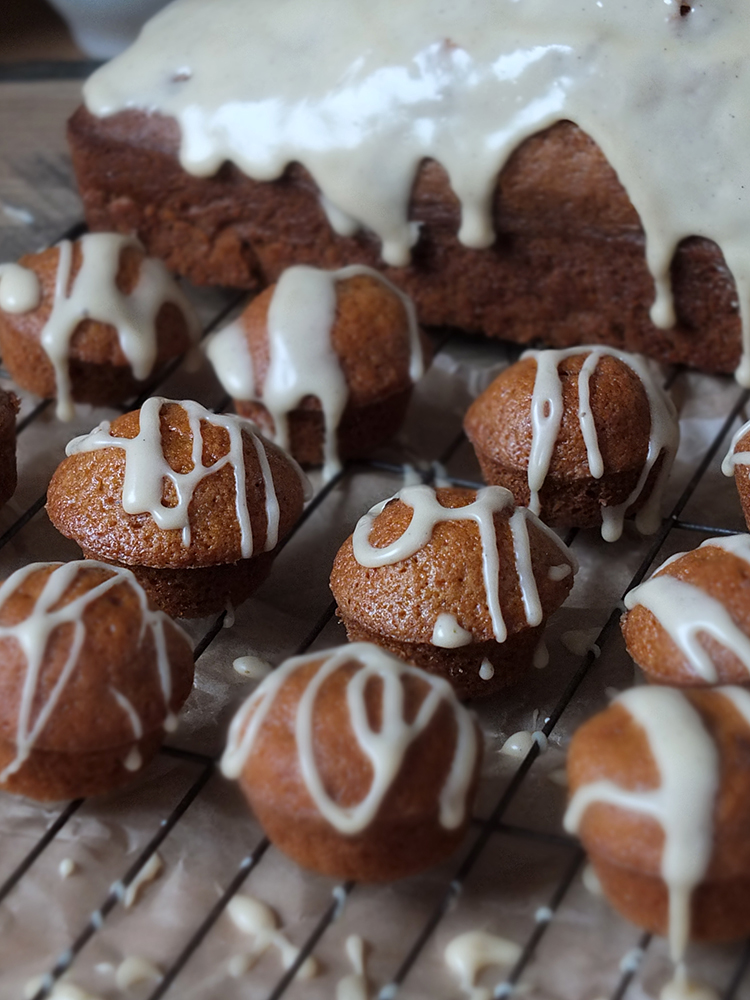 It was a wholly successful experiment, even if the rainy day photographs are a bit moody and dark!
I have to confess when it comes to baking tins I'm wary of not using paper cases. I've had so many recipes stick in the pans and there is nothing worse than spending time preparing a recipe only to have half of it stick in the pan when you turn it out. A sure fire way to put me in a bad mood!
So last weekend when I made these mini pumpkin spice muffins I thought I'd test out the non-stick capabilities of Jamie Oliver's bakeware. Made from carbon steel with a double layer of Quantum II non-stick coating they claim that their bakeware ensures easy release every time.
As you can see from the photographs – it works! No paper cases needed!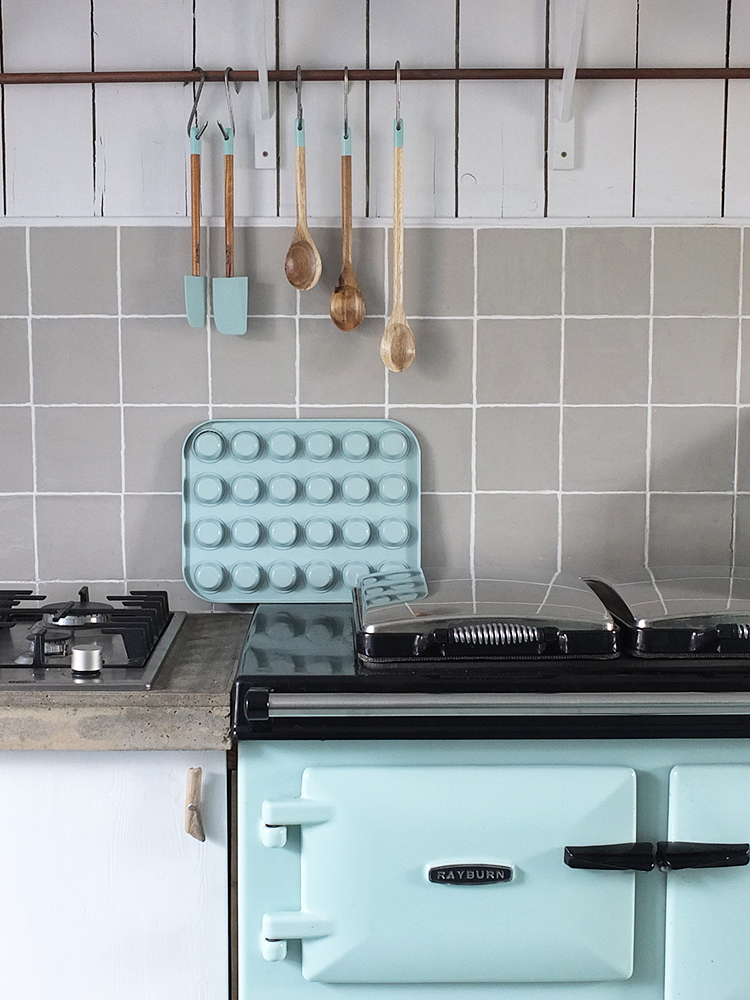 These muffins (I made 24 mini muffins and the rest of the batter was spooned into a loaf tin) disappeared rather quickly with my husband and children making repeat visits to the kitchen to pop a little morsel of sweet but almost savoury Autumn into their mouths.
Another batch was needed, but this time I wanted to compare the difference between a supermarket pumpkin (£1 from the Co-op – how could I resist?) and my gorgeous organic veg box pumpkin.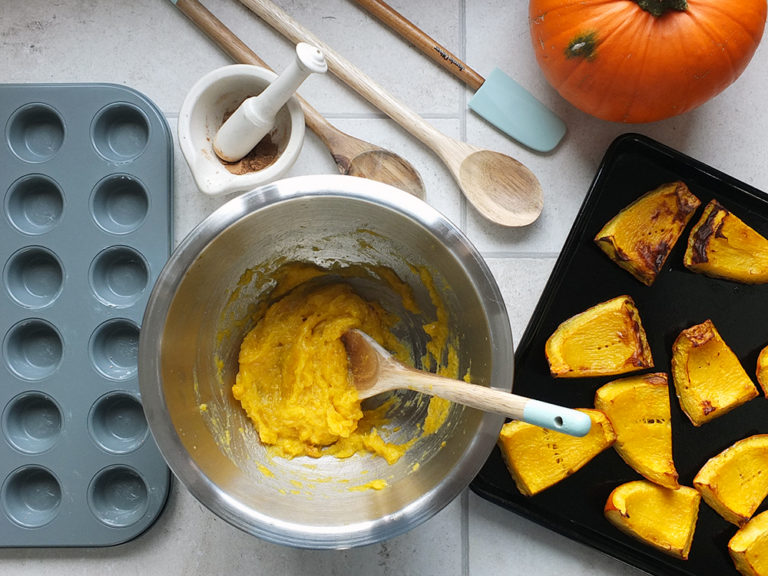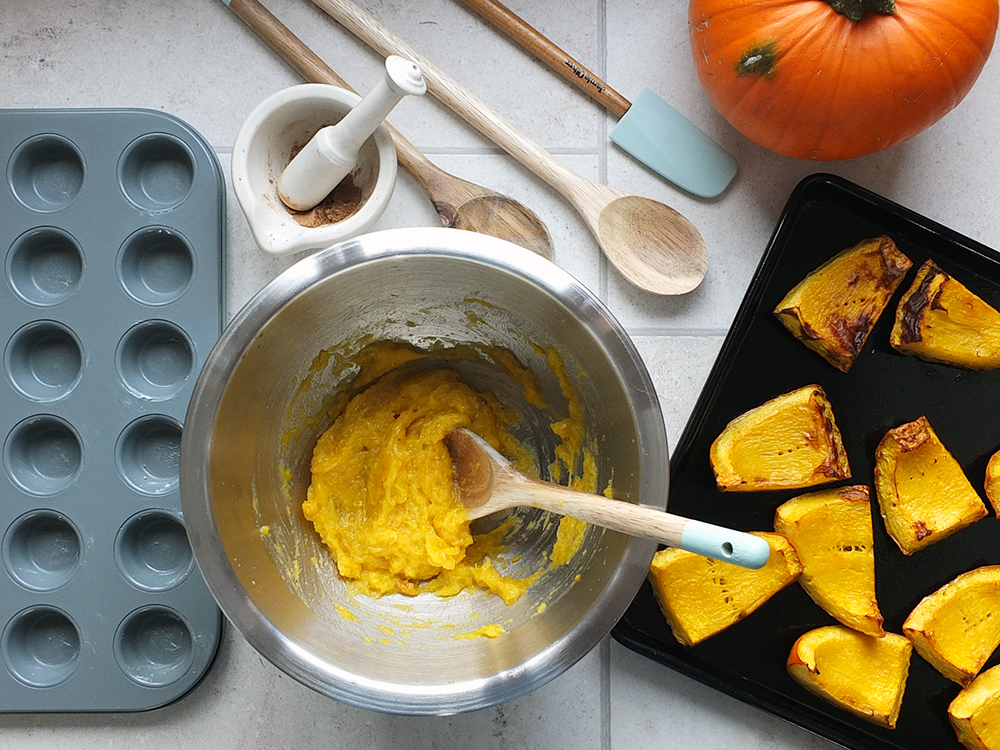 First, I was really surprised with the difference in colour between my lovingly grown veg box pumpkin – a vibrant orange flesh the same colour as the skin on the outside – and the supermarket pumpkin (pictured above) – a pale yellow flesh despite the vibrant orange exterior. Roasting did bring out a bit more colour, and after leaving it to cool I stirred it easily into a puree.
The rest of the pumpkin will be frozen for use in recipes later.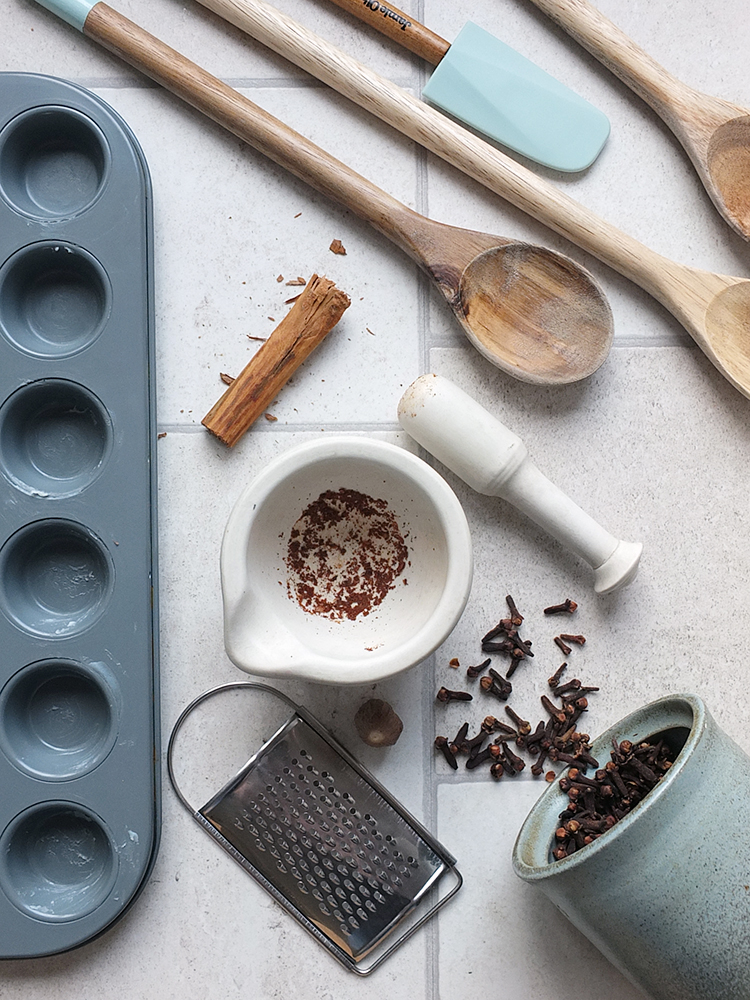 I also make my own pumpkin spice. I know in North America you can buy ready made blends, but given that I have all of the spice components on my spice rack year round I don't see the point in going out and buying it (I'm not even sure we can get that ready made blend in the UK?).
Besides, I'm terribly fond of the taste of freshly ground cloves and nutmeg. I can't remember the last time I bought pre-ground cloves and nutmeg. I've got this tiny little mortar and pestle I use which grinds them up perfectly in no time. I do add ready ground cinnamon and ginger to the mix though. Feel free to replace the spices in this recipe with 1.5 tsp ready made pumpkin spice though, if you happen to have some.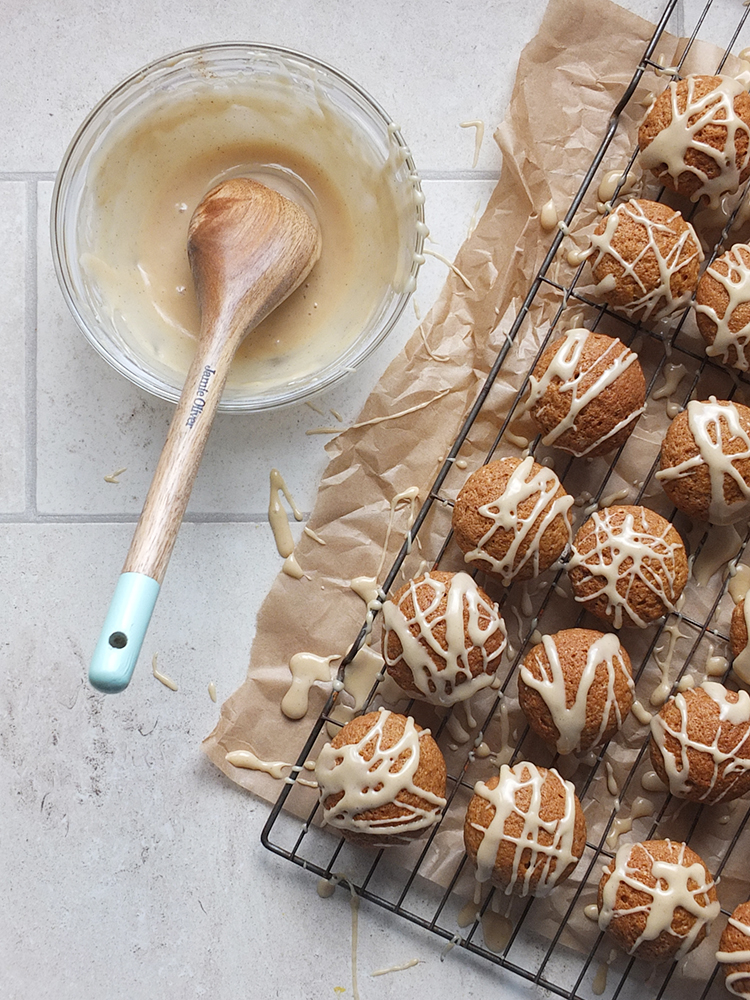 The maple syrup drizzle on these little mini muffins is something awesome, true story. Real Canadian maple syrup is stirred into some icing sugar with a pinch of cinnamon and a touch of Madagascan bourbon vanilla bean paste.
So…. very…. good!
It hardens really well too, so you don't have to worry about sticky fingers.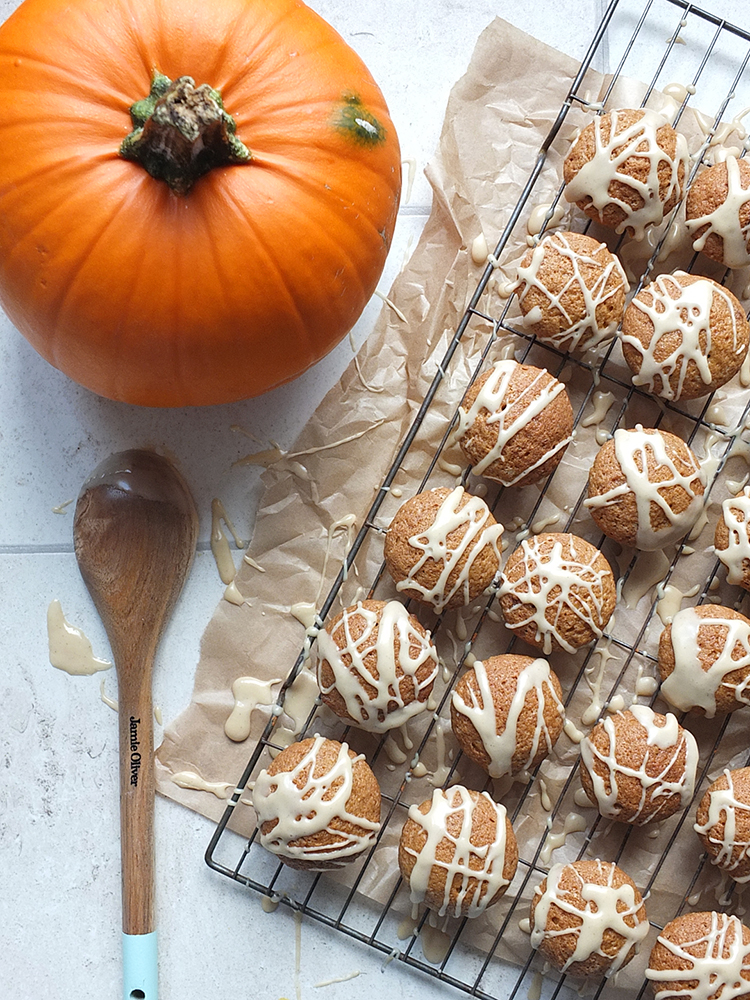 For comparison, the above two recipes are identical except the batch on the left is made with a supermarket pumpkin while the batch on the right is made with my organic veg box pumpkin.
If you can get yourself a pumpkin directly from the grower I'd highly recommend you do that as the colour and taste is world's ahead of what you can get in the supermarket. Failing that, you could always pick up some ready made pumpkin puree and save a bit of time.
As for the Jamie Oliver Bakeware – I'm a convert! With a 25 year product guarantee and a five year guarantee on the non-stick coating, it would seem he's pretty convinced of their reliability too!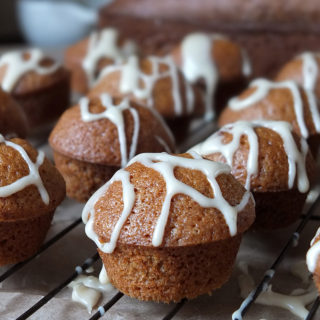 Mini Pumpkin Spice Muffins with a Maple Syrup Drizzle
Little morsels of Autumn infused with warming spices.
Print
Rate
Servings:
48
mini muffins
Ingredients
for the maple syrup drizzle
Affiliate Links
This recipe card may contain affiliate ingredient and equipment links. As an Amazon Associate I earn from qualifying purchases.
Instructions
Preheat oven to 180 C/ 160 C fan and lightly grease your mini muffin moulds with some vegetable shortening.

Whisk together the sugars, sunflower oil, eggs, salt and spices until well combined.

Stir in the pumpkin puree and water.

Sift over the flour and bicarbonate of soda and stir until well combined.

Spoon into the prepared muffin tins (or divide in half spooning half into one tin and the remaining batter into a greased loaf tin).

Bake in the centre of the oven for 20 minutes (60 minutes for the loaf, if making).

Leave the mini muffins to cool for five minutes in the tin before gently removing them and transferring them to a wire rack to cool completely.

Prepare the drizzle by combining all the ingredients together and stirring well. Drizzle over the cooled cakes/loaf and leave to set.
Notes
If you have a ready made pumpkin spice blend use 1.5 tsp that instead of the individual spices listed.
Environmental Information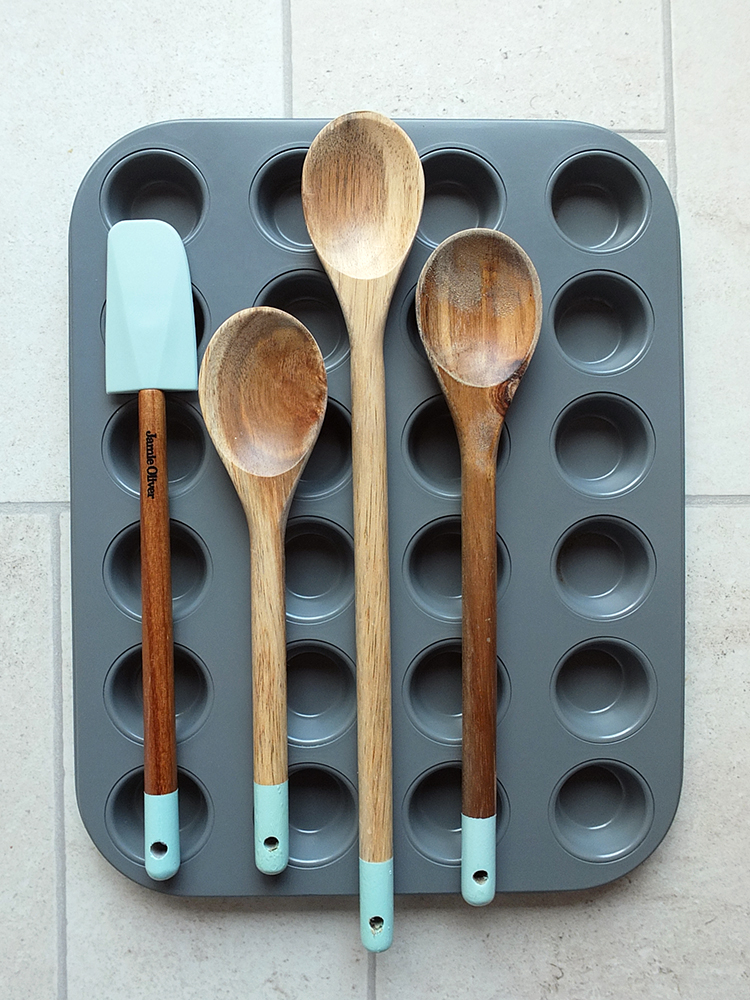 JAMIE OLIVER BAKEWARE
Jamie Oliver spatula set – harbour blue tipped acacia handles £8.49 for set of 2 (at time of writing)
Jamie Oliver wooden spoon set – harbour blue tipped acacia handles £14.99 for set of 3 (at time of writing)
Jamie Oliver 24 hole mini muffin tin – RRP £22, but currently on offer at Debenhams for £17.60 (at the time of writing)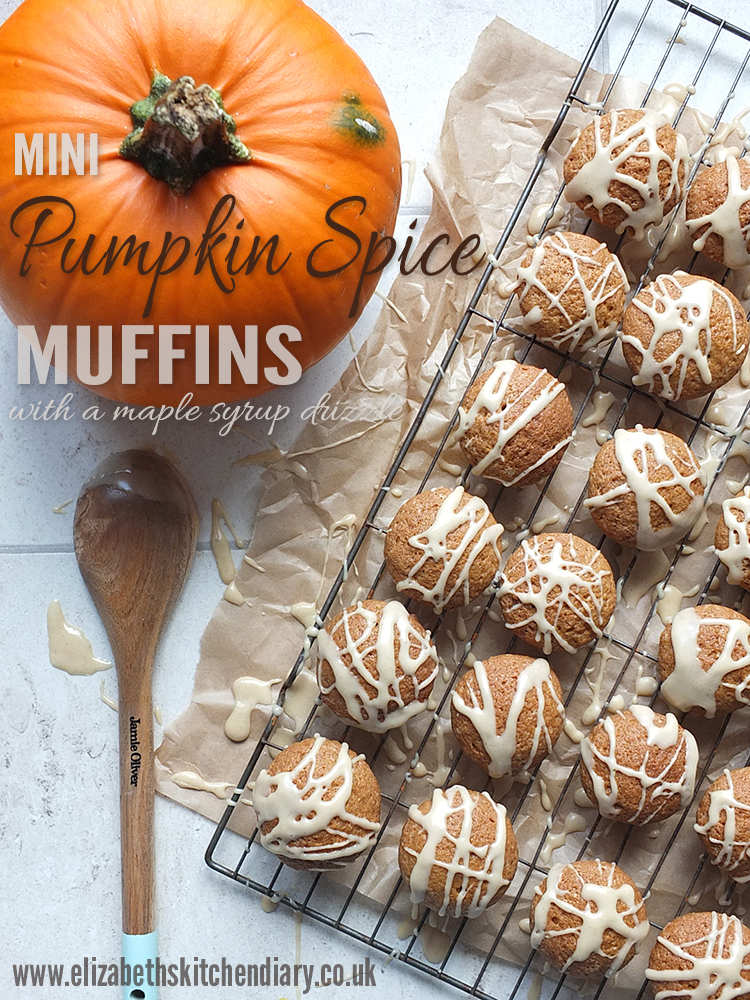 OTHER PUMPKIN RECIPES YOU MIGHT LIKE
Healthy Pumpkin Spice Latte by Hungry, Healthy, Happy
Pumpkin Spice Crumble Muffins by Kerry Cooks
Slow Cooker Pumpkin Spice Pudding Cake by Baking Queen 74
Bacon Pumpkin Bread by Recipes from a Pantry
Carving Pumpkin Tomato Soup with Herbed Croutons by Coffee & Vanilla
Pumpkin Pear Amaretto Trifle by How to Cook Good Food
Pumpkin Cinnamon Rolls by Little Sunny Kitchen
SHARING WITH SOME BLOGGING LINKIES
Treat Petite by CakeyBoi and The Baking Explorer (host)
Recipe of the Week by A Mummy Too
Tea Time Treats by Jo's Kitchen (host), Lavender & Lovage and Travels for Taste
Simple and in Season by Feeding Boys
Disclosure: this is a paid post although all thoughts and opinions expressed are our own. This post also contains Amazon affiliate links (in orange) and if you click through and subsequently make any purchase from Amazon we will earn a small commission. Thank you for supporting the brands who make it possible for me to do what I love: mess up my kitchen and share recipe stories.
[color-box]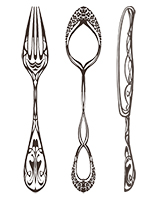 Have you made this recipe?
Take a photo and tag @tangoraindrop or use the hashtag #elizabethskitchendiary and share on Instagram and Twitter. It would make my day to see your creations!
[/color-box]