A review round up of the new things we've been trying out in the kitchen!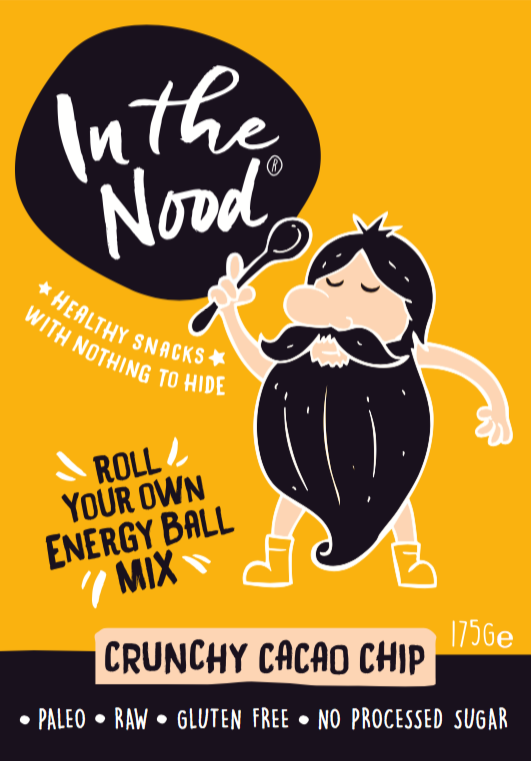 IN THE NOOD – HEALTHY SNACKS WITH NOTHING TO HIDE!
Everything you need to roll your own energy balls without all the faff of having to mix the ingredients yourself. Use these mixes – I was sent the crunchy cacao chip, the orange and cacao and the simply cacao – as they are, straight from the packet, or roll them into balls and chill for half an hour, or use them as a base and add your own extra ingredients.
They're awesome. They're super tasty, deliciously moist, there's no preservatives or rubbish in them and the packaging is vibrant and fantastically fun.
These 175 gram sachets retail for £7.99 and provide seven servings. Stock up on your energy ball mixes here.
---
BIOGLAN SUPERFOODS
Raw Bites – 100% natural raw cacao and quinoa bites with two servings of superfoods in every pack. Tasty, nutritious and only 164 kcal per 40 grams. Retails for £1.99
Organic Cacao – a good source of nutrients and super tasty, but retailing at £6.99 for 100 grams it's rather on the dear side. I made mine into some raw cacao Easter cupcakes.
Supergreens Cacao Boost – my favourite of the three products I was sent to try. Packed full of superfoods and nutrients one 10 gram portion of this delicious chocolate blend provides all the nutrition of 14 servings of fruit and vegetables! I've taken to blending some into my post workout shakes. Delicious and nutritious. Retails for £19.99 for a 100 gram pouch.
---

PURITION NATURAL WHOLEFOOD PROTEIN SHAKES
I've been trying all sorts of different ways to get protein into me lately with my fitness and strength training and I have to say I am rather impressed with this range of natural wholefood protein shakes from Purition. I was sent a sample box of flavours to try and each shake provides about 15 grams of protein in a really rather tasty format. It's not just whey protein like a lot of shakes, there are nuts, seeds and fruits added – it's real food in shake format, and if you don't have a blender powerful enough to blitz up nuts into a drinkable format then these are for you.
The sample box retails for £12.99 for six flavours in single serving sachets, where a 500 gram pouch of your chosen flavour will set you back £22.95 for 10-12 servings. It is rather on the dear side, but you're getting good natural wholefood quality here.
---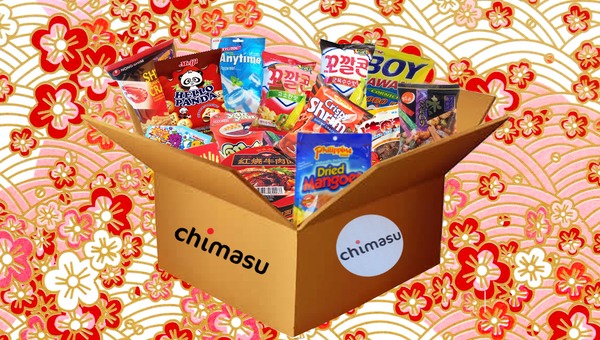 CHIMASU ORIENTAL SNACKS BY POST
Two UK friends who fell in love with oriental snacks while travelling through the Far East have created this super fantastic snack subscription box with all sorts of weird and wonderful things in it. I really do love this box! My youngest and I sat one night watching cartoons and nibbling our way through this box of unusual goodies which included teddy bear shaped marshmallows, awesome little sweeties and a savory snack blend that actually contained real, whole, dried fish (true story – see my Instagram post!).
Subscriptions start from £14 but the folk behind Chimasu have kindly provided a £6 money off code for my readers if you want to try this box yourself. Simply enter KITCHENDIARY upon checkout. Offer expires on the 9th of May 2016. Visit their website to find out more.
---

BEAR ALPHABITES
BEAR Alphabites are made using natural ingredients and claim to be the only kid's cereal with absolutely no refined sugar, salt, artificial colours or flavours – meaning I'm quite happy for my children to eat them. They are high in fibre, vitamins, minerals and amino acids and my kids love them. They're available in two tasty recipes: Multigrain and Cocoa Multigrain. Personally, I thought they tasted a bit cardboardy but I'm not a fan of any breakfast cereals (I'm a fruit and yogurt kinda gal) but my cereal loving kids devoured both boxes with glee.
These cereals retails for £2.69 for a 375 gram box and are available at most supermarkets.
---
YUM CHA INSTANT ICED TEA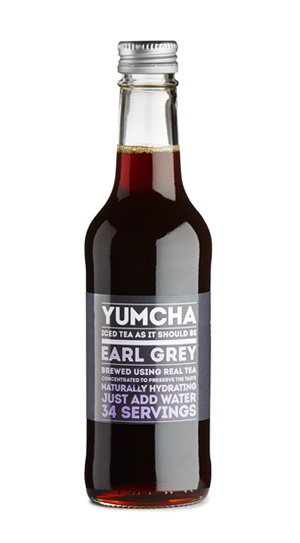 When I was a girl my friend's Mum made the best iced tea in the entire world. Ok, at that time it was the only iced tea I'd ever tried, and I've been searching and searching for a recipe which compared.
This instant iced tea from Yum Cha comes quite close. Made with Earl Grey tea, England's favourite tea with its distinctive bergamot orange scent, you simply pour two teaspoons of the liquid concentrate over some ice, add water, and away you go with your refreshing instant iced tea drink.
This tea retails for £3.95 and provides 34 servings – that's only 11 pence per glass!
You can buy it from Amazon.
They've also sent me their sour plum iced tea concentrate to try and I'm quite keen to turn that one into some sort of grown up cocktail, but I know very little of mixing drinks. Any suggestions?
---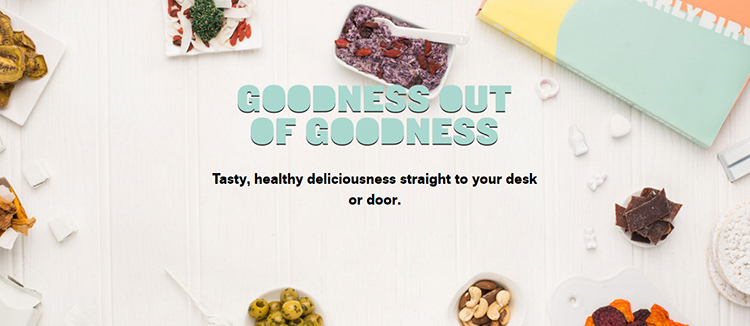 EARLYBIRD SNACK SUBSCRIPTION BOX
This is a new snack delivery service which provide you with with four snacks and one specially boxed tea delivered straight to your desk or door every week. All of their snacks are completely free from refined sugar, gluten, artificial preservatives and flavours and most are also vegetarian, vegan, raw and dairy free. You simply tell them what you like/dislike, and they'll tailor a box specially for you.
Subscription boxes from Early Bird cost £4.95 and each snack is of a good size and decent calorie content too. My favourite of the four snacks I was sent was the Chestnuts by the Fire: crunchy blanched hazelnuts and chewy, naturally sweet sultanas combine perfectly with the warm and spicy chestnut cinnamon bites. Super scrummy!
---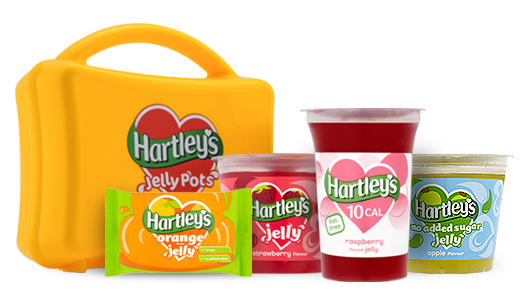 HARTLEY'S JELLIES
I confess that despite my best attempts at healthy eating I do have an incredible sweet tooth. Sometimes, after a meal, I want to finish off with something really intensely sweet, but as I'm trying to be good I don't want to blow my sensible eating program on an entire slice of cake or sticky toffee pudding.
Hartley's 10 calorie jelly pots are my go-to sweet snack when I'm needing that sweet fix. Each tub has 145 grams of jelly in it, meaning there's a lot of back and forth spoon action for that mere 10 calories. The time it takes to eat each one makes you feel like you've had a proper, satisfying pudding – and there's no problems if you want seconds!
My favourite flavours are the blueberry & blackcurrant and the orange one. These jellies are always in my fridge. As for the fruit in jellies? Too many calories and the fruit means the jelly doesn't set properly. Even my kids wouldn't eat these, but the 10 calorie ones rock.
I usually buy these from my local Tesco on offer – six for £4 or so.
---

ABSOLUTE SPICE
If you love spice and flavour like I do you'll know how important it is to use fresh herbs and spices. Absolute Spice have a range of over 100 herbs, spices and spice blends with free shipping on orders over £30. They deliver worldwide, and their spices some in little bags, meaning less packaging waste.
Get 10% off your first order by using the code FIRST10 at checkout.
---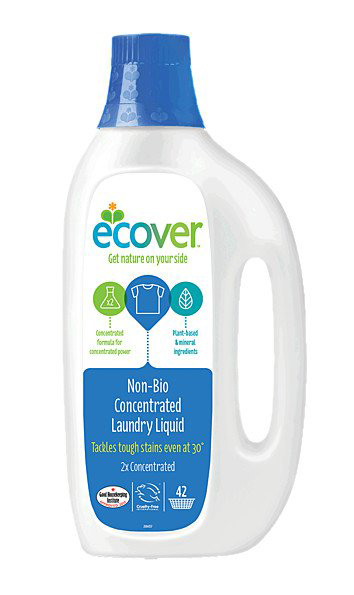 ECOVER #LIGHTENTHELOAD
There are five of us in this house which means that the washing machine is nearly always on the go.
Ecover recently sent me some of their Non-bio Concentrated Laundry Liquid to try along with a bottle of vinegar and some handy tips on how I could #LightentheLoad.
First, I poured the vinegar into my washing machine and let it run on empty to give it a good clean. Did you know that you should do this at least once a year? I had no idea!
Next, I tried their laundry liquid. I tend to stick with the same non-fragranced non-bio powder, so imagine the delight of my family when they were handed their first lot of clothes washed with this gorgeously perfumed liquid. It was my teenage son who went on about it the most – he thought it was fantastic!
Me, I was just happy that the clothes were clean and that the liquid concentrate still worked a treat at 30 degrees.
This laundry liquid, retailing for £5.50 for 1.5 litres, is available online or at many leading retailers.
Elizabeth's Kitchen Diary was sent the above items for review purposes. This is not a paid post and all thoughts and opinions expressed are our own.