Yell's most northerly beach.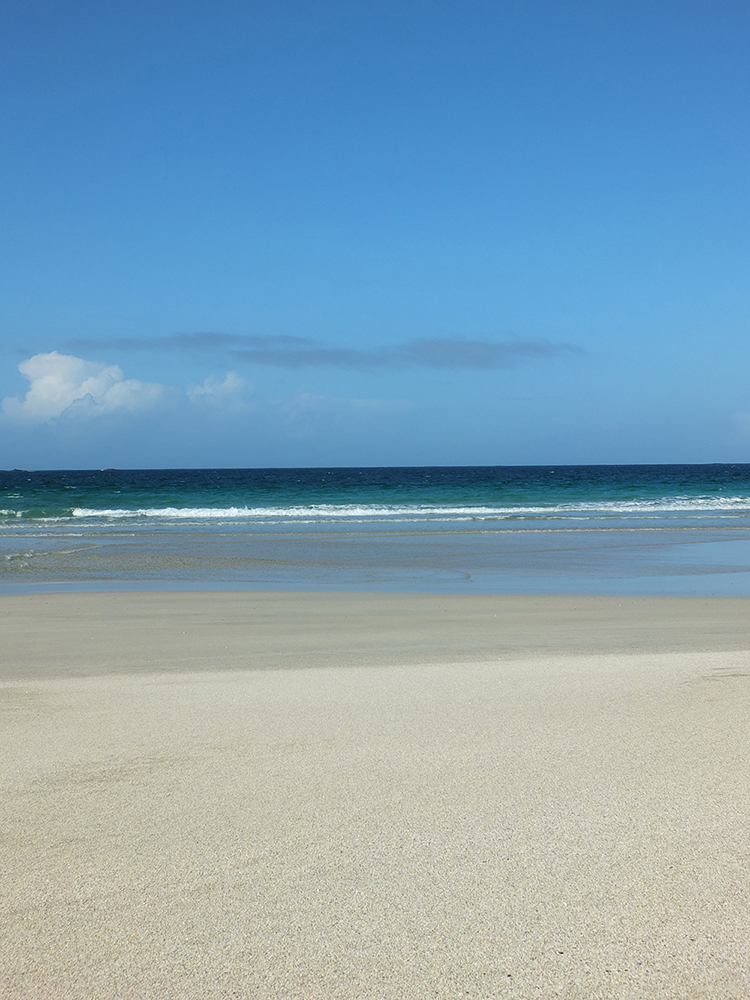 Nothing beats a beach day, really.
Especially when you're seven and you've just spent the last hour sitting on a couch playing on your Mum's iPad while she tosses battle ropes, swings kettle bells and Spiderman walks up the village hall you're in. She's doing some sort of bizarre fitness training you aren't even remotely interested in.
But afterwards she asks: "Do you want to go on an adventure?" and you're all like : "Yea, ok. <shrug>
And you go to the beach.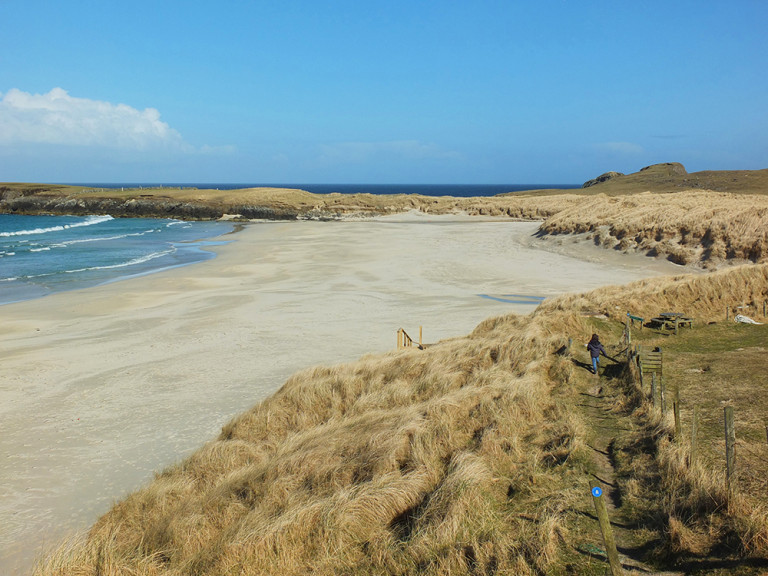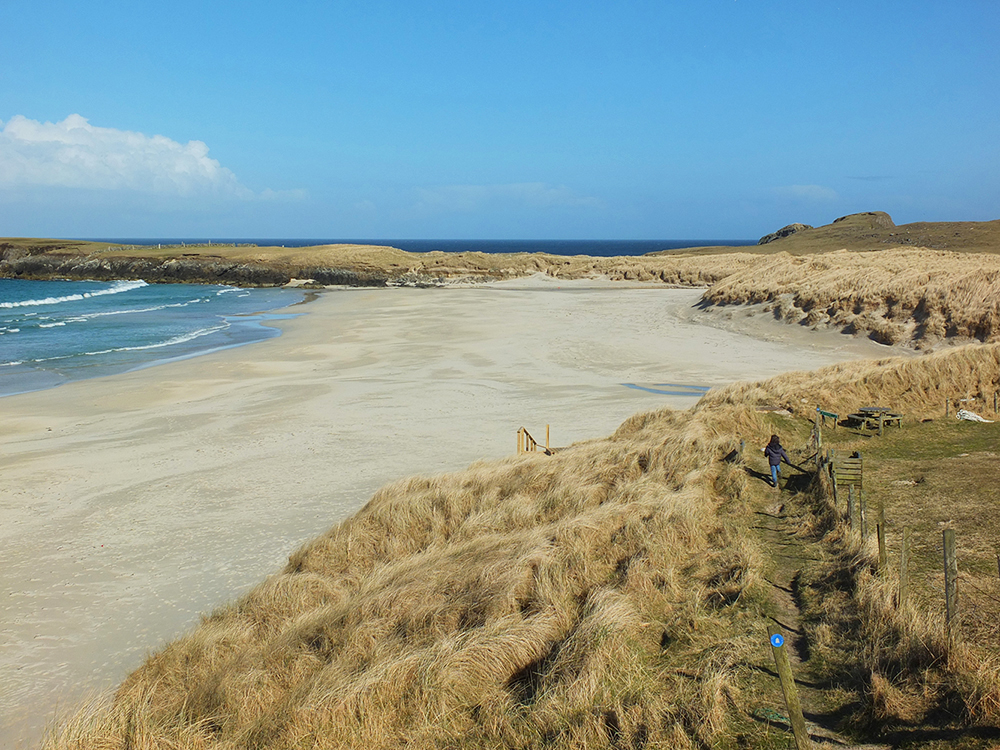 The Breckon Sands are located on the island of Yell, Britain's second most northerly island at 60 degrees north, and they're one of Yell's most spectacular beaches.
On this sunny Saturday afternoon this 290 metre stretch of sand could almost be mistaken for being somewhere in the Caribbean if it weren't for the cold wind.
There are lots of places to explore at the Sands of Breckon – there is evidence that this area had been inhabited 4000 years ago (the ruins are still there) – and we spent several hours wandering around. We even found a geocache by accident.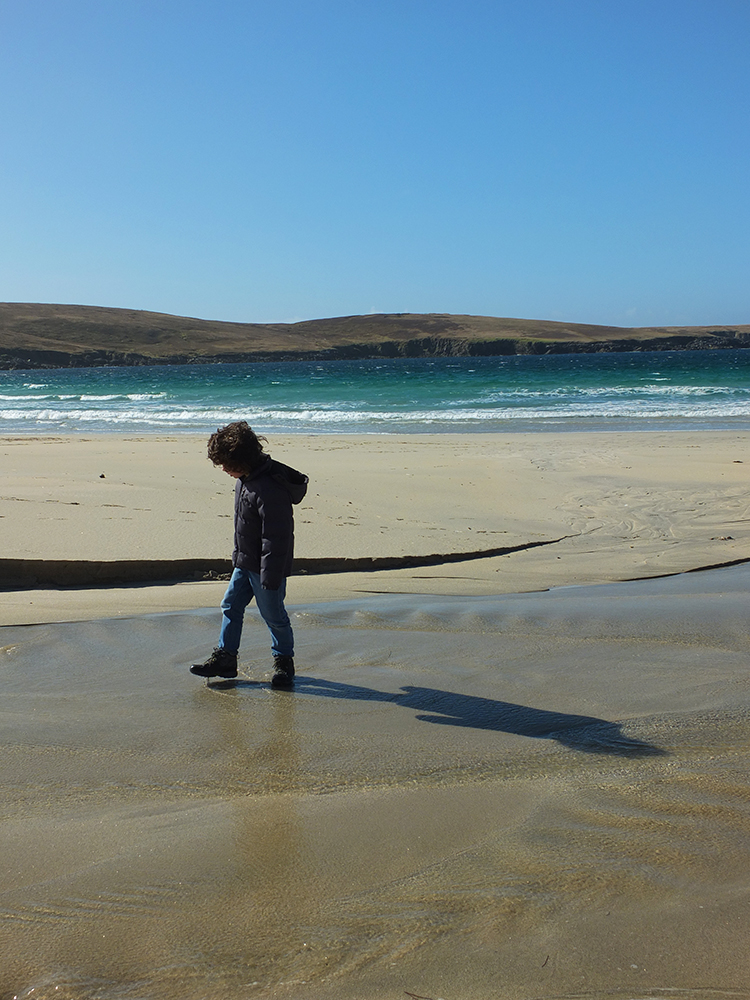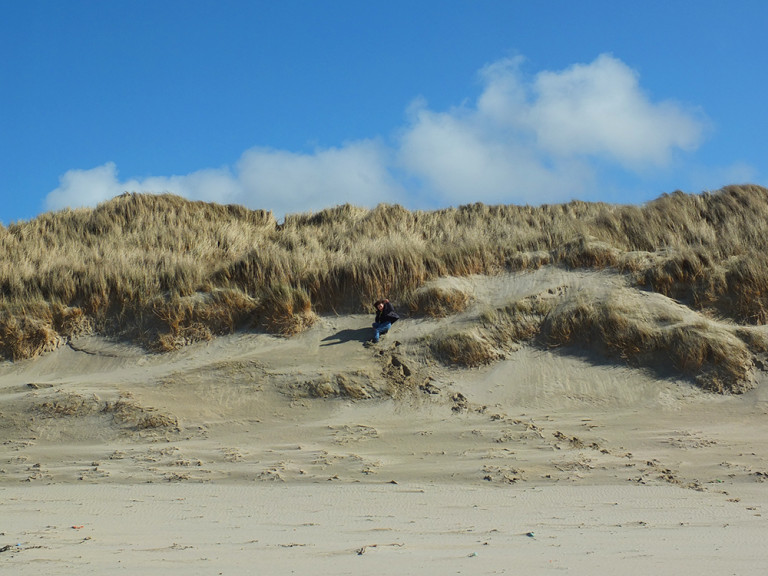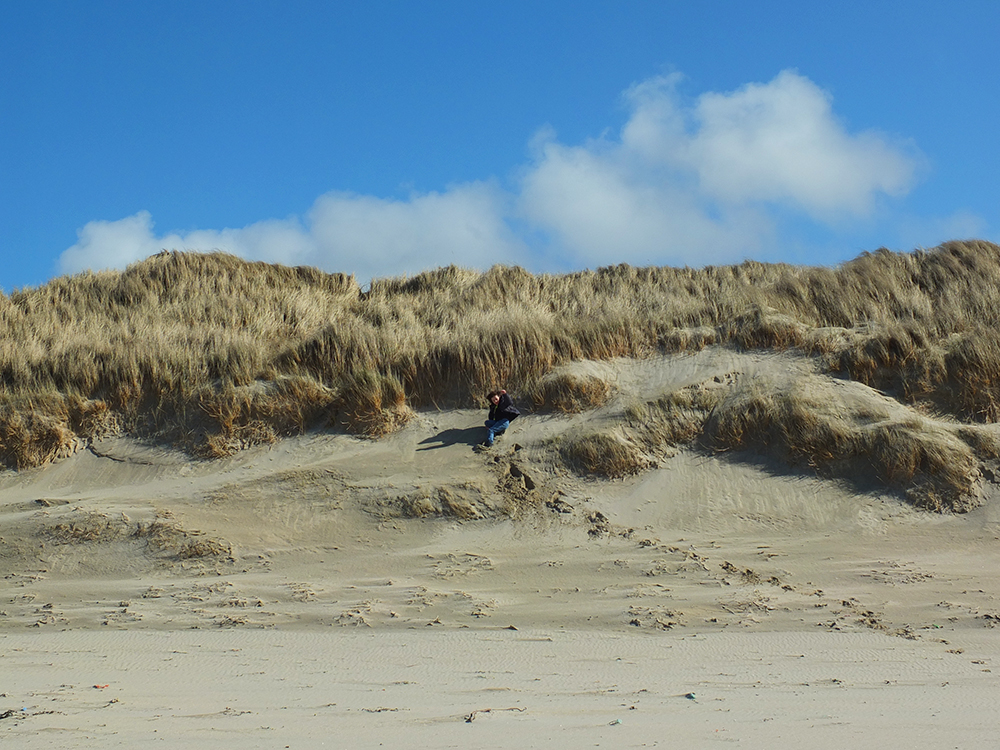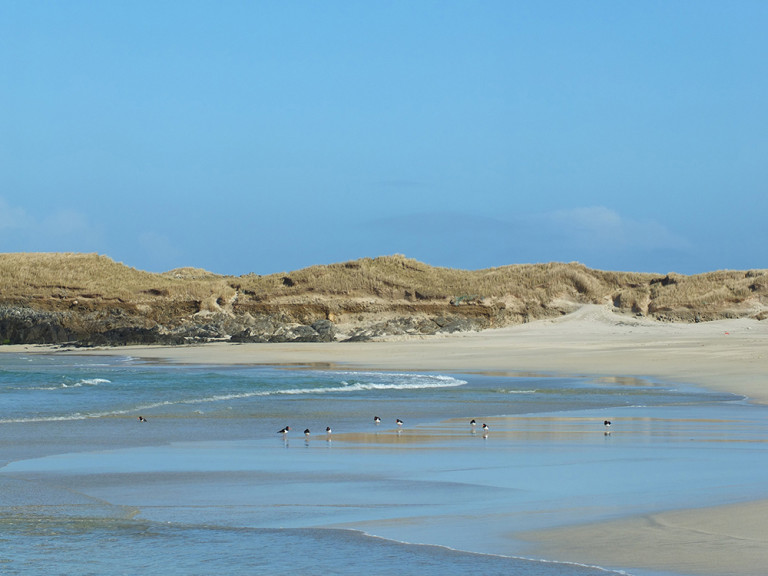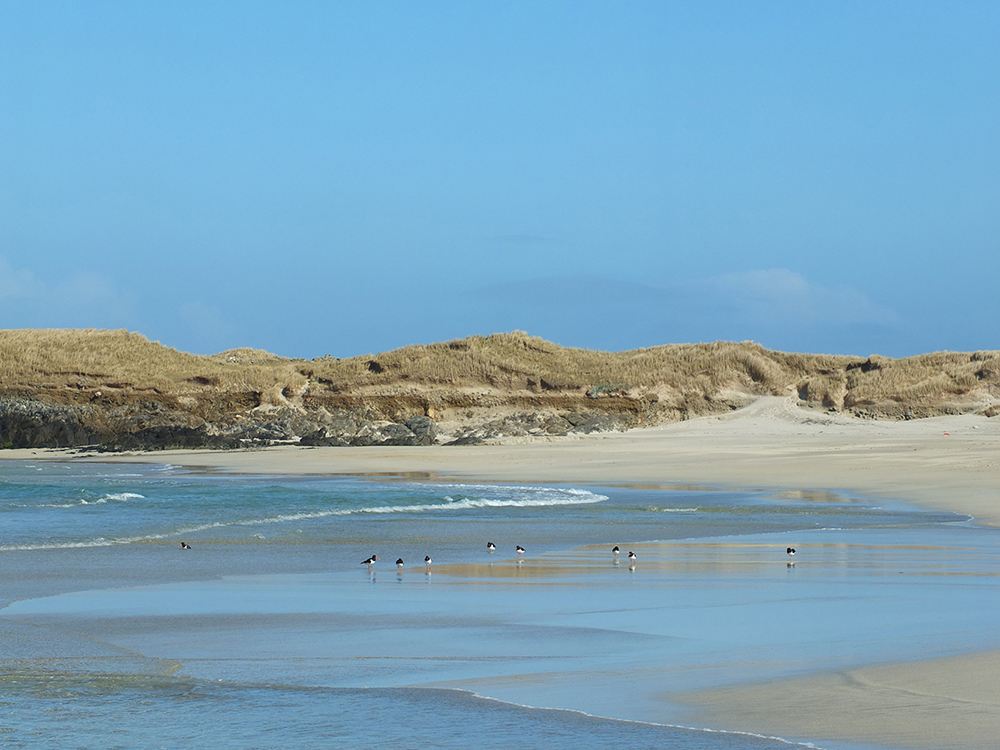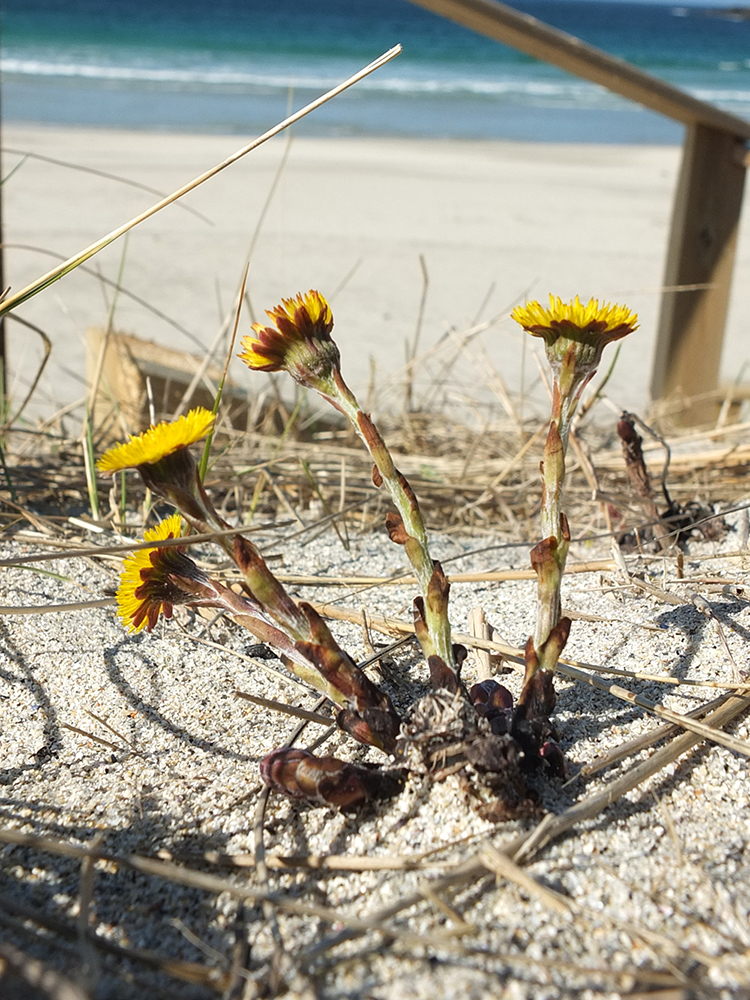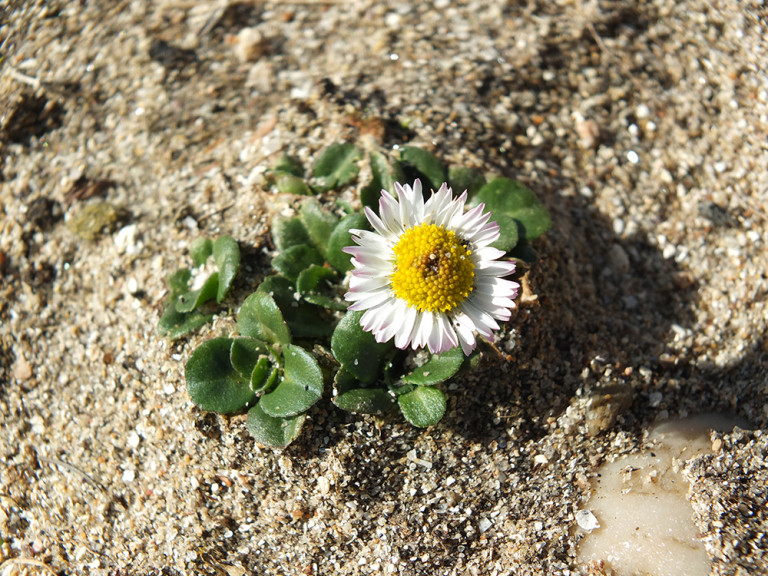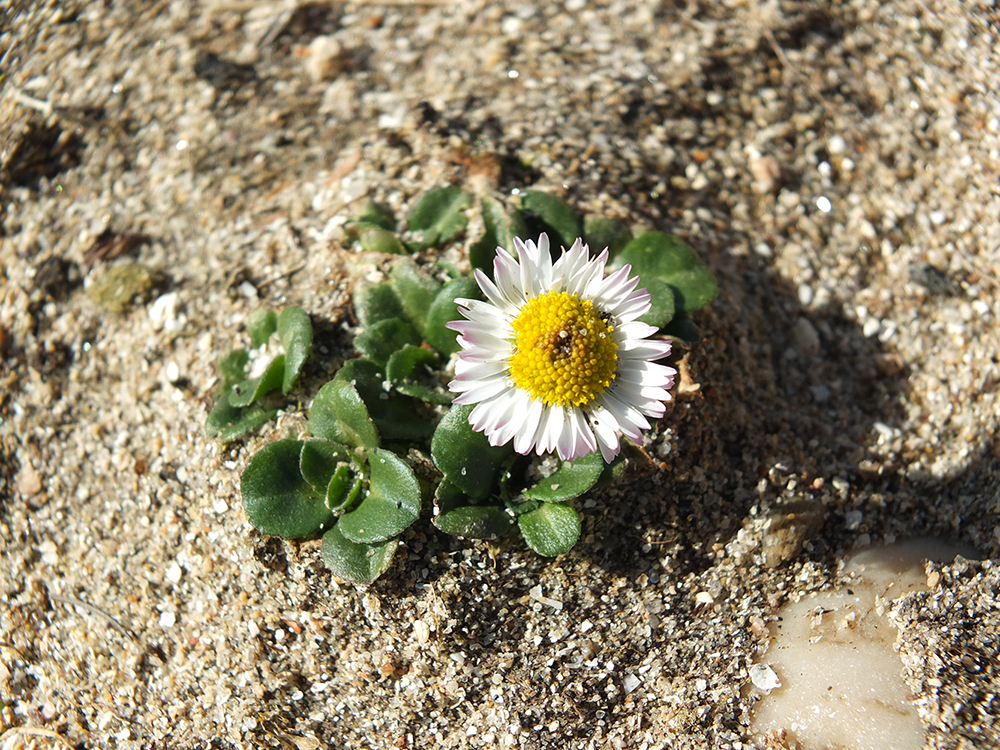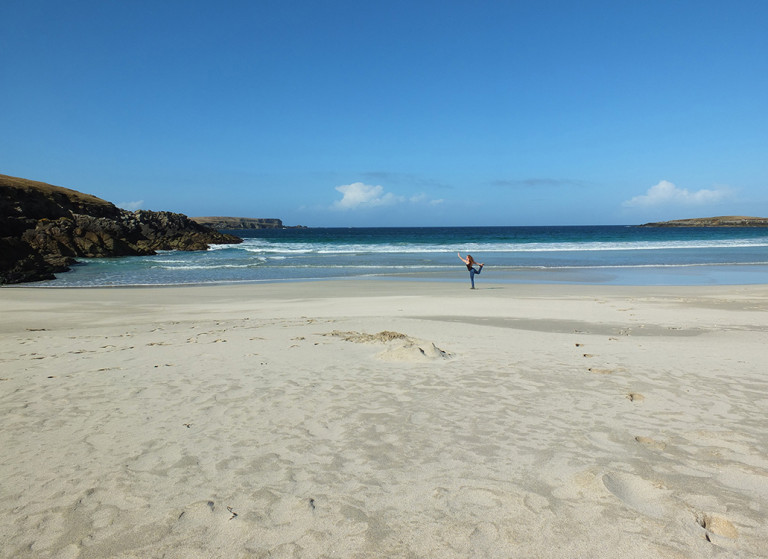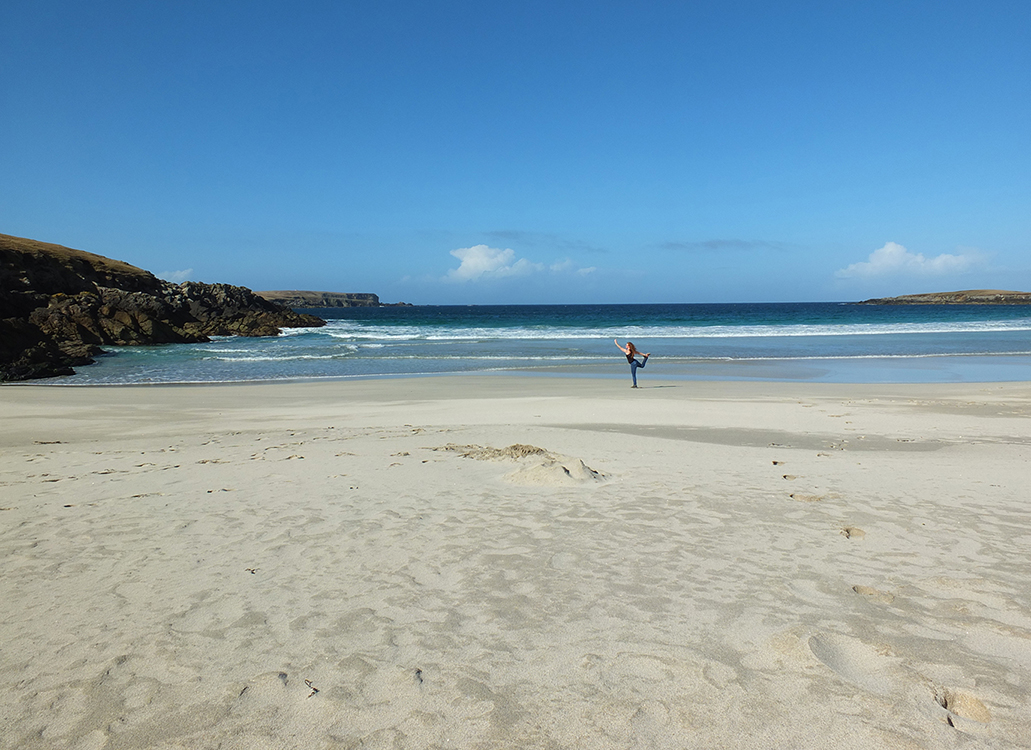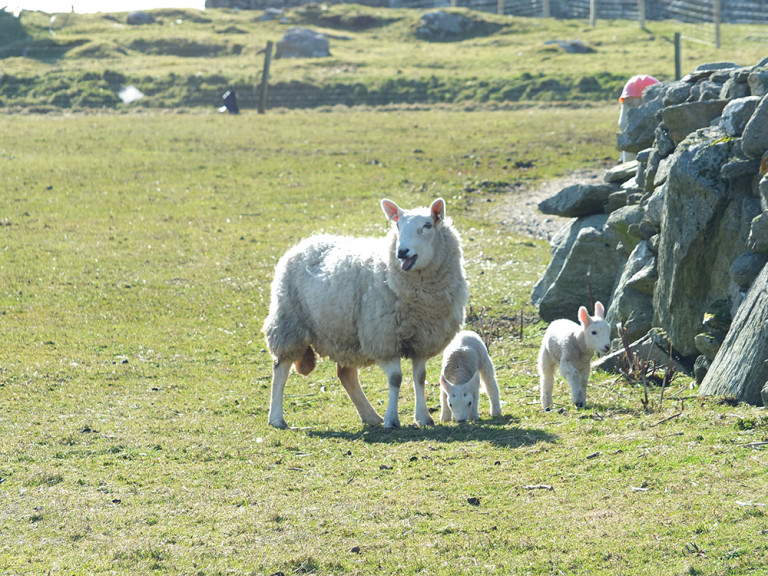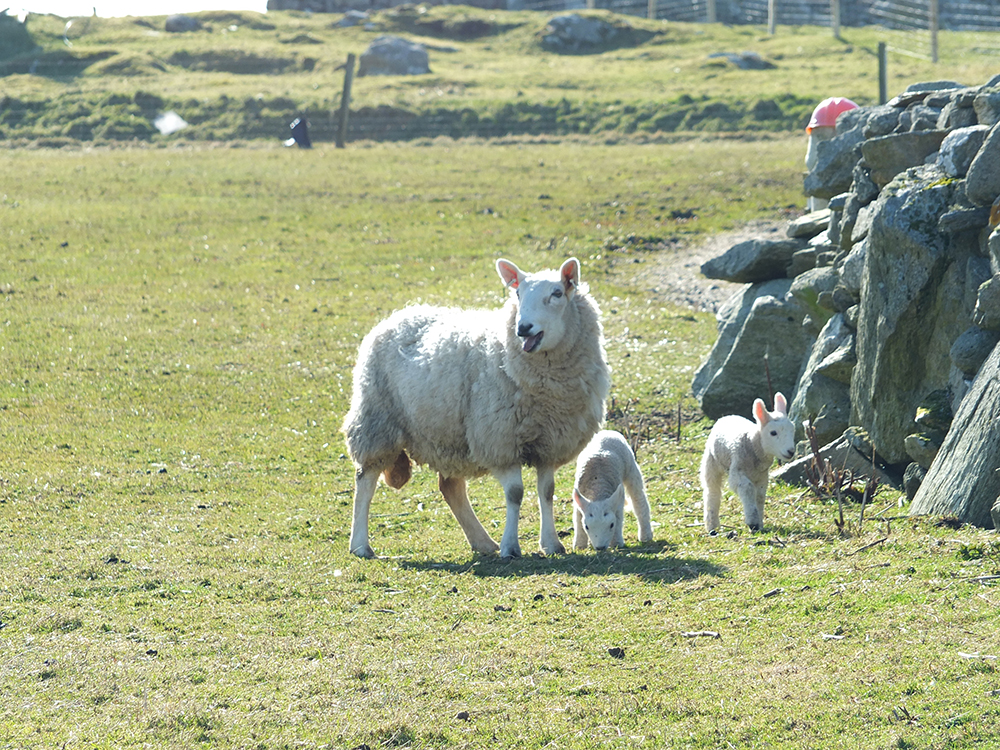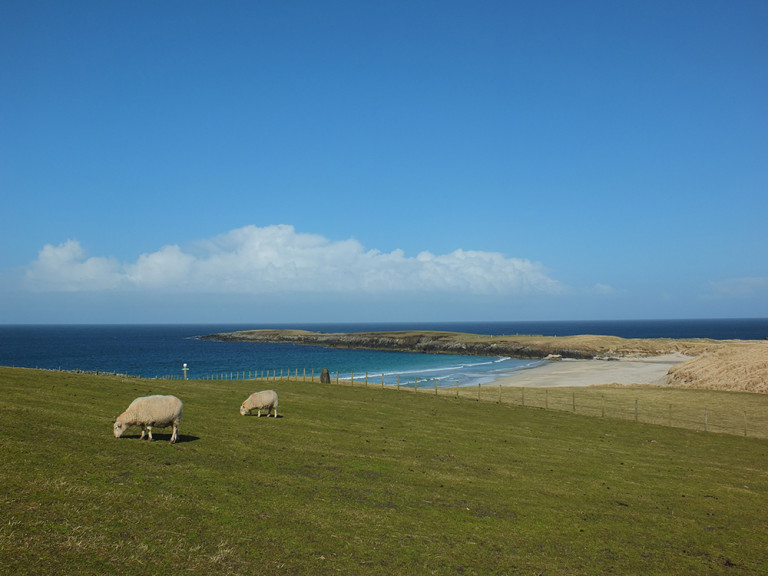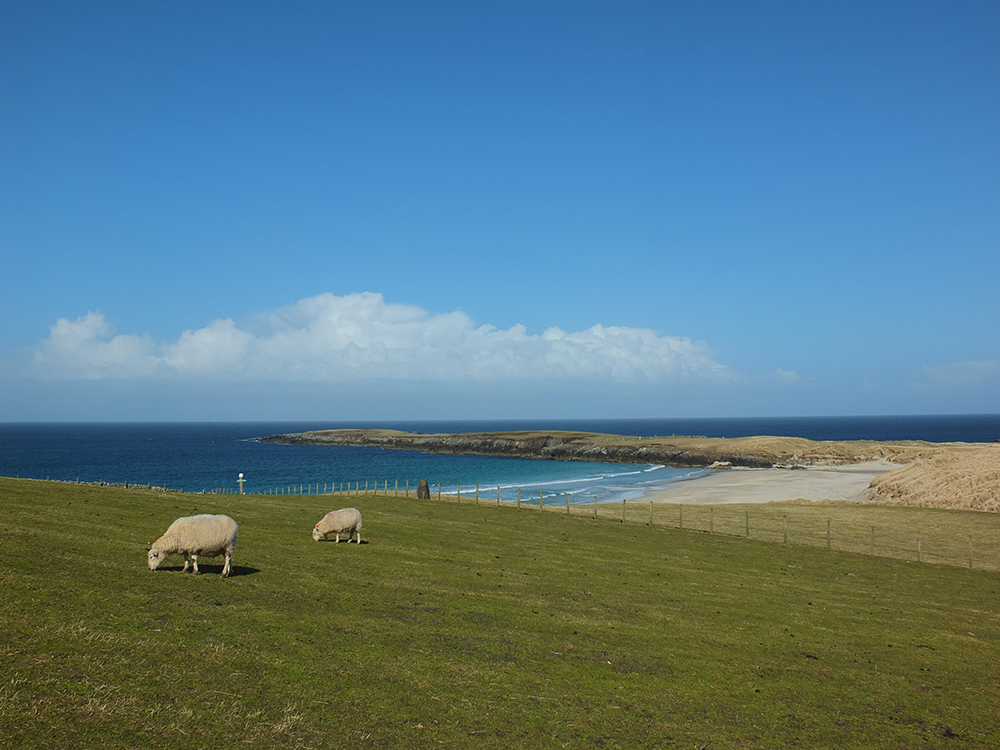 All in all it was a pretty fantastic way to spend a lazy Saturday afternoon during the Easter holidays. We saw some of the first signs of spring – yellow colts foot growing in the sandy dunes, the first dog daisy of the year (we love these little tiny daisies!) and the first two lambs of the year.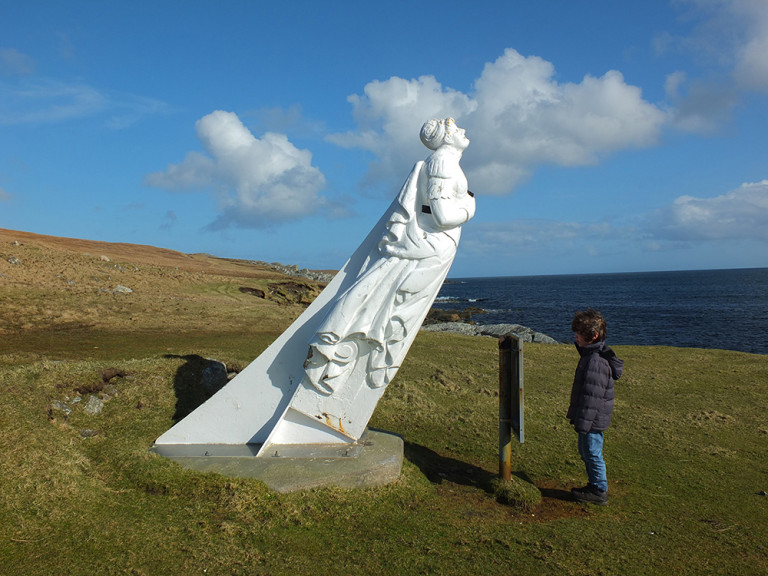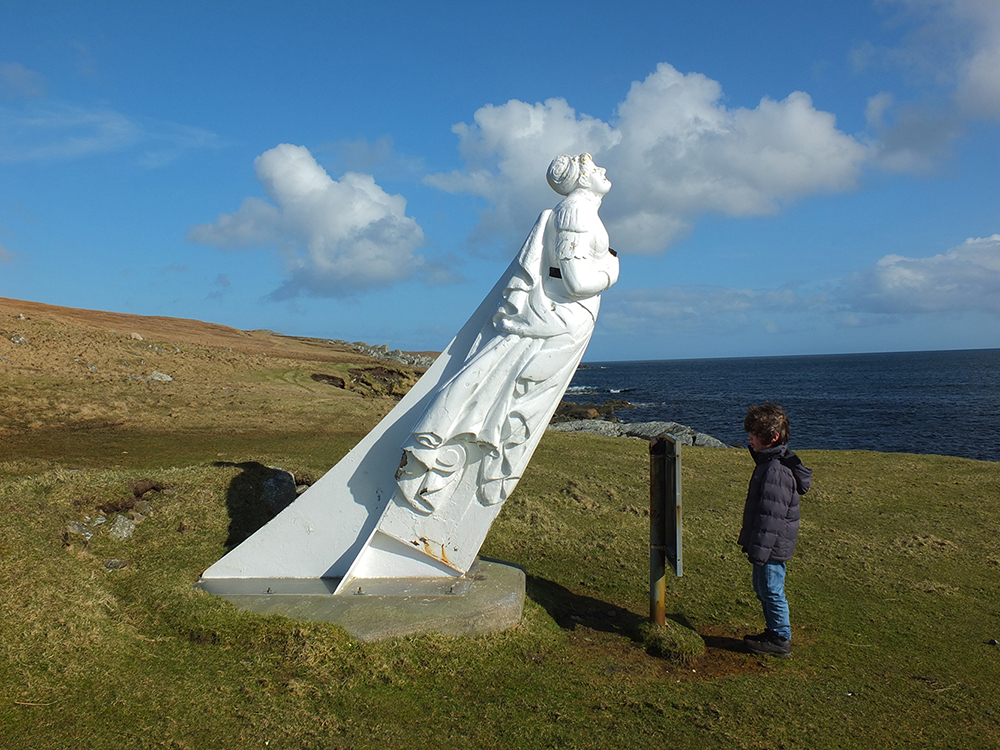 Afterwards we paid a visit to The White Wife of Otterswick, the restored figurehead of a German barque which was shipwrecked off the shores of Yell in 1924 which now stands watch over the area of sea where the ship sank.
A magical afternoon.
Oh, there was a haunted house too, but that's another story for another day.