My current Food Cycle sponsor total: £110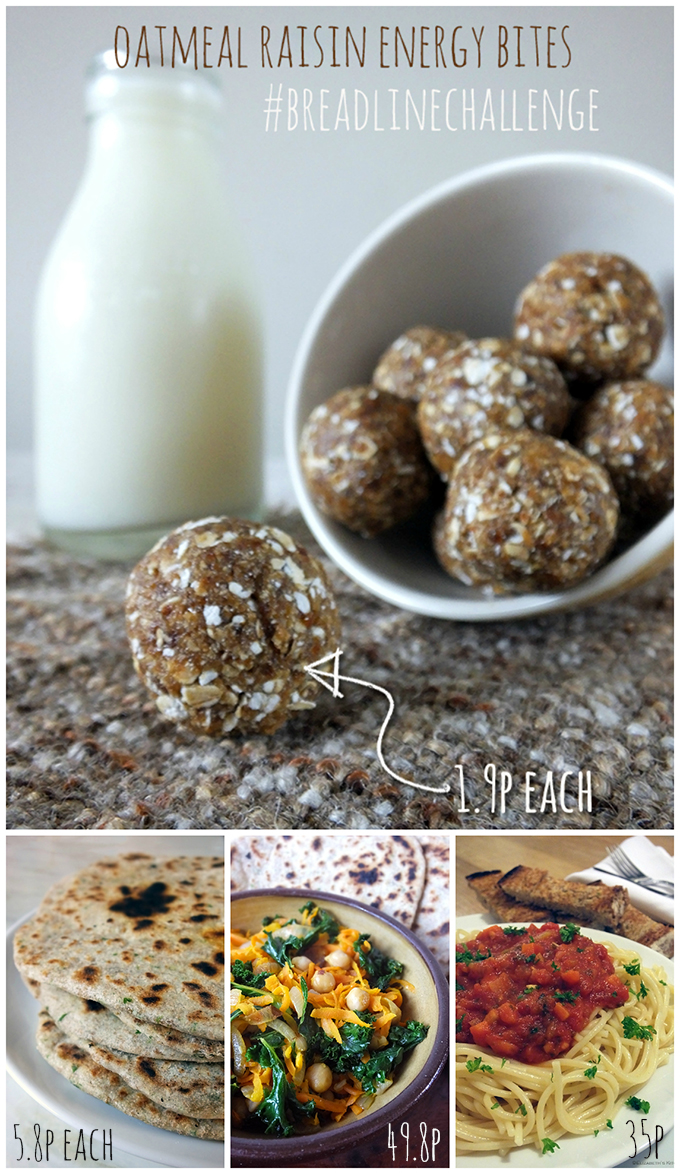 7:00 am wake up abruptly from a sharp kick in the back from the five year old. Ok, I'm up! Last night's weird dream: I'd been elected, without my consent (like some bizarre Hunger Games draw) to become the next Queen of the UK. I was devastated; I didn't want to be the Queen!
7:30 Coffee! Sweet, sweet life giving blessed coffee! (3.6p) (refer to the Breadline Challenge Day 1 – Caffeine Withdrawal)
9:00 An hour's yoga stretching. Not fancying stodgy porridge after my workout so I'm going to attempt some oatmeal raisin energy bites (an idea that struck me while I was attempting the camel pose – my goodness some people are bendy – not I!).
10:30 These energy bites aren't bad! The batch made 12 but I've only managed to eat half of them before they became overly sweet. Going to pop the rest in the fridge for nibbling on through the day when I need a boost. At 1.9 pence per bite, that's not bad. They could use some walnuts, a bit of cinnamon and some flax seeds, but they're not in the budget. Used 1/8 of a stock cube to add some salt to them since there was no money in the budget for salt this week. Breakfast total for 12 energy bites washed down with 200ml skimmed milk = 35.9p Each bite contains 49 calories (according to the nutrition label which doesn't seem to be showing up on my recipe plugin!).
10:50 Just received an encouraging comment from a Food Cycle user on yesterday's blog post. Thank you!
12:45 Starting to get a pick peckish so I'll start lunch now. I've got an idea for flatbread which might just work, and I fancy making some garlic and ginger chickpeas with kale.
These flatbreads were so yum! Again I used some crumbled vegetable stock cube instead of salt, but it works. It makes five (29p in total) but just one of them with my chickpea dish filled me up. Grand total for lunch: 55p and I'm absolutely stuffed. Going to save the flatbreads for later, and I've an idea to use one of them with tomorrow for lunch…
The garlic and ginger chickpeas were quite tasty too, lots of different textures and flavours. This went down really well. If I had more ingredients to work with I don't think I'd change this recipe at all, except maybe to slice a fresh red chilli over the top as a garnish.
1:45 coffee break!
15:50 the kids have eaten the rest of my energy bites when they returned from school. That's my food!!
16:25: Just about to make tea and the cat is nagging to be fed her afternoon sachet of wet cat food. Realize I spent more on cat food and toilet paper this week than I did on my own food budget. Planning a spaghetti recipe with garlic bread. My brown bread is three days old now and it's getting a bit… meh. I'm going to freeze the rest in slices, defrosting them if/when I need them.
I only made one serving of the recipe below for myself, but I made the whole batch of tomato sauce. Reserving the other half of the sauce to use tomorrow.
I relied on the services of a food bank, once, back in Canada.
I was in my very early twenties and had just moved to a new city. I'd gained part time employment at a fast food restaurant (something to tide me over until I found a decent job) and I had three flatmates. One (my boyfriend at the time) was fresh out of nautical college and was looking for employment and the other two flatmates were working full time and part time respectively. We pulled our resources together to pay the rent and do our food shop.
The full time earner was then made redundant. My meager part time wage and the part time wage of the other flatmate weren't enough to pay the rent and feed us all, and the money soon ran out. We made the difficult choice to go to the local food bank.
It was absolutely humiliating. I don't think I've ever felt as ashamed as I did that day, queuing up for food. We were each handed carrier bags and told to fill them, and we did, but without much thought as to what was going in them. We just wanted to leave.
I remember there were a lot of stale baked goods donated from supermarkets. There were things in tins, and little bags of salt and sugar. I remember thinking how silly it was that we were given a little baggie filled with salt. I now understand. What I would do right now for a little baggie filled with salt and another with sugar!
We vowed we would never speak of that trip to the food bank (sorry guys, I just have, a little bit publicly too!). The very next day my boyfriend got a job with a large shipping company. A full time wage, a month at sea followed by a month at home. Our income went straight to middle class. Two weeks later I got sick of working at this fast food chain (I really, really hated it) and I applied for a job at a business that I really wanted to work at who wasn't currently hiring. They hired me anyway. I worked for them for two years until my (then) boyfriend dumped me for his ex and I immigrated to Scotland, setting up a job beforehand with the experience I'd gained from the job I'd landed after that food bank trip.
You never know which direction life will take you.
Today I spent a total of £1.40 on food and drink for myself. I finished up the last of my milk with my dinner (6.6p) and I still have a slice of bread and some carrot sticks for later if the hunger pangs start late at night. Calorie intake for today was much better than yesterday, around 1750.
If you are new to this series of blog posts this week, from the 24th-30th of November 2014 I am taking the FoodCycle Breadline Challenge. This challenge, designed to raise awareness of food poverty in the UK and help raise vital funds for the Food Cycle food hubs, asks us to live off of only £2-10 per day (per person) for food and drink. Although we are a family of five, I am taking this challenge on my own, with an entire shopping budget of only £14-70. I will be blogging recipes, tips and thoughts throughout the week. You can sponsor me over on my Virgin Money Giving Page. A great big thank you to everyone who has sponsored me already, I am very grateful!
PLEASE SPONSOR ME ON THE #BREADLINECHALLENGE VIA VIRGIN MONEY GIVING
Elizabeth's Kitchen Diary with match, pound for pound, up to £200 the amount raised for Food Cycle via my Virgin Money Giving Page to donate to the Shetland Food Bank for their Christmas Food Parcels. Around 60 Shetland families will be supported by these food parcels this festive season.
About Food Cycle:

Food Cycle is a UK charity that combines volunteers, surplus food and spare kitchen spaces to create tasty, nutritious meals for people at risk of food poverty and social isolation.
£50 will help them serve healthy, nutritious three course meals for 100 people. Follow @FoodCycle on Twitter using the hashtag #BreadlineChallenge to keep up to date.
As this is a collection of very frugal recipes, I am linking them up with Credit Crunch Munch, a frugal food blogging challenge by Camilla at Fab Food 4 All and Helen over at Fuss Free Flavours. This month it is guest hosted by the lovely Alida over at My Little Italian Kitchen.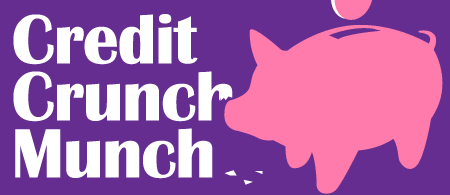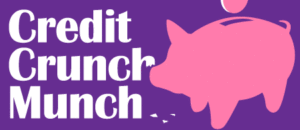 If you want to be kept up to date on my recipes, occasional craft tutorials, adventure stories and giveaways then please subscribe to my weekly newsletter; it gets sent out every Monday morning if there is new content. Your email address won't be passed on to anyone, you will never be spammed and you are free to unsubscribe at any time, no questions asked. Make sure you confirm your subscription or you won't receive the newsletter – if it hasn't arrived check your junk mail folder.
[wysija_form id="1″]