Food Cycle fundraising total so far: £90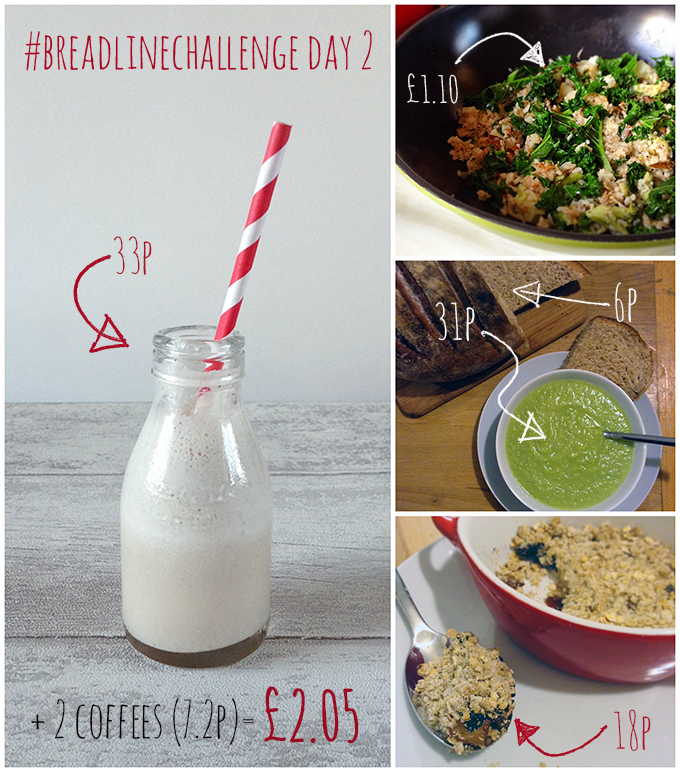 I really struggled yesterday. I knew I loved my coffee but I had no idea I actually had a physical addiction to it. That was quite an eye-opener. I managed the whole day yesterday with no caffeine but my work suffered. I have a lot of freelance writing to be catching up with this week and it was such a struggle to form each individual sentence yesterday. I'm sure yesterday's blog post on the challenge was a jumbled mess!
So, I've swapped some of my rice and minestrone (my husband scoffed two portions of it yesterday for his lunch!) for enough coffee to last me through the week. At 3.6 pence per cup it will still be within the £2.10 per day breadline challenge budget. I will address this caffeine addiction at a later date.
Now – on with today!
7:45 Wake. Kept hitting snooze because despite a full night's sleep I was knackered. The prospect of coffee revived me. I was that tired that I was going to give up my morning exercising for the rest of the week until this challenge was finished. After a few sips of coffee I could feel the brain fog lifting and my mind felt sharp as a pin again.
9:00 Dropped the kids off at school and did an hour's kenpo (a Japanese martial arts exercise video).
10:15 Breakfast: after a heavy workout the last thing I want to do is fill my belly with stodgy porridge, so I liquefied it. I upped my daily budget of fruit (I'm not going to have enough fresh fruit for every morning this week now) and blended it with milk and a spoonful of porridge oats. Total cost for this delicious, ice cold reviving drink: 33p. Feeling on top of the world. I can do a full day's work now.
12:00 Stir fried the leftover Shetland smoked peppered mackerel rice from yesterday with a handful of kale and oh… my…. goodness it's so good! A big hearty plateful too. Just what I needed after that morning workout and a smoothie for breakfast. I didn't blog the recipe yesterday as my evening, lack of daylight Instagram snap wasn't particularly attractive, but after throwing in a handful of kale this dish transformed.
1:30 another cup of coffee bartered with the hubby. 3.6p
3:30 Getting hungry, but still feeling well and alert. Got plenty work done today.
4:30 Making the rest of the family dinner. This doesn't feel particularly fair me chopping up all their lovely vegetables for their pasta ragu dish. Initially my husband was going to do the cooking for the rest of the family while I was on this challenge, but come the day before he asked if he could donate extra to the challenge fundraising if I cooked for them. I agreed. They finished off most of DD's birthday cake this evening. I hid in the other room.
5:30 Tucking into my own dinner – broccoli and cauliflower soup for one. This wasn't that bad actually, and served with a generous slice of brown bread (3p – I'm saving another slice for later tonight to stop the hunger pangs if they start again like they did last night) it was filling enough to stop my stomach from grumbling.
7:00 Making an experimental fruit crumble. No butter, no sugar… not sure how well this is going to turn out but we'll see. I reckon finely chopping the raisins might give it some sweetness and the liquid from the frozen fruit defrosting might give it a nice texture?
9:00 Fruit crumble is a bit dry, but it's sweet and edible and it's something to boost my calorie intake, especially after this morning's work out session.
All in all it's been a pretty good day. As you can see, I haven't stuck with my meal plan (published on Sunday). I hate meal planning! Probably won't stick to tomorrow's plan either.
I'm not getting enough calories. Although I am eating enough fruit and vegetables, and I am probably doing ok in the nutrient department, I am not eating enough calories. I do need to shed some weight so I've got reserves, but this sort of diet definitely isn't sustainable, especially since I'm aiming to exercise pretty heavily for an hour each day. I'm finding the nutrition guides provided my by recipe plugin very helpful, so add about 300 extra calories to what it says above for the recipes and today I only ate 1452 calories (Edit: for some reason the nutrition label isn't working… bah!). There is a low level hunger thing going on which I am getting used to.
If you are new to this series of blog posts this week, from the 24th-30th of November 2014 I am taking the FoodCycle Breadline Challenge. This challenge, designed to raise awareness of food poverty in the UK and help raise vital funds for the Food Cycle food hubs, asks us to live off of only £2-10 per day (per person) for food and drink. Although we are a family of five, I am taking this challenge on my own, with an entire shopping budget of only £14-70. I will be blogging recipes, tips and thoughts throughout the week. You can sponsor me over on my Virgin Money Giving Page.
PLEASE SPONSOR ME ON THE #BREADLINECHALLENGE VIA VIRGIN MONEY GIVING
Elizabeth's Kitchen Diary with match, pound for pound, up to £200 the amount raised for Food Cycle via my Virgin Money Giving Page to donate to the Shetland Food Bank for their Christmas Food Parcels. Around 60 Shetland families will be supported by these food parcels this festive season.
About Food Cycle:

Food Cycle is a UK charity that combines volunteers, surplus food and spare kitchen spaces to create tasty, nutritious meals for people at risk of food poverty and social isolation.
£50 will help them serve healthy, nutritious three course meals for 100 people. Follow @FoodCycle on Twitter using the hashtag #BreadlineChallenge to keep up to date.
As this is a collection of very frugal recipes, I am linking them up with Credit Crunch Munch, a frugal food blogging challenge by Camilla at Fab Food 4 All and Helen over at Fuss Free Flavours. This month it is guest hosted by the lovely Alida over at My Little Italian Kitchen.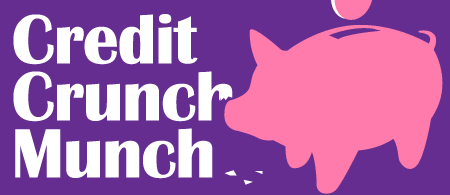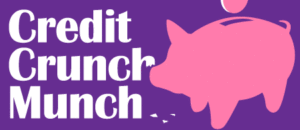 If you want to be kept up to date on my recipes, occasional craft tutorials, adventure stories and giveaways then please subscribe to my weekly newsletter; it gets sent out every Monday morning if there is new content. Your email address won't be passed on to anyone, you will never be spammed and you are free to unsubscribe at any time, no questions asked. Make sure you confirm your subscription or you won't receive the newsletter – if it hasn't arrived check your junk mail folder.
[wysija_form id="1″]