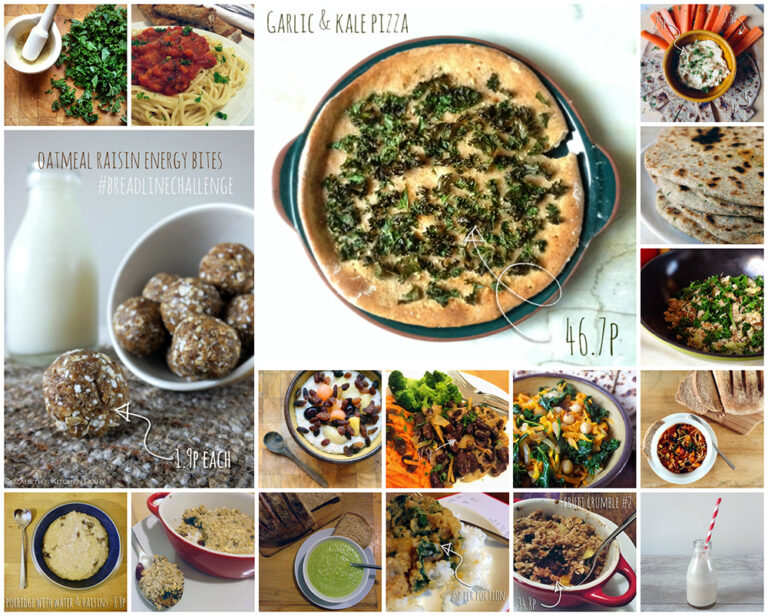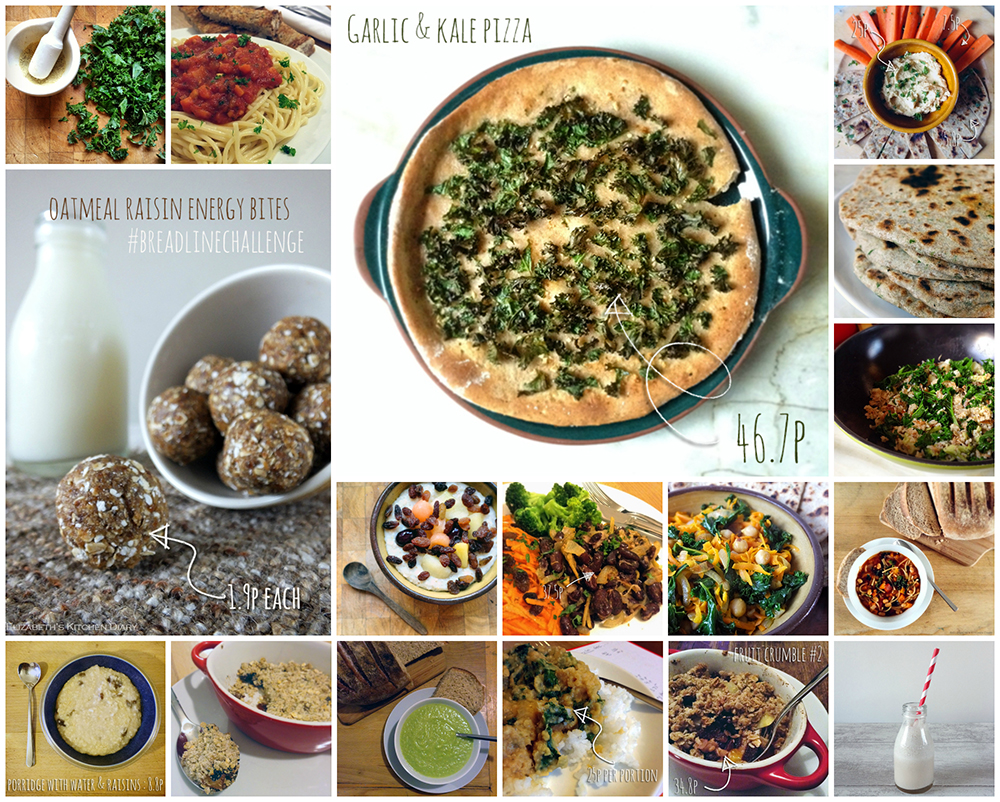 The west and north of Scotland was hit this week by a weather bomb – gale force gusting to hurricane force winds in some areas, snow, hail, thunder, lightning and frighteningly turbulent seas. Lightning in Shetland is not a common phenomenon, so it was quite remarkable to have had several days of it.
Yesterday afternoon I braved the weather and popped into town to do a bit of Christmas shopping. I withdrew the last bit of money out of my bank account. That's the thing with being self-employed – you have to rely on your clients paying you and sometimes they'll take as long as they possibly can to do so! I suspect I won't get paid again until New Year so I "borrowed" the rest of the cash I needed for what I was planning from my husband.
Just as I was about to leave the shop I was in the heavens opened. Another hail storm. High velocity projectiles from an angry sky. I shrugged, pulled up my collar and headed outside to my destination.
Down the road, past the party store and before the complementary health clinic, in an old, unadorned stone building one normally wouldn't give two glances at, I found shelter.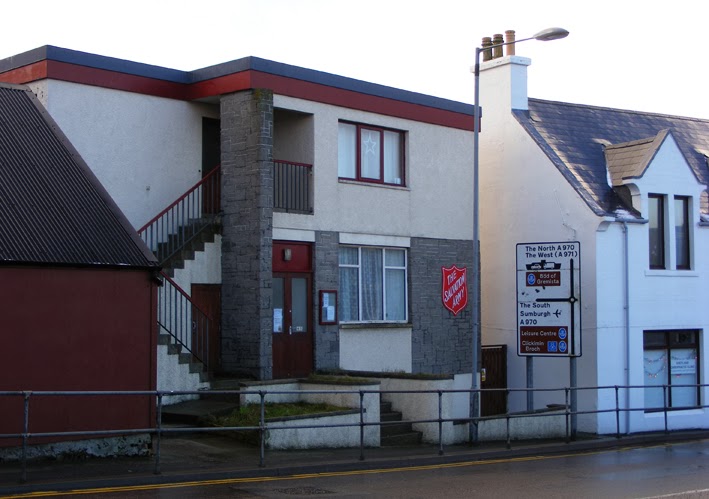 But let's rewind a bit first.
Last month I was contacted by the charity Food Cycle, who introduced me to their superb work and asked if I'd like to get on board with their fundraising campaign, the #BreadlineChallenge, running from the 24-30 November. In this challenge, we were asked to live off only £2.10 per day in total for food and drink. All this was to raise awareness of UK food poverty and to raise money for Food Cycle.

Food Cycle are a UK based charity who take surplus supermarket food, spare kitchens and volunteers and cook healthy, hot, three course meals for those who need them. They have around 20 hubs located throughout England and £50 will help them feed 50 people.
I agreed to take the challenge. I wondered if it was possible to live on so little, cooking from scratch and getting enough fruits and vegetables in your diet. After a lot of research I devised the following shopping list…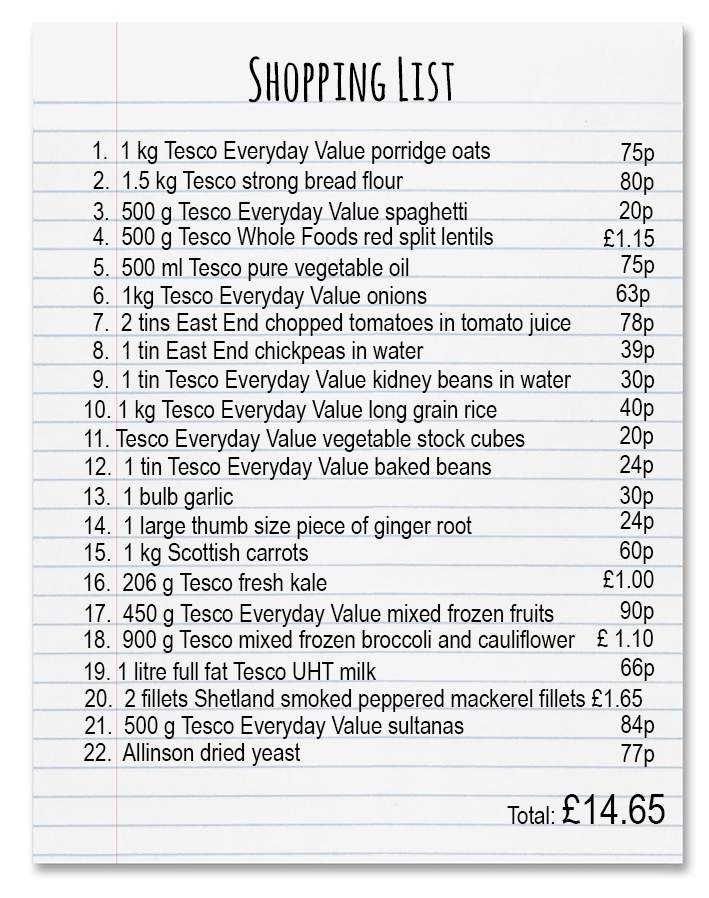 …and I posted a menu plan which I subsequently ignored – I'm not a big fan of menu planning for the very reasons I discovered while on this challenge – sometimes (most often) I don't want what I've planned to eat! Sometimes better inspiration comes along throughout the day.
Throughout the week I kept an online journal of sorts with my thoughts, tips (and general moaning about things). You can read them, if you want, by searching #BreadlineChallenge on my blog.
There are no Food Cycle hubs in Shetland, the remote island group in the North Sea I call home, so I thought to benefit local people I would match the donations I raised for Food Cycle via Virgin Money Giving and give this money to the Shetland Food Bank, run by the Lerwick branch of the Salvation Army. Around 60 families in Shetland will be supported by this food bank this Christmas.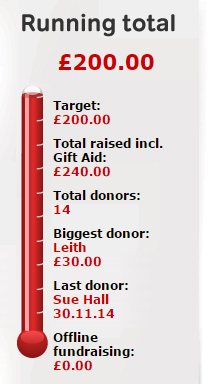 I set a target of £200 and thanks to all the support, encouragement and donations from fellow food bloggers and readers from around the world, I reached reached it! Thank you so very much to everyone who helped, I am extremely grateful.
The week was really hard. Day 1, especially, where I hadn't budgeted for coffee. I had no idea I actually had a physical addition to caffeine, and Monday late afternoon was really, really difficult. I bartered half the minestrone I'd made for lunch that day for enough coffee to last me the week (only two cups of instant per day – 3.6 p per cup). I'll consider tackling this caffeine addiction at a later date.
I did my best to come up with tasty, creative dishes, and I think I did pretty well with what I had to start with (see the photo collage, below). I hadn't banked on needing sugar or salt, so I ground up my cheap vegetable stock cubes and used them as a seasoning.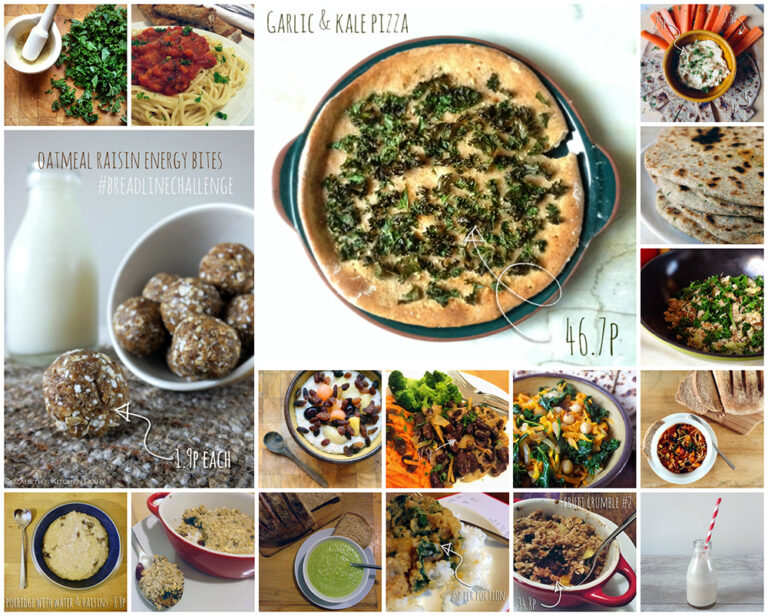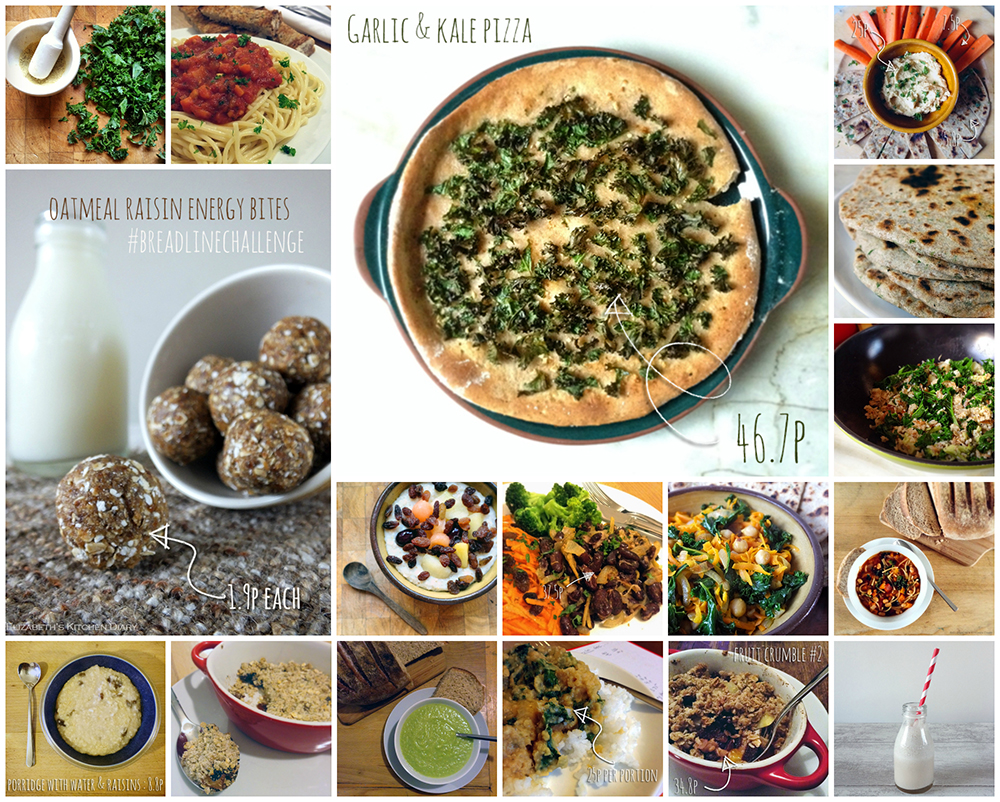 I do realise that not everyone has the equipment I used (a blender, a bread maker, enough money to run the oven for 30 minutes to bake something) or even very good cooking skills. It's hard enough to concentrate and think when your belly is grumbling let alone come up with something nutritious and tasty when there is hardly anything to work with. I struggled, on some days, especially towards the end, and I really wished I'd thrown a tin or two of tinned ravioli in the trolley instead of the those blasted expensive red lentils. I only ended up using them once anyway!
So, the challenge ended. I feel I failed with it as I did cave one night and made myself a late night ham sandwich (top tip – never skip breakfast!) and then on the Sunday, after I'd finished off the last of my refried kidney beans from the day before, I ate one of the chicken fajitas my family were enjoying for their dinner – the fajitas I'd cooked for them.
Still, I reached my fundraising target and this means 200 people visiting the Food Cycle hubs in England will get a hot meal. It also meant that I needed to pay a visit to the Salvation Army in Lerwick!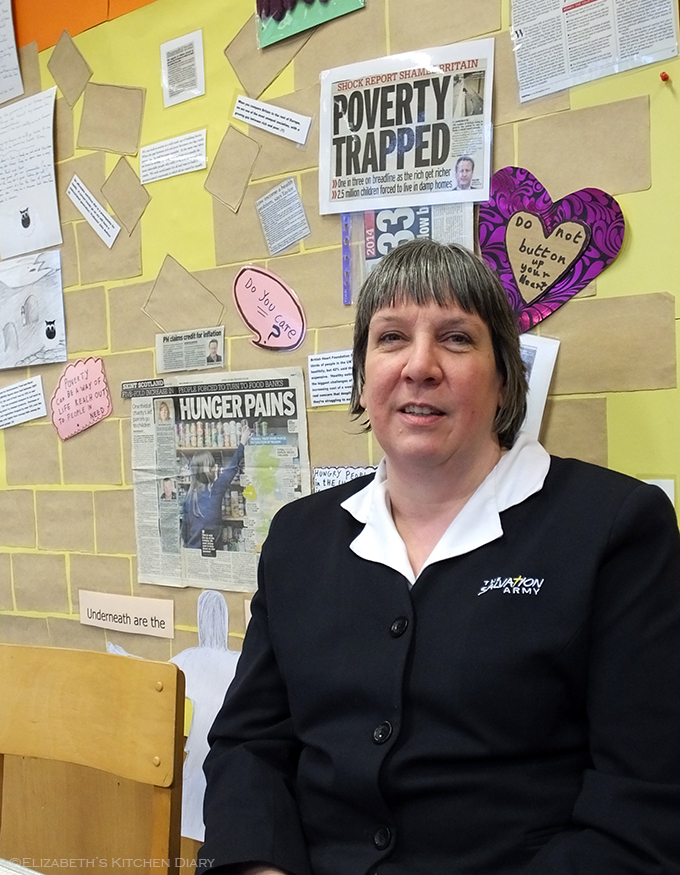 After taking shelter from the violent, lightning and hail filled skies, I was greeted by the lovely Angela Nunn, the Salvation Army's Lerwick corps officer, who made me a deliciously warming cup of coffee to drink while we chatted. The premises were decked out waiting for the arrival of the carers and support workers invited along that afternoon for a drop in event; a reprieve from the weather and hustle and bustle of Christmas shopping.
She gave me a tour of the building and showed me how much food the annual appeal had raised from the local supermarkets, and she showed me images of the Christmas Toy Appeal results. People were very generous this year, and each child on their list will receive several brand new toys under their trees this year. The generosity of the Shetland public was incredibly heartwarming.


I feel like I've actually done something useful with my blog, for once. It's all fine and dandy baking, taking photos, writing about cakes and doing product reviews, but this was something actually practical and useful. Virgin Money Giving even featured me as their #FundraiserFriday star today, with a post on their blog.
This year the Food Cycle #BreadlineChallenge raised over £8000, and for a campaign with no running costs, this is fantastic news.
I finished the challenge and I was really glad to see the end of the week, but the problem hasn't gone away. People up and down the UK are still going hungry. More than 4 million people in the UK right now are experiencing food poverty,a very real thing that needs addressed. As Angela said while we were sipping our coffee, most of us don't have much in the way of savings. Most average people are only one paycheck away from disaster. You never know what  might happen, so if you are in a position more fortunate than others please do consider helping in any way you can. Donate, volunteer, help raise awareness, anything at all. You never know if one day you, or your loved ones, find the tables have turned.
If you want to be kept up to date on my recipes, occasional craft tutorials, adventure stories and giveaways then please subscribe to my weekly newsletter; it gets sent out every Monday morning if there is new content. Your email address won't be passed on to anyone, you will never be spammed and you are free to unsubscribe at any time, no questions asked. Make sure you confirm your subscription or you won't receive the newsletter – if it hasn't arrived check your junk mail folder.
[wysija_form id="1″]