In collaboration with Lea & Perrins.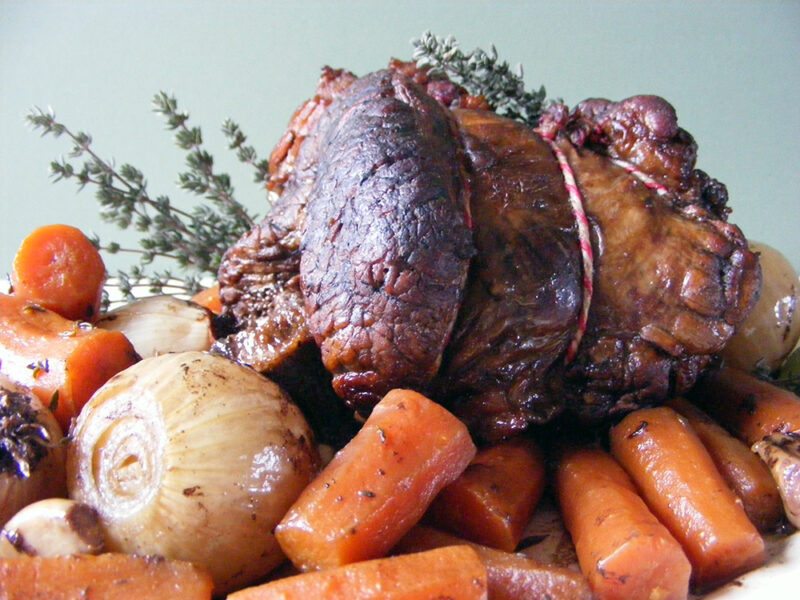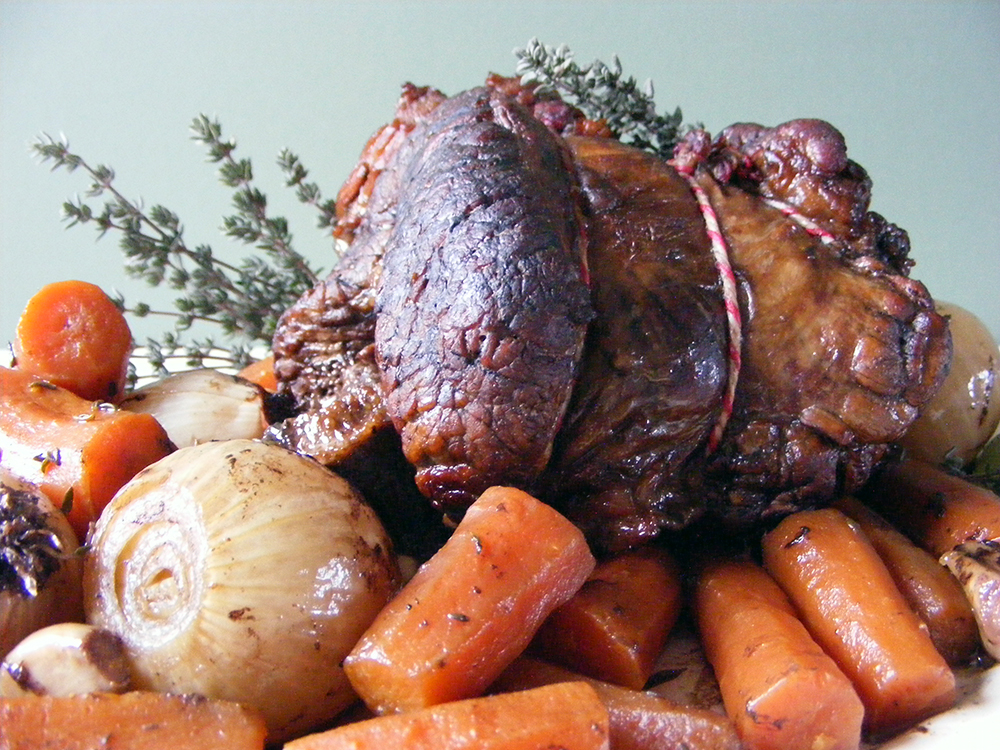 One of my best kitchen investments has been my slow cooker. It's perfect for those days when you're going to be busy and you don't want to spend too much time faffing about in the kitchen.
My favourite dish to make in the slow cooker is roast beef and veg. There's nothing better than popping this into your slow cooker first thing in the morning before spending a day hiking in the hills and returning to a house filled with the aroma of roast beef. All you need to do is whip up some mashed potatoes and thicken the gravy! Easy peasy! No basting, no watching the timer, no faff; just great food with minimal effort. You could, to save even more time, pop some potatoes in along with the veg for a simple one pot family meal.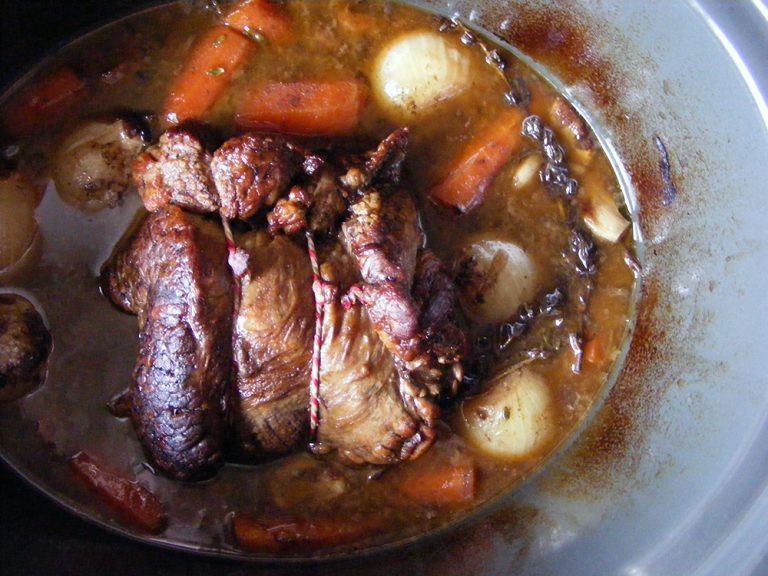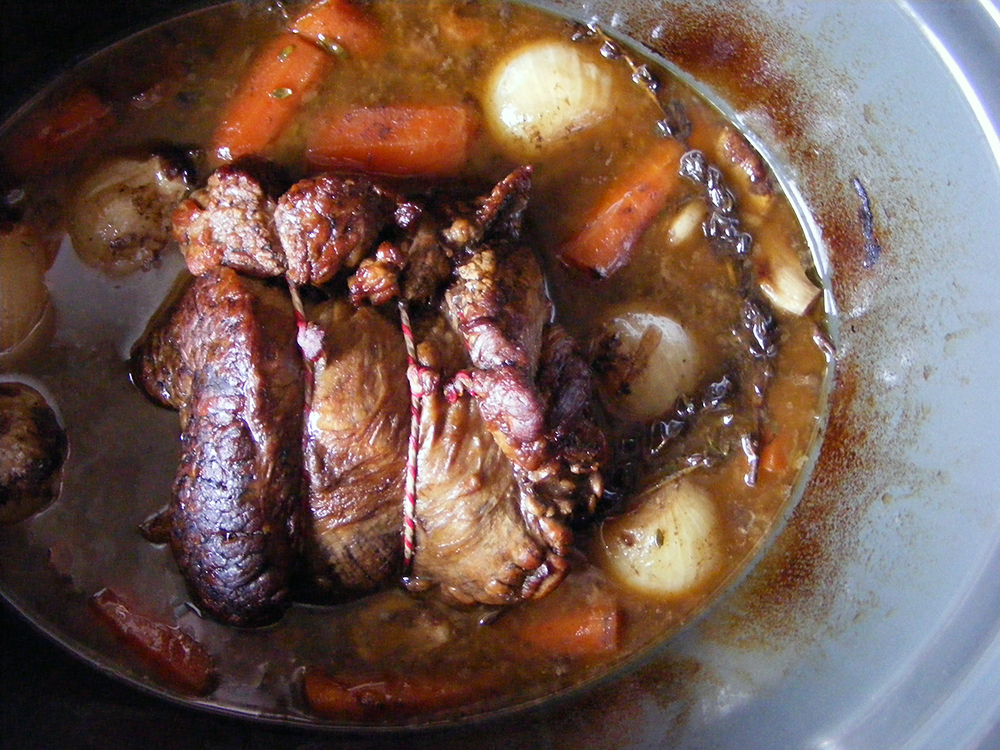 Although slow cookers can be quite forgiving, tenderising the cheapest cuts of beef, I've been informed by my very lovely and helpful butcher at J.K. Mainland's in Lerwick, Shetland (update 29/12/16 – this butchers has since closed), that rolled brisket is the ideal cut for this slow cooked dish. The resulting meat melts in the mouth and pairs perfectly with the Worcestershire flavoured gravy.
I've been putting a generous splash (or two, or three) of Worcestershire sauce in my slow cooker roast beef recipe for years so when Lea & Perrins contacted me offering me a sample of their product to play with and develop a recipe I jumped at the chance. It was conveniently timed too as I'd just run out!
After a few tries with different cuts of beef and types of red wine, I've refined my recipe. The resulting meat is tender and flavoursome and the gravy dark, rich and intensely beef flavoured without the addition of stock cubes or gravy granules, this, due in part to the good quality Shetland beef and of course, the Worcestershire sauce.
I'm a big fan of Worcestershire sauce. The intense anchovy and tamarind infused sauce enhances so many dishes, from spaghetti bolognese, to stews, casseroles, stir-fries and of course – the ultimate cheese on toast! Check out this recent video by Lea & Perrins which takes cheese on toast to the next level.
Lea & Perrins SORTED food - How to make the ultimate Cheese on toast
In the rare chance you might have some leftovers, here are a few ideas to use them:
1. Leave the roast beef overnight in the fridge and thinly slice. Freeze, covered in leftover gravy and use at a later date in an open hot roast beef sandwich. Thickly slice some lovely, crusty bread, heat up the beef in gravy and pour over the top. Serve with steamed greens and potatoes on the side.
2. Roast Beef & Potato Hash – cubed cold roast beef and boiled potatoes flavoured with cumin and black mustard seeds. This dish will have you going back for thirds!
3. Meat Pies – a nostalgic childhood recipe made with my grandmother's pastry recipe.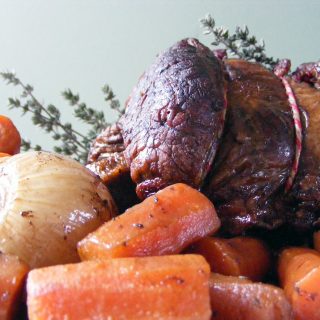 Slow Cooker Rolled Brisket with Red Wine & Thyme
A simple but flavoursome slow cooked beef dish and the most popular recipe on my blog, so far!
Print
Rate
Affiliate Links
This recipe card may contain affiliate ingredient and equipment links. As an Amazon Associate I earn from qualifying purchases.
Instructions
Heat oil in a heavy based sauté pan until very hot.

Sear meat on all sides until well browned. Place meat in slow cooker.

Pour red wine, Worcestershire sauce and water into the hot frying pan and simmer for a few minutes, scraping up all the browned bits stuck to the bottom of the pan. Transfer to the slow cooker.

Peel and cut the carrots into 2 inch lengths. Add to the slow cooker around the outside of the brisket.

Peel onions and, if small enough, leave whole. If not, quarter onions and place in slow cooker. Repeat with the garlic cloves.

Add thyme sprigs and bay leaf to the slow cooker, ensuring they are both submerged beneath the liquid.

Pop the lid on the slow cooker and set the temperature to low. Leave for 6-8 hours.

Transfer the slow cooked brisket and vegetables to a serving platter, cover and keep warm.

Pour liquid from the slow cooker (sieved if you prefer a smoother gravy - I leave mine with bits in it) into a medium sized saucepan and bring to a low simmer. Add sugar and stir until dissolved.

Dissolve cornflour in a little cold water (around 80 ml) and slowly pour into the simmering liquid, stirring until thickened.

Season well with salt and pepper.

Serve the slow cooked brisket and veg with mashed potatoes, gravy and Yorkshire puddings, if desired.
Environmental Information
[amazon_link asins='B0000C6WH1,B015Q9P82O' template='ProductCarousel' store='elizskitcdiar-21′ marketplace='UK' link_id='3593e553-13c5-11e8-893f-695e04414a0c']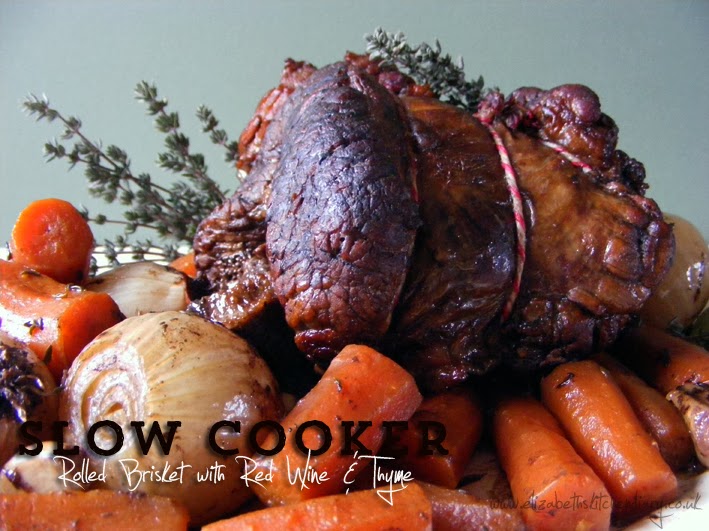 Edit: 29 December 2016 – I have updated this blog post with a printable recipe and a new long pin, although the photographs are still the original ones taken in 2014.
Elizabeth's Kitchen Diary received a complimentary bottle of Lea & Perrins Worcestershire sauce and was paid to develop a recipe. All opinions expressed are my own. 
[color-box]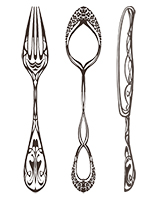 Have you made this recipe?
Take a photo and tag @tangoraindrop or use the hashtag #elizabethskitchendiary and share on Instagram and Twitter. It would make my day to see your creations!
[/color-box]