Perfect picnic food in collaboration with Brioche Pasquier.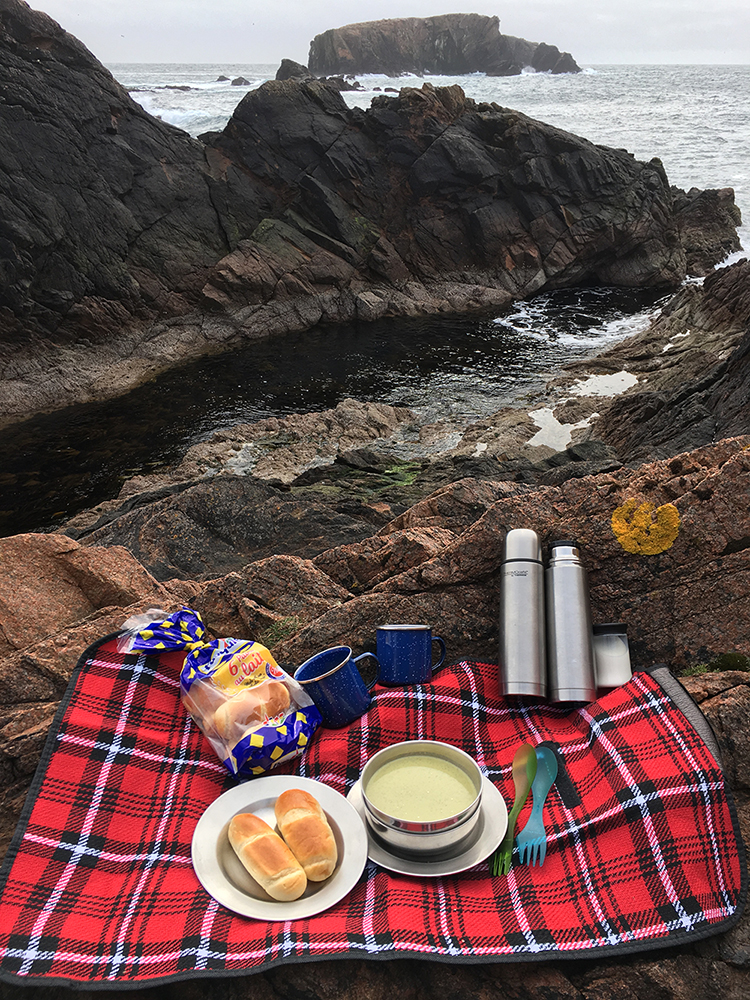 One of the (many!) perks about working from home includes the freedom to nip out for a coastal picnic office lunch when the weather clears. My husband and I did just that recently; taking a much-needed break away from our current projects (he was editing a soup recipe video and I was drafting a blog post for another client).
It wasn't a planned picnic. In fact, the BBC weather app predicted rain and wind for that day, so when the skies cleared to 'light cloud' with no sign of precipitation I thought we could go blow the cobwebs away with a little coastal walk.
The soup featured in said recipe video got poured into a flask, I grabbed some filter coffee bags and a packet of Brioche Pasquier Pains au Lait that was sitting on the kitchen countertop, and off we went.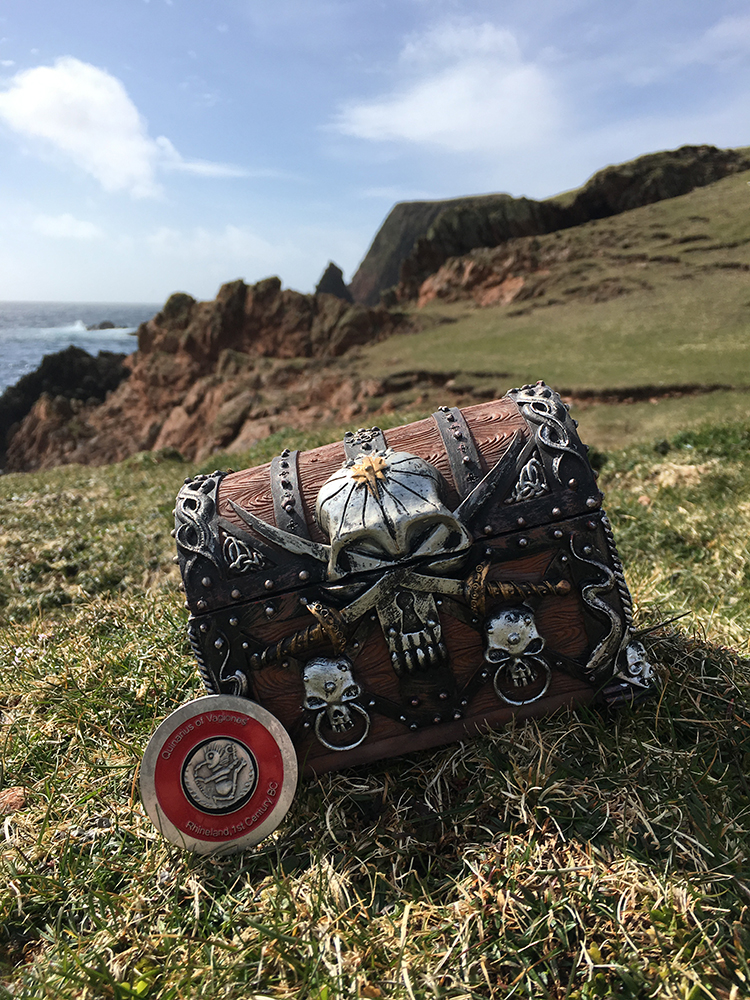 Ok, I'm not being 100% honest here. It wasn't just a coastal walk I was after – it was a geocache. After seven years of geocaching I've finally upgraded to a premium account, which meant that hundreds of new geocaches have become available to me here on Shetland. When I first began geocaching in the summer of 2008 there were only 87 geocaches hidden around these islands, but now, in 2017, after upgrading to Premium, there are nearly 1k! So many new places to explore!
Not a geocacher? It's a worldwide treasure hunt and it's a whole lot of fun. Check it out here!
If you've been following me on Instagram you'll know that I've recently been away hiking Hadrian's Wall over the Easter holidays (a blog post will follow soon!). I grabbed a few caches along that walk and one of them contained a rather snazzy geocoin, pictured above. The cache we found that day (also pictured above) was one of the most awesome geocache containers I've ever found. A proper treasure chest! Big silly grin!
After I found and signed the cache my husband spotted a rather fantastic place to shelter out of the sharp westerly wind for our impromptu picnic lunch of soup, coffee and Brioche Pasquier pains au lait, or milk brioche rolls, one of the UK's most popular brioche brands.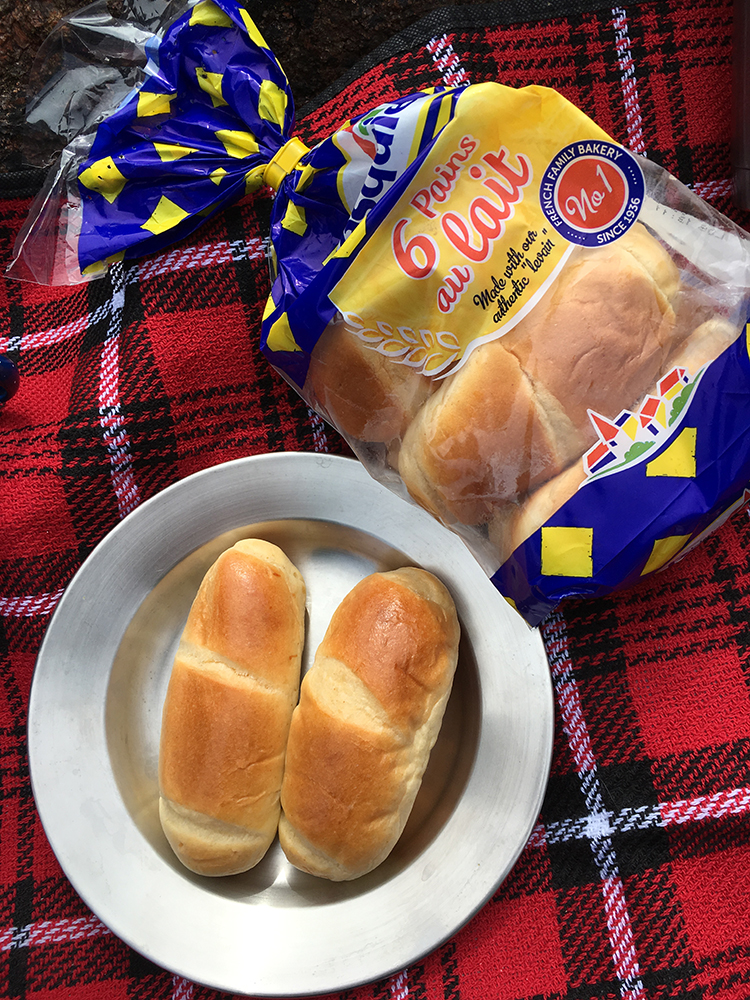 Brioche Pasquier was founded in 1936 by Gabriel Pasquier [pronounced Pah-ski-ey] in the small French village of Les Cerqueux. In 1974 his sons turned it into the family business of Brioche Pasquier that we now know, and they now they employ over 3000 people worldwide.
They raise their own dough using their own traditional 'levain', a natural raising agent that adds to the unique flavour and consistency of their dough. All of their recipes are free from artificial colours, flavours and hydrogenated fats. Look out for their pains au chocolat, pains au lait (pictured above), croissants and sliced brioche loaf in Tesco, Sainsbury's, Morrisons, the Co-op, Budgens and Ocado.
Did you know that every day over 4 million Brioche Pasquier products are eaten? They're the #1 brioche on the market, and once you've tasted them yourself you'll know why!
As well as being delicious as a breakfast with coffee, or after school snack (my kids love them, especially the chocolate chip ones!), Brioche Pasquier pains au lait make for a rather fantastic addition to a spur-of-the-moment cliffside picnic. True story. Go get some!
The geocache treasure chest was not the only treasure we found that day. After our picnic we did a bit of rockpooling as the tide was out and I spotted a tiny green circular object which, at first, I thought was a rather perfectly round bit of seaweed. Then I spotted another one. It turns out that these green dots are very likely green jewel anemones which are, apparently, quite prevalent in the coastal waters around Shetland! I've been rockpooling for years and I've only ever seen strawberry (red) and dahlia (pink and white striped) anemones, so to spot these little beauties was quite the surprise! Now to find one with its tentacles out….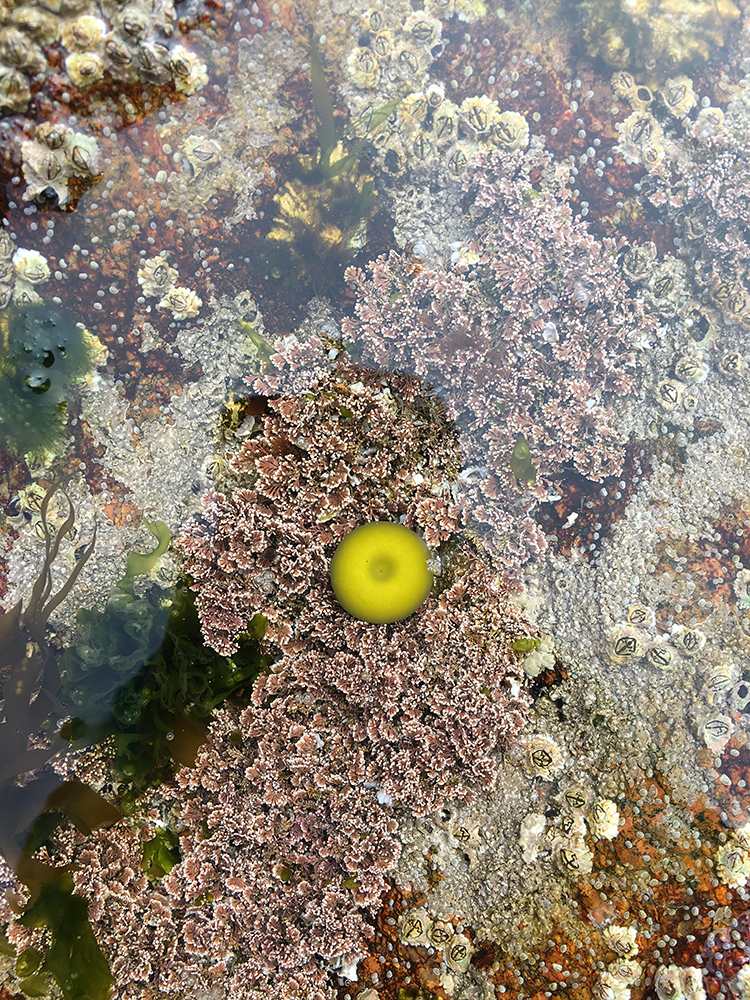 This is a paid advertorial for Brioche Pasquier, although all thoughts and opinions expressed are our own. Thank you for supporting the brands who make it possible for me to do what I love: mess up my kitchen and share recipe stories.