In collaboration with Simply Beef & Lamb.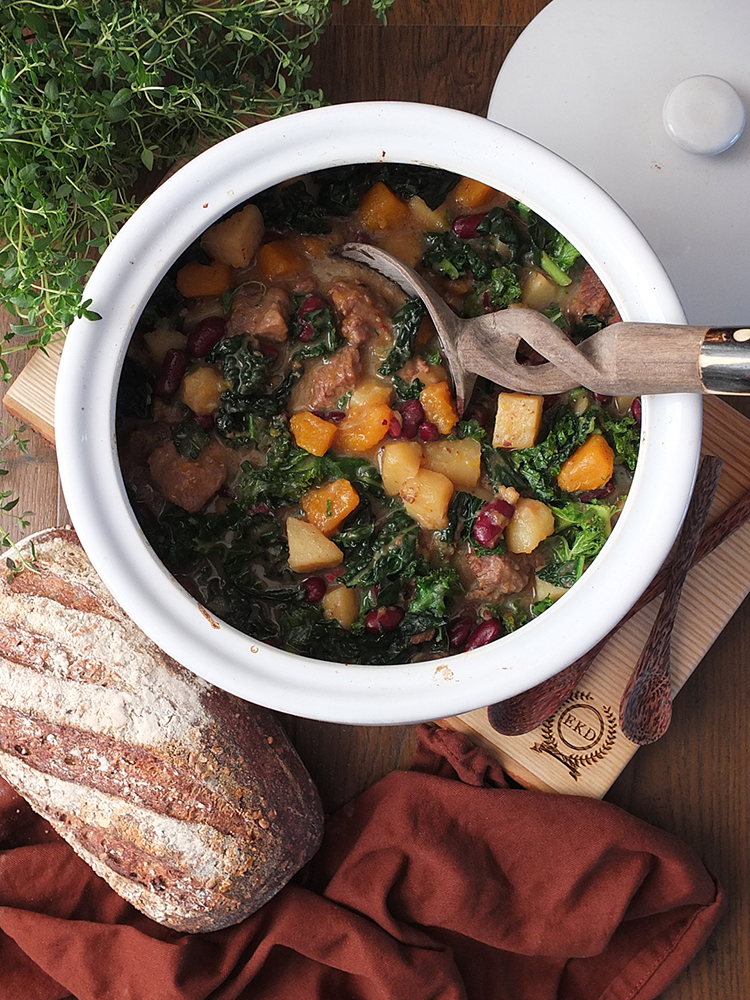 This time of year all I want to do is sit curled up on the couch with my favourite patchwork blanket, candles lit, fireplace belting out heat, and spend time with my family.
The Shetland Islands, where I live, lie at the same latitude as the southern tip of Greenland. I know many of my regular readers know I live quite far north, but unless you've visited here personally it's hard to visualise just how far north we are. Come midwinter we have only six hours of daylight – between the hours of 9 am and 3 pm.
We spend a lot of time indoors, cosied up and helping pass the cold, dark, winter months with the comforting flickers of candlelight, keeping the dark at bay.
The Danish (who Shetland used to belong to) have a name for this: hygge. Pronounced hoo-gah this Danish concept encapsulates the idea of cosiness; it's all about creating a nice, warm atmosphere and enjoying the good things in life with good people around you.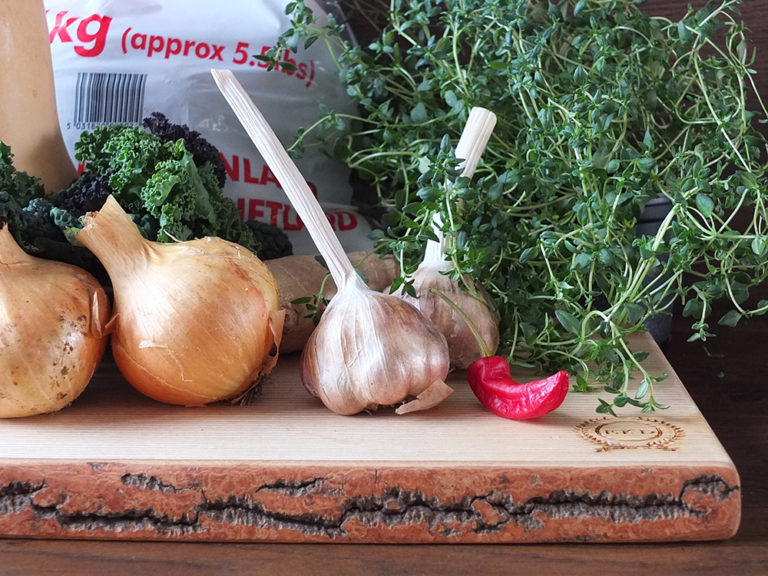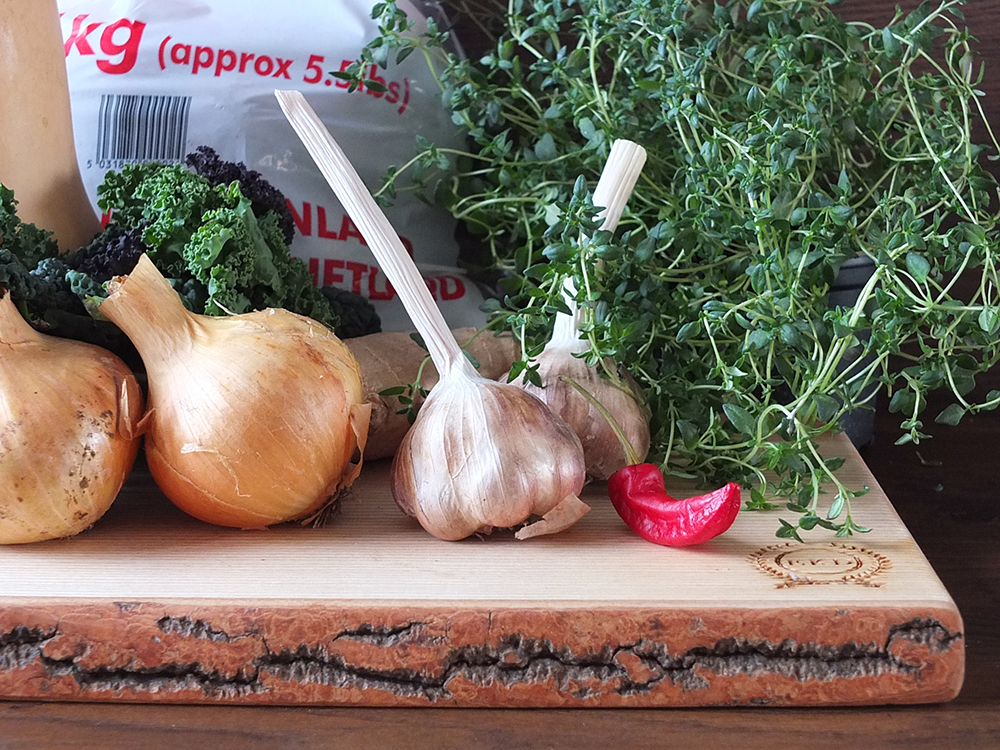 For me, all the good things in life start with good food, like Simply Beef and Lamb's winter recipes. Their recipes are are not only deliciously warming and comforting, but are also all about inspiring cosy nights in with friends, family and loved ones.
Nothing says hygge more to me than a hearty, warming bowl of slow cooked beef or lamb stew.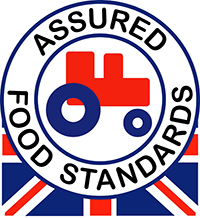 As consumers, we want to be sure that we are buying farm assured quality meat, and we can be sure of this if we look for a quality mark like the Red Tractor logo on packs in supermarkets. All beef and lamb carrying the Red Tractor logo can be traced back to the farms the livestock came from and we can be assured that the farmers and suppliers who produce beef and lamb for this scheme meets comprehensive standards covering hygiene, safety, environmental protection and animal welfare at every stage from farm to fork.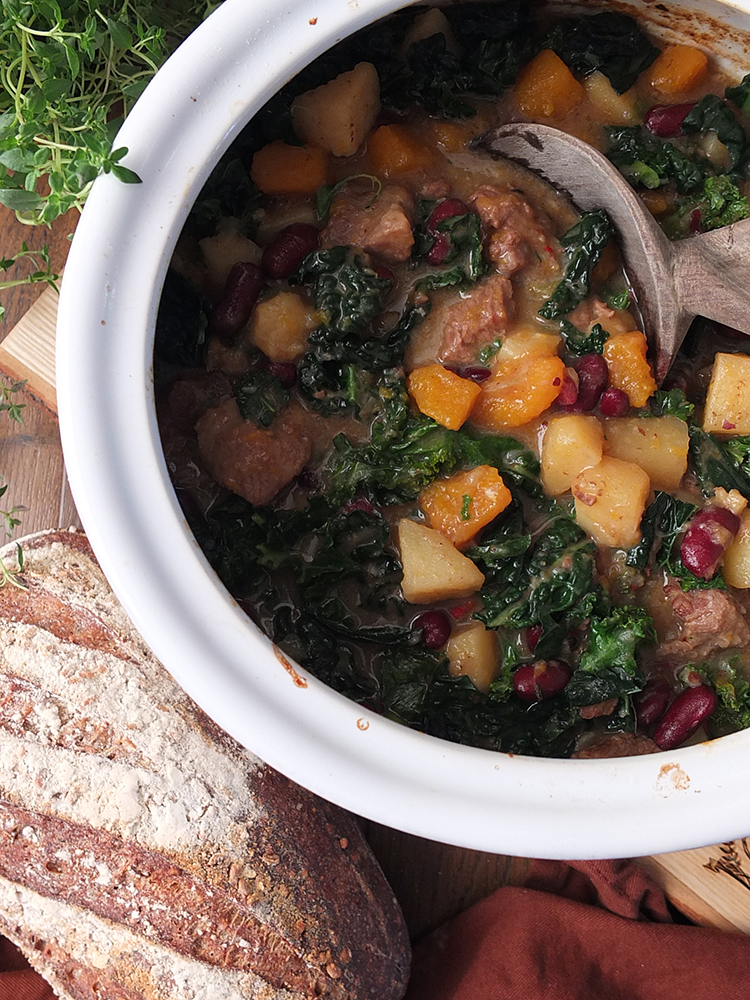 This pepperpot stew recipe features many of my favourite ingredients – good quality beef, fresh herbs, and a touch of spice from the inclusion of garlic, ginger root and a fresh chilli. I only used a small chilli as I was feeding this to my younger children, but feel free to up the heat with this using a larger chilli or a pinch of hot chilli flakes.
It's really simple to make too. The quick & easy version involves chucking the meat, stock and spices into a pot and slow cooking on the stove top for two hours. After that you add the veg and kidney beans, stirring through some lovely winter greens just before serving with a loaf of crusty bread.
My oven version involves dredging and searing the meat first and slow cooking it in a casserole dish in the oven. My version involves no stirring, leaving you time to go out for some hygge shopping!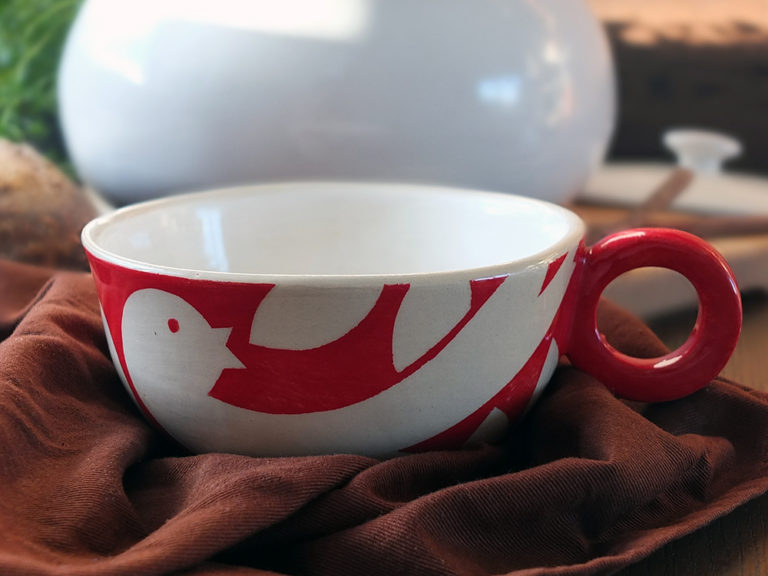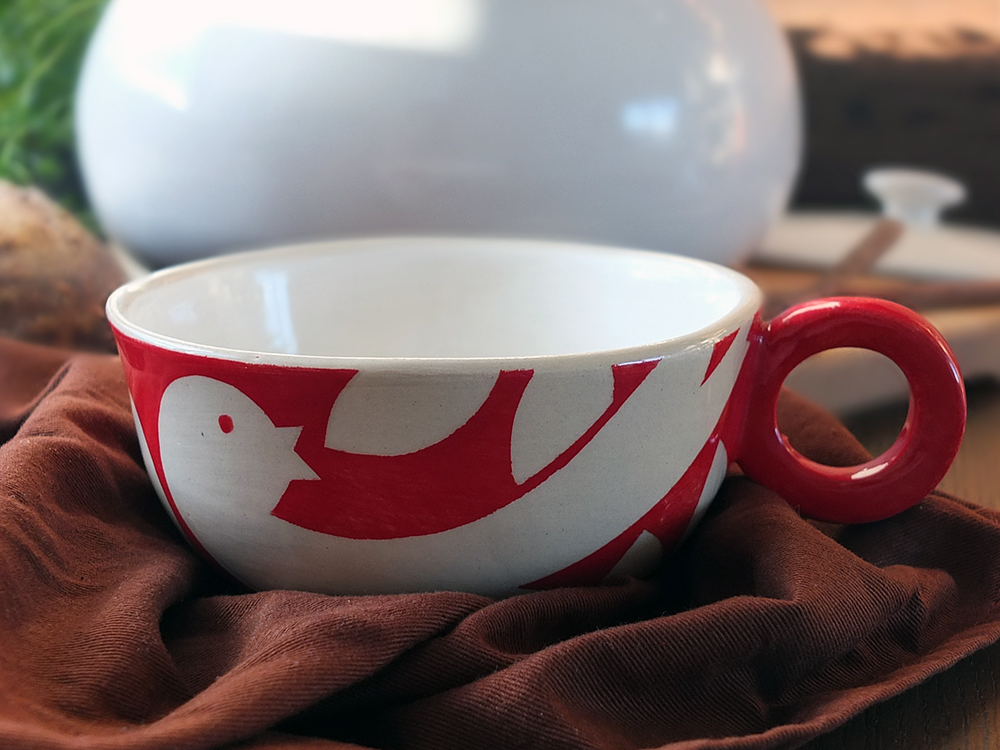 Sitting on the couch eating a bowl of hearty, warming stew is pretty awesome in itself, but sitting there with a gorgeous new handcrafted pottery bowl – well, that's even better, no? I picked up this lovely piece of artwork at our local art gallery while my stew slow cooked away. Two hours in the oven meant I had time to go shopping and to go and visit a friend for a cuppa and much needed catch-up chat.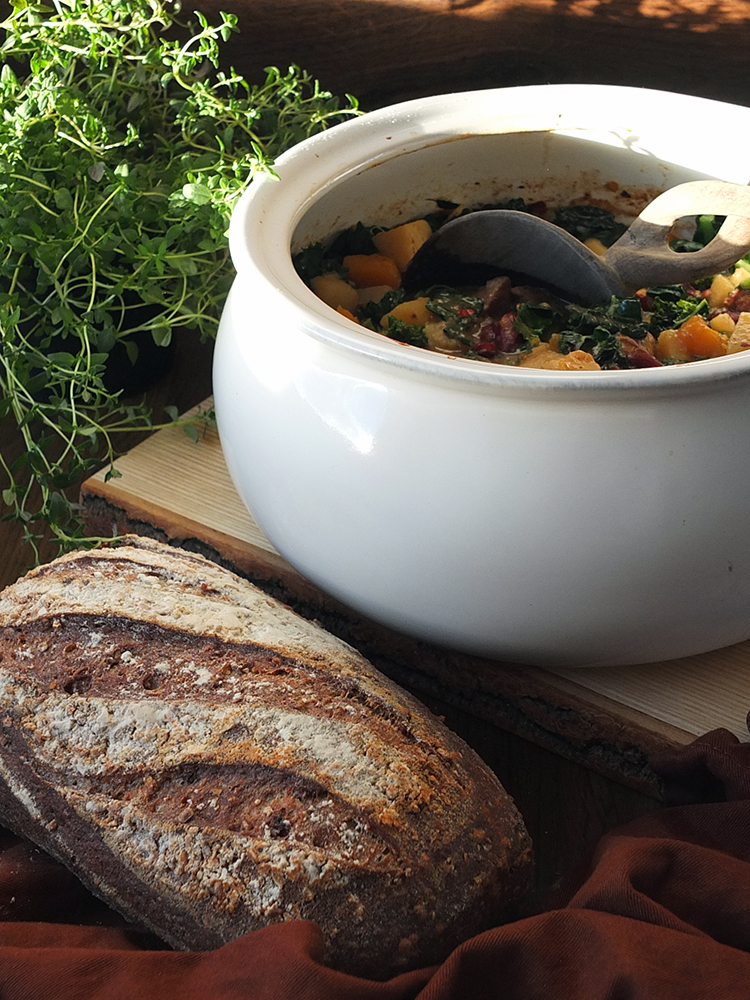 The vegetables for this stew are added during the final half an hour of cooking time. Cubed potatoes, butternut squash (or pumpkin, if you can still get it) and coconut milk are added (the latter ingredient imparts a delicious creaminess to the stew), while kidney beans and some winter greens – either fresh kale or baby spinach leaves, are stirred through in the end.
The ultimate comfort food for a proper hygge experience.
My husband and I thoroughly enjoyed this dish as a quiet, child-free late lunch together last weekend when he returned home from work. The kids were all out visiting friends, so my husband and I savoured this time together.
Leftovers reheated very well for the kids' dinner later on in the evening too.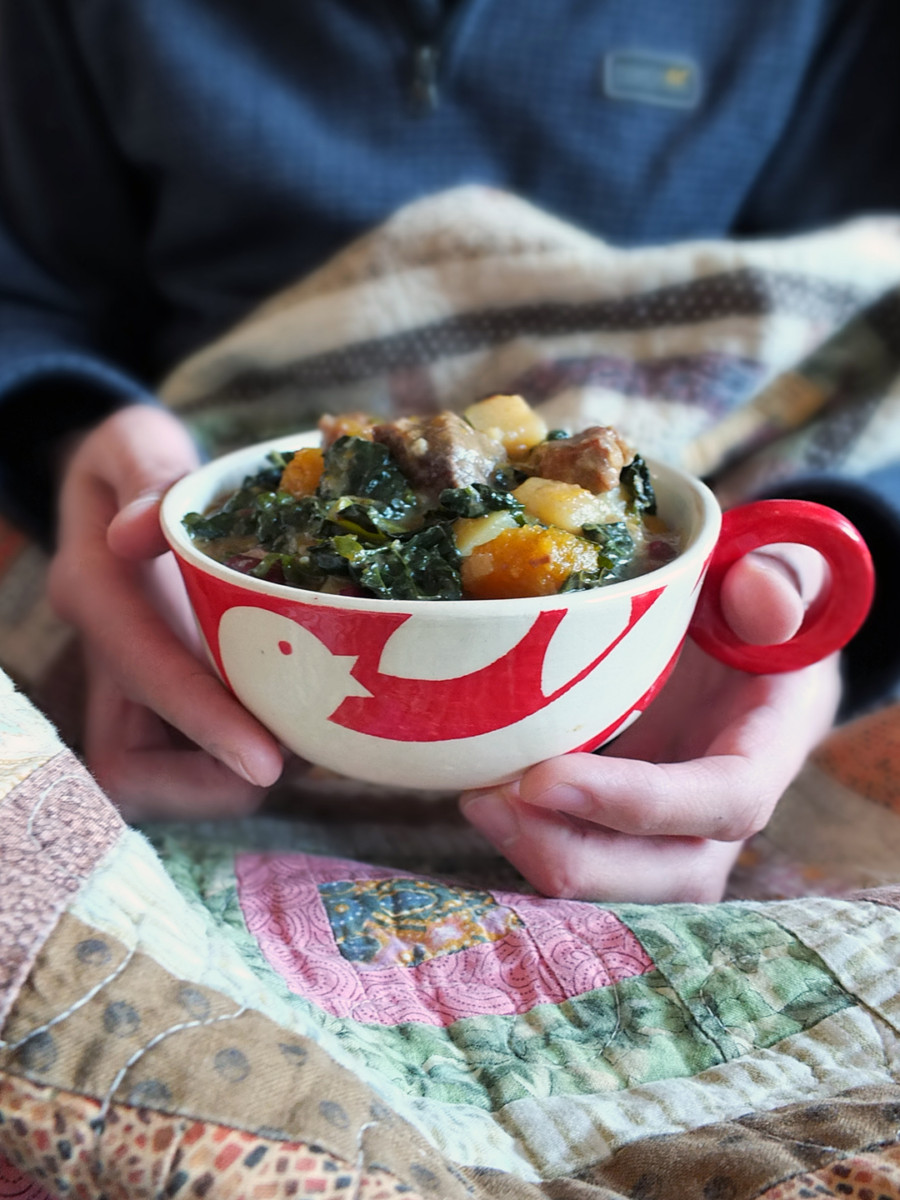 Beef and lamb are incredibly tasty and versatile ingredients, and Simply Beef & Lamb's recipes (like this Pepperpot stew), are really easy to make. Slow cooking results in a deliciously tender meat and a very satisfying meal with friends and family.
What's your favourite winter comfort stew recipe? If you're looking for inspiration pop on over to the Simply Beef & Lamb website and check out their collection of hygge inspired dishes.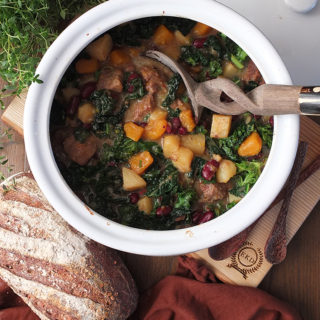 Pepperpot Stew
A delicious and hearty slow cooked one pot dish for the whole family. Perfect comfort food for these colder Autumn/Winter days. With oven & stove top methods.
Print
Rate
Affiliate Links
This recipe card may contain affiliate ingredient and equipment links. As an Amazon Associate I earn from qualifying purchases.
Instructions
the oven version
Preheat oven to 150C.

Place flour into a bowl and season well with salt and pepper. Dredge the beef cubes in the flour and set aside. Reserve the flour.

Heat half the sunflower oil in a heavy bottomed saucepan, or oven proof casserole dish and brown half the beef on all sides. Remove the beef with a slotted spoon and keep warm as you fry the remaining beef in the remaining oil.

Gently fry the onion, ginger, garlic and chilli in the same pan (adding more oil if needed), add any leftover dredging flour and cook for one minute.

Pour over 1/3 of the hot beef stock to deglaze the pan and then add the remaining stock and bring to the boil.

Place the beef and onion/stock mixture into a lidded casserole dish and bake in the centre of the oven for two hours.

Add the potatoes, butternut squash and coconut milk and cook, covered, for a further half an hour.

Five minutes before the end of the cooking time add the beans. Season well to taste.

Remove from the oven, stir in the kale or spinach and spoon into soup bowls. Serve with warm crusty bread.
the stove top version
Omit the flour and oil. Place the rest of ingredients except for the potatoes, butternut squash, beans, coconut milk and kale into a 1.7L/3 pint heatproof casserole pot.

Increase the heat and bring the ingredients to the boil. Reduce the heat, cover and simmer for two hours, stirring occasionally.

Add the potatoes, butternut squash and coconut milk. Cover and cook for 30 minutes.

Five minutes before the end of the cooking time add the kidney beans. Season well to taste.

Remove from heat and add the kale or spinach.
Environmental Information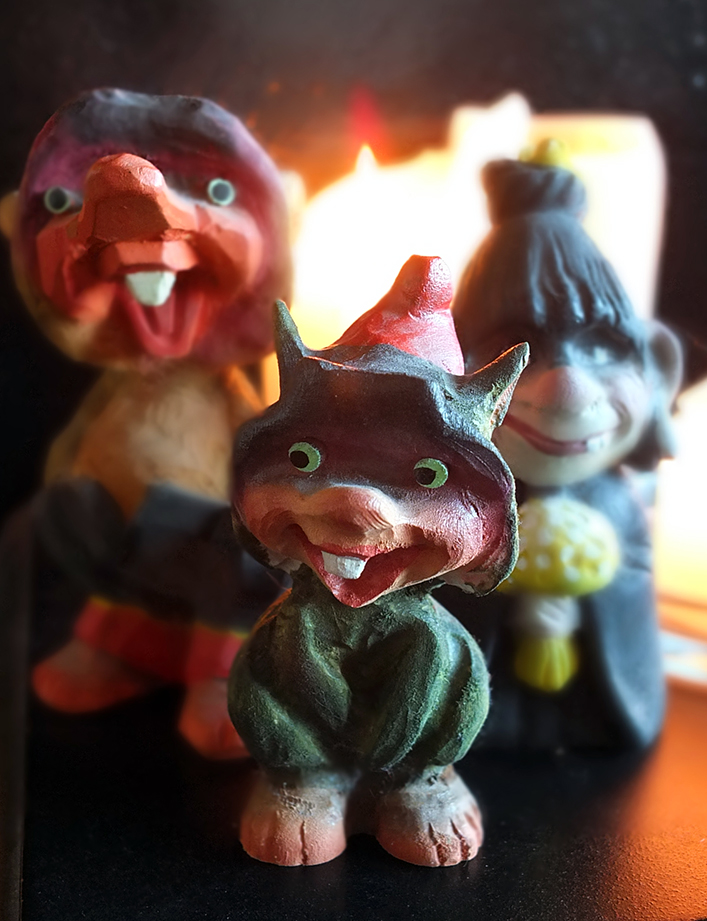 The Danish concept of Hygge has become very popular here in the UK, but have you heard of uhygge? It describes the exact opposite of cosy, like that feeling you get that you're being watched in the woods. Hygge is all about feeling safe and secure, but know that the trolls do watch from the shadows.
Well, they do in our house at least, thanks to the wedding gifts (pictured above) my husband and I received from his Norwegian family.
OTHER BEEF & LAMB RECIPES YOU MIGHT LIKE
Laal Maas by Greedy Gourmet
Slow Cooked Beef with Gnocchi by Foodie Quine
Lamb Casserole with Ale by Elizabeth's Kitchen Diary
Mamta Gupta's Keema Meatball Curry by Elizabeth's Kitchen Diary
Slow Cooked Shetland Lamb Casserole with Creamy Polenta by Elizabeth's Kitchen Diary
SHOP THIS POST
Click here to locate your nearest Quality Standard Butcher
Porto Casserole Pot by The White Company
Monogrammed Wooden Chopping Board by I Just Love It
Puckle Loaf from The Waas Bakery
Hand-crafted Handled Soup Bowl by Ken Eardley Ceramics
This is a commissioned recipe post. Thank you for supporting the brands who make it possible for me do to what I love: mess up my kitchen and share recipe stories. For everything you need to know about beef and lamb, more recipe ideas and information about Red Tractor beef and lamb, please visit www.simplybeefandlamb.co.uk
[color-box]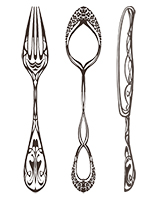 Have you made this recipe?
Take a photo and tag @tangoraindrop or use the hashtag #elizabethskitchendiary and share on Instagram and Twitter. It would make my day to see your creations!
[/color-box]