Issue 14 of our weekly bite-sized review series.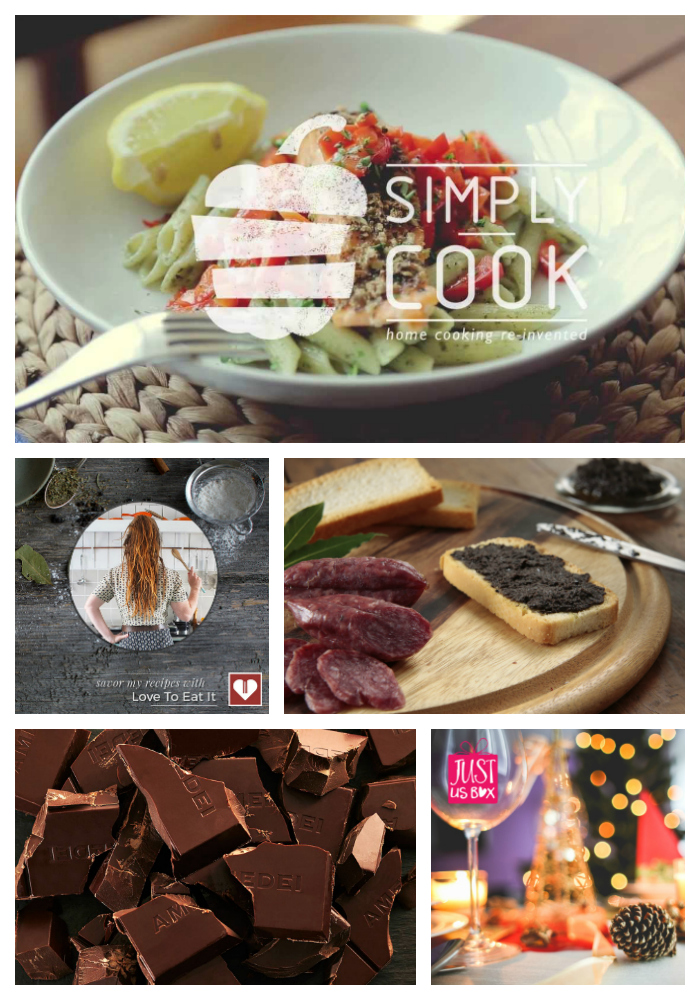 This week we've been taste testing all sorts of wonderful things – from a subscription box that sends you all the spices needed to make restaurant quality meals at home in under 20 minutes, the finest in Italian food and chocolate, a date night subscription box and visually devouring food photographs on Instagram. Now you can get the recipes pictured in these images straight to your inbox!
Simply Cook – Cook restaurant quality meals at home in under 20 minutes with this foodie subscription box. Each week/fortnight/month you will be sent four recipe kits. All you need to do is add 4-6 items of fresh food, follow the easy-to-follow instructions and voila, new and interesting meals! Choose your trial box: Discovery; Light (under 600 calories); Gluten-Free or Vegetarian. £9.99 per box.
Lovetoeat.it – are you an Instagram fan and love scrolling through gorgeous images of food, but wish you could access the recipes more easily? This brand new website allows you to receive recipe links right away in your inbox as soon as you 'heart' an image. It's free too!
Fine Italy – The finest artisan Italian food delivered straight to your door in a stylish wooden crate. Their menus highlight regional specialities and are available as complete four course meals for four, or now as one main course with dessert for four people. There are currently six menus to choose from and prices start from £3.43 per person.
Amedei Tuscany – Amedei Tuscany, makers of award-winning Italian chocolate, have teamed up with the Arpa Foundation to raise funds to finance a scholarship for a young Ecuadorian. Ecuador is one of the countries that produces the cocoa used in some of Amedei's single-origin products. This Christmas, Amedei have created two new gift boxes containing a selection of chocolates, chocolate bars and pralines.  Part of the proceeds from sales of Arpa gift boxes will be donated to the scholarship. Prices start from £46.
Just Us Box – this month's date night box was themed 'Feast', with napkin folding, chocolate tasting, an elderflower vodka jelly dessert (with some stylish shot glasses to serve them in) and a taste trip with some berry frooties that turn sweet tastes sour, and vice versa. Sign up with this monthly date night subscription before the 16th of December to receive their 'Craftmas' themed box. Subscriptions start from £25, or try a trial box for £18.
Elizabeth's Kitchen Diary received product samples of all of the above items for review purposes. This is not a paid post. Thank you for supporting the brands who make it possible for me to do what I love: mess up my kitchen and share food stories.