17 Fantastic Food Blogger Recipes to Help Reduce Food Waste!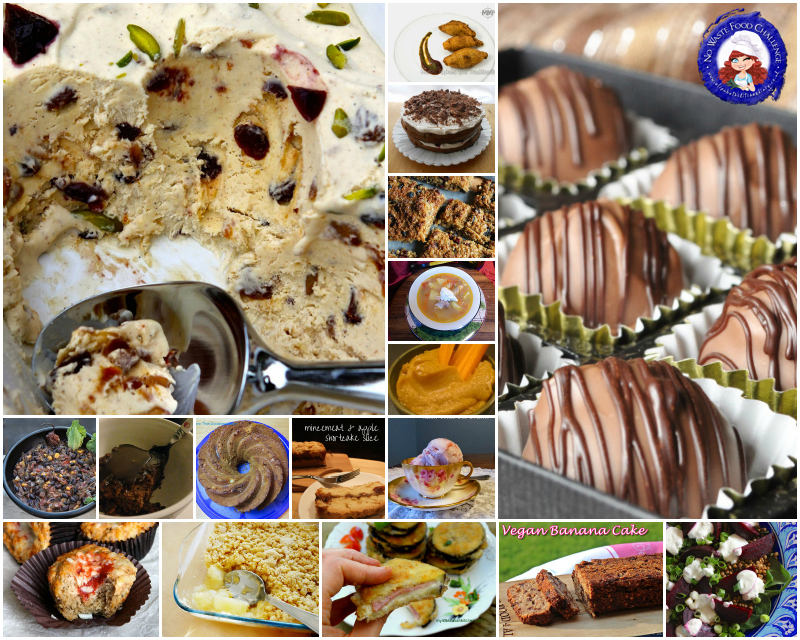 The No Waste Food Challenge was set up in 2012 in a bid to encourage our fellow foodies to help prevent food waste both by doing it ourselves and encouraging others. This challenge asks us to share our recipes and tips on how we've used up an ingredient which might otherwise have ended up in a landfill site.
You can read more about it and find the current month's linky on the official No Waste Food Challenge page. All entries get stumbled, pinned, G+'d, tweeted and included in the monthly round up!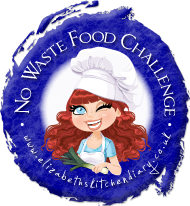 So, without further adieu, here are the tempting entries from last month's linky!
***
STALE BREAD – before you throw that two or three day old bread away, have a look at these recipes!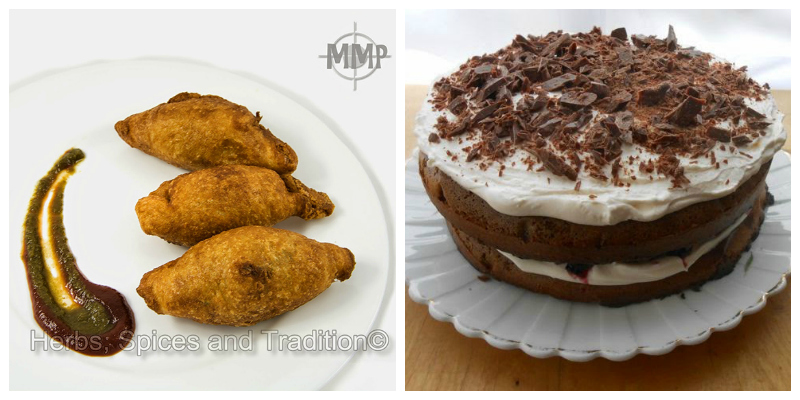 Bread Roll by Herbs, Spices & Tradition. A fried vegetarian Indian snack of 2-3 day old bread encasing a spiced potato and pea filling.
Rye Bread & Blackcurrant Cake by Chocolate Log Blog. Leftover rye sourdough bread gets whizzed up and used in this super chocolate cake recipe!
***
VEGETABLES – wilted vegetables needed be destined for the compost heap, get creative with them!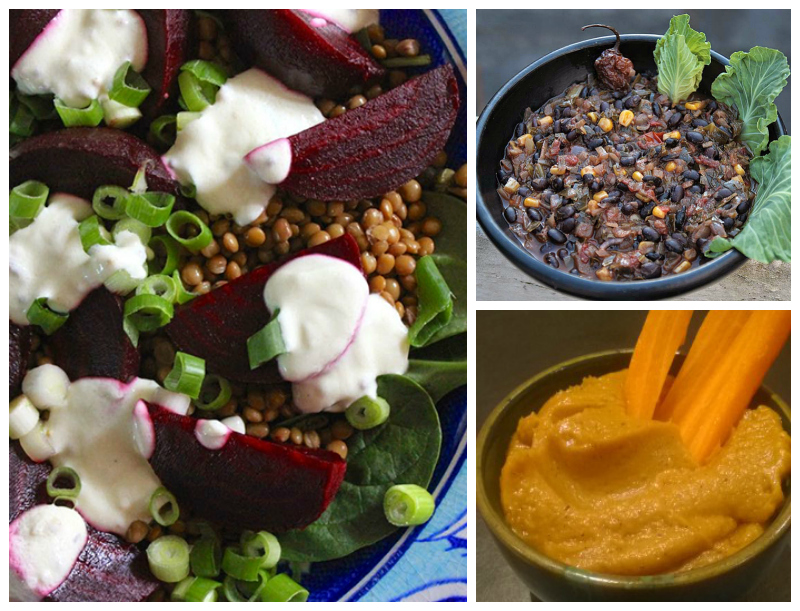 Beetroot and Lentil Salad from Green Gourmet Giraffe – neglected veggies with a drizzle of leftover yogurt make for a lovely salad recipe!
Leftover Roast Veg Dip from Roast Chicken & A Country Walk – such a creative use of leftover roast veggies!
Chocolate Habenero Black Turtle Bean Chilli with Winter Greens and Sweetcorn by Allotment 2 Kitchen – rehydrate your old chillies with this chilli with twist!
***
DAIRY – cream and cheese can often be extended just that little bit longer.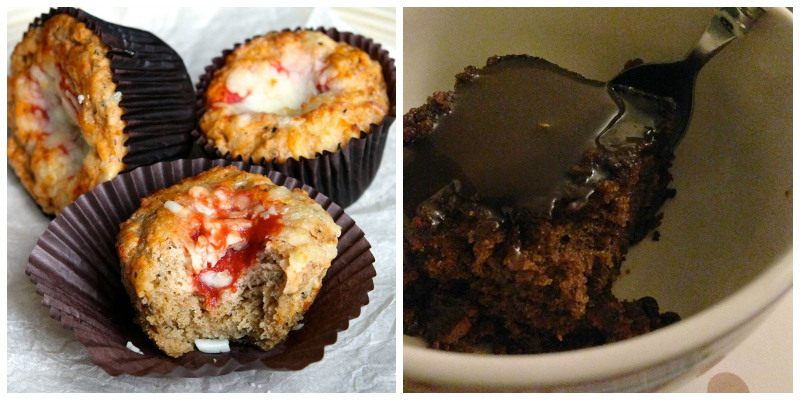 Pizza Muffins from the Gluten Free Alchemist – leftover mozzarella make this muffin a favourite with the children!
Sticky Toffee Orange Pudding from Anne's Kitchen – leftover cream and a neglected orange get used up in this perfect winter warmer pudding.
***
CHRISTMAS INGREDIENTS – don't chuck them out just yet!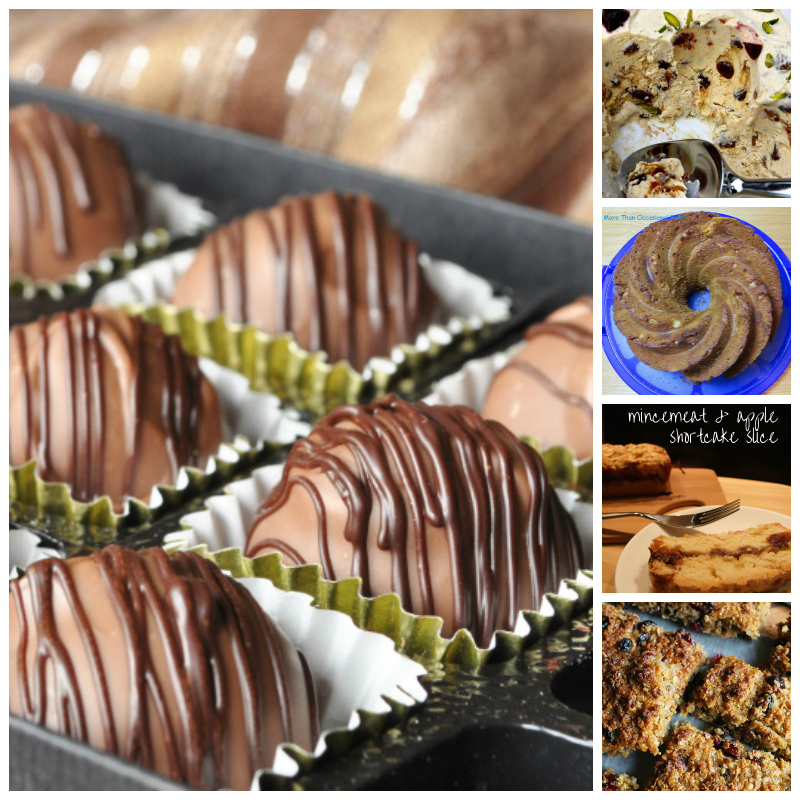 Coffee-Cointreau Truffles by The Lass in the Apron – leftover Cointreau cream? Not a problem – make truffles!
Mincemeat Ice Cream by The Gluten Free Alchemist – leftover mincemeat, gingerbread and cherries are combined in this delicious no churn ice cream!
Toffee Apple Cake by The More Than Occasional Baker – scared those Christmas toffees might pull out your fillings? Use them up in this cake instead!
Mincemeat & Apple Shortcake Slice by Family, Friends, Food – leftover mincemeat gets put to use in a family classic recipe!
Mincemeat & Cranberry Flapjack Slices by Jibber Jabber UK -mincemeat, oats, cranberries – win!
***
HAM – because sometimes those packets get forgotten in the back of the fridge.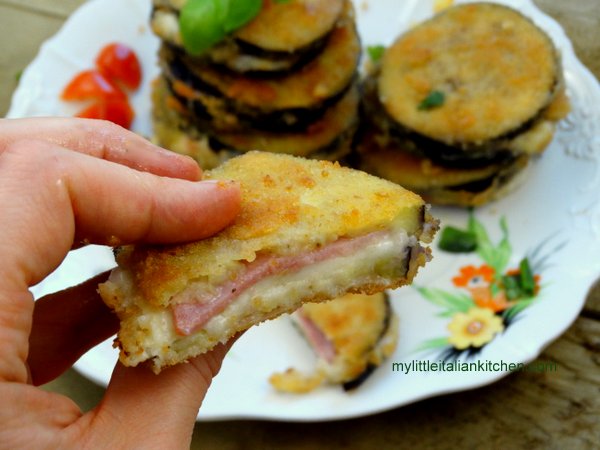 Mozzarella and eggplant ham sandwich by My Little Italian Kitchen. Aren't they adorable! I just want to jump into the photo and take a big bite!
***
FRUIT – fruit too soft to be palatable can often be turned into something delightful!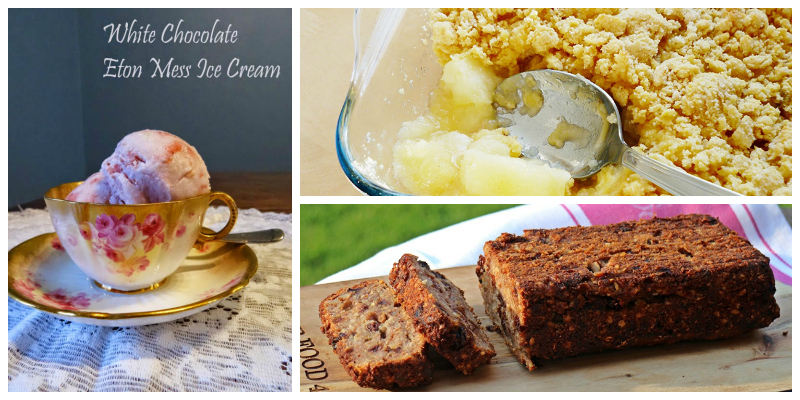 Low Fat Apple Crumble from Cake of the Week – use up those sad looking apples in this low fat crumble!
Easy White Chocolate Eton Mess Ice Cream by Farmersgirl Kitchen – use up frozen strawberry puree in this delectable ice cream!
Vegan Banana Bread by Fab Food 4 All – use up your old bananas in this eggless, sugarless and dairy free cake!
***
FISH HEADS?! – you never know when you might have one of these laying around!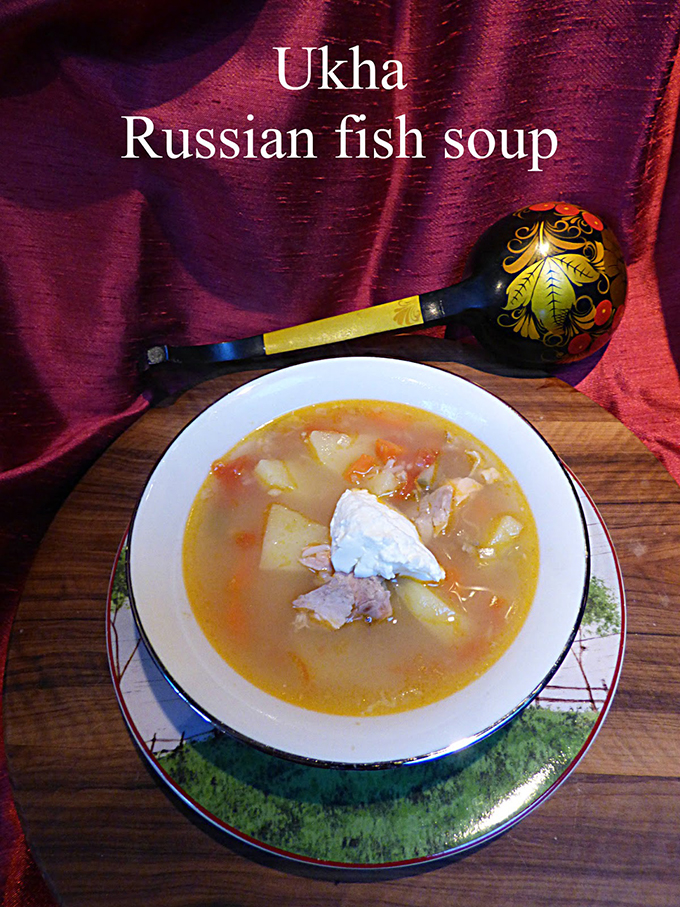 Ukha – Russian Fish Soup by Chez Maximka – spare fish heads laying about? Try this budget fish soup recipe!
Feeling inspired? Why don't you join in with this months linky, or follow the No Waste Food Challenge Pinterest board to see what other foodies are making!
Follow Elizabeth's Kitchen Diary's board No Waste Food Challenge on Pinterest.


If you want to be kept up to date on my recipes, occasional craft tutorials, adventure stories and giveaways then please subscribe to my weekly newsletter; it gets sent out every Monday morning if there is new content. Your email address won't be passed on to anyone, you will never be spammed and you are free to unsubscribe at any time, no questions asked. Make sure you confirm your subscription or you won't receive the newsletter – if it hasn't arrived check your junk mail folder.
[wysija_form id="1″]