Cafédirect's expert blend developers have developed a range of best ever flavour coffees blended perfectly for how you like to drink your coffee. Whether it's the Cafédirect Fairtrade Smooth Roast Ground Coffee or their Lively or Intense blends, it's easy to select from their uncomplicated range. This post has been written in collaboration with Cafédirect.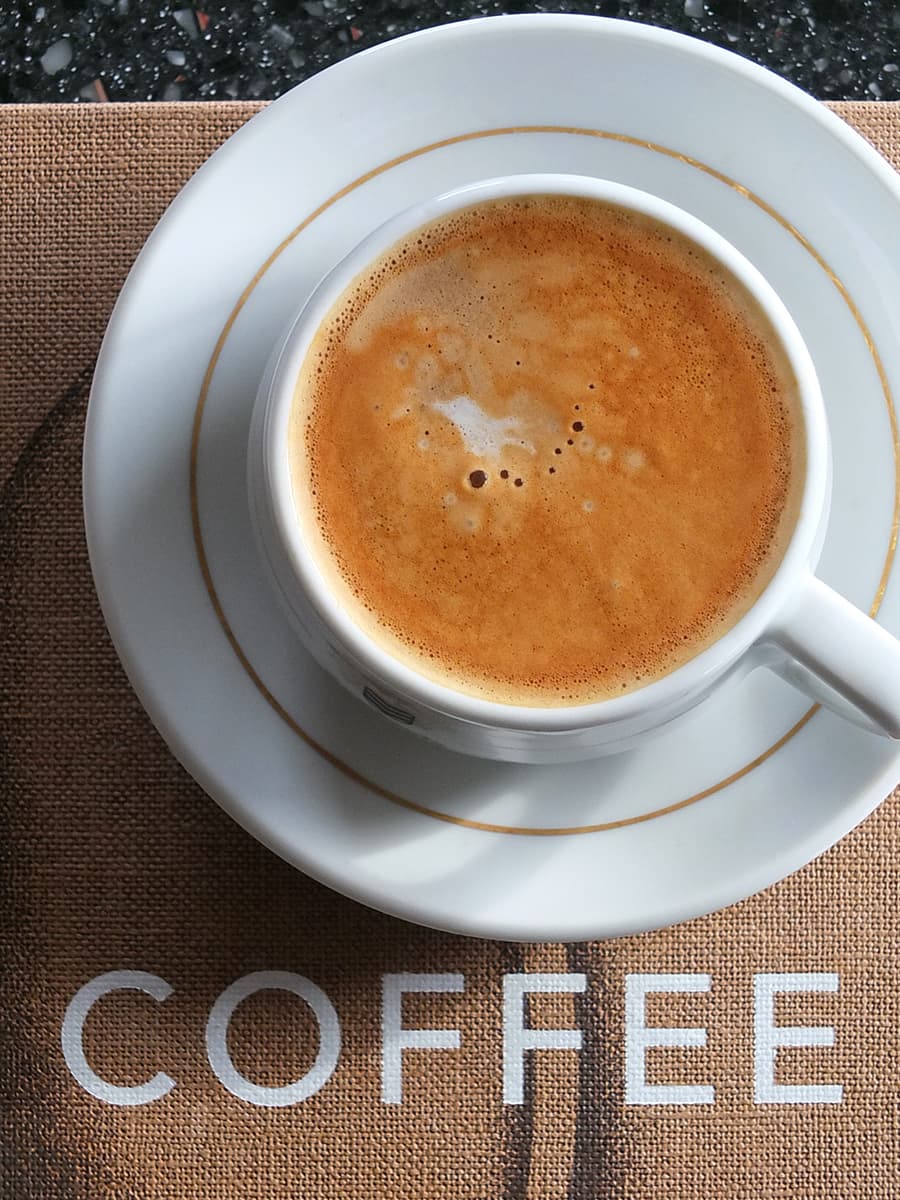 A coffee isn't just a coffee
It's only recently that I've learned that a coffee isn't just a coffee. It's a ritual. My morning coffee routine, for years (decades!), used to involve a hastily made mug of coffee made with supermarket brand freeze-dried coffee granules and a splash of milk to take out the bitterness. Something quick just to get that caffeine boost to kick start a busy day.
Then, life slowed down. A lot. We all stayed home. There was suddenly more time in the morning to prepare and savour that first coffee of the day. There was more time to find out what it is exactly that makes a good cup of coffee, and more time to put theory into practice to learn, enjoy and savour. Coffee making became a morning ritual.
Little snippets of happy.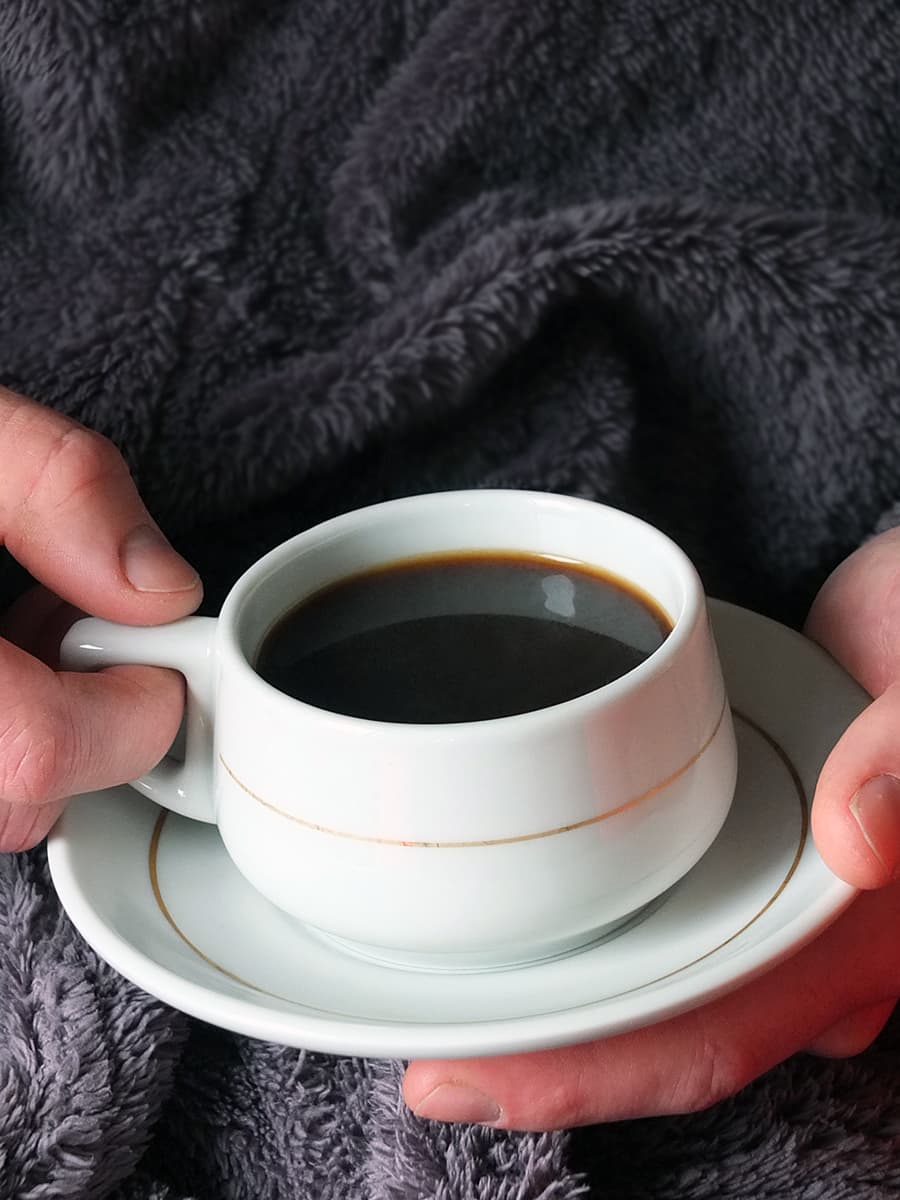 It turns out that there's a whole lot you can do with a coffee bean. There are many variables at play when brewing that perfect cup of coffee. The idea of perfection itself is variable too; it's unique to each individual.
The type of coffee bean, how it's dried, how it's roasted, how long it's been since the bean has been roasted, the coarseness of the grind, how it's stored, the temperature of the water, the method of extraction, the brewing time… whether or not the coffee cup has been warmed up first… I never knew there was so much that can go into making a cup of coffee! What you want from your brew might depend on the circumstances too – whether it's a leisurely mid-morning latte, a quick pre-cycle espresso, a late afternoon pick-me-up or a post-dinner treat. Thought and skill are involved.
I'm still learning about the science of coffee making, so I won't go into detail about what I've learned just yet. One thing I can tell you about though is how important my morning coffee routine is to me.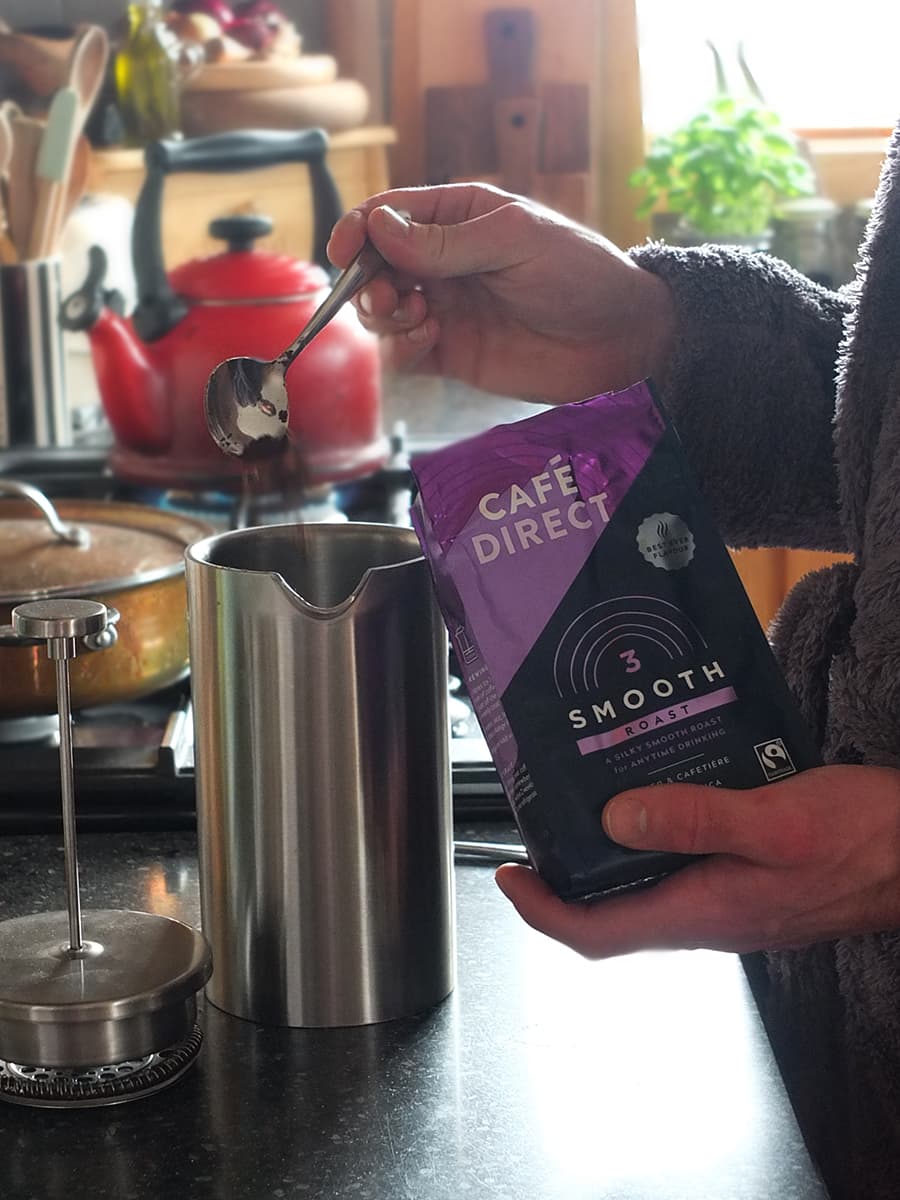 Lazy morning coffee
We couldn't contemplate starting the day without a cup of coffee (or two!).
It's our quiet time, waking before the kids do, brewing a perfect cafetière of Cafédirect Fairtrade Smooth Roast Ground Coffee and sharing a leisurely breakfast together. Planning adventures together.
For me, the caffeine boost erases the lingering tendrils of slumber setting me up for a productive day. The planner then gets opened and the to-do list created. Stuff then gets done.
Coffee is the catalyst.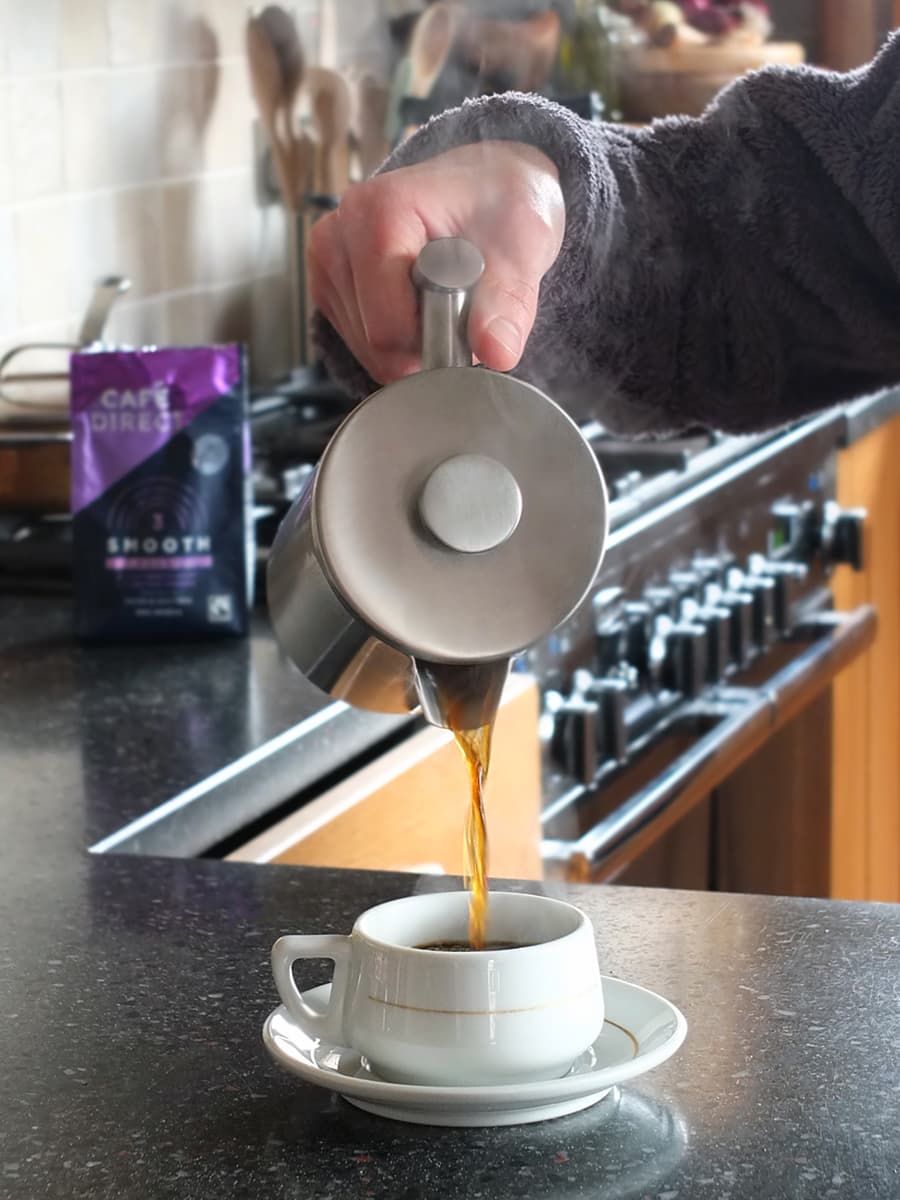 Cafédirect Blends
Cafédirect's expert blend developers have developed a range of best ever flavour coffees blended perfectly for how you like to drink yours. They've taken out all the thinking involved with brewing the perfect mug of coffee – all you need to do is place a heaped dessertspoonful of coffee per cup into a cafetière, add a little hot water (just off the boil) to coat the coffee grounds and then top up with more water. Stir, leave to sit for four minutes and then plunge and enjoy!
It is easy to select the right coffee for your tastes too, whether you like silky smooth coffees (like me) or dark intense ones (like him), Cafédirect has something for everyone.
Smooth – Silky smooth and easy drinking. Notes of milk chocolate and a hint of citrus acidity. Best served black
Lively – Vibrant and well-rounded. Notes of caramel and peanuts. Great black or with milk.
Intense – Strong and dark but with a hint of sweetness. Notes of sweet tobacco and burnt sugar with a heavy body. Best served with milk.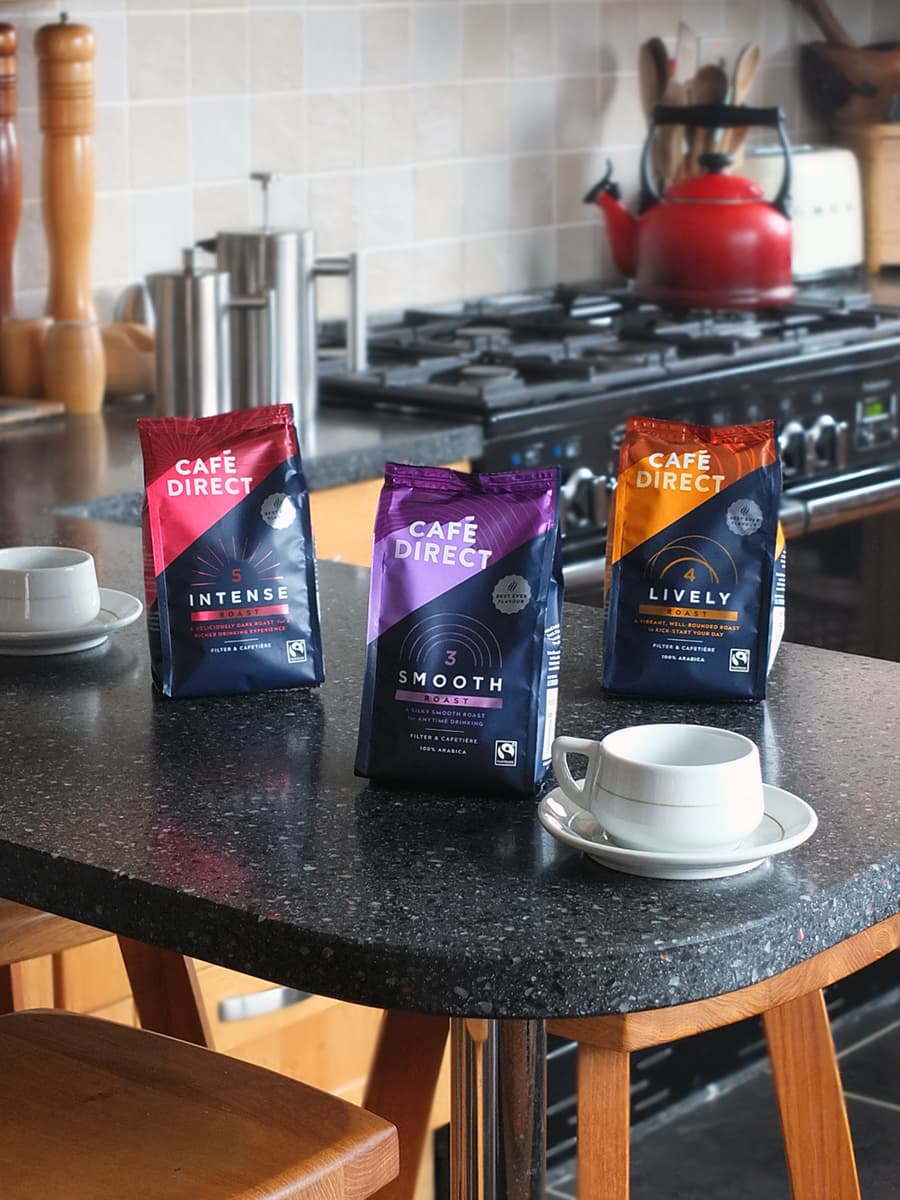 About Cafédirect
Cafédirect is unlike any other coffee company.
Over 50% of Cafédirect's profits (that's over £6m to date!) have been invested back into the farmer communities that they work with. This investment (on top of their Fairtrade commitment) improves farmer's livelihoods, maximising their resources and continually raises the quality of their coffee – meaning we get a taste experience with our morning cuppa that is second to none.
You can find Cafédirect blends in your local Co-op, Waitrose and Sainsbury's.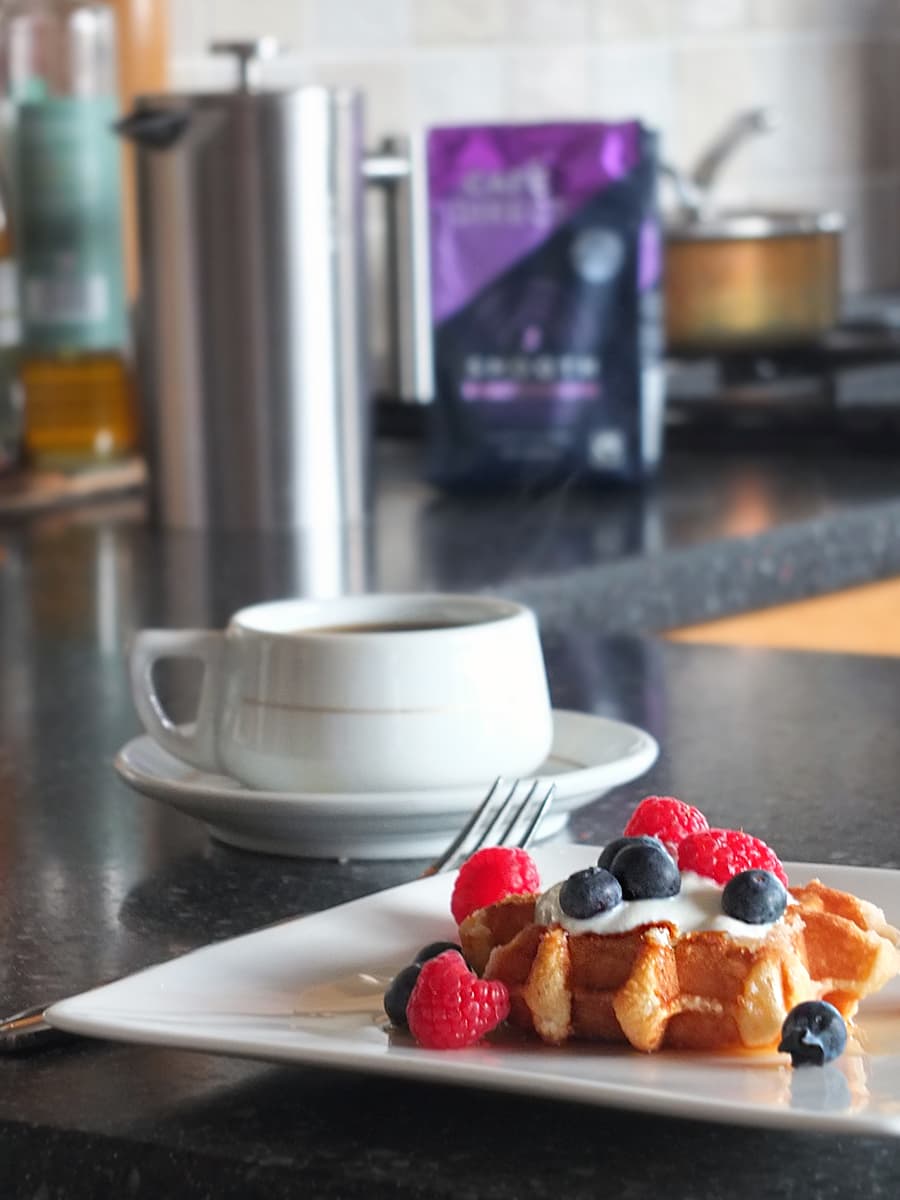 Try Cafédirect for 50% off with the Shopmium cashback campaign
Have you heard of Shopmium? It's a free app that enables you to access exclusive offers on everyday brands found in the supermarket – like trying Cafédirect for 50% off! As a user, you simply buy the featured product from your nearest store, take a picture of your receipt and get cashback paid directly into your PayPal or bank account!
Offers in the app change weekly as Shopmium works with over 500 of the biggest supermarket product manufacturers who are featuring different products and providing Shopmium users with an exclusive offer to buy that product. More than 5 million people in the UK and France are already using Shopmium. When will you try it?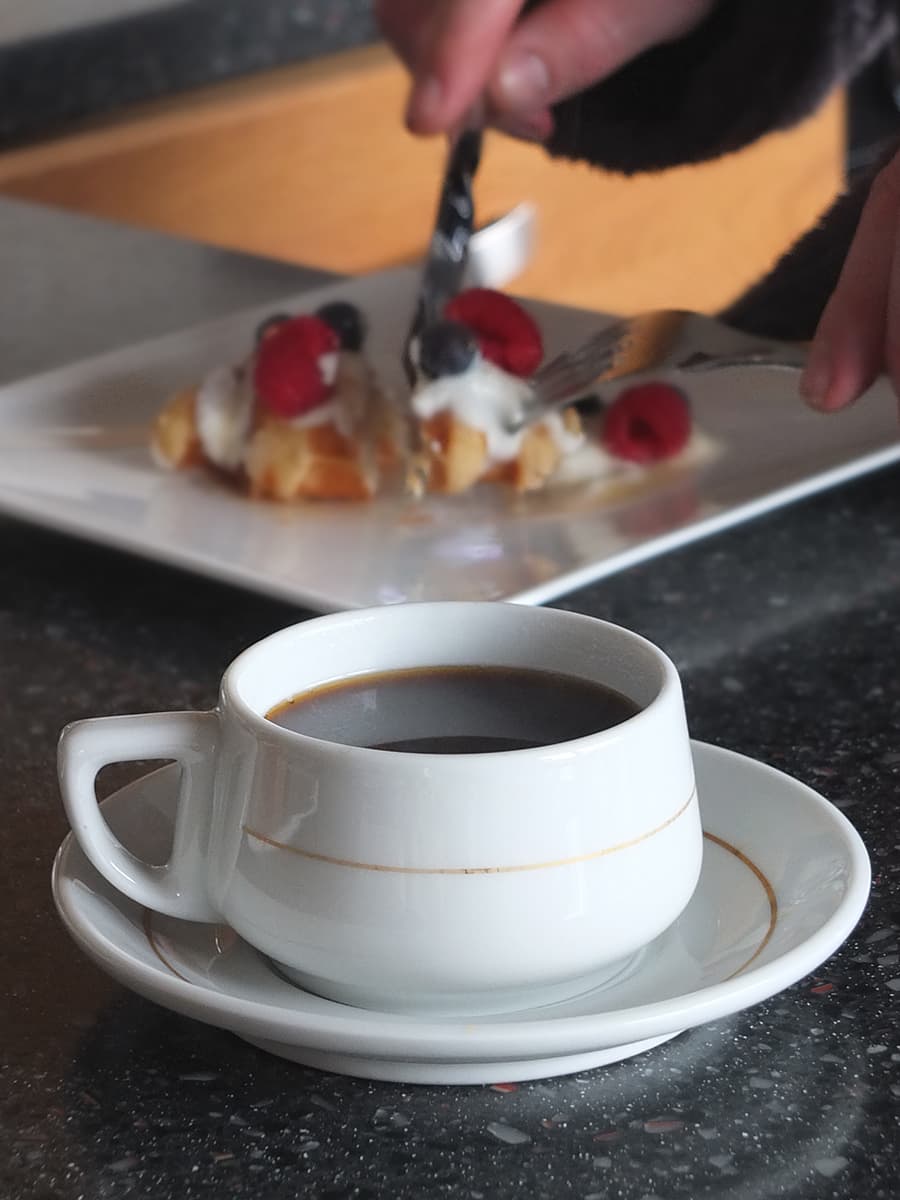 This is a sponsored post written in collaboration with Cafédirect, although all thoughts and opinions expressed are our own. Thank you for supporting the brands who make it possible for me to do what I love: mess up my lovely new kitchen and share recipe stories.