In collaboration with Lamb. Tasty, Easy, Fun.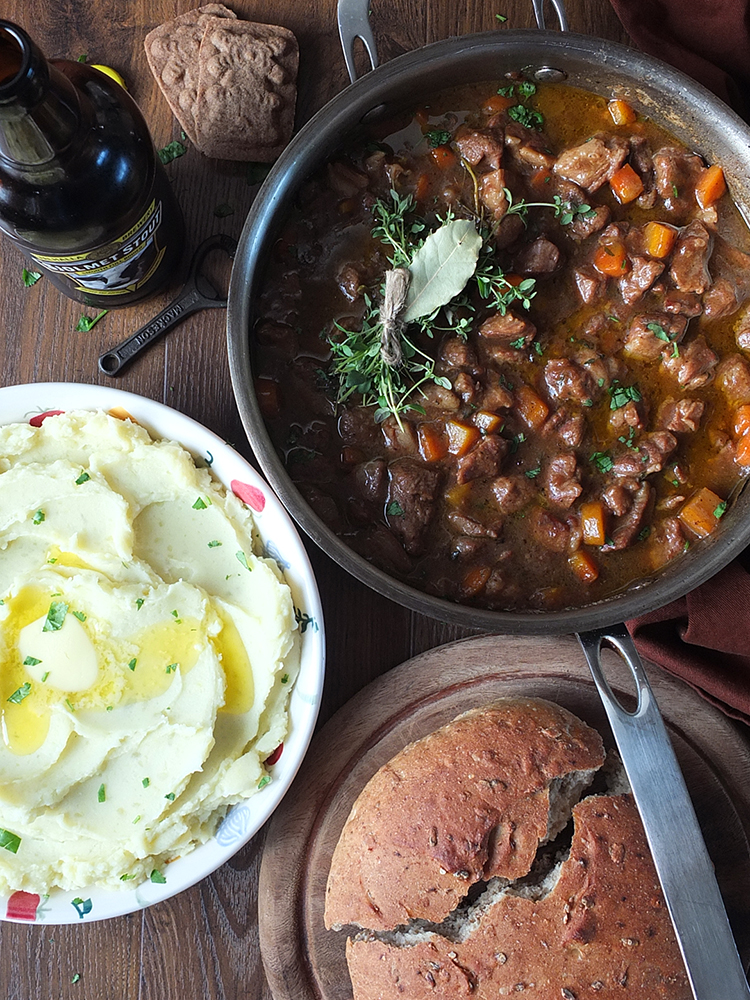 Winter is most definitely here in Shetland. We had a really mild October; an unseasonably warm month with plenty of sunshine. I'm pretty sure there was more sun in October than there was through the whole summer!
All of a sudden, it felt, we were hit by an icy cold blast from the North. The heaters have been cranked up and new slippers have been ordered online – my goodness the floor is cold.
On the up note, the northern lights were spotted again on a recent clear night.
Hearty, warming comfort food is definitely required.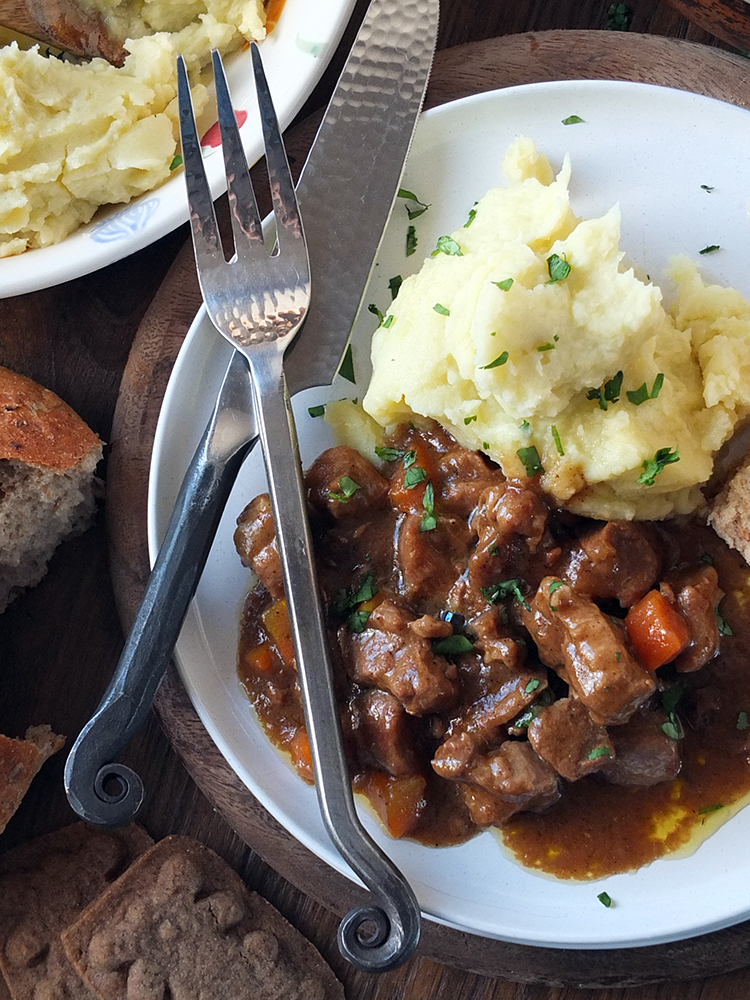 I've teamed up with Tasty Easy Lamb to share one of their delicious and hearty slow cooked lamb recipes with you. The secret ingredients for this tender casserole with a gorgeous thick gravy is a good quality ale, a spoonful of Dijon mustard and Speculoos biscuits!
I've been reading all about Speculoos (or Speculaas) on my fellow food blogger's posts for years now, and the first time I ever had the opportunity to try them for myself was on our summer trip this year to Brussels, Belgium. We were at the Chocolate Museum (yes, they have a chocolate museum!) and the attendant dipped a speculoos biscuit into freshly melted milk chocolate for us to taste test.
Utterly delicious! Like ginger snaps, but with more cinnamon.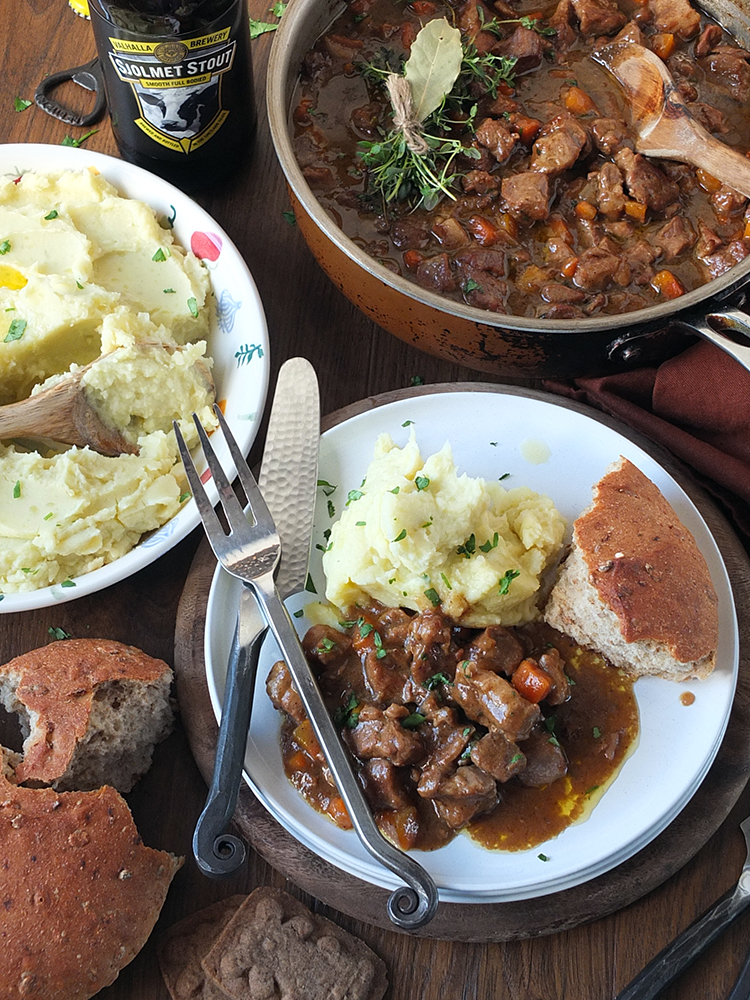 Speculoos is a type of spiced shortbread biscuit traditionally baked in Belgium, the Netherlands and Germany during the winter festivities.
As chance should have it, lurking in the back of my cupboard there was a packet of Speculoos spice mix and a traditional wooden stamp used to decorate them. I spent a rather pleasant afternoon recently making a batch of these biscuits, enlisting the help of my seven year old with the mixing and stirring.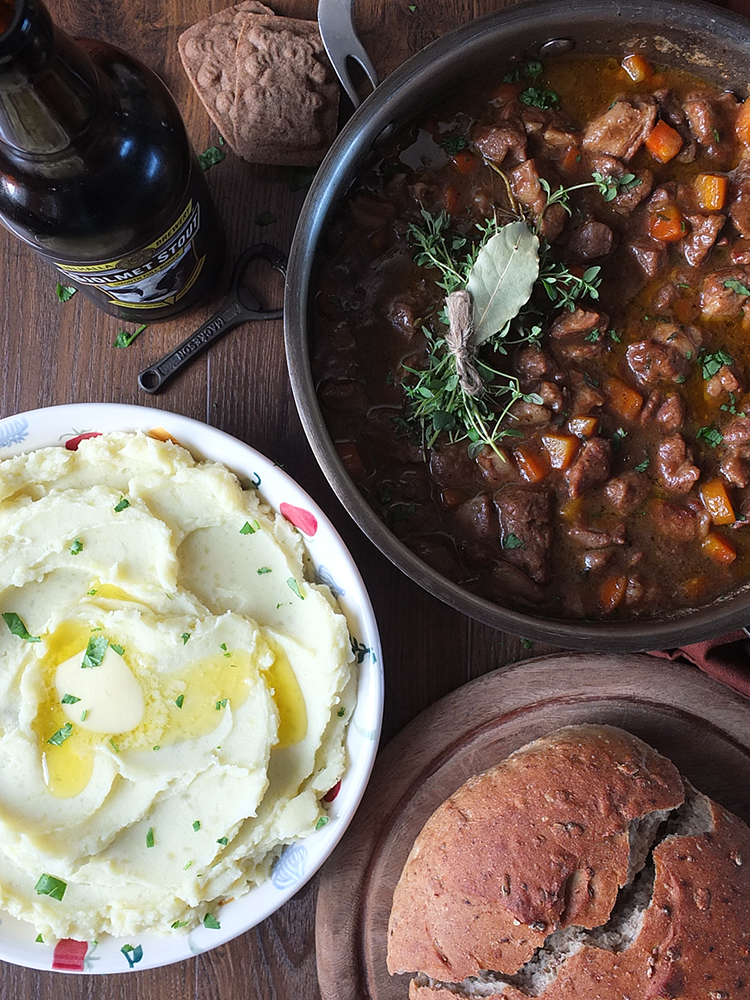 Lamb. Tasty, Easy, Fun is a new EU campaign launched with funding from the EU. It's main goals are to encourage home cooks, like you and me, to incorporate more lamb into our diets.
A lot of people think lamb is difficult to cook, that it's expensive, or it's just for Sunday roasts. It's not. The aim of this campaign is to move beyond the mint and demonstrate just how tasty, easy and fun lamb is to cook with in everyday life, like with this recipe, and its addition of biscuits!
I can't even begin to describe how delicious this recipe is!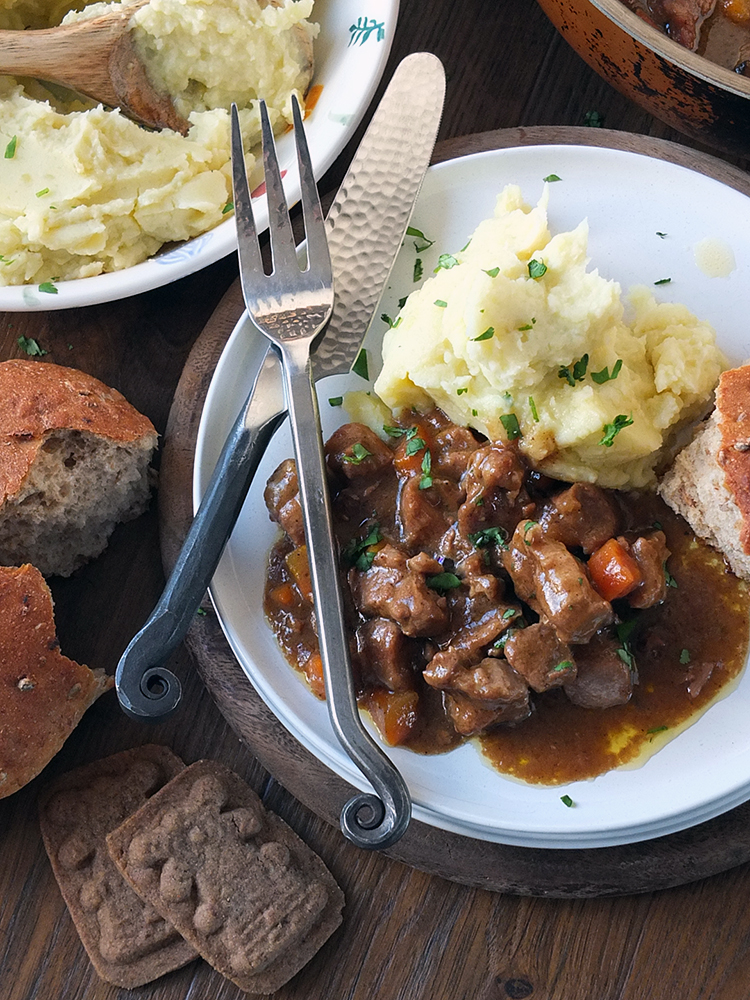 The lamb in this dish is slow cooker on the hob over an hour and a half so it's fork-tender. There's a gorgeous mustard-kick (you won't like this recipe if you're not a fan of mustard) and the sweetness of the speculoos biscuits counteracts the acidity of the ale, resulting in a deliciously moreish gravy-laden casserole perfect for spooning over a pile of creamy mashed potatoes. If you can't find speculoos biscuits I reckon some Norwegian pepperkaker or even ginger nuts would work well.
Leftovers reheat really well too. The lamb doesn't lose any of its tenderness, and in all honesty, reheating it seems to mellow the mustard flavour too.
Would you believe my fussy children asked for seconds when I served them this meal? We're onto a winner here!
For more recipe inspiration, helpful hints on which cuts to choose when you're at the butchers' counter and to learn about the vital role that sustainable sheep farming plays in the economy by supporting rural communities across England, Ireland and France visit the Lamb. Tasty, Easy, Fun. website.  You can also find them on Facebook, Twitter and Instagram.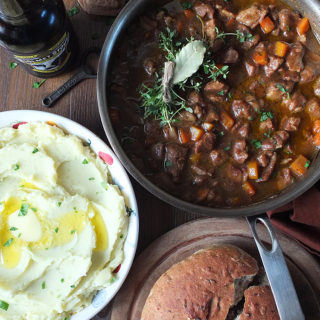 Lamb Casserole with Ale
A delicious slow cooked lamb casserole flavoured with ale, mustard and speculoos. Serve with mashed potatoes for the perfect Autumnal comfort food meal.
Print
Rate
Affiliate Links
This recipe card may contain affiliate ingredient and equipment links. As an Amazon Associate I earn from qualifying purchases.
Instructions
Heat the oil in a large, non-stick frying pan, season the lamb and brown over a high heat for 3-4 mins. Remove from the pan and set aside.

In the same pan soften the onion for 2-3 mins, over a low heat, stirring occasionally.

Sprinkle the flour over the onion, stir for 1 minute then add the stock. Stir well to remove any sediment from the bottom of the pan. Return the meat to the pan.

Add the ale or stout, mustard and bouquet garni. Cover and leave to simmer for 1 hour on a very low heat.

Stir through the carrots and biscuits. Cover and continue to cook for a further 30 mins. Adjust the seasoning if needed.

Garnish with the parsley and serve with mashed potatoes
Environmental Information
OTHER EASY LAMB RECIPES YOU MIGHT LIKE
Pistachio & Orange Crusted Lamb #MiniRoast by Elizabeth's Kitchen Diary
Lamb Burning Love by Fab Food 4 All
Mamta Gupta's Keema Meatball Curry by Elizabeth's Kitchen Diary
Greek Lamb Shepherd's Pie with Feta Mash by Foodie Quine
Slow Cooked Shetland Lamb Casserole with Creamy Polenta by Elizabeth's Kitchen Diary
Moroccan Spiced Lamb Meatballs by How to Cook Good Food
Pastitsio – Greek Macaroni Pie by Elizabeth's Kitchen Diary
SHARING WITH SOME BLOGGING LINKIES
Recipe of the Week by A Mummy Too
SHOP THIS POST
Sjolmet Stout from the Valhalla Brewery
Essential Cuisine Lamb Stock
Speculaas Spice Mix from The Speculaas Spice Company
Whitbread Mackeson Cast Iron Bottle Opener (charity shop find – check eBay!)
ProWare Kitchen Copper TriPly 24 cm Saute Pan
Emma Bridgewater Market Deli Bowl
Round wooden chopping board (charity shop find)
Treble Clef Cutlery (charity shop find in Norway but link is similar)
Westside Cob from The Quernstone
Premier Potatoes from J.K. Mainlands, Shetland
This is a sponsored recipe post in collaboration with Lamb. Tasty, Easy, Fun. All thoughts and opinions expressed are our own. Thank you for supporting the brands who make it possible for me to do what I love: mess up my kitchen and share recipe stories.
[color-box]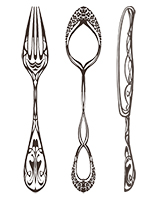 Have you made this recipe?
Take a photo and tag @tangoraindrop or use the hashtag #elizabethskitchendiary and share on Instagram and Twitter. It would make my day to see your creations!
[/color-box]