A refreshing blend of kohlrabi, cucumber, celery and apple.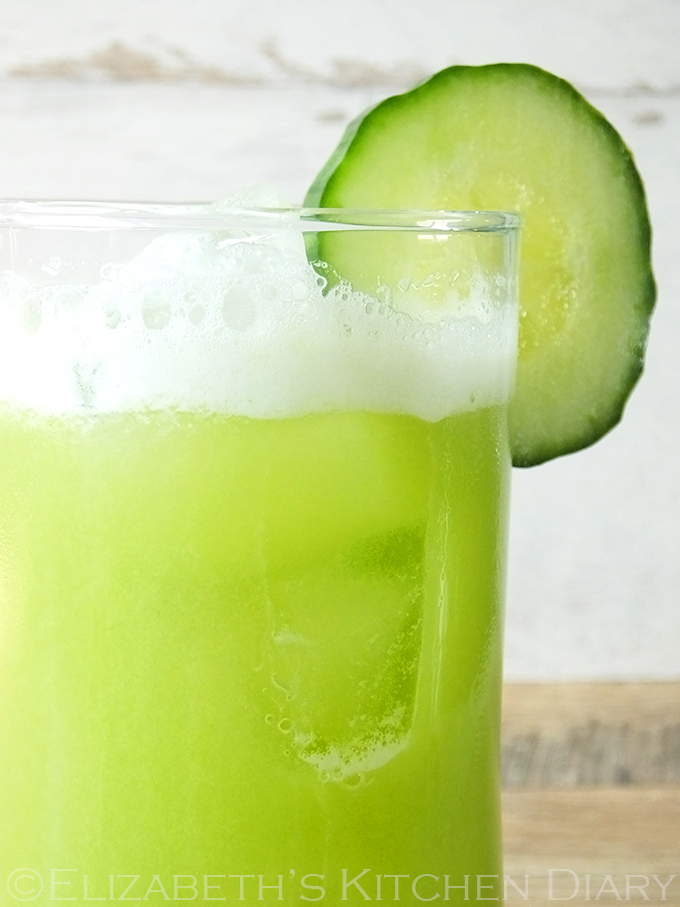 Ah, the humble kohlrabi – the sputnik of the vegetable world – what do we do with you?
I have to confess that when this bizarre vegetable first made an appearance in my vegetable box I had to take to Twitter to identify it. I had never seen one before – this isn't the sort of veg that appears on our supermarket shelves here in Shetland.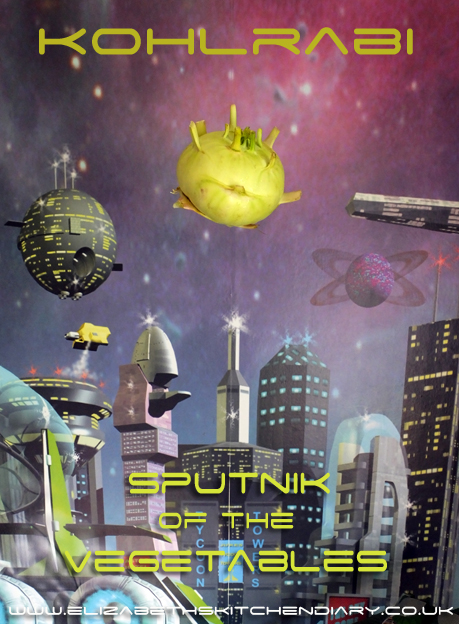 It's become one of my favourite vegetables though (and I really did hang one from my son's bedroom ceiling so I could photograph it with his space themed wallpaper in the back!). A member of the brassica family its flavour is somewhat between a cabbage heart or a broccoli stalk and it pairs really well with apple in a summer salad. You can get them with a green skin or a purple skin.
It also makes a wicked refreshing green juice!
Use smaller kohlrabi for this as they are less woody, and you can peel and quarter them, or just quarter them, but keep in mind that a purple kohlrabi will affect the colour of the juice if it's not peeled (it'll still taste awesome though). To obtain a greener coloured juice peel your apples first too, if you fancy.
A masticating slow juicer like the Froothie Optimum 600 masticating slow juicer  makes short work of tough vegetables like the kohlrabi, and you don't even need to chop the apple up – the wide mouth chute means you can have fresh juice in just a few minutes!
Served cold over plenty of ice this low-calorie green juice is packed with vitamins and minerals. A great way to work towards your five, seven, ten a day and a great way to cool off during this summer heat! And yes, it's actually been hot and sunny here in Shetland this last weekend! We had some summer!
The Shetland Canoe Club organized a trip out on the east coast of the islands to take advantage of the fine weather. It was a glorious six-mile paddle along the coast, through a magnificent sea arch and into a sea cave where we disturbed an otter at play. Lunch was had on a rocky beach amongst some fantastic company (including a mouse!). I even picked up a few geocaches (and a sunburn despite the SPF 40 I'd put on before I left the house!).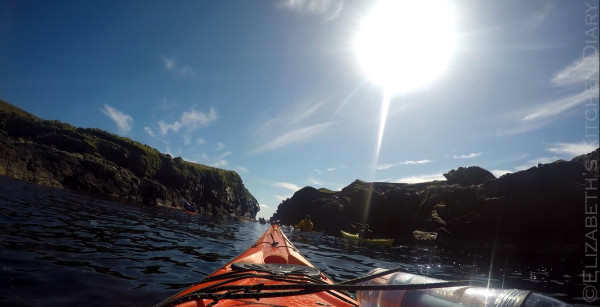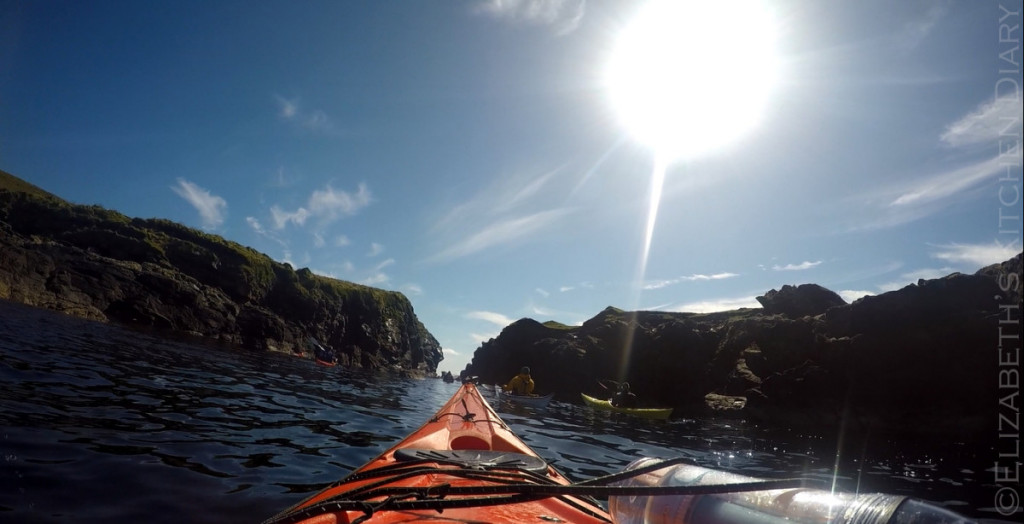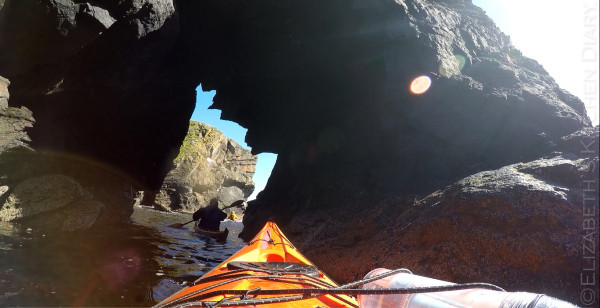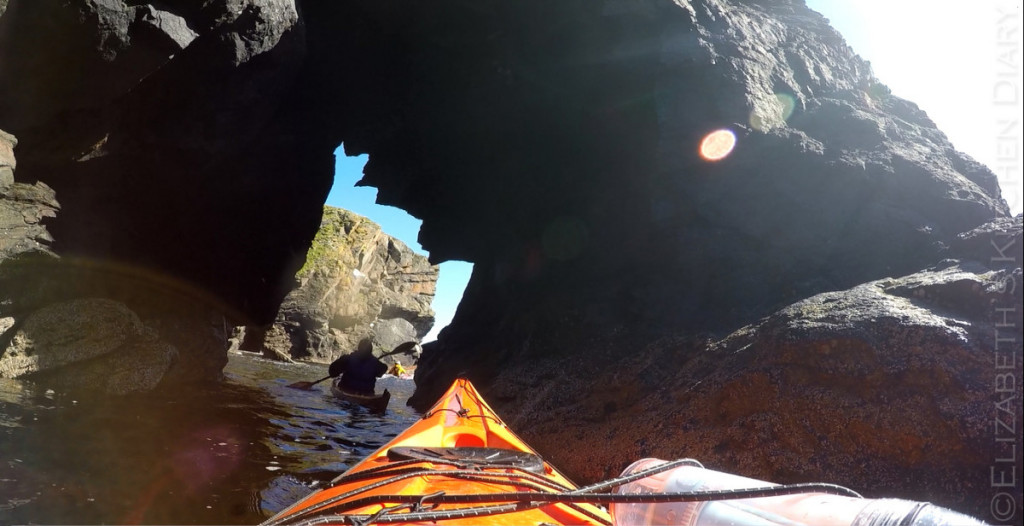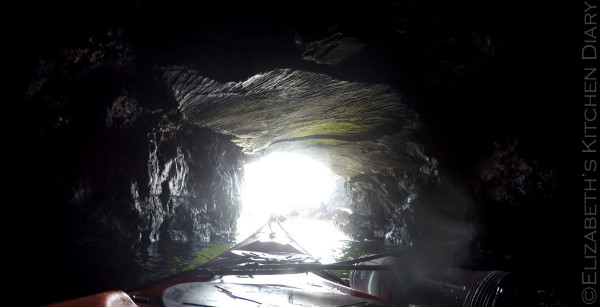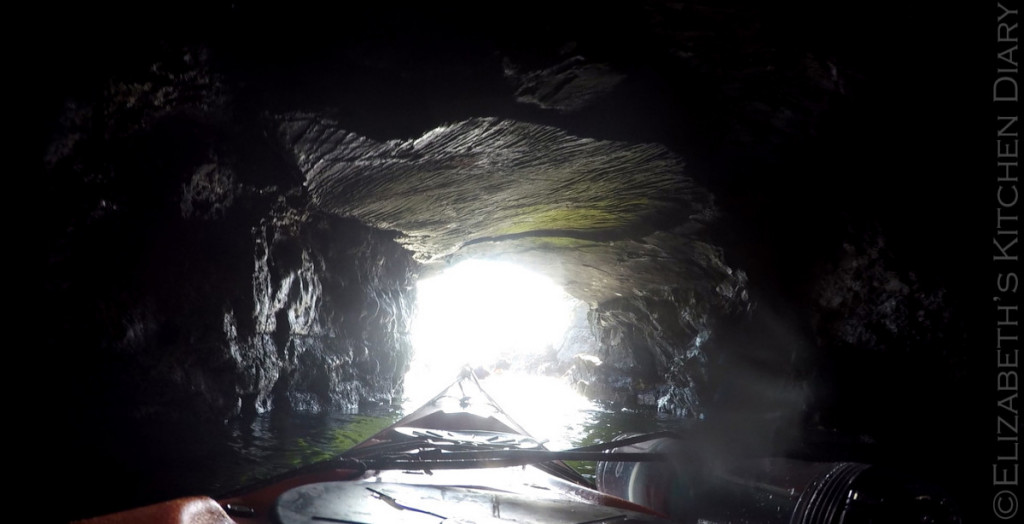 But yes, the juice. It's a green juice, it's good for you and it tastes absolutely fantastic, if I do say so myself! I'm really rather pleased with this recipe!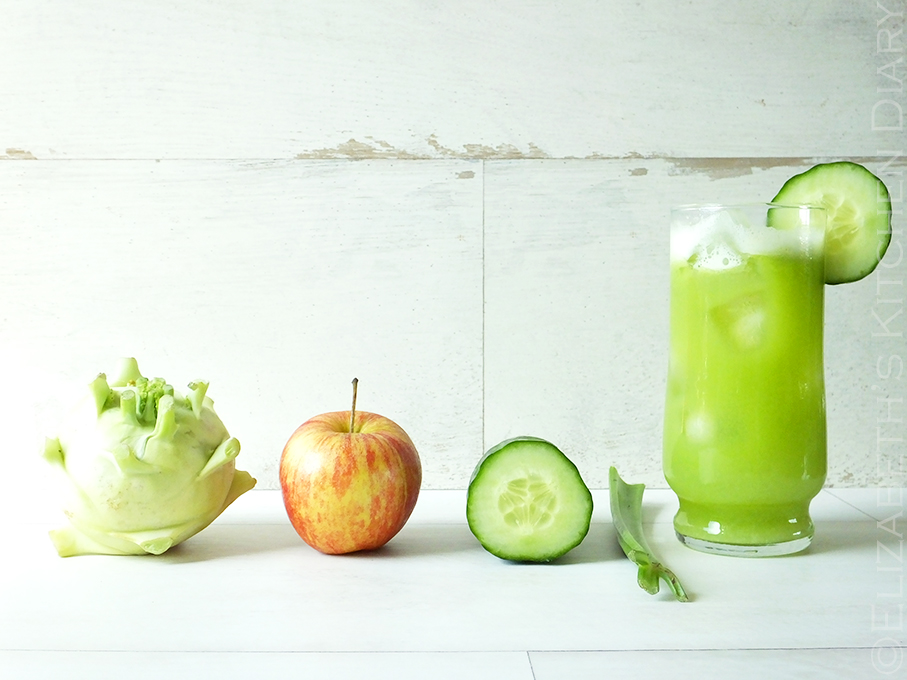 What's your favourite way to prepare kohlrabi? Do you grate it in a salad? Do you juice it? Do let me know!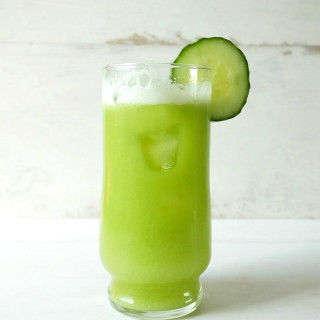 Kohlrabi & Cucumber Quencher
A refreshing blend of kohlrabi, cucumber, celery and apple.
Print
Rate
Ingredients
1

medium

kohlrabi

green or purple (see notes)

1

small

cucumber

2

apples

1/2

stick

celery

ice

to serve
Affiliate Links
This recipe card may contain affiliate ingredient and equipment links. As an Amazon Associate I earn from qualifying purchases.
Instructions
Quarter the kohlrabi and peel the apple if you want a greener juice.

Juice everything together in a masticating slow juicer.

Pour over ice to serve.
Environmental Information
OTHER KOHLRABI RECIPES YOU MIGHT LIKE
Kohlrabi Fritters by Amuse Your Bouche
Ploughman's Salad with Kohlrabi, Apple & Cheddar by My Custard Pie
Winter Vegetable Gratin with Truffle Cream by Kellie's Food to Glow
If you've got any cucumbers needing to be used up you might like to try this cucumber cake from Veggie Desserts!
If you want to be kept up to date on my recipes, occasional craft tutorials, adventure stories and giveaways then please subscribe to my weekly newsletter; it gets sent out every Monday morning if there is new content. Your email address won't be passed on to anyone, you will never be spammed and you are free to unsubscribe at any time, no questions asked. Make sure you confirm your subscription or you won't receive the newsletter – if it hasn't arrived check your junk mail folder.
[wysija_form id="1″]
Elizabeth's Kitchen Diary uses the Froothie Optimum 9400 blender, and the Froothie Optimum 600 slow juicer to make her juices, soups and smoothies. These are affiliate links, meaning if you buy a blender or juicer through them we will earn a small commission. This is not a paid post and all thoughts and opinions are our own.