aka Cocoa Zucchini Bread depending on what side of the pond you're on!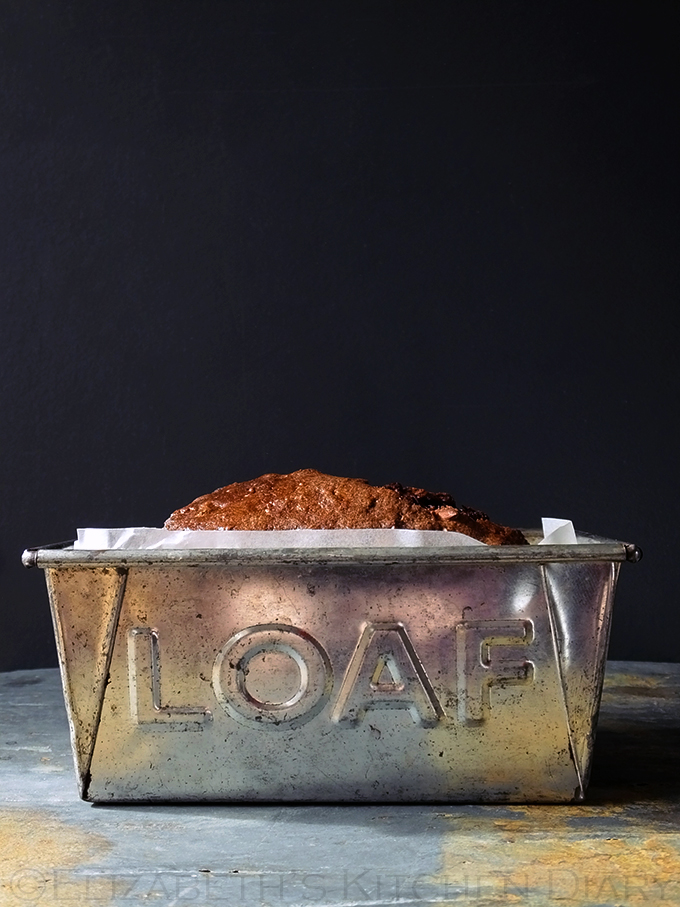 It's veg box season!
Each week we get a gorgeous surprise selection of whatever happens to be ready to pick. I'm not fussy with what I get; I'll work with whatever is in season, but I have to confess that courgettes are my least favourite vegetable.
I'm working on it though, experimenting with different ways of using them up.
My fail-safe recipe though is my father's cocoa zucchini bread – this recipe uses up 2.5 courgettes!
I like adding chopped almonds and apricots to my loaf as the nuts add some nice texture while the apricots add a little extra moistness. I like the contrast in colour too when you slice into the loaves. Other nuts or dried fruit can be used too.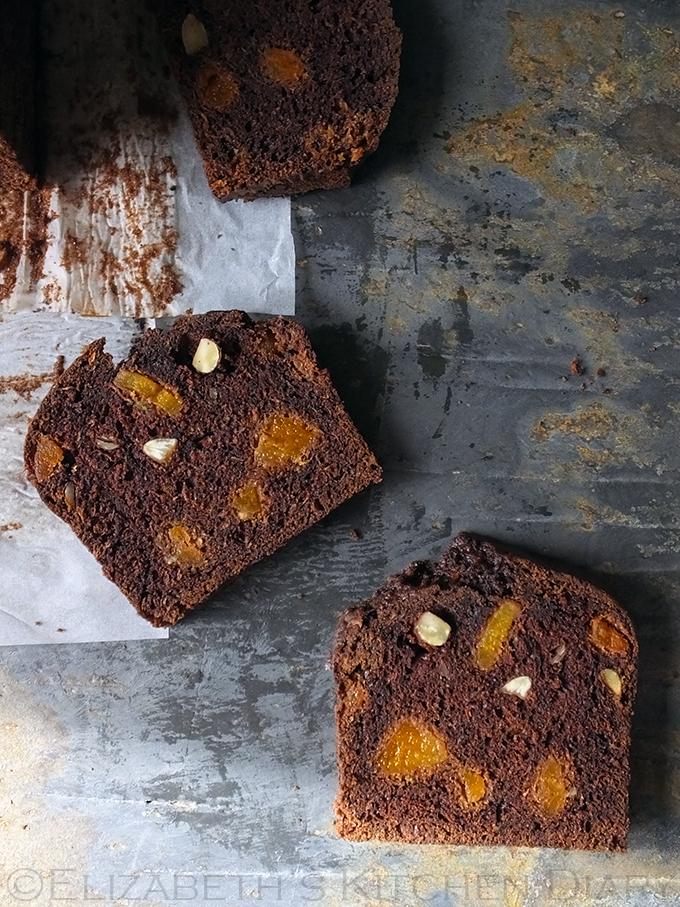 It's a great recipe to cook with children as they enjoy grating the courgette and mixing the ingredients. You can't really over mix this recipe either so they can stir until their hearts are content!
The loaves will keep for several days in an airtight container and they freezer well too. However, if you do find that you have leftover stale loaf on your hands, never fear – this cake makes wicked avocado chocolates!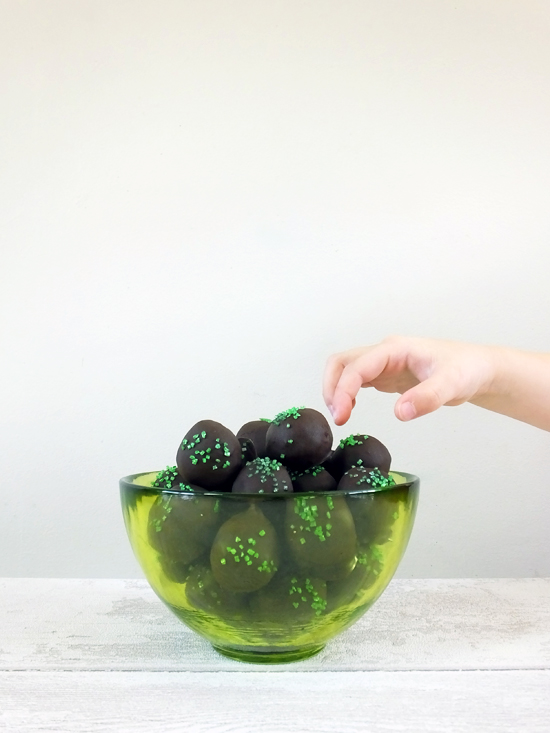 How do you use up a glut of courgettes? Do you hide them in cakes? Whiz them up in soups? Make chutney? Do give me some recipe ideas as two or three of these will be appearing in my weekly veg box for the next few months!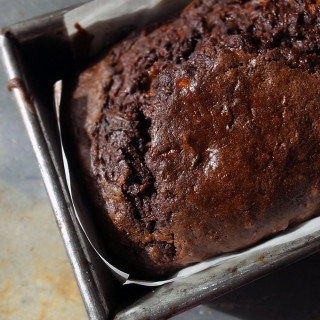 Chocolate Courgette Loaf
A moist, dense, chocolate courgette cake ideal for using up a glut of courgettes!
Print
Rate
Affiliate Links
This recipe card may contain affiliate ingredient and equipment links. As an Amazon Associate I earn from qualifying purchases.
Instructions
Preheat oven to 350 F/ 180 C/ 160 C fan and grease or paper two loaf tins.

Combine grated courgette, sugar, oil, vanilla and eggs in a large bowl and mix well.

Sift the flour, cocoa powder, baking soda, salt, cinnamon and baking powder together, and stir into the courgette mixture.

Fold in the chopped apricots and almonds, and spoon into the prepared loaf tins.

Bake for 50 - 90 minutes depending on the size of your loaf tins.

Leave to cool in tin for a bit before turning out onto a wire rack to cool completely. Store in an airtight container, or freeze the second loaf for later.
Environmental Information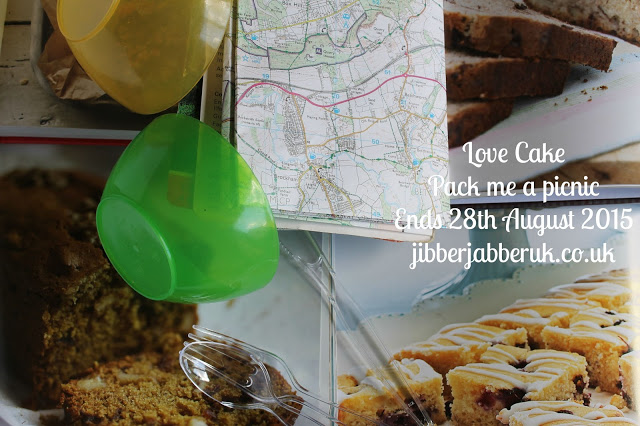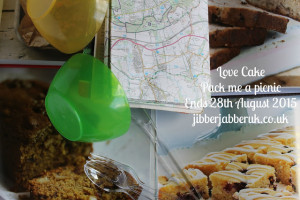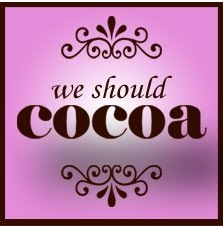 LINKING UP WITH A FEW FOOD BLOGGING CHALLENGES
Love Cake by Jibber Jabber UK – theme: pack me a picnic!
We Should Cocoa by Tin & Thyme
OTHER COURGETTE RECIPES YOU MIGHT LIKE
Quick Courgette & Blue Cheese Soup by Kavey Eats
Courgette Quinoa Lasagne with a Cinnamon Yoghurt Béchamel by Recipes from a Pantry
Kousa mahshi (Lebanese Stuffed Courgettes) by Cook Sister
Chorizo & Grilled Vegetable Pizza by Elizabeth's Kitchen Diary
Lentil, Courgette & Thyme Burgers by Tinned Tomatoes
Caramelized Courgette Soup by Fab Food 4 All
Chargrilled Asparagus Courgette Salad with Goats Cheese and Mustard Dressing by The Foodie Couple Blog
Spiced Courgette Fritters by Tin & Thyme
Courgetti with Avocado & Feta Sauce by Celery & Cupcakes
Courgette & Potato Tortilla by Family, Friends, Food
If you want to be kept up to date on my recipes, occasional craft tutorials, adventure stories and giveaways then please subscribe to my weekly newsletter; it gets sent out every Monday morning if there is new content. Your email address won't be passed on to anyone, you will never be spammed and you are free to unsubscribe at any time, no questions asked. Make sure you confirm your subscription or you won't receive the newsletter – if it hasn't arrived check your junk mail folder.
[wysija_form id="1″]