In collaboration with Whiskas Cat Food.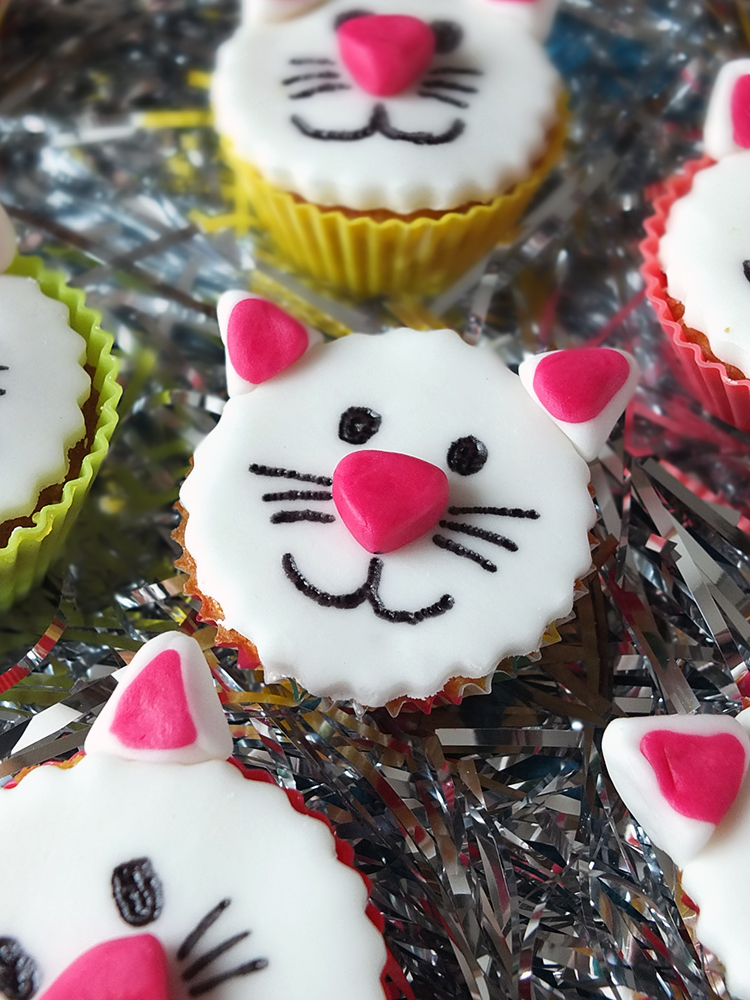 I am of the firm belief that a home isn't a home unless a cat is part of it. There has always been a cat in our family for as long as I can remember.
A year ago a new addition to our family was born – Echo, the daughter of a local barn cat – came to her new forever home when she was just eight weeks old.
As my husband is away at work all day and the children are at school, it was me that she first impressed upon. When she first arrived here she was very timid and cautious, but there was a discernible change in her after about three days where she opened up and embraced us as her family.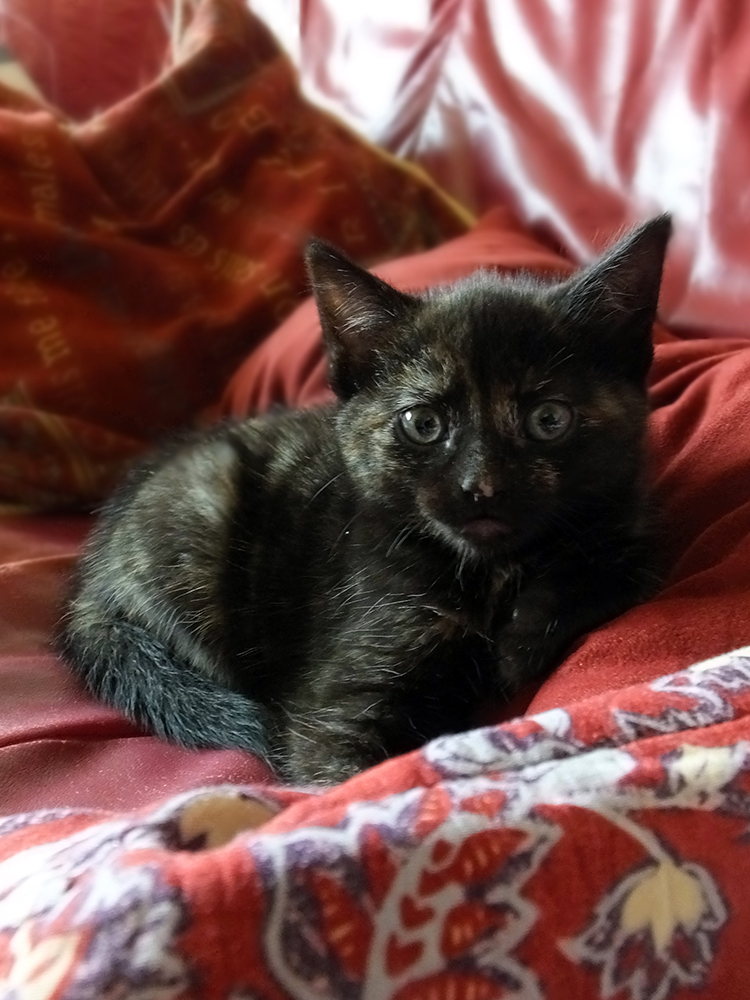 I get some extra special treatment though.
I have never, ever, owned a cat as vocal as this one! She meows and talks and is very insistent that she be heard. She also has a rather curious habit – ever since she was tiny and could jump up onto the kitchen chair, she'd jump up onto the kitchen table (much to my husband's horror), circle around the back of my laptop, crawl up my arm, cuddle herself into my shoulder and lick my neck, purring, until she fell asleep, nose firmly wedged into my collarbone. It's a comfort thing, for her, I believe.
Echo is a year old now and as I type this she has just done it again! Most of the time I spend typing on this blog I have a cat sitting on my shoulder purring away. Well, she's a bit too big for just my shoulder now, so her backside is perched on the back of the wooden chair I'm sitting on, but she's there right now, purring away in my ear.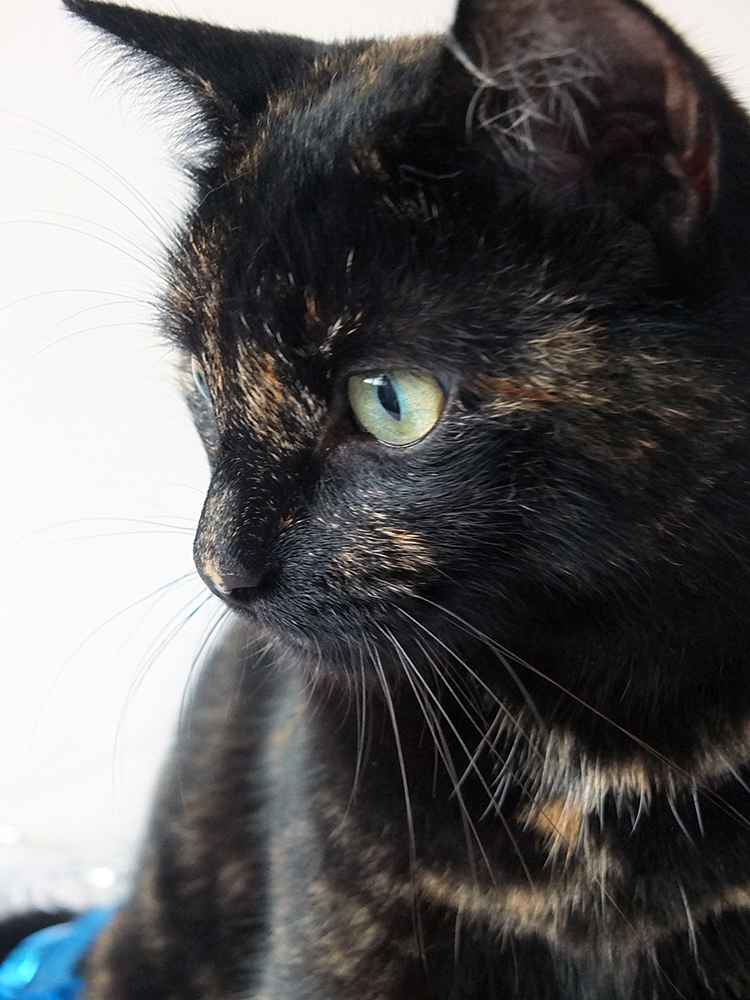 Every few seconds while she's purring she'll meow at me. I wish I knew what she was saying. It's pretty obvious when she's standing by the back door she's meowing to get out, or when she's standing by her empty food bowl she's meowing to be fed, but what is she saying when she's lounging comfortably on my shoulder, purring away, and she meows?
I think she could have used a semester or two at the Whiskas Kitten Kollege to refine her communication skills. Have a look at this adorable video below to see what I mean! Cutest cat food advert, ever, no?
I wish that Echo could speak human so I would know exactly what it is she is trying to say to me. As it stands now with her raspy sandpaper kisses and cuddles I'll just assume it means she loves me. I'm happy with that. 🙂
As with any member of our family, a birthday requires cake, so this weekend the kids and I made some Kitty Cat Funfetti Fairy Cakes to celebrate.
They're a basic vanilla fairy cake recipe with the addition of a tablespoonful of hundreds and thousands sprinkles to provide little flecks of colour throughout the sponge, topped with ready to roll icing embellished like little kitty cat faces. Simple, and a project you can work on with your kids together (Madame was given the task of pinching off balls of icing and rolling them into balls for me to shape).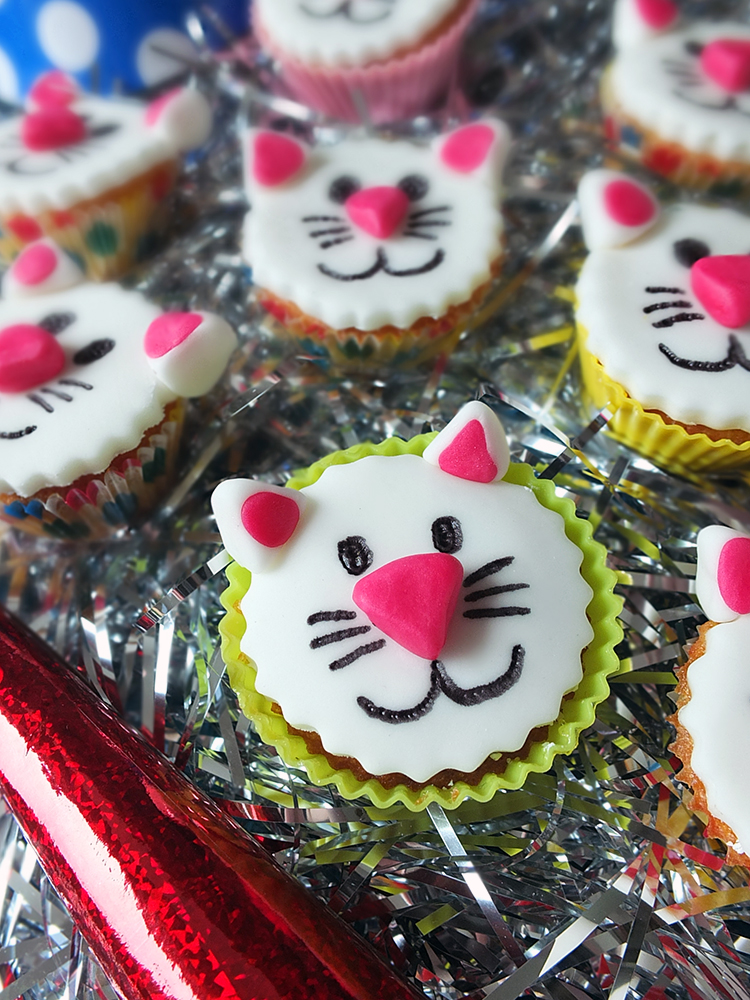 These would be ideal for any children's cat themed party, or, like we did, to celebrate our lovely cat's transition from kittenhood into fully fledged adulthood.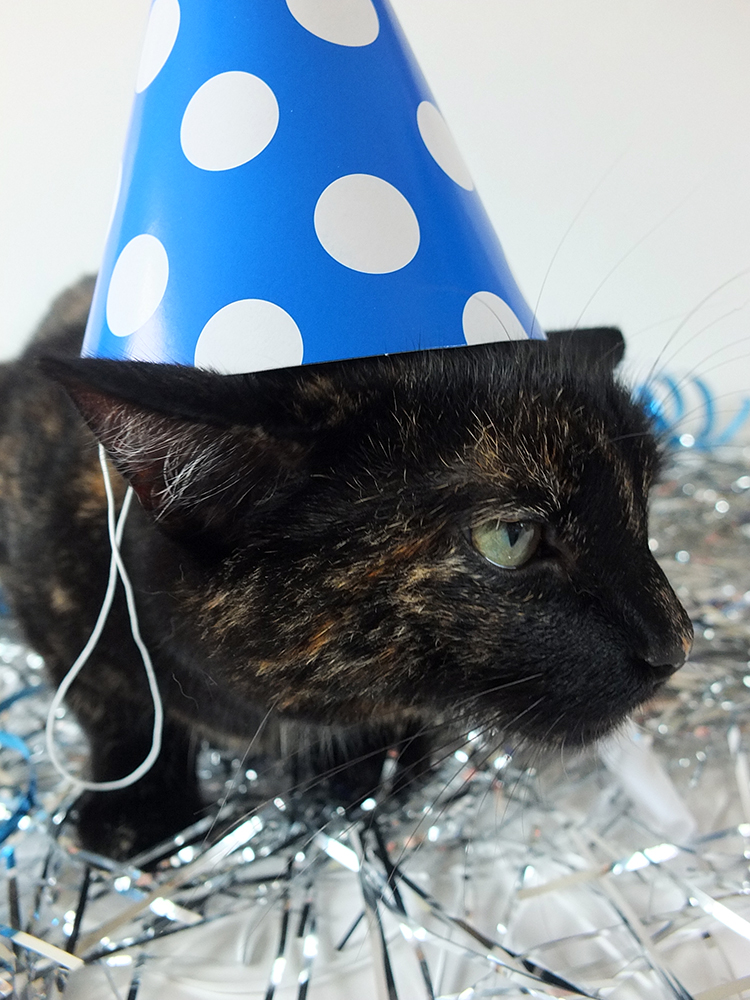 Happy 1st Birthday Echo! Ok, ok, she wasn't that terribly impressed with the party hat. We did give her a few cat treats and cuddles after our photo session though, to compensate her for her time. 

Do you have a cat? Tell me all about him/her in the comments!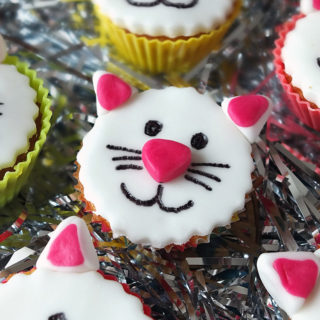 Kitty Cat Funfetti Fairy Cakes
A quick and easy kitty cat fairy cake recipe - ideal for kids' parties!
Print
Rate
Total Time:
1
hour
20
minutes
Instructions
Preheat oven to 200 C/ 180 fan and line a 12 hole muffin tin with paper cases.

Cream together the butter and sugar until light and fluffy.

Add in the eggs, one at a time, with a spoonful of flour, and beat well until incorporated.

Add the vanilla and milk and beat until the mixture is smooth and creamy.

Fold in the sprinkles and spoon the batter into the prepared cases so that they are 2/3 full.

Bake for 15-20 minutes until well risen and golden. Transfer to a wire rack to cool completely.

When the fairy cakes have cooled completely use a bread knife to cut the tops off.

Roll the white ready to roll icing out to a thickness of 1/4 inch. Using a round cookie cutter the same size as the top of the fairy cakes cut out 12 circles.

Brush the tops of the cut fairy cakes with the melted, sieved apricot jam and place one circle of icing on the top.

Make the cat ears by rolling two even sized balls of white ready to roll icing sugar about the size of a small marble. Place a tiny ball of pink ready to roll icing on the outside of the white and use your fingers to shape it into a triangular ear shape. Stick on to the top edge of the white circle.

Make a pink nose with a small ball shaped in to a triangle.

Using the black edible ink pen draw on eyes, a mouth and whiskers.

Leave out in the air to dry completely before serving.
This post is a paid collaboration with WHISKAS®, but all thoughts are my own. Check out their website for more information on their cat food and their YouTube channel for fantastic Kitten Kollege videos.