Available exclusively from Harrods.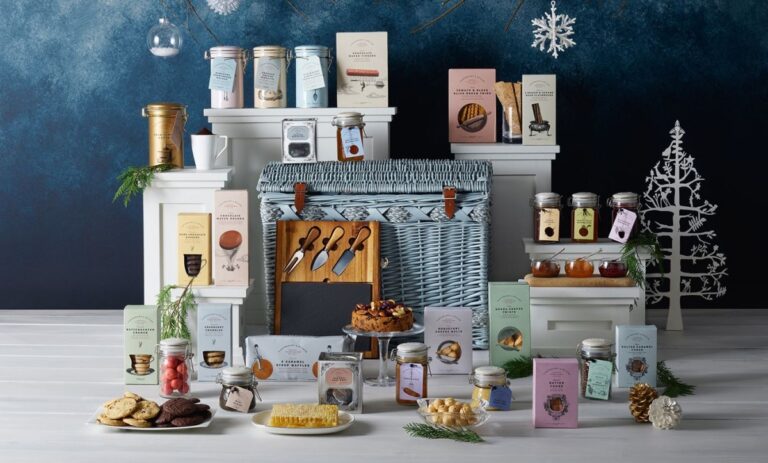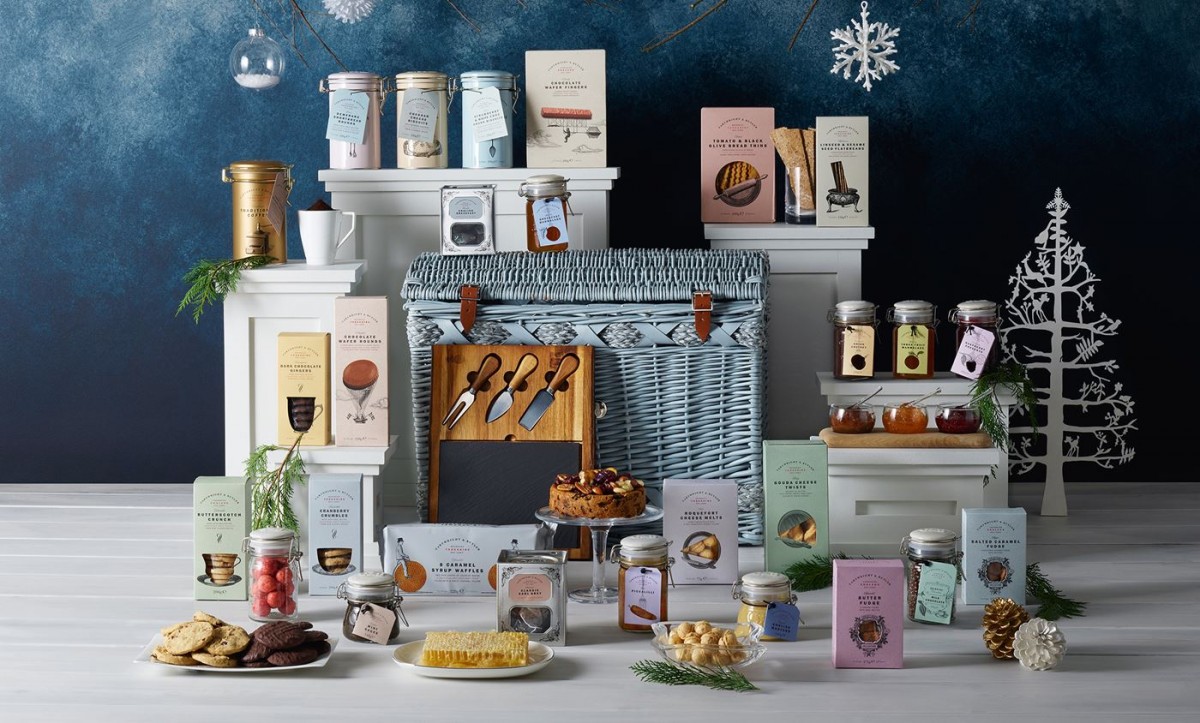 Christmas has come early to our house.
A few days ago (on my 40th birthday, in fact!) I took delivery of the most posh collection of festive foodstuffs to ever cross the threshold of our house. When this arrived I truly felt I'd made it in the world of a professional food blogger.
I am on Harrods radar – and they've just sent me a hamper of awesome food! Heaven!
Established in 1824 by 25 year old Charles Henry Harrods, the current Harrods department store, on Brompton Road in Knightsbridge, London, occupies a 20,000 square metre site and features over 300 different departments.
With a motto of Omnia Omnibus Ubique (all things for all people. everywhere), this store really does have something for everyone. Their seasonal Christmas department is one of their most well known and their Christmas hampers range from the more affordable A Christmas Classic at £25 to the more extravagant The Decadence, at £20,000!
Established in 1981, Cartwright & Butler is a purveyor of fine foods, gifts and luxury hampers with a quintessentially British character. They ensure that all of their products use only the finest of ingredients so you can be assured of a traditional, homemade taste and a sense of luxury with every single bite.
Cartwright & Butler: The Harrogate Christmas Hamper
Packed into a pastel blue white-washed wicker trunk, the exclusive to Harrods Cartwright & Butler Harrogate Christmas Hamper is an elegant ode to Christmas entertaining, laden with jams and chutney, biscuits, crackers, tea and coffee. The hamper itself is huge – measuring 22 inches wide, 14.5 inches deep and 17.5 inches at its highest point and comes tied with a gorgeous Harrods printed ribbon.
Unpacking the hamper was a great pleasure. I love the colour of the hamper itself, which matches the colour and style of the treats inside. I also love the vintage, almost steampunk, detail on the Cartwright & Butler packaging. Each product is a visual and culinary work of art.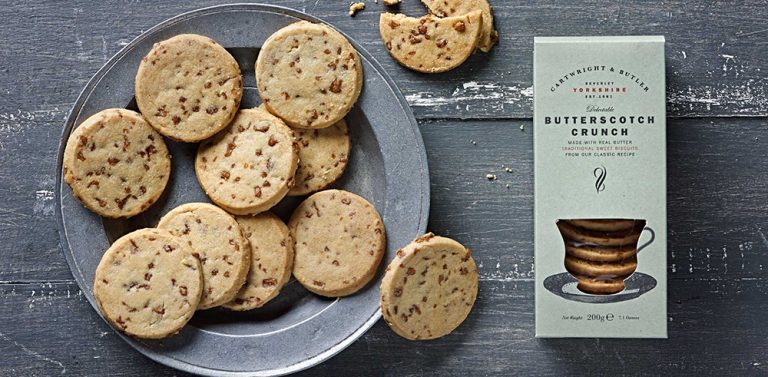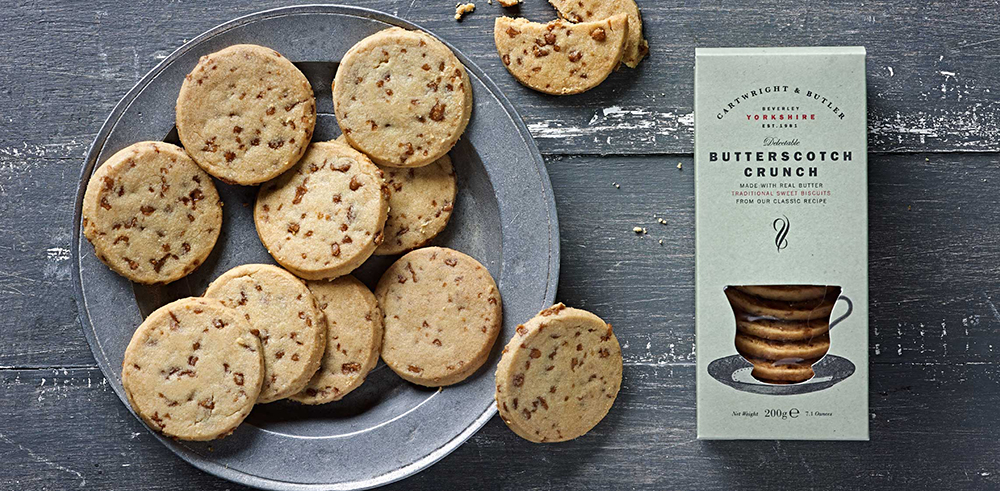 SWEETS, CAKES & BISCUITS
This hamper contained a gorgeous assortment of sweet things from chocolate wafer fingers (I'm scoffing these as I type), chocolate wafer rounds, caramel syrup waffles (my daughter's favourite), salted caramel fudge, butter fudge, dark chocolate coated ginger cookies, butterscotch crunch cookies, cranberry crumbles, butter thins with almonds and a 600 gram decorated fruit cake in a lovely reusable pastel painted gift tin.
200 grams of demerara shortbread rounds and strawberry & white chocolate chunk biscuits both come packaged in gorgeous reusable tins.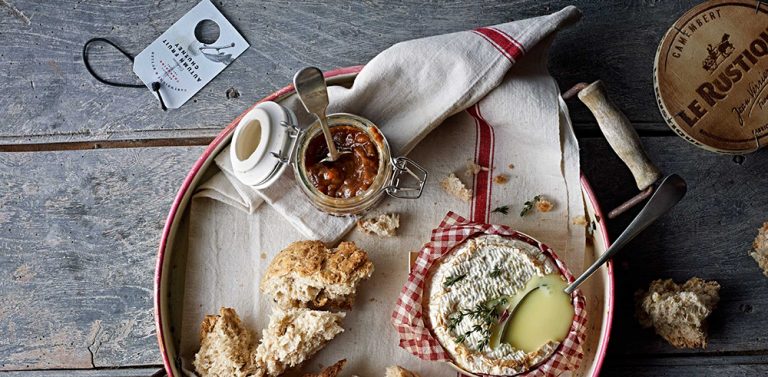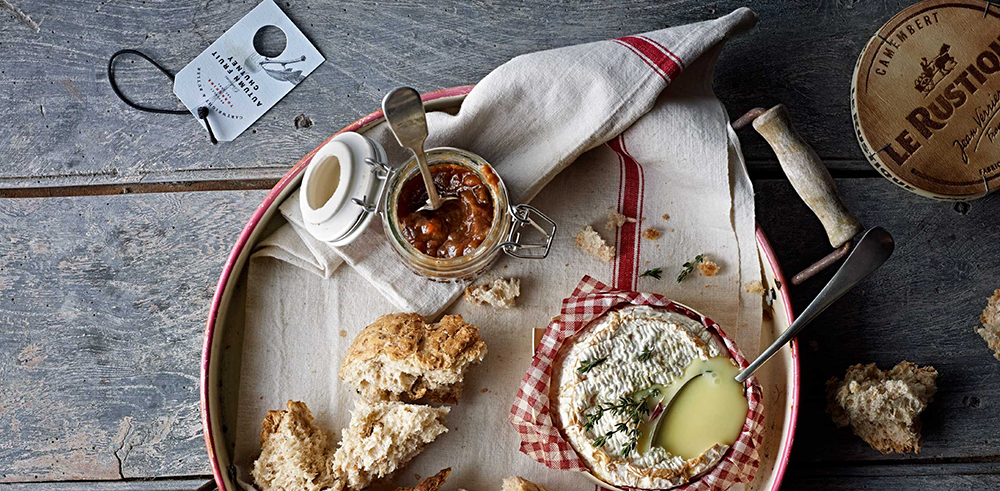 CRACKERS & SAVOURY SNACKS
Designed for sharing, this hamper comes with everything you'll need to serve with a cheese board or savoury snack table while entertaining this holiday season. Items include Cheddar cheese biscuits in a reusable tin, linseed and sesame seed flat breads, tomato and black olive bread thins, Gouda cheese twists, cheese biscuits and Roquefort cheese melts.
HONEY & PRESERVES
The jams, chutney and condiments included with this hamper all come in attractive glass jars with ceramic lids. These include mint sauce, English mustard, raspberry preserve, three fruit marmalade, onion chutney and hot Piccalilli. There is also a large piece of acacia honeycomb in a lovely painted reusable tin.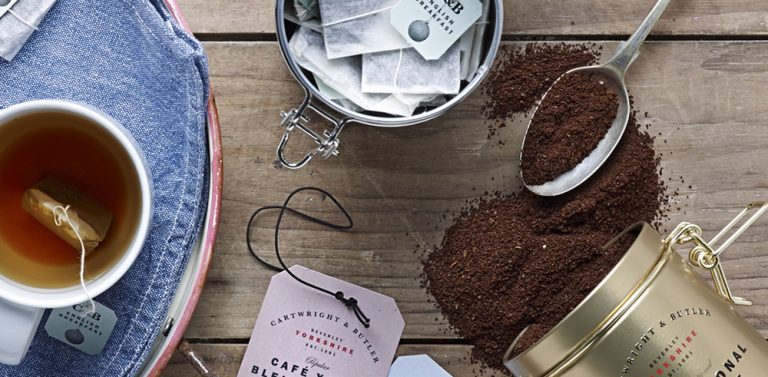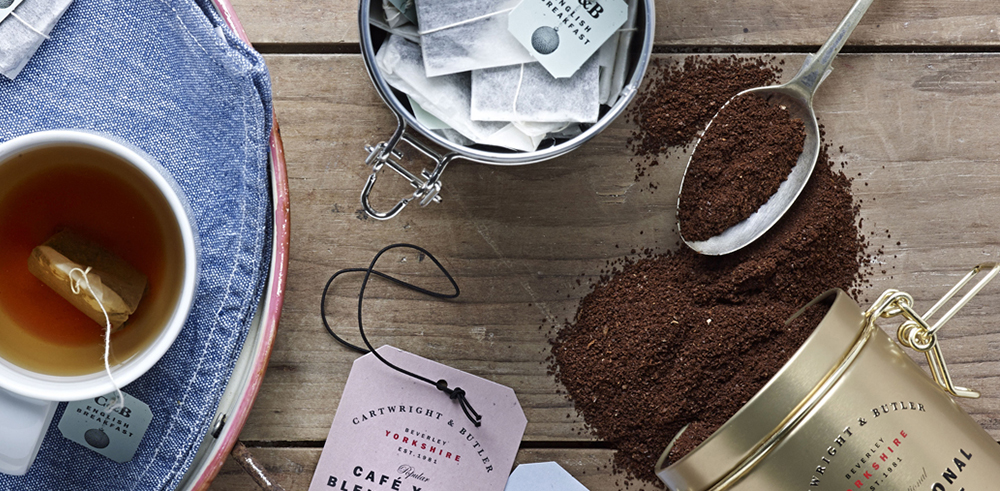 TEA & COFFEE
Fifteen whole leaf tea bags of both the classic Earl Grey and English breakfast teas are included in this hamper as well as 227 grams of each Cafe York Blend Coffee and After Dinner Blend Coffee. The coffees both come in lovely reusable gold coloured tins.
EXTRA GIFT
This hamper comes with a very attractive Lytton House acacia wood cheese board cut so that the bark is still showing on the two long sides. Inset with a removable piece of quality slate this hand made rustic serving board comes with two cheese knives and a fork server.
The Harrogate Christmas Hamper retails for £250 and it is available exclusively from Harrods. In fact, it features in their Style Insider as one of the Top 5 Christmas Hampers this year.
With great thanks to Harrods for the opportunity to review this item. This is not a paid post and all thoughts and opinions expressed are our own.