Issue 15 of our weekly bite-sized review series.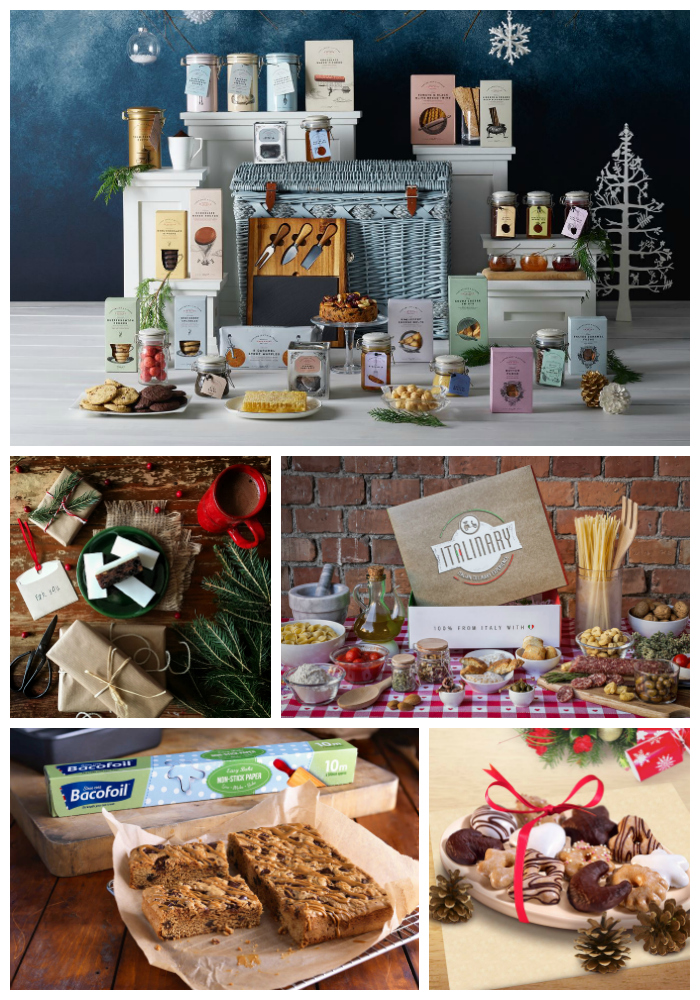 This week has been all about the Christmas food! We took delivery of the most posh Christmas food hamper we've ever received, taste tested some authentic Italian dishes, nibbled on gingerbread, gave a free-from supermarket brand range a taste test and tried out some new non-stick baking paper.
Cartwright & Butler The Harrogate Christmas Hamper – Available exclusively from Harrods this luxury Christmas hamper contains everything you'll need for Christmas entertaining. Items include jams and chutney, honey comb, biscuits, crackers, tea and coffee all packed into an incredibly attractive duck egg blue wicker hamper. There's a rather awesome cheese board too. I am pretty sure this is the most posh foodie item ever to enter my kitchen, and a full review will follow shortly! RRP £250
Tesco Free From Christmas Range – Don't let food intolerance get in the way of creating special memories with friends and family this Christmas. Tesco's affordable Free From range gives you all the taste without any compromise on flavours. Check out their iced fruit cake slices, mince pies, chocolate truffles, salted caramel sponge, pastry cases, sage & onion stuffing, vegetable gravy granules and bread sauce mixes. Prices from 35p.
Italinary – "The Italian Palette of Taste" Start Box. This new foodie subscription box service from Italy features eight authentic Italian ingredients for an appetiser, main course and dessert for four people. This month's appetiser: the traditional Italian cocktail bar – salami, tarallini and Taggiasca olives. The main course: linguine al pesto Trenette alla Taormina followed by a dessert of soft amaretti biscuits. Subscriptions start from £51.90 per month with free delivery direct from Italy. A subscription would be great gift idea for any foodie in your life.
Bacofoil Non-stick Structured Baking Paper – the newest addition to the Bacofoil range. Use this fab new non-stick paper for all your Christmas baking this year. It also makes a great mat for rolling out pastry, or to make a piping bag out of! Available in a 10 metre roll for £2.50 at your nearest supermarket.
Bahlsen Lebkuchen Mischung – A colourful assortment of gingerbread pieces from the makers of the classic Pick Up bar. These festive treats are decorated with glazing and their delicious chocolate; perfect for sharing at festive gatherings with friends and family. They also make a Marzipan Stollen, a traditional German cake made at Christmas and zimsterne, delicious iced cinnamon stars. Look out for them at Waitrose and Ocado. Prices from £1.50.
Elizabeth's Kitchen Diary has received samples of all the above products. This is not a paid post and all thoughts and opinions expressed are our own. Thank you for supporting the brands who make it possible for me to do what I love: mess up my kitchen and share recipe stories.