We visit the Glen Garioch whisky distillery and visitor centre in Aberdeenshire and learn all about how whisky is made. This is followed by a tutored tasting session, pairing whisky with cheese. This post has been written in collaboration with Visit Aberdeenshire.
An Introduction to Scotch Whisky
Glen Garioch, pronounced Glen Geery as a nod to its Doric heritage, is Scotland's most easterly whisky distillery located in the historic market town of Old Meldrum in Aberdeenshire. Its name is taken from the local dialect word meaning "a stretch of richly fertile land"
Founded in 1797, it's one of the oldest distilleries in Scotland, and from Monday to Saturday, the friendly staff at Glen Garioch offer three daily tours where visitors can experience the magic of whisky production and enjoy a dram or two. I've been on two of these tours, and I thoroughly enjoyed both of them.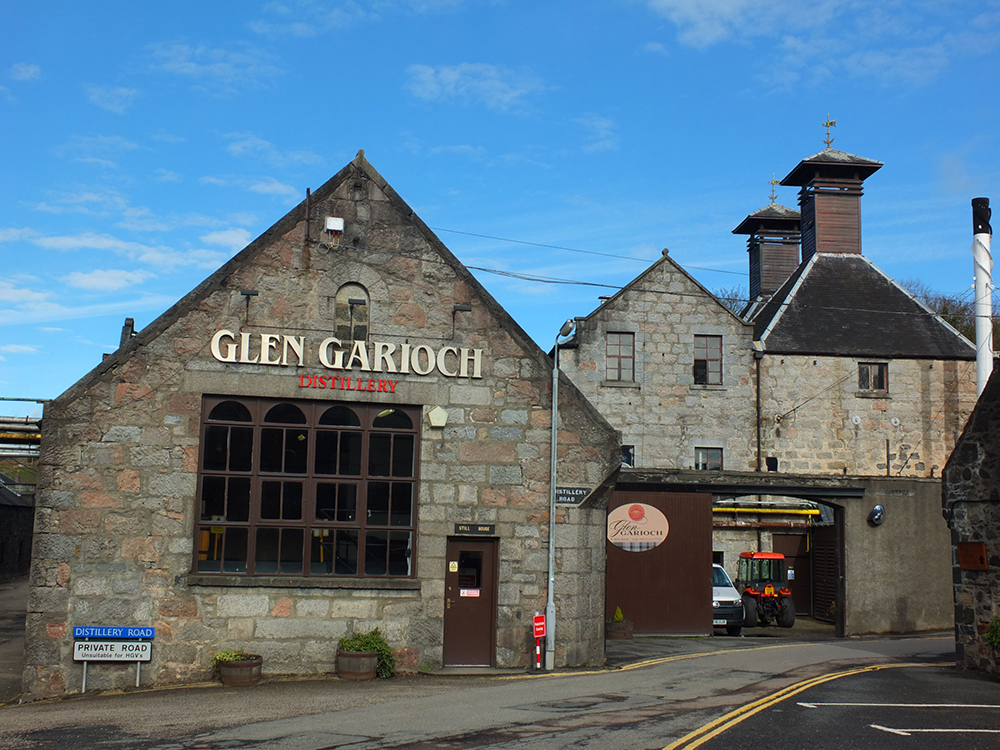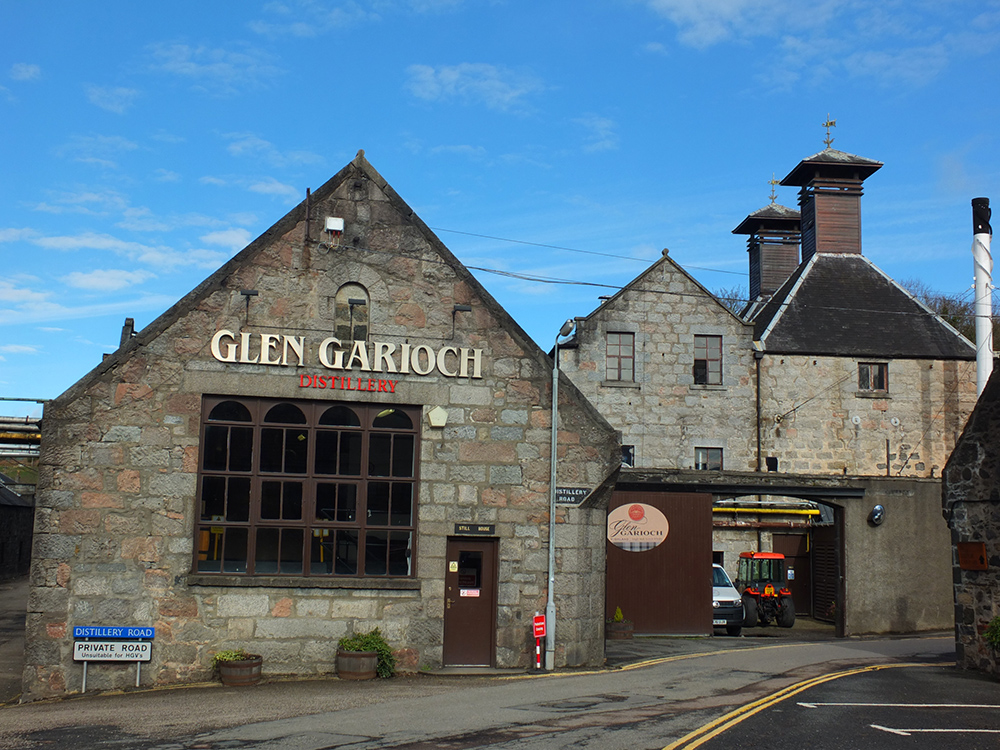 First, let's answer a few rather important questions!
Is it whisky or whiskey?
In Scotland, it's whisky (aka Scotch), while in Ireland and North America it is spelt whiskey. The difference in spelling comes from the translations of the word from the Scottish and Irish Gaelic forms. In Scottish Gaelic, the word for whisky is uisge-beatha, translating literally as "water of life" while in Irish Gaelic it is uisce beatha.
According to the Whiskey Museum in Dublin, Ireland, the different spelling began as a marketing decision so they could raise up the prices and other companies quickly followed the trend. The 'e' was then taken to the United States by the Irish immigrants in the 1700s
What is Scotch?
Scotch is whisky made in Scotland from malted barley. This differs from bourbon, which is a whiskey made in the USA from corn.

What is Glen Garioch Scotch whisky made from?
Glen Garioch is made from malted barley, pure Scottish water and yeast. It is then matured in bourbon barrels, sherry hogsheads or sherry butts which add distinctive flavours to the finished product(s).
What is a single malt whisky?
A single malt whisky is made from one grain type from one distillery. This could be a blend of different barrels in order to obtain a uniform house style. Blended malts are whiskies made from the products of more than one distillery.
Single barrel Scotch whisky, like the above Glen Garioch 1985 comes from one barrel – it's not blended with other house whiskies, and its origin and barrel number is clearly labelled.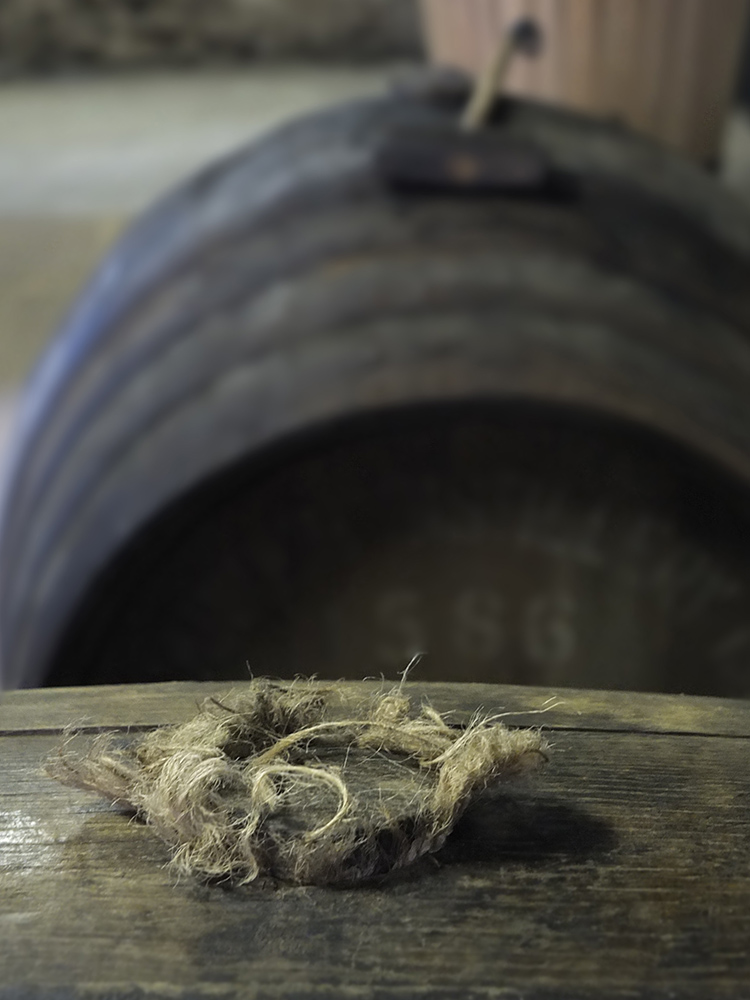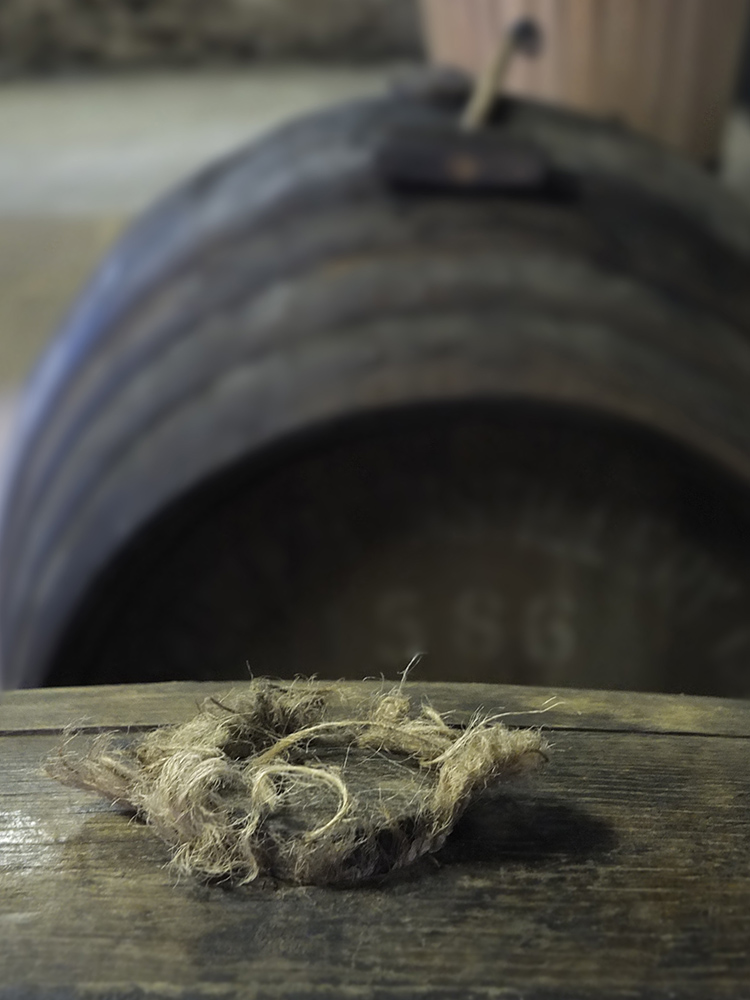 The Glen Garioch Distillery Tour
How is Glen Garioch Scotch whisky made?
First, the barley is malted. It is the malting stage, where the barley is soaked and germinated, that the starch molecules begin to convert into the sugars that will ferment into alcohol.
In the Glen Garioch one hour distillery tour, you will have the opportunity to visit the original malting barns where the Manson family would bring their harvest straight from the fields to begin the process of making whisky.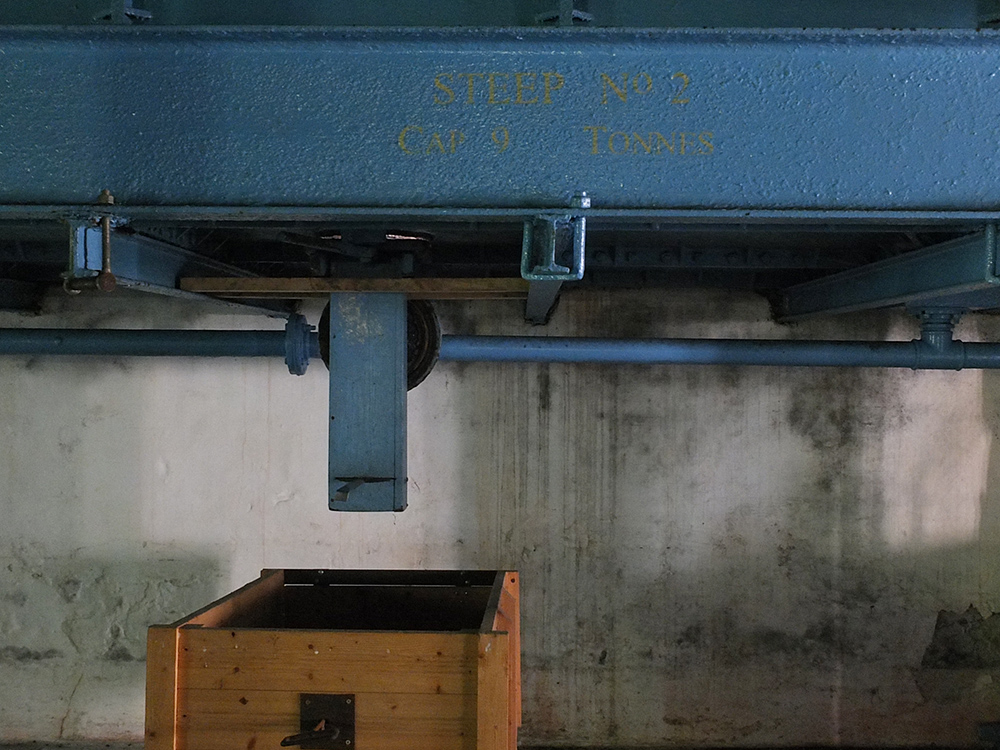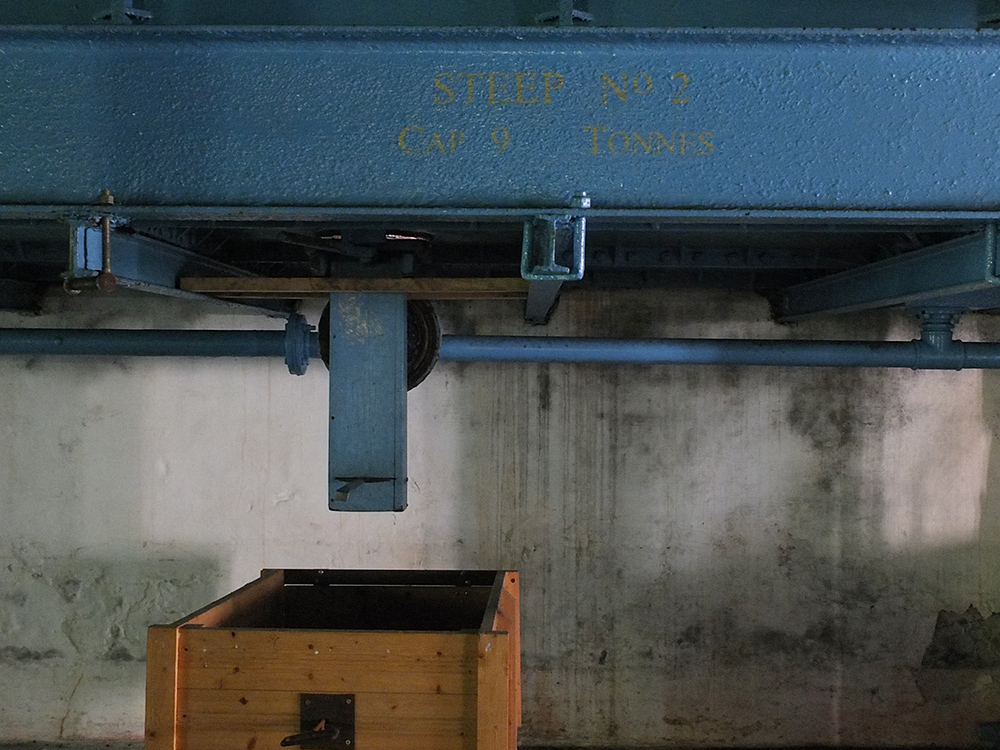 For over 200 years Glen Garioch malted their own barley, but after the mid-1990s they switched to buying malted barley from an independent supplier.
You can still visit (and enter!) the kiln where peat used to be burned, imparting its delicious aroma to the finished product. Glen Garioch vintage malts from before 1995 still have this characteristic peaty edge.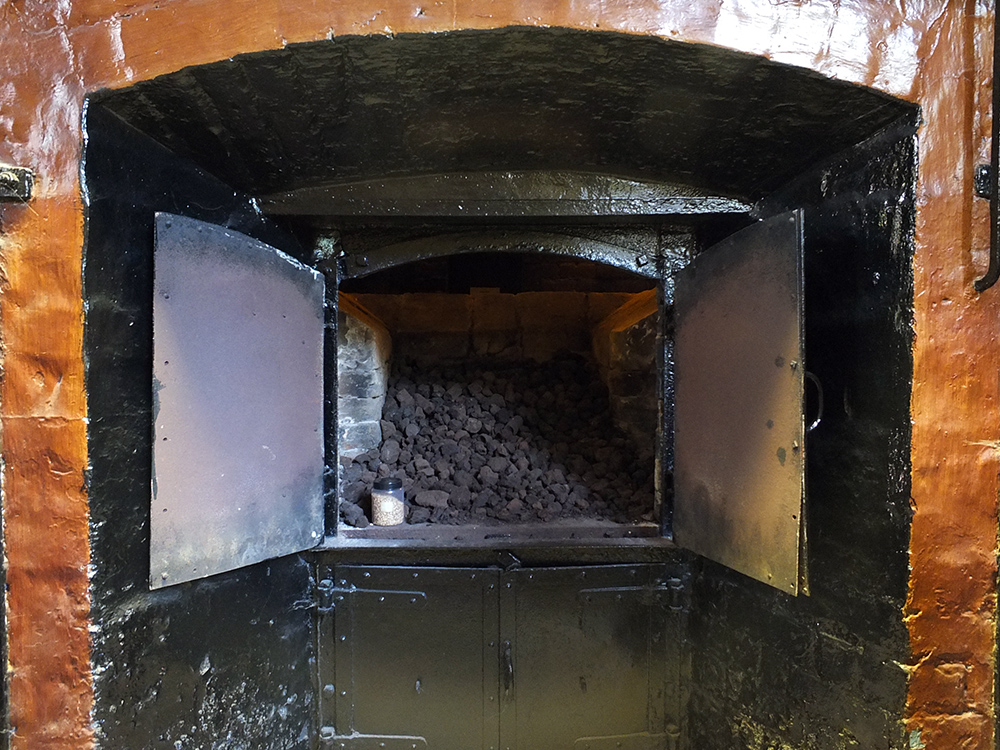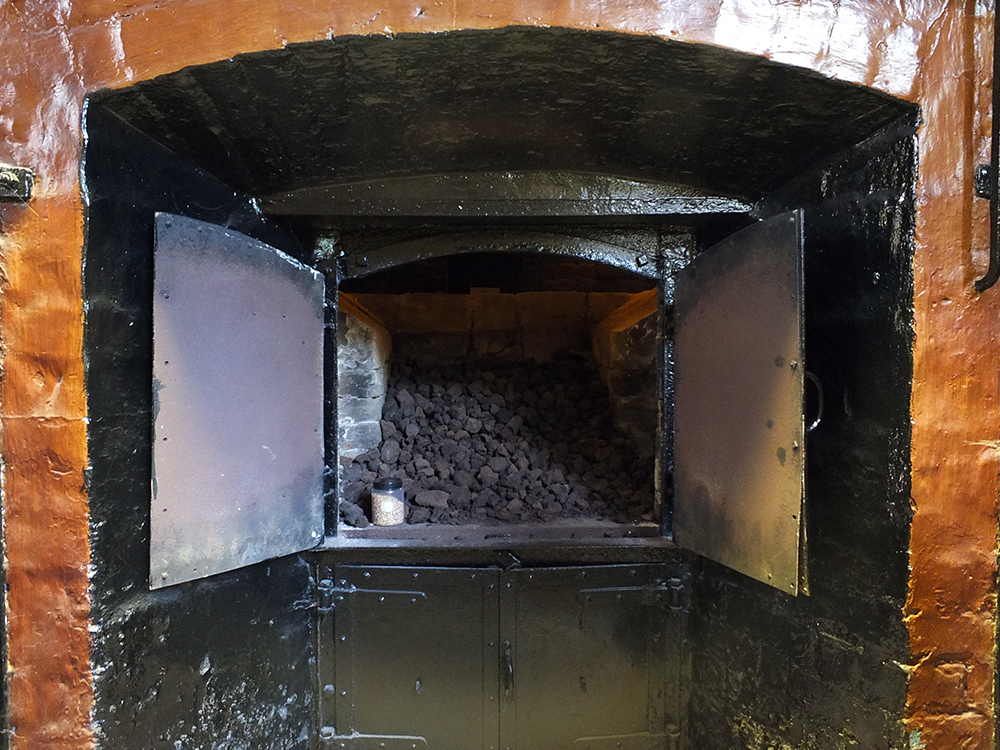 From here, the malted barley was milled; separated skillfully into three different stages: light husk, the 'middles' and flour. This separation process allows the sugars to be extracted more easily in the next step: the mash tun.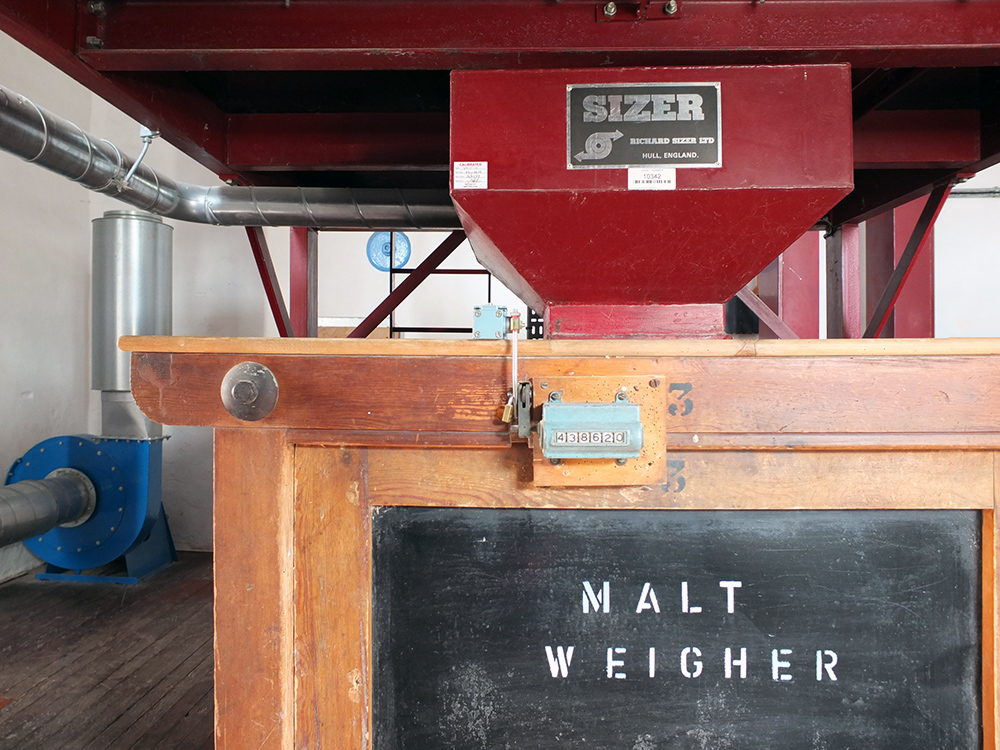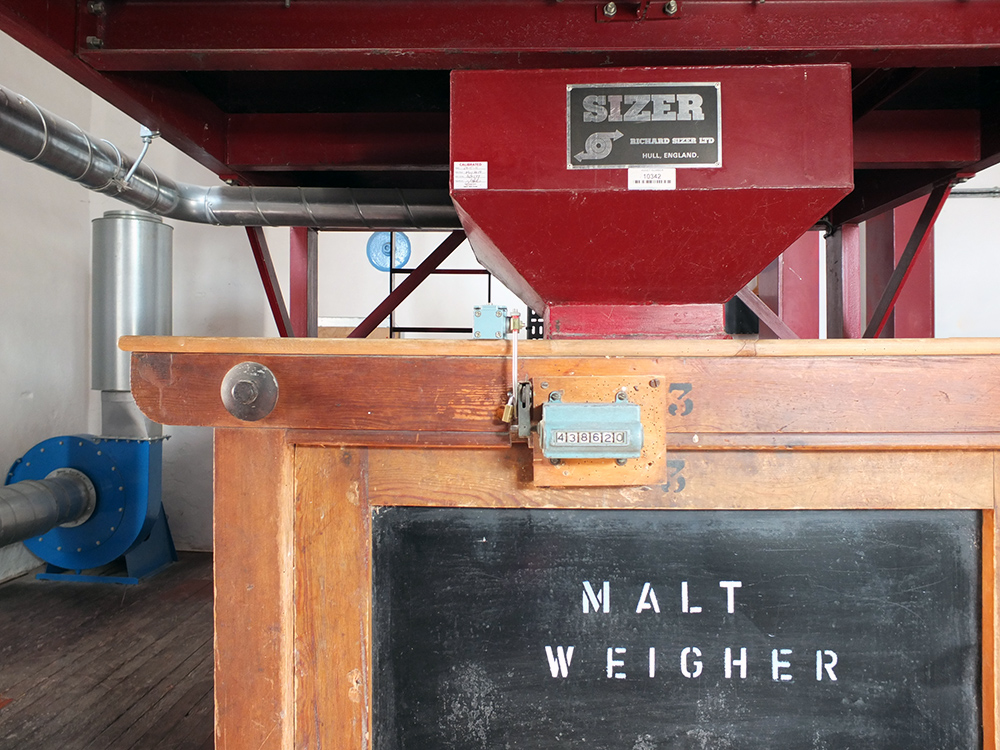 Next comes the mashing step, where the milled malt is subjected to a series of three waters at different temperatures. The water used in Glen Garioch whisky comes from the nearby Coutens natural spring less than a half a mile from the distillery itself.
The first water enters the mash tun at precisely 63.5°C and the mash is left to soak for 15 minutes before it is gently stirred for 45 minutes. The water is drained through a mesh floor and heads to a fermentation tank called a wash back. This first lot of water produces around 14,000 litres of wort: a sweet infusion of ground malt.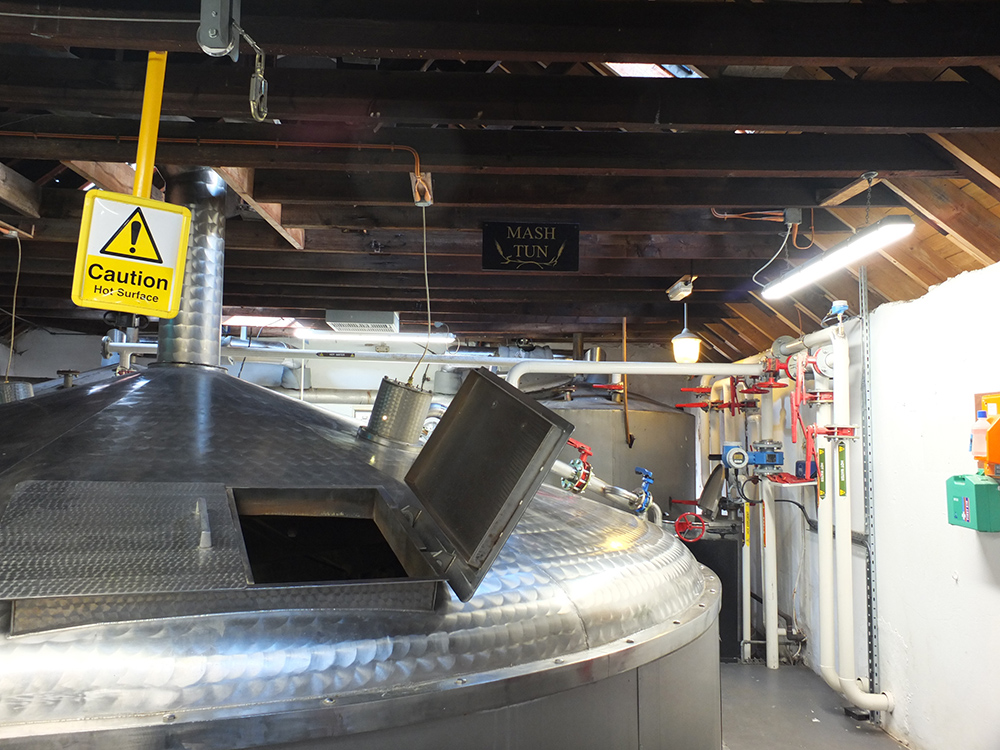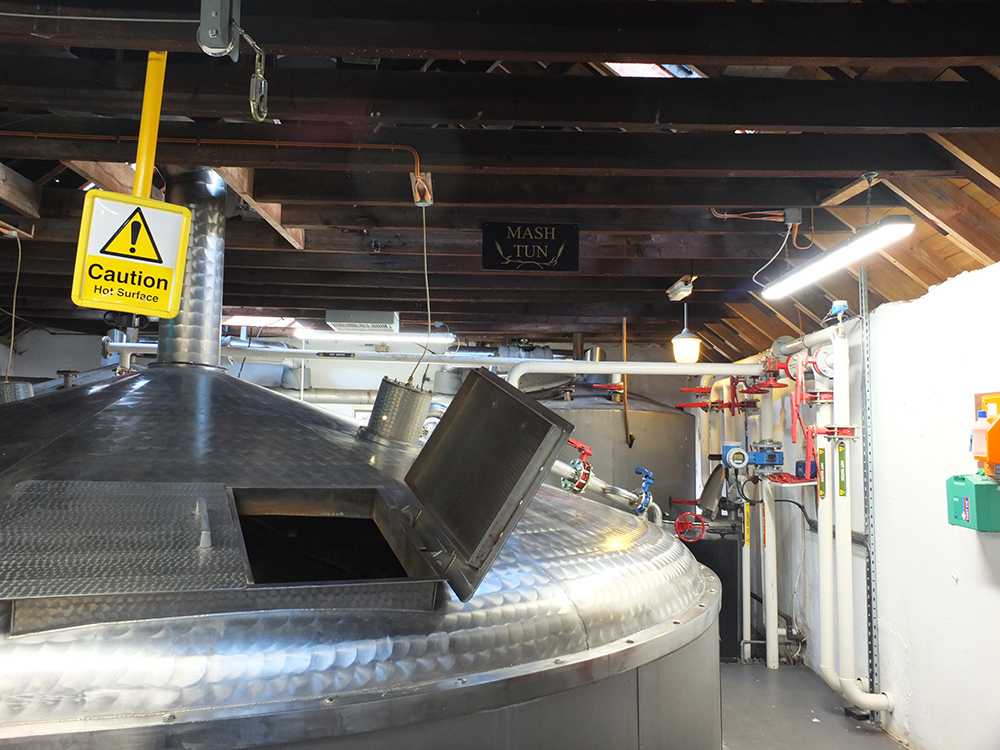 The process is repeated twice more with waters at 90°C and 95°C, with the third lot of water not travelling to the washback. Instead, it is sent to a brewing tank where it becomes the first water for the next mash.
From here, yeast is added to the washbacks containing the wort. The yeasts feed on the sugars in the wort and create alcohol, and by the time the liquid leaves the washback, it contains 8% alcohol by volume ).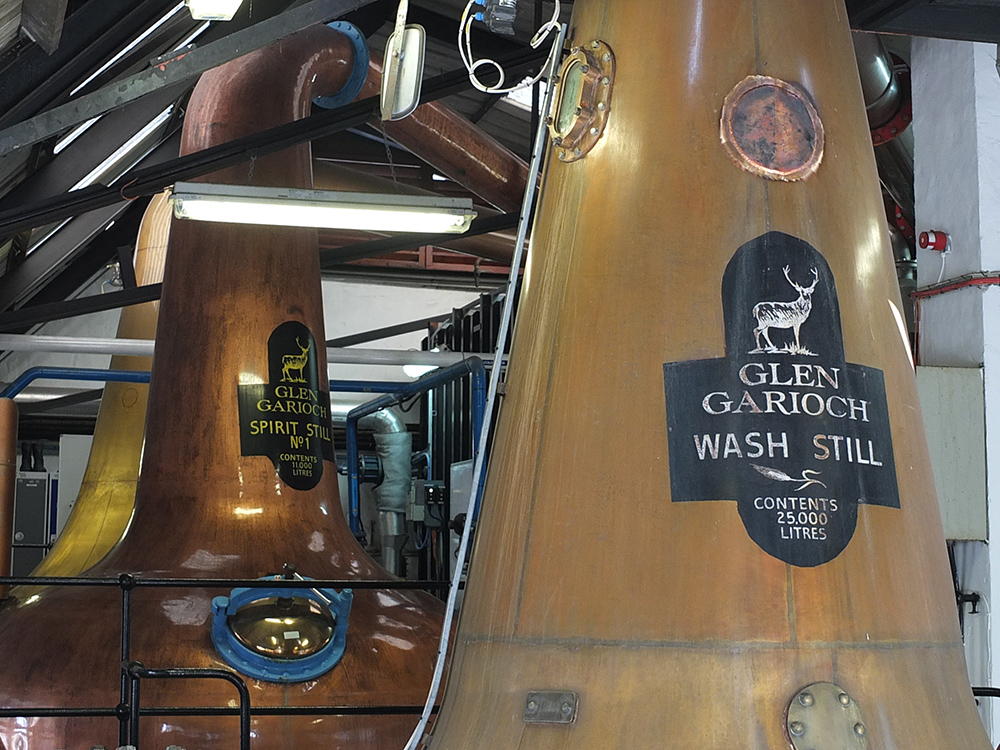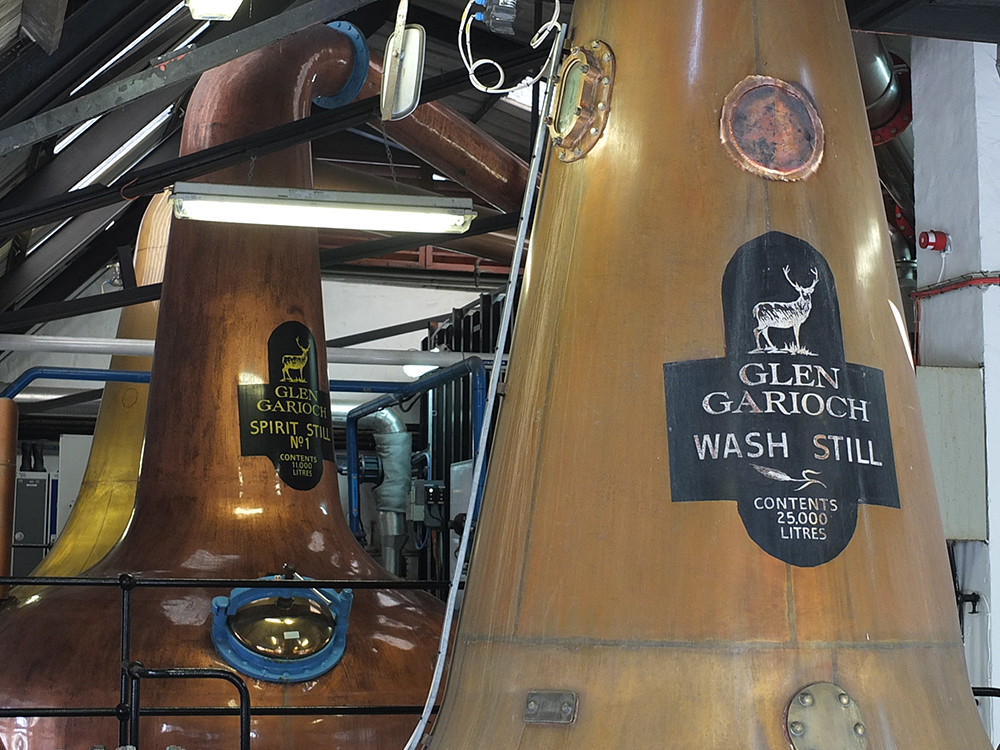 The wash is then distilled twice between one wash still and two spirit stills. The first distillation takes the alcohol vapours up the wash still and over the swan neck of the spirit still where it is condensed into a liquid containing around 18% abv. This is known as low wines.
It is then passed through a spirit safe, where it is checked for strength and temperature, before entering the spirit still for its second distillation.
Here, the skilled stillman separates the run into three distinct parts: foreshots (the first), feints (the third) and the middle cut (the second part) which will eventually become whisky. At this point, the middle cut contains about 69% abv.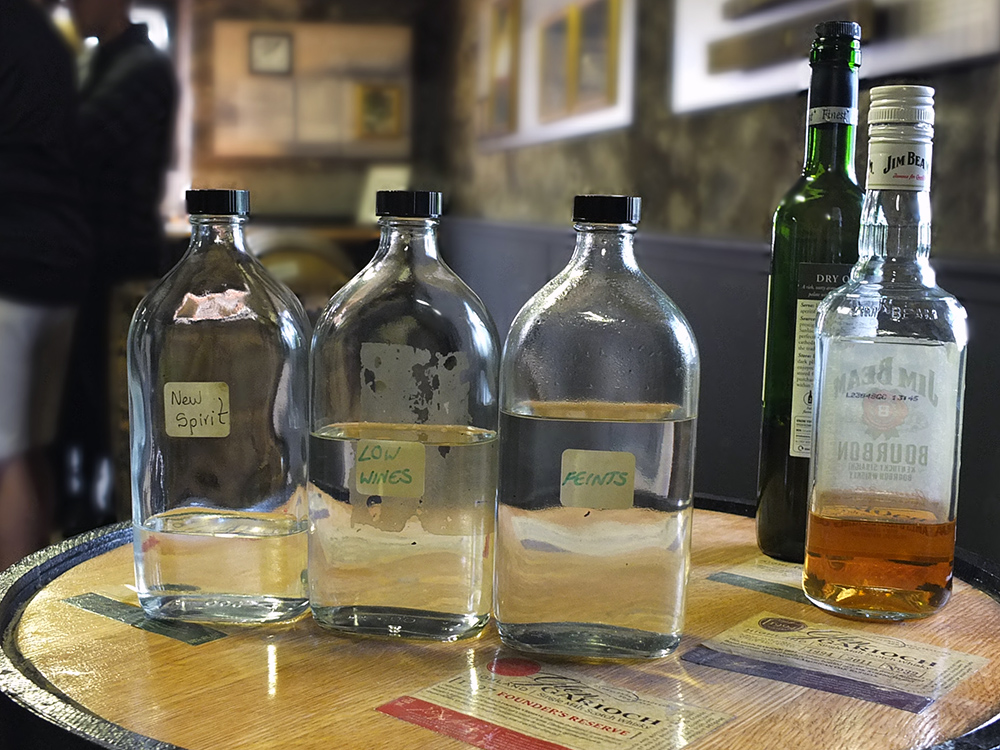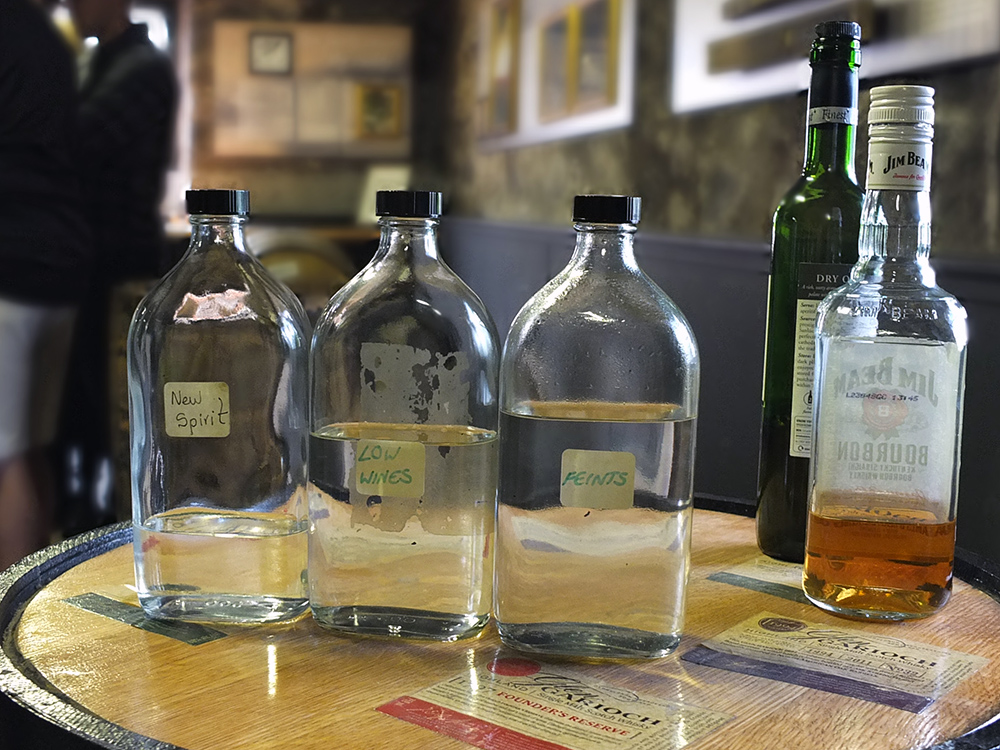 It's not whisky yet at this stage though. It is now called 'new spirit' and it is set to mature in hand-picked oak casks. Here the whisky matures, very, very slowly, over years and years, deepening in colour and character, and creating the unique flavour that is Glen Garioch.
What is non-chill filtered whisky?
Chill filtering is an extra step some distillers take to remove chemical compounds and residue produced during fermentation and maturation. The whisky is cooled to around 0°C, causing the compounds to precipitate out of the solution. These can then be trapped in a fine filter. It's a purely cosmetic step as it removes any cloudiness that may occur in whiskies with lower than a 46% abv.
Glen Garioch is a non-chill filtered whisky, which means that the finished product retains the extra flavour and texture from these chemical compounds. Their whisky is well above the 46% abv threshold, so residual cloudiness does not pose an issue.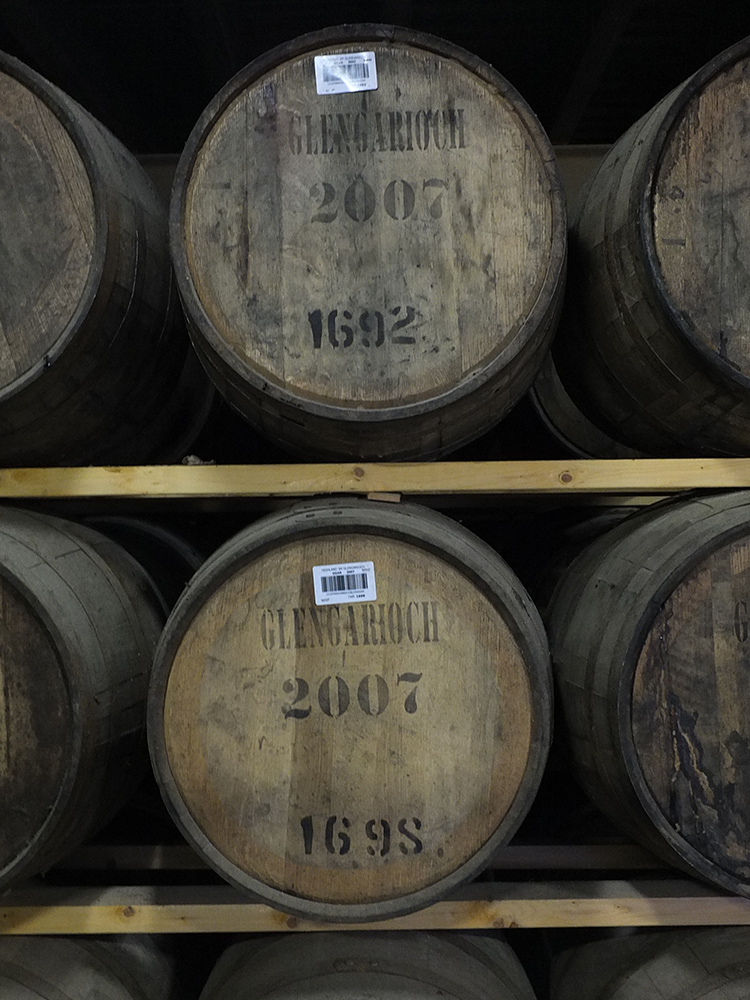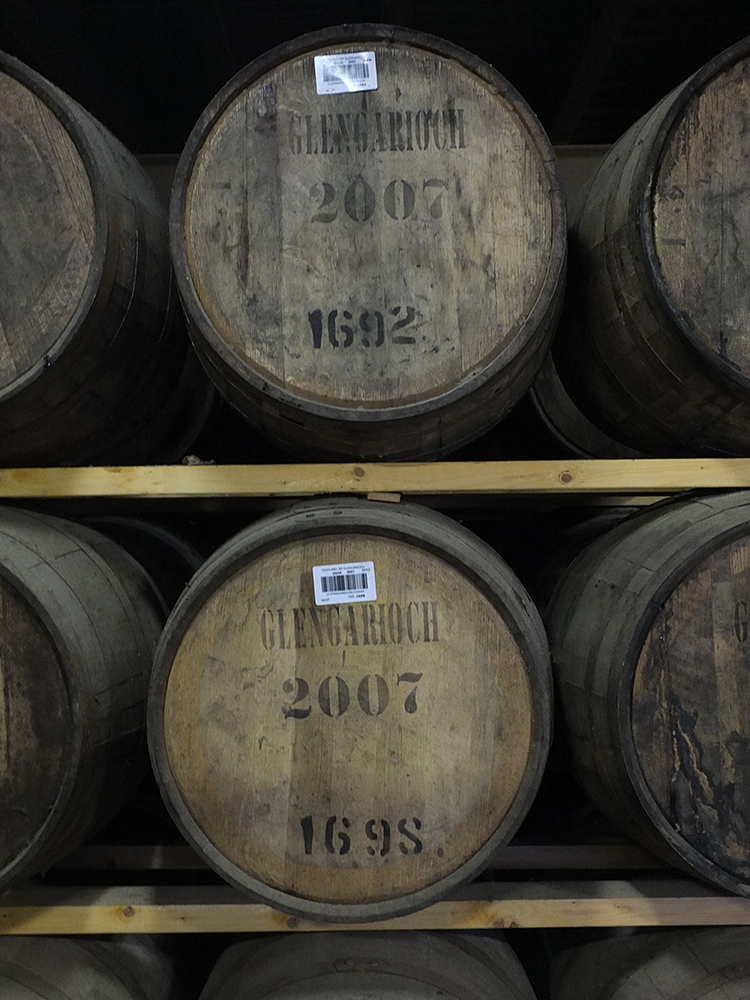 Types of wood used in Glen Garioch whisky barrels
A whisky barrel is much more than just a container. It plays a key role in the flavour of every single dram poured from it.
By law, Scotch whisky has to mature for at least three years in oak, a material that is strong, flexible and impermeable. However, the woodiness of new oak would overwhelm the spirit within a barrel so whisky is matured in casks which have been used previously to store bourbon or sherry. It is this that creates the distinctive character to Glen Garioch.
Glen Garioch uses bourbon barrels, sherry hogsheads and sherry butts to mature their whisky, leaving it to mature for eight, ten, twelve and sometimes even for forty years.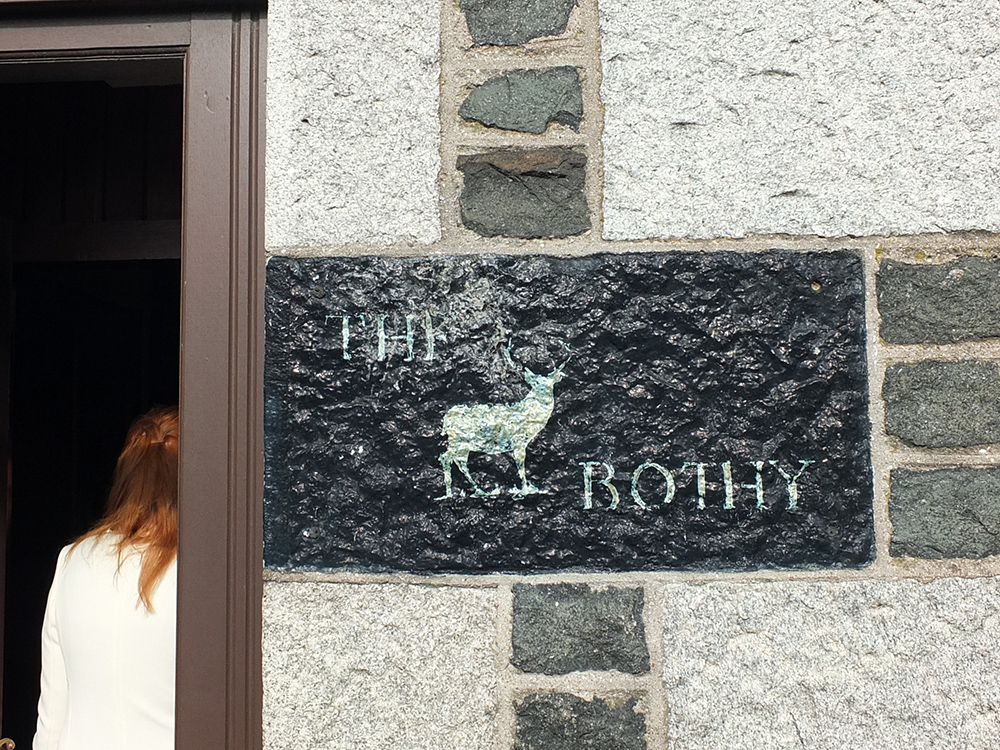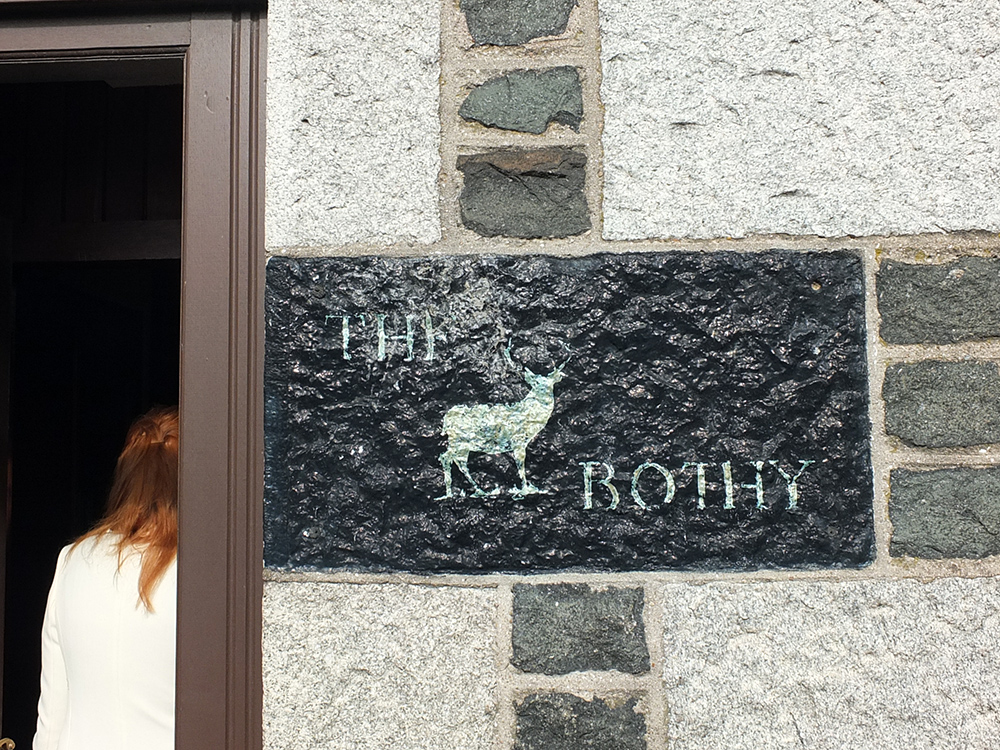 Glen Garioch – A Rare Pair tutored cheese & whisky tasting experience
Cheese is an ideal match for whisky as it brings out and enhances the complex flavours. The team at Glen Garioch offer 1-hour tasting experiences, held in The Bothy. These include whiskies from the Glen Garioch portfolio paired alongside Scottish cheeses and chutneys, and it's a perfect way to finish off a tour of the distillery itself.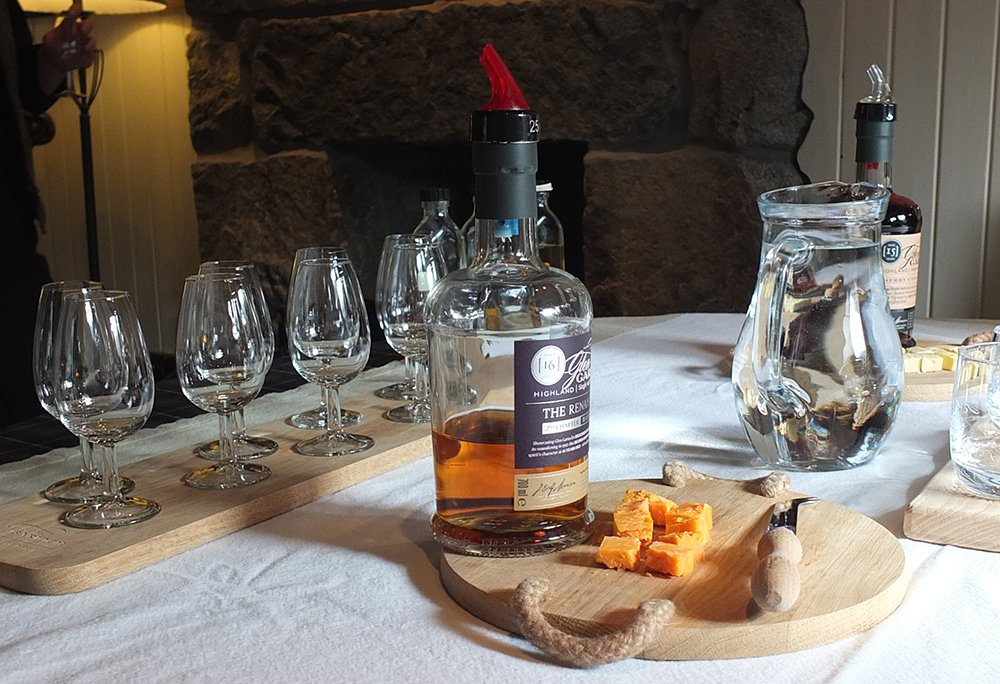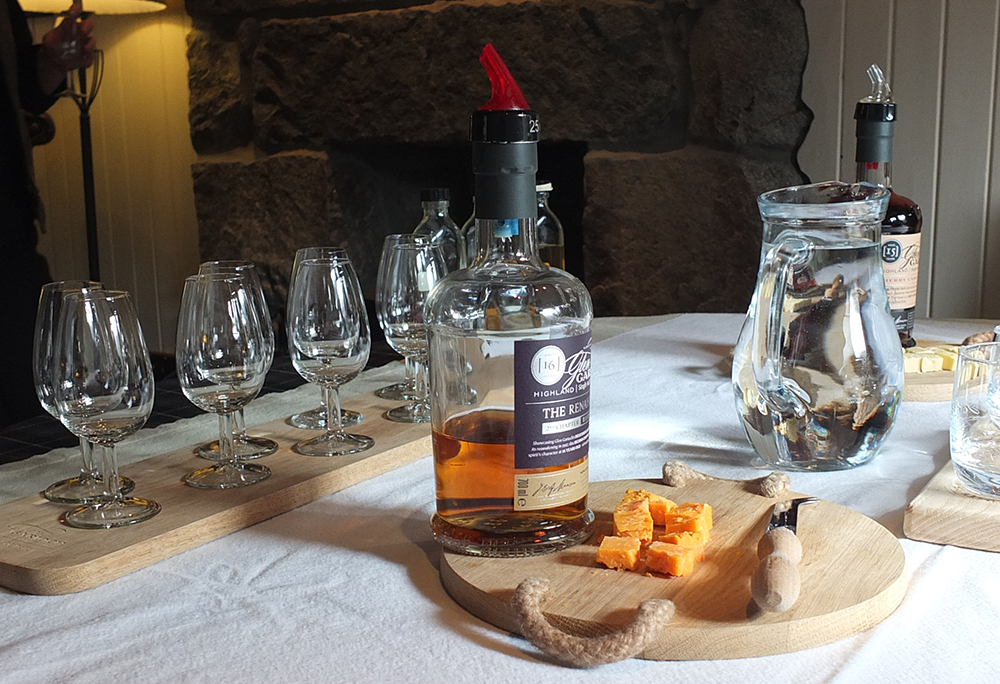 Comté's sweet, nutty and smooth flavour makes it a perfect pairing for the sweet fruity flavours of the Glen Garioch Founder's Reserve, concentrating and enhancing both. This particular whisky also works well with Gruyère.
The Glen Garioch 12-year-old pairs wonderfully with aged Parmigiano-Reggiano or any other hard Italian cheese. With Parmesan, you get these little, gorgeous, crunchy tyrosine crystals that work well with the sweet fruitiness of the malt.
Vintage 1986 and Kirkham's Lancashire or Vintage 1994 and Vintage Coolea, an Irish Gouda, also make for delicious pairings.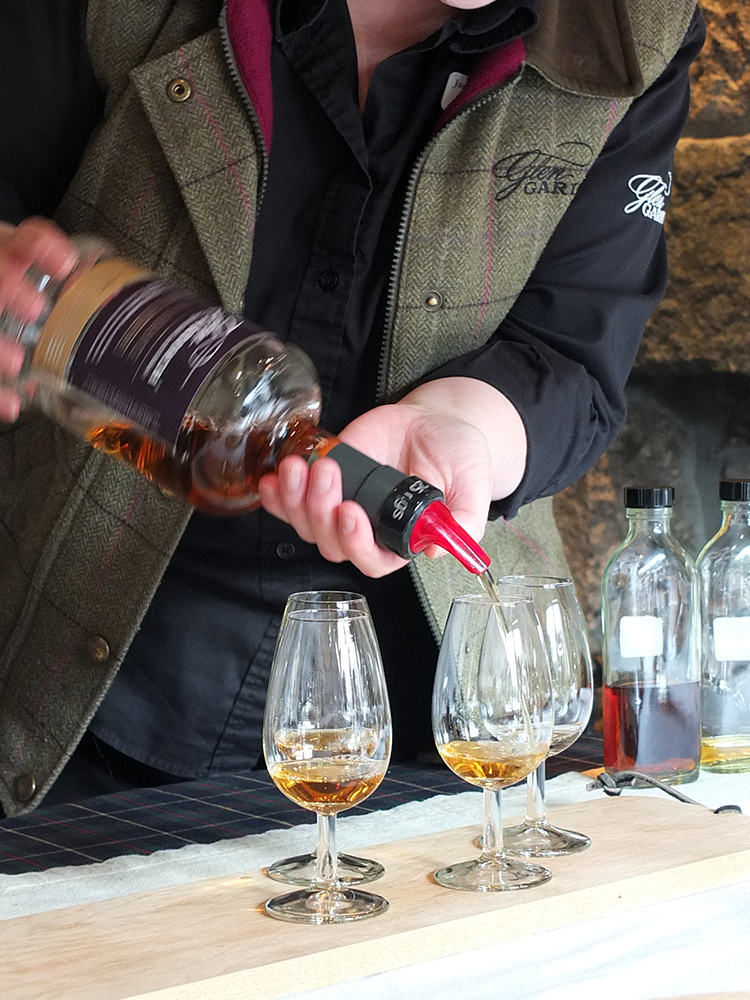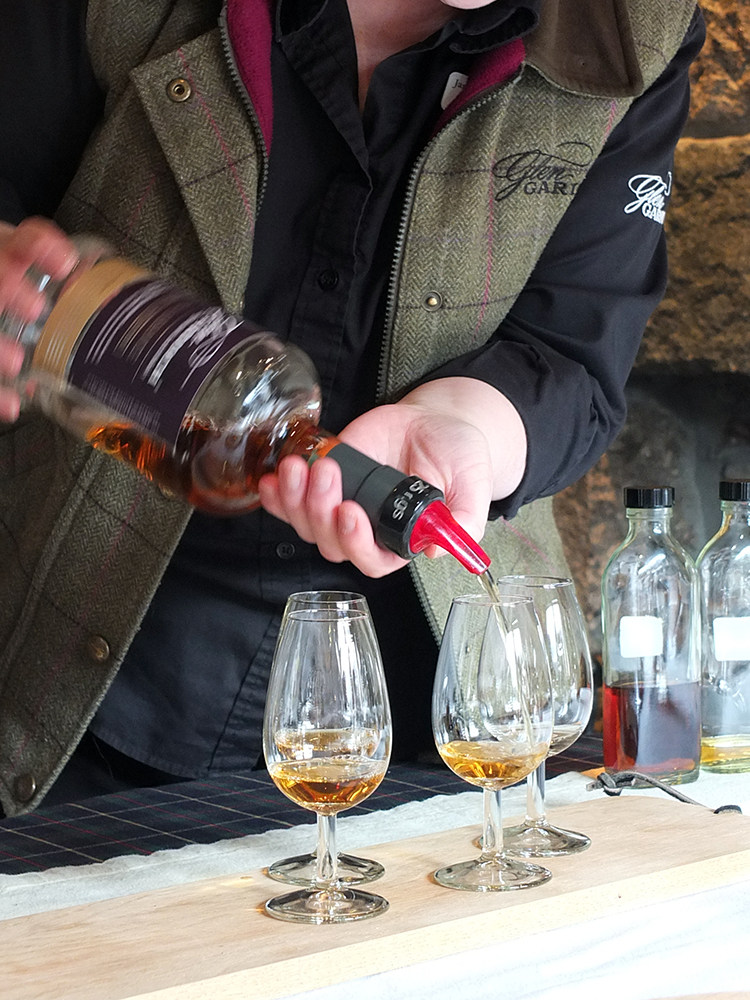 During our tutored tasting we tried some local cheese from the nearby Devenick Dairy. Their Coos r oot was paired with a 15-year-old sherry cask reserve, while the 16-year-old Renaissance Reserve, exclusive to the distillery, was paired with a Reeds Aricht cheese.
We even got to taste test one of their 1978 hand bottled bourbon cask bottles. This one retails for £495 a bottle (and was my personal favourite)!
If you're ever in Old Meldrum in Aberdeenshire where this distillery is located I would definitely add this experience to your travel itinerary.
The one-hour Founders distillery tour costs £8.50 per person (2019 price), and the Rare Pair Whisky and Cheese tasting in The Bothy is priced at £45 per person. Advanced booking is recommended.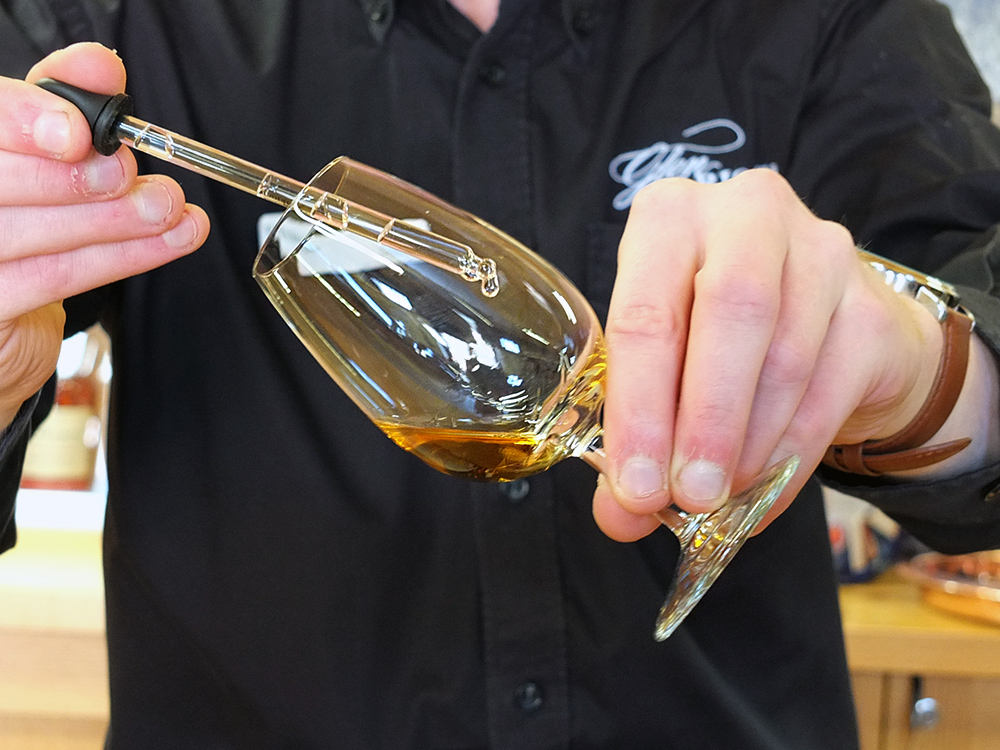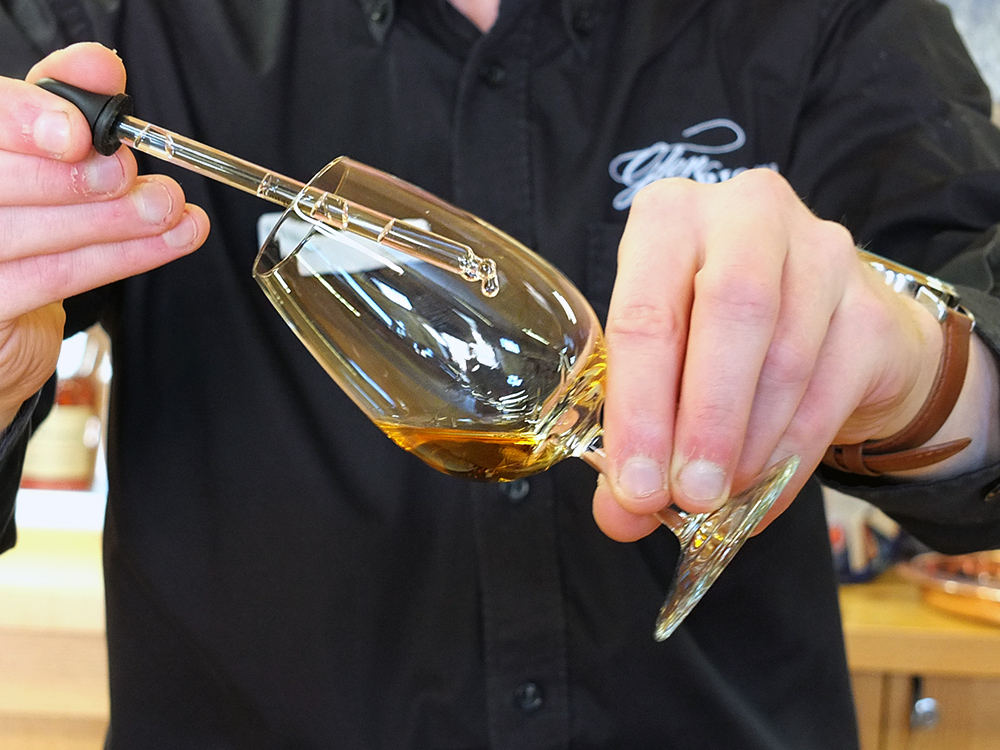 How to drink whisky
Drink your whisky however you like it! Straight up, with a drop of water, or with ice – it's your drink you can drink it how you want to.
Purists often claim that whisky should be consumed neat, but a little drop of water does help to release the flavours of the drink. Just a drop, mind.
With cask strength whisky, the alcohol volume can be quite high, and so the resulting burning can overpower the flavours. Some people recommend tasting the whisky first, and then adding enough water to your taste.
Glen Garioch Highland Scotch Whisky Distillery Tour Slideshow
A collection of video and photo stills taken during the Glen Garioch Founders Tour and A Rare Pair Tutored Cheese & Whisky Tasting.
This is a sponsored post written in collaboration with Visit Aberdeenshire. Thank you for supporting the brands who make it possible for me to do what I love: mess up my kitchen and share recipe stories.
Other places to visit in Scotland
Our other recommendations for places to visit in Aberdeenshire, Scotland.
This seven-story castle with its pink-tinted facade, finely sculpted multiple turrets, ornate corbels and carved stonework is said to have been an inspiration for Walt Disney's Cinderella Castle
Meet Grace Noble, a solo female entrepreneur in the beautiful Scottish countryside of Deeside, in rural Aberdeenshire.
From subterranean late-night taverns to fine restaurant dining.