Meet Grace Noble, a solo female entrepreneur in the beautiful Scottish countryside of Deeside, in rural Aberdeenshire. She is on a mission to put a second local beef product on the map alongside Aberdeen Angus – Aberdeenshire Highland Beef. This post was written in collaboration with Visit Aberdeenshire.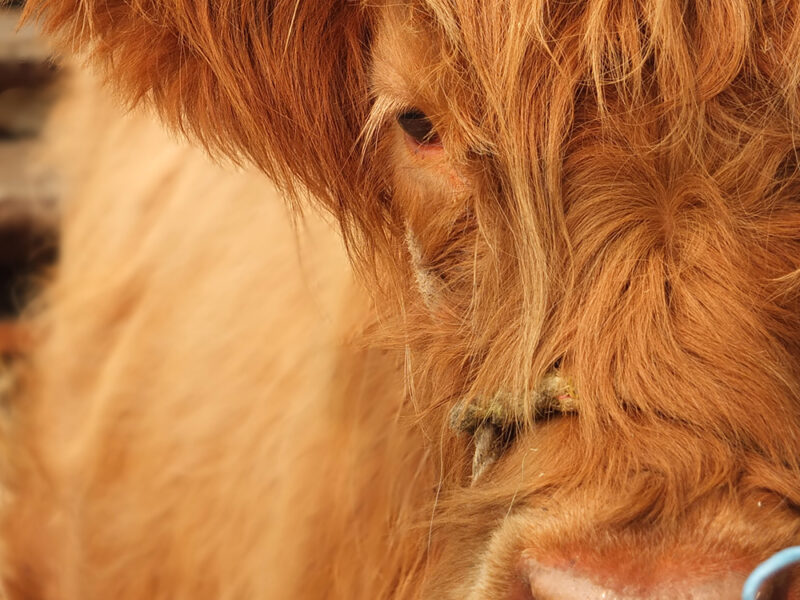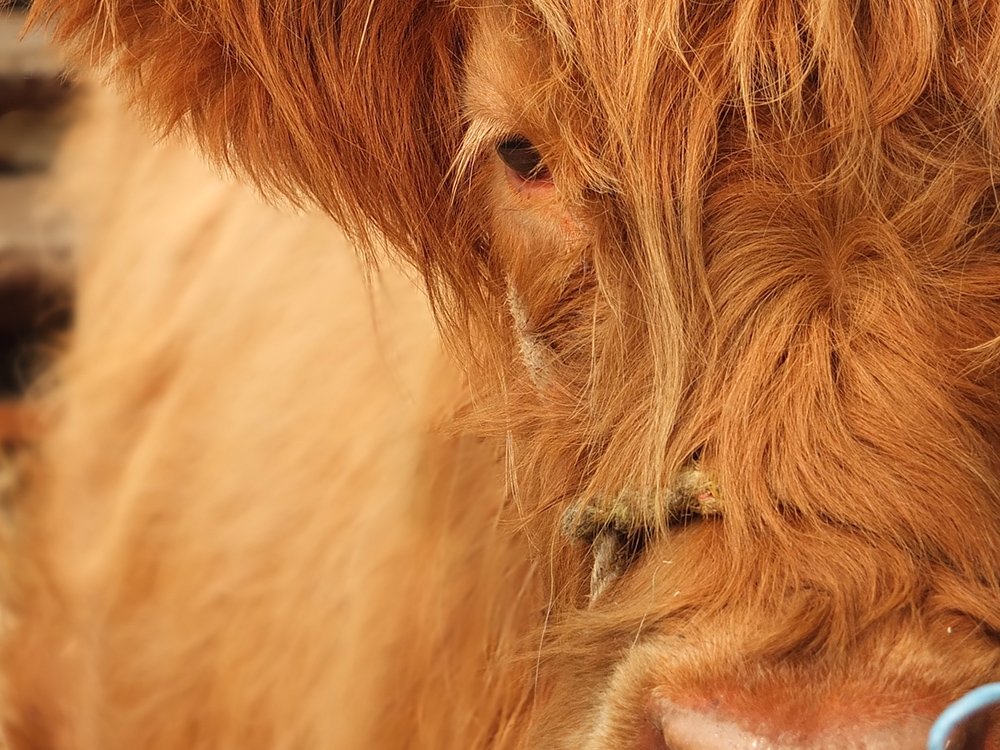 A Visit to Aberdeenshire Highland Beef
What are Highland Cattle?
Well known throughout the world as one of Scotland's iconic national symbols with their flowing red coats and low, sweeping, majestic horns, this native breed of cattle produce a flavoursome, high-quality beef that is low in fat and high in taste.
Highland cattle are hardy creatures, coming in a diverse range of colours, fur types and horn varieties. They are well suited to coping with the ever-changing Scottish weather.
They're also rather partial to having their coats brushed, I learned while on a visit to Grace Noble's Farm in rural Aberdeenshire.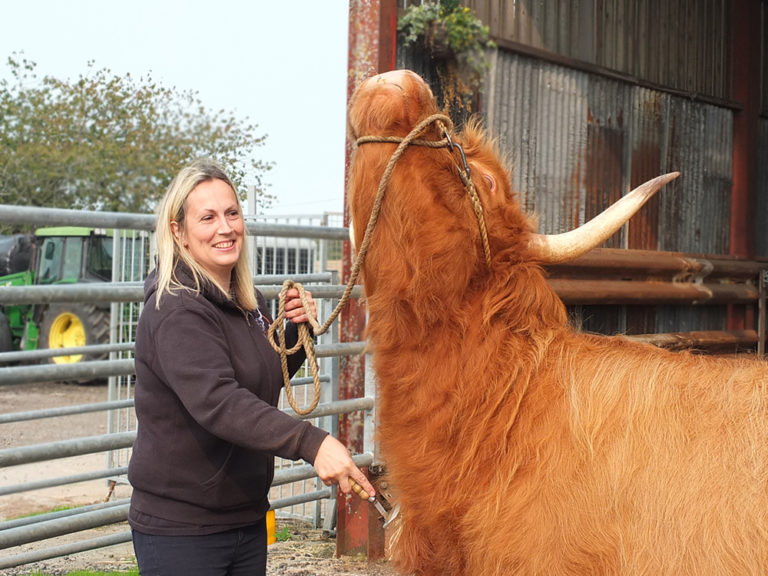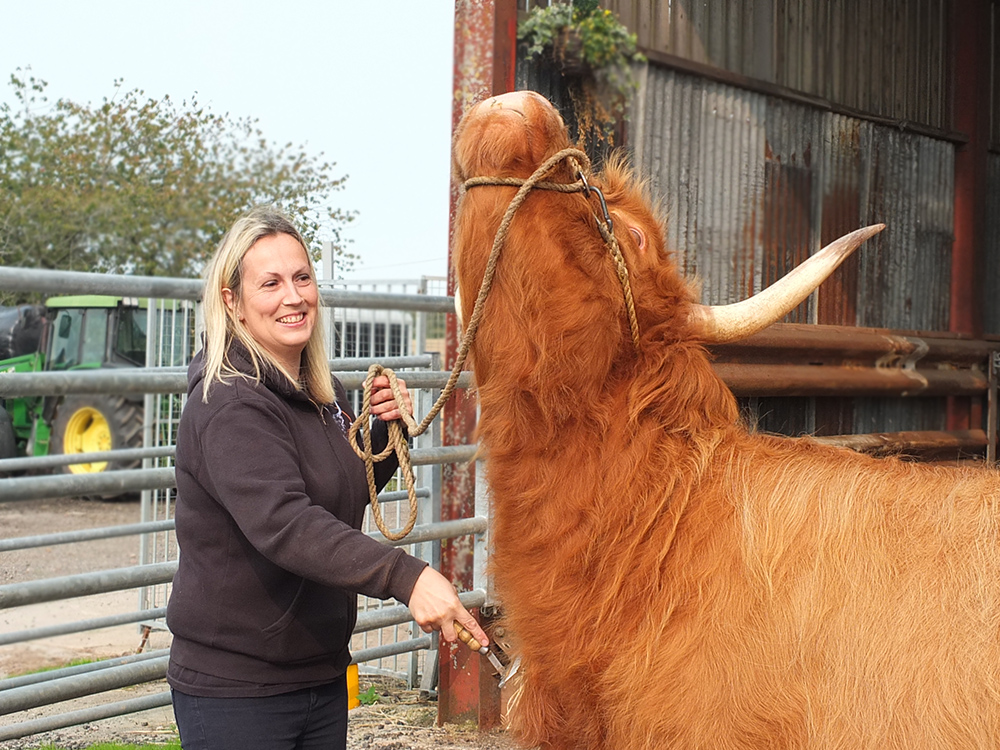 Grace Noble & Aberdeenshire Highland Beef
This an inspiring story of a solo female entrepreneur making a successful business herself in what has traditionally been a man's world.
Born and raised on a small Scottish west coast island where, during her childhood, she was introduced to farming and the iconic Scottish Highland cattle breed.
In 2012, after studying at Strathclyde University in Glasgow and after a career in Environmental Health, she fulfilled her dream and founded her own company: Aberdeenshire Highland Cattle. This is the first Aberdeenshire Highland Beef business in the north-east of Scotland.
Over the years her herd has grown from six to 120, and she knows every single one of their names.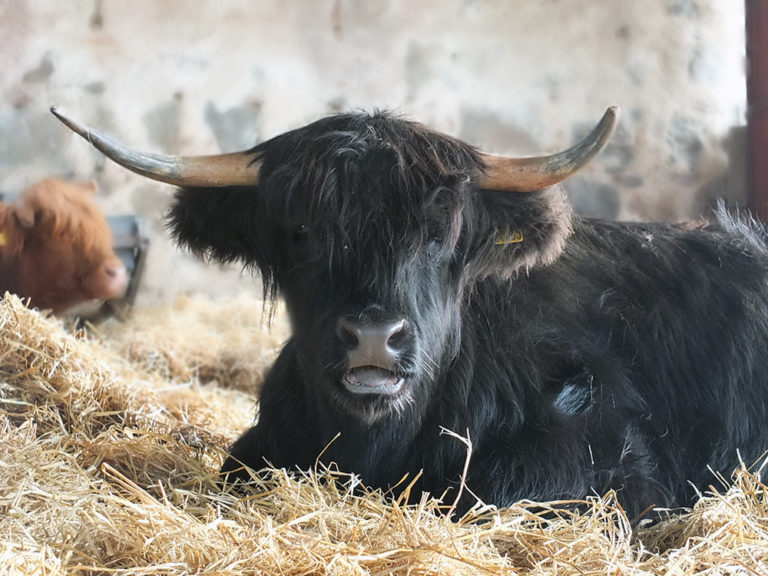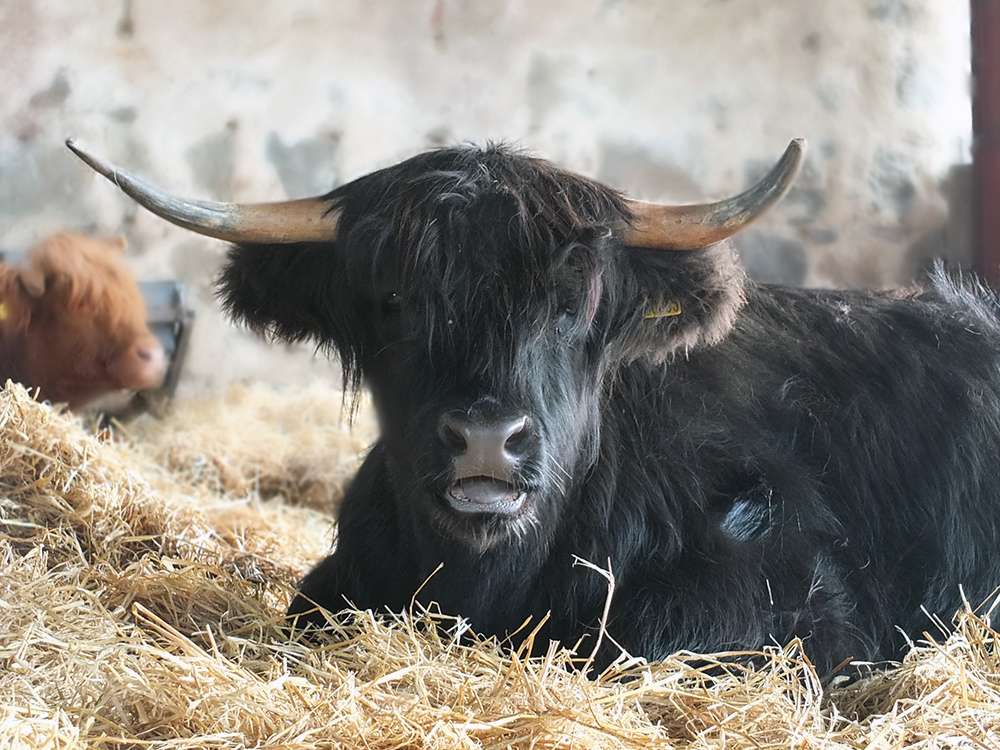 Her Highland Cattle winter out on the hills of the Cairn O' Mount, taking advantage of natural shelter from the wild Scottish winter weather amongst the native Scots pine woodlands.
Grace's cattle forage on an abundance of mixed grasses, flowers, heather and trees and she supplements their diet with their own harvested silage and minerals to ensure any minerals that may be deficient in the ground are provided, keeping them in top condition.
Their cows are brought down to the lower farmland in Banchory for their health checks. This helps Grace keep an extra close eye on the herd during spring and early autumn calving periods.
Most of her beef cattle are born on her farm, but she also sources locally from the Balmoral fold just 28 miles away. The Queen is the patron of the breed's society, and she sells the yearlings from the Balmoral fold that don't make it to market to Grace and she grows them on for beef.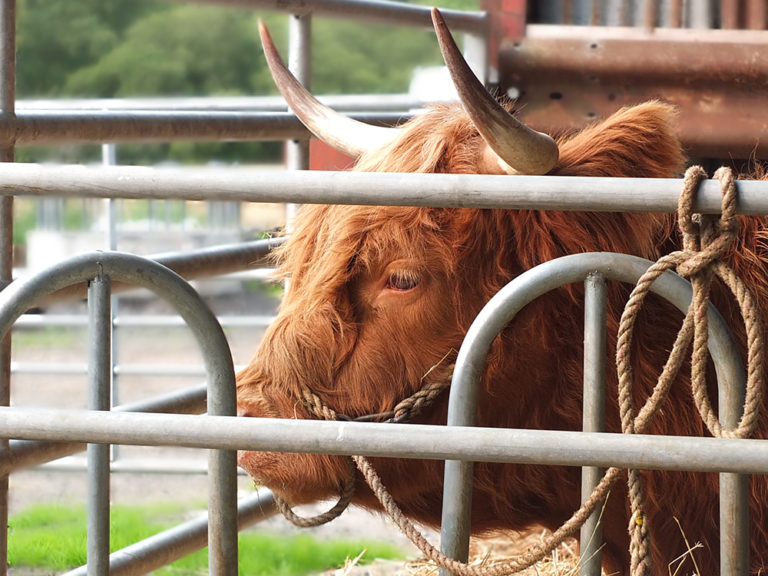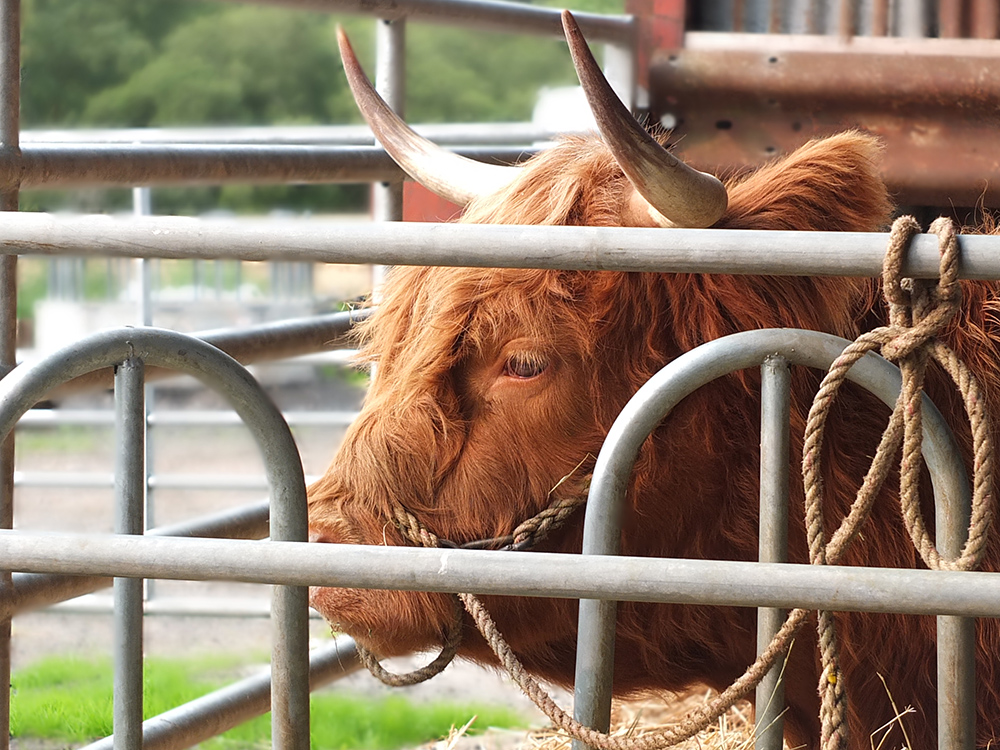 Draff, the residue of husks after fermentation of the grains used in the brewing process, is provided from their neighbours at the Deeside Brewery. It is offered to Grace's steers and heifers reaching maturity for beef production, enriching the texture and flavour of the meat in the final six weeks. This delivers a prime quality beef from the field to plate.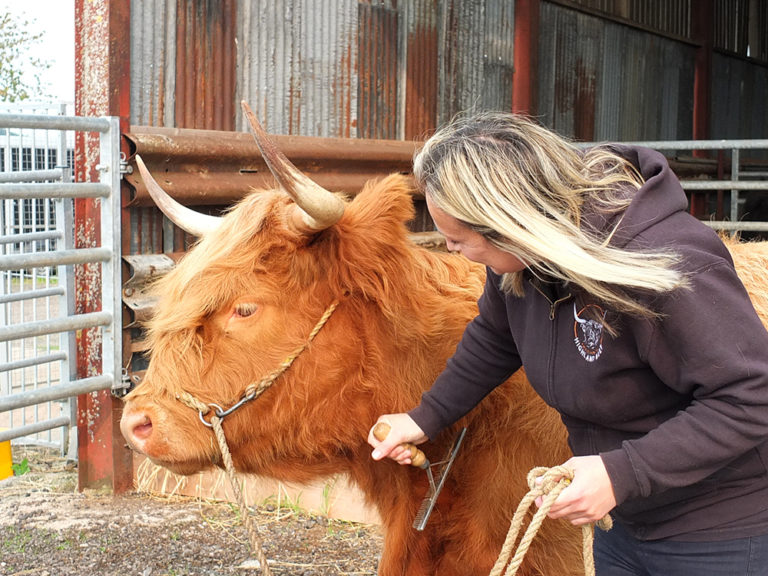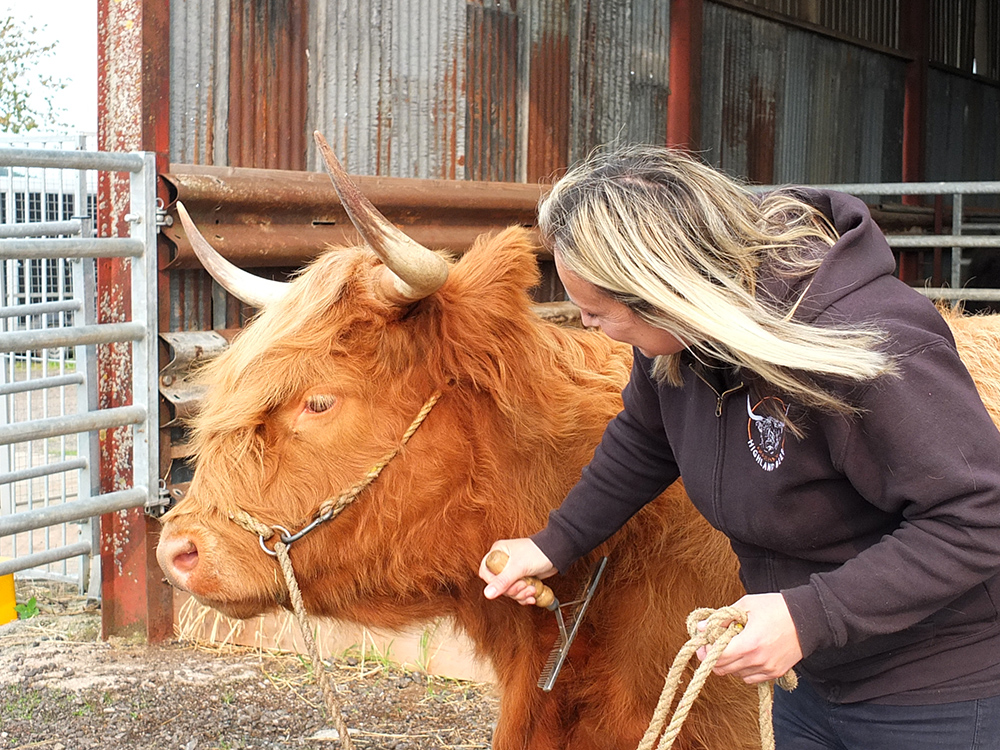 Aberdeenshire Highland Beef Farm Experience Tour
Every Sunday from 2 pm you can join Grace Noble and her herd on her farm in Banchory.
You can be guaranteed to receive a truly authentic Scottish experience at her farm. On arrival, you will be piped in by their Piper, and Grace herself will be there to greet you all and take you around the farm.
She will be delighted to share her experiences with you and talk about the cattle breed, allowing plenty time for questions, answers and photo opportunities.
Afterwards, you'll get a taste of her Aberdeenshire Highland Beef, accompanied by refreshments of Scottish craft beer and Scottish gin which are also brewed on site. There's also delicious Scottish homemade tablet and of course with Scottish homemade shortbread, all made by Grace herself in the farm kitchen.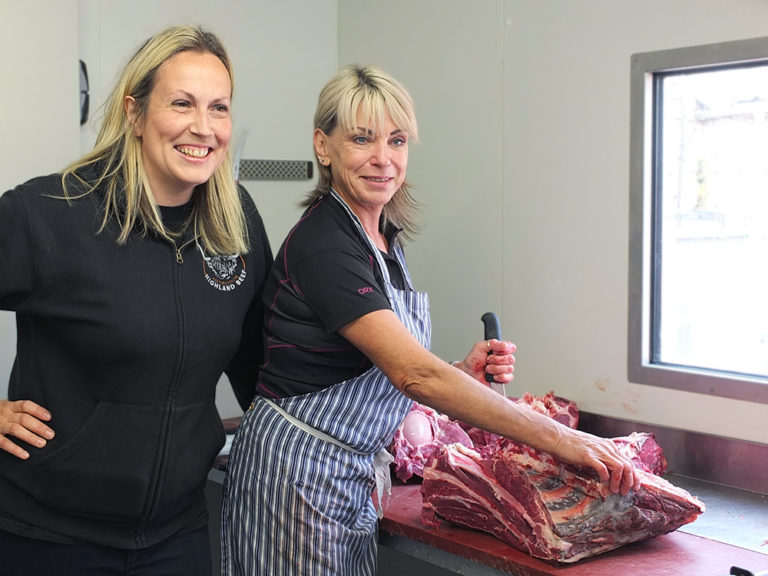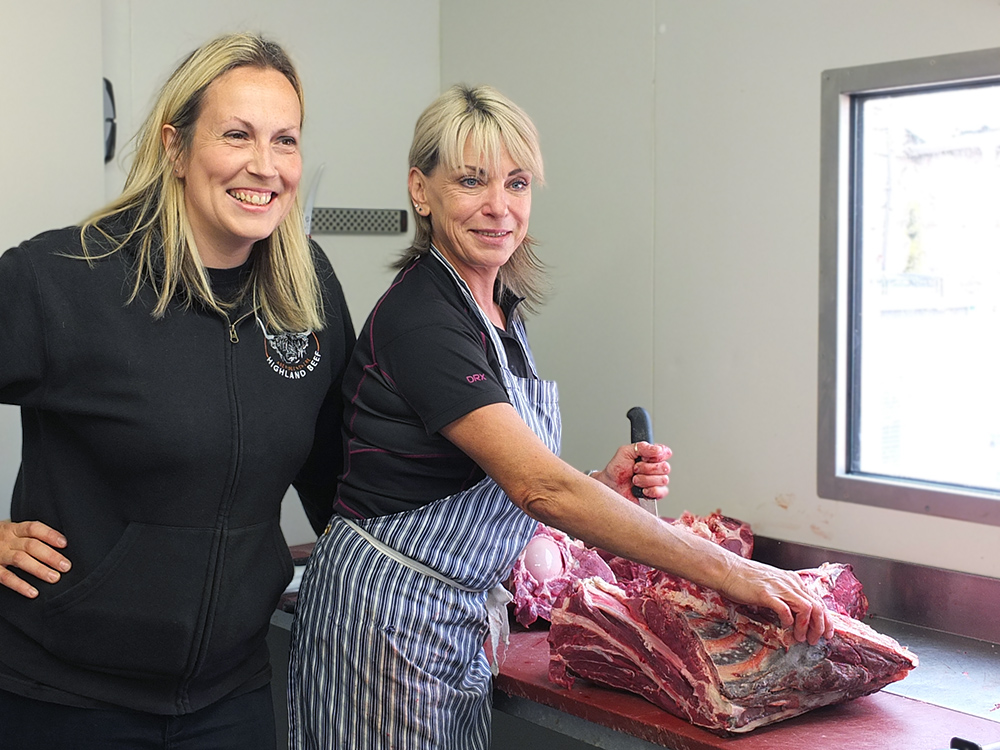 Aberdeenshire Highland Beef Pop-up Butchery
With a butchery and maturation facility on site at her farm, Grace retains complete control over both the quality and provenance of her beef.
Every Saturday and Sunday between 9 am and 5 pm they have a selection of their Premium Aberdeenshire Highland Beef cuts available to purchase in their on-site pop-up butchery, butchered skillfully by Jenny, who, if I recall correctly, was one of Scotland's first ever female Master Butchers.
Cuts include sirloin, rump and fillet steaks, roasting joints, diced steak, highland burgers, beef mince and much more. If there's anything, in particular, you are wanting, just let them know and they will be happy to accommodate.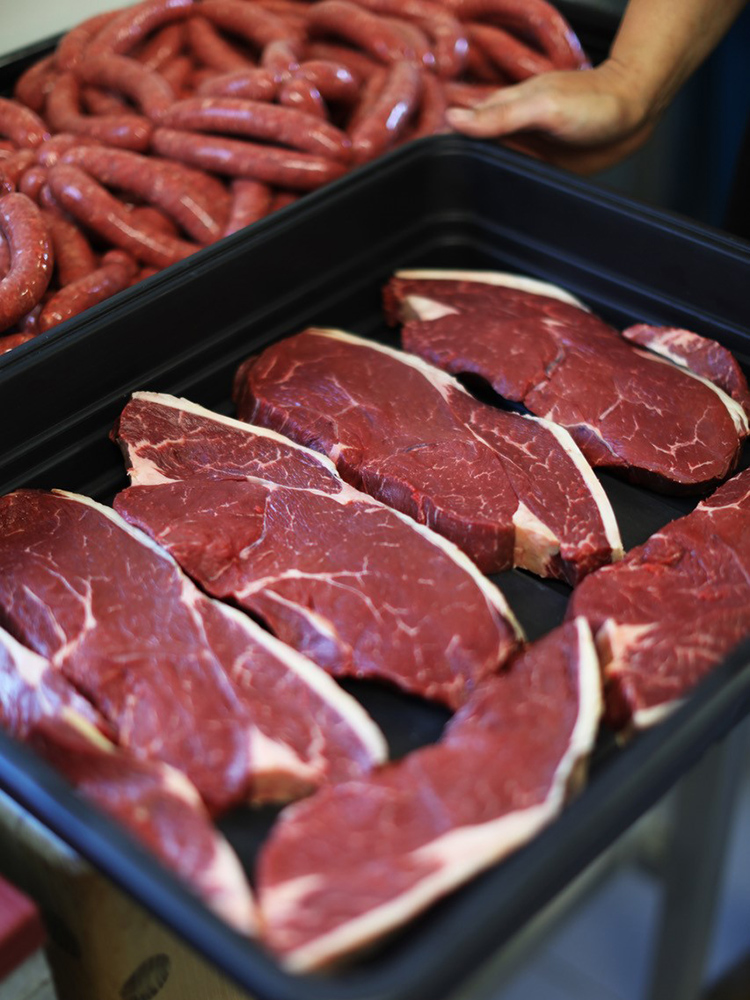 Meldrum House Hotel, Old Meldrum, Aberdeenshire
Grace supplies a wide variety of Scottish restaurants and hotels including the nearby Meldrum House Hotel in Old Meldrum, Aberdeenshire. The Meldrum House Hotel was the winner of The Best Boutique Hotel in Britain in 2018, among numerous other awards over the years.
Their charming 13th-century baronial mansion house, 240-acre estate and golf course offer sophisticated dining with locally sourced ingredients of the season, including 10 oz ribeye or rump steaks from Grace Noble's farm.
Served with chunky hand-cut chips, roasted tomatoes on the vine, a grilled Portobello mushroom and choice of Béarnaise, pepper sauce or garlic butter, this was a rather delicious way to end the day after a visit to Grace's farm.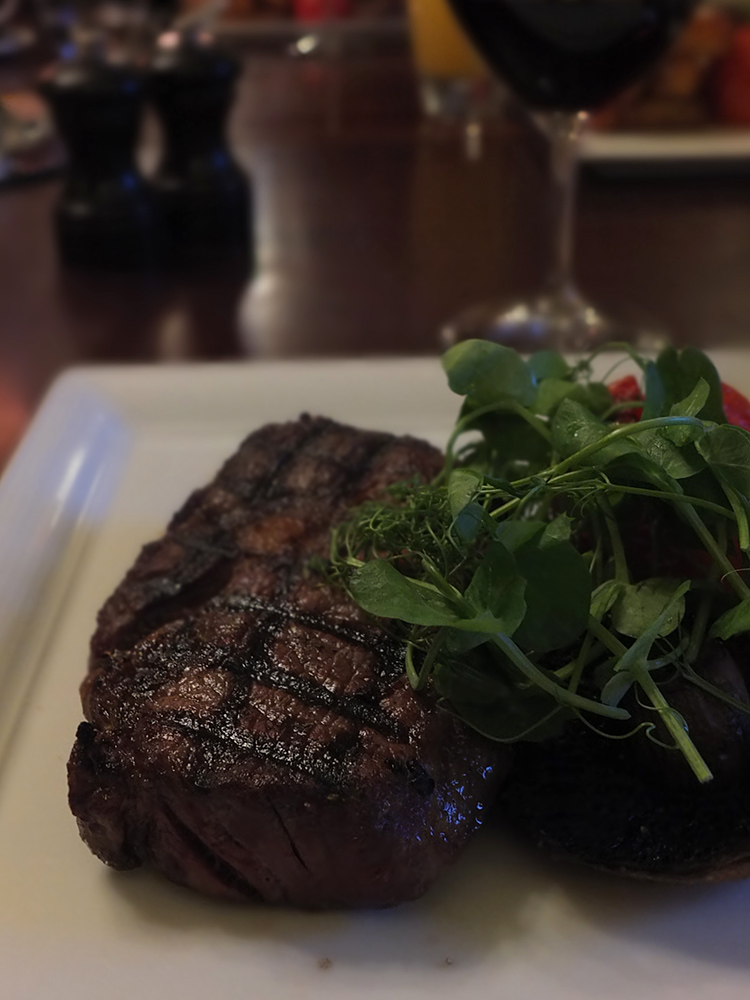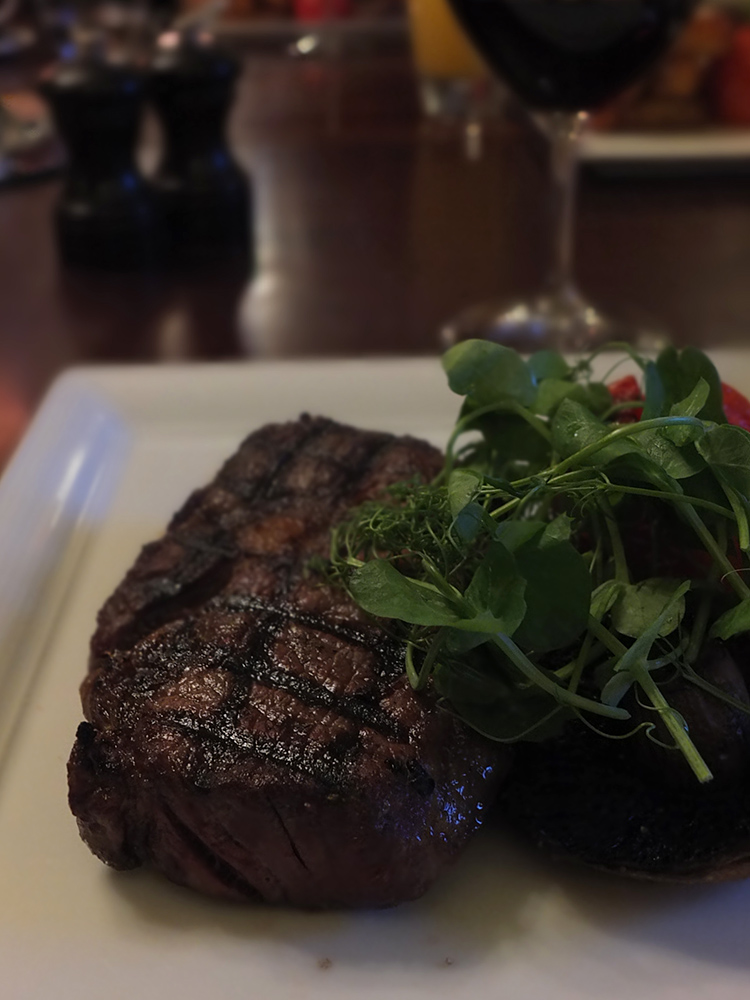 Grace's prize heifers, after they have finished their breeding years, go on to spend the remainder of their days in retirement at hotels and resorts like Meldrum House.
For more information about Aberdeenshire Highland Beef, visit their website and follow them on Facebook, Twitter and Instagram. If you're ever visiting Scotland, I'd recommend a visit to her farm – it's a farm to fork experience well worth doing.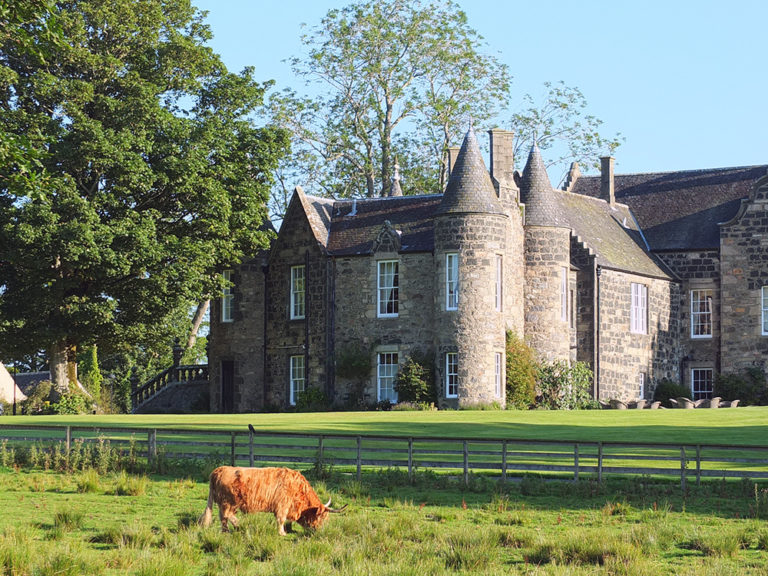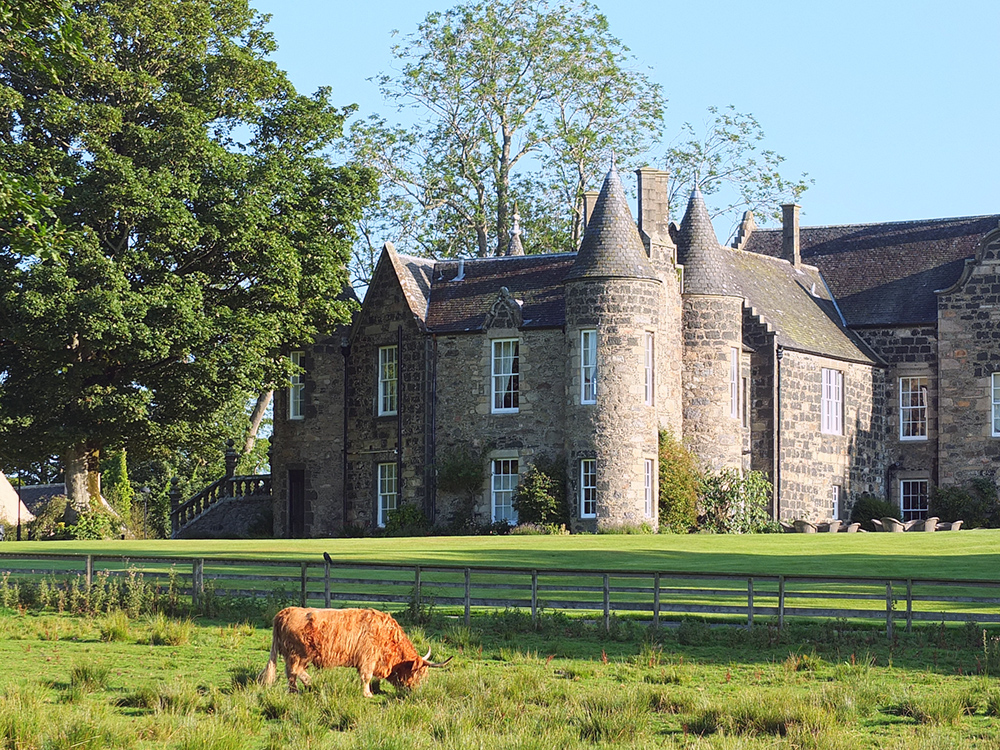 Aberdeenshire Highland Beef Recipes
Photo Credit: Aberdeenshire Highland Beef

Recipe courtesy of Stephen, Head Chef at No.10 Bar & Restaurant

Photo Credit: Aberdeenshire Highland Beef

Rolled beef skirt with oatmeal pudding.

Photo Credit: Aberdeenshire Highland Beef

A quick and easy midweek dinner recipe.

With thanks to Visit Aberdeenshire for the opportunity to meet Grace Noble and hear her inspiring story. All thoughts expressed are our own. Thank you for supporting the brands who make it possible for me to do what I love: mess up my kitchen and share recipe stories.