from subterranean late-night taverns to fine restaurant dining.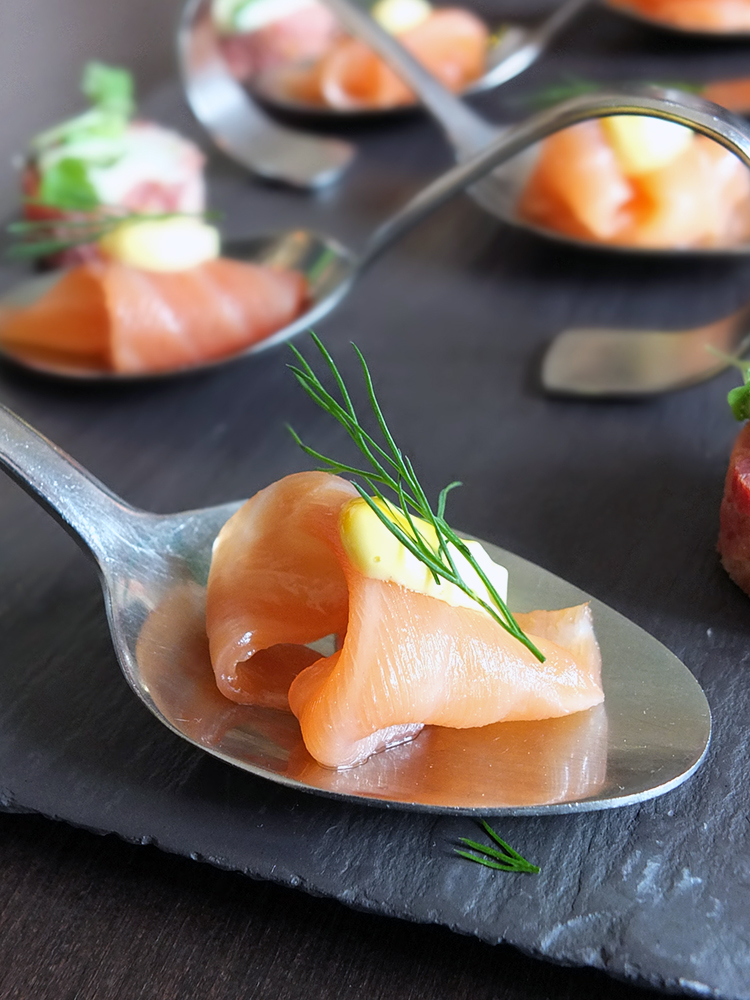 When visiting a new city it can often be difficult to choose from the wide variety of venues available for a bite to eat or something to drink. Usually, when I visit Aberdeen, on the east coast of Scotland, my choices are limited to what the children want to do (fast food because there's none in Shetland!) or whatever is nearest the ferry terminal on the way home.
Recently I spent a weekend in Aberdeen, courtesy of Visit Aberdeen and Aberdeen Festivals, being wined, dined and entertained, and so I've written up this blog post showcasing ten of the venues we visited for food and drink.
We kick-started our foodie tour of Aberdeenshire with beer….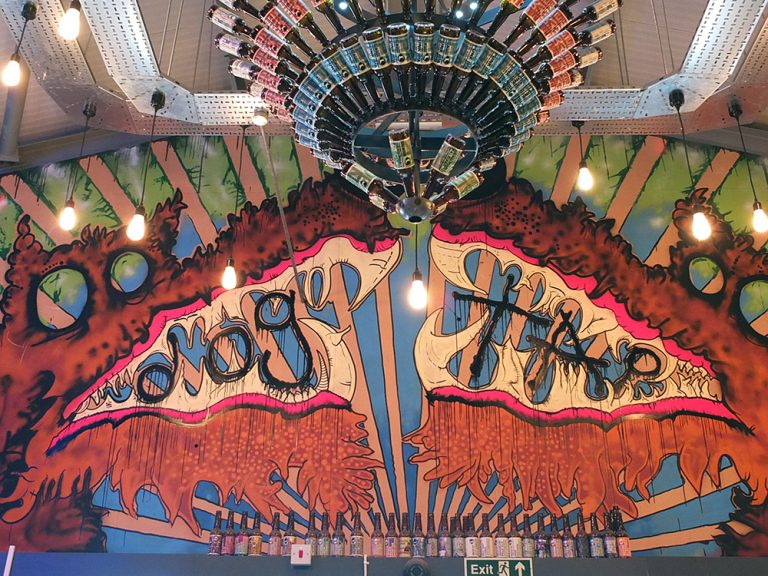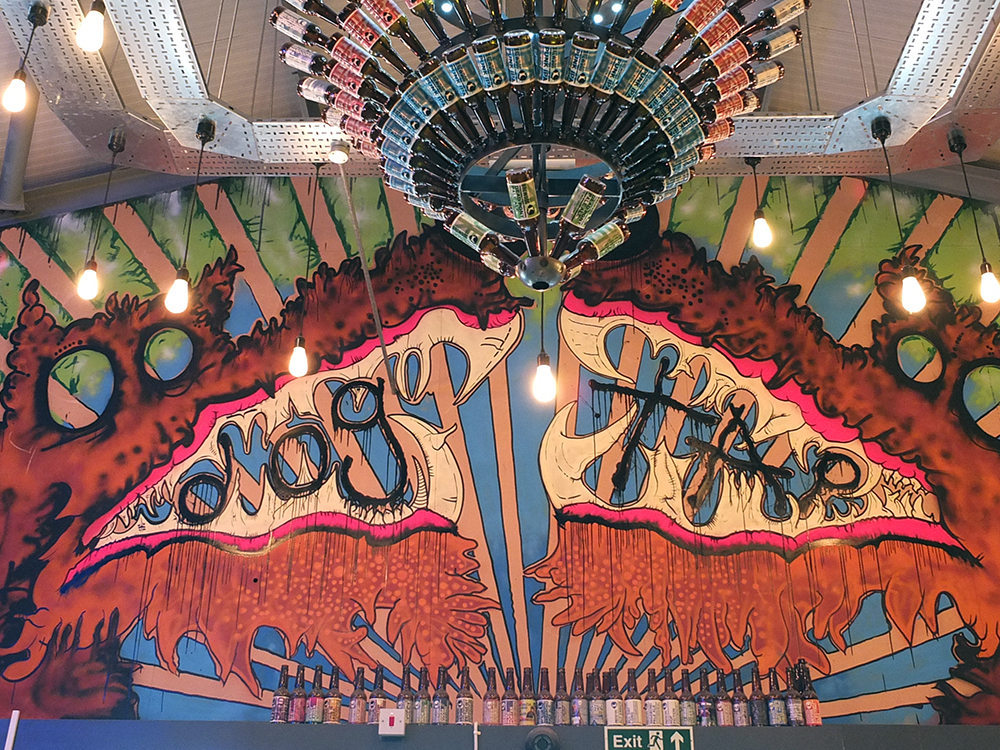 Take the DogWalk – Brewdog's Brewery Tour
Brewdog was founded in 2007 by two guys and a dog who were fed up of the industrially brewed lagers and ales available in UK market. They began with making tiny batches of craft beer, filling bottles by hand and selling them at local markets from the back of their van. Now, ten years later, they've got over 540 employees (and another dog) and each of their giant tanks can hold 30,000 litres of beer. They've got over 44 bars around the world (random fact: you get a 15% discount if you've got a Brewdog tattoo), and there are plans in the pipeline for a Brewdog Hotel in America.
I'm not sure how a brewing enterprise of this size can still be called 'craft' but they do (I think it has something to do with the 60x more hops they use compared to other breweries), and they make some mighty fine beers. Their Dogwalk brewery tour is a must-do if you're visiting Aberdeenshire. It's entertaining and the infectious enthusiasm of their chief dog walker Sydney makes you feel as passionate about the brewing process as they are. Plus, there are loads of taste testings throughout.  They've also got a tap room where you can order beer and food and their tour now includes a sneak peek at the office HQ and the new Lone Wolf distillery (they're branching out into making gin and whisky too!).
The BrewDog Brewery is located in Ellon, just north of Aberdeen. The number 67 & 68 buses run regularly from Aberdeen city centre to Ellon Park & Ride which is a short, thirst-inducing, walk away. Cost for a tour: £15 pp.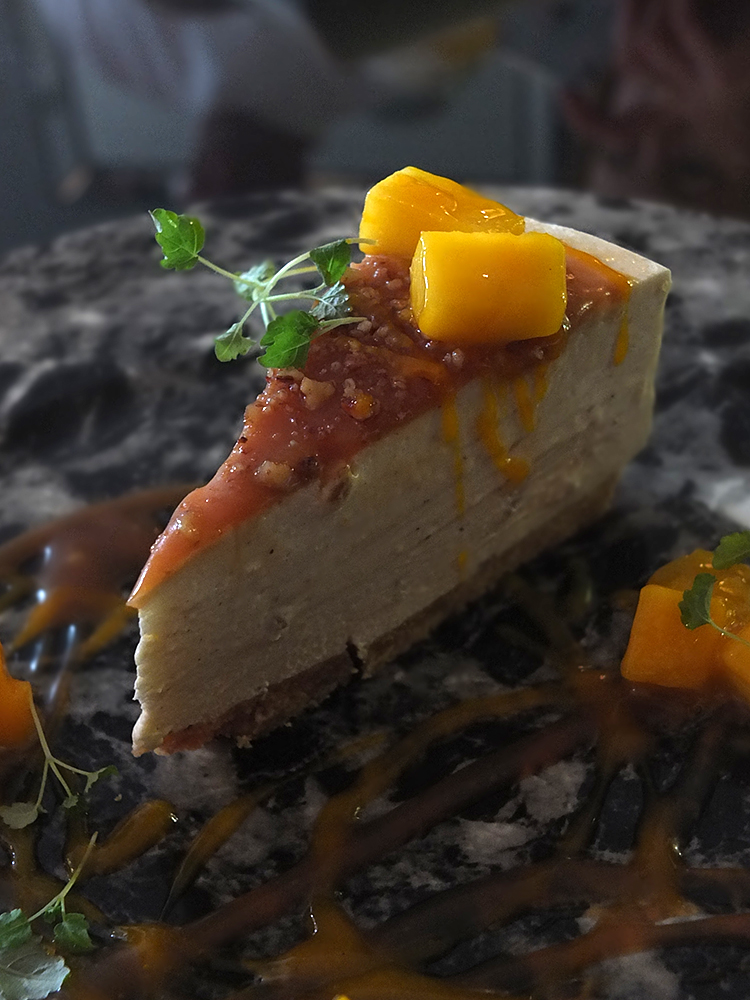 EAT ON THE GREEN – HOME OF THE KILTED CHEF
Have you ever had one of those meals you know you'll remember fondly for many years? In my lifetime I've had two. There was that 8-course meal I ate once, a long time ago, in Sardinia and now, I have enjoyed the finest in Scottish produce and cooking at Eat on the Green in Ellon, just north of Aberdeen. Eat on the Green is the home of The Kilted Chef, Craig Wilson, who was one of the youngest head chefs in the country as well as one of the youngest to achieve two AA rosettes for his cooking skills.
Craig has a passion for cooking with local produce, and the dishes he makes with these fresh, vibrant ingredients, are out of this world! I was treated to one of the finest dining experiences I have ever had, recently, when Craig brought out dish after dish after dish of the finest food. From the amuse bouche (the salmon, pictured below) in the champagne lounge (with a glass of champagne!) to tender beef cheeks, succulent pork belly, venison, vegetable dishes, seafood, desserts… the plates just kept coming! There must have been about thirty different dishes we tried in that one meal, and Craig kept us company throughout, entertaining us with his stories and anecdotes.
Craig's advice to any aspiring chefs in the hospitality industry: keep washing dishes until someone higher up the chain doesn't show up for work one day.
Although the food at Eat on the Green is of the highest quality and cooked with great skill, the price for a meal won't break the bank. You're looking at £39 for two courses, or £45 for three courses which include canapés, freshly baked bread and sorbet. Reservations are recommended. Don't be surprised if Craig comes out to say hello.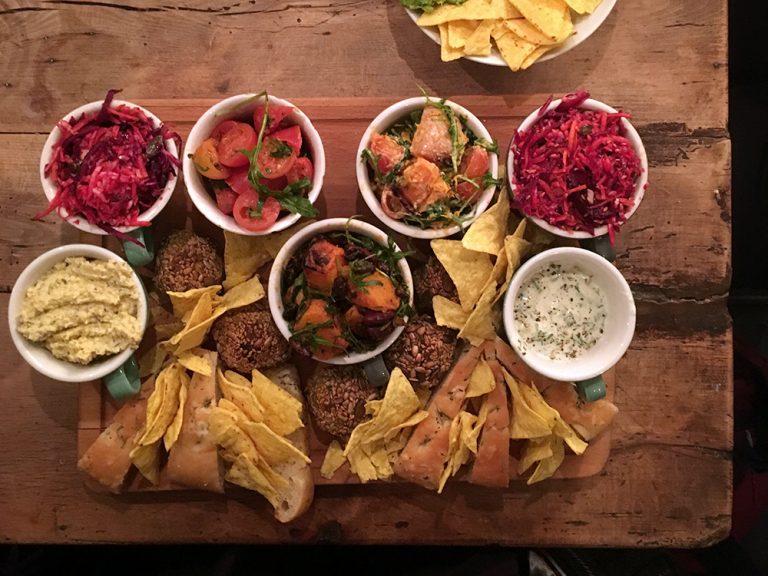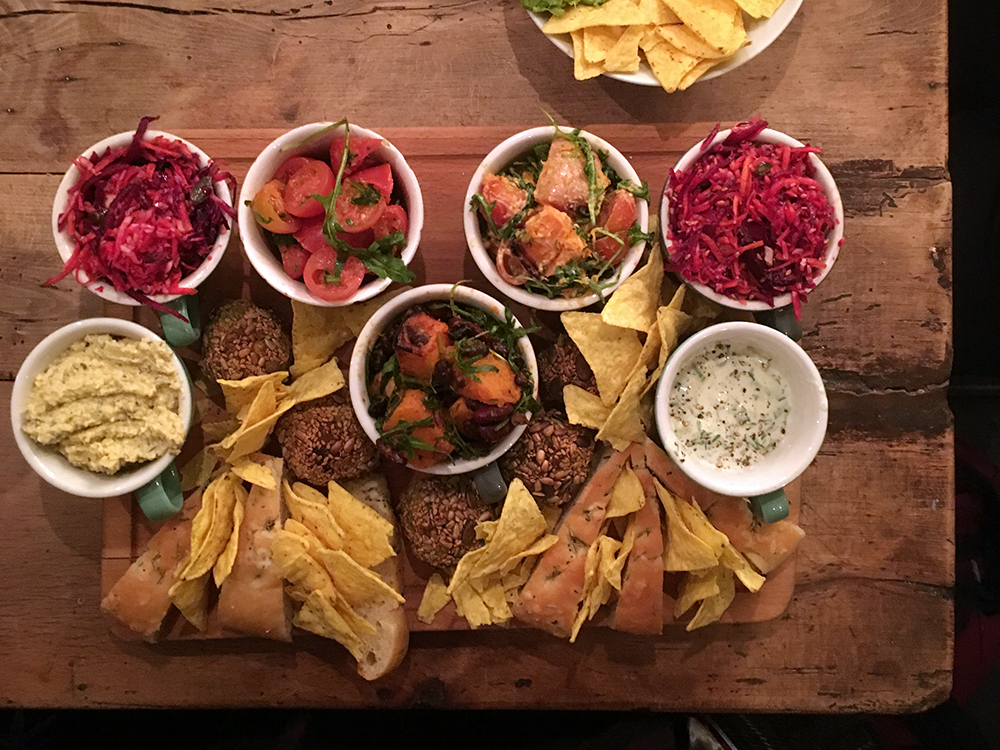 FOODSTORY CAFE – SHARE. SIMPLE.GOOD.FOOD
This Aberdeen city centre cafe and restaurant launched in 2003 after a successful Kickstarter campaign. Although the premises are built with salvaged and donated parts with wonky shelves, odd, mismatched chairs and a wall made solely from reclaimed timber, this cafe has an appealing atmosphere as a place you can gather with friends and eat good food. Foodstory quickly became one of Aberdeen's most popular food places serving up healthy vegetarian and vegan meals and desserts using only the freshest of ingredients.
My companions and I shared a lovely vegetarian sharing platter (and plenty of wine) here one evening. Good, affordable eats in pleasant surroundings in the West End district of Aberdeen perfectly situated for having a pre-theatre/night out meal with friends. What more could you want?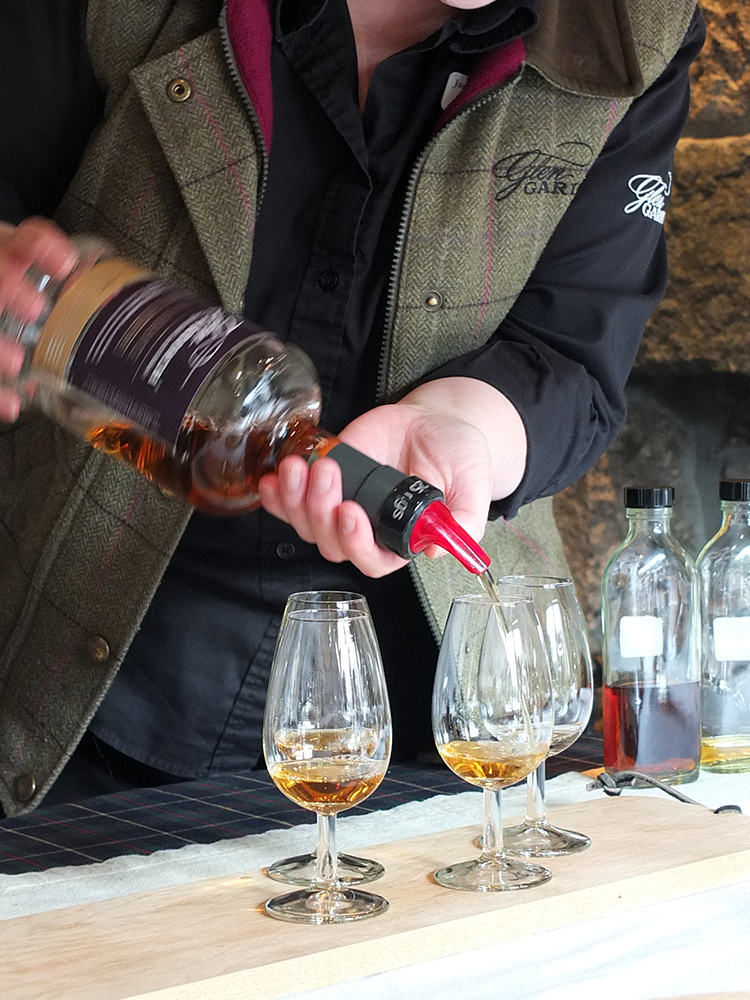 Experience a Rare Pair at Glen Garioch
Did you know that cheese is an ideal match for whisky as the alcohol cuts through the rich fattiness of the cheese allowing the flavours to be released? I had the privilege of experiencing a VIP distillery tour and tutored whisky tasting at one of Scotland's oldest operating (and most easterly) distilleries, Glen Garioch, recently. I can't think of a better way to pass the time than to drink whisky and eat cheese by a peat fire, and their Bothy is kitted out for the ultimate Scottish whisky experience.
Glen Garioch has been operating since 1797, and our tour guide was incredibly knowledgeable and passionate about every aspect of the history of the distillery and distilling process itself. I even had a chance to flog the bung on one of their old bourbon barrels. Jolly good fun!
During the tutored tasting we tried some local cheese from the nearby Devenick Dairy. Their Coos r oot was paired with a 15-year-old sherry cask reserve, while the 16-year-old Renaissance Reserve, exclusive to the distillery, was paired with a Reeds Aricht cheese. We even got to taste test one of their 1978 hand bottled bourbon cask bottles. This one retails for £495 a bottle! If you're ever in Old Meldrum in Aberdeenshire where this distillery is located I would definitely add this experience to your travel itinerary.
The VIP distillery tour costs £50 pp, and the Rare Pair Whisky and Cheese tasting in The Bothy are also priced at £50 pp. Advanced booking is recommended.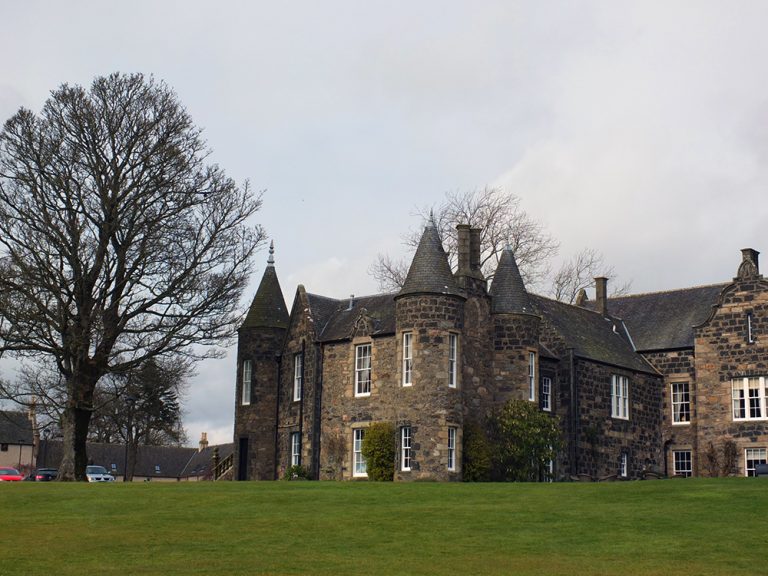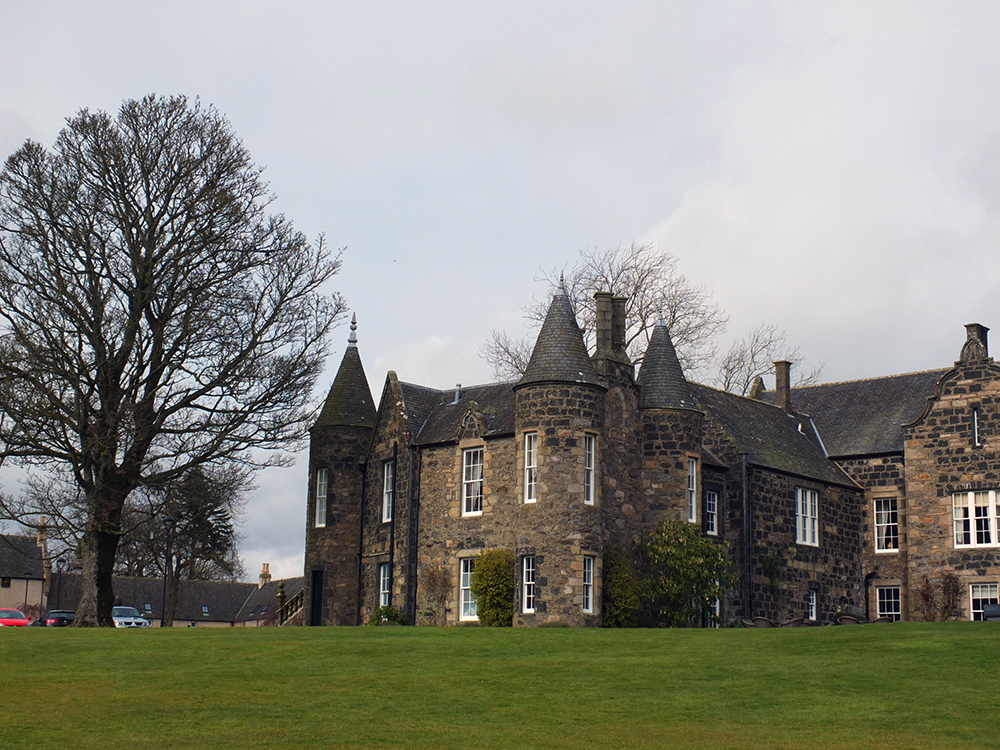 Meldrum House Country Hotel & Golf Course
Meldrum House is a charming 13th-century baronial mansion house, 240-acre estate and golf course located just a few miles outside of Aberdeen city, in the heart of the tranquil countryside. A popular wedding venue this establishment also boasts the largest collection of Glen Garioch whisky, housed in the 800-year-old Cave Bar. The food there was of good quality. They insist on sourcing the very best seasonal produce, so we dined on a simple but delicious lunch of lentil soup and homemade bread rolls, sandwiches and, of course, some haggis bonbons (pictured below) followed by coffee and sweets.
After your meal why not go for a round of golf, or visit the Highland cattle nearby? For being a rather extravagant venue prices for meals are very reasonable. It's well worth a visit, this place (perhaps after you've finished your Glen Garioch distillery visit?).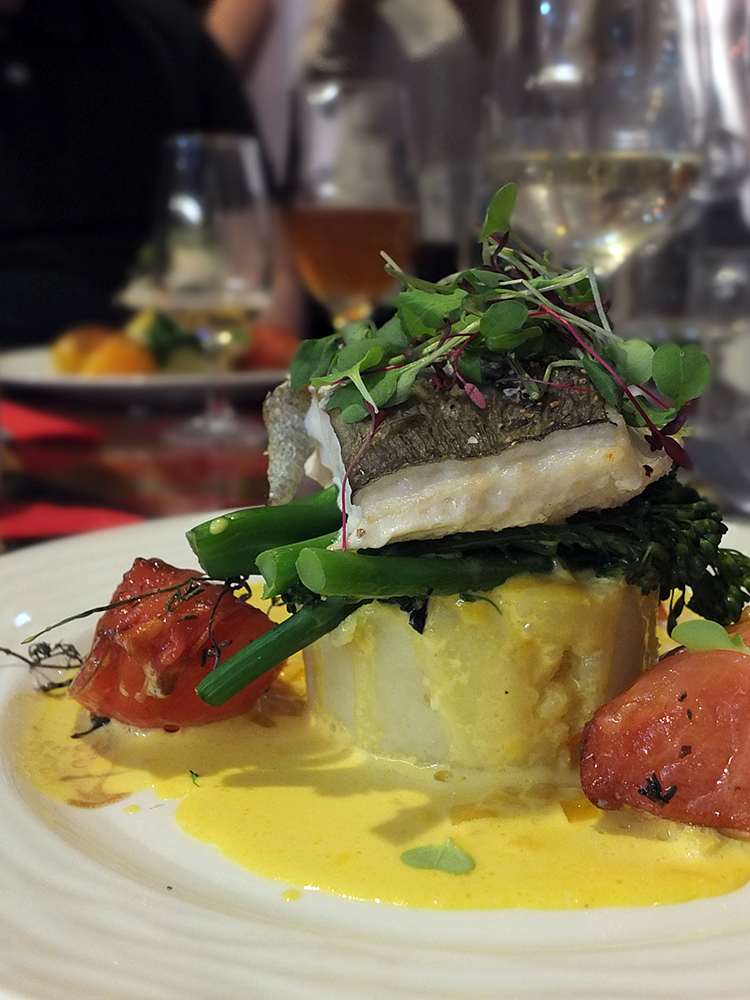 MUSA – FOOD.ART.MUSIC.
Located in the Merchant Quarter of Aberdeen city, MUSA is a quirky restaurant, art gallery and live music venue situated in a former church. The building has also been a banana store, an art gallery and even a burlesque night club. It's got history.
The chefs at MUSA pride themselves on taking traditional Scottish produce and turning it into something out of the ordinary and amazing. Take, for example, my starter (pictured below, left): pan-fried Scottish wood pigeon breast with bacon crisp, barley risotto and date jam. Utterly divine! Not sure where the wood pigeon comes from or how you can tell its Scottish – does it have an accent? I did get the waitress to ask the chef – Ayrshire was all she came back with. My main course was crispy pork belly with pork cheek tortellini, celeriac puree, crispy leeks, green beans and fierce jus (below, right). Again, mouthwatering!
While we ate live music entertained us, and the wine flowed. It was the perfect place for dinner before heading off to The Blue Lamp for an evening's jazz entertainment (see below).
The lunch menu at MUSA will set you back only £16 for a starter and main, while the evening meals are all individually priced, but affordable. Gluten free, dairy free and vegan options are also available.

Rye & Soda
Rye & Soda is an Anglo-American restaurant in the city centre serving modern British comfort food in its finest style. We went there for brunch after a late night of jazz. The menu there is perfect for such occasions, with meals such as 'hangover hash' and stacks of maple syrup pancakes on the menu. I opted for a Scottish charcuterie platter with pickles and bread (pictured above, right). They also serve poutine, something I'm going to have to go back and try the next time I am in the city just to see if its like the Canadian version I love.
Food is important to the folk at Rye & Soda. Produce is King and provenance are equally important and so they source the vast majority of their ingredients from within the Aberdeenshire area. Their chefs and bartenders have created their menus with this synergy in mind, so just ask them for recommendations if you wish to match the contents of your glass to what's on your plate.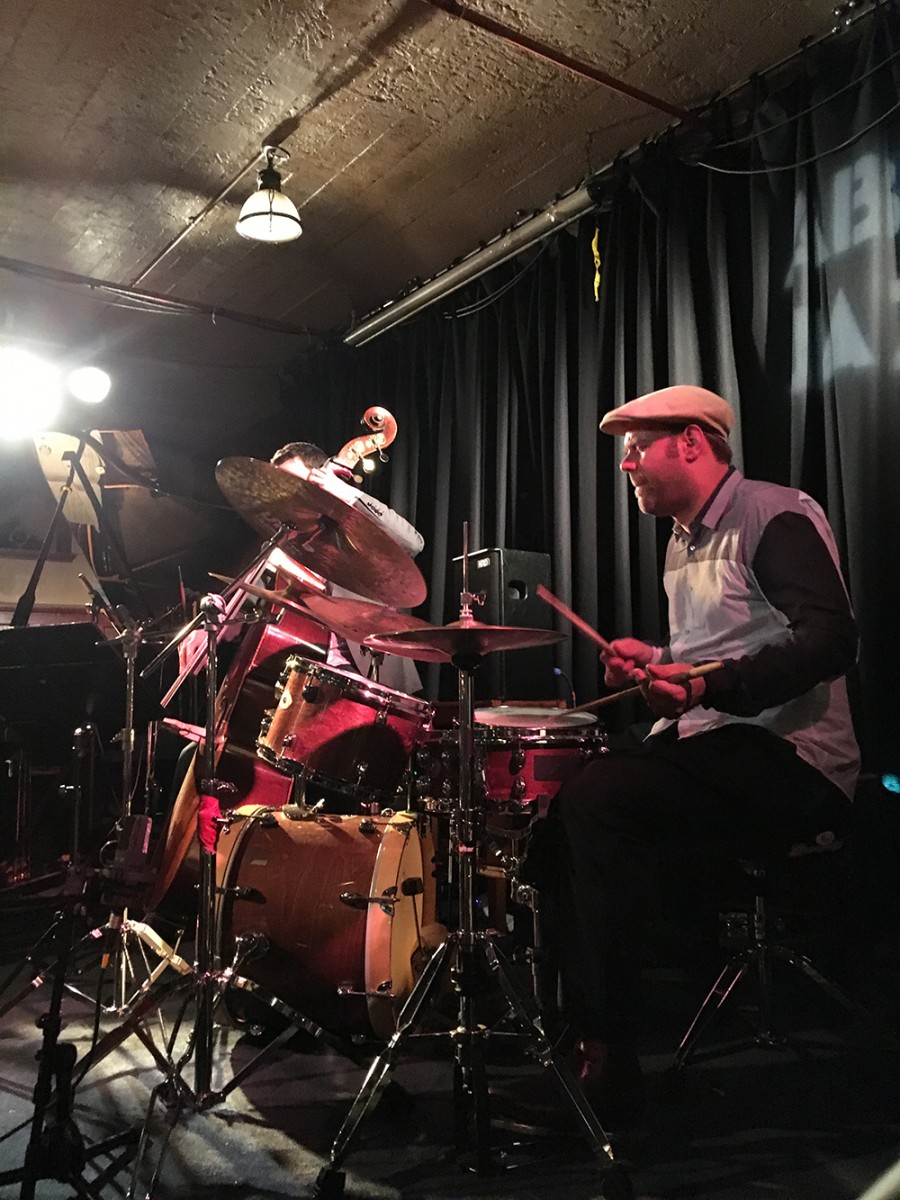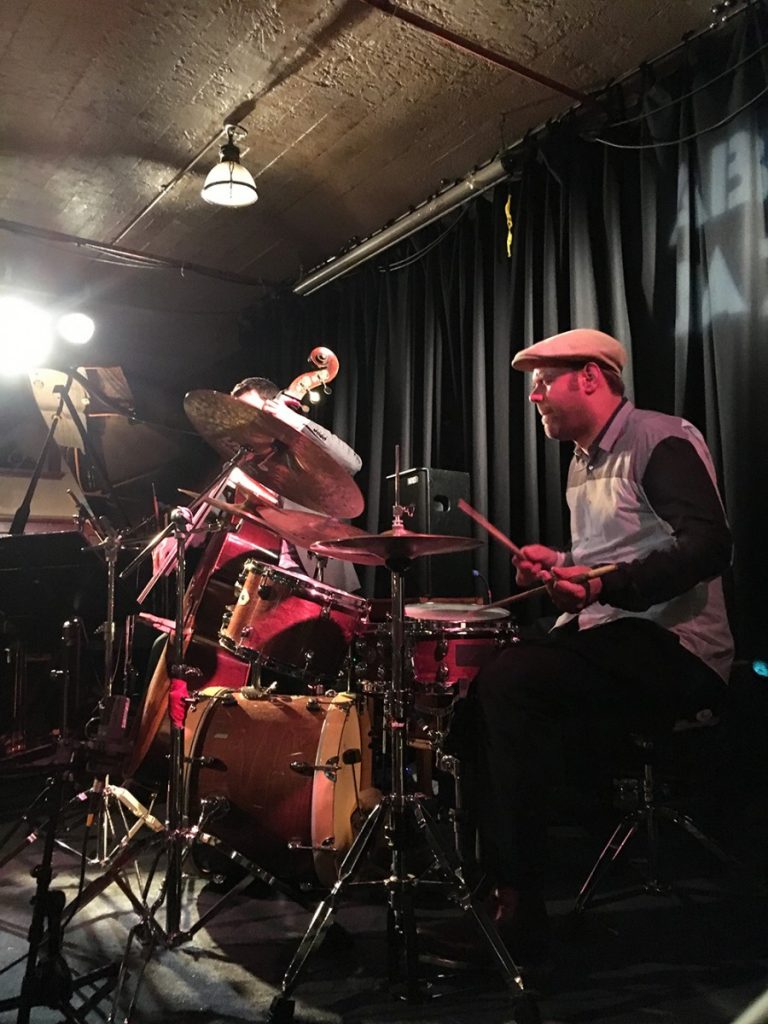 The Blue Lamp – Aberdeen's Jazz & Music Venue
I can't write an article about places to eat and drink in Aberdeenshire without mentioning The Blue Lamp, Aberdeen's premier jazz and music venue. I had the opportunity to attend some of the events at the Aberdeen Jazz Festival recently, and this venue and the music enjoyed it in was one of the highlights of the trip. If you're ever in the city just go there. There is always some sort of live music on, and the atmosphere there is amazing. You'll love it!
Visit Jazz at The Blue Lamp to find out what's on.

6° North – Belgian Beer in Scotland
Now, I apologise in advance for not having any photographs of this venue, but we spent an hour or so here as staff at The Blue Lamp changed the stage over between music artists. Belgian brewing processes are considered some of the finest in the world when it comes to beer making, and so 6° North founder Robert Lindsay and head brewer Ari Rovati have combined these techniques with Scottish barley and water to create their rather delicious product.
You can find their Aberdeen premises on Little John Street.

The Tippling House – A Subterranean Late-Night Tavern
The Tippling House describe themselves as "a subterranean late-night tavern serving boutique spirits, hand-crafted cocktails, fine Scottish ales & inspired casual dining." Aberdeen food blogger Claire over at Foodie Quine introduced me to this venue after we went to see Curtis Stigers at His Majesty's Theatre, and I was well impressed. They have a rather impressive range of cocktails (with a hefty price tag, but hey ho) and a really nice steampunk style atmosphere.
Located on Belmont Street The Tippling House are open until 3am on Saturday nights, 2 am the rest of the week.

This is by no means an extensive list of places to go to eat and drink in Aberdeen and the surrounding area, it's just a taste of some of the places I had the opportunity to visit recently and enjoyed. Do you have any must-visit places to add to this list that I should try out? I'm travelling through Aberdeen quite a bit this year, so I'll have the chance to try out a few more. Let me know in the comments!
With thanks to Visit Aberdeen and Aberdeen Festivals for organising and inviting me on a press trip to the Aberdeen Jazz Festival and wining and dining me in style at most of these establishments. This is not a paid post and all thoughts and opinions expressed are our own.