Plus a £50 German Riesling giveaway in collaboration with Wines of Germany.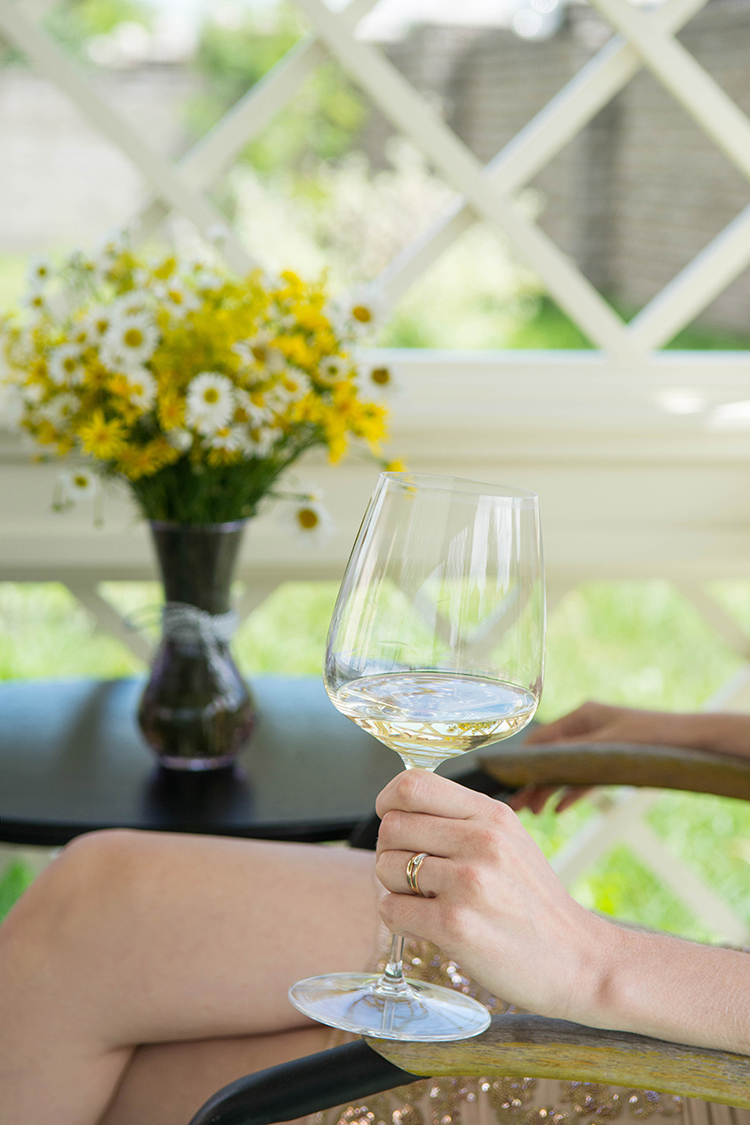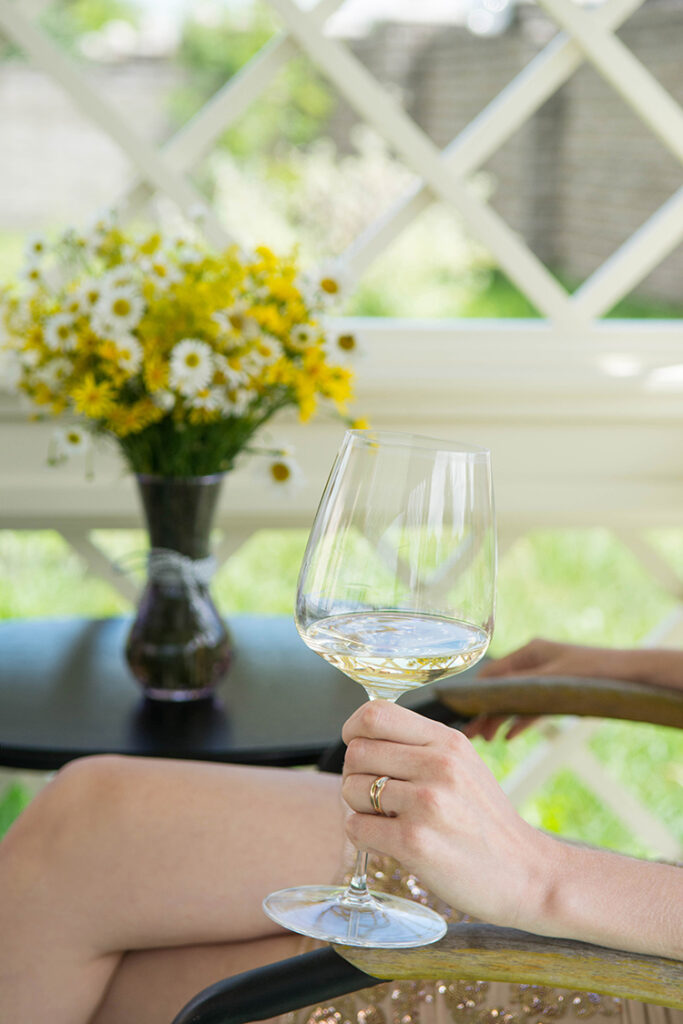 Riesling is a light-skinned aromatic grape grown throughout Germany and, according to many of the world's top wine critics, it is one of the best grape varieties for making the best quality wine.  We've just finished taste testing a variety of German Rieslings, and I can confirm that yes, it is a rather drinkable summery white wine! It is quite amazing how one single variety of grape can create such different flavours, depending on where it was grown.
Here we have ten reasons why we think you should be drinking German Riesling this summer:
1. GERMAN RIESLING IS BEST SERVED COLD
Summer is hot. Riesling is served cold (not too cold, see reason #8!). Plus, it's thirst-quenching. Win!
2. RIESLING IS A LIGHT, CRISP WINE
The fermentation process for German Riesling makes for an incredibly light wine. Unlike many other wines which are fermented in oak barrels, Riesling is usually fermented in stainless steel casks or neutral oak casks so you don't get that heavy taste. Riesling tastes like a light, airy summer.
3. IT RANGES FROM DRY TO SWEET
Riesling is not just a sweet wine like many of us believe. The diverse wines range from bone dry to lusciously sweet, due to differences in region, terroir, and ripeness at harvest, so there's something for every personal taste.
4. FOOD PAIRINGS – IT GOES WITH NEARLY EVERYTHING
Riesling pairs with almost any food. Its acidity acts as a palate cleanser in between courses. From the starter to a main and dessert, Riesling's got you covered.
5. HISTORY, CRAFTSMANSHIP & CULTURE
Riesling is cultivated in all 13 wine growing regions of Germany, and its history was first documented in the 15th century. 1435, to be specific. In fact, 50% of the world's Riesling grapes are grown in Germany, a variety conspicuously absent from the core wine growing regions in Italy, Spain and France. When you drink Riesling you're drinking a wine with centuries history, craftsmanship and culture behind it.
6. LOWER ALCOHOL CONTENT
Riesling often has a lower alcohol content by volume, so you can sip it at your leisure in a sunny garden throughout the afternoon without worrying about over doing it. For example, the 2015 Dr L Grey Slate Riesling from Erni Loosen contains only 10.5% alcohol content.
7. RIESLING AGES WELL
Many wines need to be consumed after a few years of bottling, but Riesling can be stored for decades without losing quality. In fact, many Rieslings can reach a peak of maturity around 15-20 years, but some Classic Rieslings have been known to taste superb even after 100!
8. RIESLING DOESN'T TAKE VERY LONG TO CHILL
Riesling should be chilled, but not to ice cold temperatures or you'll miss all the flavours and aromas of the grape. Instead, twenty minutes in the fridge should bring it to the optimum temperature of 45-50°F/ 7-10°.
9. RIESLING IS AN AFFORDABLE WINE
A good wine needn't be an expensive wine, and the average UK budget doesn't often stretch to fork out on the more expensive varieties (I know mine doesn't!), so with a Riesling, you know you are spending your money on something that is going to taste great.
10. WE'RE GIVING AWAY A CASE OF GERMAN RIESLING!
Wines of Germany are offering one of my UK readers the chance to win a case of German Riesling worth approximately £50! This case will feature six different varieties of German Riesling to give you a taste of how versatile a single grape variety can be. To enter, simply fill out the Rafflecopter entry form below!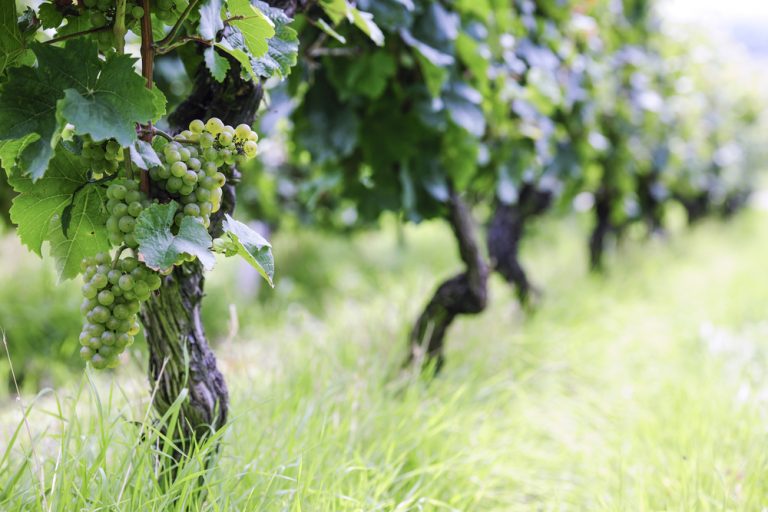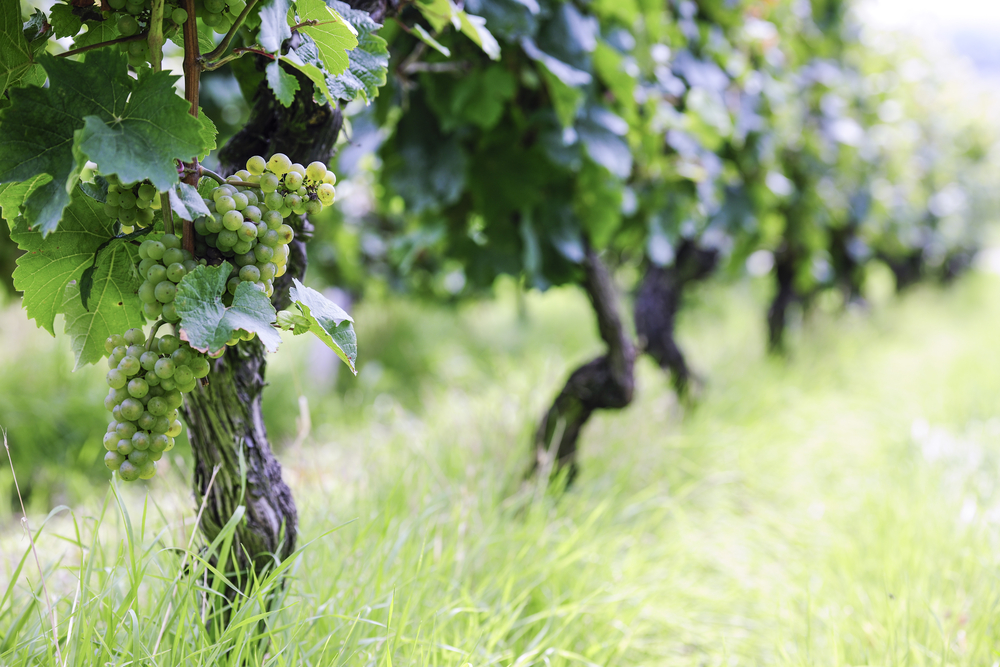 TERMS & CONDITIONS
This giveaway is open to UK entries only. Entrants must be age 18 or over. The winner will need to respond within 30 days of being contacted; failure to do this may result in another winner being selected.
The prize is offered and provided by Wines of Germany. The prize is to win a case of German Riesling worth £50. There is no cash alternative and the prize is not transferable.
There is no entry fee and no purchase is necessary to enter this giveaway.
The promoter (Elizabeth's Kitchen Diary) reserves the right to cancel or amend the giveaway and these terms and conditions without notice.
Entry into our giveaways will be deemed as acceptance of these terms and conditions.
If you need some help using Rafflecopter, here's a quick clip to show you how. Rafflecopter will pick the winner at random from all the entries received. I will be verifying entries. Any automated entries or those who have claimed they have made the mandatory blog post comment and really haven't will be disqualified. It's mandatory! Please make sure your comment is eight words or longer or Google views it as spam and this negatively affects my spam score. All entries with comments fewer than the mandatory 8 words will be disqualified and deleted.
Closing date is midnight (that's 00:00 hours, 12 am on Sunday night/Monday morning) on Monday 28 August 2017 (GMT). The winner will be announced afterwards.
This is a sponsored post in collaboration with Wines of Germany. Thank you for supporting the brands who make it possible for me to do what I love: mess up my kitchen and share recipe stories! All photographs via Shutterstock.