The Food Bible by Judith Wills is the ultimate reference book for food and your health. The first edition, published over 20 years ago, sold over 300,000 copies and this January a new, revised paperback edition has been released by White Owl, an imprint of Pen and Sword Books.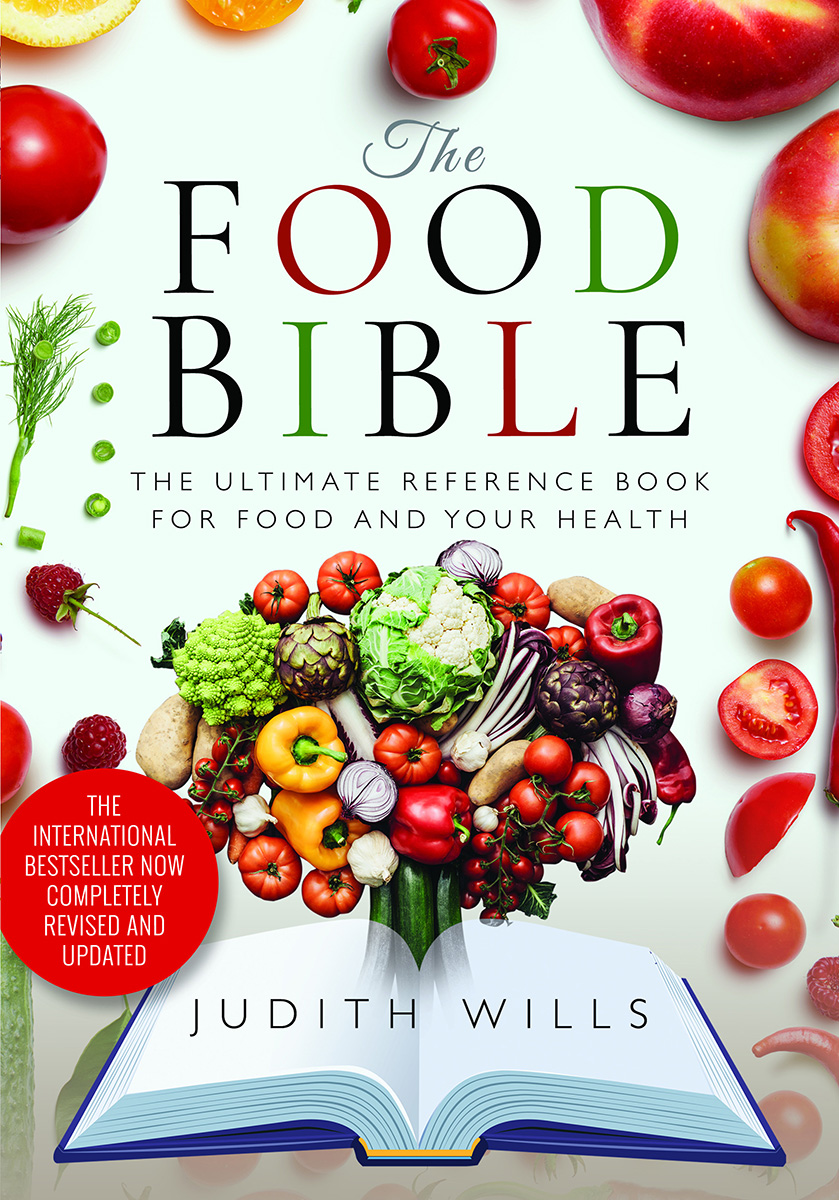 The Food Bible – the Ultimate Reference Book for Food & your Health
I can hardly believe it's been 21 years since I moved to the UK from the East Coast of Canada. I was working in a health foods shop in Halifax, Nova Scotia, before moving to the Shetland Islands, taking up part-time employment in a local health foods shop. It was that year – 1999 – when Judith Wills first edition of The Food Bible was published. I owned a copy of this hardback reference book myself, and it was very well-thumbed as I studied various herbalism and nutrition courses.
Fast forward two decades, and Judith Wills book has been 90% rewritten fully up to date with the latest research and advice. I am delighted to have received a review copy from the publishers – Pen and Sword Books.
This 336-page paperback contains the most up-to-date research and information from the world's top authorities on every aspect of food and health.
Topics covered
the vegan vs. meat debate
modern food farming and processing
the truth about processed foods, fats, organic eating, food supplements, vitamins, diet trends and weight loss fads
a definitive, unbiased guide to using food to help prevent or treat common health problems
recipes and eating plans for all occasions
a comprehensive guide to the nutrients found in over 300 foods
Twenty years after owning the original version of this book, my own life and nutritional needs have changed considerably. This updated book is now a valuable tool in my reference library – not only because I live in a place with an appalling internet connection and it's easier to fact check the old school way with books, but because this book contains everything I could possibly need to know as a mother and 40-something-year-old woman feeding her family. Plus, my 10-year-old has all the questions these days. This book will help me answer some of them.
For anyone interested in knowing more about food and nutrition, this book is for you.
About Judith Wills
Judith Wills is one of the UK's best-known and most knowledgeable nutrition and diet experts. She writes regularly for national newspapers and has a regular column in Saga magazine.
Book: The Food Bible
Author: Judith Wills
ISBN-10: 152676122X
ISBN-13: 978-1526761224
Publication Date: 13 January 2020
Cover: Paperback(336 pages) and Kindle
RRP:£19.99 (UK) $26.95 (USA)
Elizabeth's Kitchen Diary was sent a complimentary copy of The Food Bible for review purposes. All thoughts and opinions expressed are our own.