With the lifting of lockdown restrictions, the Shetland Islands have seen an increase in Britains travelling within the UK and wishing to explore their own country's outer, wild limits. So, you've decided to visit the edge of the world… here are five things you should do while you're here.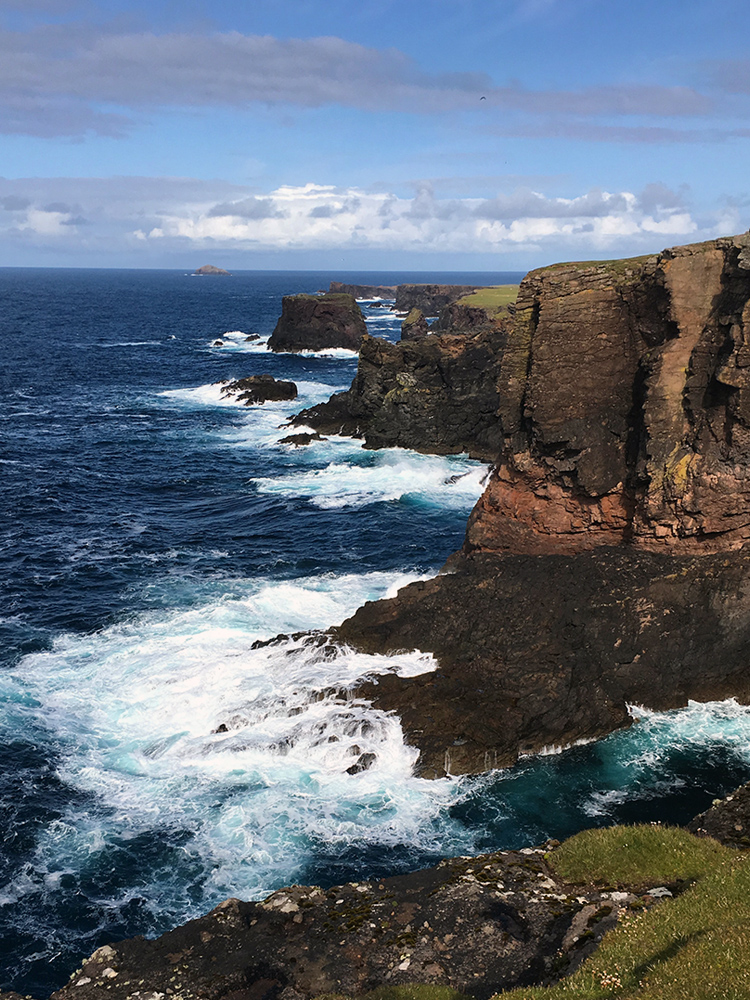 The Shetland Islands
The Shetland Islands are a remote island archipelago in the North Sea, lying midway between Iceland, Scotland and Norway at the same latitude as the southern tip of Greenland.
It boasts dramatic seascapes, captivating wildlife and friendly island hospitality.
In 2019 it was listed by Lonely Planet as one of the top ten European destinations to visit.
So, you've decided to visit the edge of the world… here are five things we think you should do while you're here…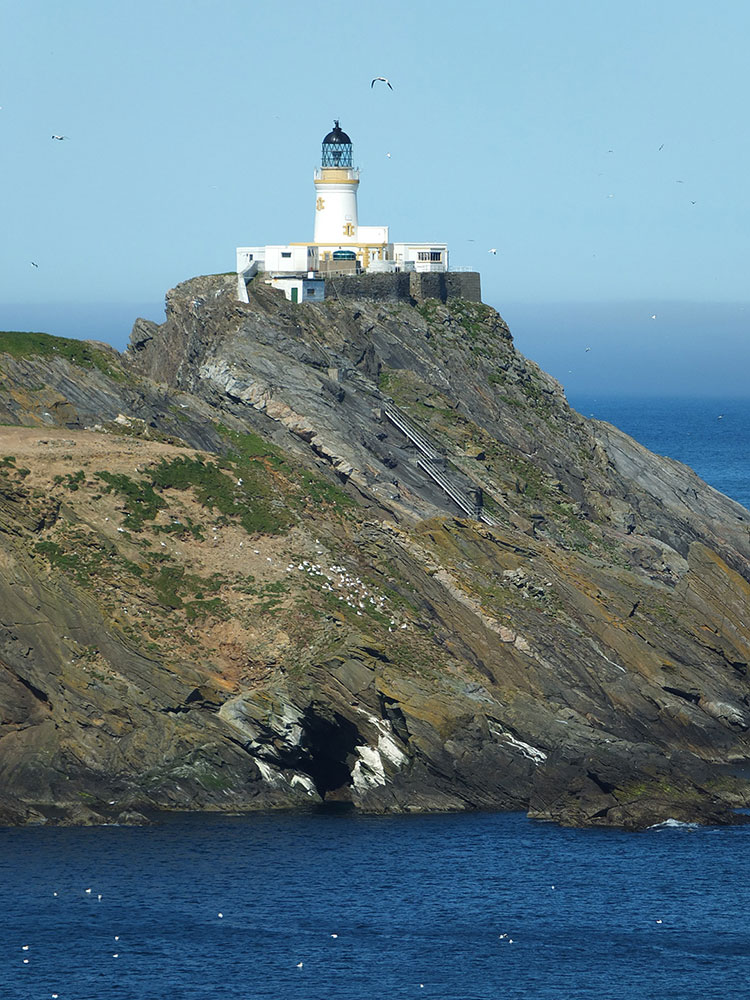 Visit the island of Unst
So you've made it all the way to Shetland (it's a long way, isn't it!), but don't stop in Lerwick.
Keep going north, and then go a little bit more until you run out of road.
Just two ferries later (don't even try to figure out the cryptic timetable, just ring the Shetland Islands Council ferry booking office on 01595 745804 and they'll sort you out) and you'll find yourself on the edge of the world with nothing but open water between you and Iceland.
Unst, the island above them all, is Britain's most northerly inhabited island, and it's well worth starting your Shetland Islands adventure there. It's got everything, Viking history, stunning beaches, seabird colonies, Victoria's Vintage Tearoom and even a castle.
The Muckle Flugga Lighthouse, pictured above, was built by R.L. Stevenson's family. He used to spend time on Unst as a child, and the island was the inspiration for the shape of Treasure Island.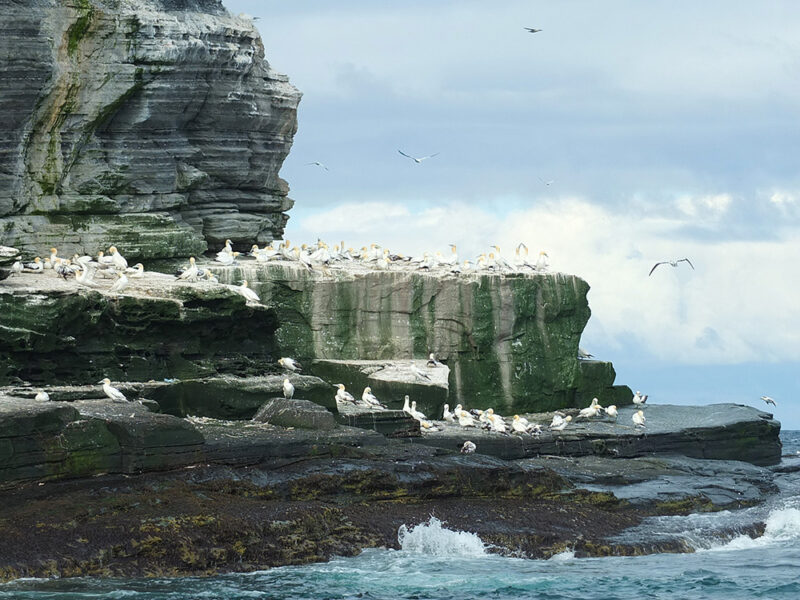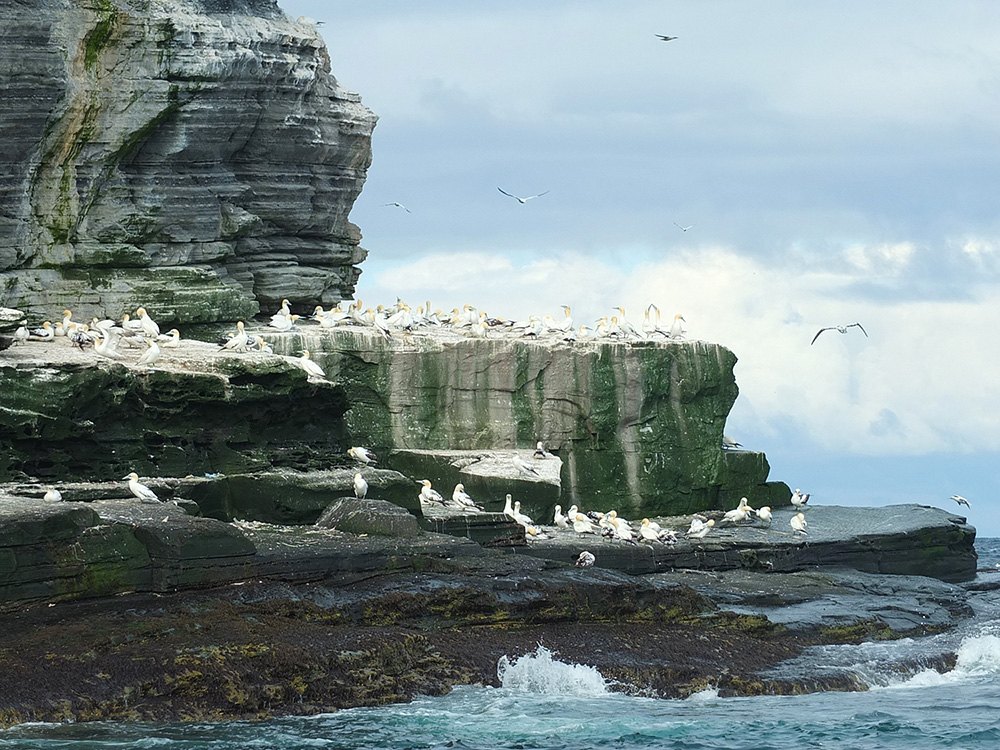 See the gannets at Noss
The island of Noss is located on the east side of Bressay, a short ferry ride away from Lerwick, Shetland's capital town. It's one of the most important seabird colonies in Scotland and was declared a National Nature Reserve in 1955.
With its towering 181-metre tall, mile-long cliff, Noss is a veritable seabird city. At peak season, there are 25,000 breeding gannets and thousands of guillemots, fulmars and kittiwakes nesting in the cliff's sea-eroded Devonian desert sandstone nooks.
It's an extraordinary experience to see/smell/hear 150,000 seabirds from the sea. The gannets at Noss fold their wings back and dive at incredible speeds into the water for fish. It's a must-see.
You can book your Noss tour with either Seabirds and Seals or Shetland Seabird Tours.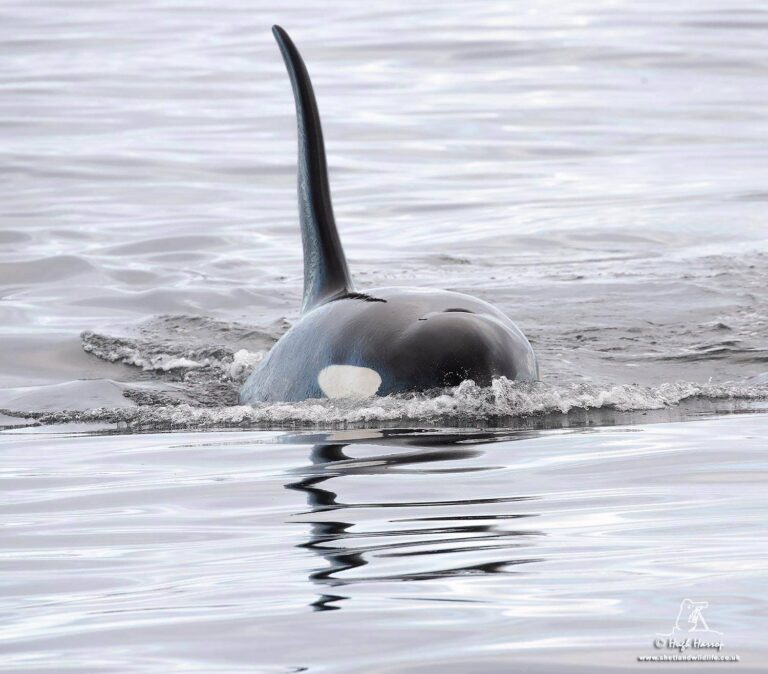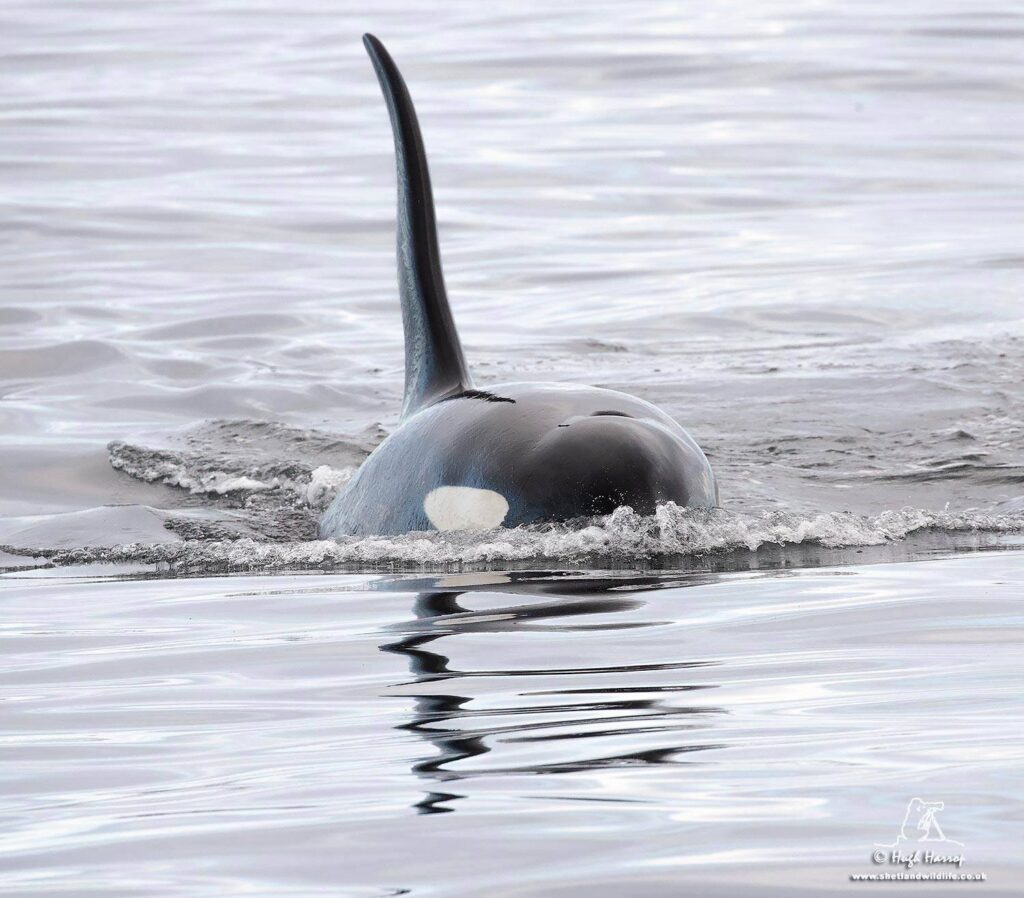 Chase orca
Shetland is one of the best places in the UK to observe orca. With the ease and convenience of social media (especially the Shetland orca sightings Facebook page) it means that as soon as orca are spotted you'll hear about it, so you can make your way in their direction.
Watching orca hunt for seals in the sea just a few metres away from you is an adrenaline rush like no other.
For more information, read Shetland orca sightings: tips for watching these sea mammals during your Shetland holiday, written by local orca chaser and drone pilot Nick McCaffrey.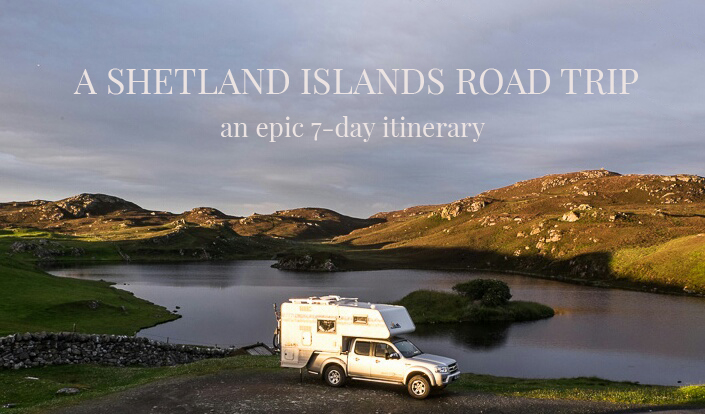 Go on a road trip
The Shetland Islands only measure 80 miles from tip to tip and 35 miles on the mainland at its widest. Despite this, there are nearly 650 miles of roads. These are mostly single track, and they can take you to the most stunning places for hiking, picnics and adventuring.
We recommend you check out our 7-day Shetland Islands road trip itinerary for all the best things to see and do on your road trip.
See also, tips for driving in Shetland and Explore Shetland by motorhome.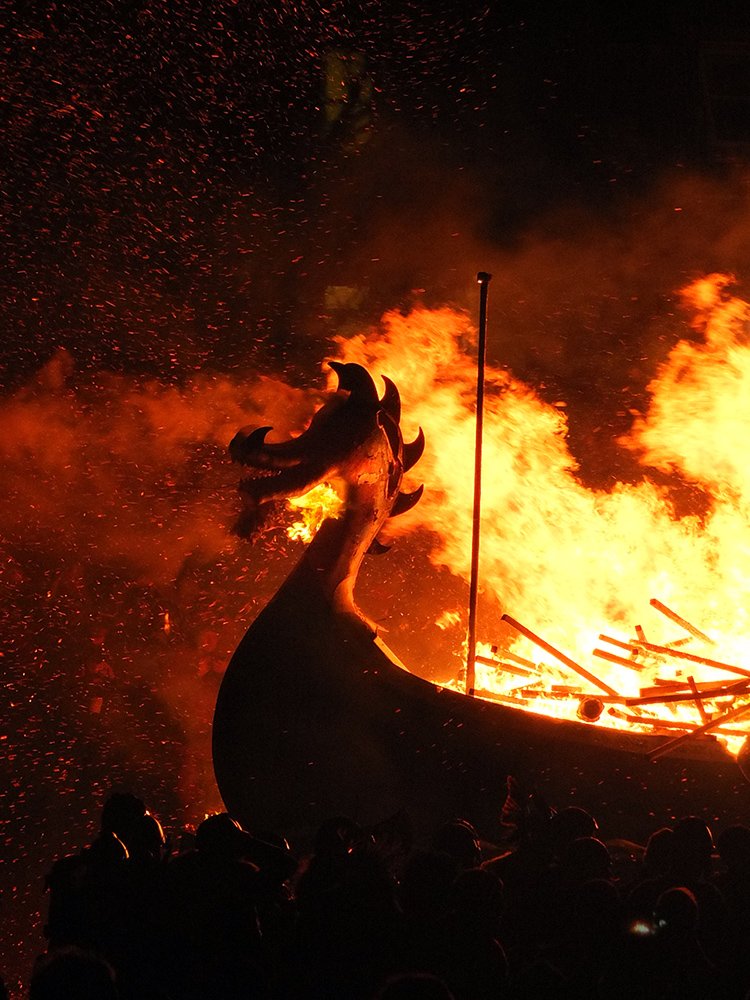 Up Hella Aa – Europe's largest fire festival
A sight to be seen at least once: a Guizer Jarl Squad donned in their finest Viking attire leads a 900+ torch-lit procession through the streets of Lerwick, culminating in a dramatic burning of a replica Viking longship.
The main festival is held in Lerwick on the last Tuesday of January and marks the end of the Yule season.
It also celebrates the return of the light after a long, dark winter.
There are also smaller rural celebrations held in villages around the island throughout January through to March.
The first Up Helly Aa took place in 1876, and there is no cancellation for poor weather. Global pandemics, yes, but not poor weather. The next Up Helly Aa will take place in January 2023.
Come you!
Visit Uphellyaa.com for updates and don't forget to check out our Up Helly Aa Survival Guide too!
Where to stay in Shetland
Well, as luck should have it, there's a next-level guest house in the heart of old Lerwick – the Aald Harbour Hoose. I'm the karma keeper there, and I'd be happy to host you!
How to get to Shetland – planning your journey
The Shetland Islands have daily transport links to the Scottish mainland.
You can take the overnight ferry from Aberdeen (recommended for reliability), or you can book a direct flight from Aberdeen, Edinburgh, Glasgow, Inverness or Kirkwall.