Celebrating the return of the light, Shetland style!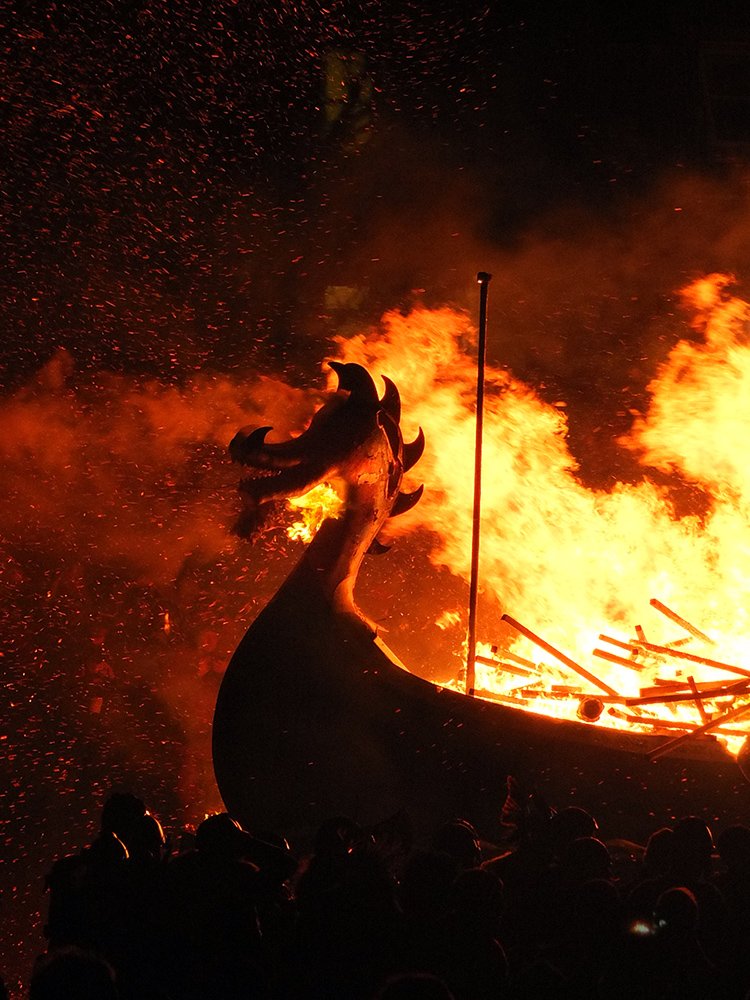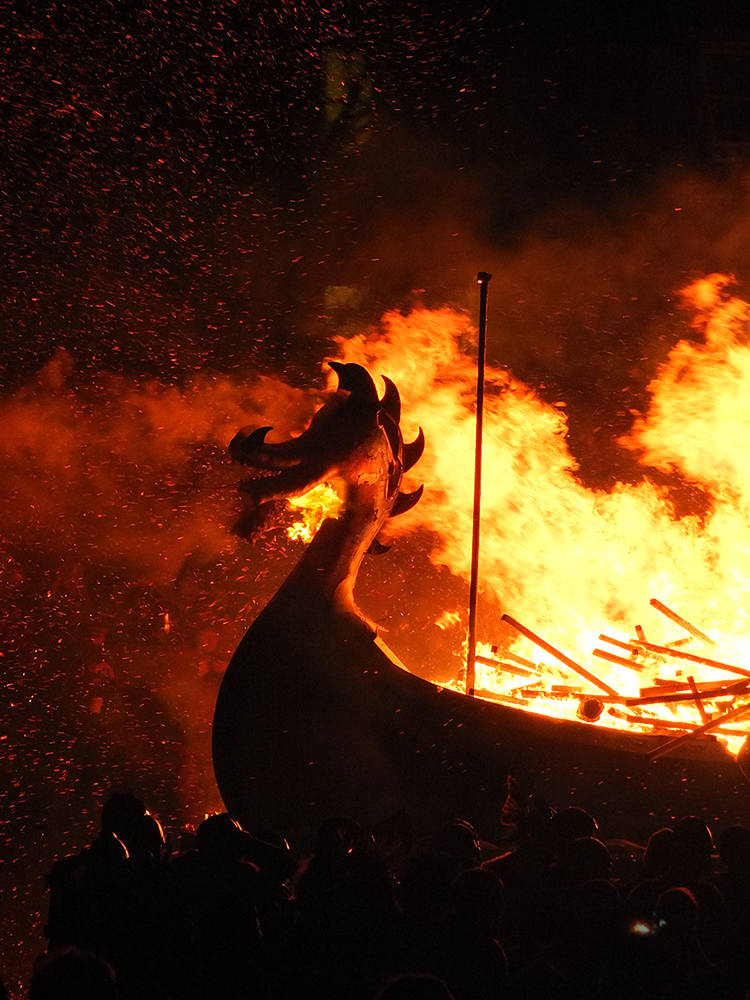 Up Helly Aa is Europe's largest fire festival held annually in the wild and remote Shetland Islands. A Guizer Jarl Squad donned in their finest Viking attire leads a 900+ torch-lit procession through the streets of the town, culminating in a dramatic burning of a replica Viking longship. The main festival is held in Lerwick on the last Tuesday of January and marks the end of the Yule season. It also celebrates the return of the light after a long, dark winter. There are also smaller rural celebrations held in villages around the island throughout January through to March.
The first Up Helly Aa took place in 1876, and there is no cancellation for poor weather.
I've called Shetland home now for 19 years (where has the time gone?!) and so I've seen my fair share of Up Helly Aa processions over the years. To be honest, I now prefer watching the procession from the warm comfort of my living room these days via the live stream on UpHellyAa.org but the event is certainly one of those things you need to see, in person, at least once in your life.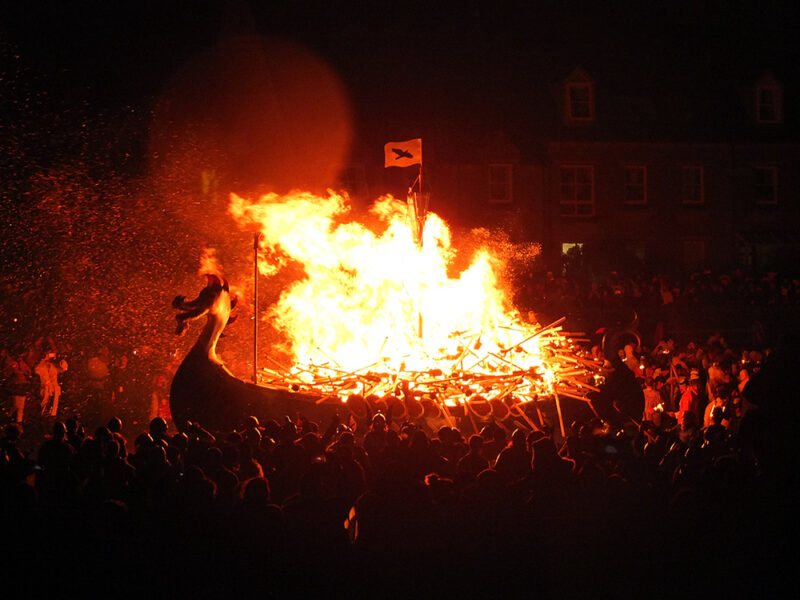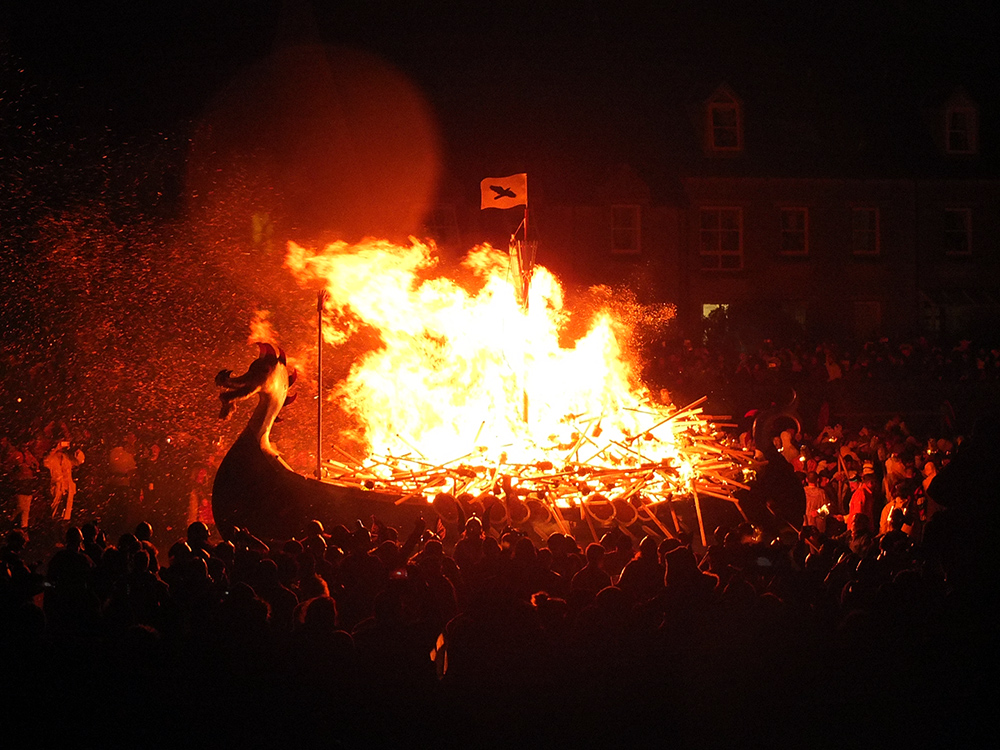 The following are a collection of top tips (in no particular order of importance) on how to survive Up Helly Aa, and to what to expect if you've never been before.
1. Don't wear your best new Goretex jacket to the procession, and don't be offended if a complete stranger starts hitting your back and shoulders.
2. Waterproof everything! Yourself, your camera equipment, your mobile phone, everything! It's Shetland in January, the weather is temperamental. Waterproof trousers are your friend.
3. Arrive early to get a good spot. The procession begins at 7:30 sharp, and you either want a spot right next to the wall so you can see the galley burning or a spot by the roadside so you can watch the procession go by. You can't have both. Choose wisely.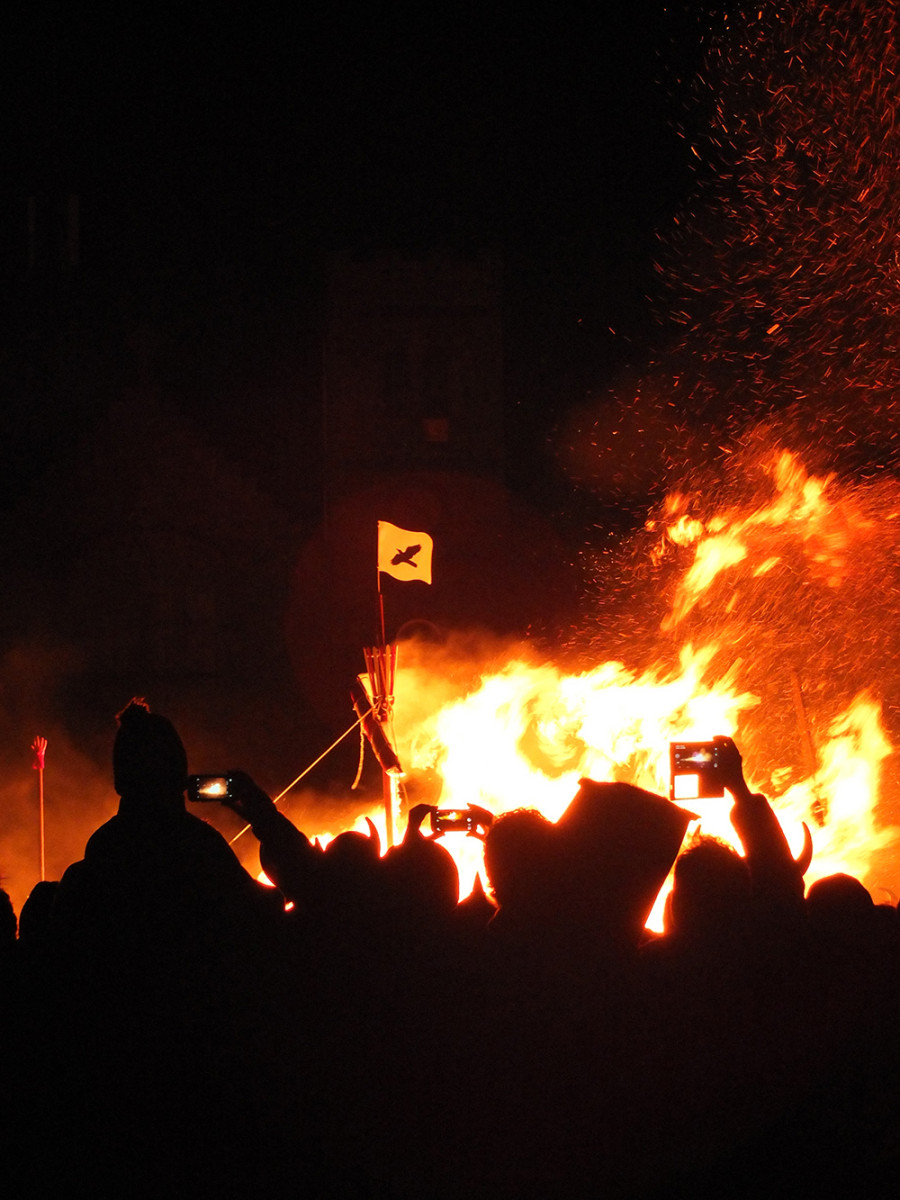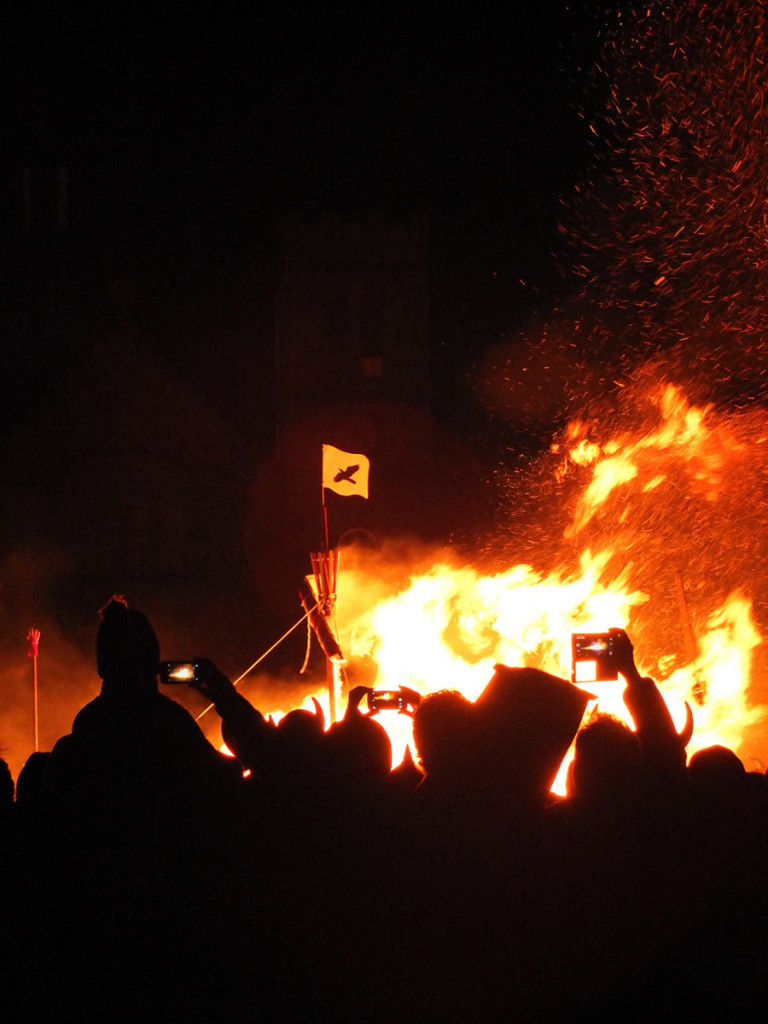 4. Arrive early to Shetland too, if you're visiting. Again, the weather can be temperamental so flights and ferry disruptions often occur this time of year. Give yourself a few days in advance, at least, to get here.
5. Book your accommodation well in advance (many months!) as finding a place to sleep in town becomes more difficult the longer you leave it.
6. The festivities begin early on Up Helly Aa day. You can catch the Guizer Jarl Squad march at 9:45 am from the British Legion through to Market Cross and down to the Esplanade (next to the Bressay ferry terminal) where they pose for photographs.
7. Wear comfy shoes!
8. Wear layers. Lots and lots of warm, non-flammable layers. Again, that temperamental weather.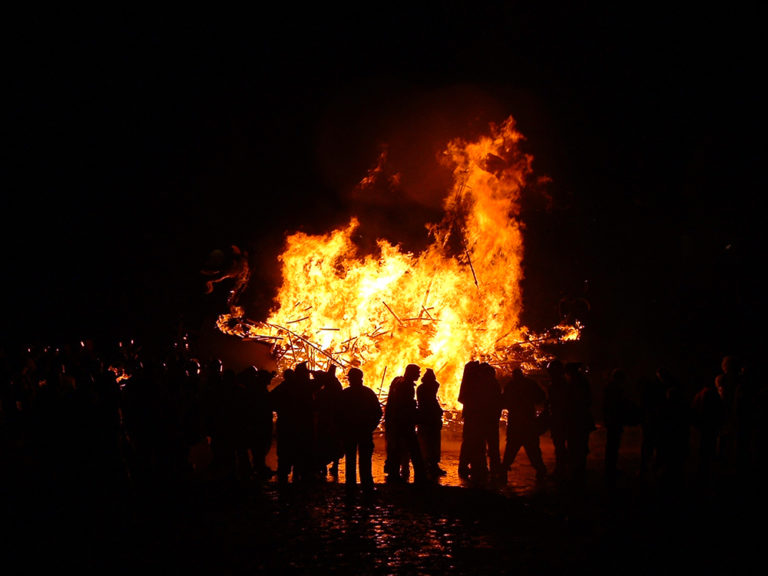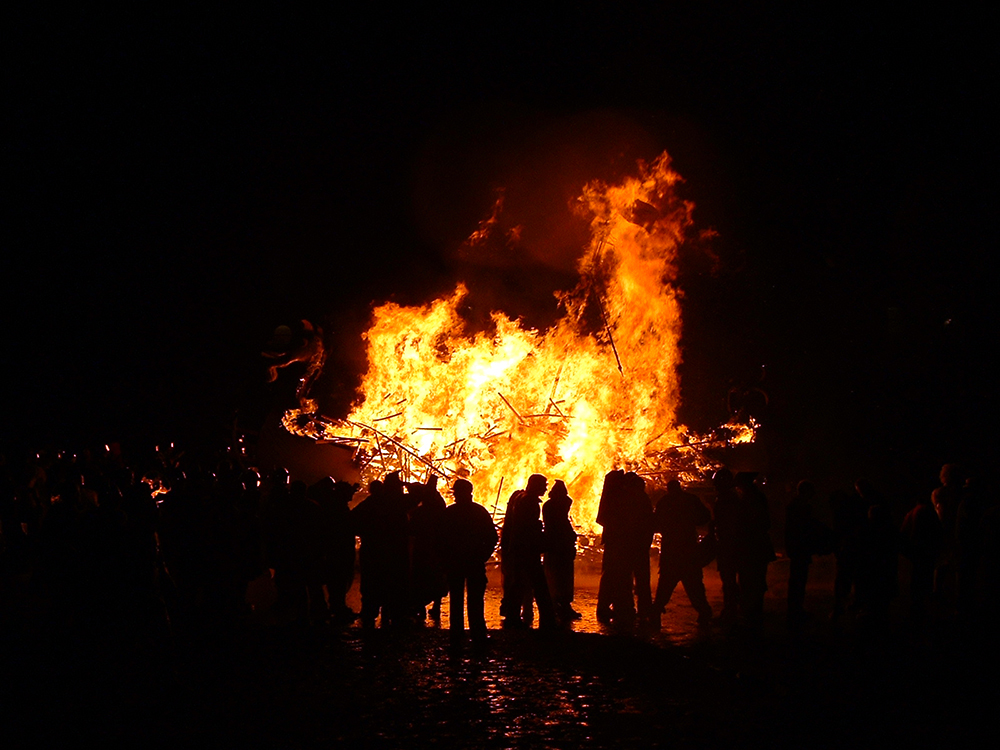 9. Try and get tickets to a hall/venue for the evening. After the procession and burning the squads visit halls throughout the town, dancing and singing their acts. Hall tickets are usually invitation only, but ask at the Tourist Office if they can source some for you (either that or make friends with someone in Shetland beforehand – it's all about who you know!).
10. If you do get tickets to a hall, pace yourself. This isn't like a night out where the objective is to get drunk as quickly as possible. The partying can, and will, continue until 12 the next day. Take it easy on the booze (which you usually have to bring to the hall yourself).
11. At the halls, random guys will ask you to dance so be ready to learn a new dance.
12. The Guizer Jarl Squad visits the Shetland Museum and archives around 3 pm. Be prepared to wait though, sometimes for over an hour or so, but it's well worth the wait.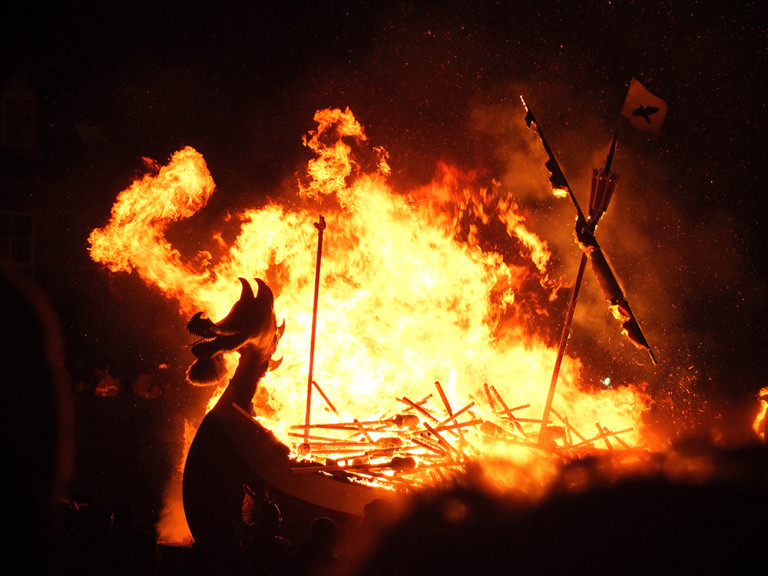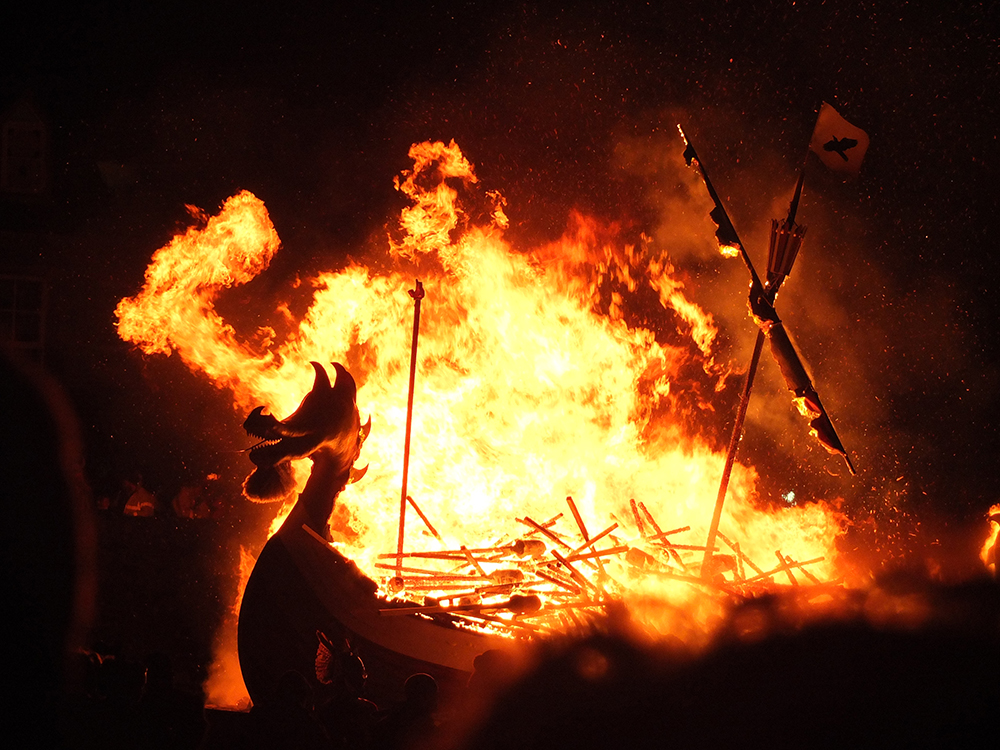 12. Make reservations for your evening meal, as there are a lot of folk in town also wanting to eat before the procession.
13. Try the local food: reestit mutton soup with a Shetland bannock is a good warmer.
14. Designate meeting places in case anyone gets lost in the crowd. All the street lights get switched off for the procession and burning, and there are a lot of folk about. It's easy to lose your people.
15. Dim your iPhone brightness settings if you're filming/photographing the event! No one wants that glare in the way of their view. Switch off your camera flash too.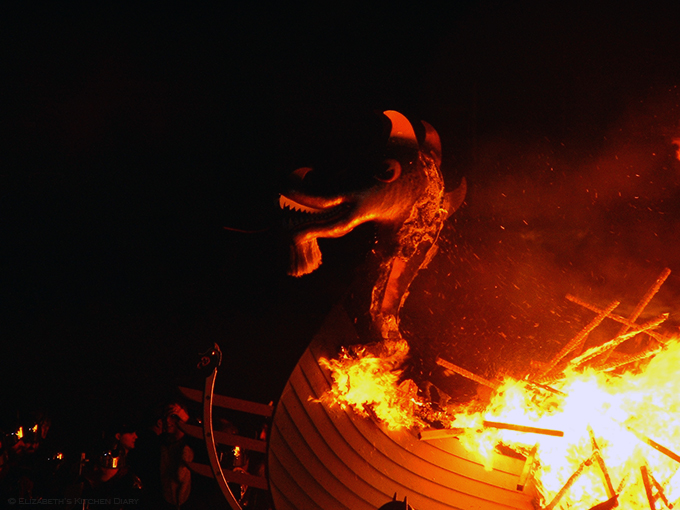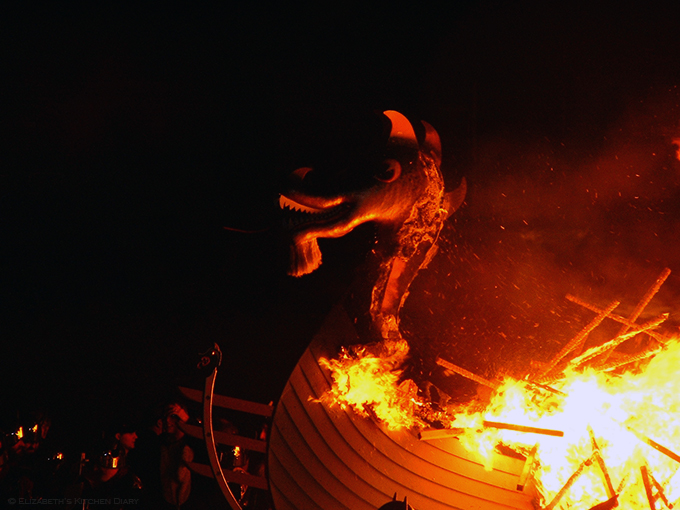 16. If you're in a hall, check your venue's shoe policy before you go and take a second pair (pumps or trainers) for walking home in. It's going to be a long night!
17. Refuel regularly at the halls – the womenfolk have worked hard to prepare food for the whole night. Eat and be merry!
18. Tuck your hair up underneath your hat during the procession if you don't want singed hair. If it's windy those sparks can really fly.
19. The following Wednesday is an official holiday in Shetland. The schools are shut, there's no postal delivery. Everyone is sleeping. You should sleep too.
20. Don't forget your souvenirs! Knitted Viking helmet hats; Up Helly Aa chocolates, felted Vikings, you name it, we've got it! Check out the shops on the high street for gifts.
Have you been to Shetland's Up Helly Aa fire festival? Would you add any tips to this list? Let me know in the comments!