In collaboration with the Whole Earth Sweetener Co.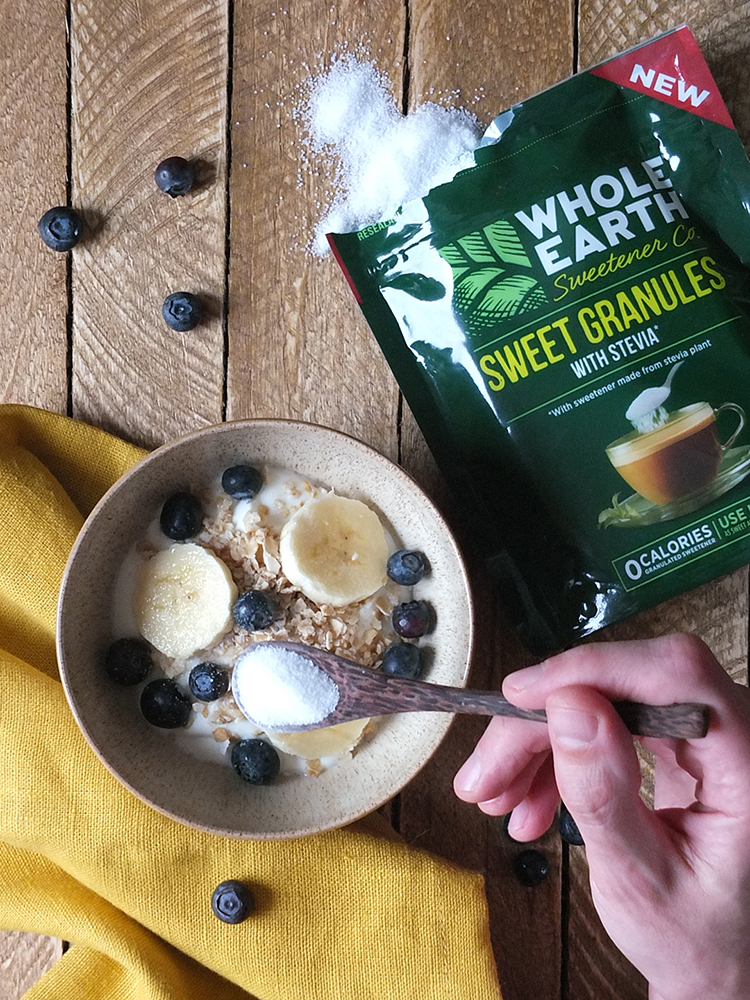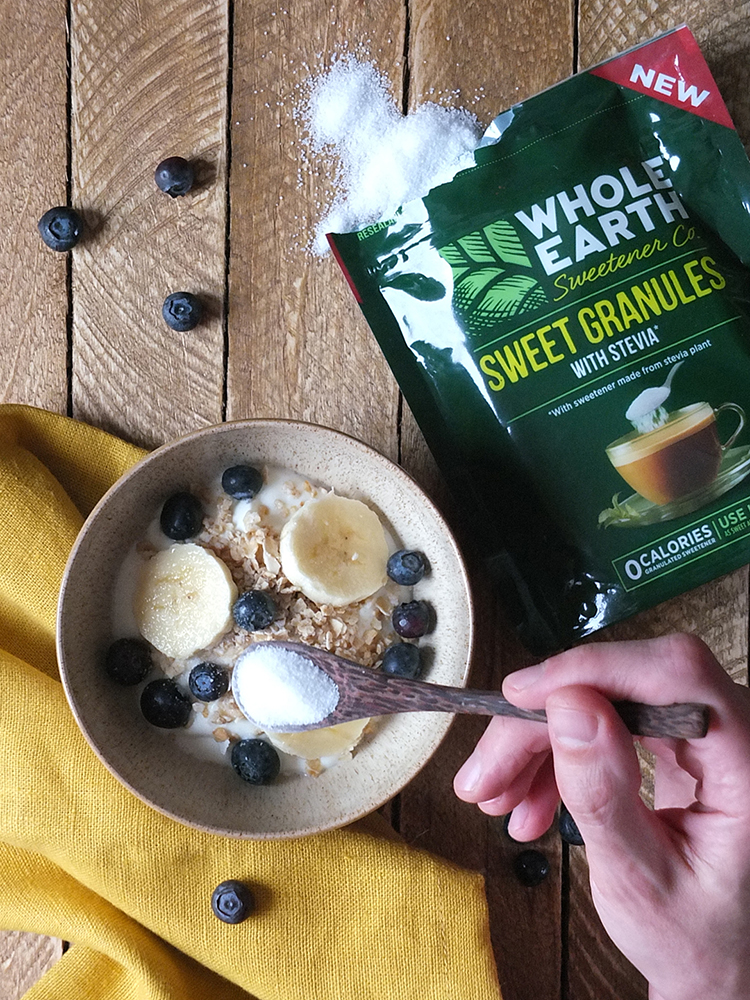 We all know that too much-refined sugar can have a detrimental effect on our health and wellbeing, but for some of us, we just love that spoonful of sugar in our tea, that cupcake with its gorgeous tower of frosting, a little extra sweetness sprinkled over some fresh fruit.
Many of us begin the new year with a resolution to reduce our sugar consumption, and I'm delighted to be able to introduce you to a product range new to the UK that can help us with these goals: the Whole Earth Sweetener Co, who produce a range of stevia-based tabletop sweeteners.

WHAT IS STEVIA?
The stevia plant is a small leaved plant native to the mountains of South America. Purified extracts from the plant, called steviol glycosides, are 200-300 times sweeter than refined sugar, but they contain reduced calories and have no effect on blood sugar, meaning it's perfect for those wanting to cut down on their refined sugar intake but still enjoy a little sweetness in their life.
Unlike refined sugar, steviol glycosides are not stored in the body. They have broken down into stages steviol and then steviol glucuronide which is then excreted by the body in the urine. Steviol glycosides were approved by the EU in 2010 after extensive research on their safety.
WHOLE EARTH SWEETENER CO
Whole Earth Sweetener Co. is a newly launched brand in the UK. They believe in delivering on one thing: taste! That's why they harness the power of the Stevia leaf to make a range of deliciously sweet and low-calorie products that help you sweeten up every occasion.
Whole Earth Sweetener Sweet Granules is a delicious zero-calorie sweetener perfect in hot drinks or sprinkled on fruit or cereal. Sweet Granules is the perfect sugar replacement: use one stick of Sweet Granules in place of one teaspoon of sugar.
Whole Earth Sweetener Co. is dedicated to providing their customers with a wide variety of great tasting reduced calorie sweeteners made from the best ingredients. Their naturally-derived non-GMO range includes zero-calorie Sweet Granules, Sweet Mini Cubes and reduced calories in the Honey & Stevia blend and Raw Cane Sugar & Stevia blend. You can find these products at your local Sainsbury's, Tesco, Waitrose and Co-op.
For recipe inspiration visit the Whole Earth Sweetener Co website and follow them on Twitter, Instagram and Facebook.
[amazon_link asins='B078SVBV79,B0797WBWT5,B078SVD273,B077Q4T5ZM' template='ProductCarousel' store='elizskitcdiar-21′ marketplace='UK' link_id='69625223-13cb-11e8-8beb-bdd59c654349′]
This is a sponsored post in collaboration with the Whole Earth Sweetener Co. Thank you for supporting the brands who make it possible for me to do what I love: mess up my kitchen and share recipe stories.