In collaboration with Breville.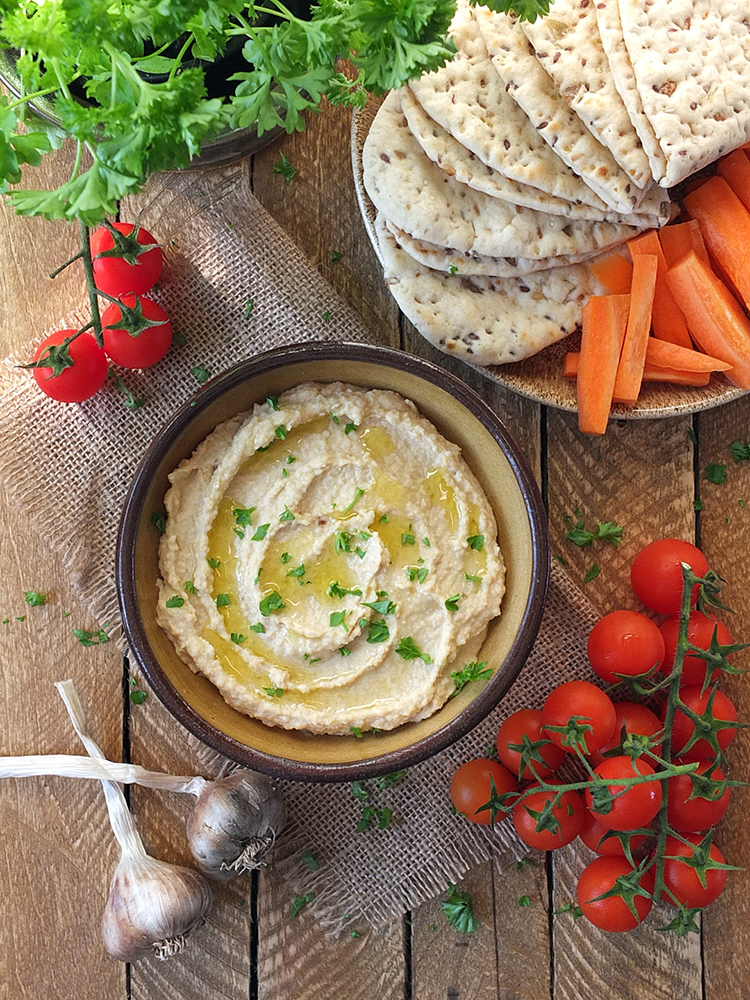 I have such a weakness for garlic, especially roasted garlic. I absolutely love the stuff! One of my favourite midweek meals is to roast a tray of chicken thighs and vegetables (beetroot and sweet potato, especially) along with a few whole bulbs of garlic. The whole thing gets drizzled with olive oil, sprinkled with salt and pepper and roasted for 45 minutes. At the end of the meal, I love squeezing the roasted garlic out of their skins, fingers sticky from peeling the cloves open. So good!
I've combined my love of roasted garlic and my love of hummus to bring you this delicious super creamy roasted garlic hummus recipe.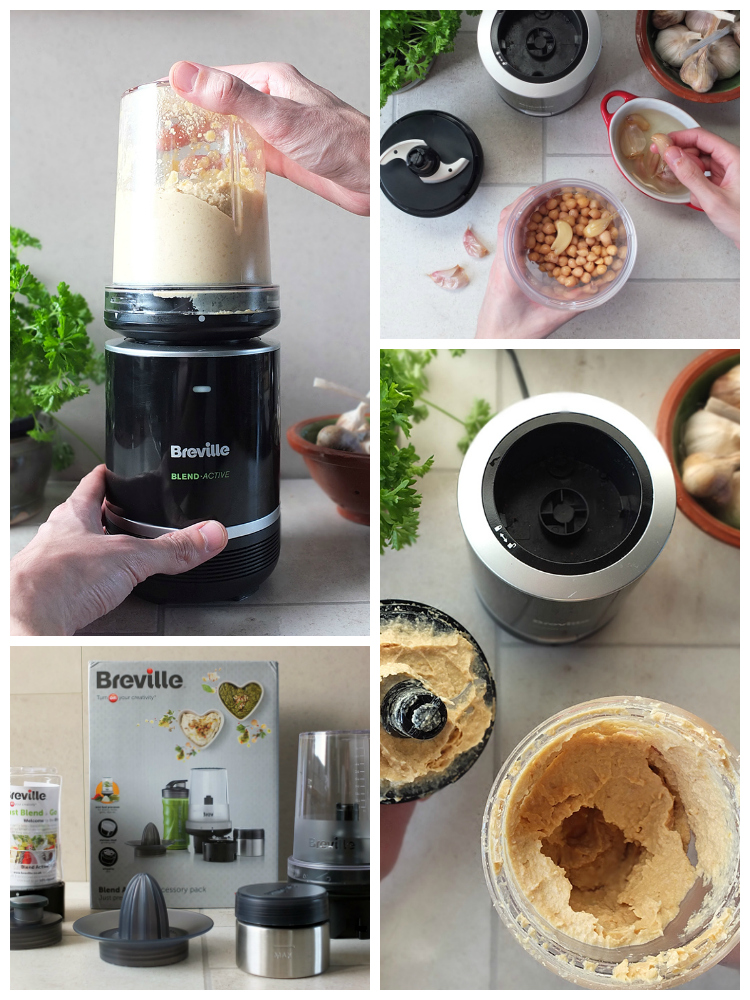 I've been making my own hummus now for years, and I've worked with several different appliances to try and attain that super creamy result that I like. A hand blender works fine, but it's a bit messy and takes awhile to get the right consistency, while a huge blender is a faff of constant scraping down the sides to force the chickpeas to the bottom of the bowl.
The latest addition to my kitchen arsenal is the Breville Blend Active Accessory Pack that goes with my Breville Blend Active Personal Blender; a blender I've been using for nearly a year now. Featuring a mini food processor, perfect for quickly chopping onions, herbs, garlic, and such it also whips up dips in no time. It's also got a stainless steel grinding mill for grinding nuts and seeds, whole spices and even coffee beans, a whipping disc for making perfect creamy milkshakes in seconds. It also includes a citrus juicer.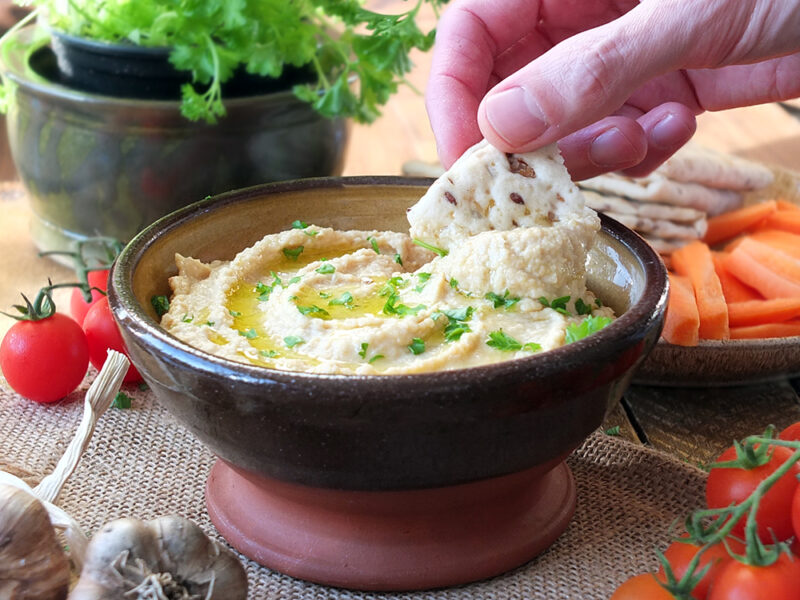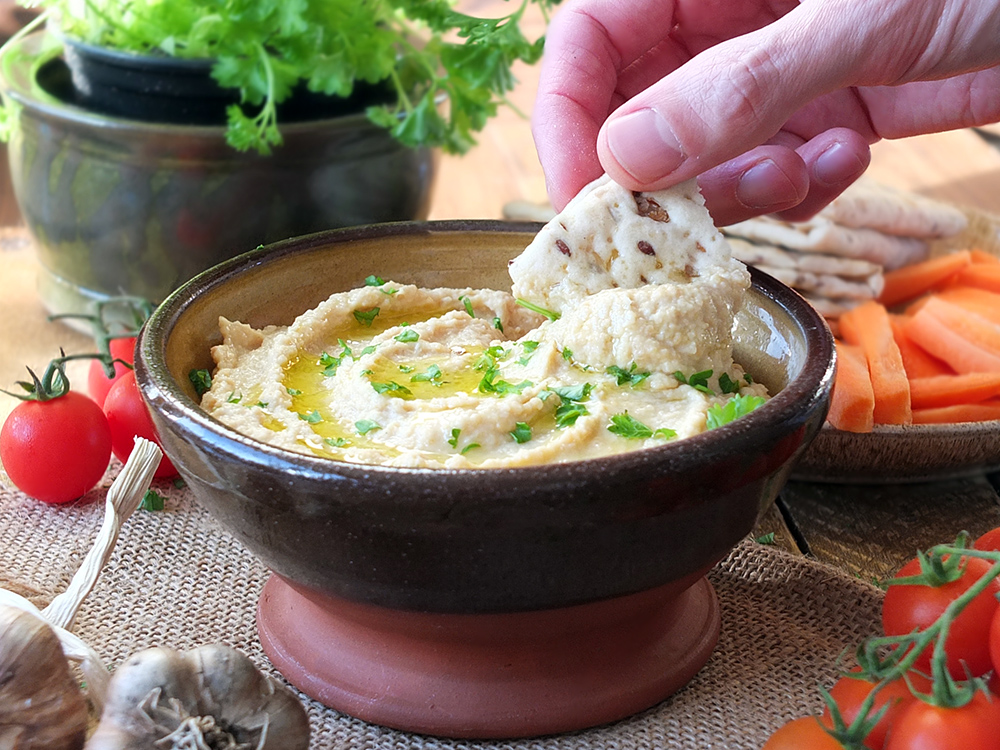 I was quite impressed with how quickly the 450 ml mini food processor turned whole chickpeas into hummus. I only had to scrape down the sides once, as gravity pulls everything downwards for you. Since the blender blade is detachable, it's really easy to transfer the hummus to a serving bowl too, unlike large blenders where you have to try and get the hummus out that's stuck under the blades. Easy peasy hummus, and so delicious too!
All in all, I'm quite impressed with this accessory pack (and the fact most of it is dishwasher safe for easy clean-up!). The recipe booklet that comes with the pack includes recipes for crepes, cake mix, pesto, tapenade and more. I'm looking forward to experimenting!
My super creamy roasted garlic hummus recipe will keep for up to five days, covered, in the refrigerator. It's perfect for quick lunches, or a mid-afternoon snack. You might also like my black bean and hemp brownie protein shake recipe, made in my Breville Active Blend™ Personal Blender.
For more recipe inspiration, visit Breville's recipe site www.turnonyourcreativity.com and follow them on Facebook and Twitter.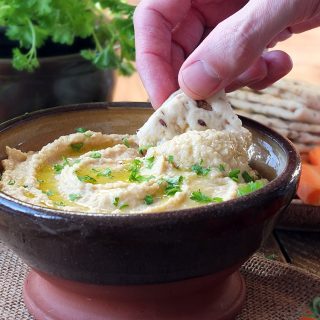 Super Creamy Roasted Garlic Hummus
An entire bulb of garlic roasted in olive oil is the star of this delicious, creamy hummus recipe. Serve with flatbread and crudites.
Print
Rate
Affiliate Links
This recipe card may contain affiliate ingredient and equipment links. As an Amazon Associate I earn from qualifying purchases.
Instructions
Preheat oven to 180 C/ 160 C fan/ 350 F.

Place separated, unpeeled garlic cloves into a small, lidded, oven-proof dish. Cover in olive oil and roast in the centre of the oven for 20 minutes.

Remove the dish from the oven and leave to cool, with the lid on, for an hour.

Drain and rinse the chickpeas well, removing any skins that might have separated. Place the chickpeas into the Breville mini food processor bowl.

Squeeze the cooled roasted garlic into the Breville mini food processor bowl and add the tahini, olive oil, sea salt, white pepper, lemon juice and a tablespoonful of water.

Blend until creamy. You will need to scrape down the sides once or twice and blend again to get a uniform consistency.

Add more water if needed.

Garnish with chopped parsley and an extra drizzle of olive oil. Serve with flatbread and vegetable crudites.
Notes
Food waste prevention tip #1: use the olive oil you've roasted the garlic cloves in to make the hummus and to drizzle over the top. It also makes a lovely garlic-infused oil to brush on bruschetta or to dip bread into. Don't throw it out! Food waste prevention tip #2: leftovers will keep, covered, for up to five days in the refrigerator.
[amazon_link asins='B00YCATE9C,B01NBBR4DT,B002E2N8CE,B0013G6DJC,B0013G36ZQ,B00017028M,B00UHALK84,B005AQCL2E' template='ProductCarousel' store='elizskitcdiar-21′ marketplace='UK' link_id='f6ee8819-13c6-11e8-a09d-69d8cd11953c']
PIN THIS CREAMY ROASTED GARLIC HUMMUS RECIPE FOR LATER!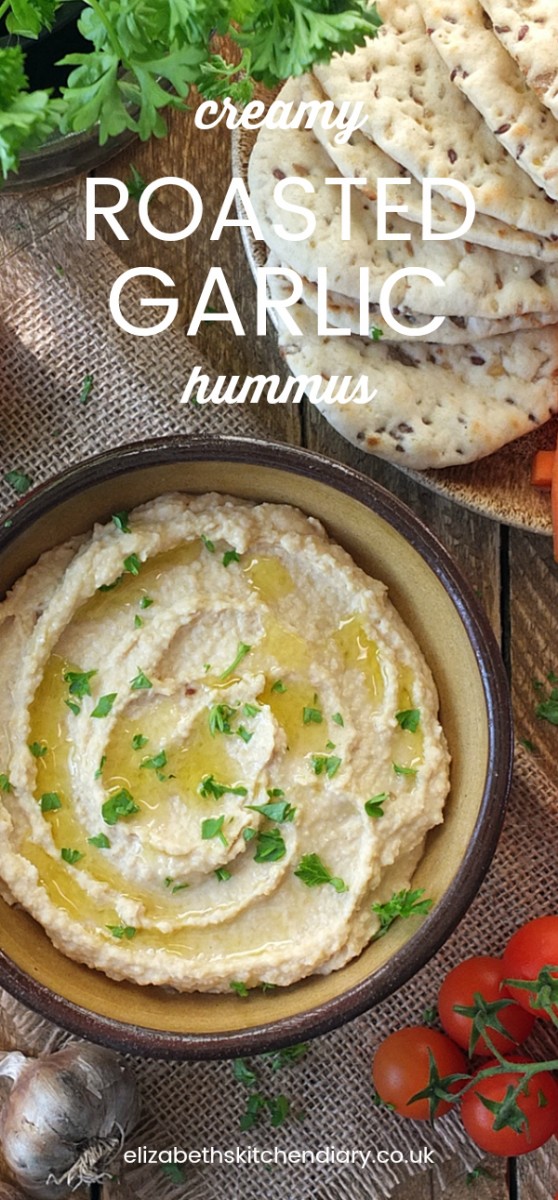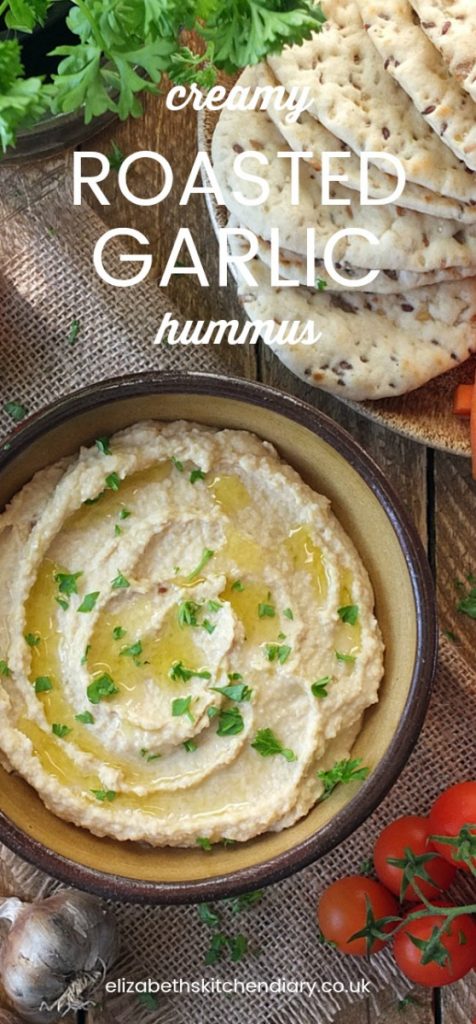 [color-box]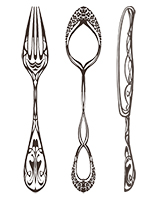 Have you made this recipe?
Take a photo and tag @tangoraindrop or use the hashtag #elizabethskitchendiary and share on Instagram and Twitter. It would make my day to see your creations!
[/color-box]
This is a sponsored recipe post in collaboration with Breville. Thank you for supporting the brands who make it possible for me to do what I love: mess up my kitchen and share recipe stories.