A lower carb option in collaboration with Zyliss.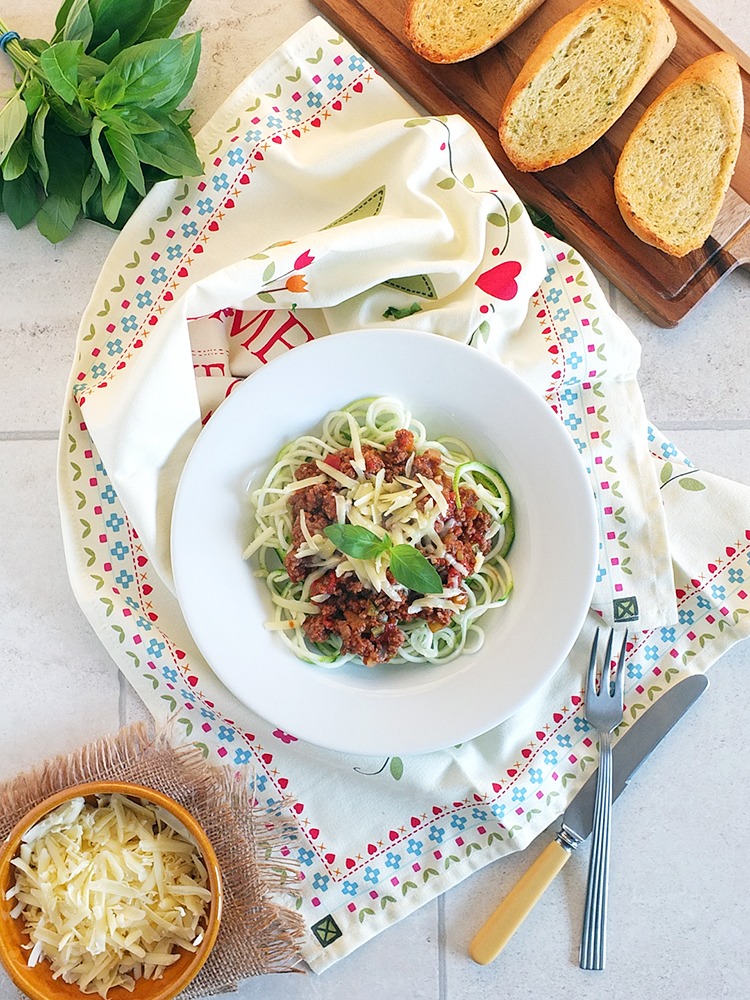 Now that it's officially Autumn I find that my desire to exercise diminishes and my desire to consume copious carbohydrates increases. Total hibernation mode. This does not bode well for fitting into my jeans, but hey ho, it's a cycle I go through, and come the New Year after the Christmas indulgences I tend to snap back into a healthier routine with renewed energy and vigour.
You may have been noticing a spate of high carb recipes on the blog lately. Gone is the desire for light summer salads and I embrace the warming, filling option of pure comfort food. Here I want to share with you a lower carb option that I enjoy without feeling like I'm missing out on anything.
Spiralized courgettes, aka courgetti in the UK, or zoodles in North America, are a fairly new thing to me. I learned about them last Autumn at the Shetland Food Fair when raw foodie Heather Moncrieff did a (non) cookery demonstration in the main hall. I taste tested her creation – raw courgetti with pesto – and was converted!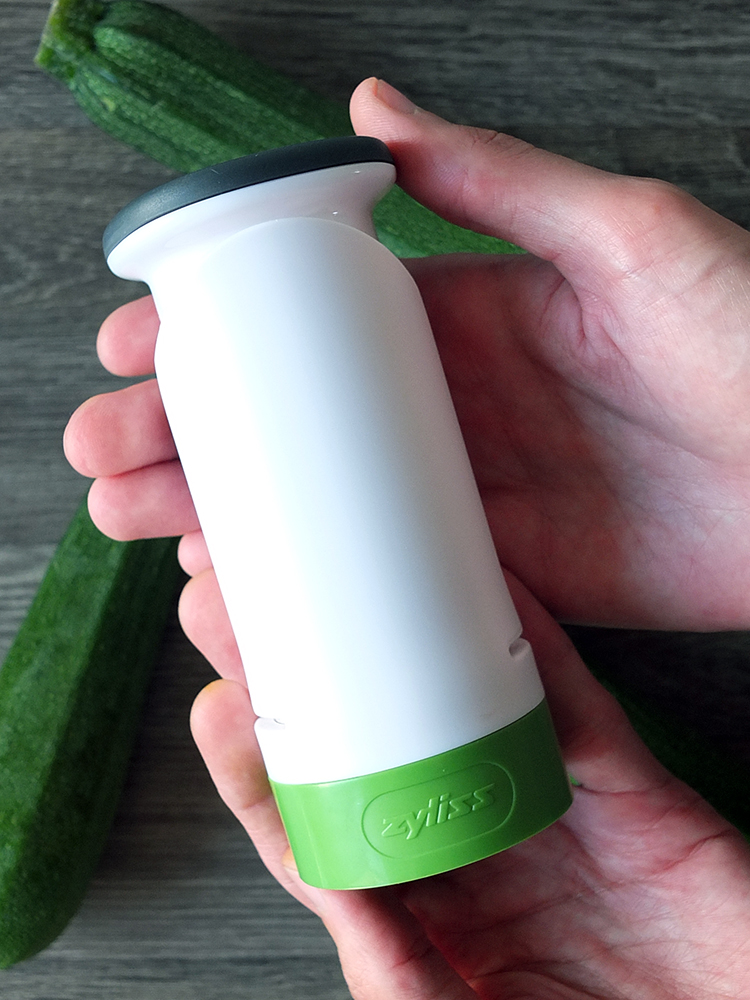 Since then I've tried out a few spiralizers. I have a small kitchen with very limited storage space, so this one – the Zyliss Spiralizer – is ideal for me. It's small enough to fit in a kitchen drawer, it's super easy to clean and it's got two settings – ribbons and spaghetti spirals.
Best of all, there's no waste. You simply cut off the ends of your courgette, cut it in half, pop it in the tube and twist the unique food pusher (burning calories with elbow power!), and out comes perfectly formed courgetti!
The reversible blade (in the green section) is far away from fingertips too, something anyone who has spiralized their fingertips will appreciate (I may have done this on another model spiralizer!).
Watch the video above to see just how easy it is!
Now, the big question – do you cook your courgetti, or do you leave it raw? Personally, I prefer to leave my courgetti raw, especially in this bolognese recipe as I feel the heat from the sauce warms up the courgetti sufficiently to take away that 'raw' feeling but without compromising the spiral structure.
Some folk, however, prefer it to be cooked. You can gently saute the spirals in a pan with a little oil, or simply place your courgetti in a colander and pour over a freshly boiled kettle of water.
Some people like to peel their courgettes first too, but I like to leave mine unpeeled as I like the green colouring.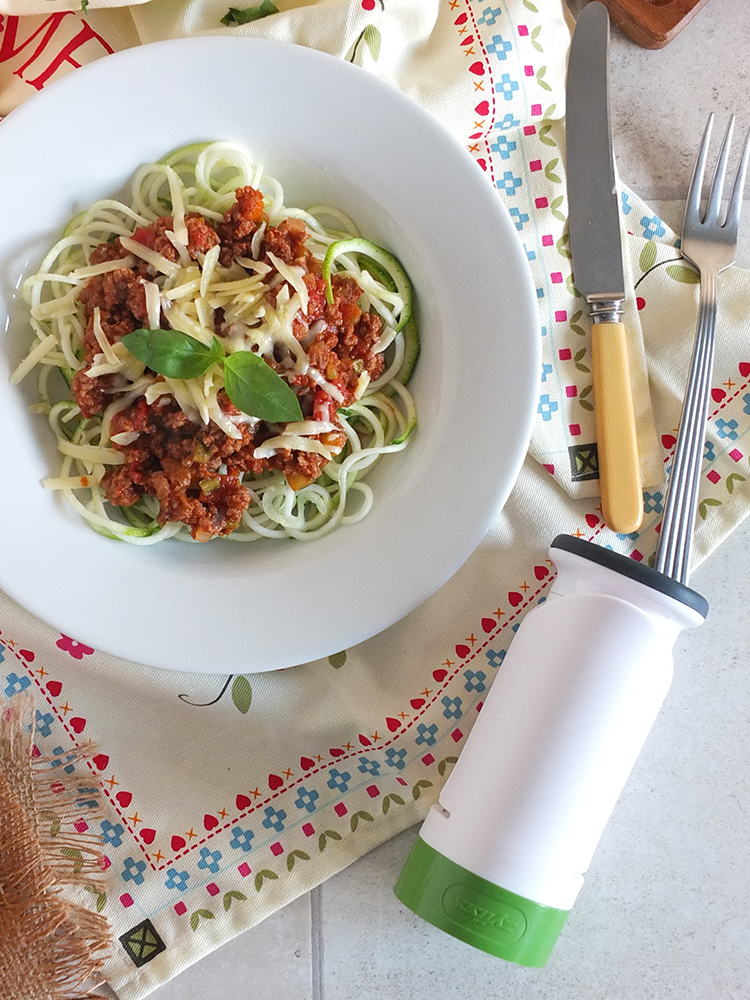 My bolognese sauce is made from local steak mince from the butchers and there is plenty of veg hiding in it, chopped up fine enough that the kids don't complain (Ok, if I'm to be honest, they eat their bolognese sauce with pasta – the courgetti is for me!). Saying that, my husband taste tested it and he honestly preferred the raw courgetti over the regular pasta!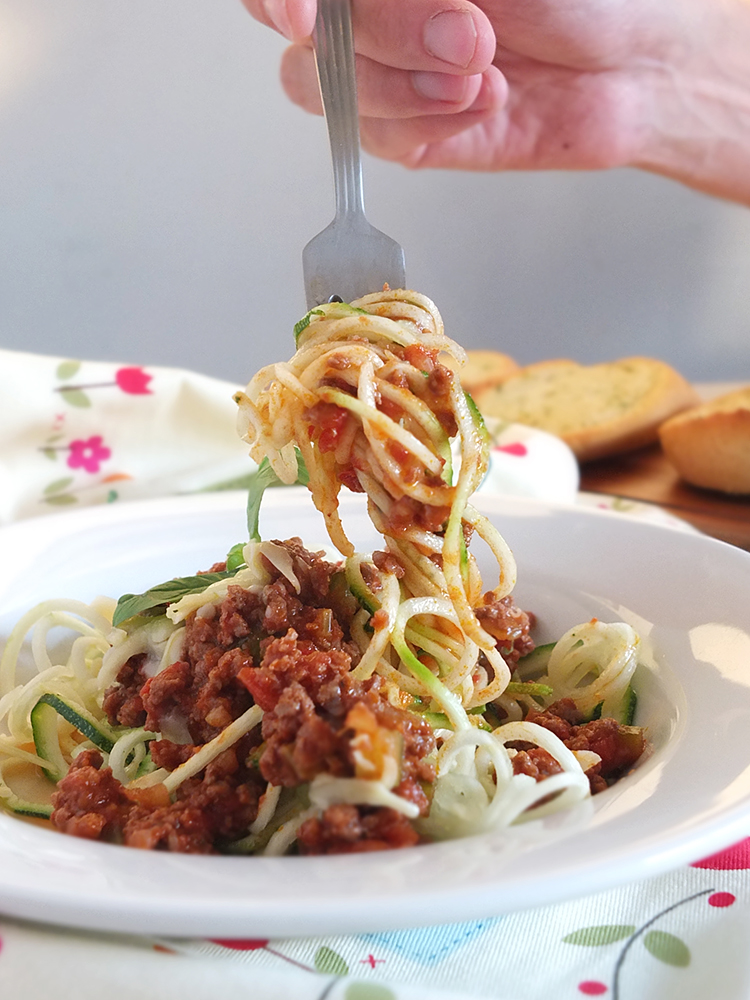 All in all it's a pretty satisfying meal with significantly lower calories than if you opted for pasta. That means you can reserve those calorie credits for a slice of cake for dessert, right? 🙂
How do you like your courgetti? Let me know in the comments!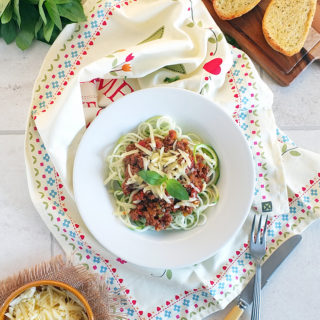 Courgetti Bolognese
A lower carb option without compromising on taste.
Print
Rate
Affiliate Links
This recipe card may contain affiliate ingredient and equipment links. As an Amazon Associate I earn from qualifying purchases.
Instructions
Heat oil in a large saucepan over a medium heat.

Add the onions, garlic, celery, carrot and courgette and cook for five minutes, stirring occasionally, until the vegetables begin to soften.

Add the steak mince and fry, stirring frequently, until the mince is browned all over. Season well to taste.

Add the tomato puree, tinned tomatoes, Worcestershire sauce and beef stock. Reduce the heat and leave to simmer with the lid off, for approximately 15 minutes, or until the sauce is thick and reduced. Stir in the herbs.

Spiralize your courgettes. You can serve them raw or place them into a colander and pour over a kettle of boiling water. This will take away the 'raw' taste without compromising their structure.

Divide the courgette between four plates, top with a spoonful of bolognese and sprinkle with cheese, if desired. Serve immediately.
Environmental Information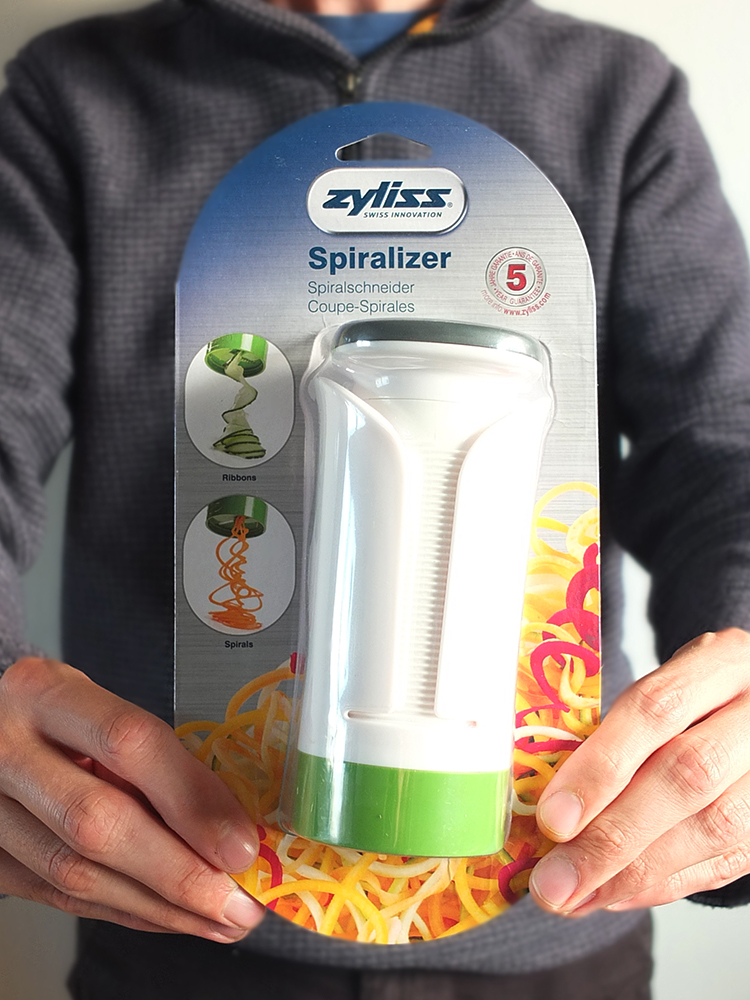 The Zyliss Spiralizer retails for £12 and it can be found on their online shop, through Amazon, and in many homeware shops up and down the country.
You can also find them on Facebook, Twitter and Instagram.
OTHER COURGETTI RECIPES YOU MIGHT LIKE
10 Minute Honey, Chilli & Prawn Zoodles by Celery & Cupcakes
Tuna 'Meatballs' with Courgetti, Spaghetti & Tomato Sauce from Family, Friends, Food
15 Minute Prawn & Basil Pesto Courgetti/Zoodles from My Food Happiness
Clams & Samphire with Garlic & Chilli Courgetti by Natural Kitchen Adventures
Courgetti with Coconut Milk & Sun-dried Tomatoes by Recipes from a Pantry
Spiralized Vegetable Noodles with Smoked Tofu & Spiced Peanut Sauce by Supergolden Bakes
Roasted Corn, Sweet Potato Noodle and Avocado Salad with Toasted Buckwheat Dukka
Honey-Harrisa Greens with Black Bean Pasta by Kellie's Food to Glow
This is a paid, commissioned recipe in collaboration with Zyliss. Thank you for supporting the brands who make it possible for me to do what I love: mess up my kitchen and share recipe stories.
[color-box]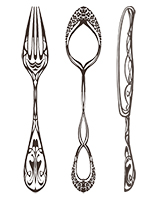 Have you made this recipe?
Take a photo and tag @tangoraindrop or use the hashtag #elizabethskitchendiary and share on Instagram and Twitter. It would make my day to see your creations!
[/color-box]