aka how to salvage a failed attempt at making chocolate hazelnut spread.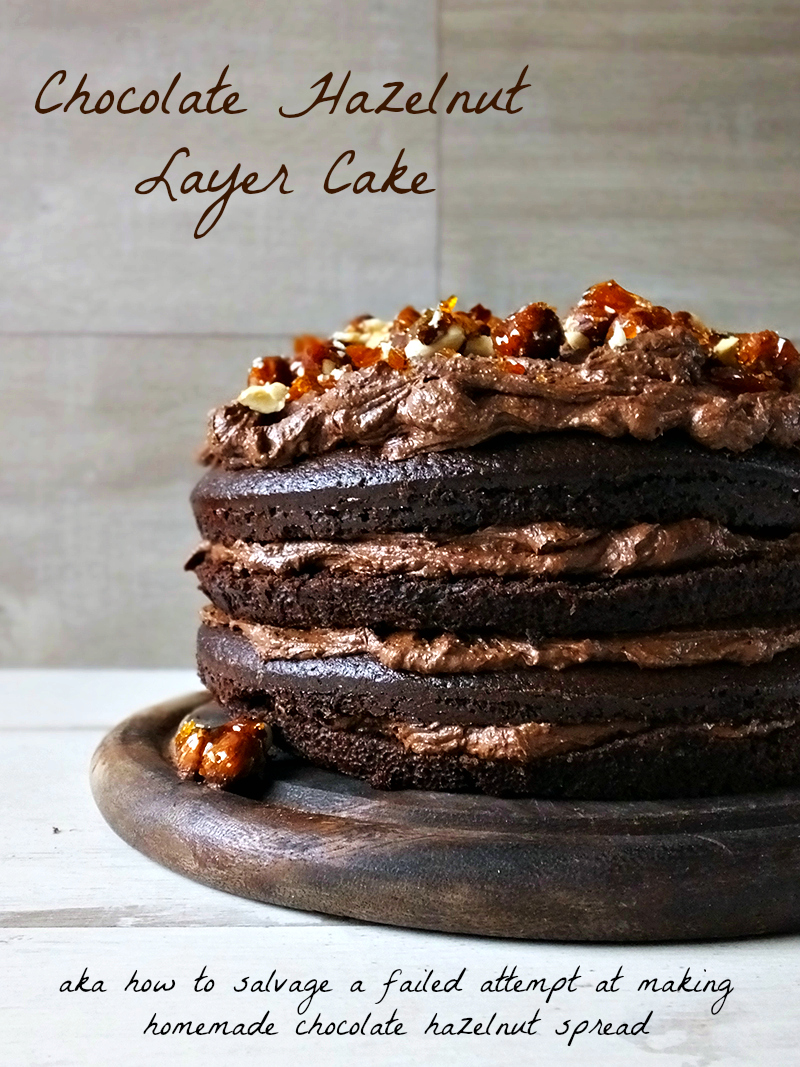 I like experimenting in my kitchen, I really do. Sometimes (quite a lot of the time, if I am to be honest!) it doesn't quite go according to plan.
I had a notion to make some homemade chocolate hazelnut spread recently. Ok, if I'm being completely honest, I had a notion to make some chocolate hazelnut chocolates filling. I wanted to make home made Nutella and fill some dark chocolates made in my super-awesome silicone Day of the Dead Chocolate Mould
from Lekue.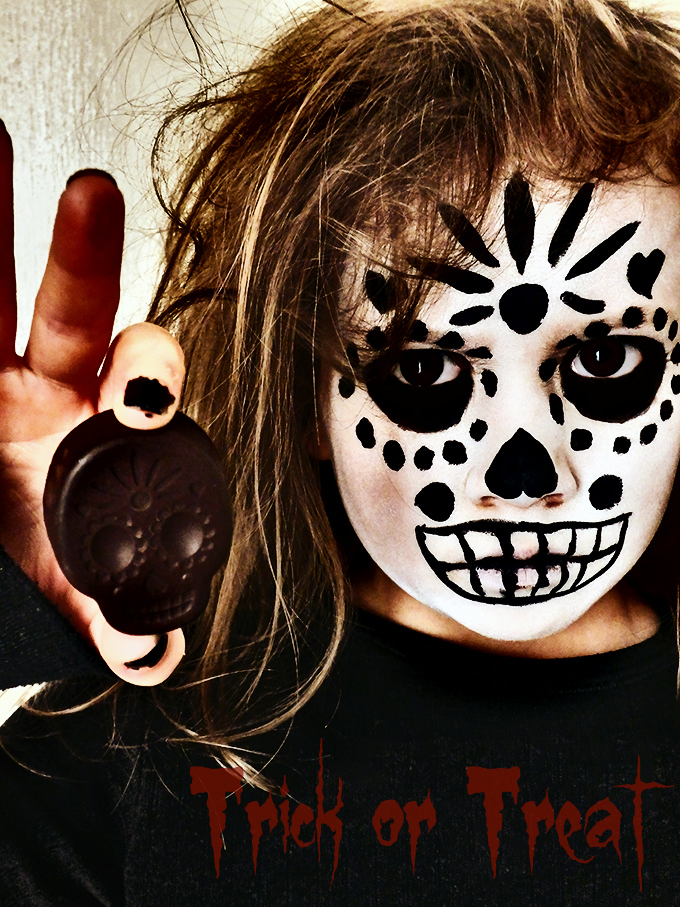 I'd agreed to do a cookery demonstration at a big event coming up, and I was going to impress the audience with my home made chocolate hazelnut spread making skills and then offer everyone a Halloween chocolate filled with the delightful creamy mixture.
The thing is, I'd never tried to make chocolate hazelnut spread before. I'd seen loads of recipes on the internet, so I figured it couldn't be that hard, right?
Wrong.
The first recipe I tried said that if I had a high speed power blender (which I do!) I could simply add the broken up pieces of dark chocolate to the creamed toasted nut mixture. I did so. The mixture got really, really smokin' hot, and was resembling nothing like Nutella. It was dry, and crumbly, and when taste tested – it was burnt. Burnt chocolate. Blergh. The whole lot ended up in the bin as it was utterly inedible.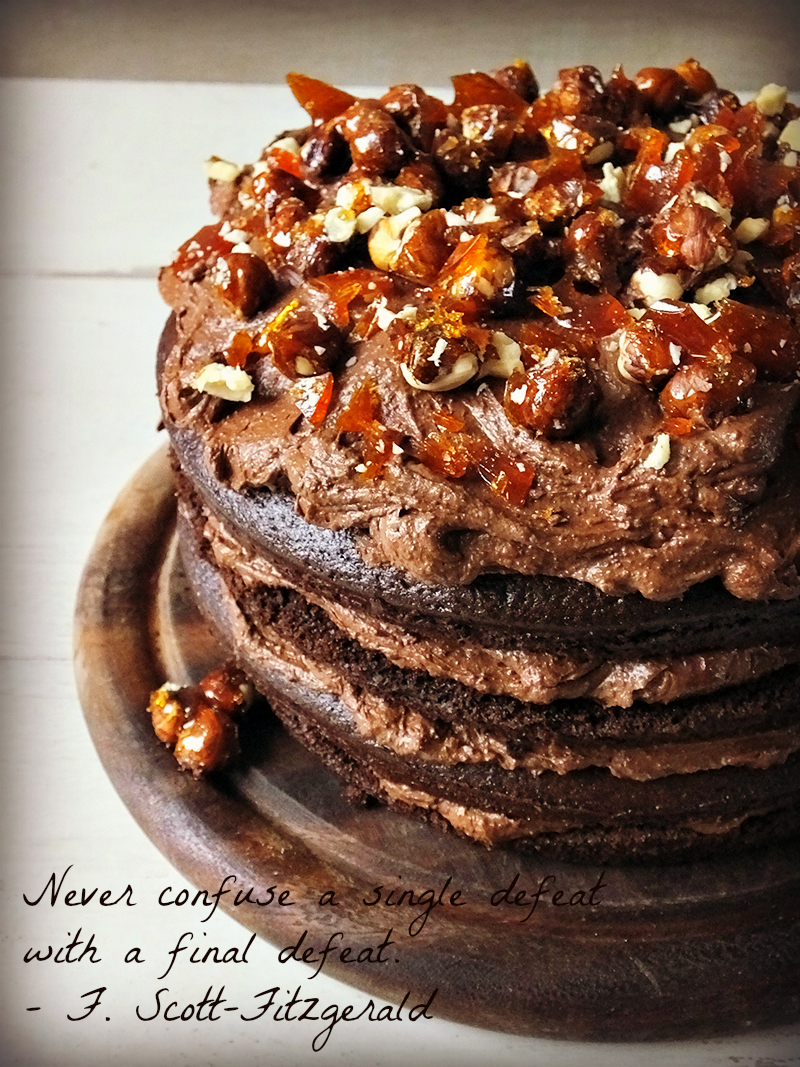 I left it a few days and then tried slightly adapted another recipe. That recipe called for milk chocolate, but I only had dark chocolate on hand. 85% cocoa solids dark chocolate. Proper, bitter, fair trade dark chocolate.
I used that, and all was going well. I toasted my hazelnuts, rubbed off their crispy skins with a tea towel, blended, pulverised and added the dark chocolate (melted over a pan of barely simmering water first, this time!), and added it to the creamed nuts (which still weren't creamy, per se, more paste-like than anything).
The recipe said the mixture would be liquid, but would solidify when it reached room temperature. An hour later it was still liquid, and me, being the most impatient person in the world, popped it into the fridge for ten minutes.
It hardened! At this point I was thinking I might actually have succeeded. I spread a bit of the home made Nutella onto some freshly baked banana bread (yum!) and spooned the rest into two small empty Nutella jars and left them on the counter top.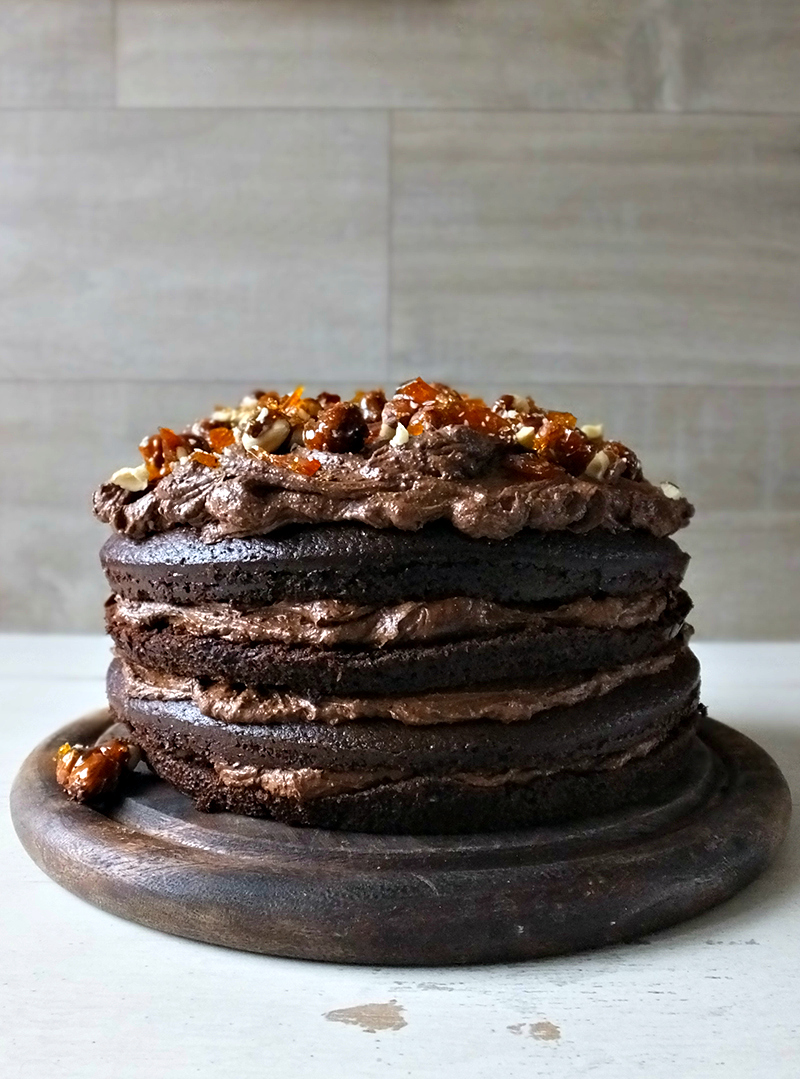 Come the following day the chocolate hazelnut spread was rock solid. Ok, not rock solid, more like fudge-solid. You could slice it, but there was no way this stuff was going to spread. It was also too bitter. The kids wouldn't eat it. Even me, with my love of all things dark chocolate, thought it was just too much.
I left those jars sitting on the counter top for several days, glaring at them and the waste of nearly £10's worth of ingredients – hazelnuts are expensive!
I also backed out of demonstrating at the local event. I'm really quite a shy person. I don't take selfies, I don't even like my photograph being taken let alone standing up in front of a crowd and talking to them. When I was studying for my Open University degree I had to do an oral presentation of my research findings in front of my fellow students. I'd worked myself up into such a state worrying about doing this that I was on the cusp of giving up studying, forgetting about the degree and just going home. Worrying about doing this demonstration was causing me a great deal of anxiety. I couldn't do it. This, my dear readers, is why I will never, ever appear on The Great British Bake Off despite my husband and friends trying to encourage me to apply.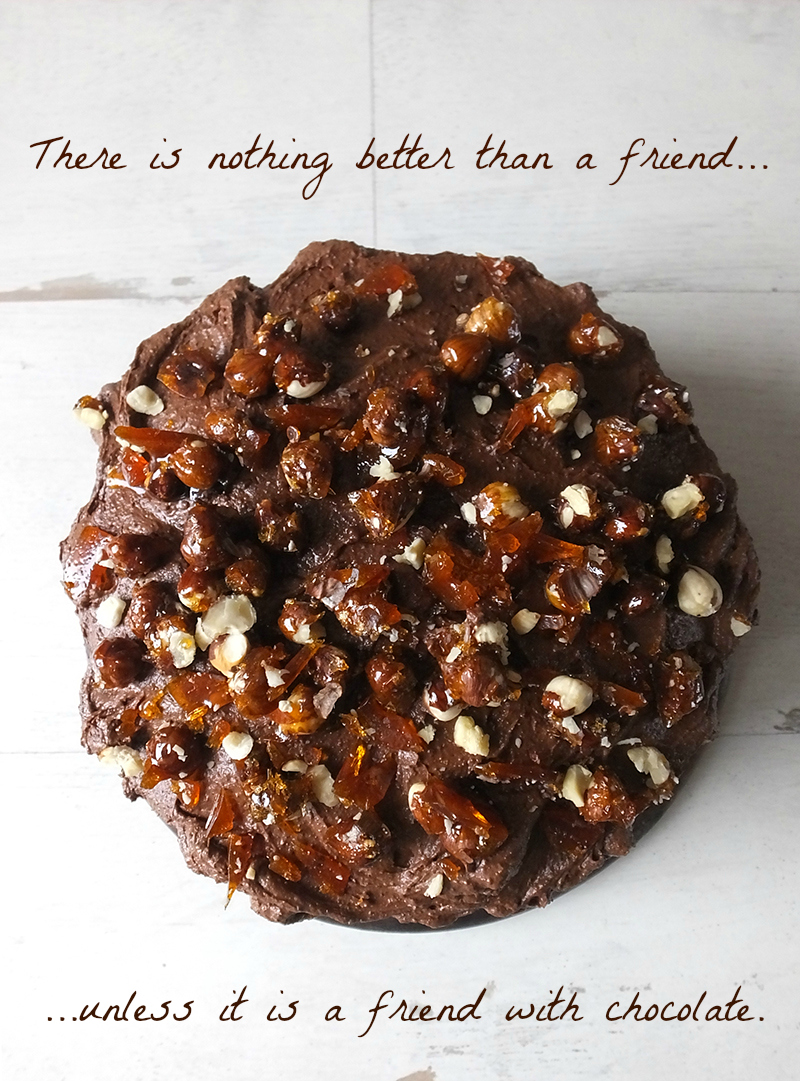 So, back to the failed chocolate hazelnut spread. It was bugging me, sitting there in the corner of the kitchen, and I was suddenly struck with an idea – why not plonk a whole bunch of butter and icing sugar in it and turn it into frosting?
Success!
I baked my trusty chocolate cake recipe, filled the layers with the new incredibly light and fluffy chocolate hazelnut frosting and decorated the top with some hazelnut brittle using a technique I'd been taught at a cookery class in Paris recently.
Now I'm feeling rather smug and less like a complete baking failure – and there's cake. Chocolate cake during Chocolate Week. Chocolate cake scoffed in my pjs while watching the first episode in series two of The Returned
(the French version). Win.
Have you tried to make homemade Nutella? Did you succeed?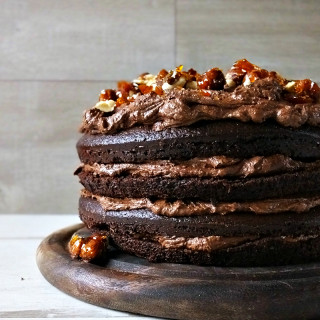 Chocolate Hazelnut Layer Cake
A failed attempt at making homemade Nutella is transformed into an indulgent chocolate cake!
Print
Rate
Ingredients
Affiliate Links
This recipe card may contain affiliate ingredient and equipment links. As an Amazon Associate I earn from qualifying purchases.
Instructions
For the failed chocolate hazelnut spread
Preheat your oven to 180 C /150 C fan and spread the hazelnuts out on a single layer on a large baking tray.

Roast for 12 minutes, shaking occasionally, until the skins turn crispy and start falling off.

Place the warm hazelnuts on a clean tea towel, fold the towel over and rub the hazelnuts vigorously. Most of the skins will fall off. Try and remove as much of the skin as you can, and leave the hazelnuts to cool.

Place the hazelnuts into the jug of a high speed blender and slowly blend for 5-8 minutes until the nuts start to turn into a creamy paste.

Break the chocolate into a heat proof bowl suspended over a pan of barely simmering water, and leave to melt, stirring occasionally.

Add the coconut oil, maple syrup, cocoa powder, vanilla and salt to the hazelnuts and blend to combine.

Pour in the melted, cooled, chocolate and blend until smooth. You can, at this stage, pour the mixture through a sieve to remove any pieces of hazelnut to make a smoother mixture.

Cover with cling film and leave overnight to solidify.
For the chocolate cake
Preheat your oven to 190 C/ 170 C fan and grease and line two 8 inch cake tins.

Sift the flour, sugars and bicarbonate of soda together in a large bowl.

Place the water, cocoa powder and butter together in a small saucepan over a medium heat and stir until the butter has melted. Do not boil. Remove from the heat and add the vanilla.

Add the vinegar to the milk to curdle it, and add the milk, the eggs and the melted chocolate mixture to the dry ingredients. Stir well to combine.

Spoon into the prepared tins and bake for 25-30 minutes, or until the cake is springy to touch and coming away from the sides of the tin. A skewer, inserted, will come out clean. Transfer to a wire rack to cool completely.
For the hazelnut brittle
Heat the sugar in a non-stick pan over a medium heat, stirring constantly in small slow circles with the handle of a wooden spoon or a chopstick.

When the sugar has melted and begins to turn brown, add the hazelnuts and stir well.

Pour the mixture out on a silicone baking mat and leave to harden.
For the chocolate hazelnut frosting
Spoon the failed chocolate hazelnut spread into a food processor and add the butter (cubed) and icing sugar.

Process until thoroughly combined, adding 3 or 4 tablespoons of milk to make a soft consistency.
To assemble
Slice each of the cakes horizontally in half. Place the bottom layer on your cake stand and spread with 1/4 of the chocolate hazelnut frosting.

Repeat with the remaining layers, finishing with a nice thick layer of chocolate hazelnut frosting.

Break the hazelnut brittle into pieces and sprinkle over the top of the cake.

Serve!
Environmental Information
LINKING UP WITH A FEW FOOD BLOGGING CHALLENGES
No Waste Food Challenge guest hosted by Veggie Desserts
We Should Cocoa by Tin & Thyme and guest hosted by It's Not Easy Being Greedy (theme: USA – my tenuous USA link is that this cake is absolutely huge and calorific, like a lot of USA portions?)
Recipe of the Week by A Mummy Too
Simply Eggcellent by Belleau Kitchen
Cake Club by Kerry Cooks
SOME HOMEMADE NUTELLA RECIPES THAT ACTUALLY WORK
Homemade Chocolate Nut Butter by Tinned Tomatoes
Chocolate Almond Butter by Rough Measures (she uses this in her Chocolate Almond Swirl Buns recipe)
How to Make Homemade Nutella by Kerry Cooks
INSPIRATION TO SALVAGE FAILED RECIPES
How to save a cake that's sunk in the middle by Utterly Scrummy
If you want to be kept up to date on my recipes, occasional craft tutorials, adventure stories and giveaways then please subscribe to my weekly newsletter; it gets sent out every Monday morning if there is new content. Your email address won't be passed on to anyone, you will never be spammed and you are free to unsubscribe at any time, no questions asked. Make sure you confirm your subscription or you won't receive the newsletter – if it hasn't arrived check your junk mail folder.
[wysija_form id="1″]
Elizabeth's Kitchen Diary uses the Froothie Optimum 9400 blender, and the Froothie Optimum 600 slow juicer to make her juices, soups and smoothies. These are affiliate links, meaning if you buy a blender or juicer through them we will earn a small commission. This is not a paid post and all thoughts and opinions are our own. This post may also contain Amazon affiliate links, which means if you click through and make any purchase – anything at all – via Amazon we will get a small commission and you will be helping to support our family. Thank you! xx