A barbecue recipe in collaboration with Simply Beef & Lamb.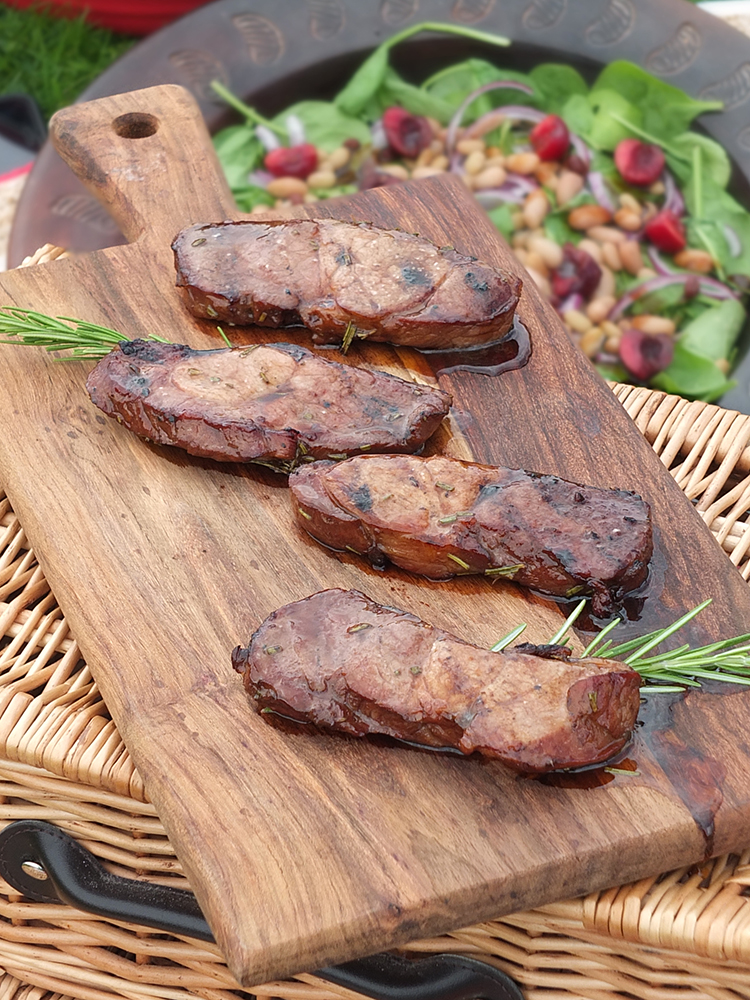 Last Autumn my husband took the notion that he'd like to go trout fishing next summer. So, for Christmas, I bought him a starter loch trout rod kit from our local fishing tackle shop. Come March I bought him a fishing license so he's now allowed to fish in the 80 or so lochs in Shetland that are seeded, annually, with trout.
We just had to wait for the weather.
Last weekend provided us with a perfect opportunity to test out the new fishing rod. The wind died down, the sun came out and the fish… well they were there at least, we could see them feeding. An outdoor BBQ/picnic was required.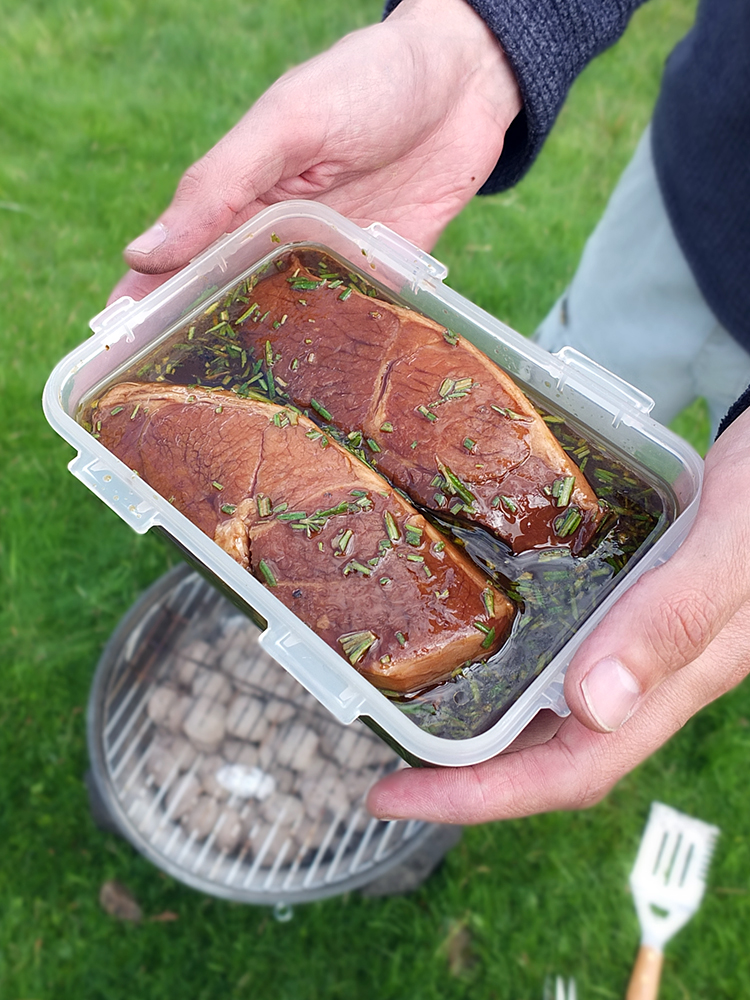 On the menu (just in case trout weren't caught), were some gorgeous barbeque lamb leg steaks with a herb marinade. Super easy to prep you simply mix the four ingredients, season with salt and pepper and pour over some steaks. I popped mine into a small plastic tub and popped them into the chill box to marinade until the barbeque got going.
This summer, Simply Beef & Lamb is asking everyone to set a new standard to British BBQs and make sure every flame grilled meal is delicious and special. British BBQs tend to be uninspiring compared to the al fresco dining seen in other countries and we tend to offer the same food at each event (sausage rolls, burgers and potato salad, anyone?). I've teamed up with Simply Beef & Lamb to help break this habit and encourage Brits to '#RaiseTheSteaks' and become masters of the BBQ, having pride in and confidence cooking with lamb steaks.
Lamb steaks are delicious cuts of meat and while they are truly simple to cook on the BBQ, they can transform the occasion from average to impressive.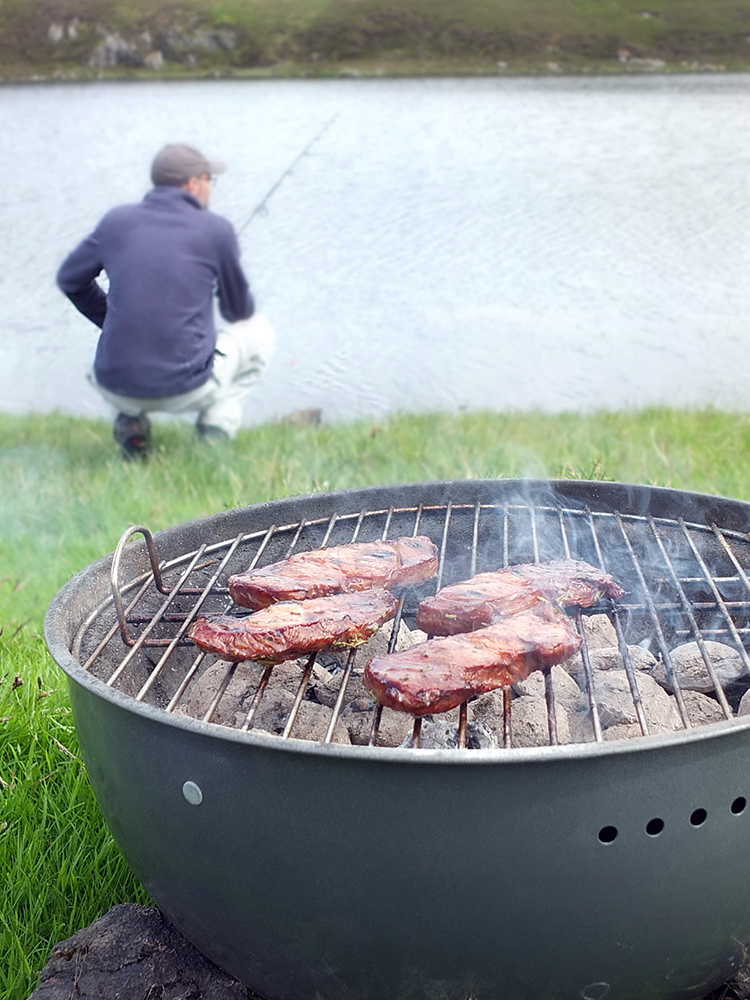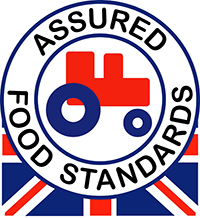 As customers, we want to be sure we are buying farm assured quality meat, and we can be sure of this if we look out for the Red Tractor logo on packs in supermarkets. All lamb carrying the Red Tractor logo can be traced back to the farms the livestock came from and we can be assured that the farmers and suppliers who produce lamb for the scheme meet comprehensive standards covering hygiene, safety, environmental protection and animal welfare at every stage from farm to fork.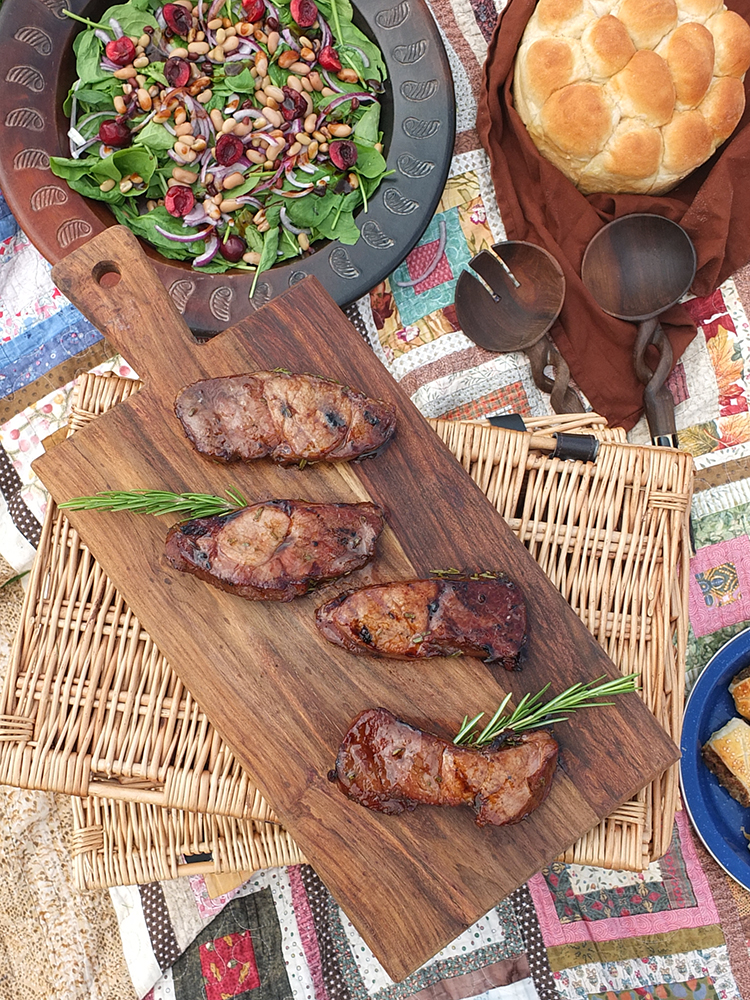 So yes, back to the gorgeous lamb recipe! This recipe really was something amazing – tender and flavoursome and it paired really well with a simple fresh cherry and spinach salad with some mixed beans, red onion and a simple balsamic vinegar dressing.
It went down really well sitting on a picnic blanket on the banks of the fishing loch, sun streaming down, Arctic terns and Oystercatcher birds flying above us. Proper summer. It's here!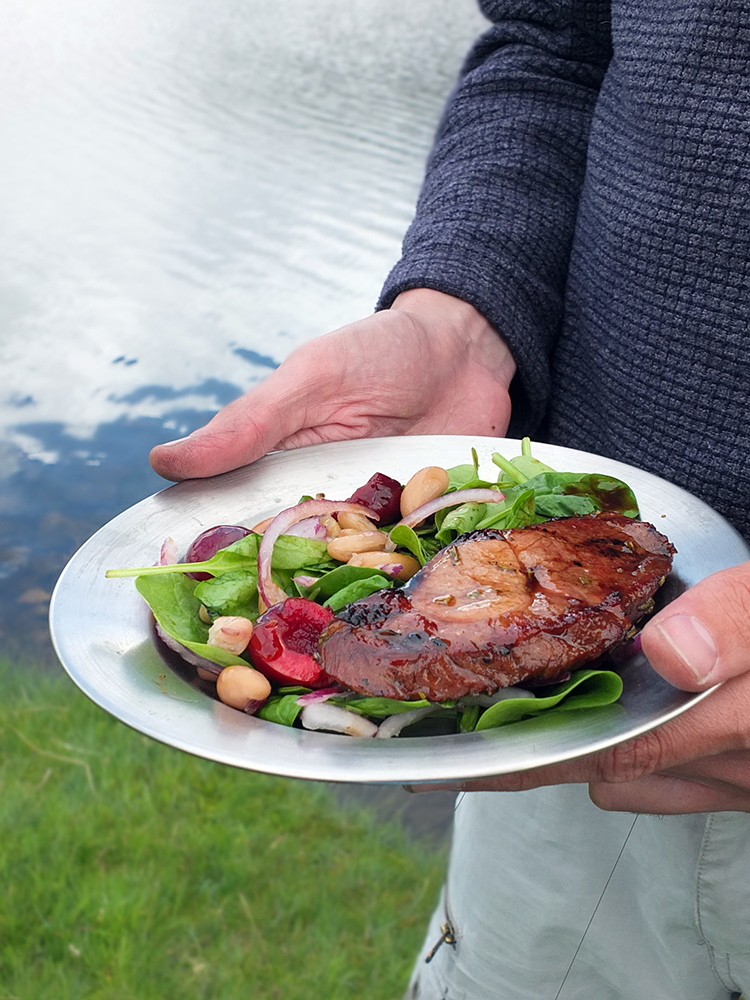 For more BBQ recipe inspiration visit the Simply Beef and Lamb website and follow them on Twitter, Facebook and Instagram.
What will you be cooking on your barbeque this season? Will it be lamb? Share your barbecue lamb steak creations using the hashtag #RaiseTheSteaks!
ps. In case you were wondering, no trout were caught. Better luck next time!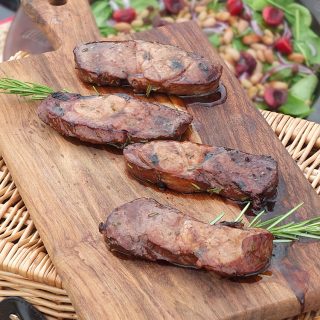 BBQ Lamb Leg Steaks in a Herb Marinade
This barbeque recipe is super quick and easy to prep and easy to transport to a picnic/bbq site. It's also packed full of flavour!
Print
Rate
Affiliate Links
This recipe card may contain affiliate ingredient and equipment links. As an Amazon Associate I earn from qualifying purchases.
Instructions
Place the lamb leg steaks in a non-metallic dish.

Combine the marinade ingredients together and pour over the lamb leg steaks, making sure they are covered in the liquid.

Cover the dish and leave to marinade in the fridge for 15-20 minutes.

Cook the steaks on a prepared barbecue or preheated moderate grill for 6-8 minutes on each side, or until any meat juices run clear. A digital thermometer will read 71 C when the meat is cooked.

Transfer the cooked steaks to a warm plate and leave to rest a few minutes.

Serve wtih a fresh cherry and bean salad made with mixed beans, cherries, finely sliced red onions, baby spinach leaves and a light dressing.
OTHER LAMB RECIPES YOU MIGHT LIKE
Quick & Easy BBQ Lamb Skewers
BBQ Lamb Leg Steaks with Harissa & Mint
15-Minute One-Pan Lamb & Quinoa Midweek Supper
Street Food: Brazilian-Style Lamb Kibe
Chilean-inspired Lamb Burgers with Pebre & Marraqueta Buns
Brazilian-inspired Lamb Feijoada with Mango Salsa
Slow Cooker Lamb Chilli with Pasilla Peppers
Argentine-inspired Lamb Chops with Chimichurri
Lamb Casserole with Ale
Pistachio & Orange Crusted Mini Roast
Mediterranean-inspired BBQ Koftas, Couscous Salad & Baharat Yogurt Dip
Slow-cooked Shetland Lamb Casserole with Creamy Herbed Polenta
Pastitsio – Greek Macaroni Pie
Moroccan-inspired Slow-cooked Lamb
WIN A £200 NAPOLEAN BBQ GRILL
Red Tractor Summer BBQ Competition
This is a sponsored post for Simply Beef & Lamb, although all thoughts and opinions expressed are our own. Thank you for supporting the brands who make it possible for me to do what I love: mess up my kitchen and share recipe stories.
[color-box]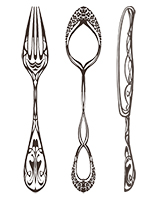 Have you made this recipe?
Take a photo and tag @tangoraindrop or use the hashtag #elizabethskitchendiary and share on Instagram and Twitter. It would make my day to see your creations!
[/color-box]