The Great Oven Ban Challenge (Day 5) in collaboration with Home Spares.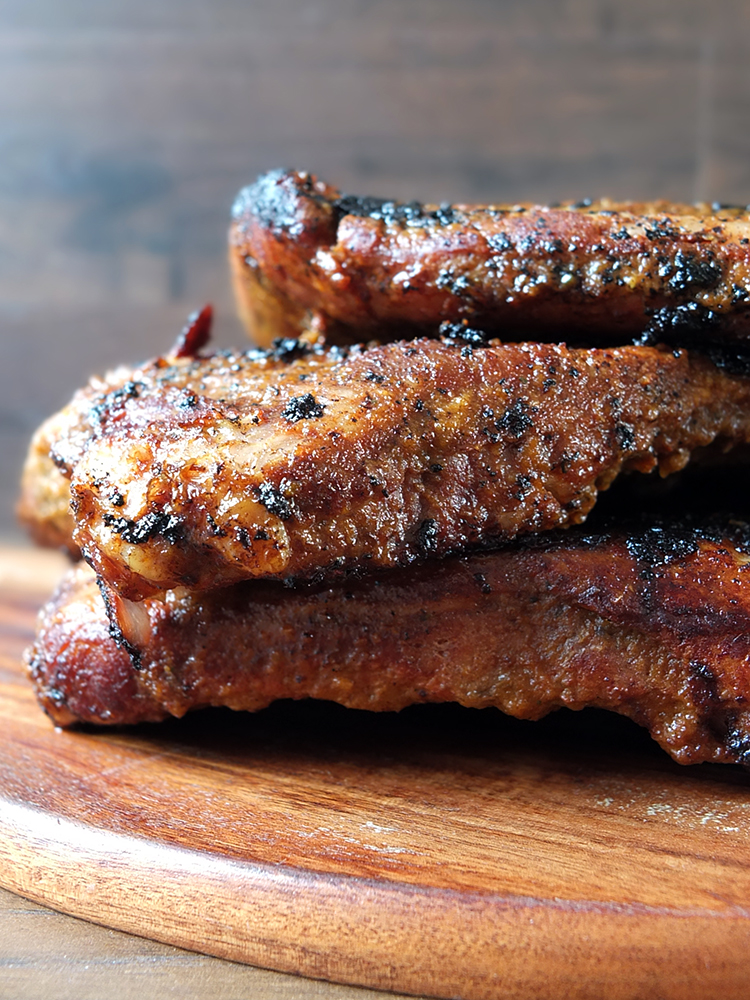 There's something really satisfying with going into your local butchers and having the butcher know your name. I don't go into town very often, but when I do I usually combine several errands into one trip to save on fuel (I live a half hour drive from town).
One such trip happened earlier this week where I had been invited to meet the lovely Marian Armitage, author of Shetland Food & Cooking for an early morning coffee and a chat about all things food. For me, being on time means being ten minutes early, and on this occasion I arrived a good twenty minutes early – the cafe wasn't even open yet, so I popped over to a nearby DIY shop to see if, just perhaps, they might have some of last season's floorboard samples available.
You see, I live in rented accommodation and my landlord has no intentions of re-doing our outdated and quite literally falling apart kitchen any time soon. My food photography secret – floorboard samples set up in the one window in my house that allows enough natural daylight in. Smoke and mirrors, dear readers.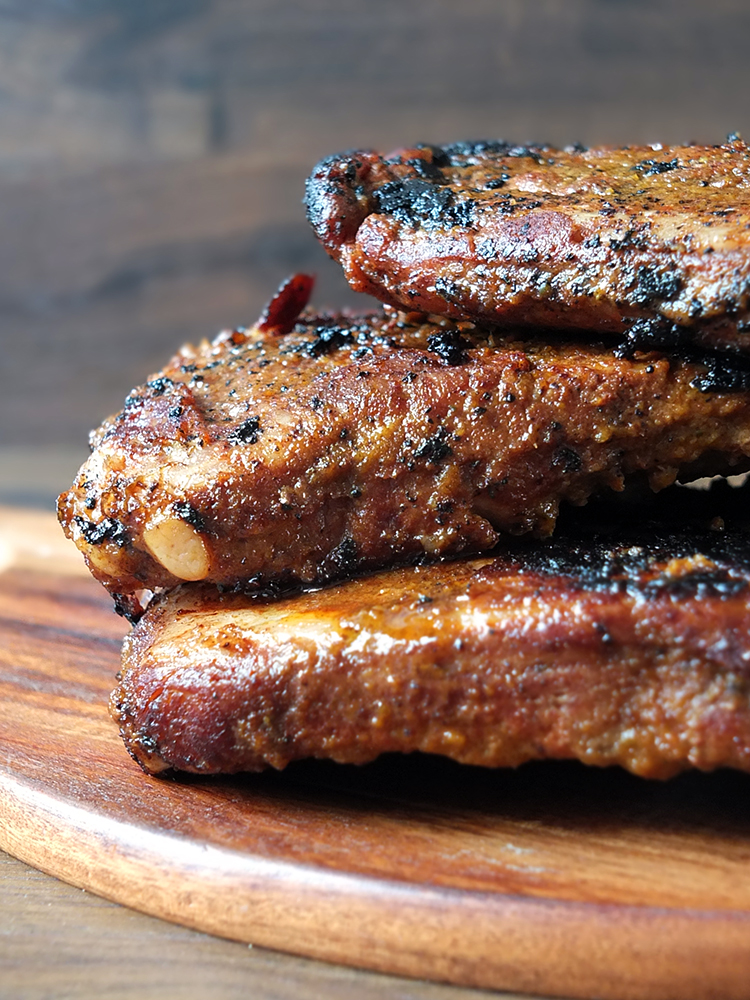 As luck should have it, a young shop assistant had just that moment finished swapping over the new season floorboard samples, and there were 39 of last seasons samples heading for the skip. True story! I am now the proud owner of 39 new wooden food photography backdrops!
That took a whole 7 minutes. So, on the way back to the cafe I popped into the butchers where I had previously ordered two racks of pork ribs to try out my Severin Sous Vide machine. It all felt rather Beauty & the Beast (you know, the Disney version where she sings as she strolls through the village in the morning – Bonjour! Bonjour!).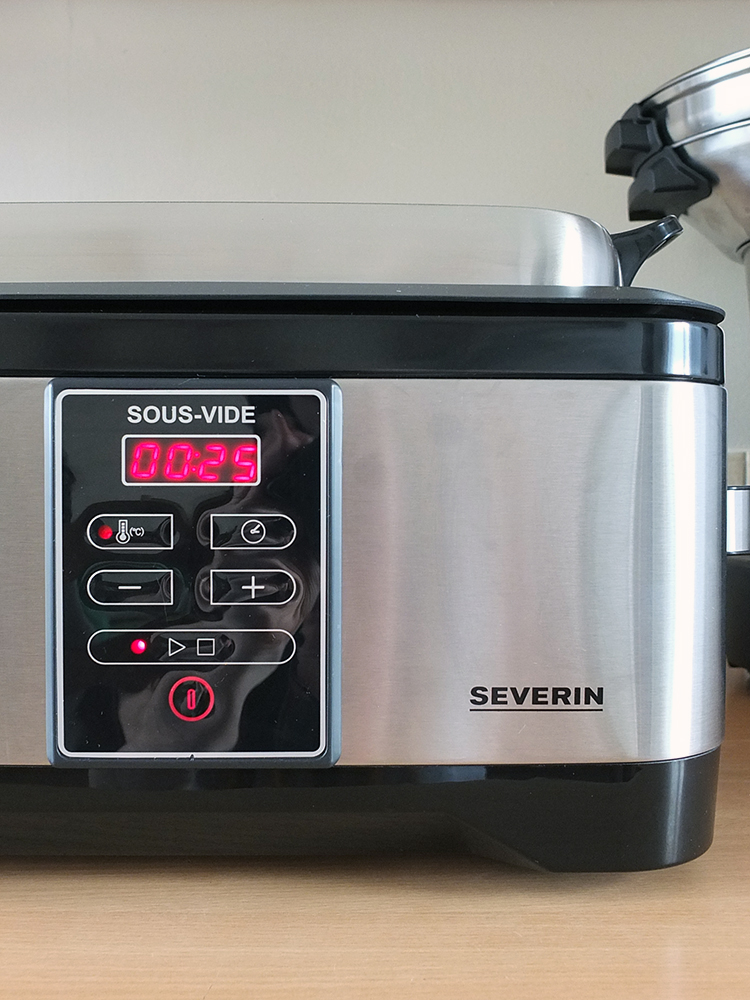 What is a sous vide, you might ask?
Well, the term is French for 'under vacuum'. It's a method of cooking where food is vacuum sealed in bags and placed into a low temperature controlled water bath for long periods, ensuring even cooking throughout without drying the outside of food like you would get in an oven. Sealing the food in bags is supposed to keep in the aroma and juices of the ingredients without any loss in nutrients.
So I put it to the test with the 48 hour BBQ ribs recipe that Home Spares had sent in a recipe booklet, since this was my first time ever trying out the machine.
The sous vide was very easy to use. First, you prepare your ingredients, place them into a specific type of vacuum bag and use a vacuum sealer (not pictured) so remove the air and seal the edge. The bags (I used four – 1/2 rack of ribs in each bag) fit perfectly in the sous vide and were covered in water and I set the timer. Unfortunately the timer only goes up to 24 hours, so I had to remember the next day to reset it again.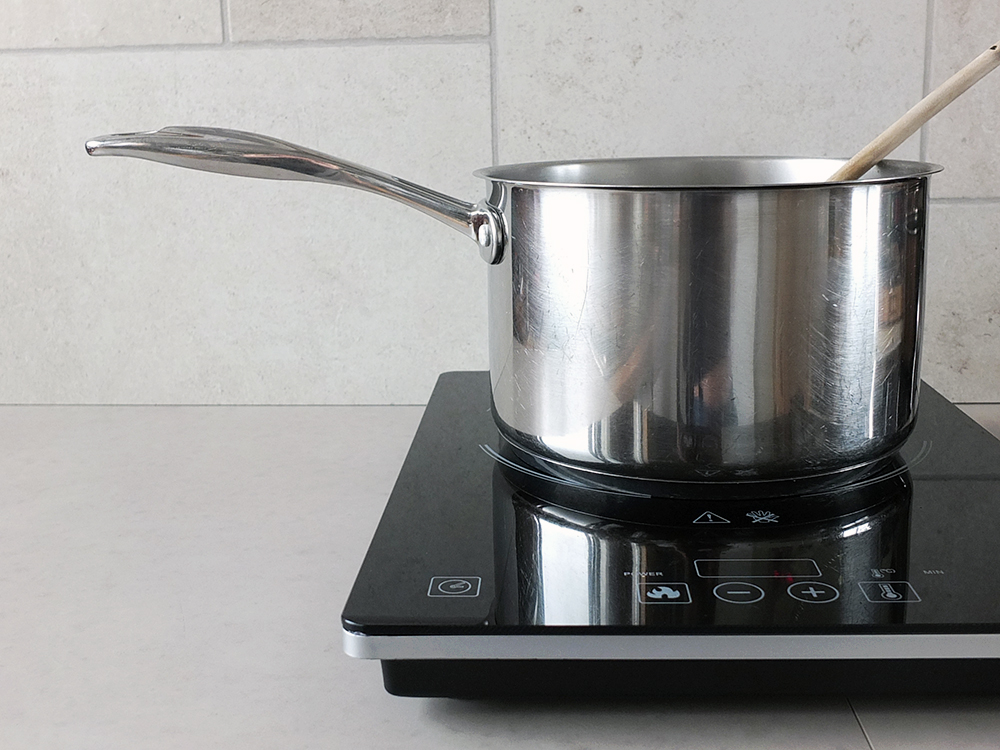 To prepare the BBQ glaze I used a Severin induction hob. Now this little hob I am really impressed with – it heats up immediately and takes up very little space. It makes a little whirring fan noise when it's on, and if you remove your pan for any reason it beeps at you to remind you that you've left the hob on and unattended. Quite handy! I think this hob might be very useful during busy festive seasons when four hobs on the cooker just aren't enough, or perhaps when glamping when you want a quick heat source and you have access to electricity but no cooking facilities.
But back to the sous vide – what do I think of it? I've been intrigued by this machine for awhile, having heard good things about them from my fellow bloggers. With this particular recipe I found that after 48 hours there was a lot of liquid lost from the pork ribs. The meat was incredibly tender and evenly cooked, yes, but I ended up pouring a lot of juices down the drain and I found the meat quite dry. The sauce recipe wasn't particularly tasty either, but it was still edible. I prefer a more smoky intense stickiness with my BBQ sauce (see my sticky brown sugar glazed pork recipe for what I mean).
Regardless, I still ate an entire half rack of ribs for my dinner after work, hurriedly photographed in the late evening before they got cold. Just ribs. No, no not just ribs – ribs and gin. A good healthy nutritious meal there with all the best food groups: meat and alcohol (and a vitamin C packed wedge of lime!). Ha!
It's an expensive way to cook – the Severin sous vide from Home Spares will set you back £129.99, and then you need the sous vide bag sealer (£69.99) and the special bags too (£12.99 for 50). Still, I'm looking forward to experimenting some more with this machine. I think it's got a lot of possibility. Watch this space.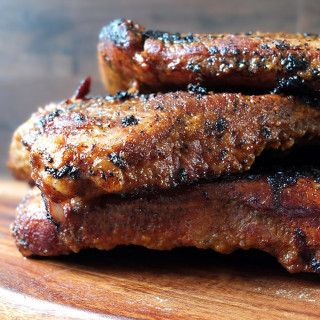 48 Hour BBQ Ribs
A mild, sweet BBQ sauce recipe served over pork rib racks cooked for 48 hours in a sous vide.
Print
Rate
Total Time:
2
days
15
minutes
Instructions
for the ribs
Fill and preheat the cooker to 143F/61.5C.

Mix together the paprika, sugar, salt, and pepper and rub the ribs liberally with the mixture. Put each rack into a cooking pouch and vacuum seal Submerge the pouch(es) in the water oven and cook for 48 hours
for the glaze
In a saucepan, fry the onion and garlic in a little olive oil until soft.

Add the fennel and cumin seeds and fry for a minute or two more.

Add the remaining ingredients and cook over a low heat for half an hour.

Remove from the heat and blitz (blend) the sauce with a hand-held food processor for 30 seconds. (Alternatively let it cool a little and pour into a blender jar or food processor and blend.)

Remove any pulp left in the sauce by straining through a sieve.

Return the sauce to the heat and reduce it until it is reasonably sticky.
to finish
When you're ready to eat, remove the ribs from their pouches, spoon over some of the glaze and seal in a frying pan or on the BBQ until the meat starts to blacken a little. Use the remaining glaze as a dipping sauce.
OTHER SOUS VIDE RECIPES YOU MIGHT LIKE
60 hour Sous Vide Japanese Inspired Ox Cheeks by Fuss Free Flavours
Sous Vide Duck Breasts with a Charred Orange and Cointreau Sauce by Cook Sister
36 hour Sticky Sous Vide Ribs by Munchies & Munchkins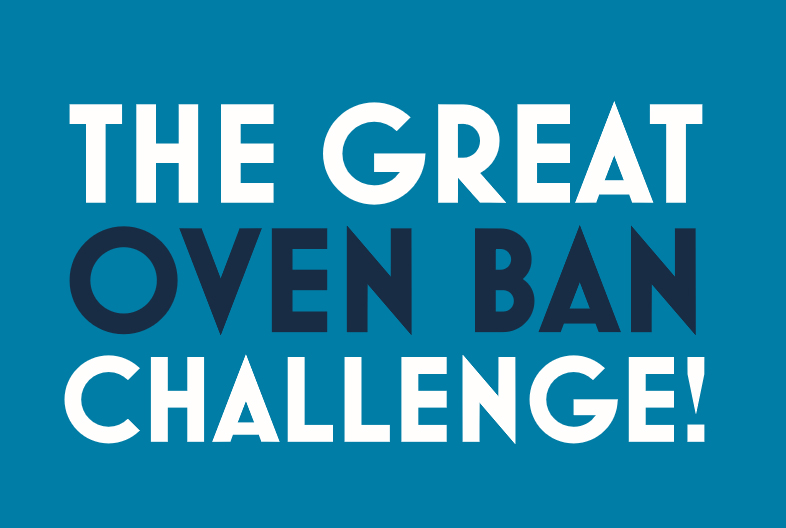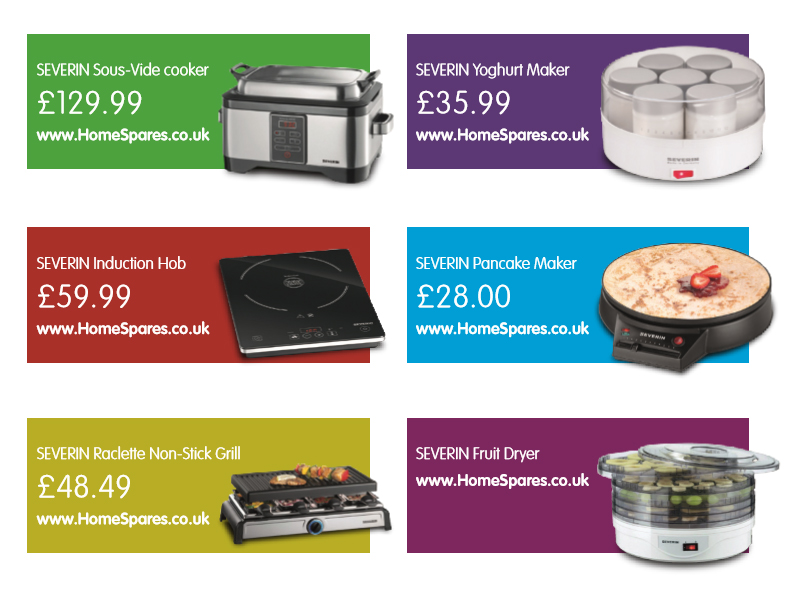 Elizabeth's Kitchen Diary was sent a selection of Severin kitchen appliances, pictured above, from Home Spares for the purposes of The Great Oven Ban Challenge to show how a few small appliances can transform your kitchen into something worthy of Masterchef. This is not a paid post and all thoughts and opinions expressed are our own.
[wysija_form id="1″]