Issue 19 of our bite-sized review series.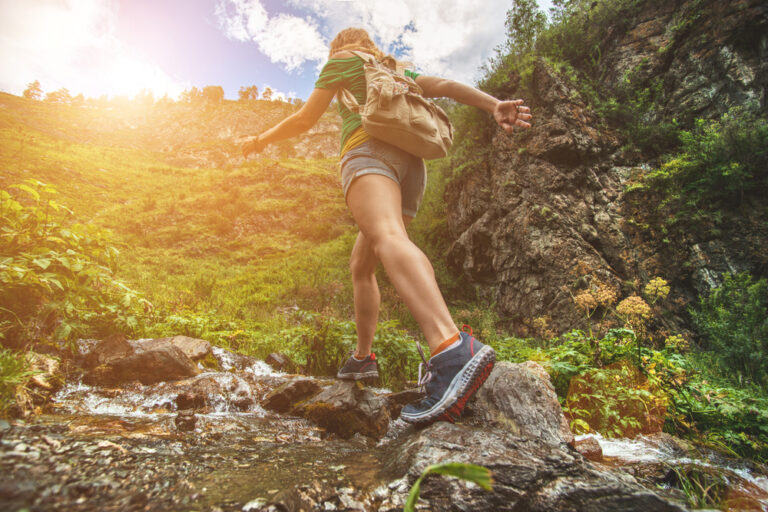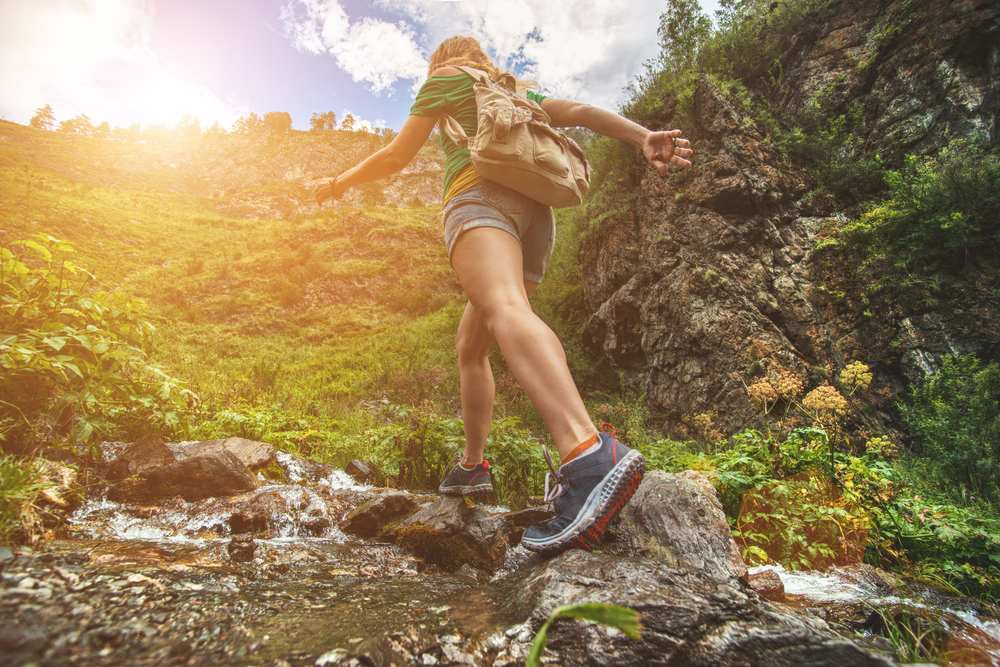 It feels like it's been a long, dark, windy winter. Every year I vow I won't let my physical fitness slide, and every year, come September/November, things start to wane and the pounds start piling on. I get fed up of this sedentary lifestyle between Christmas and New Year when my clothes stopping fitting comfortably. Then, this time of year when the light returns and the wind subsides, my enthusiasm for outdoor pursuits returns and the pounds start dropping. It's a cycle that peaks in July. This year I vow to stay on top of things!
Here is a selection of things I've been trying out and loving, fitness wise, lately. With thanks to Simply Be, Lidl and Jacqui Small for the review samples.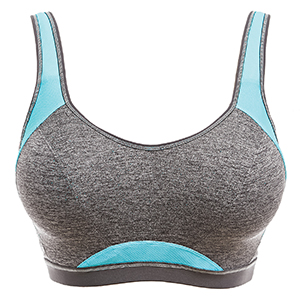 Freya Active Crop Top Sports Bra – This is the best sports bra I have ever, ever owned. For years I've been relying on undergarments which compress and squash to keep things in place while I'm jumping about like a mad thing, but this creation – well, it's a bit like a fabric version of a female contoured mediaeval body armour. It's sculpted to mould around you to keep everything firmly in place and it's oh so comfy! Made from microfibre it wicks sweat away and soft seams prevent friction. I've been using it for my home P90X3 workouts, my kettlebell conditioning camp classes and for my mountain bike rides. Wear on its own like a crop top or underneath a t-shirt as a bra.Best sports bra ever! RRP £40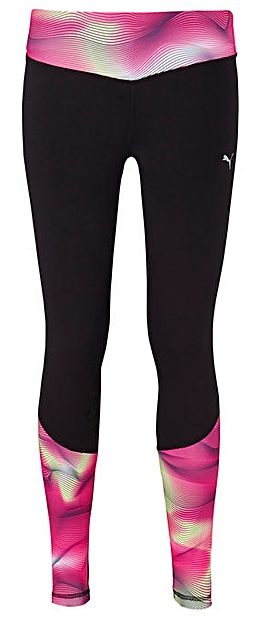 Puma Graphic Long Tight – I've treated myself to a new pair of leggings for my workouts. I don't run, so I can't vouch for these as running tights, but for my home workouts and kettlebell conditioning camp class, they're spot on. Size wise they're a big snug around my rather voluptuous posterior, but once they're on they fit like a comfy glove. Featuring dry-cell technology these tights wick moisture away, and there's a tiny little waterproof zipped pocket just above the bum the perfect size for a FitBit One. I like the little pop of bright pink colour on the legs and waistband (which is soft and doesn't dig). They're machine washable, which is handy, and they dry overnight ready to be used again for the next morning's workout. RRP £38 (currently on sale for £22) from Simply Be.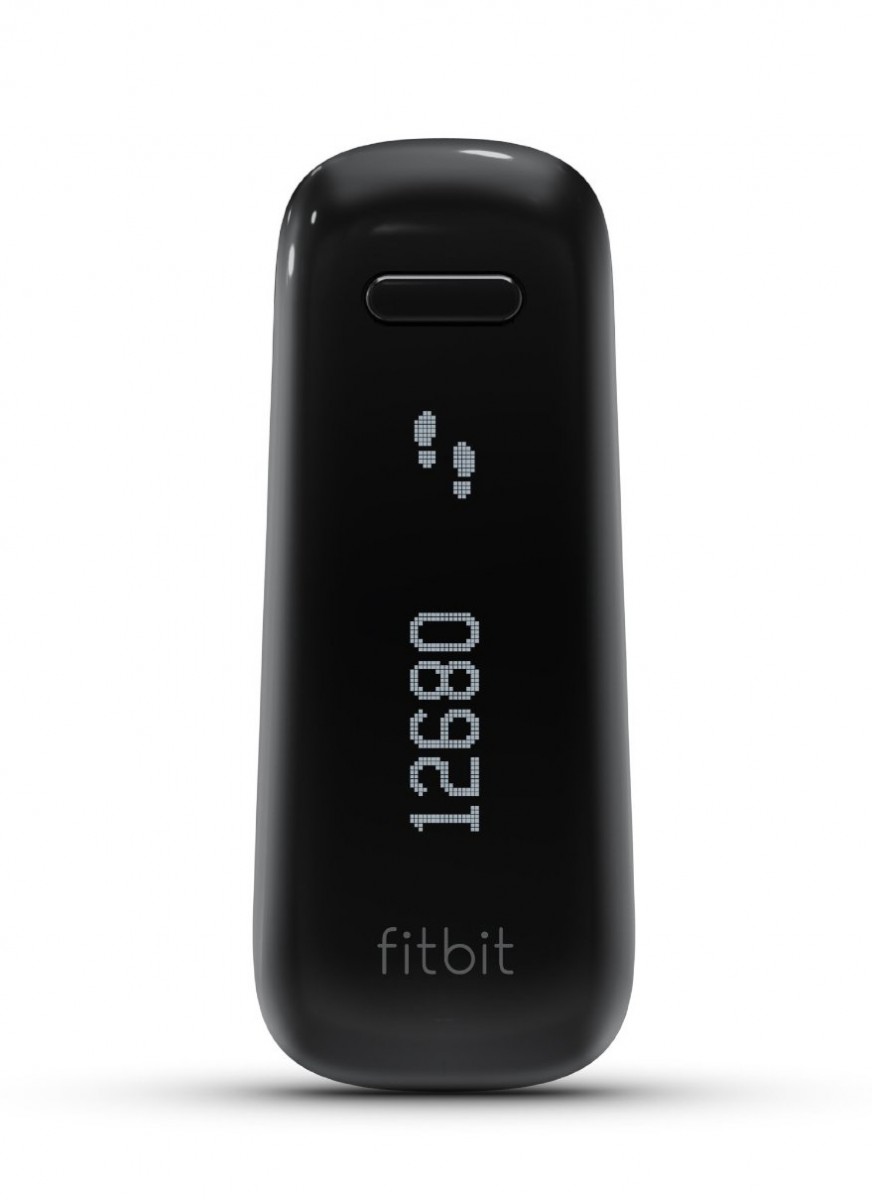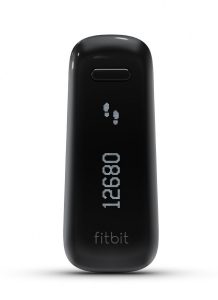 FitBit One Wireless Activity & Sleep Tracker – There are so many activity trackers these days that it can be difficult to choose which one to use. I started using my Fitbit One on the 11th of February 2015 and I honestly wouldn't want to be without it. As a blogger, I spend an extraordinary amount of time not moving. Despite being very busy every day this physical inactivity will lead to weight gain if left unchecked. My FitBit helps me track my activity and it forces me to go out for a walk, rewarding me with achievement badges for steps taken, stairs climbed and the encouragement from daily/weekly challenges with other FitBit users. It's all very motivating. Since I've owned my FitBit I've taken 8,985,284 steps, climbed 31,161 floors and walked 3,891.78 miles. Pretty cool, eh?  RRP £79.99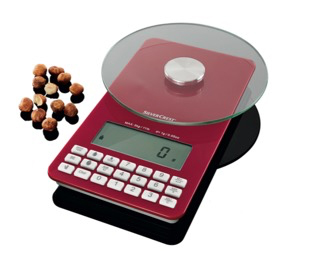 Silvercrest Kitchen Nutrition Scales – I'm a calorie counter. I admit this tactic doesn't work for everyone, but this is the only way I can stop myself from putting on weight remarkably quickly.  These multipurpose scales from Lidl, launched in January this year, not only weigh ingredients but also cleverly calculate fat, protein, carbohydrates and calories, to make meal preparation a breeze. Take it from a seasoned calorie counter – once you get into the habit of doing it it's no extra work. The memory function with these scales makes it possible to keep a record of meals eaten across the day, allowing users to review the total nutritional value of their daily intake. With over 800 foods pre-programmed and space to add 200 more, the scales make it quick and simple to assess the complete nutritional value of ingredients. Available from your nearest Lidl for £7.99 while supplies last.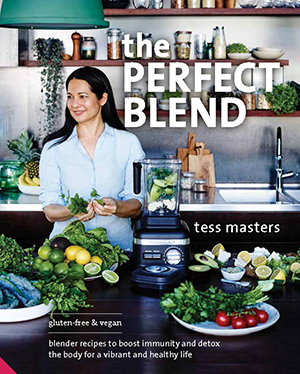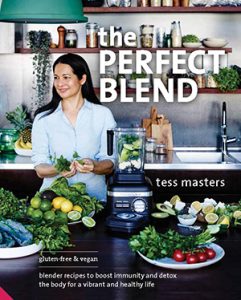 The Perfect Blend by Tess Masters – Published in January 2017 by Jacqui Small, this latest book by The Blender Girl Tess Masters features 100 gluten free and vegan blender recipes "to boost immunity and detox the body for a vibrant and healthy life". This book is divided into sections covering different health goals: gaining energy, losing weight, boosting immunity etc. I'm not going to lie, reading through this book makes me feel guilty for my food choices. Why don't I put on cashews to soak three hours before I want to eat? How come my plates aren't loaded with 16 portions of green vegetables too? Yet, this book serves up a wide variety of deliciously tempting food combinations that I really want to try when I can slow my life down enough to remember to soak those cashews. One day. Goals. RRP £16.99
FREE FITNESS APPS
I rely quite a bit on technology on my iPhone to keep track of my fitness, and so I thought I'd share with you a few apps I use on a regular, usually daily, basis.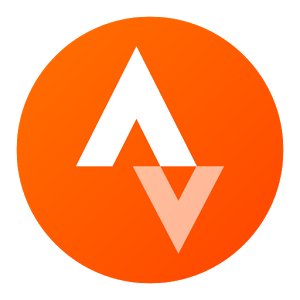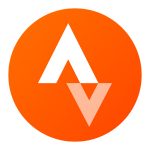 Strava – I signed up with this app almost a year ago at the recommendation of a cycling friend and I use it now to log each of my rides. I absolutely love finding out how fast I've been travelling, elevation changes, calories burned and where on the leaderboard I compare for specific road segments with other Strava users. You're rewarded with bronze, silver and goal medals for your own Personal Bests as well as overall achievements on the boards too. You can also use it for running. I use the free version although there is a Premium one available too if you fancy.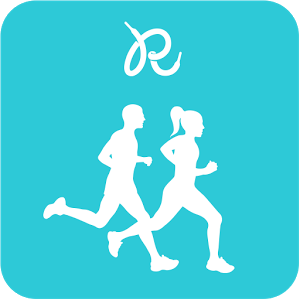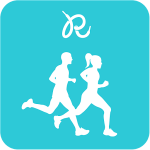 RunKeeper – I've been using this app for a few years now to track my daily home workouts, kettlebell conditioning camp classes, and any long walks or hikes I do. I like how it syncs with My Fitness Pal to keep track of calories burned (which in turn syncs with the FitBit app), but my only gripe is that there's no difference in calorie burn recorded whether or not I'm wearing a heart rate monitor. It just uses body mass, I think.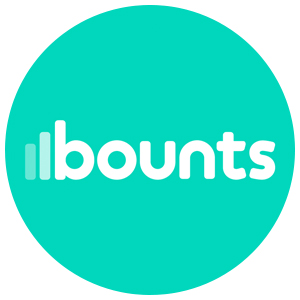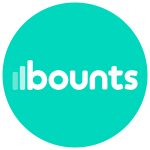 Bounts – this free app used to pay you in vouchers for exercise. If you recorded your exercise with an approved app you'd earn points, and I'd been saving up these points for the last year (I've got 4645 of them!) so I could treat myself to a voucher, but they've recently changed the game plan. Now, you can enter challenges with a 25 point entry fee, and if you succeed with this challenge you're entered into prize draws for various things (vouchers, products, etc.). I've not won anything yet, but it can't hurt to try given that it's free.
My Fitness Pal – As I mentioned above, I am a calorie counter, and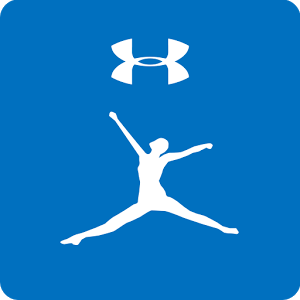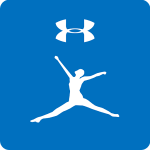 I use this app to track my input. I love that I can use my phone to scan barcodes, and I use my scales to weigh out how much I'm consuming. You can add in your own recipes too, so if you have a series of things you tend to eat often it'll remember them and it's super easy to log again. You only need to count once. You can set goals with this app too, and it tracks your micros and macros too if that's your thing.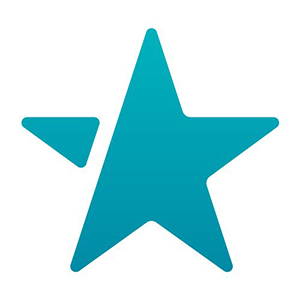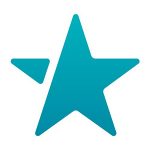 FitStar – This is the latest app I've installed. It offers a personalised fitness plan by FitBit, providing you with customised video workouts you can do any time any place, for any goal. Although most of the workouts are only available for the paid app there are quite a few ones with the free app to try out. The videos aren't annoying either (I've tried a lot of different ones and some are really irritating, lol!). Definitely worth checking out if you're wanting to add some quick (less than 15 minutes) free home workouts to your fitness plans.
What new health and fitness products do you use regularly? Have you any suggestions for something I should check out? Let me know in the comments!
With thanks to Simply Be, Lidl and Jacqui Small for the product review samples. This is not a paid post and all thought and opinions expressed are our own.